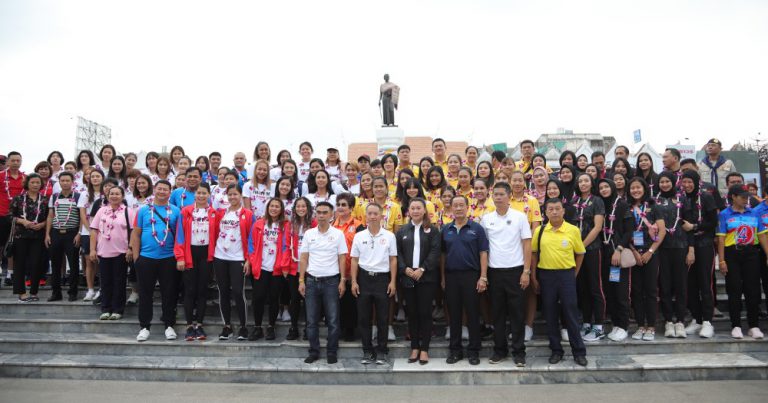 Nakhon Ratchasima, Thailand, September 19, 2019 – Nakhon Ratchasima in conjunction with Southeast Asian Zonal Volleyball Association, Thailand Volleyball Association and Sports Authority of Thailand will jointly host the inaugural SAT Thailand Volleyball Invitation at Terminal 21 Hall inside the Terminal 21 Shopping Mall here between September 20 and 22.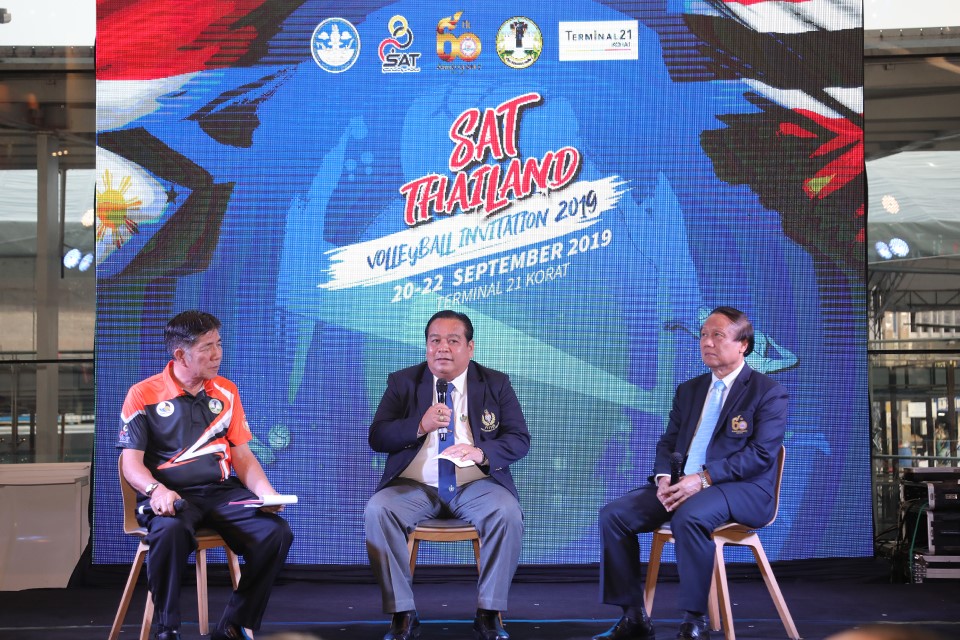 Leading teams from South East Asia consisting of Vietnam, the Philippines, Indonesia and hosts Thailand will make use of the invitational tournament, officially known as the inaugural Asean Grand Prix, to hone their skills against one another ahead of the action-packed clash at the South East Asian (SEA) Games later this year in the Philippines.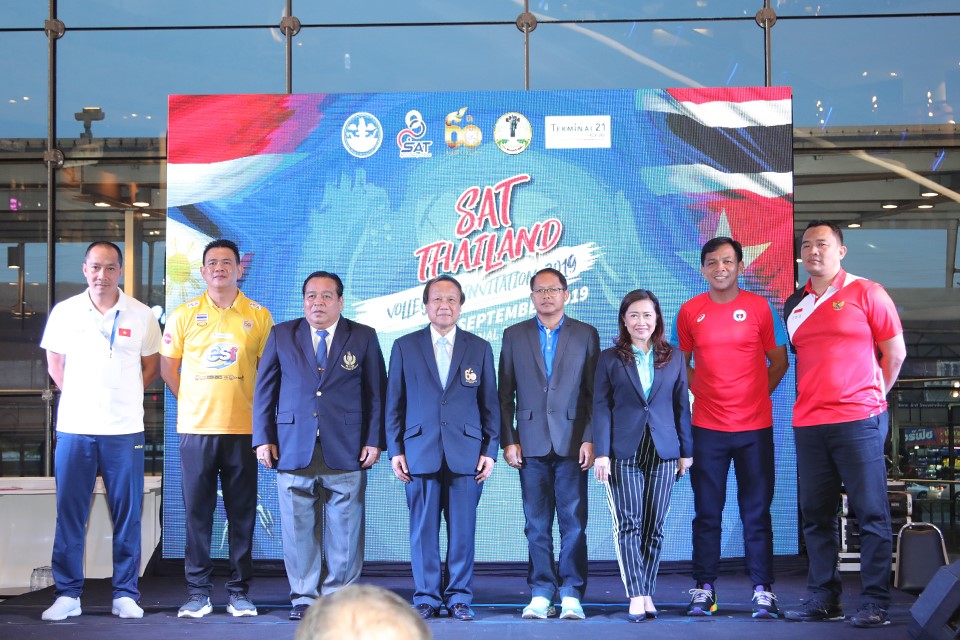 During the press conference at Terminal 21 Shopping Mall on Thursday, Mr Somporn Chaibangyang, president of Thailand Volleyball Association, and Mr Jinda Dechpimol, SAT (Sports Authority of Thailand) Directory of Human Resources, shared the ideas why the SAT Thailand Volleyball Invitation has been initiated and what are the main objectives of hosting the round-robin volleyball competition.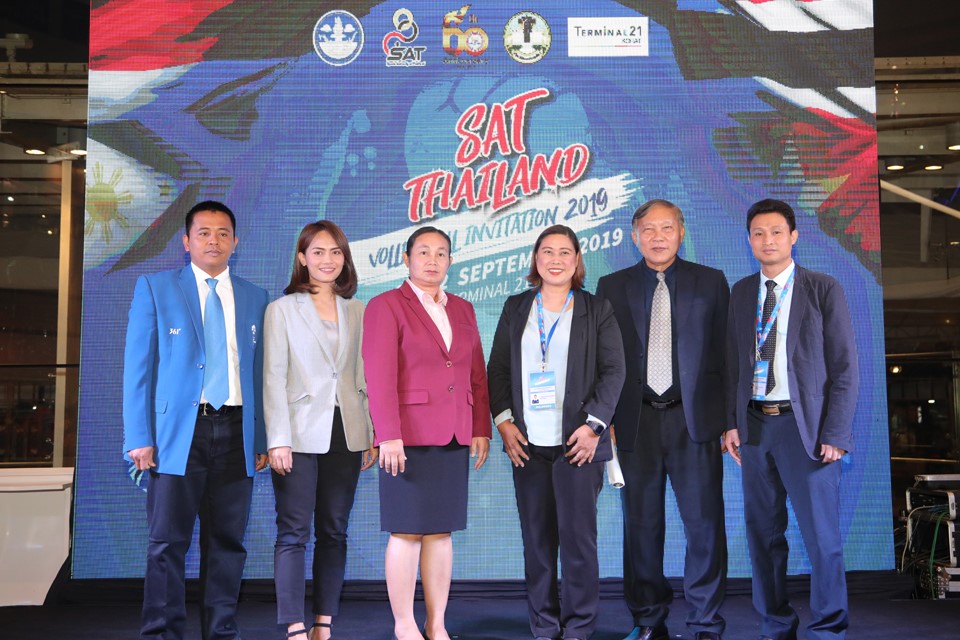 Also in attendance in the press conference were Technical Delegate Mr Shanrit Wongprasert, himself AVC Secretary-General, and Mr Joey A. Romasanta, president of the Larong Volleyball Sa Philipinas.
"It's one of the international tournaments every held in our region with the most prize money on offer. By taking part in this tournament, teams will learn from each other to raise their standards. Furthermore, it will also help increasingly promote the sport in South East Asia. From now, volleyball fans can watch more Southeast Asian volleyball competitions. Formerly, we could watch volleyball competition among teams from our region only in the SEA Games," said Somporn.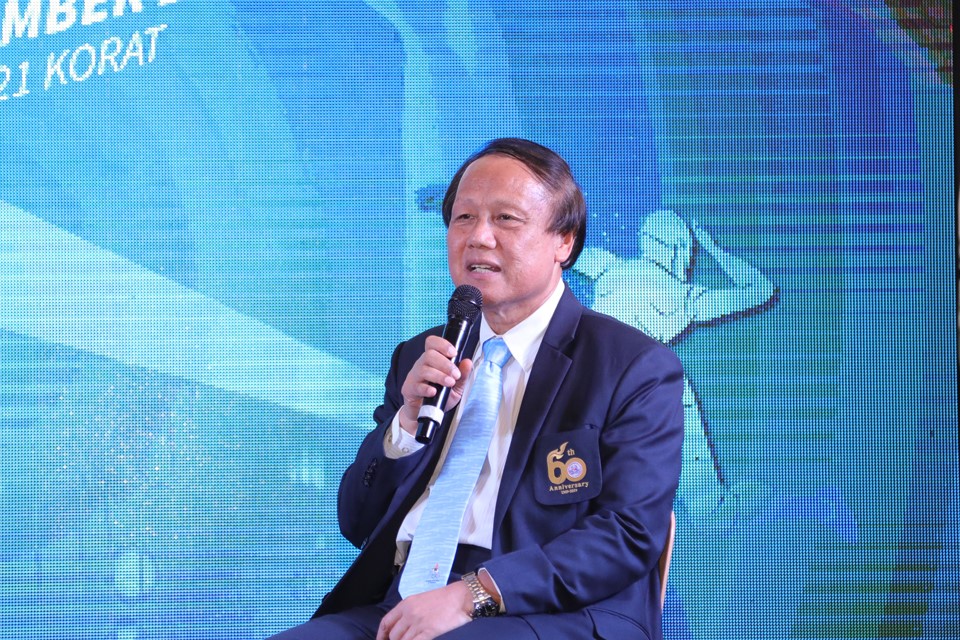 Aside from the tournament, Mr Jinda said that booths to display various kinds of products and food will also be opened up at the Terminal 21 Shopping Mall in order that volleyball fans, team players and all visitors can enjoy not only the game but also shopping and eating. This can help promote tourism of Nakhon Ratchasima and increase the host province's potential as one of the future Sports Cities of Thailand.
The talk of the two key men on the stage was shortly followed by the press interview, attended by team head coaches and team captains from four participating teams – the Philippines, Vietnam, Indonesia and Thailand.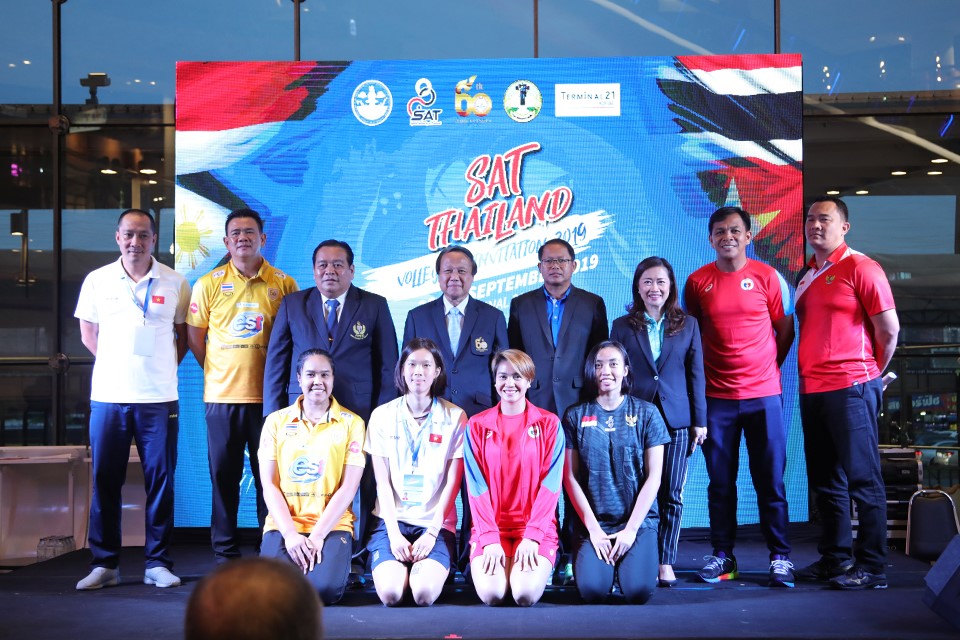 Thailand head coach Danai Sriwacharamaytakul said that his team have been training intensively for forthcoming major competitions including the SEA Games in the Philippines and the January 7-12 AVC Continental Olympic Qualification Tournament on home soil in Nakhon Ratchasima. He is convinced that the SAT Thailand Volleyball Invitation will not only provide all participating teams a chance to sharpen their skill, but also learn from each other how to improve their teams with the same Asean standard.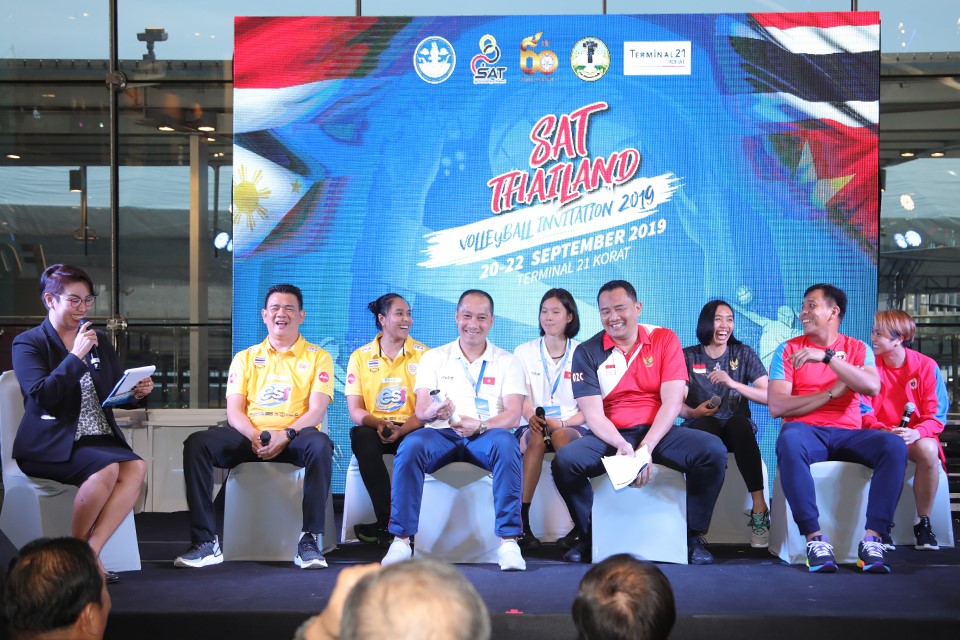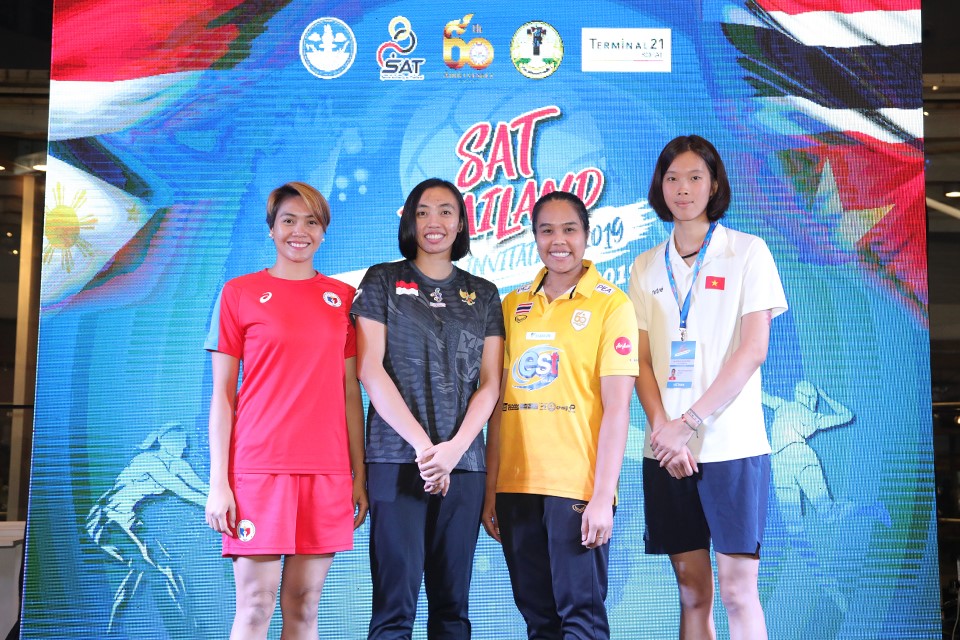 Thailand team captain Onuma Sittirak said that her team will try their best in all matches they will play in this three-day tournament. "Since the other teams are also improving their skill drastically, we Thailand cannot underestimate them. We will do our best in playing our form and hope that volleyball fans will enjoy the game. I hope a large number of fans will come cheer Thailand and their favourite teams at the competition venue," she said.
The Philippines team captain Abigail Marano said, "Great to be here and I'm so excited to play in this tournament. I admit that Thailand are the strongest team in South East Asia, but we will try to do our best learning from Thailand and the other teams. By learning from each other, I think it will help improve our performance and standard."
Indonesia team captain Amalia Fajrina Nabila said, "We are glad to play here and we will do our best. I wish every team a success."
Vietnam team captain Tran Thi Thanh Thuy said, "We will try our best and hope that we can play well against the other teams."
After the unofficial press interview, team officials from the four participating teams took part in the General Technical Meeting, with Technical Delegate Mr Shanrit Wongrasert presiding. He explained on the eligibility of players, dress uniformity for officials on bench as well as other important matters including video challenge, choice of colours for match uniform, laundry, meals, accommodations and transportation.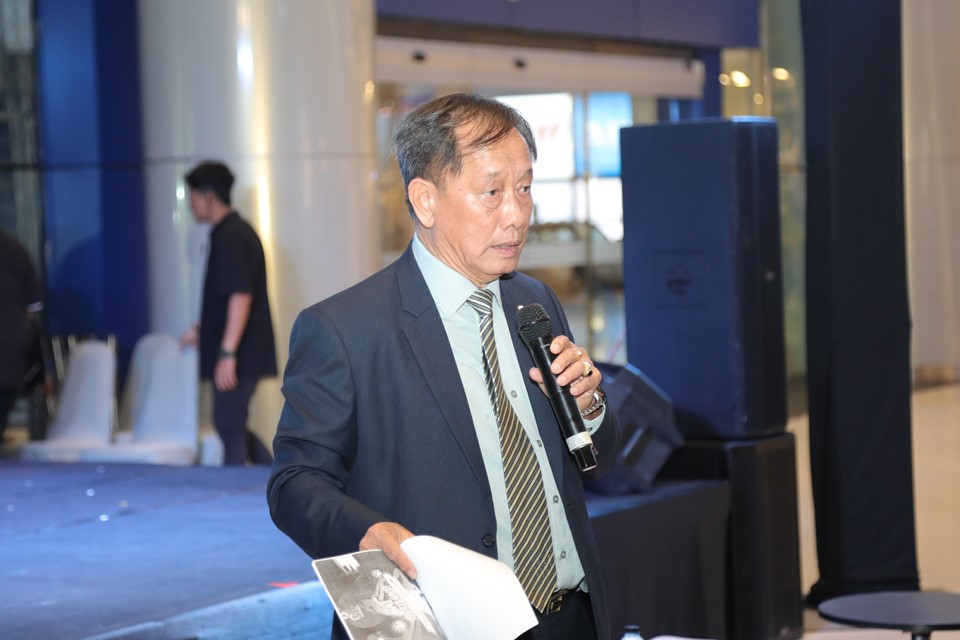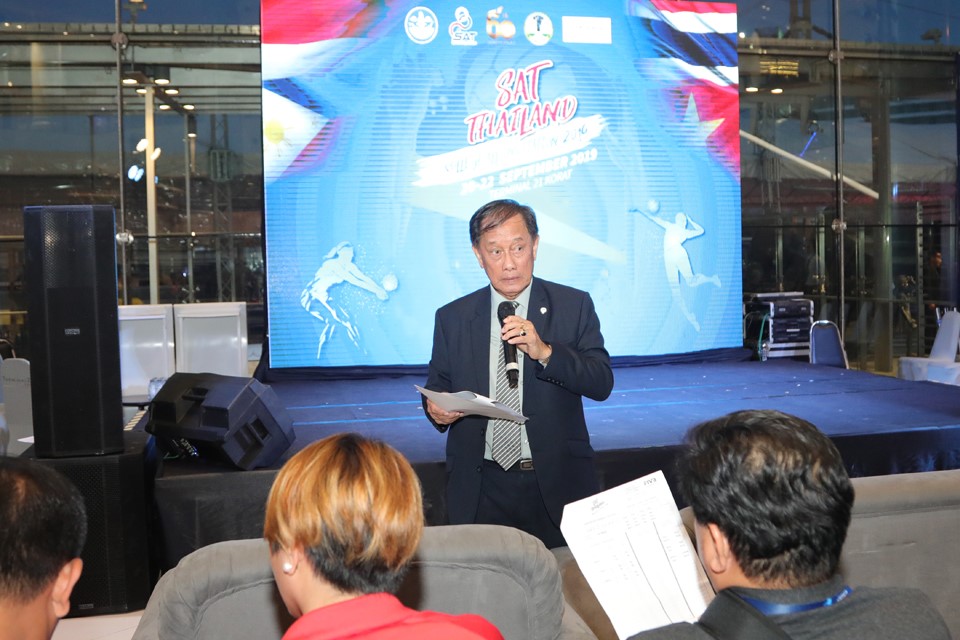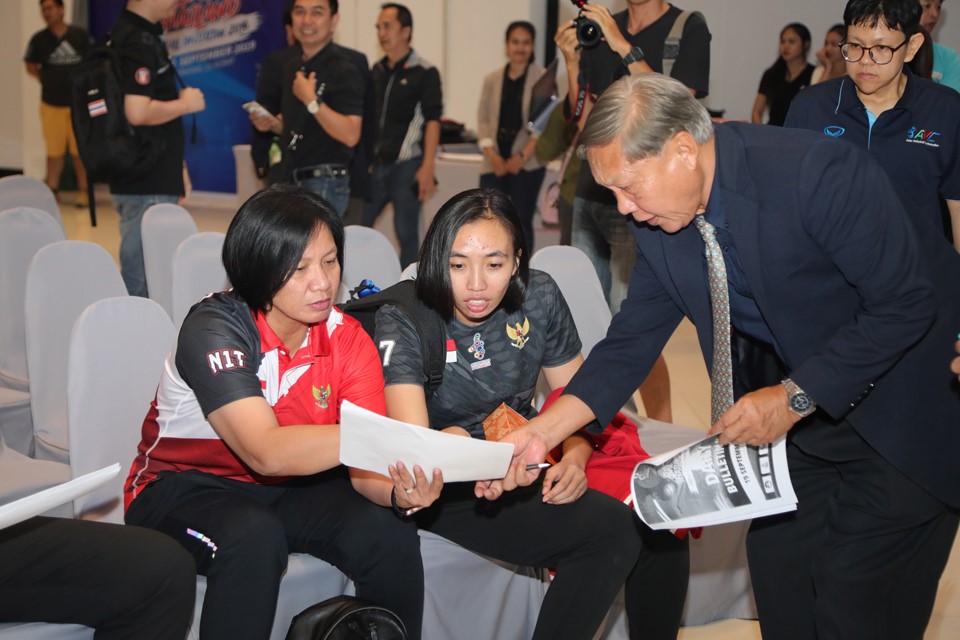 After that, Control Committee members, all team players, team officials as well as the referees, the organisers and reporters joined the welcome dinner at Sima Thani Hotel. Nakhon Ratchasima Governor Mr Wichian Chantharanothai presided over the welcome and presented souvenirs to Technical Delegate Mr Shanrit, referees and representatives from four participating teams.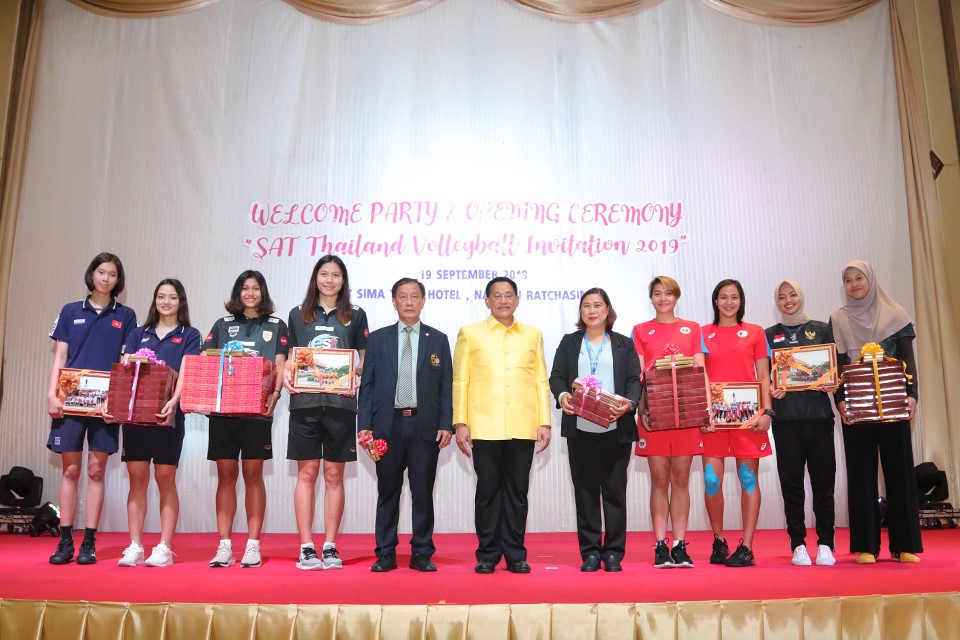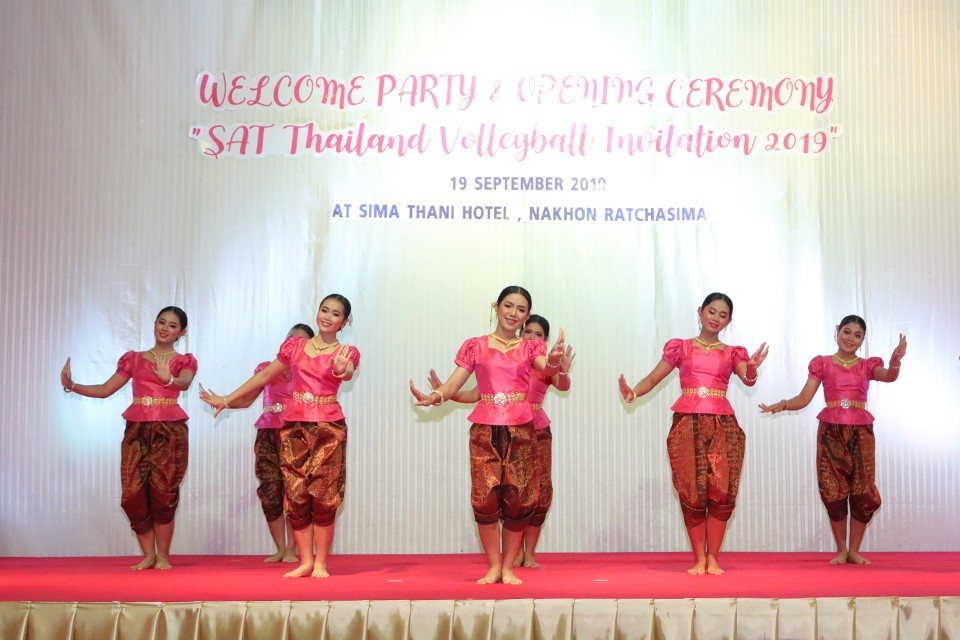 The inaugural SAT Thailand Volleyball Invitation will be a single round-robin competition. The team with the best performance will be crowned the eventual champions to receive trophy plus US$30,000 prize money, while respective runners-up will claim US$25,000, US$20,000 and US$15,000. Cash prizes will also be up for grabs for those players winning individual awards.
"The tournament is a development sports programme launched by the Sports Authority of Thailand with aims of promoting volleyball among the Asean countries and tourism in Thailand. As the TVA President, I confirm that we (TVA) will offer our good cooperation to make the development programme a success, but as the president of the Southeast Asian Zonal Volleyball Association, I hope that the so-called Asean Grand Prix, to be held with the same format of the FIVB Volleyball Nations League, will soon gain popularity among Asean teams by taking turns to host the event," Mr Somporn commented.
"As far as I'm concerned, all four participating teams are very close in terms of tactics and standards. These four teams also have a large number of volleyball fan clubs in their countries. I believe that after this tournament, every team will improve their performance and get to know each other more. I wish every team the very best of luck and a nice stay in Thailand and Nakhon Ratchasima in particular."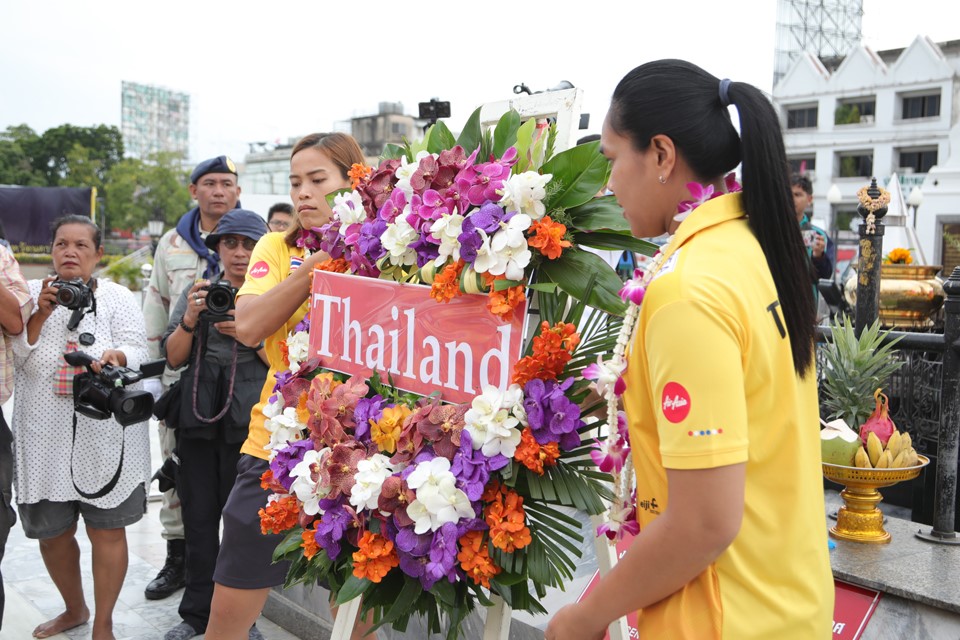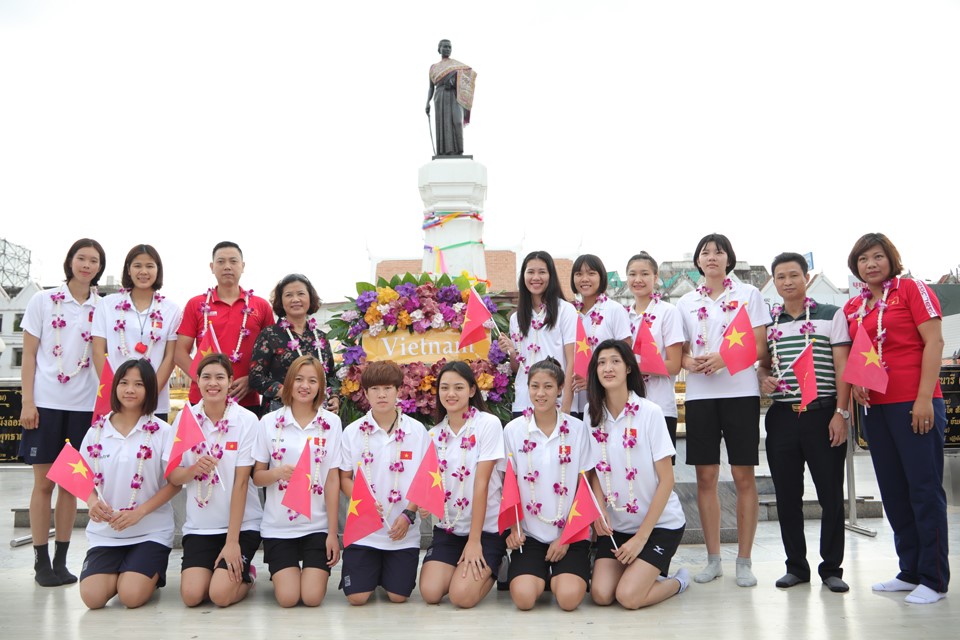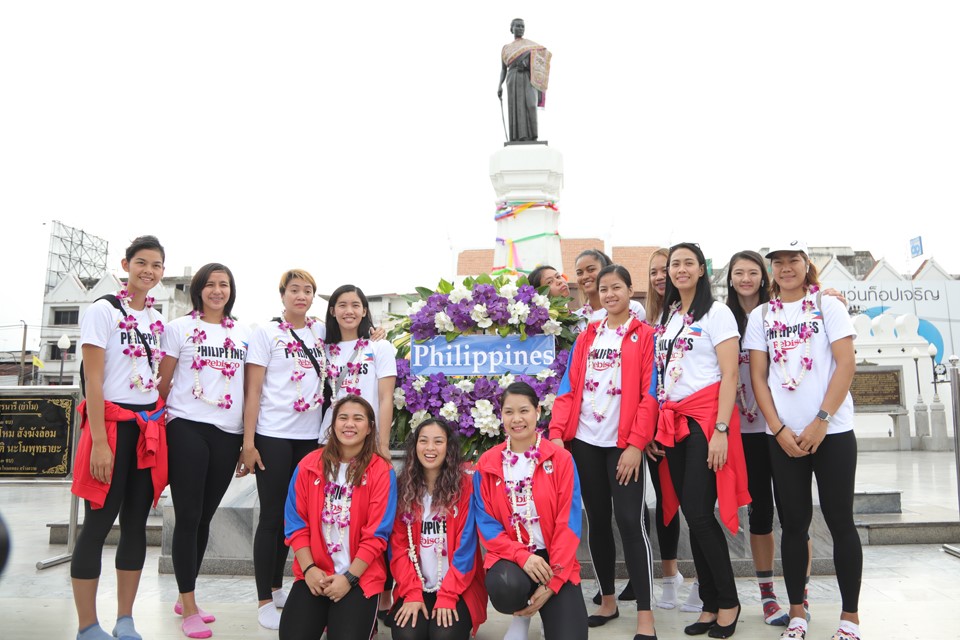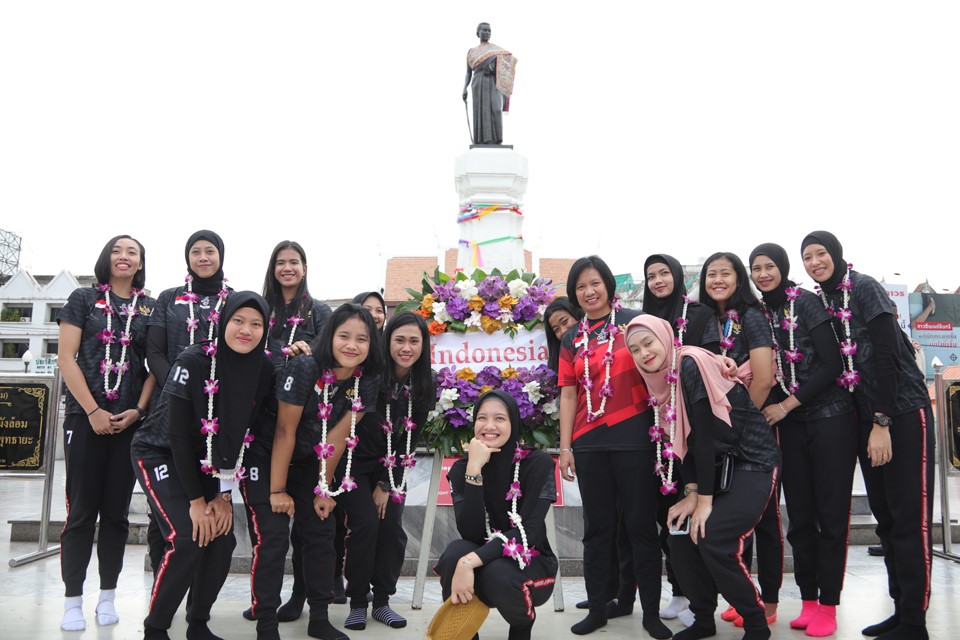 MATCH SCHEDULE (All local times)
Friday, September 20, 2019
2pm: Indonesia v Philippines
5pm: Thailand v Vietnam
Saturday, September 21, 2019
2pm: Thailand v Philippines
5pm: Vietnam v Indonesia
Sunday, September 22, 2019
2pm: Philippines v Vietnam
5pm: Indonesia v Thailand
Related links of AVC
AVC Website: click www.asianvolleyball.net
AVC Facebook: click www.Facebook.com/AsianVolleyballConfederation
AVC Twitter: click: https://twitter.com/avcvolley
AVC Instagram: click: https://www.instagram.com/avcvolley/?hl=en
AVC Youtube: click: Asian Volleyball Confederation
AVC WeChat: Asian Volleyball Confederation