Bangkok, Thailand, January 18, 2022 – The AVC Beach Volleyball Committee convened via Zoom on Tuesday to actively consider proposals, discuss important topics and request for comments, suggestions and recommendations on the qualification process on the FIVB World Championships and Paris 2024 Olympic Games.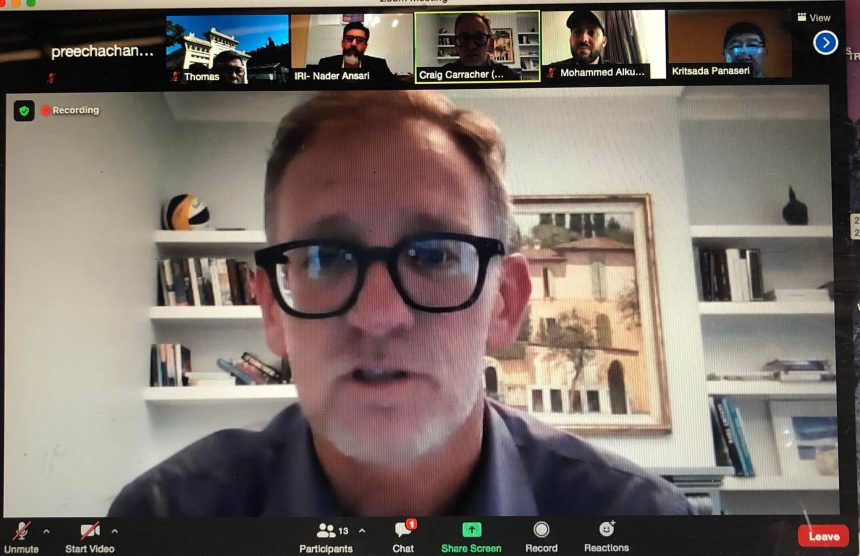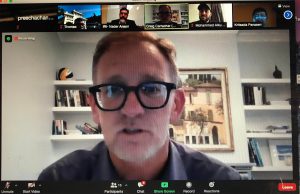 Craig
Committee Chairman Mr Craig Carracher from Australia, himself Member of FIVB Board of Administration and FIVB Beach Volleyball Commission Member, chaired the meeting, attended by other Members consisting of Mr Chang Chi Ming, Thomas from Hong Kong, China (Secretary), Mr Mohammed Salem Al Kuwari from Qatar, Mr Xiang Qian from China, Ms Debbie Wooster from Vanuatu and Mr Tomoki Kimishima from Japan. Mr Nader Ansari from Iran joined the meeting as observer.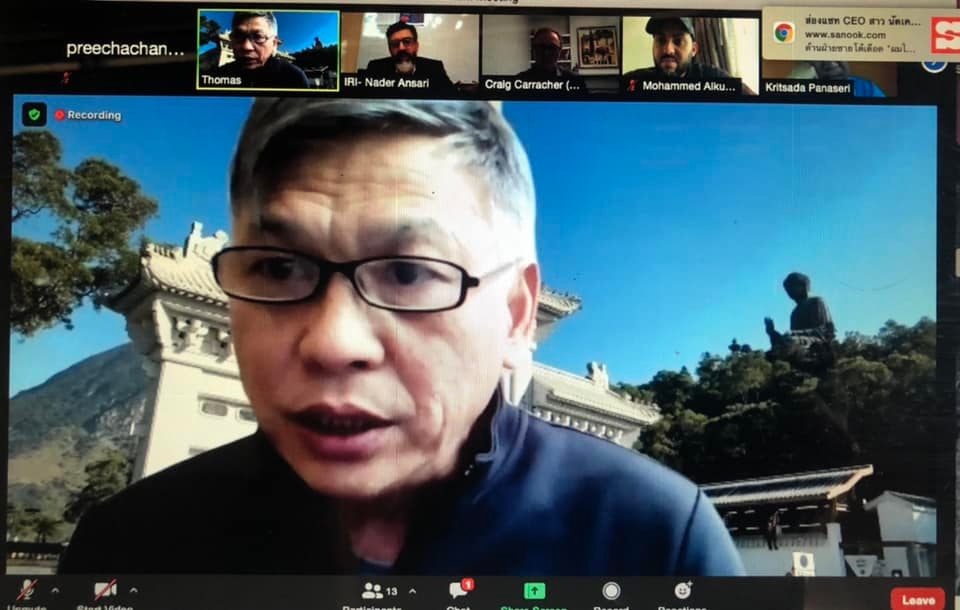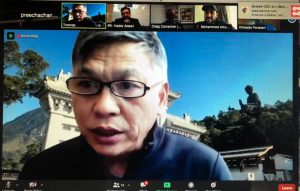 Chang
Also in attendance were AVC General Manager Dr Rueangsak Siriphol, AVC Secretary General Mr Kiattipong Radchatagriengkai, Mr Kritsada Panaseri, Director of AVC Beach Volleyball Department, and Ms Nattalida Sumdangdech from AVC Beach Volleyball Department. The AVC Beach Volleyball Committee was the very first AVC Technical Committee and Council to kick off its annual meeting in 2022.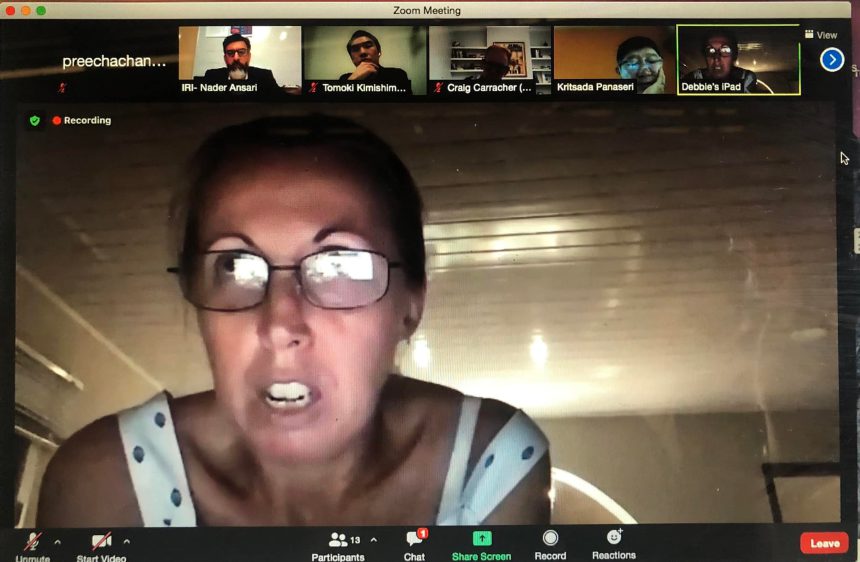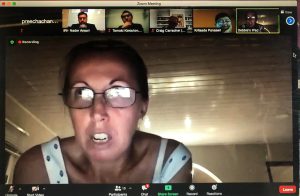 Debbie
Kiattipong delivered a welcome address on behalf of AVC President Mrs Rita Subowo, saying that the AVC Headquarters was throwing its full weight behind the Committee to make sure they would hold a successful meeting.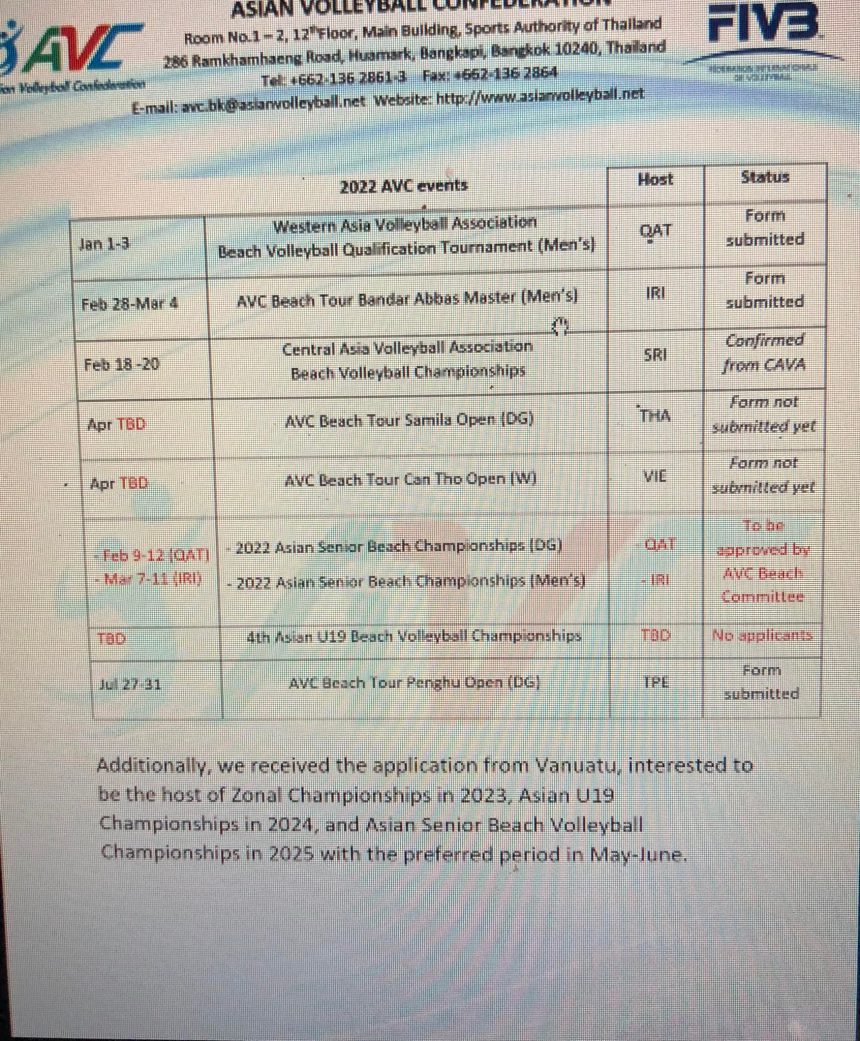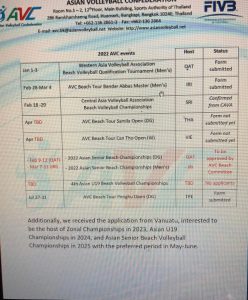 After that, Craig opened the meeting with a positive comment, praising Thailand Volleyball Association, AVC, TVA President Mr Somporn Chaibangyang and Kritsada for successfully hosting Continental Cup Semifinals and Finals as well as many other tournaments including Asian Championships in Phuket.
"I would like to extend congratulations to Thailand and AVC for successful results of seeking representation of Asia in the Olympic Games and I feel proud of Australia and Qatar to win medals in the world's biggest multi-sports event in 2021. I also congratulate Japan for the successful hosting of the Summer Olympic Games in Tokyo despite the tough times during the COVID-19 pandemic," Craig was quoted as saying in his opening remark.
The meeting then approved the agenda, acknowledged the 2021 Minutes of AVC Beach Volleyball Committee Meeting on March 18, 2021 via Zoom and heard the progressive reports of 2021 AVC Beach Volleyball Championships and FIVB events in Asia.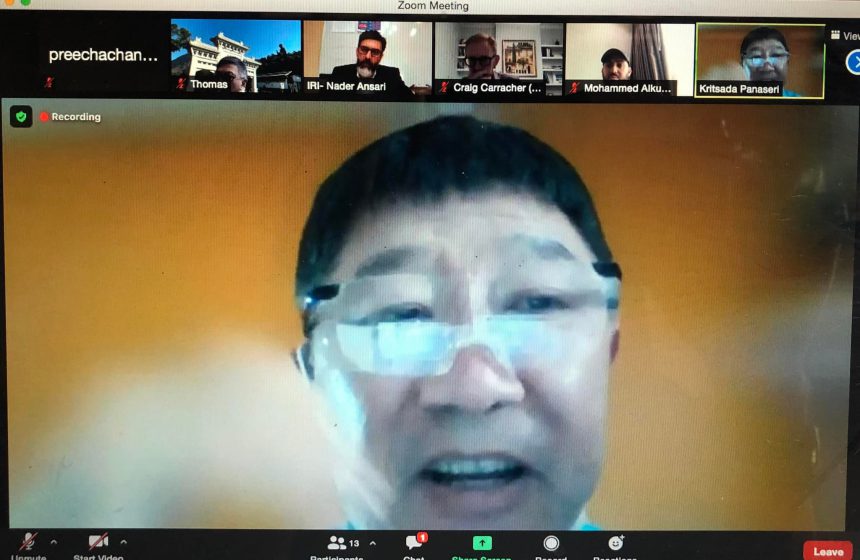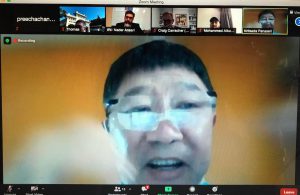 Kritsada
Kritsada informed that despite difficulties caused by the coronavirus outbreak, five AVC tournaments were held last year in Thailand and 15 National Federations took part in those events.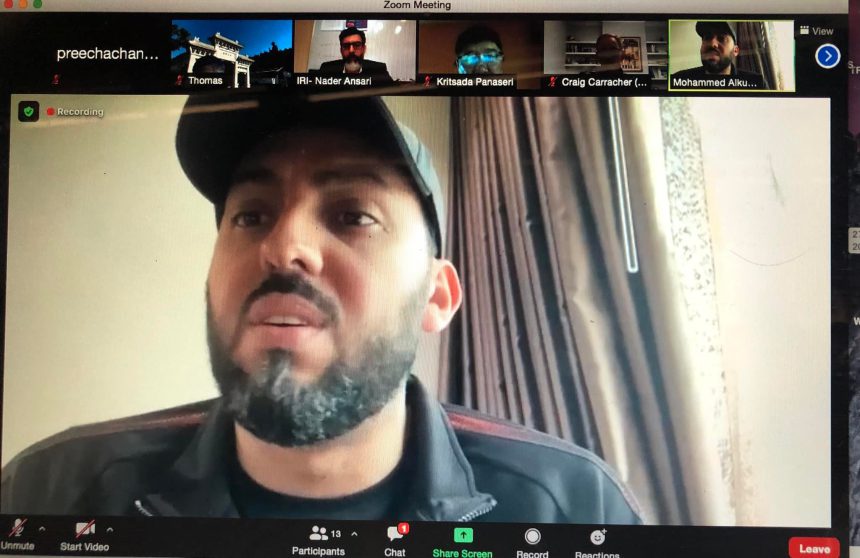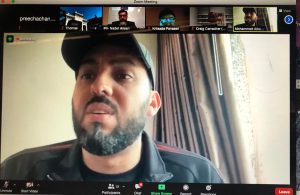 Mohammed Salem Al Kuwari
Craig also congratulated Qatar on its significant success in hosting an exciting King of the Court Finals at Aspire Zone in Doha early this month, while Member from Qatar, Mr Mohammed Salem Al Kuwari, explained how the host country worked on the preparation, the result of good preparation, the problems they had faced, especially on the COVID-19 restrictions and key to a successful organisation.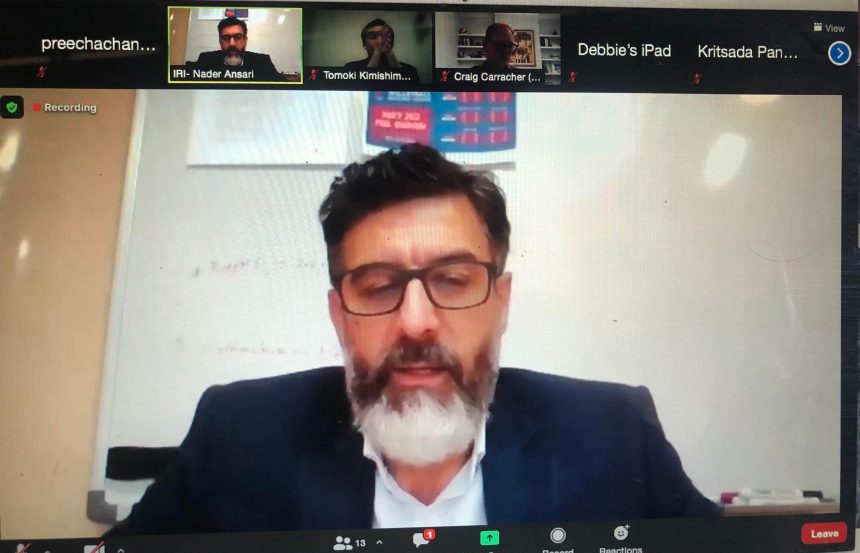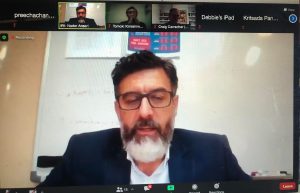 Nader Ansari
Furthermore, the meeting considered the determined efforts of Iran and Qatar in bidding to host the 2022 Asian Senior Beach Volleyball Championships. Qatar is willing to make the Championships a double-gender event to be held from February 9 to 12, while Iran prefers to host only the Asian Senior Men's Beach Volleyball Championship between March 7 and 11.
Craig asked Qatar and Iran to simultaneously submit their additional information by Friday in order that he can discuss all concerning matters with AVC President and AVC Headquarters for recommendations and comments ahead of the AVC Board of Administration's further decision and approval.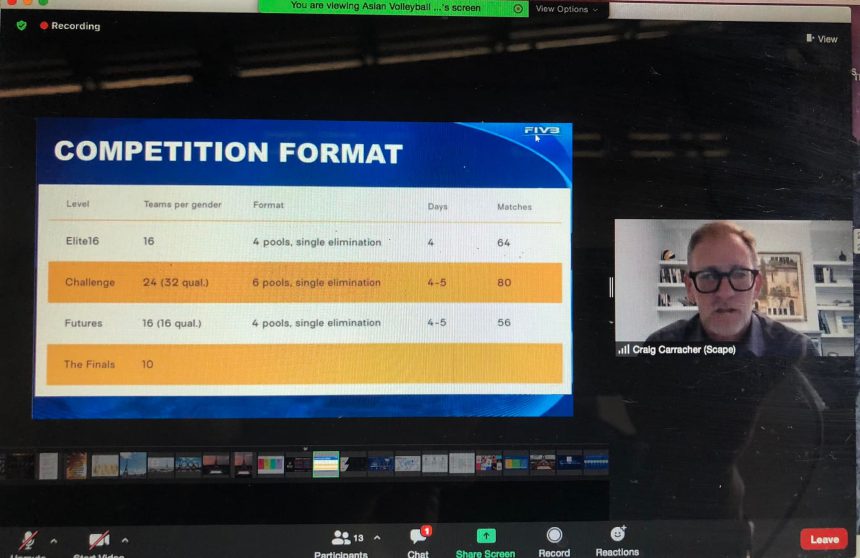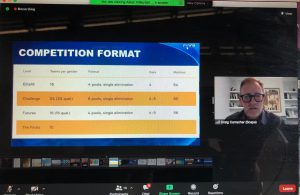 Craig talks about Beach Pro Tour
Regarding the 2022 FIVB Beach Volleyball Commission Meeting, the Committee Chairman informed that the main topic is a brand new competition Volleyball World Beach Pro Tour, which will feature best players in the world and bring beach lifestyle to fans. It is the annual international beach volleyball circuit which will be held at three levels: Elite 16, Challenge and Futures and the competition will culminate with The Finals each year. The Beach Pro Tour will replace the FIVB Beach Volleyball World Tour.
In addition, the qualification process of the FIVB Beach Volleyball World Championships and the Paris 2024 Olympic Games had also been raised for further consideration and discussion in the meeting.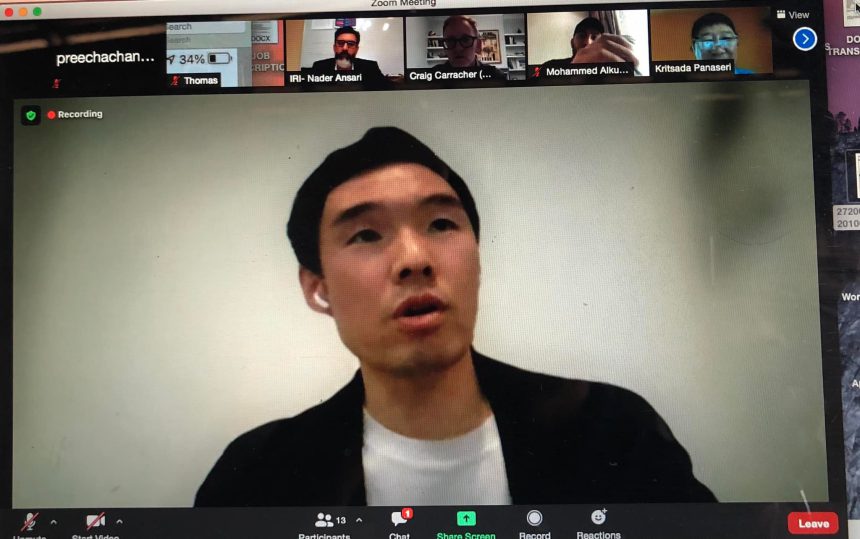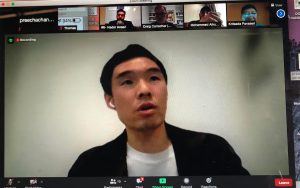 Tomoki
Since the qualification process and team participation options were rather difficult for discussion in the meeting, Craig requested for more comments, advise and recommendations on the raised issue by Friday in order that further discussion, consideration and decision can be made. He also informed the meeting of the qualification system for the Commonwealth Games 2022 Asia and Oceania.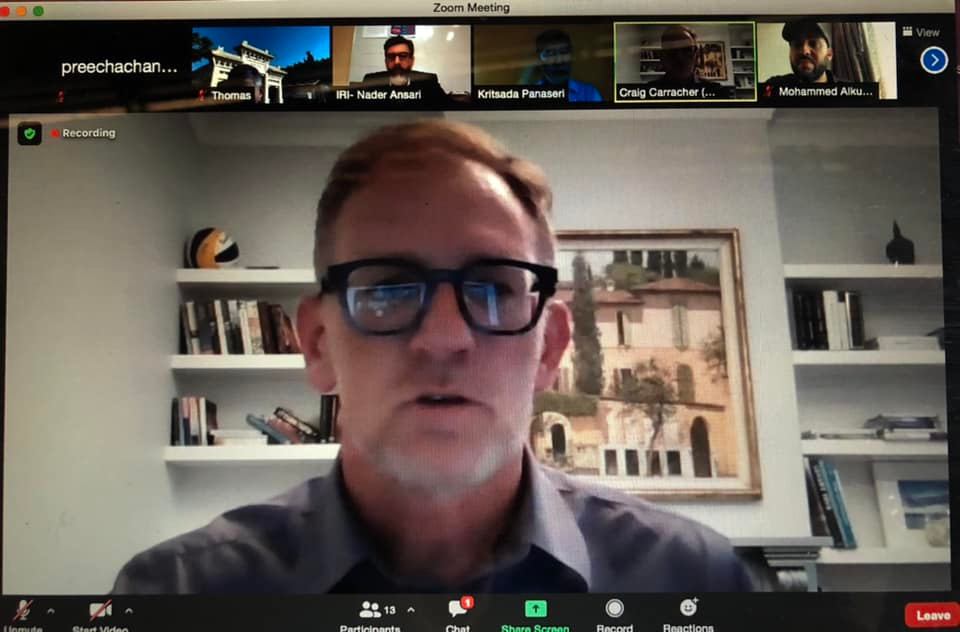 Craig
Craig thanked everyone for joining the meeting and sharing their idea and experience to improve the sport in Asia.
In his closing speech, AVC Secretary General Kiattipong focussed on collaboration for brighter future of beach volleyball in Asia.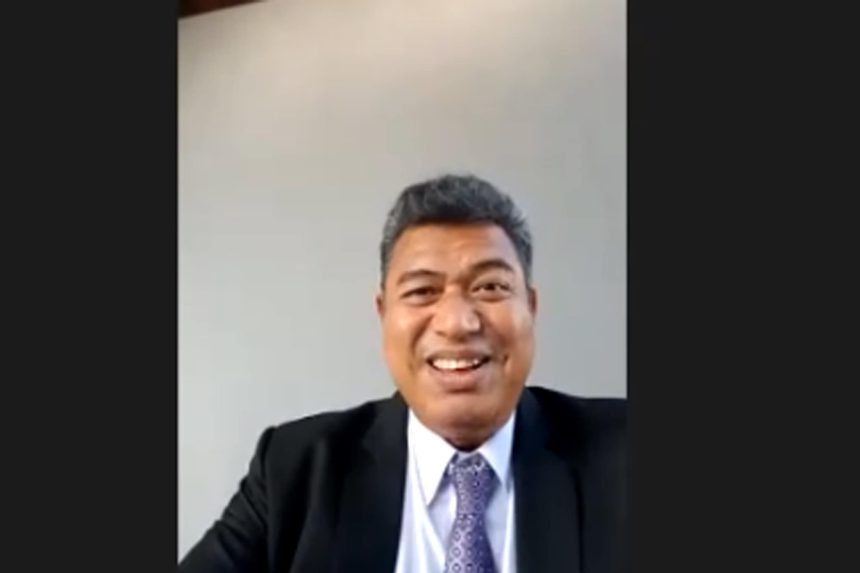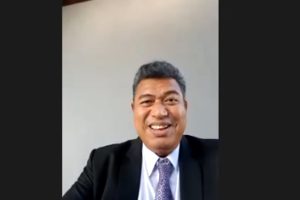 Kiattipong
"I would like to thank everyone for joining this meeting and finally, it came to a successful conclusion. For beach volleyball to truly flourish at a high level will require great teamwork and cooperation among us. Your shared idea and experience are very useful for development of beach volleyball in Asia. By working closely as a united team this year and the next three years, I have no doubt that our beach volleyball can achieve great results and develop to a high international standard. On behalf of AVC President Mrs Rita Subowo, I would like to thank Committee Chairman Craig and all Members for working hard for AVC. Please stay safe and healthy," Kiattipong concluded.
Related links of AVC
AVC Website: click www.asianvolleyball.net
AVC Facebook: click www.Facebook.com/AsianVolleyballConfederation
AVC Twitter: click: www.twitter.com/AsianVolleyball
AVC Instagram: click: https://www.instagram.com/avcvolley/?hl=en
AVC Youtube: click: Asian Volleyball Confederation
AVC WeChat: Asian Volleyball Confederation