Bangkok, Thailand, February 22, 2022 – The AVC Medical Committee met on Zoom on Tuesday to review work completely carried out over the last year as part of the Asia's governing body to promoting a clean sport and get updated on important medical issues.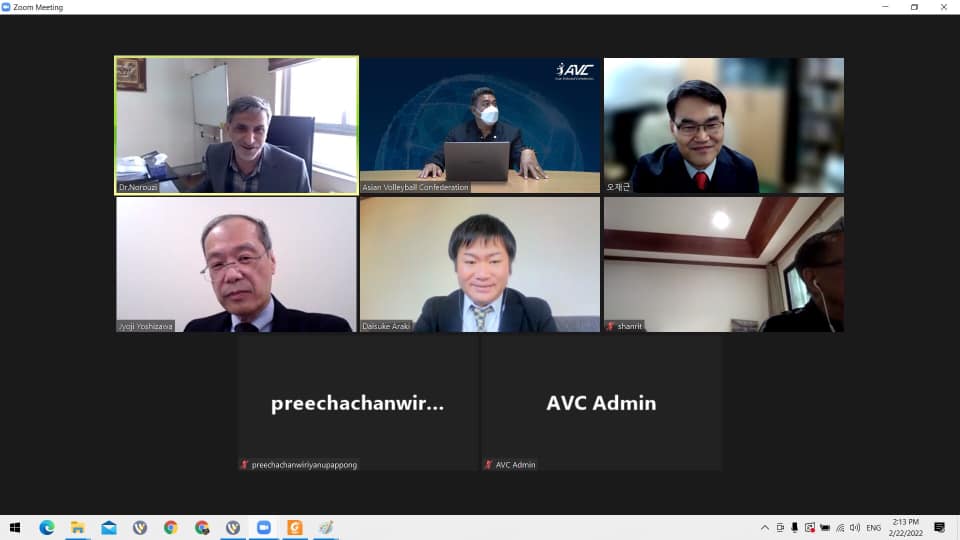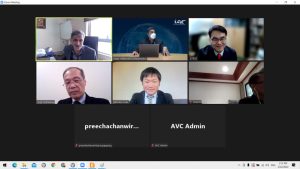 Secretary and Acting Chairman Dr Oh Jaekeun from Korea chaired the Tuesday's online meeting, joined by Dr Jyoji Yoshizawa from Japan, Dr Gholam Reza Norouzi from Iran and Dr Daisuke Araki from Japan, himself Member of the FIVB Medical Commission. AVC MC Chairman Dr Rueangsak Siriphol from Thailand was not present in the meeting with an excused absence.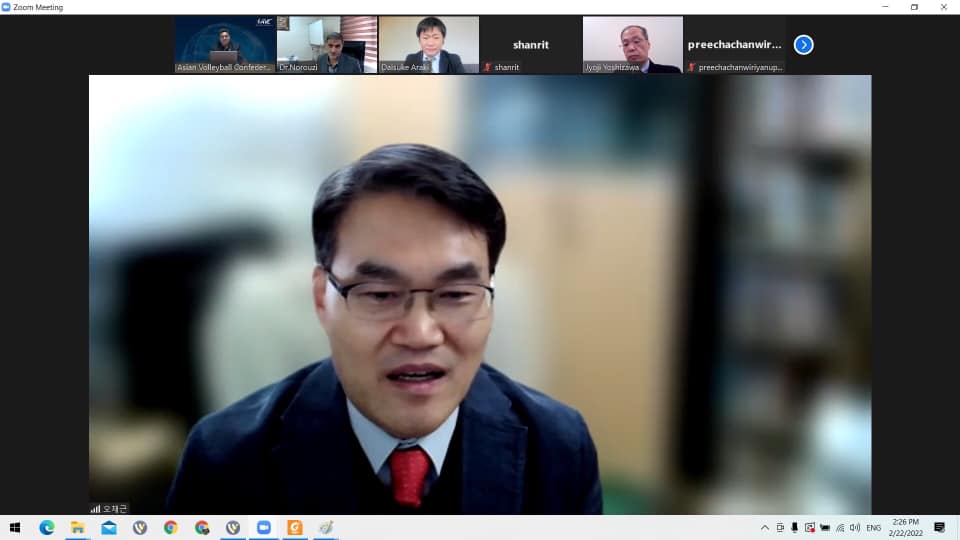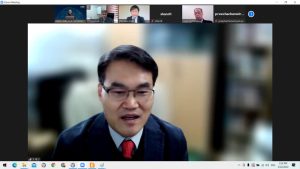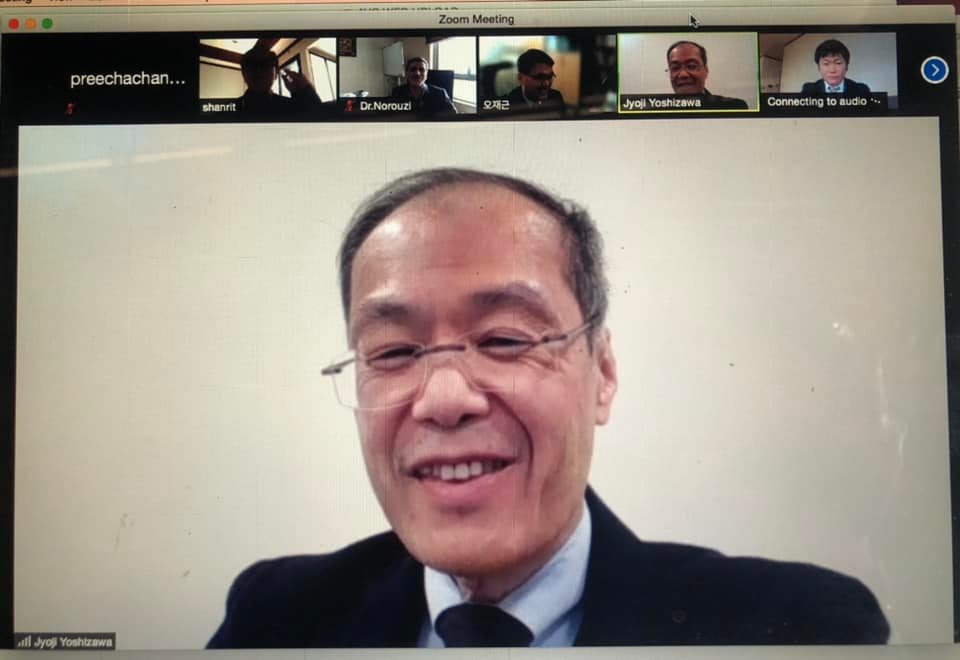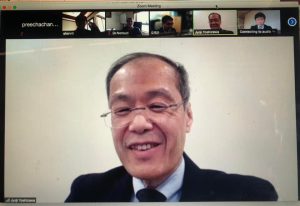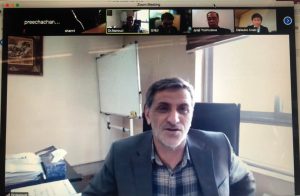 Also in attendance were three key persons from AVC Headquarters consisting of AVC Executive Director Mr Shanrit Wongprasert, AVC Secretary General Mr Kiattipong Radchatagriengkai and AVC Secretariat Director Ms Phenyada Fuengthanthip.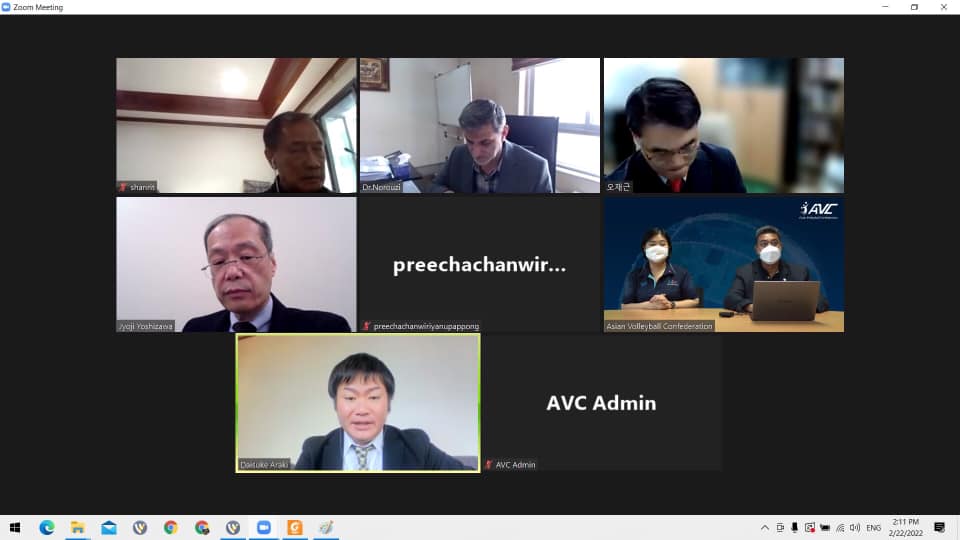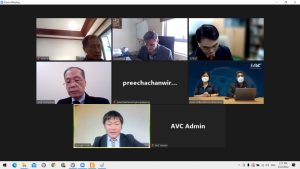 Ahead of the meeting, Mr Shanrit gave a welcome speech to all participants, focusing the impact of COVID-19 pandemic on AVC, particularly difficulty in running its activities.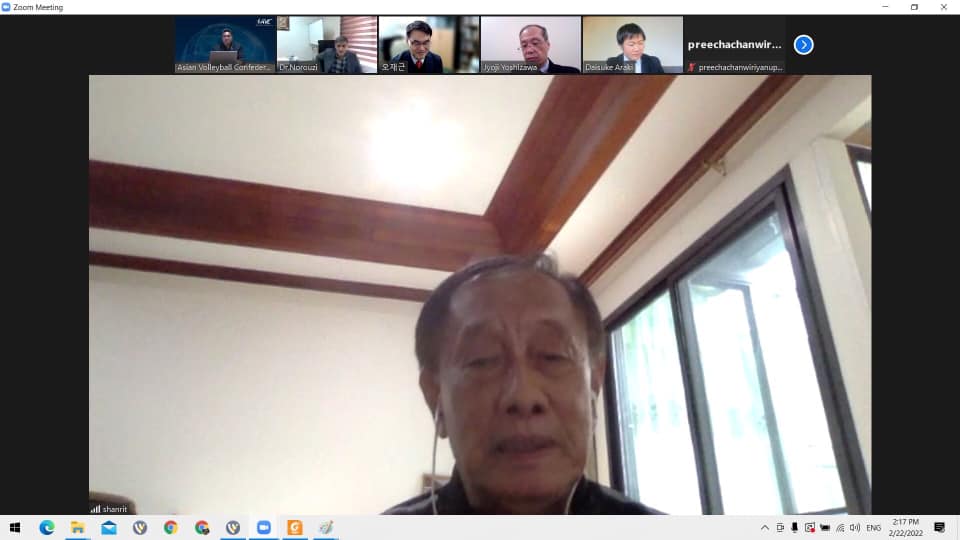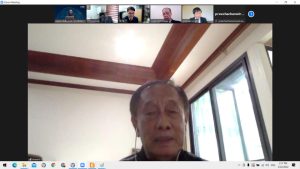 "All the Members of the AVC Medical Committee, especially Mr Daisuke Araki from the FIVB Medical Commission, who attended this meeting for the first time, according to the AVC Regulations, all the AVC Members who have been nominated as FIVB Members will also become Honorary Members in AVC Technical Committees and thus, welcome Mr Daisuke.
"On behalf of AVC President Mrs Rita Subowo, I would like to extend my sincere appreciation for your contribution to AVC. We had a very difficult time for the last two years as in 2020, we had to cancel all AVC activities and all Championships in particular. In 2021, we organised only some Championships. Such situations did affect the AVC revenue management since without holding Championships, we have no products to sell and get income to run AVC management. Anyway, we are fortunate to survive such situations until now and AVC extremely expect that in 2022, we can organise all the AVC events including some important multi-sports Games like the Asian Games.
"So, if we can conduct all Championships, we will have revenue to organise any other activities like development programmes. As a result, AVC is ready to support all five Zones of AVC to conduct two courses a year in each zone, resulting in 10 development projects in total which can be produced from five zones. AVC expect that we can continue all the programs with Medical Committee in line with the 2022 AVC Calendar. This year, 10 indoor volleyball championships are likely to be held, while beach volleyball events have yet been fixed, but we will have 6-8 events in Asia including Asian Championships and Asian Tour excluding FIVB Beach Pro Tour. We have to get updated on latest medical issues with FIVB Medical Commission."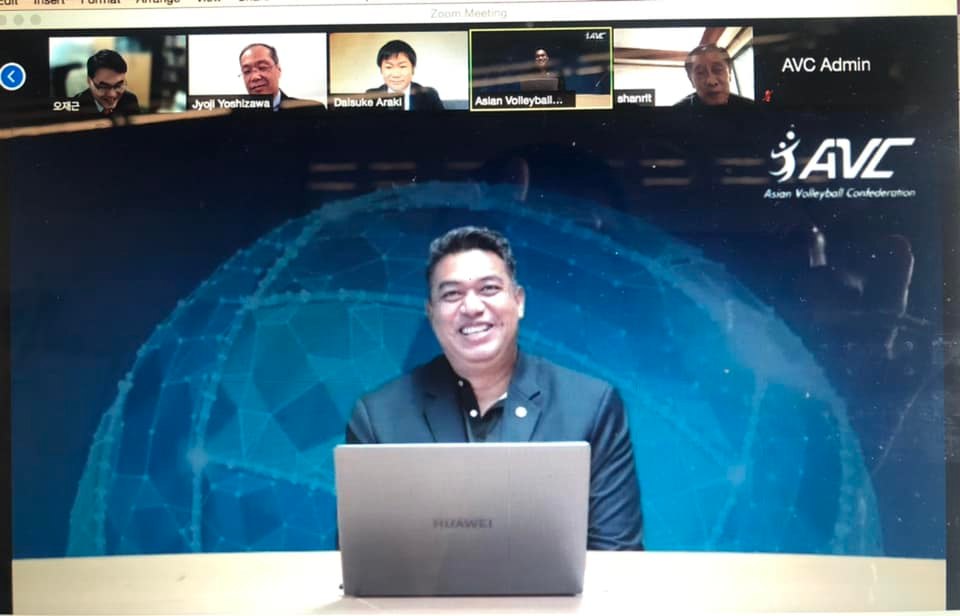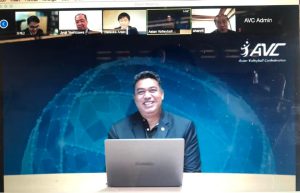 Another welcome speech from Mr Kiattipong was also delivered to all attendants.
"2020 and 2021 proved to be difficult years for AVC to run its activities and organise events. However, things are getting better now. Last year, we organised some championships and this year, we have also prepared many events.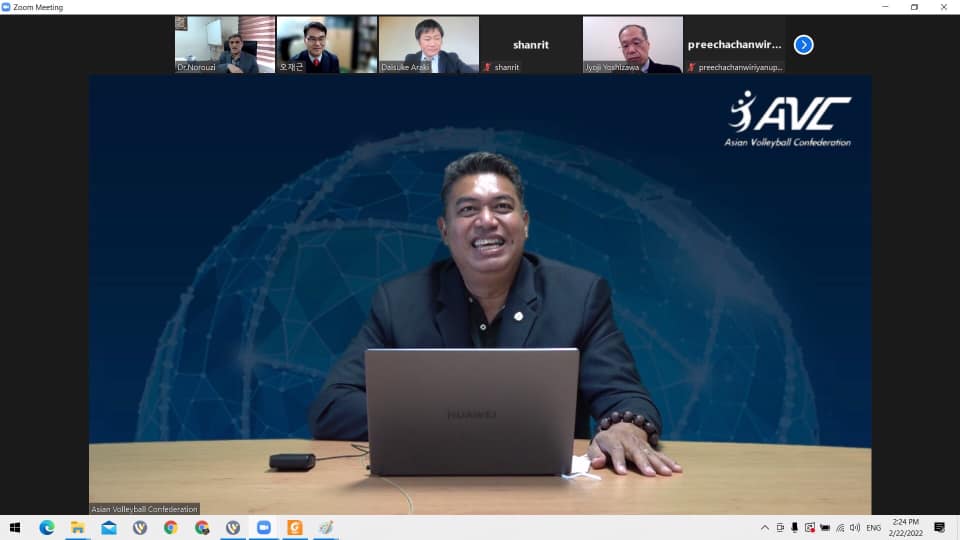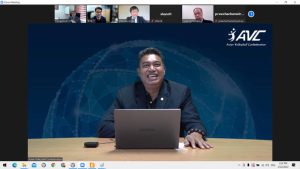 "On behalf of AVC Headquarters, I would like to welcome all Medical Committee Members to this meeting. Truly speaking, the outbreak of the coronavirus disease really posed a major problem to AVC. To solve the problems, we negotiated and connected with all National Federations which can organise events. However, due to different rules and regulations of each government of those Federations, AVC has to work closely with FIVB on Hygiene Protocol for the safety of all volleyball family. Consequently, your valuable experience and knowledge are important for us for the success in hosting championships this year and next year and at the same time, AVC will have our utmost support."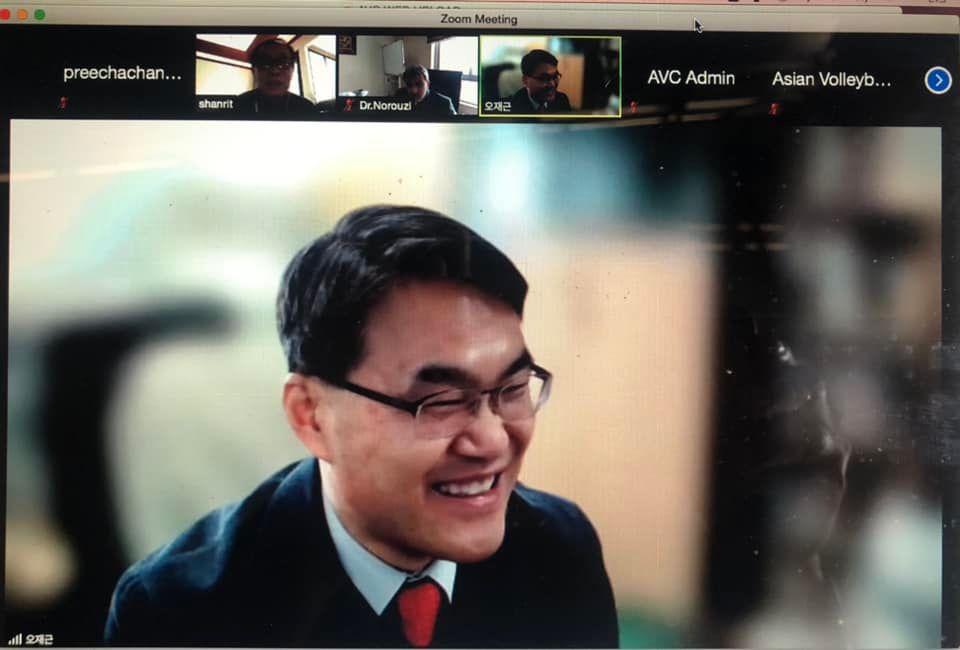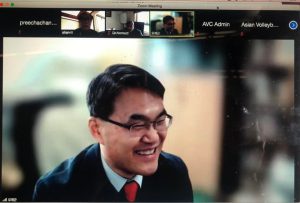 After that, the meeting acknowledged the Minutes of 2021 AVC MC Meeting on Zoom on March 29 as well as related medical matters. They also heard decisions of the 44th AVC Board of Administration Meeting, Activity Reports of 2021 AVC Championships and medical and anti-doping matters in 2021 AVC events.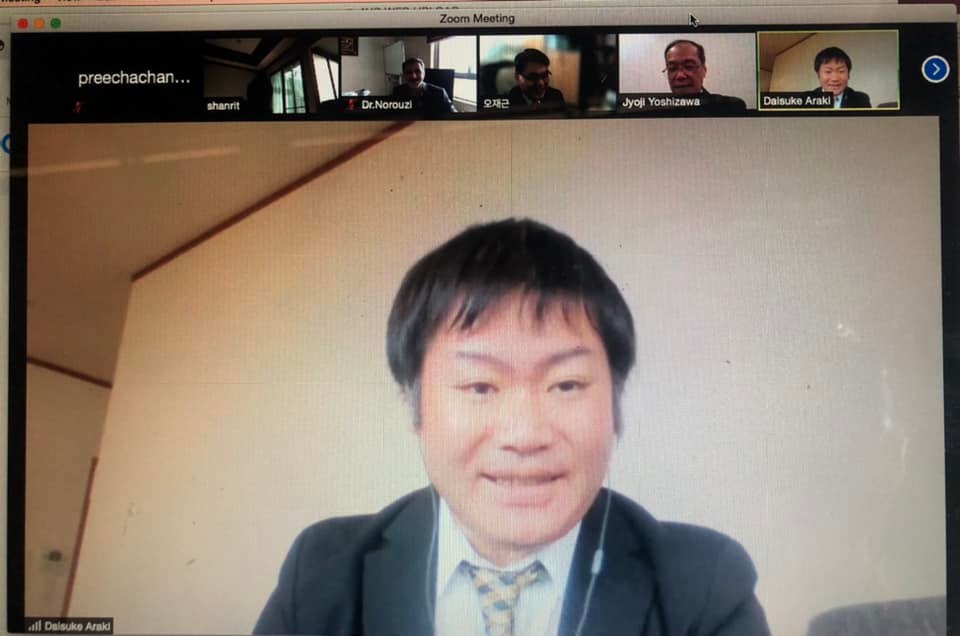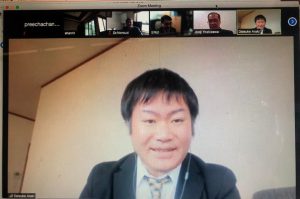 Regarding related matters from the 2022 FIVB Medical Commission Meeting on February 1, 2022, Dr Daisuke presented to his colleagues on the latest news from the Meeting. Key topics comprised the FIVB 2021 Anti-Doping Programe, Update on Transgender Developments, Safeguarding which constitutes a framework that allows for the reporting of harassment and violence in all competitions, VNL Injury Report, 2022 COVID-19 Protocol, Amendments to the FIVB Medical and Anti-Doping Regulations and FIVB Medical Congress 2022 in the Netherlands in conjunction with the 2022 FIVB World Championships.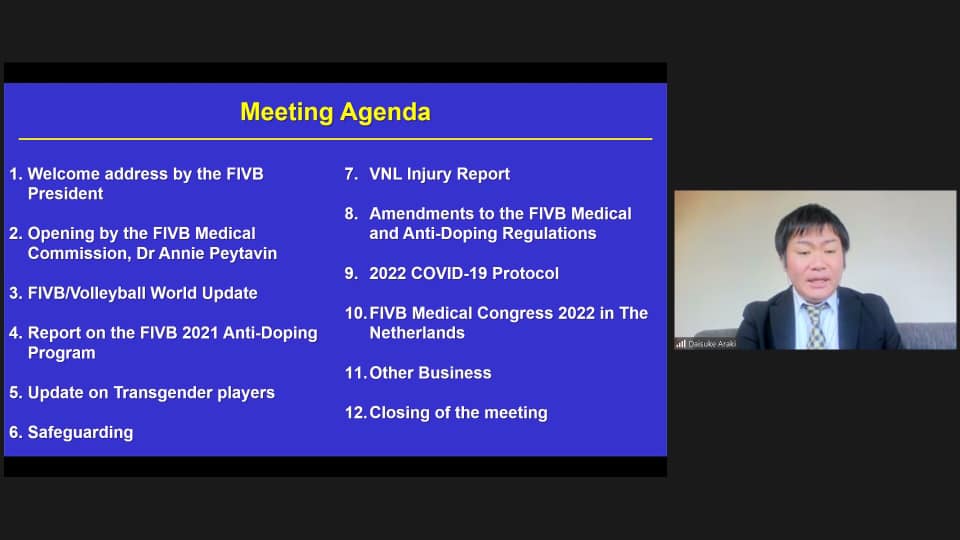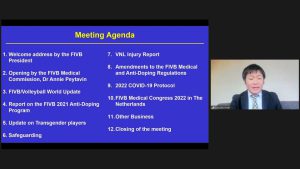 "Due to the COVID-19 pandemic, the number of doping tests had decreased. The "Play Clean" has also been updated along WADA Code 2021, while Transgender is being addressed in accordance with the Gender Eligibility Regulations and needs to be handled on a case-by-case basis," said Dr Daisuke.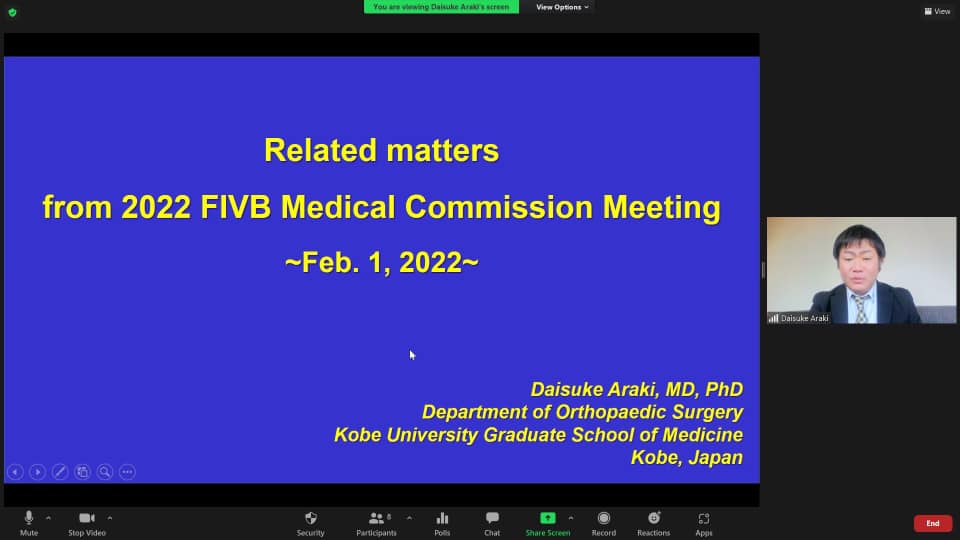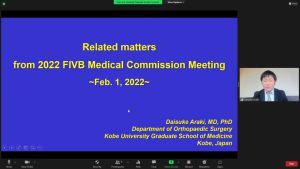 He suggested that AVC, while organising events in 2022, follow the FIVB COVID-19 Protocol and make it AVC COVID-19 Protocol. Regarding this issue, Mr Shanrit informed the meeting of the COVID-19 situation AVC has been facing.
"The COVID-19 situation remains unstable and so, it can affect all events to be organised, while situations of different hosts are not the same. AVC Headquarters has tried very hard to get updated on latest information of the host nation of each event. We will later inform participating teams and ask them to reconfirm once again. Therefore, it's likely that some championships will be shifted from the original size because of the changeable situation of Hygiene Protocol.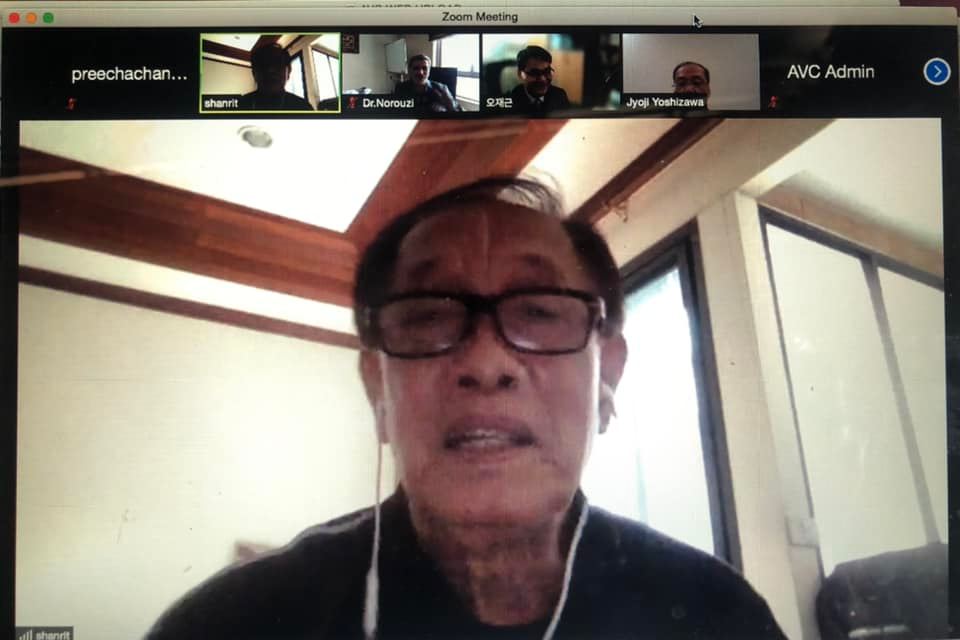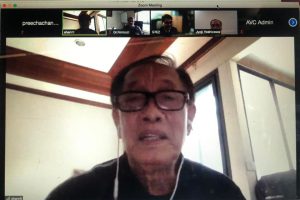 "For your possible clear understanding, I would like to take one example on this matter. If a 5-6 day quarantine is compulsorily required by a host nation, AVC Sports Events Council and participating teams may not accept it and now the only way to be taken for consideration is the bubble system in which only one-day quarantine is needed in case their PCR-Test results are negative and that means they can start training the following day. As far as I'm concerned, most countries have their most flexibility in the management with COVID-19 situation and maybe, no bubble system is needed. I think we have to conduct a feasibility study of quarantine measures of each host nation," Mr Shanrit added.
Related links of AVC
AVC Website: click www.asianvolleyball.net
AVC Facebook: click www.Facebook.com/AsianVolleyballConfederation
AVC Twitter: click: www.twitter.com/AsianVolleyball
AVC Instagram: click: https://www.instagram.com/avcvolley/?hl=en
AVC Youtube: click: Asian Volleyball Confederation
AVC WeChat: Asian Volleyball Confederation