Bangkok, Thailand, February 11, 2020 – The AVC Sports Events Council Meeting at Arnoma Grand Bangkok Hotel ended on a high note on Tuesday with fruitful exchanges of ideas, decision ratification and recommendations aimed at achieving future successes.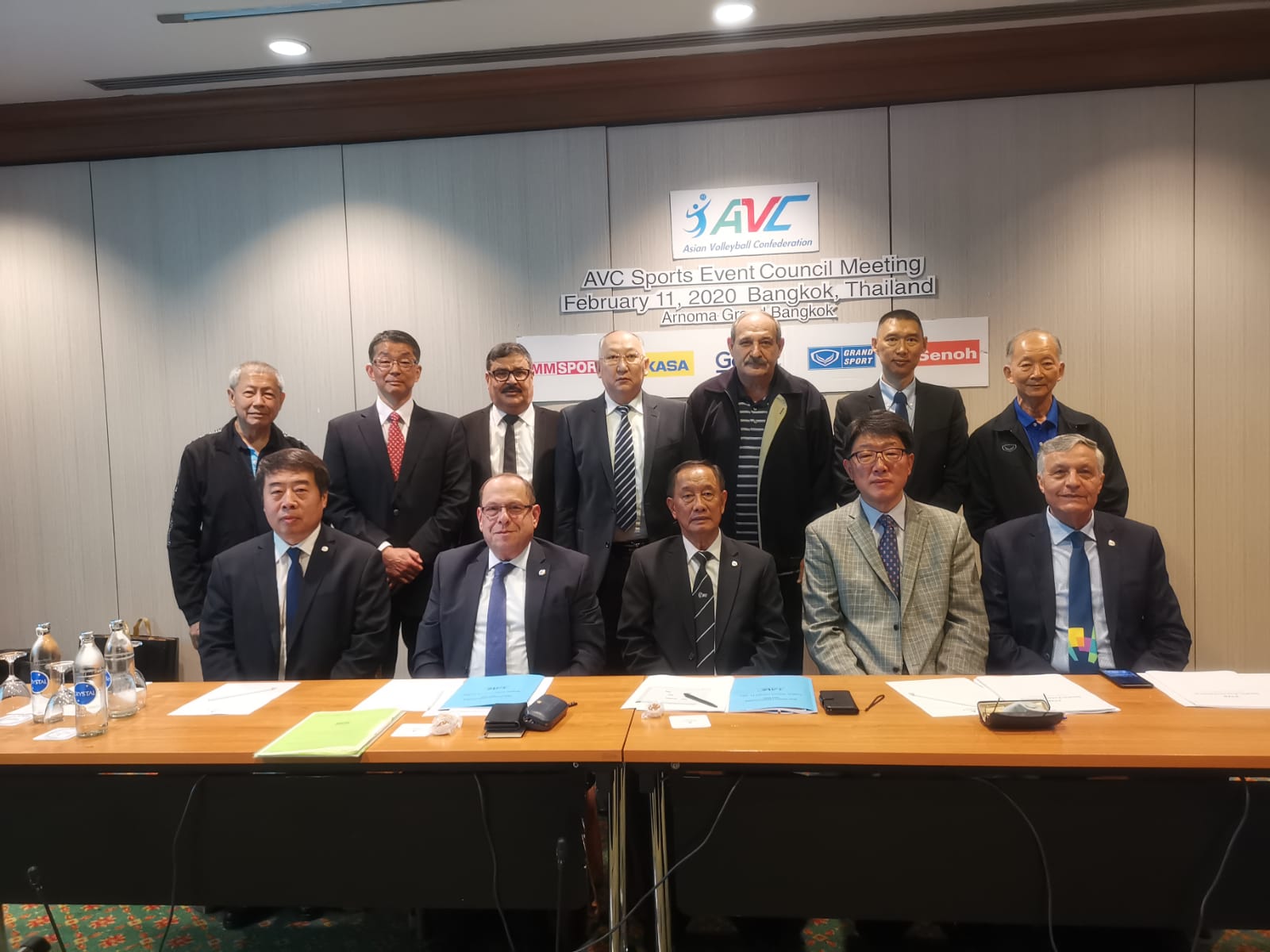 AVC SEC Chairman Dr Eom Han-Joo from Korea presided over the one-day meeting, with SEC Honorary Mr Shanrit Wongprasert, himself AVC Secretary-General, joining the session to share his worthy experience and vast knowledge with others. This effective and productive meeting was held with a clear purpose with extremely focussed and actionable agenda.
A total of 10 members including Dr Eom and Council Secretary Mr Jaksuwan Tocharoen, Mr Cai Yi from China, Mr Yermek Syrlybayev from Kazakhstan, Mr Ghaffar Derakhshandeh from Iran, Mr Toshiro Endo from Japan and Mr Emile Jabbour from Lebanon attended the 2020 AVC Sports Events Council Meeting.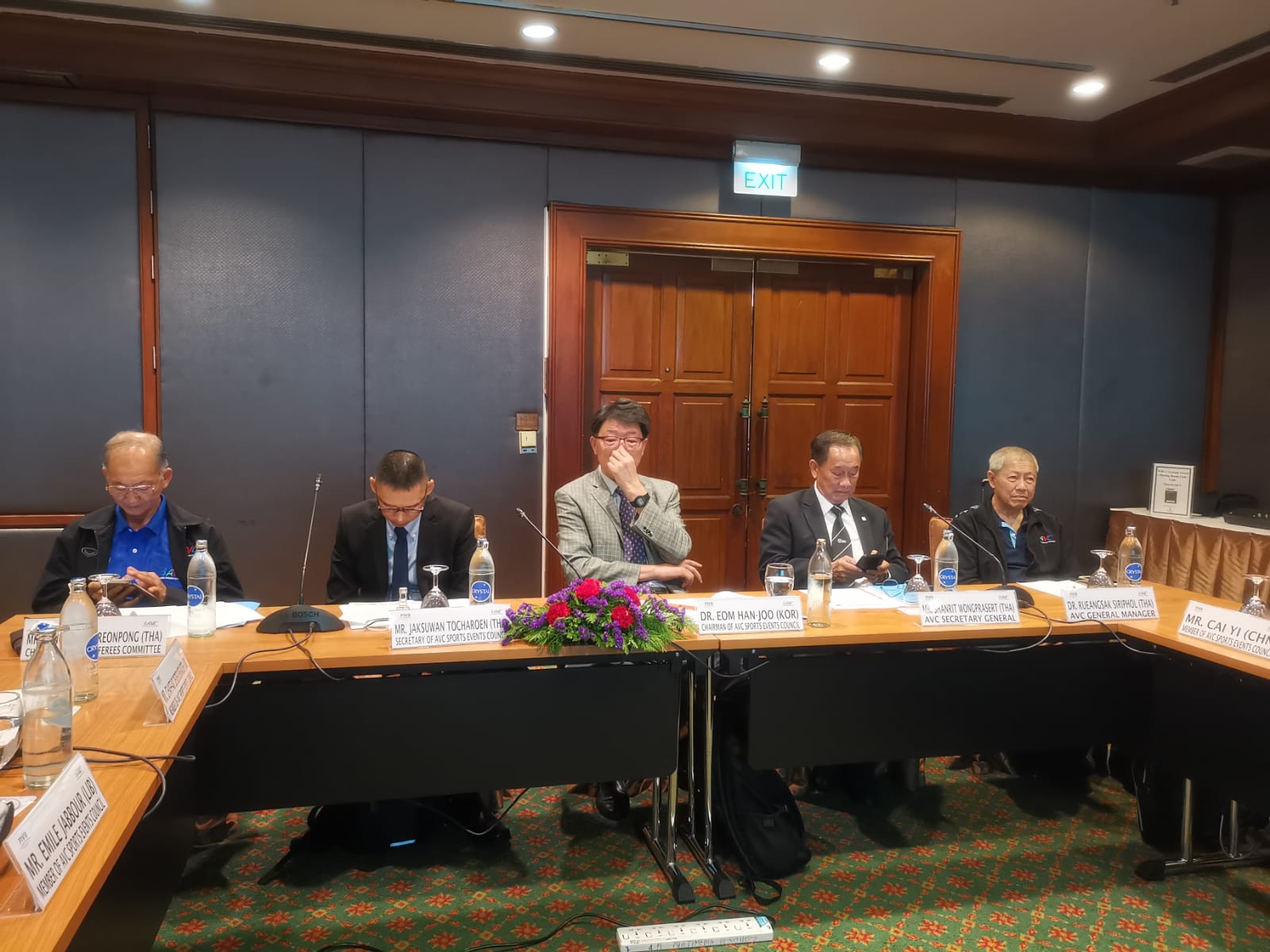 Prior to the meeting, Shanrit gave a speech to all attendants, citing that the 2020 meetings will be the last meeting of all AVC Technical Committees including the AVC SEC following the termination of the four-year working term this time. He explained how each National Federation submit its applications for positions in the AVC Board of Administration and AVC Technical Committees, suggesting that the submission be within March 15 in order that the AVC BA Meeting will thoroughly consider ahead of the AVC General Assembly between June 15 and 16.
Shanrit also informed attendants of the AVC's renewed contract with Thailand-based multimedia company SMM to become the worldwide media and marketing rights distributor of AVC. As a result of the contract renewal, SMM will have to broadcast five senior AVC competitions live each year including Asian Senior Men's and Women's Volleyball Championships and Asian Senior Beach Volleyball Championships. However, the contract will not cover the live broadcast for all underage tournaments.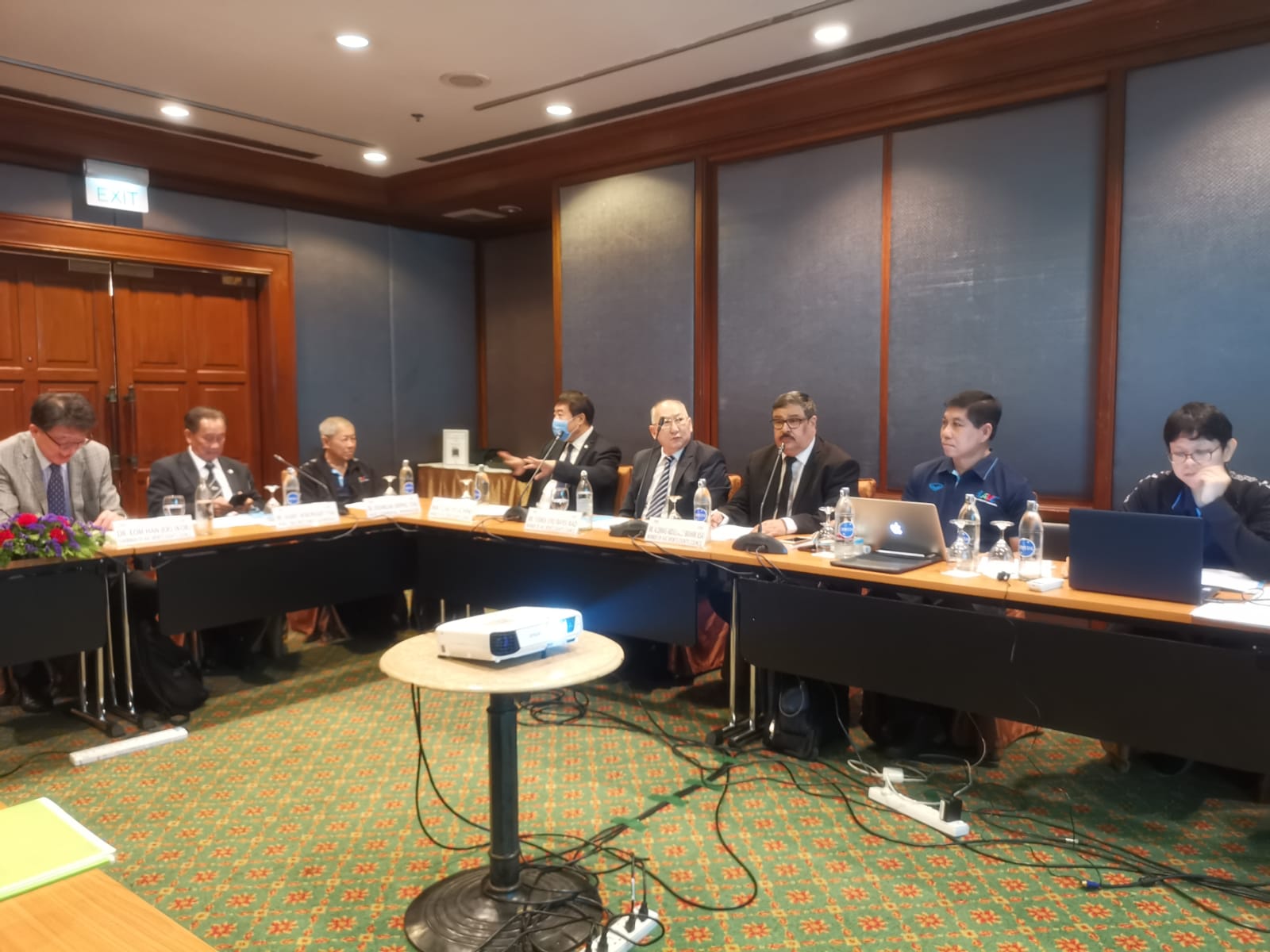 Dr Eom suggested that although it's likely that FIVB will not organise the FIVB Men's and Women's Clubs World Championships any more, AVC should continue staging the Asian Men's and Women's Clubs Championships.
Shanrit expressed his grave concern on difficulties in selling the AVC's products following the contract renewal with SMM, which resulted in only the senior competitions will be broadcasted live.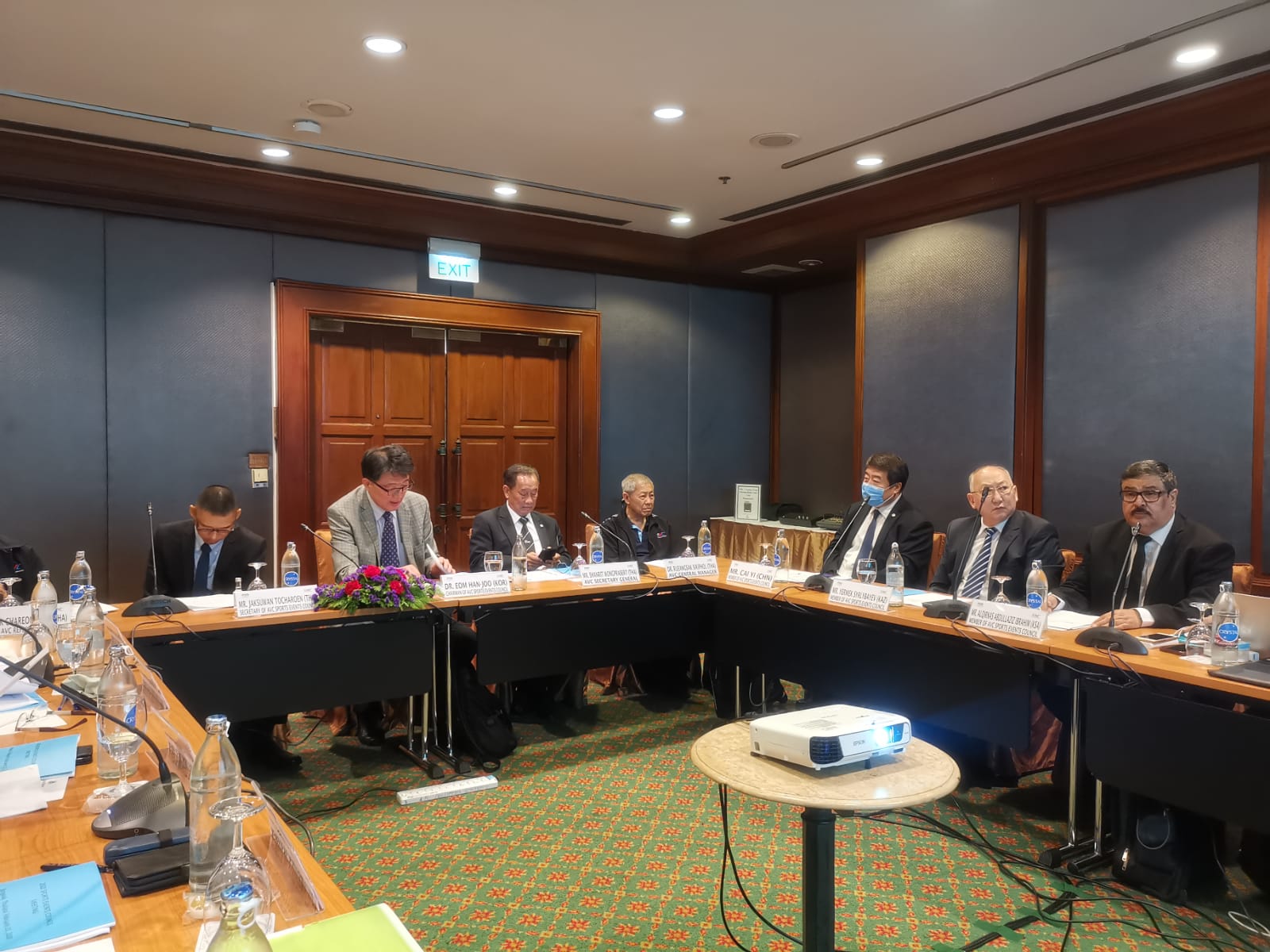 "I would like to ask Committee members to hold creative brainstorm and conduct a feasibility study if we can organise the Asian Senior Men's and Women's Championships on yearly basis to increase AVC incomes following the reduced number of AVC competitions televised. Fortunately, Japan has shown its huge interests in bidding to host some AVC events from next year onwards including the 2021 Asian Senior Men's Championship. This is supposed to be beneficial to the AVC in line with its policy to seek new income opportunities," Shanrit was quoted as saying.
After that, attendants approved Minutes of the previous meeting and the 2020 agenda and heard progressive reports, comments and recommendations of 2019 AVC Championships and AVC-sanctioned tournaments.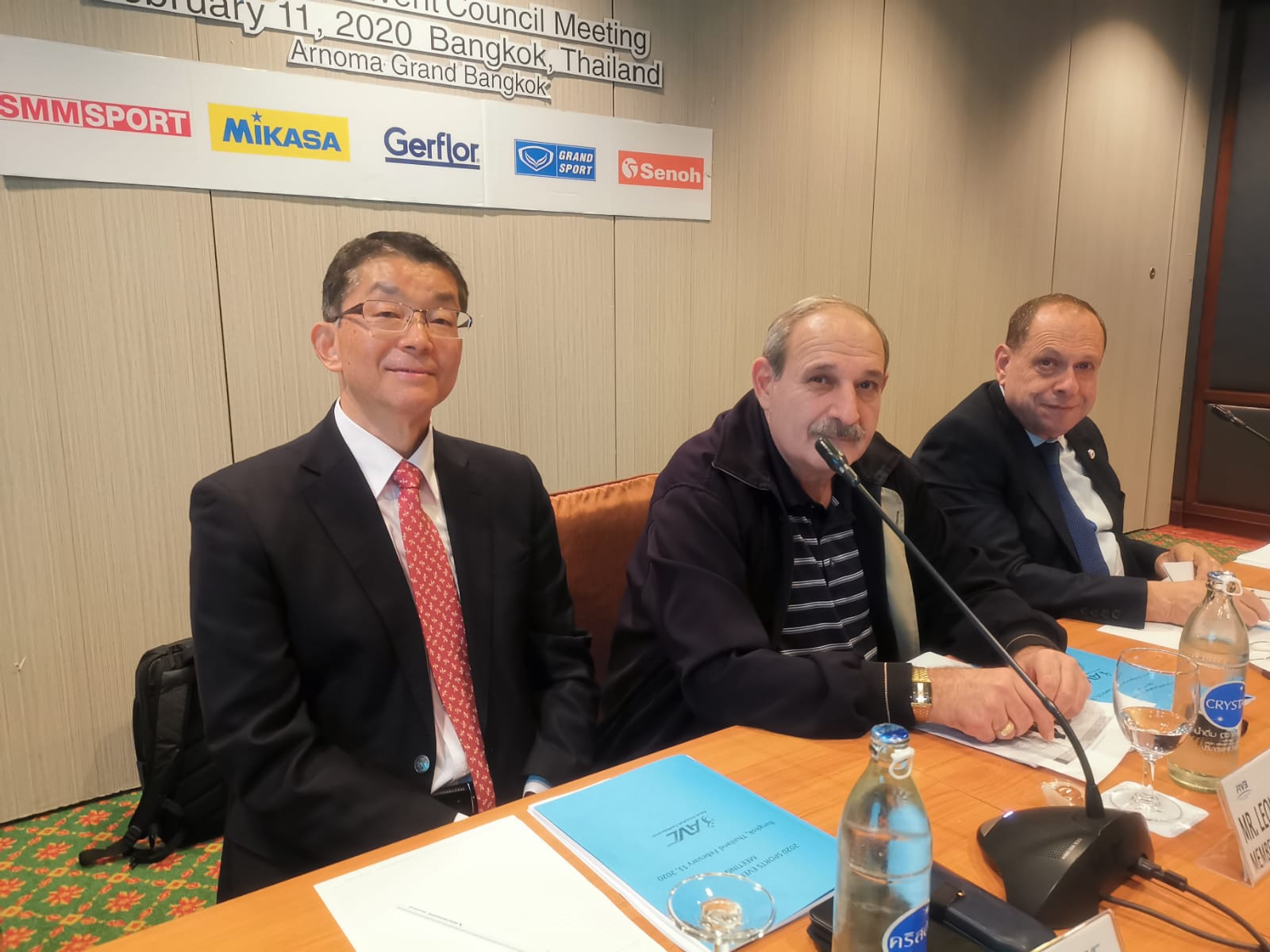 Dr Eom later reported on respective AVC competitions held last year and asked those nominated as Tournament Technical Delegates to share their ideas and comments about the concluded tournaments in relevant matters.
On a crucial topic on the video challenge system, Dr Eom said that the challenge will always be conducted at the main competition hall. However, teams competing at the second hall, especially those in the top eight teams or the quarter-finals, may request for the challenge system. Solutions on this matter should be sought to clear such a problem.
Shanrit advised that in this case, a number of options should be available for AVC to choose from and the organisers should consult with TV broadcasters in order to receive their supports to help AVC on additional video challenge management. A good example in this matter was taken into consideration as Mr Ghaffar Derakhshandeh, nominated as the Technical Delegate at the last year's Asian Senior Men's Volleyball Championship in Iran, said that the video challenge system was used at both competition venues during the competition, courtesy of the TV broadcaster's assistance.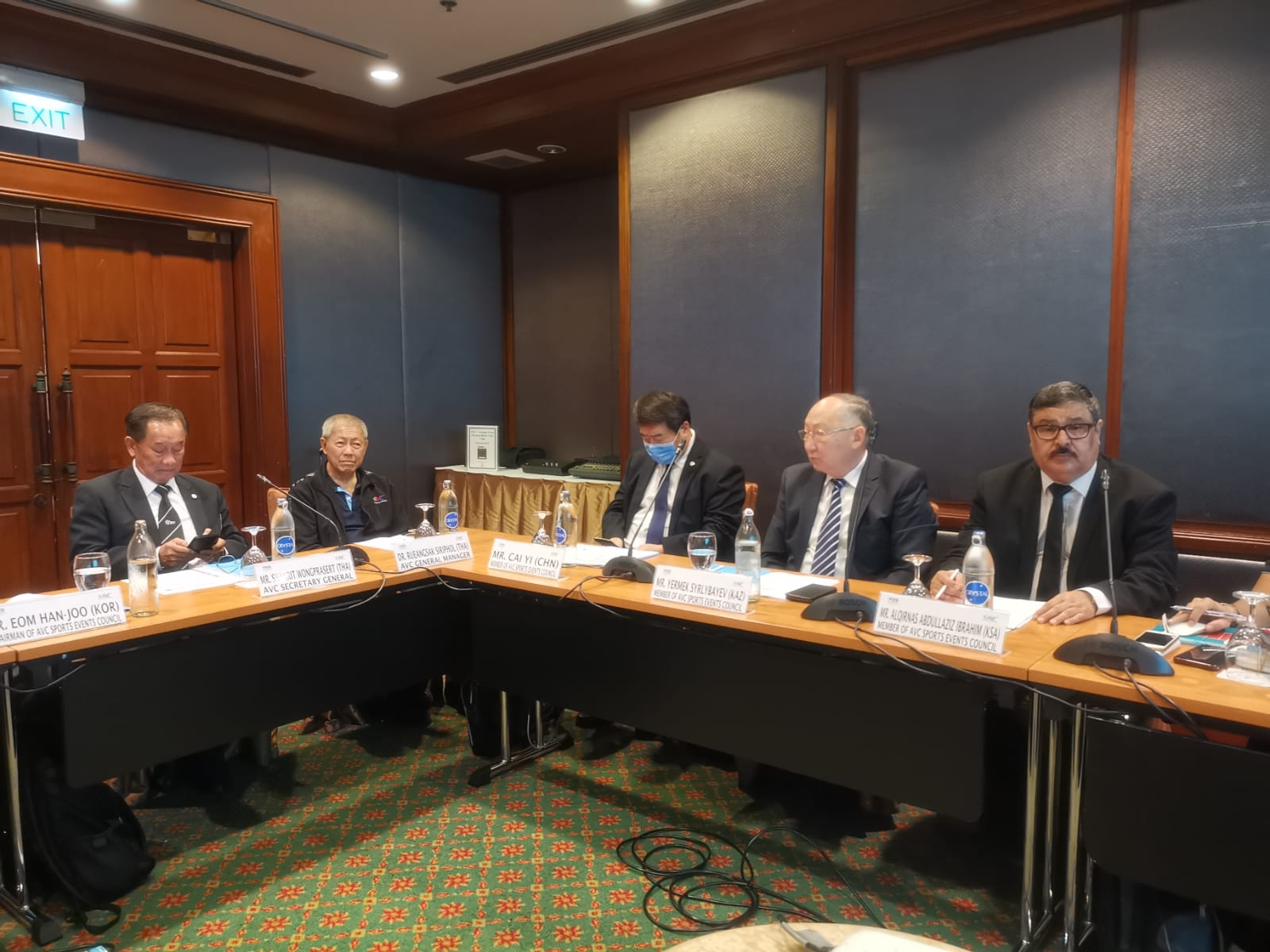 Attendants were also informed of the FIVB updates about the Sports Events Council Meeting between February 4 and 5 in Lausanne which focussed on new FIVB Volleyball World Ranking, FIVB's major competitions including the 2020 VNL and 2022 FIVB World Championship. According to Dr Eom, the Council is subject to change its name in the near future from the FIVB Sports Events Council to the FIVB Volleyball Council.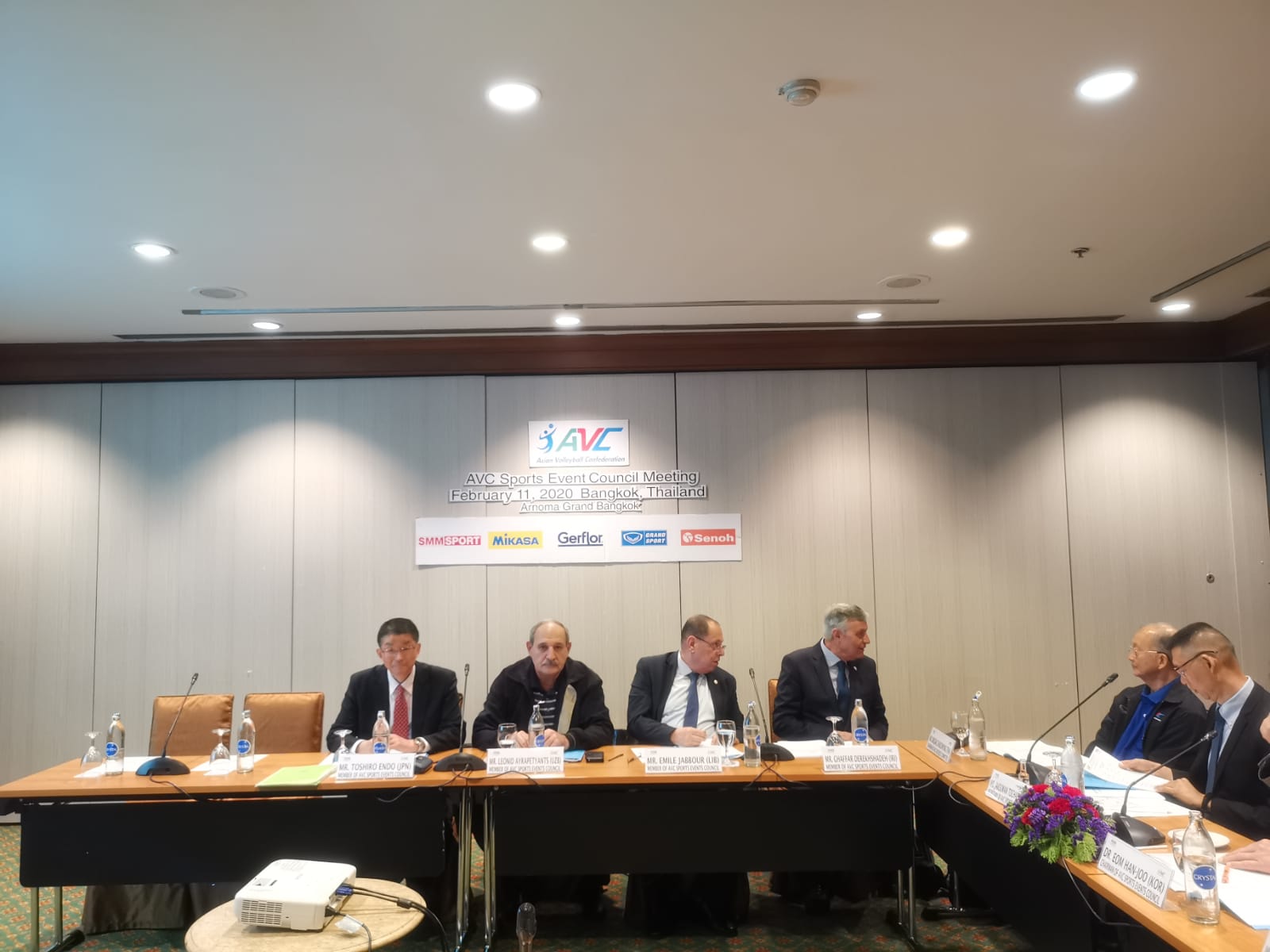 He also talked about the current coronavirus outbreak in China which can affect the country's attempted efforts on staging the VNL preliminaries and the VNL Women's Finals. He emphasised that all eight AVC Championships this year continue as initially planned. However, the AVC SEC will conduct a wait-and-see attitude if China, host country for two AVC Championships this year including the 2020 Asian Women's Club Championship in Tianjin in May, but currently affected by the deadly coronavirus epidemic, still find it possible to play host. If not, it's quite certain that AVC will seek new hosts in place of China.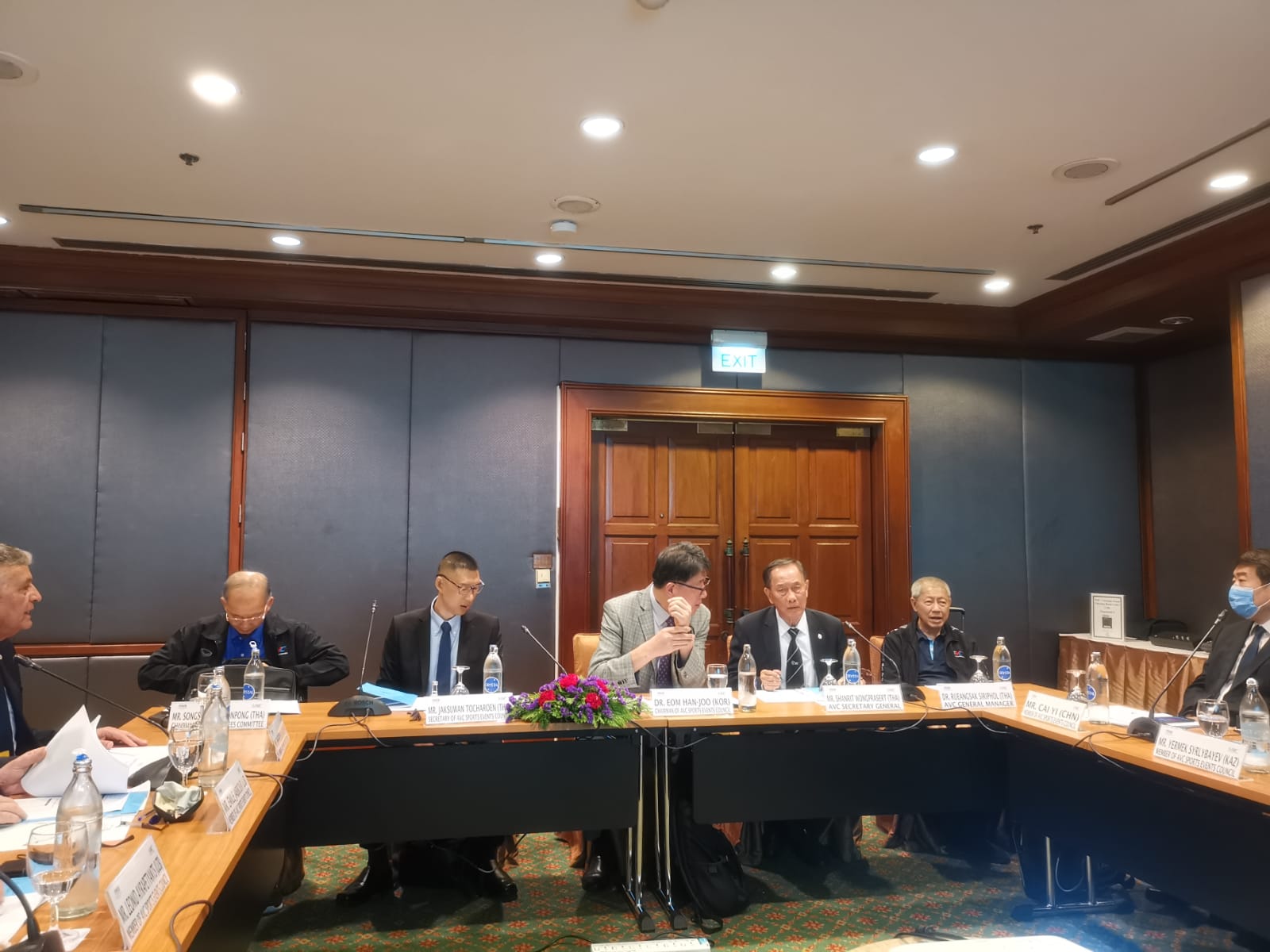 In the afternoon session, Mr Kenji Shimaoka, President of Japan Volleyball Association, and JVA Deputy Senior Director Mr Yoshifumi Kii joined the meeting to officially announce their intention to bid for hosting future AVC competitions including 2021 Asian Men's and Women's Qualifying Rounds for FIVB 2022 Volleyball World Championship, 2021 Asian Senior Men's Volleyball Championship and 2022 Asian Women's U19 Volleyball Championship.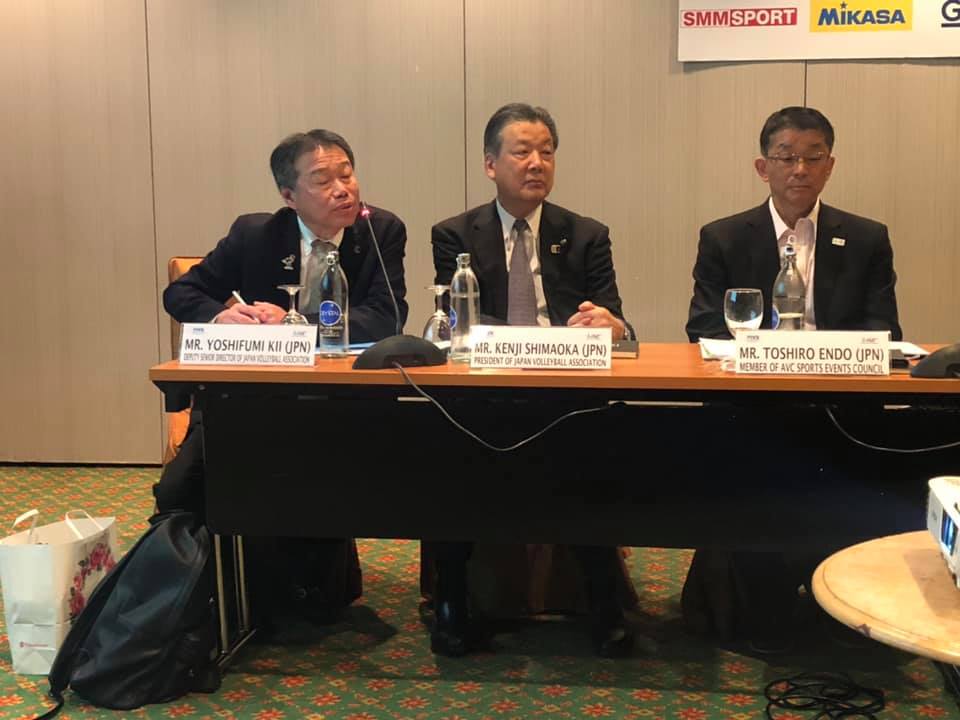 The AVC events in 2021-2023 as well as AVC Competition Hosting Calendar, the 2020 Competition Format and proposals for organisers and participating teams including the Philippines, Iraq and Pakistan were also studied and discussed for further understanding, while for Club Championships, it has been confirmed that hosts may have an additional team entry only in case of less than 16 participating teams.
At conclusion of the meeting, Dr Eom allowed all members a chance to speak it out about their comments, suggestion, new ideas or whatever for the past four years they had been working together.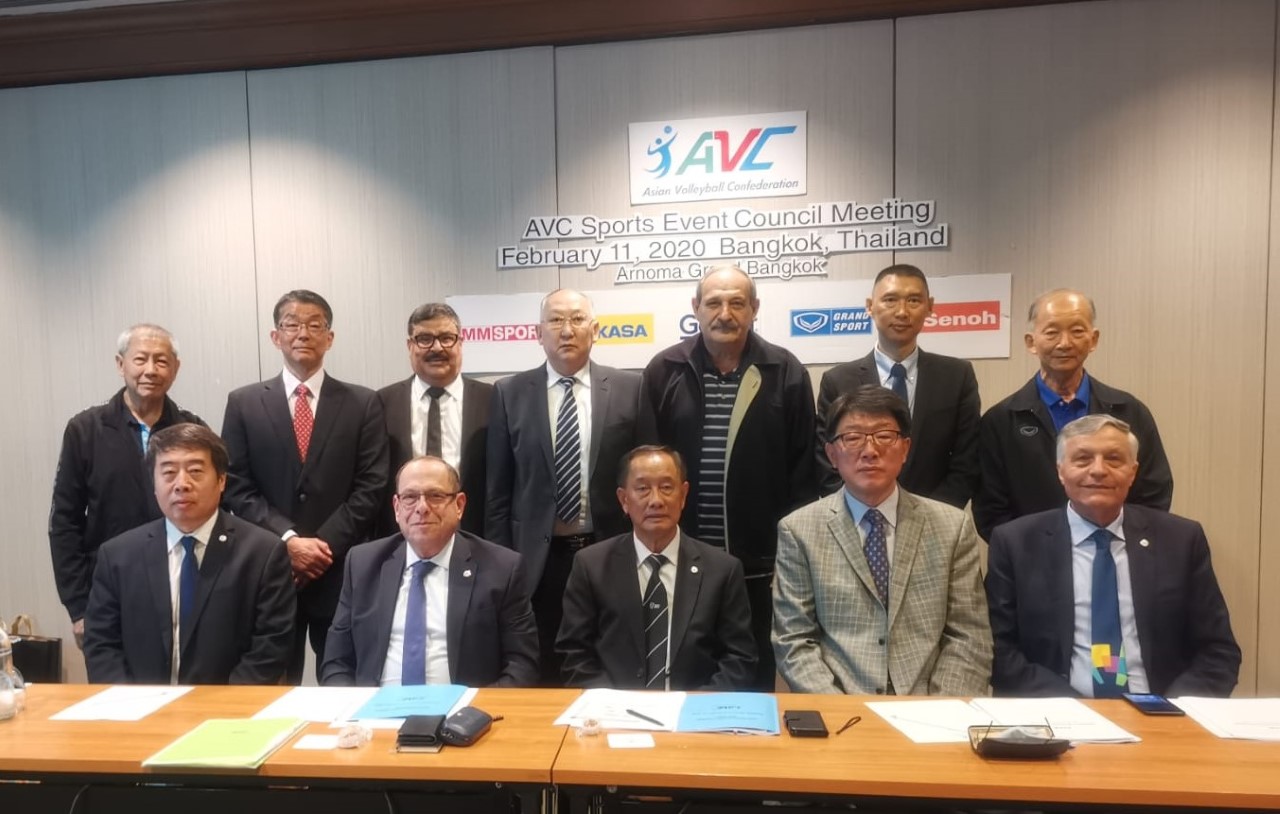 Related links of AVC
AVC Website: click www.asianvolleyball.net
AVC Facebook: click www.Facebook.com/AsianVolleyballConfederation
AVC Twitter: click: https://twitter.com/avcvolley
AVC Instagram: click: https://www.instagram.com/avcvolley/?hl=en
AVC Youtube: click: Asian Volleyball Confederation
AVC WeChat: Asian Volleyball Confederation