Bangkok, Thailand, February 16, 2023 – The AVC Coaches Committee held its annual meeting in a hybrid format on Thursday, emphasising on future courses, cooperation projects and coaching support to all AVC Affiliated National Federations.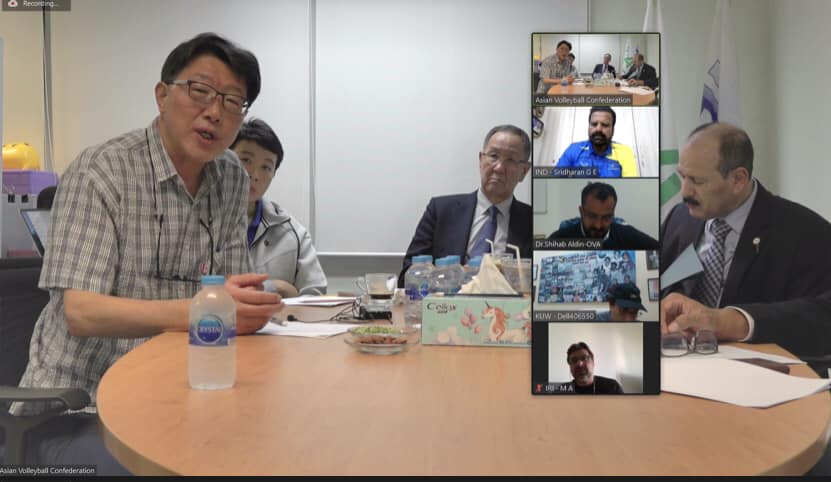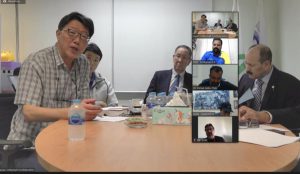 From left, Dr Eom, Feng Kun, Mr Park and Mr Al-Thwadi
AVC Coaches Committee Chairman Mr Park Kiwon from Korea, himself Member of the FIVB Technical and Coaching Commission, Secretary Mr Mohamed Ahmed Al-Thawadi from Bahrain and Member Ms Feng Kun from China joined the meeting from the AVC Headquarters in Bangkok, while other Members including Mr G.E.Sridharan from India, Mr Mohammad Afshardoust from Iran, Mr Shihab Al Din Ahmed Said Al Riyami from Oman, Mr Bader Abdulrahman Alkous from Kuwait attended on Zoom.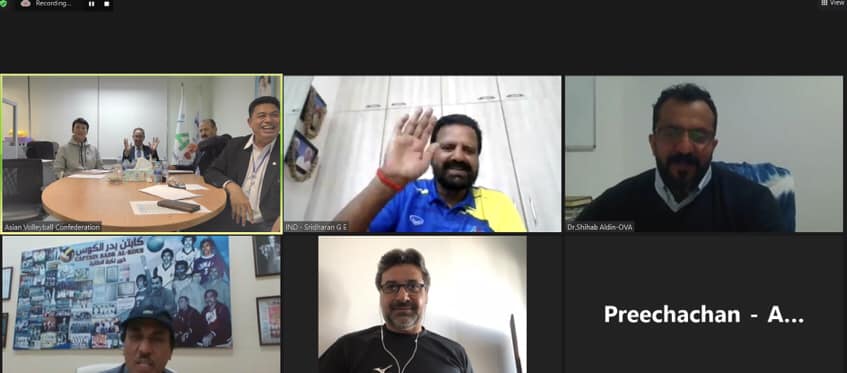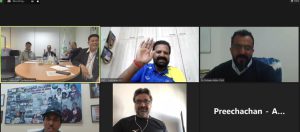 Also joining the meeting as special guests were Dr Eom Han-Joo, Chairman of the AVC Sports Events Council, and AVC Secretary General Mr Kiattipong Radchatagriengkai, who also delivered a welcome speech ahead of the meeting.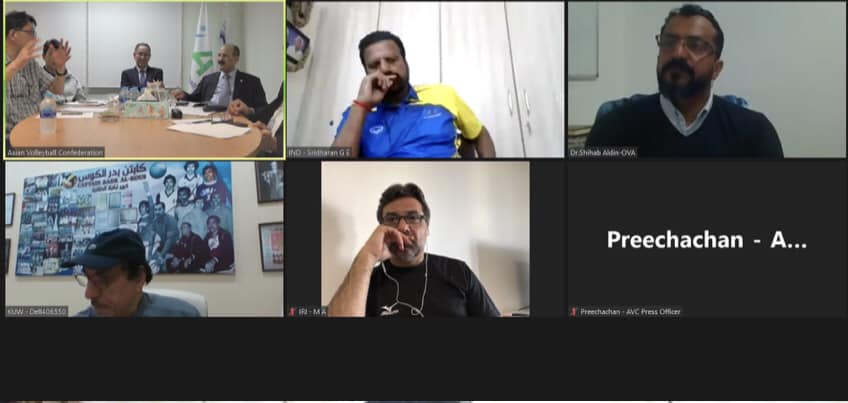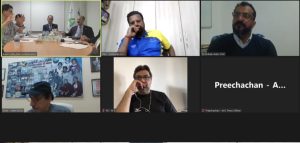 "On behalf of AVC President Mrs Rita Subowo, I would like to welcome all of you to this meeting. As you know, it is obviously shown that we maintain unity in all AVC Committees and the Coaches Committee is one of the important committees which helps promote and develop volleyball in Asia both now and in the future. I would like to say that your ideas, perspectives and exchanging views during the meeting are of great value to sustainable development of volleyball in Asia," Mr Kiattipong was quoted as saying in his speech.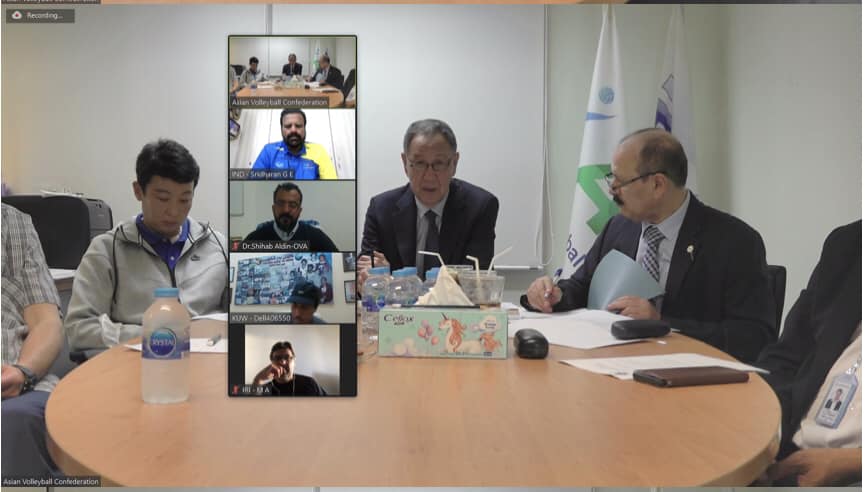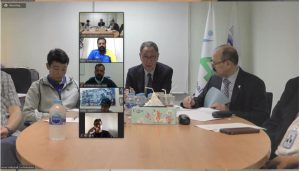 "In the past few years, the COVID-19 pandemic has severely affected AVC and its activities. Grave concerns over the outbreak has also impacted on the Coaches Committee and we didn't have more activities on coaching courses and seminars. However, I would like to thank Mr Park to be always there for us and then we could continue running coaching activities, especially last year when we had a successful Euro-Asia Coaches Cooperation Project.
"Following the overall success of the collaboration project, we received good news from the CEV that they badly need to continue this project. In this opportunity, I would like to thank Mr Park and Mr Sridharan for your kind cooperation with the CEV and the credit of the success also went to Mr Shihab and Mr Afshardoust as AVC Instructors. In line with the our development policy, the AVC Board of Administration has already approved the courses proposed last year by Mr Park and the Coaches Committee to develop Asian coaches in all five zones and educate them in all levels," he added.
After that, the meeting acknowledged the 2022 Minutes of AVC Coaches Committee held via Zoom on March 1, while some key issues were also raised by Dr Eom for awareness among the Members and for further discussion.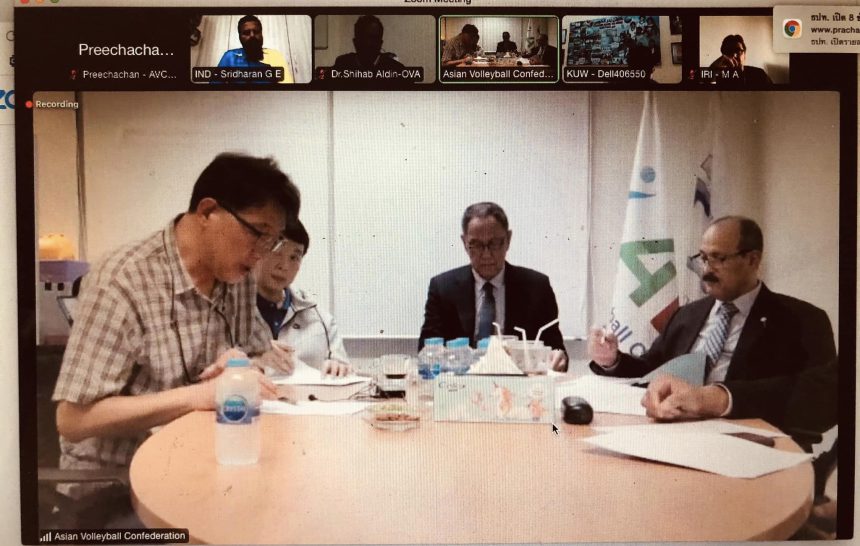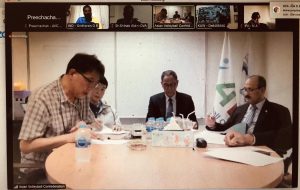 Dr Eom informed the meeting that AVC has already completed its E-Scoresheet as the latest updated version but will be available for use of all AVC affiliated National Federations from March. That means the E-Scoresheet will be used in all 8 AVC Championships this year.
He added that regarding the FIVB data volleyball, many Asia's top teams had to buy the programme for use for their national teams. However, lower-ranked teams and teams facing with the financial problems could not afford the programme. As a result, AVC tried hard in the past two years to complete the E-Scoresheet for all affiliated National Teams.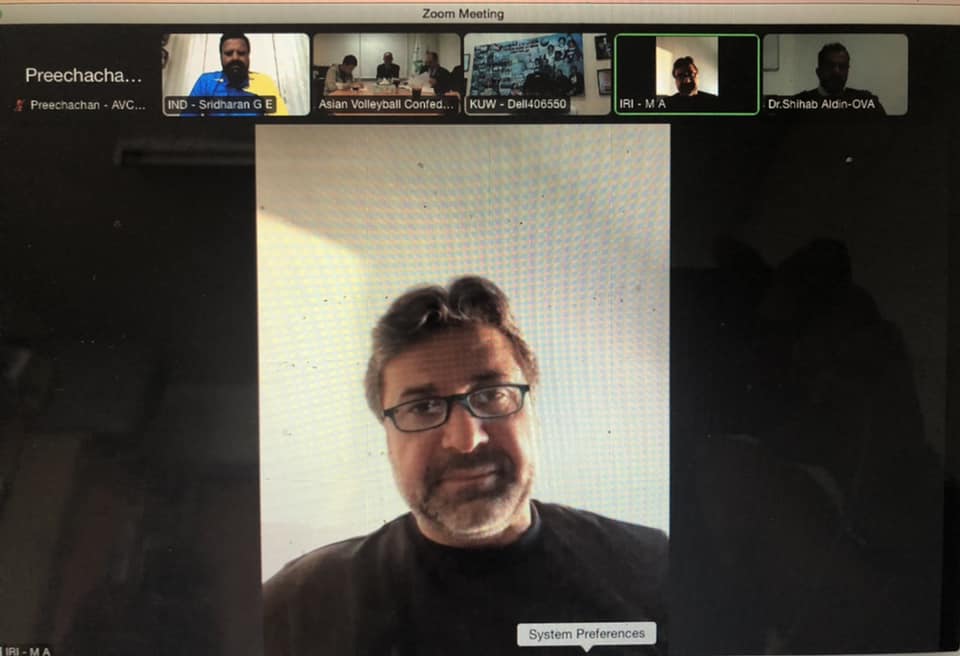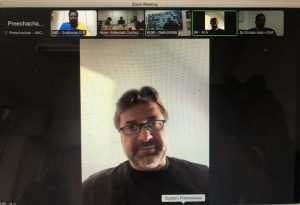 Afshardoust
This new programme will be used in the Asian Women's Club Championship in Vietnam, which will be the first AVC Championship to be held in April. At the same time, the AVC VIS Course will be, he said, conducted in Bangkok this April with hosts of the 2023 AVC Championships getting the top priority to attend.
Dr Eom took the difference of words "course" and "seminar" for discussion among Members and he suggested that Members named to officiate in any AVC Championship make a report in terms of the coaches' perspectives towards that Championship and submit to Chairman Mr Park and AVC for feasibility study in special coaching area.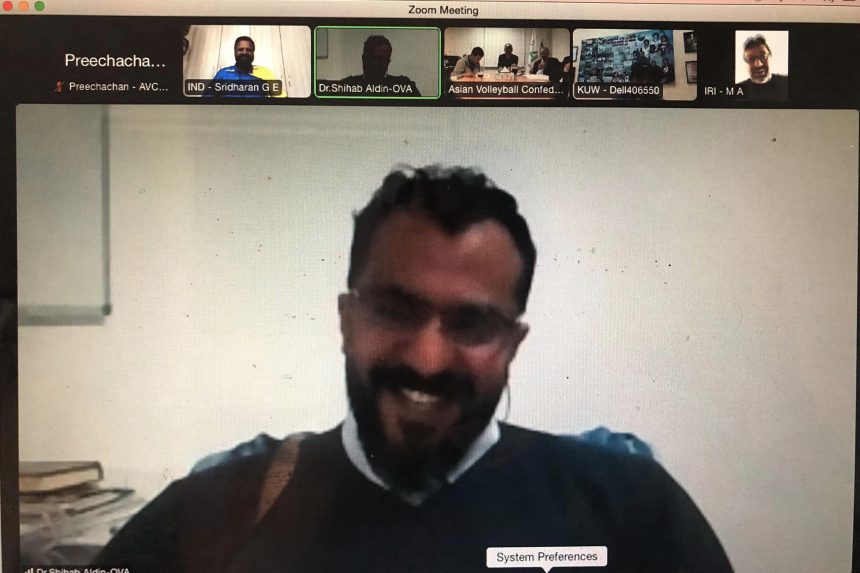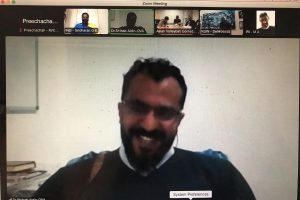 Shihab
Mr Shihab and Mr Bader also came up with their points of view on the coaching programmes for National Federations, with the latter stressing that well-qualified coaches should first take care of kids and beginners since future success of top national teams lies in the hands of these kids and beginners.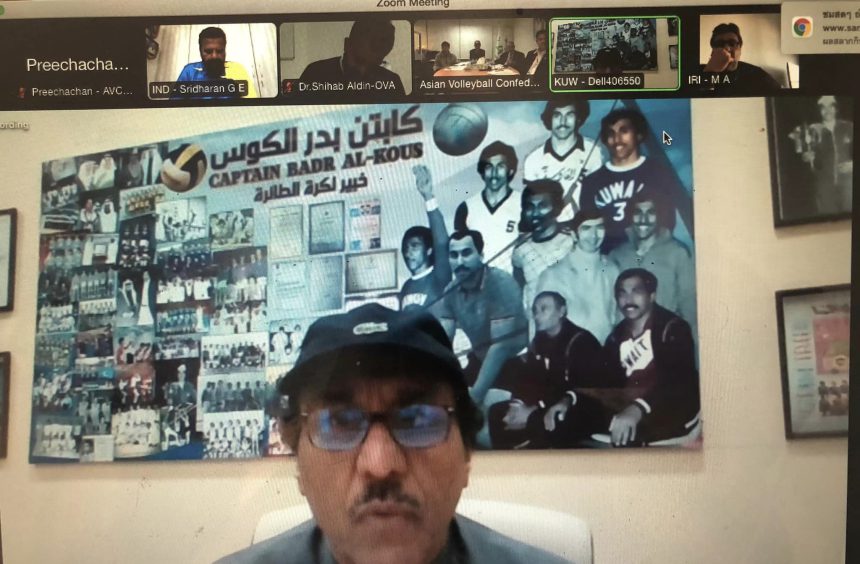 Bader
"To be more precise, these kids, beginners or even mini-volleyball need good, experienced coaches because they will teach the young kids in a correct way and when growing up, these kids can develop their skills to higher levels step by step," Mr Bader said.
AVC Secretary General Mr Kiattipong agreed with what Mr Bader had said, but added that it's similar to development of volleyball from the grassroots. This is the future of volleyball in Asia and it's in line with the AVC's development policy on how to grow the game even further.
During the meeting, Committee Chairman Mr Park took the President Report for consideration and further discussion, "As you all know that our term is a 4-year period and will end in 2024. So, half of our term is gone without doing much work at all due to the impact of the COVID-19 pandemic. In order to develop the volleyball techniques and strategies and to increase the level of volleyball performance in Asia, we should conduct coaches courses in the near future. However, we have to think about how many days the course should be, the course topics and contents in each topic and the quality of course instructors."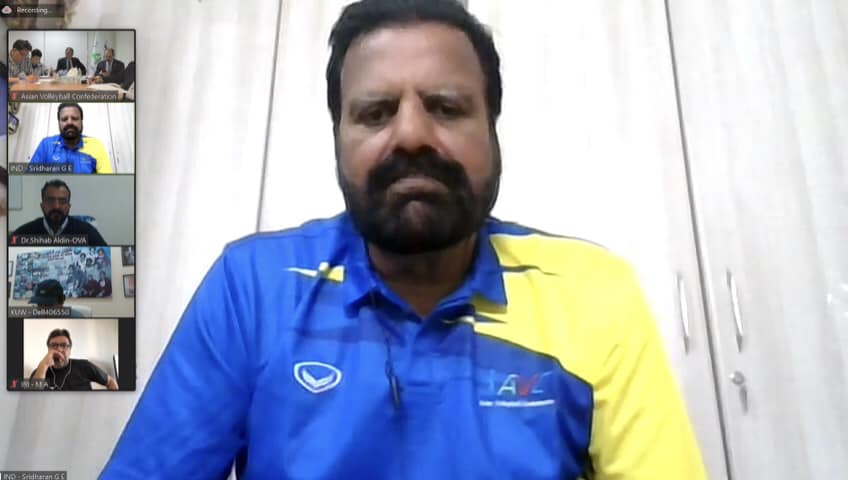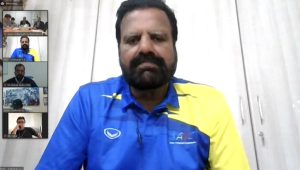 Sridharan
Later, Mr Sridharan presented a progressive report on the Euro-Asia Coaches Cooperation Project, citing that AVC and CEV jointly conducted the project to develop the volleyball coaches knowledge in Asia and share the knowledge of Asian volleyball means and methods of training to the European volleyball coaches, with a total of eight coaches including four apiece from AVC and CEV attending the project.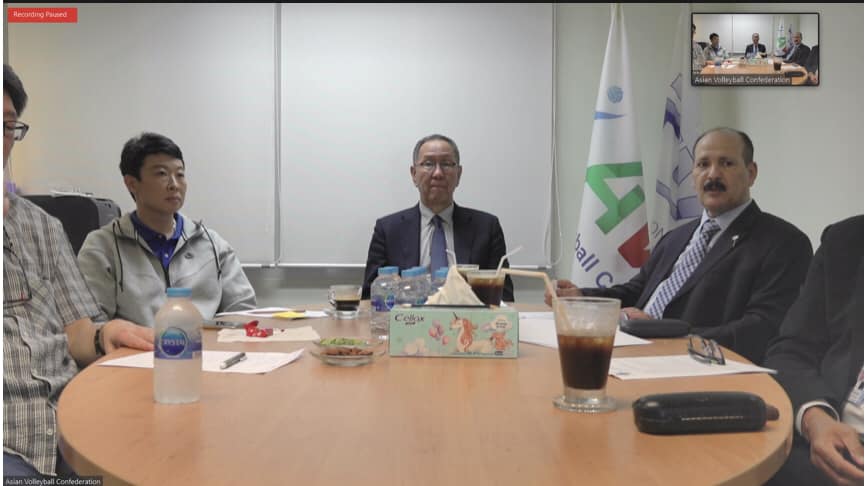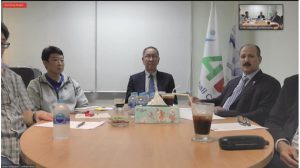 He added that all the coaches participating in the project had learned many new things technically and tactically to upgrade their knowledge to train the national teams and the club teams in Asia and Europe.
"Like this coaches collaboration project with CEV and other continents, I think we should conduct it every year for developing our Asian coaches knowledge to work with their national teams and bring the performance of the national teams to the world standard," Mr Sridharan said.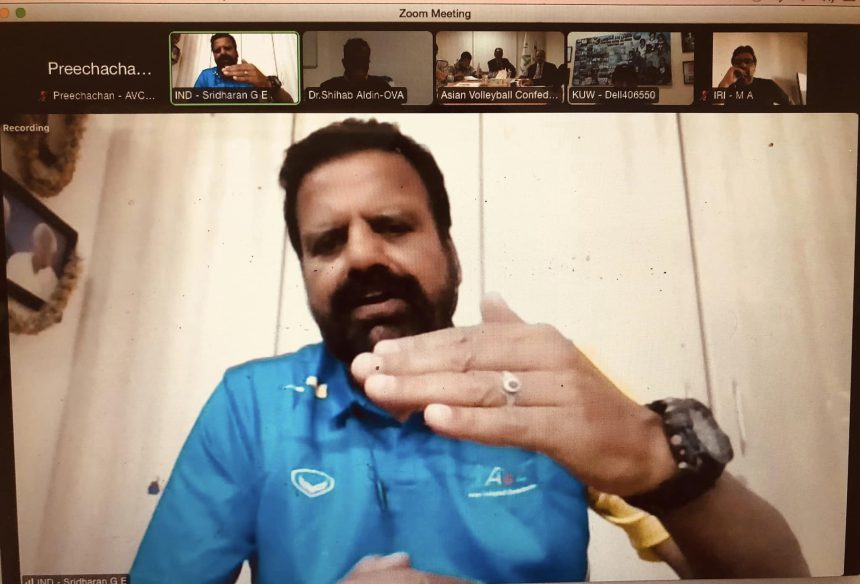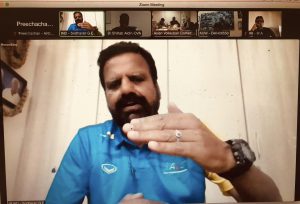 Sridharan
The Committee also discussed a number of important topics during the meeting, including the plans for the previous projects, how to develop national team coaches in Category 1 and 2, how to find and appoint well-qualified coaching course instructors, the quality of course instructors and proposal of AVC Coaches Courses in each of the five zones of AVC.
QUICK LINKS
AVC Website: click www.asianvolleyball.net
AVC Facebook: click www.Facebook.com/AsianVolleyballConfederation
AVC Twitter: click: www.twitter.com/AsianVolleyball
AVC Instagram: click: https://www.instagram.com/avcvolley/?hl=en
AVC Youtube: click: Asian Volleyball Confederation