Manama, Bahrain, May 13, 2023 – Coaches shared their ideas after the preliminary inquiry ahead of the kickoff of the 2023 Asian Men's Club Volleyball Championship here between May 14 and 21.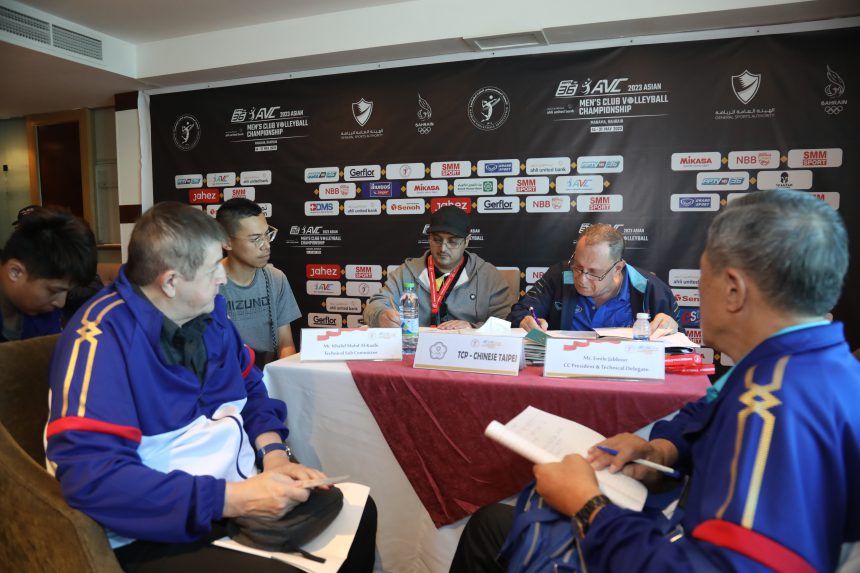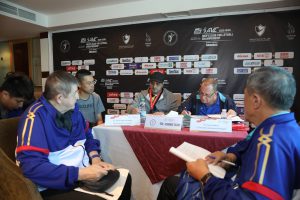 "We come here with a young team that is going to take part in Universiade in China. Some of them are from the national team and we are hopeful to perform very well. We are in a strong pool with Iran as the Asian champions and Iraq that is a very strong team. We have a hard job ahead of us but we will build a system to go forward day to day", Moro Branislav, head coach of Chinese Taipei's Taichung Bank said.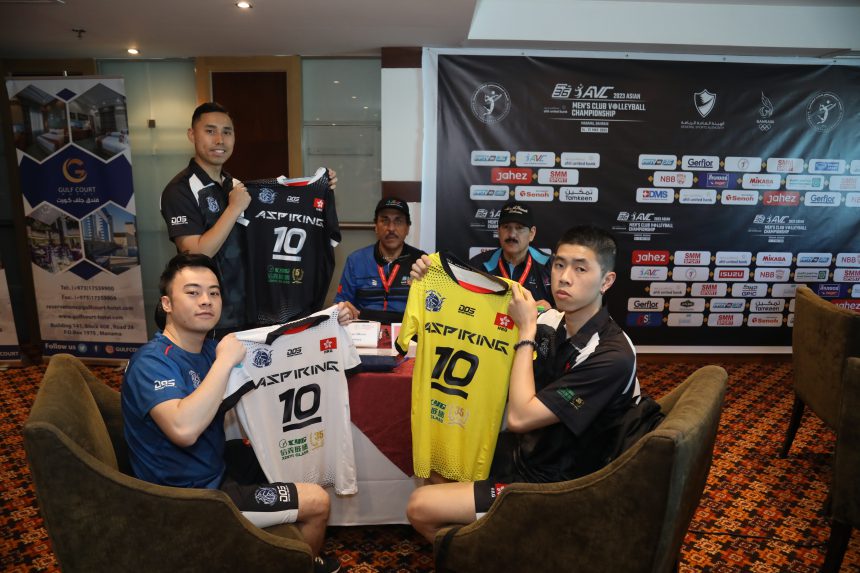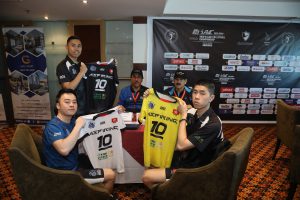 The 35-year-old head coach of Hong Kong, China's Aspiring Volleyball believed, "We have won the Super League medal last year and we come to this event without any foreign player. Three to four players in our club are from our national team. This year in the league, the matches were so tough between eight strong teams of our Super League that we dropped down to the third place with a small margin", Wong Cheuk Yin said.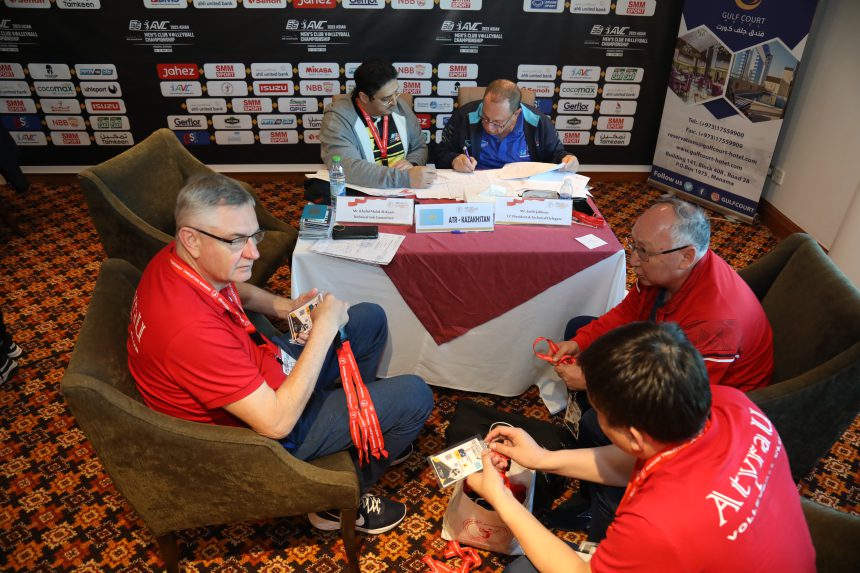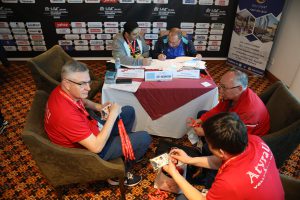 The Ukrainian-based Yurii Melnychuk, head coach of Atyrau VC of Kazakhstan, said,"I have been with Yurga-Samotlor Nizhnevartovsk Club of Russia for eight years elevating them from the second league to the Super League of Russia. I have just joined this club of Kazakhstan, which won last year's winner of the Kazakhstan League. This is my first time working in Kazakhstan. Our first match will be against the Police Club of Qatar, which is a very good team. We have two foreign players, a setter from China and an opposite from Belarus. Our first target is to move to the second round and our bigger goal is to take the medal".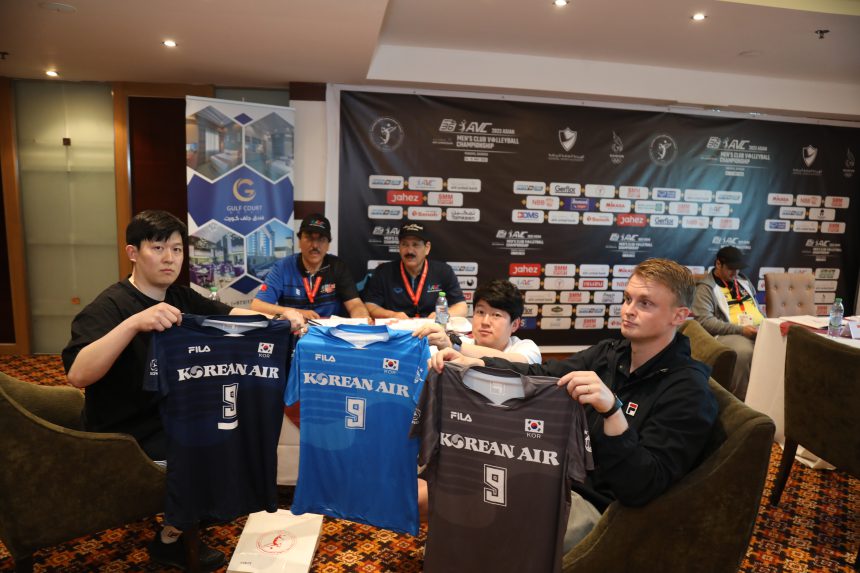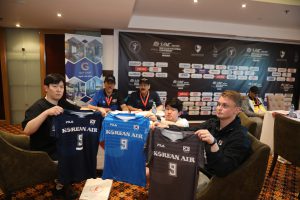 The Finnish Tommi Oskari Tiilikanen, head coach of Air Jumbos Pro-Volleyball Club of Korea, said, "I have been in Japan for four years with Wolfsdogs Nagoya. Korea has a competitive league with all matches on TV. I have just finished my second season in Korea. In this competition, we come with our all-Korean squad composed of young and experienced players of the national team. We will try to win match to match but we are going to add to our experience in the first place".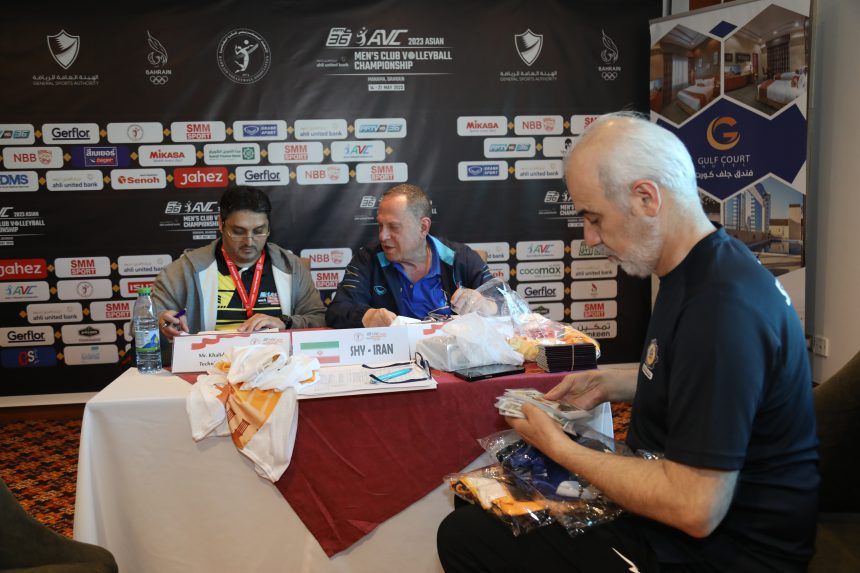 Mohammad Reza Tondravan, head coach of Shahdab Yazd from Iran, said, "Iran as the powerhouse of Asia and one of the best Asian teams in the world has many fans, all of them have high expectations from any Iranian team in international events. All teams here are coming to this event with power and we cannot underestimate any opponents".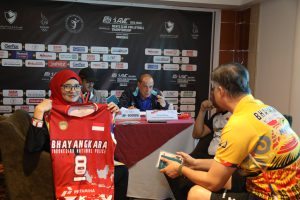 Jie Jiang, head coach of Indonesia's club of Jakarta Bhayangkara Presisi, said, "This is our first experience in the Asian Club Championship. We have two players, one outside-hitter from Iran and one opposite from Uganda. We have seven national players in our team. We are looking for a good position as our club players invest a large amount of money. I am hopeful that we can take a good position here. As the league winner of Indonesia, we come here to please our fans".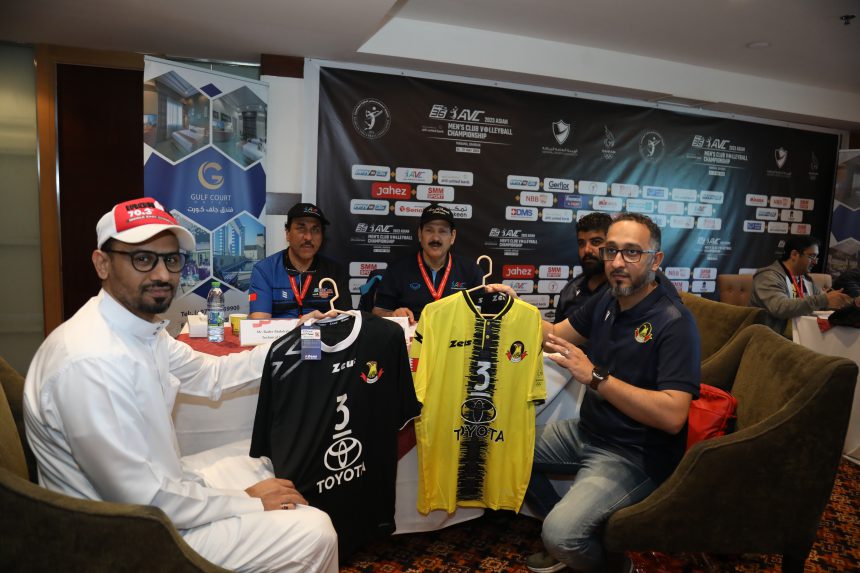 Nizar Al-Shekili, head coach Al Ahli Sport Club of Bahrain, said, "We have three players from Brazil, Cuba, and Italy. Al-Ahli was last season's winner of Bahrain. We have six players from the national team. We are hopeful to get the best position. We are two-time champions of Arab Clubs Championship, five-time winner of Prince Cup, and the League champion of Bahrain. We have experience but in the Asian Club Championship, this is our first time that might be tough".
"We have just finished our Super League and as seven-time champions of the Super League and Super Cup, we need to move our position higher in Asia. Not having a good system in our volleyball, we always feel disturbed from working professionally in the way we want. We will try our best in this event to join the top four teams to make our long-lasting dream come true", Alaa Khalaf, head coach of South Gas Sports Club of Iraq, said.
Damian Arredondo, head coach of Kuwait Sporting Clubs, said, "We finished second in the West Asian Club Championship after being beaten by Al-Rayyan Club in the final match. We have three players from Russia, China, and Iran. We are the League and Cup champions of Kuwait and will try our best to make the best record here".
The Argentinean Fernando Borrero, head coach of Police Club of Qatar, said, "We are here in full measure. In the West Asian Club Championship, we finished third because we had some injuries and we did not play with our foreign players. We hired three players from Croatia, Estonia, and Turkey to help us".
Two-time Olympian Ben Hardy, head coach of Canberra Heat of Australia, said, "This club has been to the Asian Club Championship three times. We have one player from England who has been with us for a long time. He is a foreign player but is not actually foreign to us. He is well adapted to our style. We are healthy and in good status".
Khalid Ansari, head coach of Kam Air of Afghanistan, stated, "We are really happy that we could get the chance to take part in the first edition of this Asian Championship. We will try our best to make the best possible result".
Batbold Darinchuluun, head coach of Bayankhongor Crowned Geo VC of Mongolia, said, "This is the third time for our club in the Asian Club Championship even though our representative clubs make it three times on the whole. We will try our best to gain more experience and play with quality".
Somboon Nakpung, head coach of Diamond Food Fine Chef-Air Force, said, "Our club competed in the 2021 Asian Club Championship when we finished 7th and in 2023 that we are targeting to move up to the final four. I hope two of our Brazilian players can help us to get our goal".
A total of sixteen teams confirmed their participation in the championship and will kick off the preliminary phase in a round-robin system within four pools on Sunday.
QUICK LINKS
AVC Website: click www.asianvolleyball.net
AVC Facebook: click www.Facebook.com/AsianVolleyballConfederation
AVC Twitter: click: www.twitter.com/AsianVolleyball
AVC Instagram: click: https://www.instagram.com/avcvolley/?hl=en
AVC Youtube: click: Asian Volleyball Confederation
AVC WeChat: Asian Volleyball Confederation