Bangkok, Thailand, February 18, 2023 – The AVC Development and Marketing Committee held its annual meeting in a hybrid format on Saturday, highlighting the impact of AVC's development support provided to affiliated National Federations and listening to reports of relevant development activities in 2022.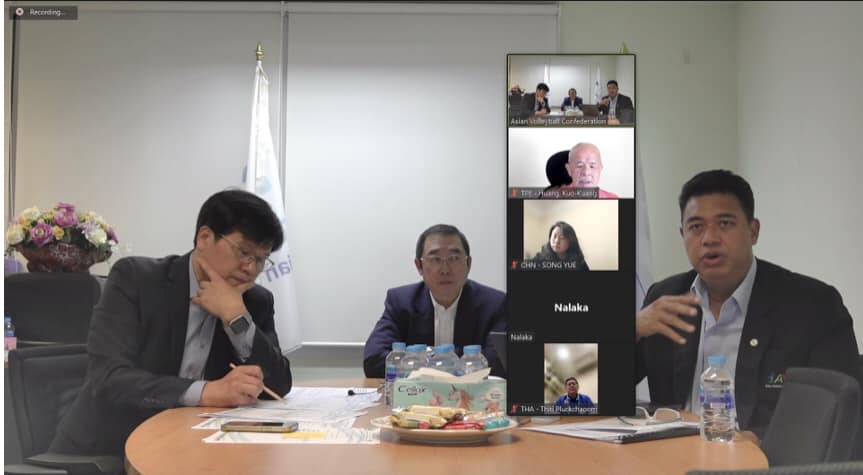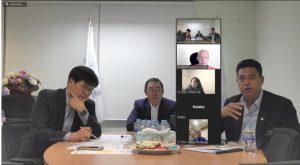 From left, Seong, Heyzer and Kiattipong
AVC DMC Chairman Mr Heyzer Harsono from Indonesia, Secretary Mr Seong Keehak from Korea, AVC Secretary General Mr Kiattipong Radchatagriengkai and AVC Development Coordinator Ms Mingkwan Pusiddusid joined the meeting from the AVC Headquarters in Bangkok, while other Members including Mr Huang Kuo-Kuang from Chinese Taipei, Mr Thiti Pluckcha-oom from Thailand, Ms Song Yue from China and Mr Arachchillage Shanthasiri Nalaka from Sri Lanka attended on Zoom.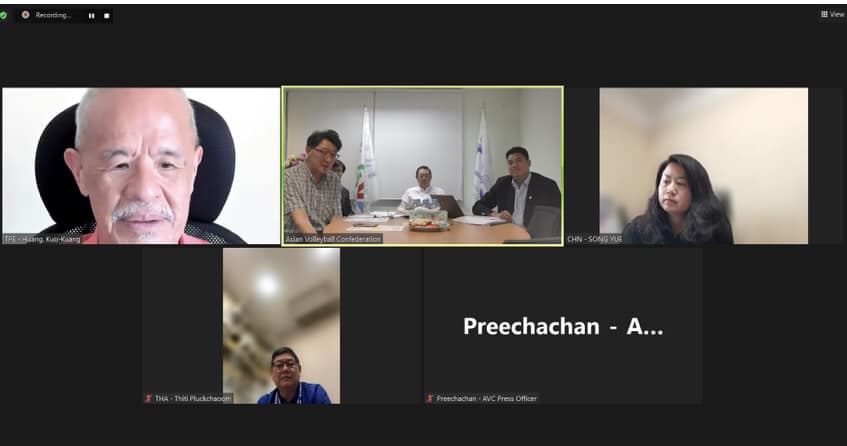 Prior to the meeting, Mr Kiattipong delivered a welcome speech to all participants.
"On behalf of AVC President Mrs Rita Subowo, I would like to thank all Members for your attendance and welcome all of you to this important meeting. We have already completed the Meetings of all five Committees and one Council. Therefore, this meeting will be the last Committee to hold its meeting," he was quoted as saying in his speech.
"Truly speaking, you all did a good job in the last few years in terms of dedication and hard work. This year, I also set my sights on all activities to run smoothly. Without doubts, your shared ideas, comments and experiential knowledge will be of great value to AVC and sustainable development of the sport we love.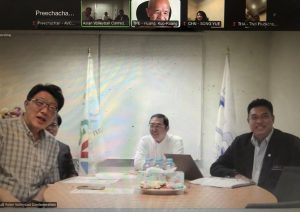 Dr Eom Han-Joo, AVC SEC Chairman, pays a short visit to say hi to all participants
"As you all know, we had hard time during the COVID-19 pandemic in the last few years, making AVC unable to run activities easily. Last year, we also organised activities and competitions difficultly, with some National Federations withdrawing as hosts and others unable to join after months of strict restrictions due to COVID-19 pandemic. Fortunately, despite the pandemic, we could run all activities smoothly, not only in terms of courses and seminars, but also volleyball and beach volleyball competitions. There are four FIVB Development Centers in Asia – Thailand, India, Bahrain and Indonesia and we try to make use of all facilities provided and performances as a means to promote volleyball development in all five zones of Asia," he continued.
"We organised several events, held refereeing, coaches and E-Scoresheet courses and AVC had supported all activities for our family, 65 National Federations. This year, there are 8 AVC Championships to be held for seniors and underage as well as beach volleyball events including Asian Tour. The Development & Marketing Committee has been working closely with Sports Events Council, Referees and Coaches Committees in conducting courses and AVC will throw its full support to make them happen for development of volleyball in Asia."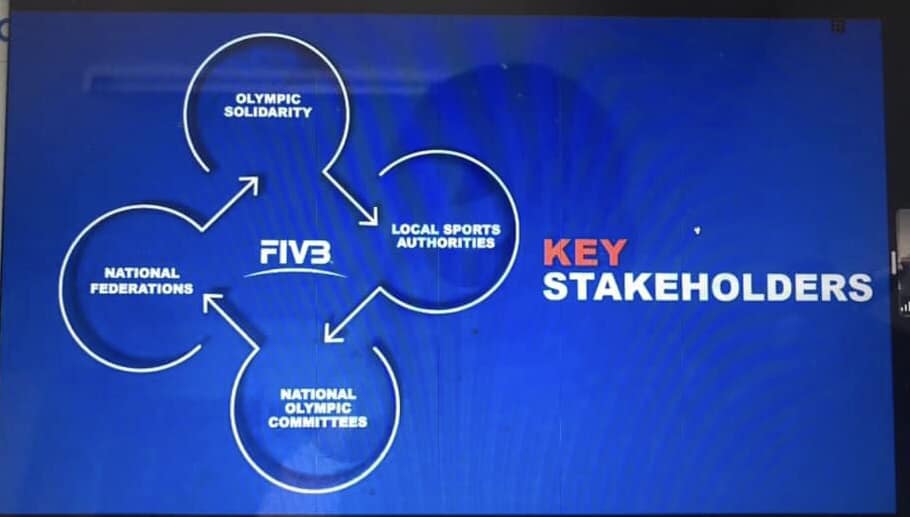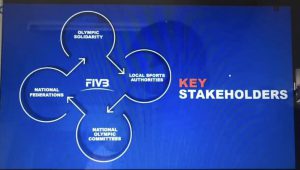 Also speaking ahead of the meeting, Committee Chairman Mr Heyzer greeted all Members.
"I would like to say that I'm very pleased to welcome all of you to our meeting. In the last few years, the COVID-19 pandemic had brought difficulty to all of us. Now, it's a great time to get a new journey of AVC. I appreciate the kind support of AVC President Mrs Rita Subowo and in return, we will try our best to support all National Federations under the suggestion of the AVC President. To get a new journey of AVC, we need to work closely together to keep all National Federations in each zone updated on further information and development courses. For the future activity to promote volleyball in our Confederation, we badly need your cooperation and affiliation in Asia," Mr Heyzer said.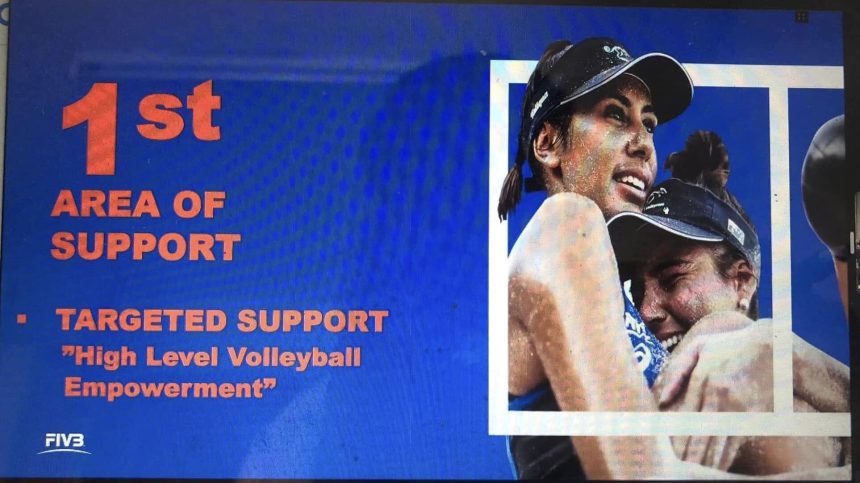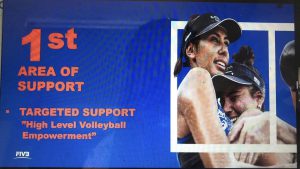 After that, the meeting listened to the report of the AVC Development Activities in 2022. It was informed that 4 AVC Courses were held last year consisting of the AVC International Refereeing Candidate Course in Qatar, AVC Beach Volleyball International Referee Candidate Course in Thailand, AVC E-Scoresheet & VIS Course in Kyrgyzstan and AVC International Referee Refresher Course in Thailand, while a total of 22 FIVB Coaches Courses took place in Asia in the same year including FIVB Coaches Course Level 2 volleyball (online) in Pakistan, FIVB Coaches Course Level 2 volleyball (practical) in Iran and FIVB Coaches Course Level 2 volleyball (practical) in Australia.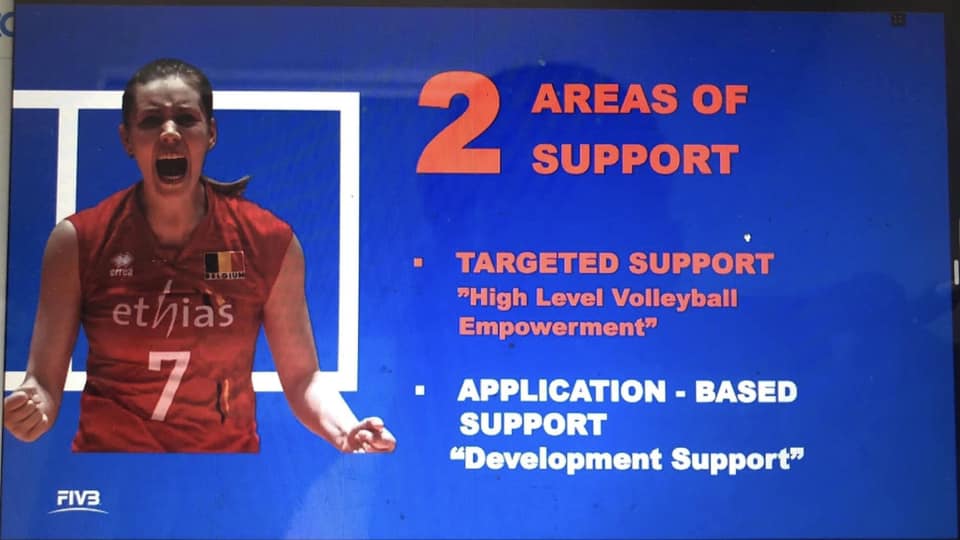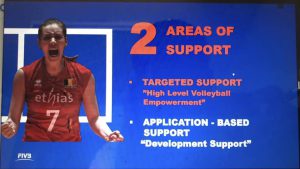 The Euro-Asia Coaches Cooperation Project, a collaboration project between CEV and AVC, was also organised in Thailand in 2022 which ended on a high note. Mr Kiattipong later briefly talked about the project, citing that it was very successful in terms of organisation amidst the pandemic. Following the significant success, he said, CEV needs to continue with this project.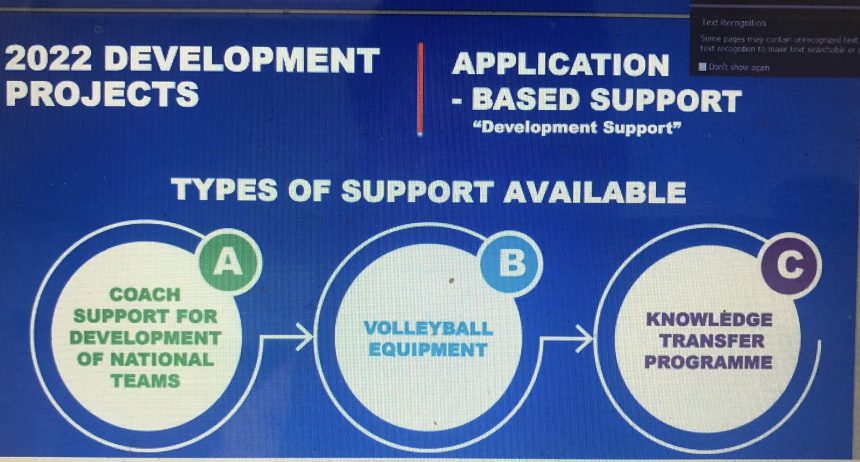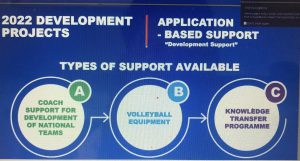 Afterwards, Mr Seong informed that in 2023, the Committee has already received the requests for hosting courses from the following zones.
Eastern Zone, Chinese Taipei proposed to hold the Asian Volleyball Refereeing Candidate Course between March 6 and 12, while Mongolia needs the AVC Coaches Course to be held during March and July.
Central Zone, Sri Lanka proposed to organise the Asian Volleyball Refereeing Candidate Course in May, with Kyrgyzstan requesting for the Asian Beach Volleyball Refereeing Candidate Course in August.
Western Zone, Iraq proposed to host the Asian Volleyball Refereeing Candidate Course in May.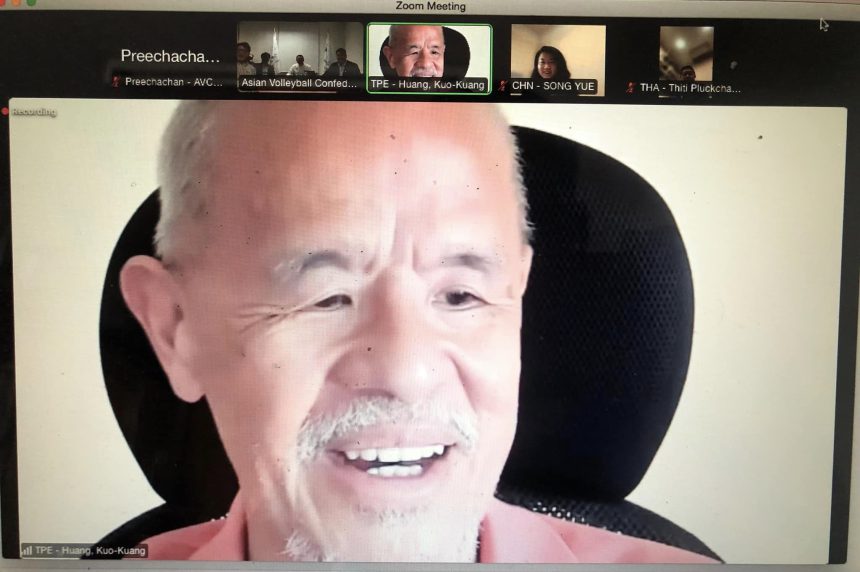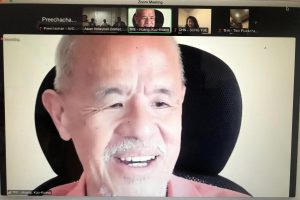 Mr Huang
However, Mr Seong said that these courses have been noted by AVC Referees Committee and AVC Coaches Committee, but need to be proposed to AVC Board of Administration for further consideration and approval. If getting the green light, the host country will have to cover the expenses on local transportation, full board and lodging for Instructor.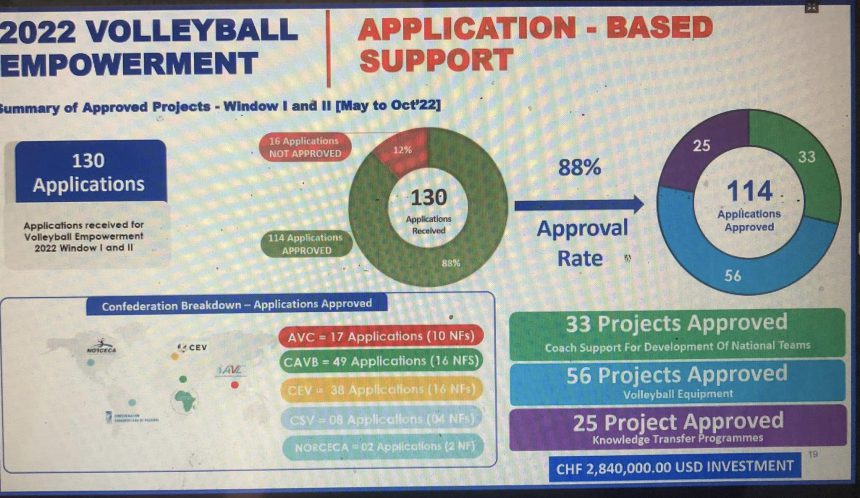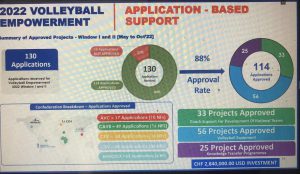 The 2022 FIVB Volleyball Empowerment was also raised for consideration and further discussion. Mr Seong said in 2022, AVC had their 17 applications from 10 affiliated National Federations approved. The approved projects comprised 7 from Coach Support for Development of National Teams, 5 from Volleyball Equipment (volleyball floors, balls, nets and net system) and 5 from Knowledge Transfer Programme.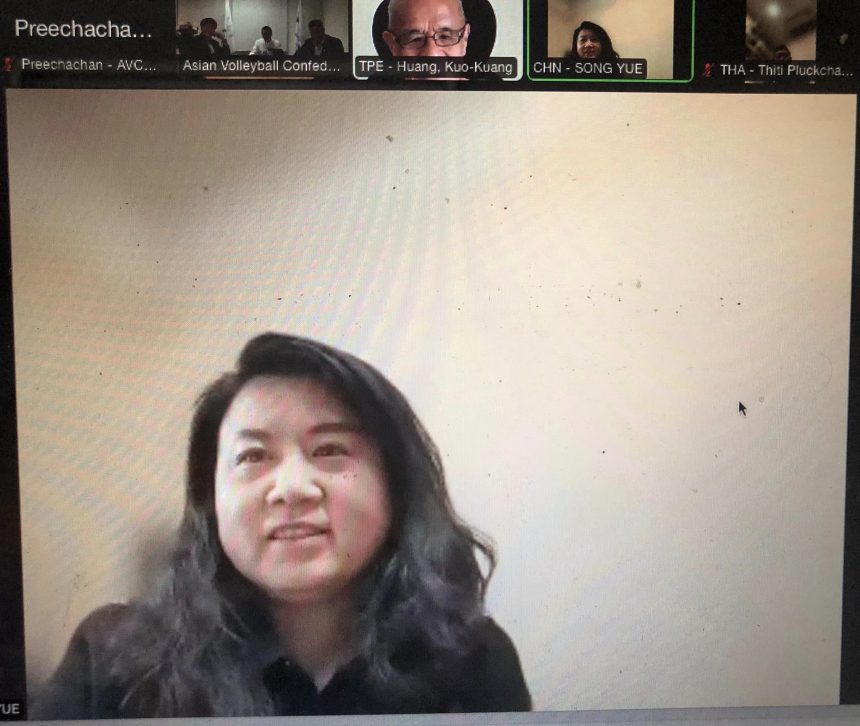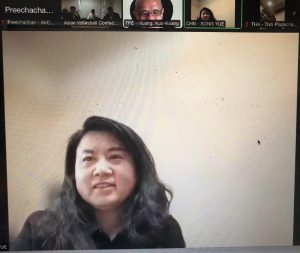 Ms Song
Ms Song later kept the meeting updated about the COVID-19 situation in China, citing that the Chinese travel has already returned and her country is open for business again after Zero-COVID. She has invited all participants to China, especially for the Asian Games and the Asian Women's U16 Championship later this year.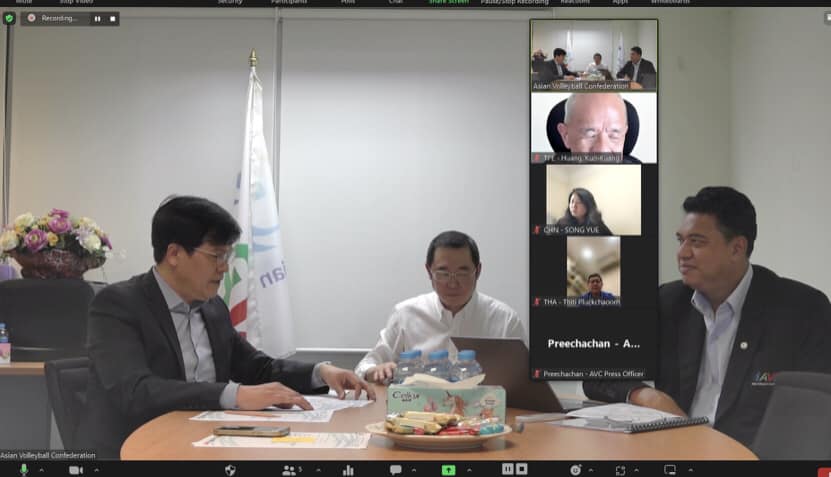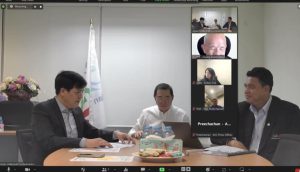 Furthermore, she suggested that there be two teams, not only the winning team, qualified from the AVC Challenger to next compete in the FIVB Challenger Cup. This will help Asia to have more teams to sharpen their skills and develop their standards when they play much stronger sides at the FIVB Challenger Cup, which serves as the only qualification tournament for the VNL the following year.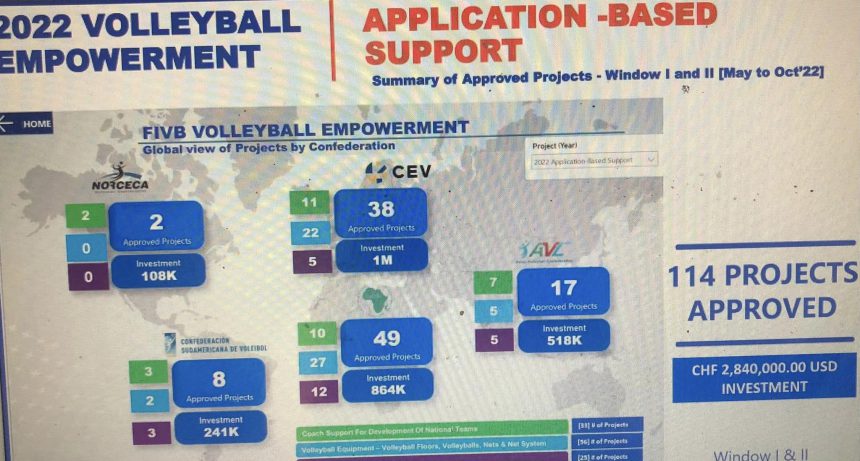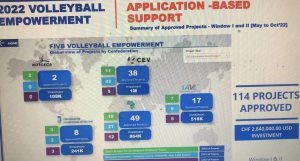 However, Mr Kiattipong explained that only the winning team from the AVC Challenger will represent Asia in the FIVB Challenger Cup because many core teams from Asia including China, Japan, Korea and Thailand in the women's event have already secured their places in the VNL.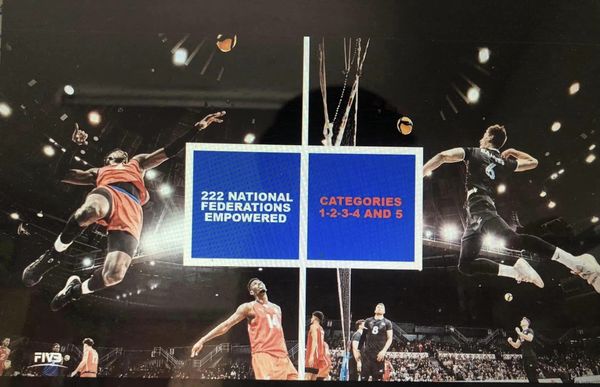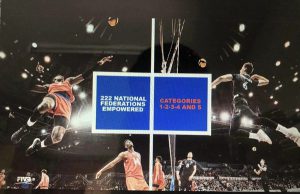 Heyzer closed the meeting, asking all Members to continue their hard work and work closely together to help develop volleyball in Asia.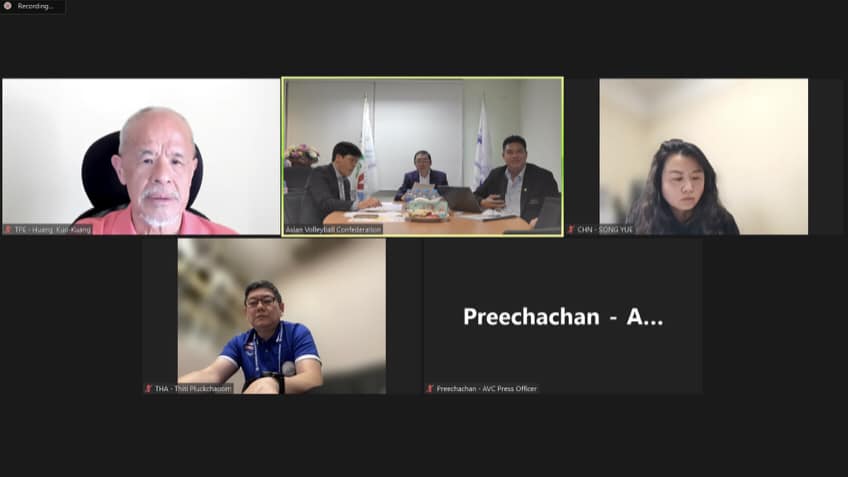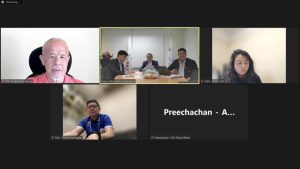 QUICK LINKS
AVC Website: click www.asianvolleyball.net
AVC Facebook: click www.Facebook.com/AsianVolleyballConfederation
AVC Twitter: click: www.twitter.com/AsianVolleyball
AVC Instagram: click: https://www.instagram.com/avcvolley/?hl=en
AVC Youtube: click: Asian Volleyball Confederation
AVC WeChat: Asian Volleyball Confederation