Koizumi and Tanaka also win first FIVB event in Phuket
During the final week of the 2005 season, Eiko Koizumi and Shinako Tanaka became the first women's or men's team from Japan to win a gold medal at an FIVB-sanctioned beach volleyball event on December 30.
With Phuket hosting its first of eight FIVB beach volleyball events, the second-seeded Koizumi and Tanaka posted a 2-0 (21-16, 21-17) gold medal win in 39 minutes over fourth-seeded Kamoltip Kulna and Jarunee Sannok of Thailand.
The Phuket Challenger podium placement was the only one for the Koizumi/Tanaka partnership in the 57 FIVB appearances for the Japanese pair. They finished the 2005 season as the 33rd-ranked team on the World Tour after competing in 16 events with a 23-25 match mark and two ninth-place finishes.
In 2006, Koizumi and Tanaka were Japan's top team on the FIVB World Tour as the 35th-ranked pair also placed second at the 2006 Asian Games in Qatar where they dropped the three-set gold medal match to China's Xue Chen and Zhang Xi on December 11 in Doha.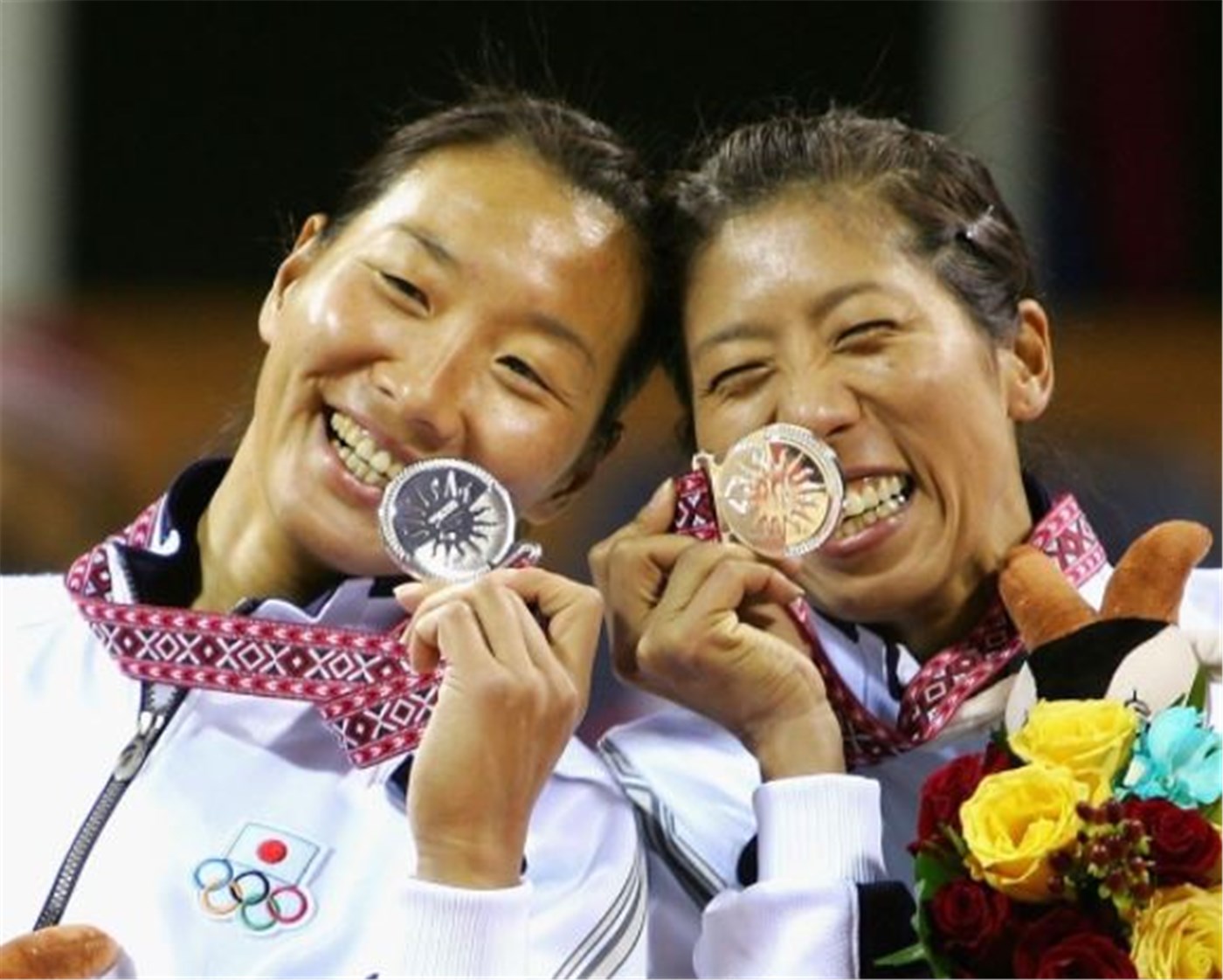 Shinako Tanaka (left) and Eiko Koizumi of Japan post with their silver medals at the 2006 Asian Games in Doha, Qatar
After Koizumi and Tanaka's gold medal win, Japan went nearly 13 years before topping another FIVB podium when Ayumi Kusano and Takemi Nishibori defeated Maria Carro and Paula Soria from Spain 2-1 (21-14, 21-18) in 36 minutes to win a World Tour title on May 6 in Manila, Philippines.
To reach the finals, Carro and Soria posted a 2-0 (21-13, 21-16) semifinal win in 33 minutes over Tanaka and Sakurako Fujii. Six days later in Vietnam, Suzuka Hashimoto and Sayaka Mizoe captured Japan's third FIVB gold medal as the country swept all three podium spots.
Five Olympians celebrate birthdays this week led by Brazilian Shelda Bede, who captured two FIVB Beach Volleyball World Championship gold medals (1999 and 2001) along with two Olympic silver medals (2000 and 2004) with Adriana Behar.
Brazil's Shelda Bede (left) with special recognition awards following her last FIVB World Tour match in 2009 with Ana Paula Connelly in Barcelona, Spain
Shelda, who turns 48 on Friday (January 1) also teamed with Adriana to capture 31 World Tour titles in 120 FIVB appearances together to rank third all-time behind compatriots Juliana Felisberta/Larissa Franca (45) and Misty May-Treanor/Kerri Walsh Jennings (40). Shelda and Adriana are first all-time in both World Tour podium placements (85) and final four finishes (96).
Two-time Olympian Juan Rossell turns 51 Monday as he teamed with Francisco Alvarez to win Cuba's first FIVB World Tour gold medal by defeating Americans Eric Fonoimoana and Mike Whitmarsh in a 1995 finale in Puerto Rico. Rossell and Alvarez placed seventh at the Atlanta 1996 Summer Games and 17th at Athens 2004.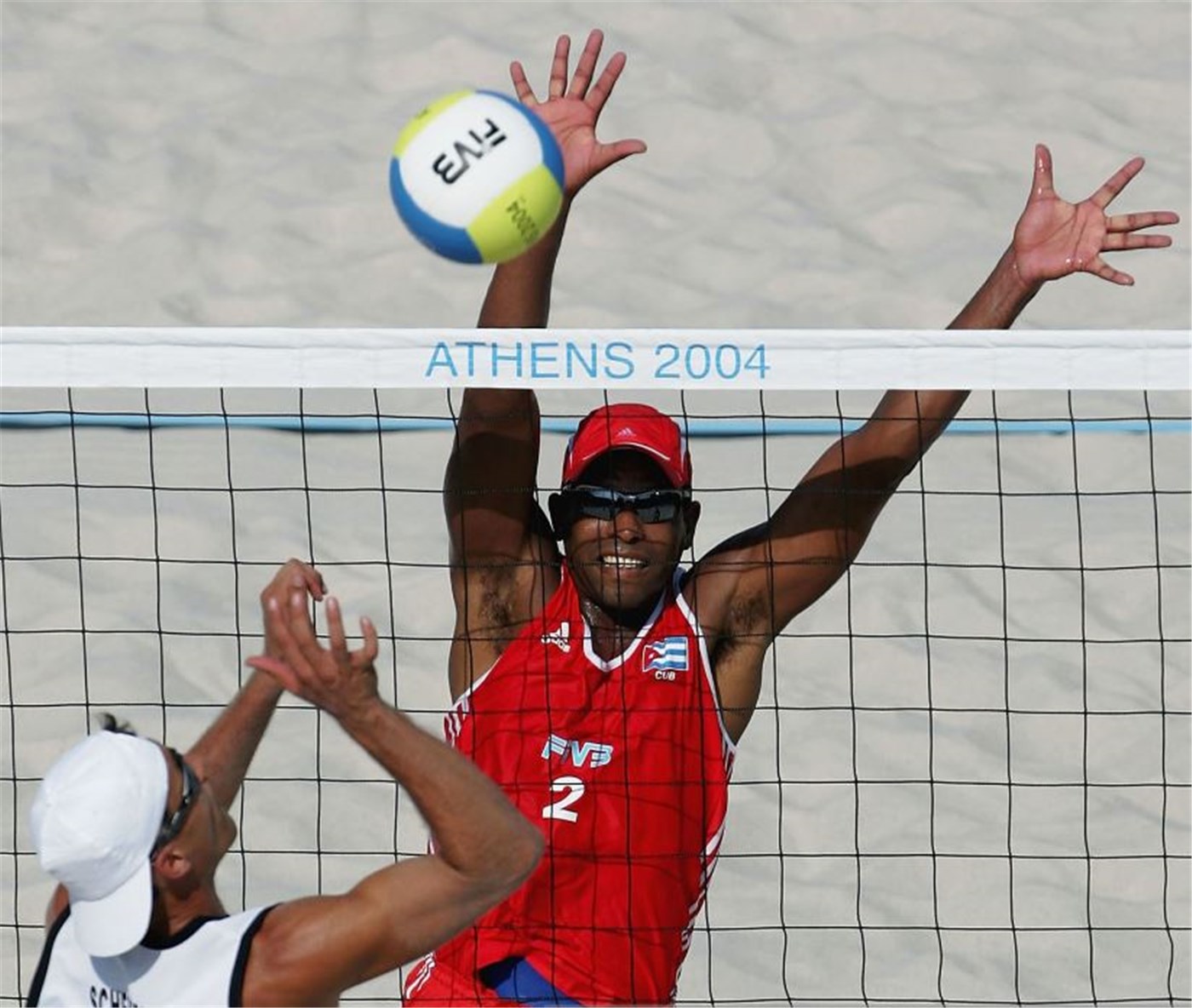 Juan Rossell (right) of Cuba blocking against Andres Scheuerpflug of Germany in a three-set Athens 2004 Olympic pool play match
Other Olympians celebrating birthdays this week are German Gudi Staub (turning 52 on New Year's Eve), and Australian Annette Huygens Tholen (55) and Norwegian Iver Horrem (44).  Staub and Huygens Tholen placed ninth and 19th at the Sydney Summer Games with Ulrike Schmidt and Sarah Straton, respectively.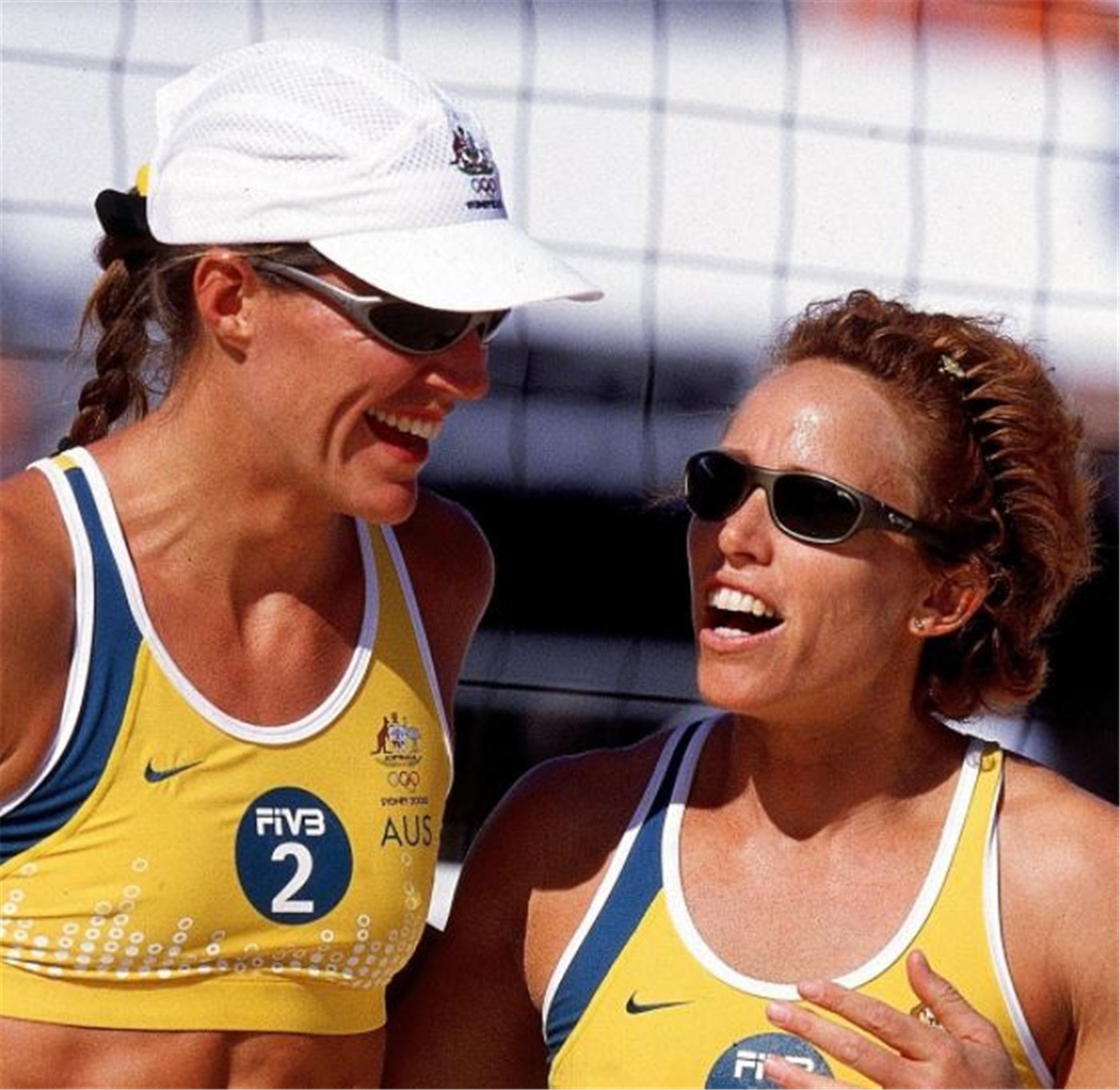 Sarah Straton (left) and Annette Huygens Tholen of Australia at the Sydney 2000 Olympic Games
Horrem, who played 19 seasons on the World Tour and ranks seventh all-time in FIVB events played (183), finished 19th at the Athens 2004 Olympics with Bjorn Maaseide as the pair dropped their opening pool play match in 62 minutes to eventual gold medal winners Emanuel Rego and Ricardo Santos of Brazil in three sets.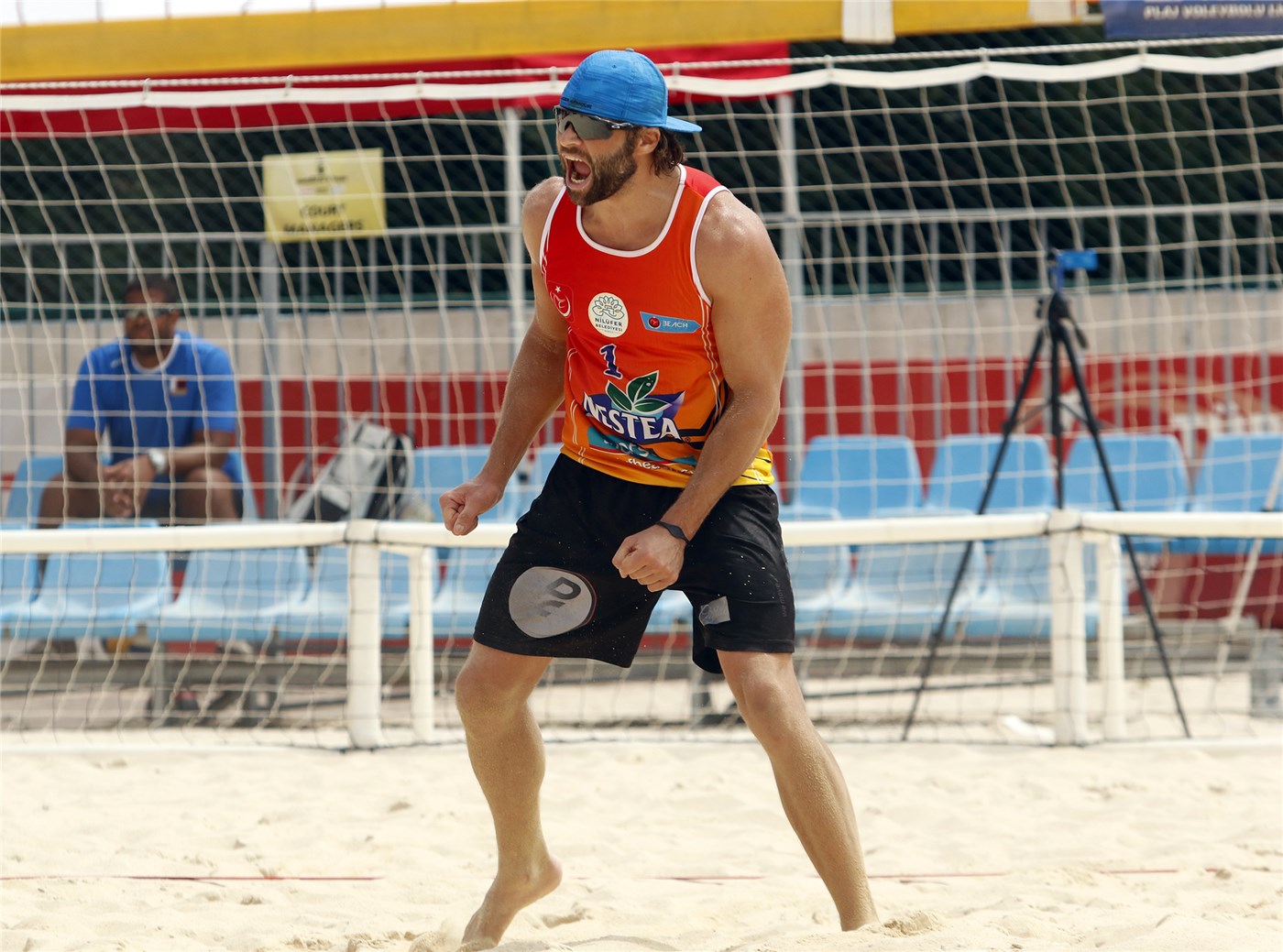 Norway's Iver Horrem competing in his next to last World Tour event in 2006 at Antalya, Turkey
Related links of AVC
AVC Website: click www.asianvolleyball.net
AVC Facebook: click www.Facebook.com/AsianVolleyballConfederation
AVC Twitter: click: https://twitter.com/avcvolley
AVC Instagram: click: https://www.instagram.com/avcvolley/?hl=en
AVC Youtube: click: Asian Volleyball Confederation
AVC WeChat: Asian Volleyball Confederation