Uzbekistan tasted first win in their most important match to bag bronze.
Cholpon-Ata, Kyrgyzstan, September 3, 2022 – Hosts Kyrgyzstan not only avenged their pool stage loss to Saudi Arabia, but also underlined their supremacy over the 3rd AVC Men's Challenge Cup at the Sports and Recreation Complex Gazprom after making fantastic comeback to beat the strong opponents in epic tiebreaker in the Saturday's much-anticipated showdown.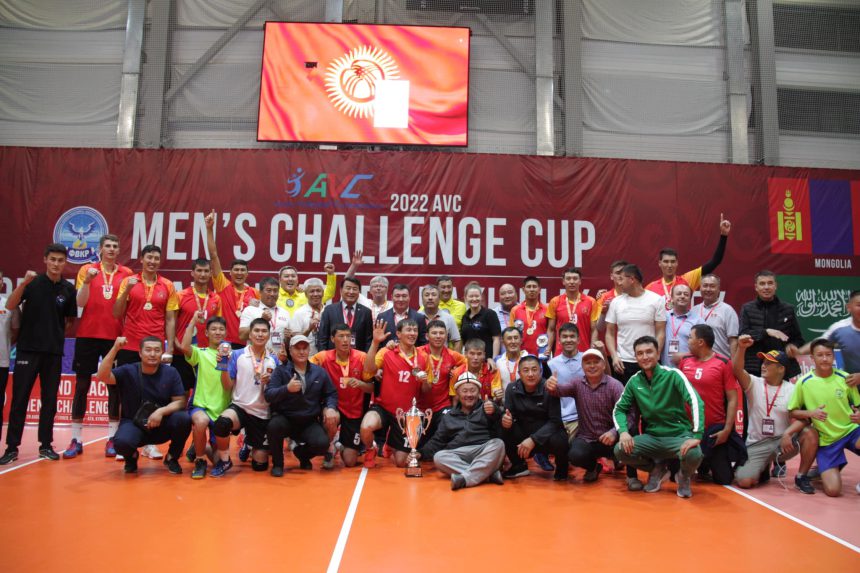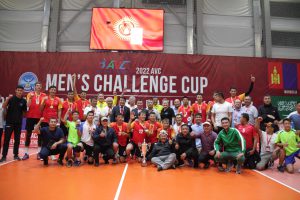 Current world No.104 Kyrgyzstan earlier succumbed to 1-3 defeat to Saudi Arabia in their last preliminary match earlier, which eventually allowed the tough rivals a clean sweep in the pool plays. The Saudi Arabians stormed into the final with remarkable unbeaten record with a dramatic 3-1 win against Uzbekistan in the Friday's semifinals.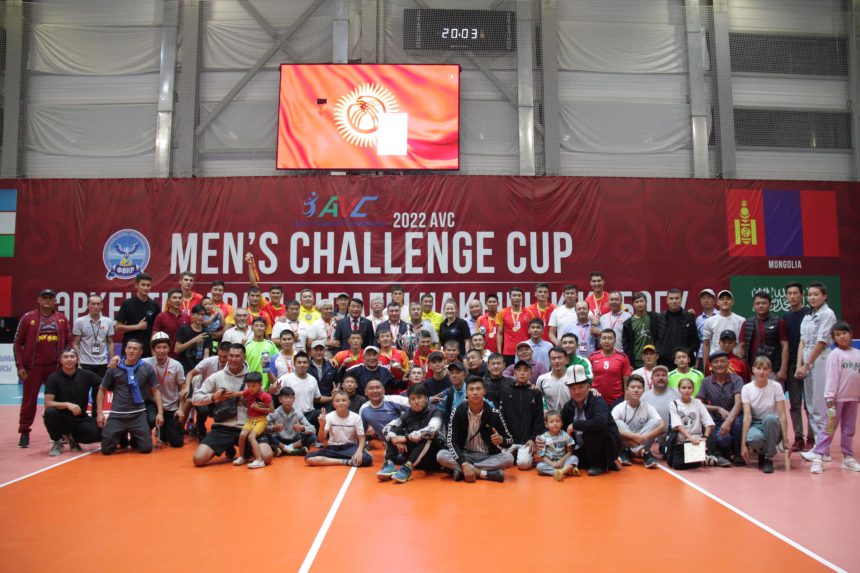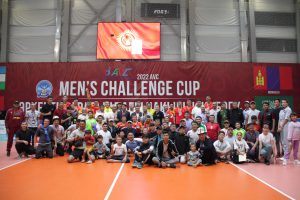 Kyrgyzstan also hogged the limelight in this six-day tournament as they suffered only one loss at the hands of Saudi Arabia en route to their final clash, seeking their revenge match against the old foes on Saturday. The hosts' sweet dreams of a revenge became reality when they bounced back from the first set down to beat Saudi Arabia in hard-fought five-set thriller 29-31, 20-25, 25-23, 25-22, 15-11.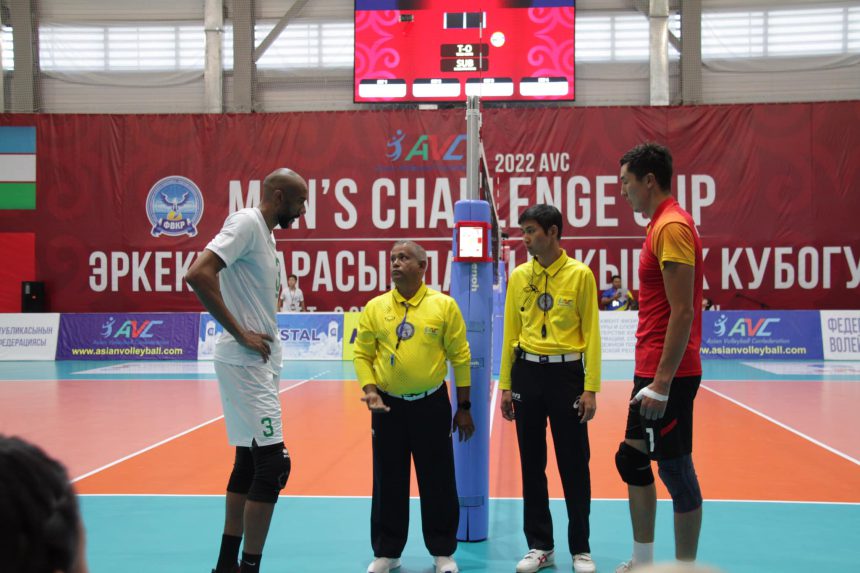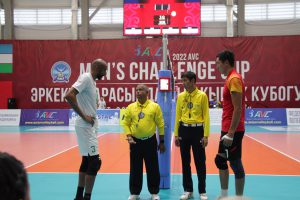 Saudi Arabia lived up to all expectations as the world No.76 and 12th place at the last year's Japan-hosted Asian Senior Men's Championship in Chiba and Funabashi made a solid start to clinch the first two sets 31-29, 25-20, but hosts Kyrgyzstan regained their composure, refusing to surrender easily. They fought well in all elements to bag the close third set 25-23.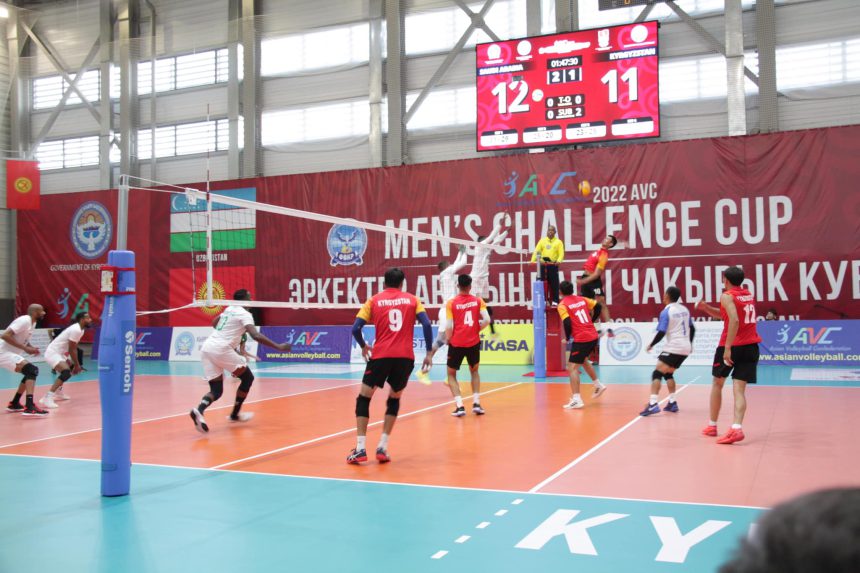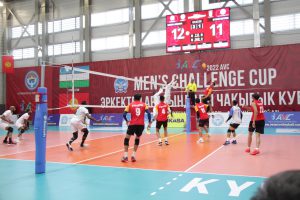 In the fourth set, Saudi Arabia gained the upper hand initially to surge into a narrow lead with a one-point clear at 12-11 and a moment later stretched it to 18-15. However, no matter how many things went wrong, the host side were just never-say-die and they bounced back mightily.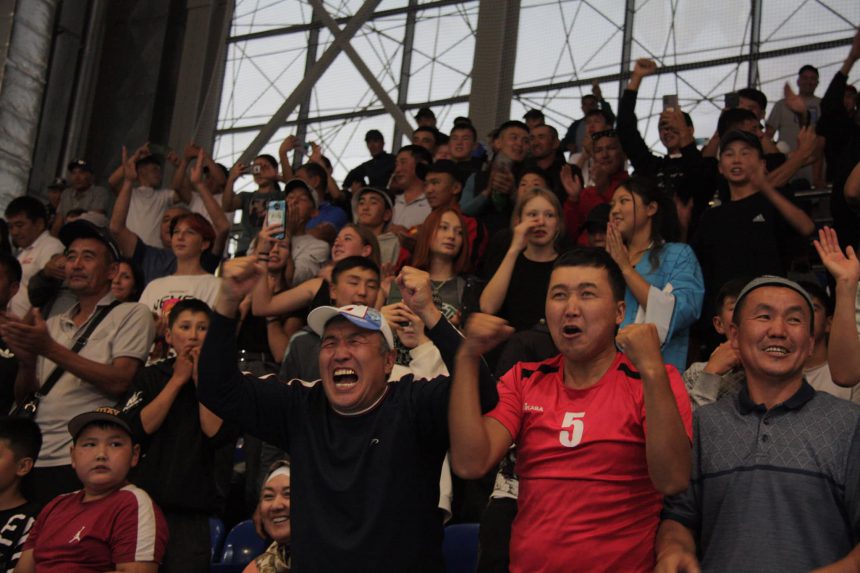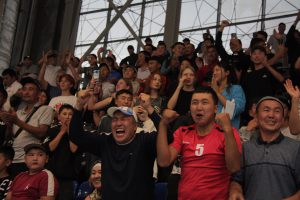 Zhunusov Omurbek and Kanybek Uulu Onolbek were the driving forces for Kyrgyzstan and they punctured the Saudi Arabian defence with their spectacular attacks to help the host side catch up with the visitors at 18-18 and again 20-20.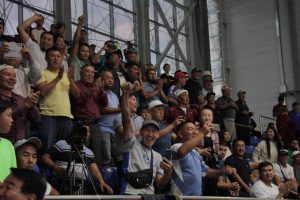 After that, both sides traded attacks but Kyrgyzstan performed better. They attacked aggressively to widen the margin to 24-22 and held firm to win the crucial point for the eventual 25-22 win in the set, forcing the tiebreaker to determine the eventual winners.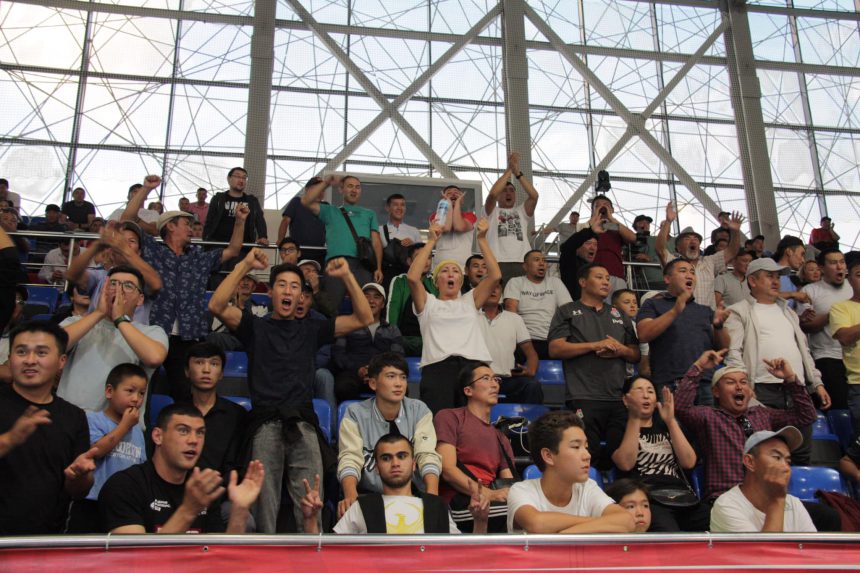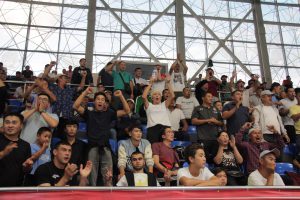 The deciding set became the most competitive so far as Saudi Arabia and Kyrgyzstan gave it all what they had to win the set. Points continued to go back and forth from the beginning of the decider, but Kyrgyzstan showed tremendous courage and defensive resilience to capture the lead for good 11-9 and advanced 14-9, needing one more point to win the set and match.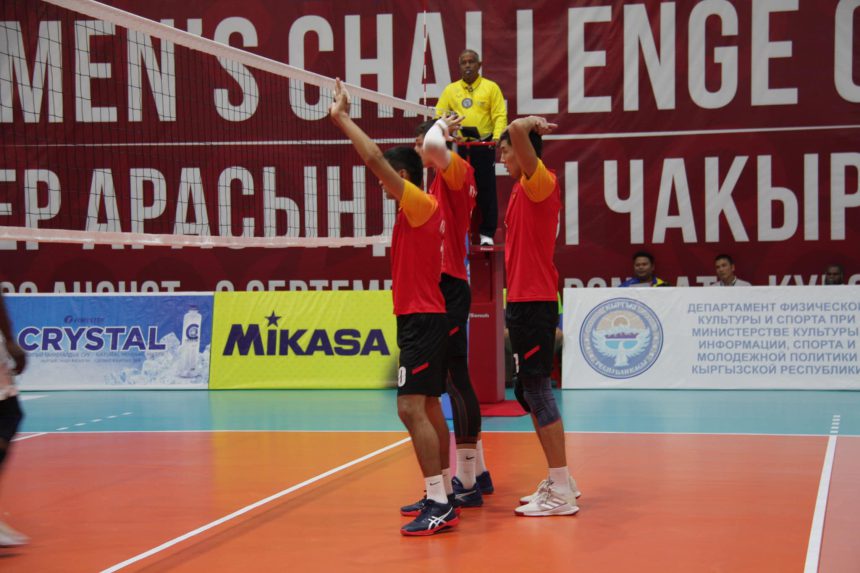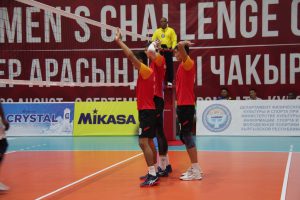 Still, Saudi Arabia saved two match points to reduce the gap 11-14, but shortly after that, their attempts at a comeback were denied when the host side won the last point to finally put the icing on the victory cake, sending Kyrgyzstan players and team staff into a frenzy of celebrations.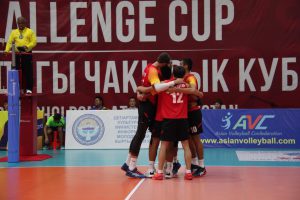 Kyrgyzstan captured the title following their comeback 3-2 win against Saudi Arabia for a sweet revenge for their 1-3 loss in the pool plays.
Zhunusov Omurbek chipped in with 21 points from 20 attacks and one block for Kyrgyzstan, while Kanybek Uulu Onolbek and Medetbek Uulu Nurislam added 14 and 11 points respectively.
Ahmed Albakheet scored a match-high 23 points from 18 attacks, 4 blocks and one ace serve for Saudi Arabia, while Omar Alnajrani and Ibrahim Majrashi contributed 21 and 15 points respectively on the team's losing effort.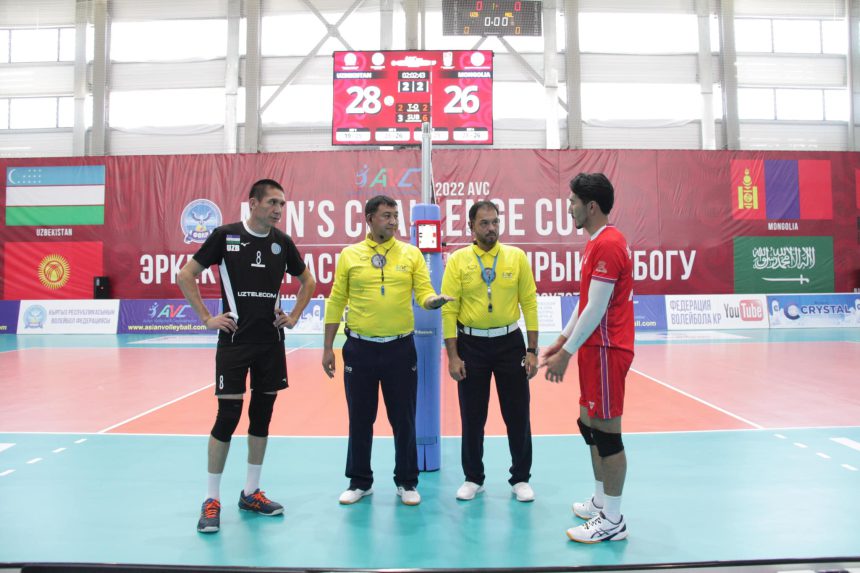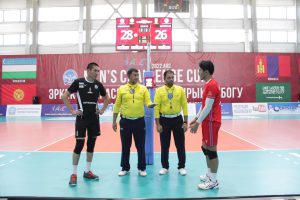 Earlier, the third-place playoff between world No.86 Uzbekistan and Mongolia, current world No.142, saw the former save the best for last to taste their first and last win in the tournament. The Uzbek side had yet won a match with their first loss 2-3 to Saudi Arabia on August 29 and their 1-3 loss in the semi-finals against the same opponents.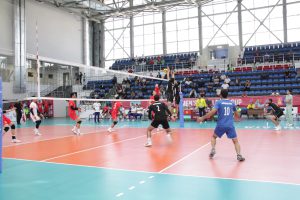 In the bronze-medal match on Saturday, Uzbekistan went down 19-25 to Mongolia in the first set, but came back stronger to narrowly beat the rivals 28-26 in the second set, thanks to powerful attacks from Alisher Askarov and Bunyod Egamkulov.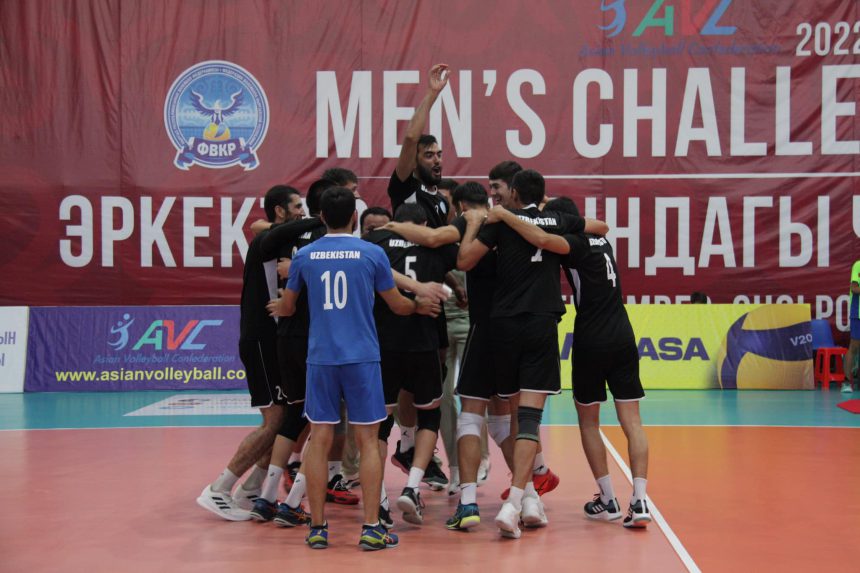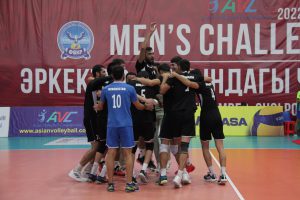 Uzbekistan dropped their rhythm and suffered the third loss 20-25, but rallied back to take the hard-fought fourth set 28-26 and level at 2-2.
The deciding set was dominated by Uzbekistan as they led from start to finish to capture the decider 15-10, match and the bronze medal.
Alisher Askarov, who powered the team to upset 3-2 win against Mongolia, scored a match-high 23 points from 20 attacks and 3 blocks for Uzbekistan. Team-mates Bunyod Egamkulov and Azizbek Kuchkorov delivered16 and 14 points respectively.
Tamiraa Khangai, Battur Batsuuri and Osor Choijilsuren were the Mongolia's mainstays to register 18, 16 and 15 points respectively.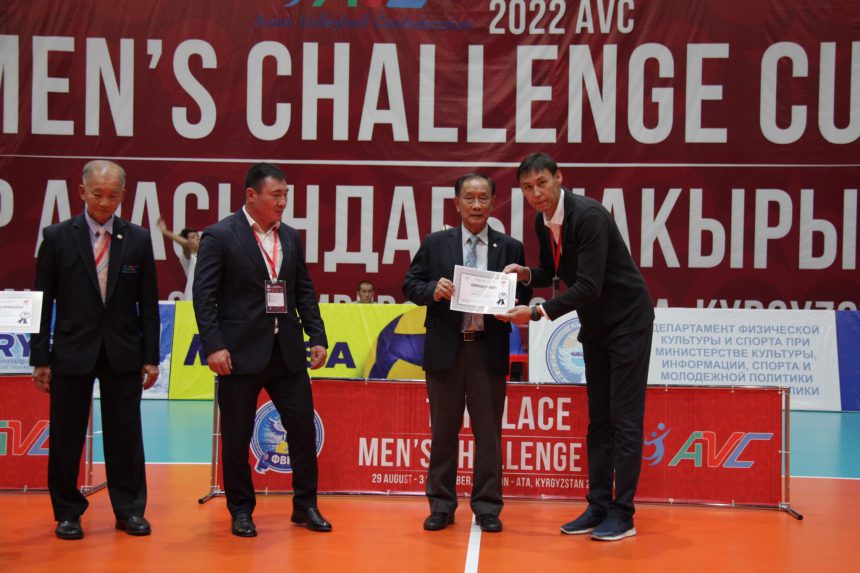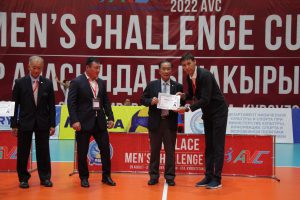 Mr Urmat Takirov, Deputy Head of "Jashtyk" Mass Sport Department of Ministry of Sports in Kyrgyzstan, and Technical Delegate Mr Shanrit Wongprasert, himself AVC Executive Director, jointly presided over the awards presentation and closing ceremony.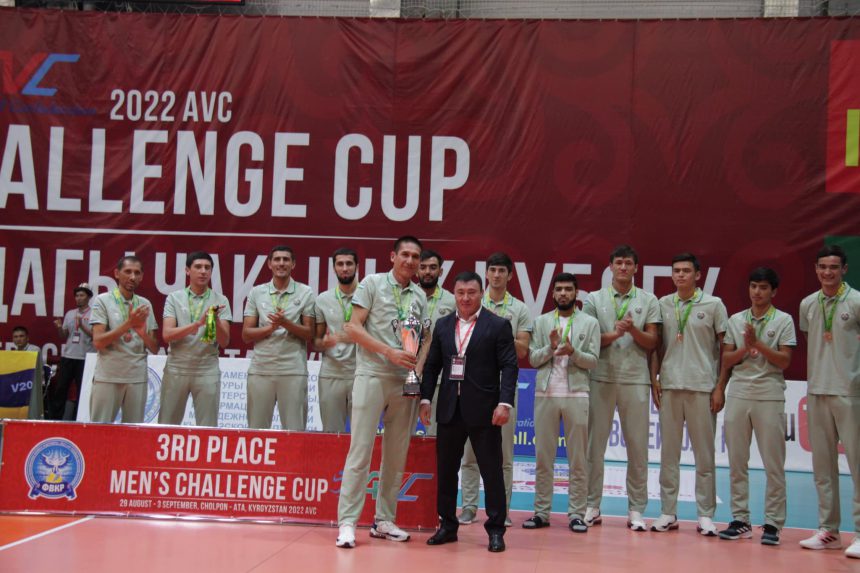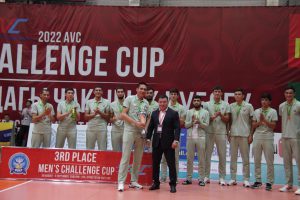 Third place: Uzbekistan
Also in attendance were Mr Kylych Sarbaghyshev, Secretary General of Central Asian Volleyball Association and Volleyball Federation of Kyrgyzstan Volleyball Federation, and Referee Delegate Mr Songsak Chareonpong, himself AVC Referees Committee Chairman.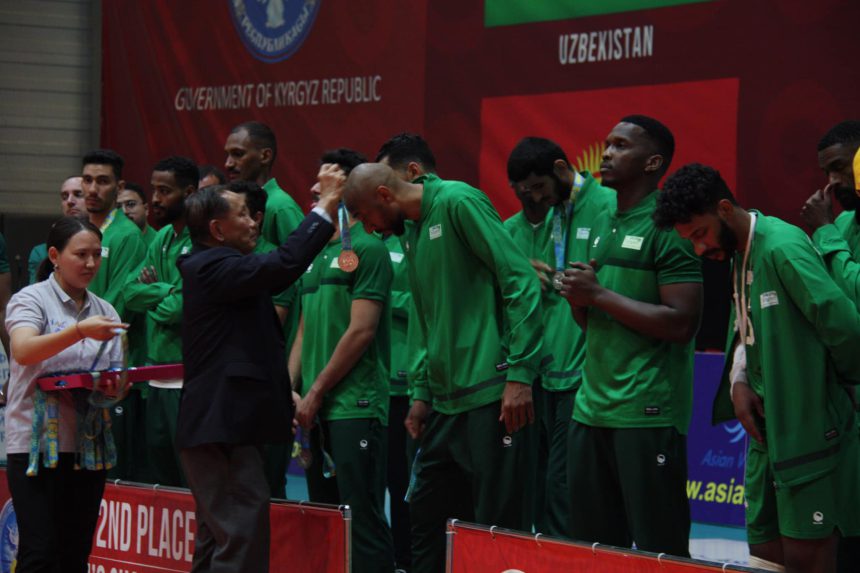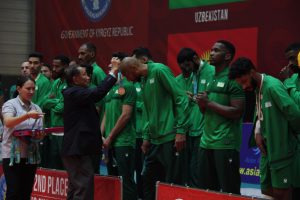 Second place: Saudi Arabia
Newly-crowned champions Kyrgyzstan landed the AVC Men's Challenge Cup Trophy, while second-place Saudi Arabia and third place Uzbekistan received trophies and medals.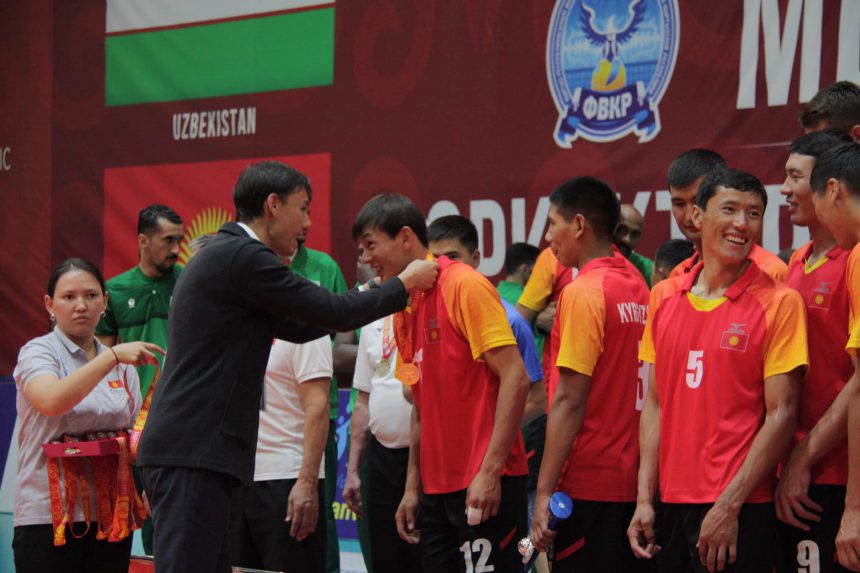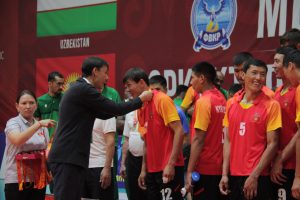 Champions: Kyrgyzstan
Among eight individual awards, Kyrgyzstan took 4 including Best Setter, Best Libero and Most Valuable Player, Saudi Arabia claimed 3 and Uzbekistan one.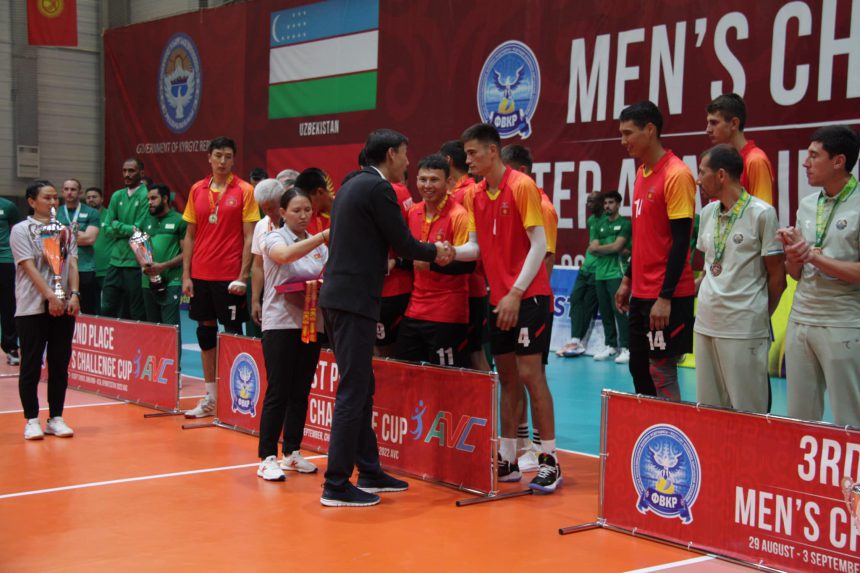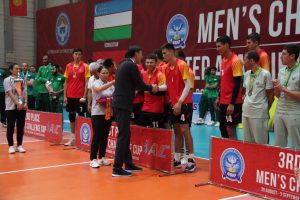 Kyrgyzstan, Saudi Arabia and Uzbekistan finish top three
MATCH RESULTS & TEAM STANDING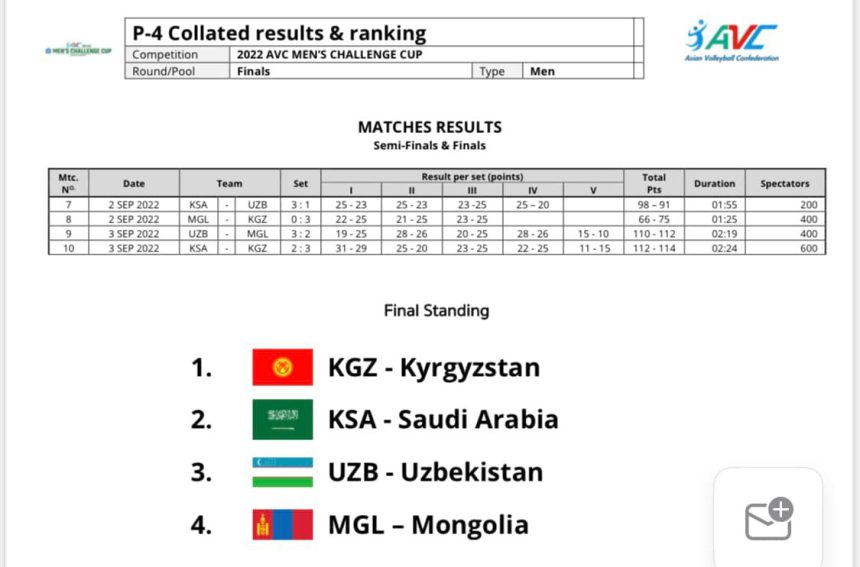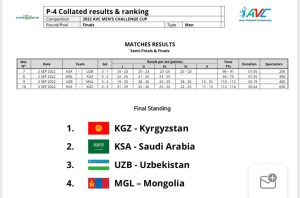 INDIVIDUAL AWARDS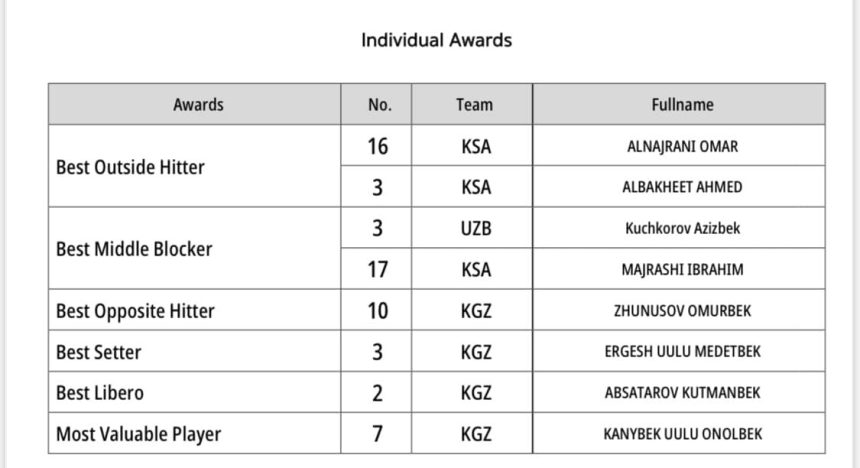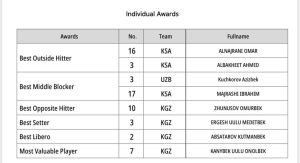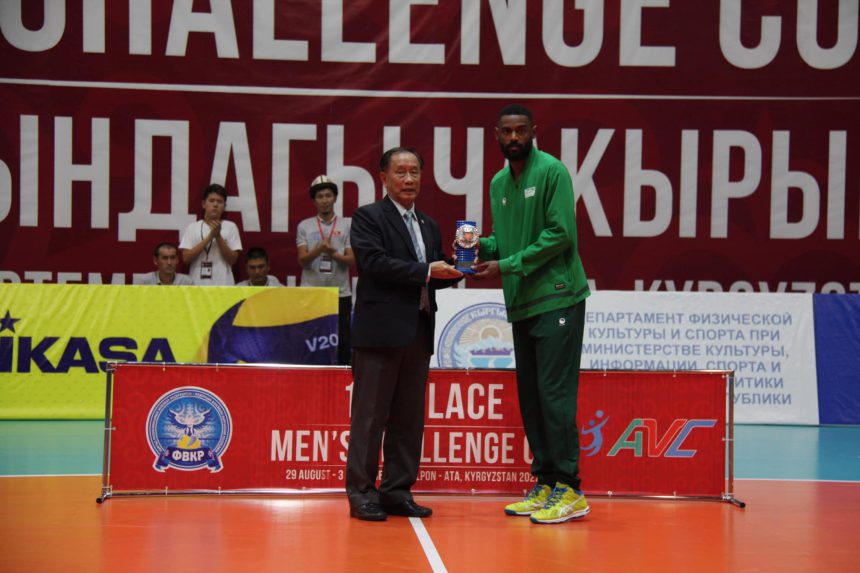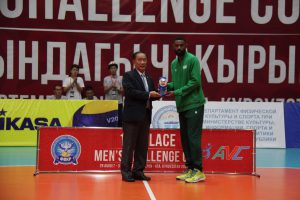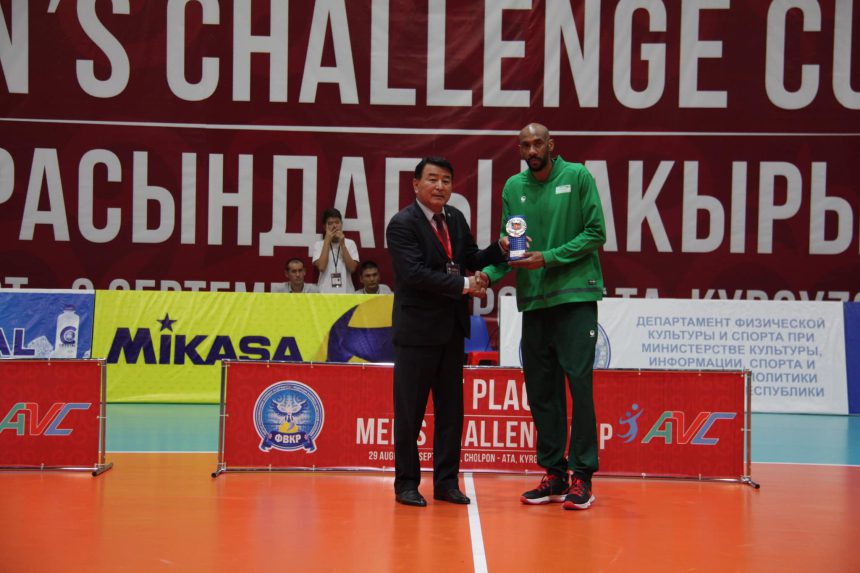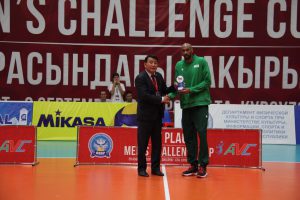 BEST OUTSIDE HITTERS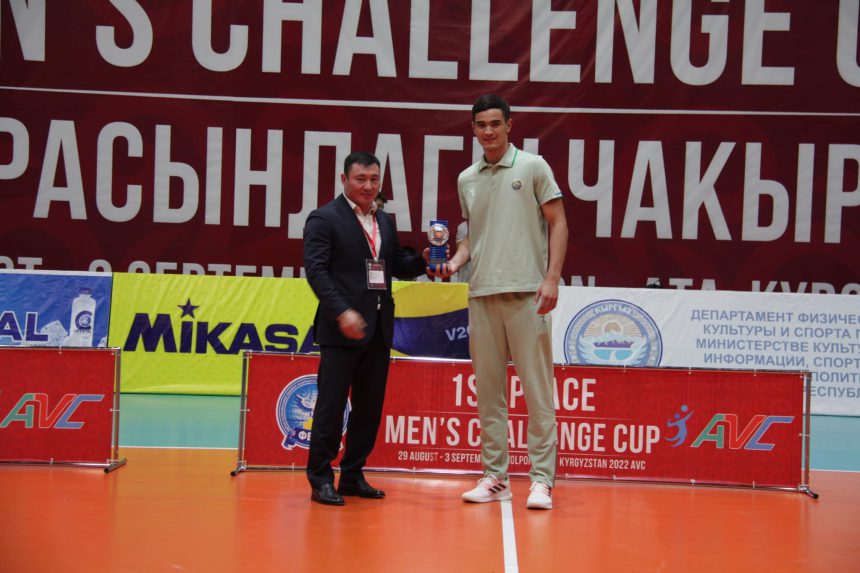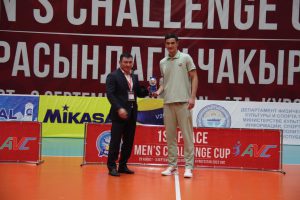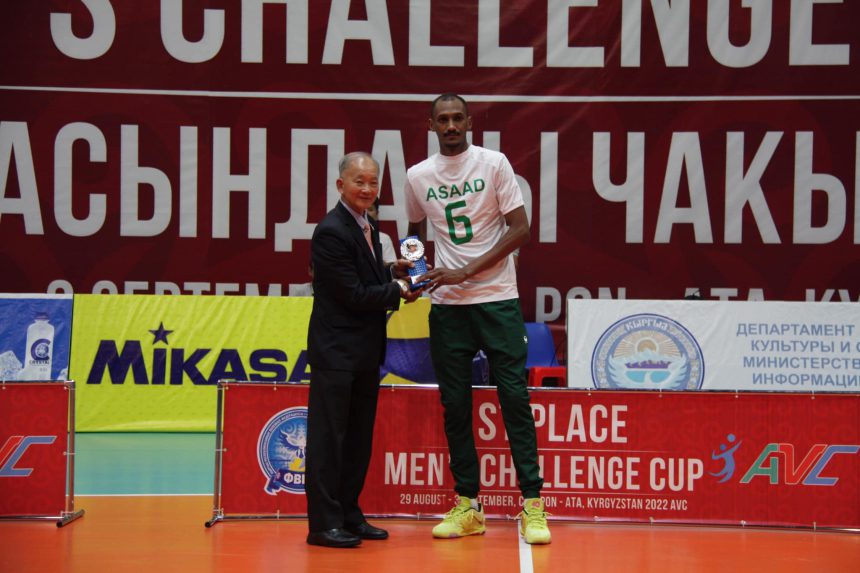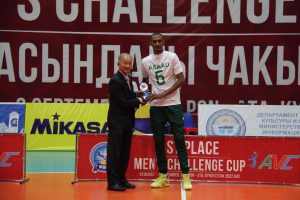 BEST MIDDLE BLOCKERS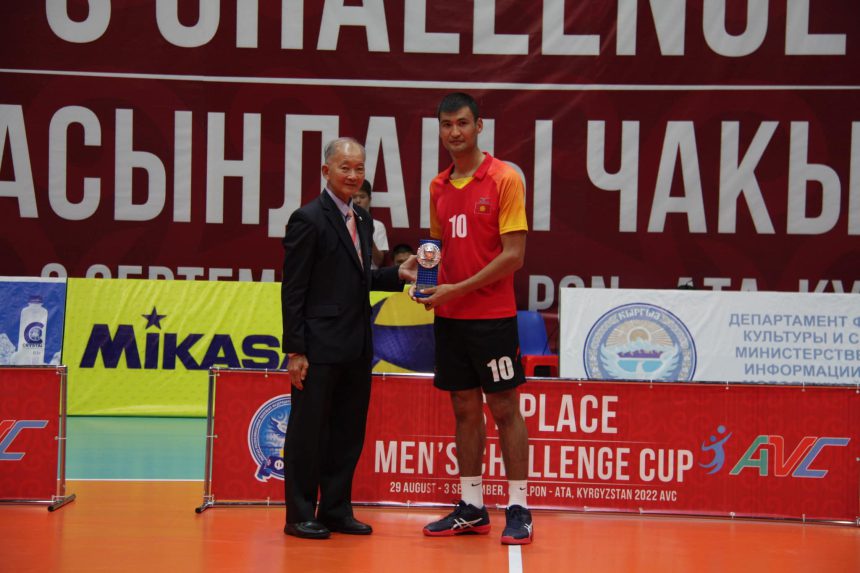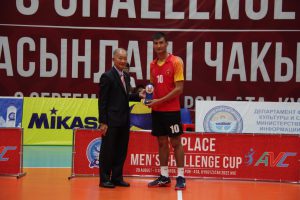 BEST OPPOSITE HITTER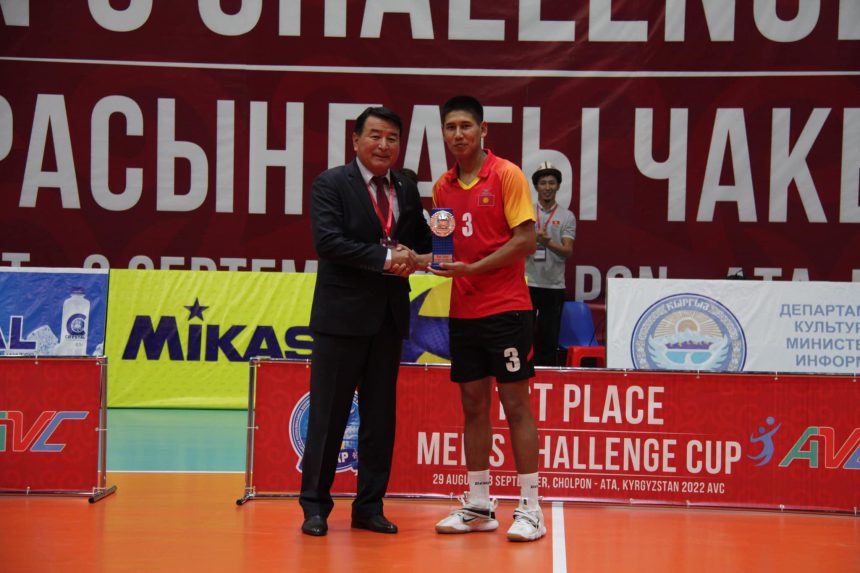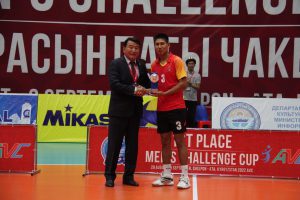 BEST SETTER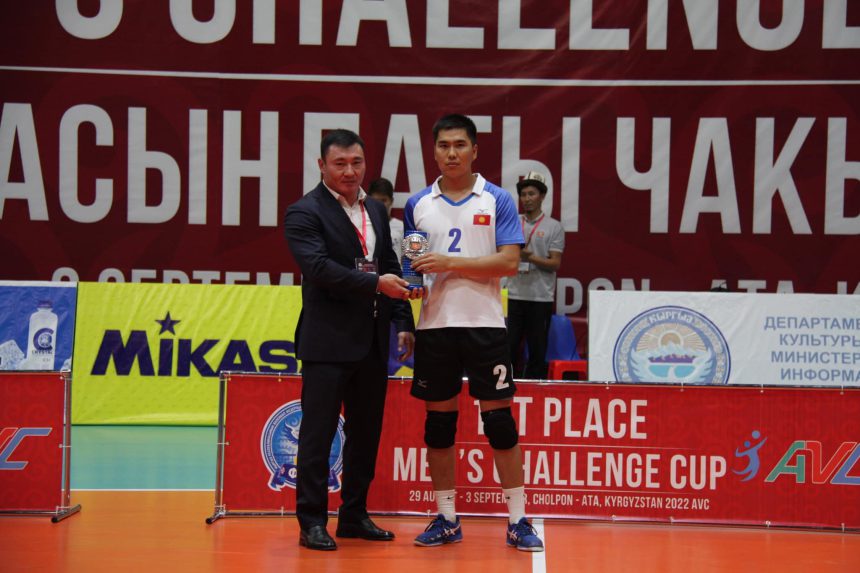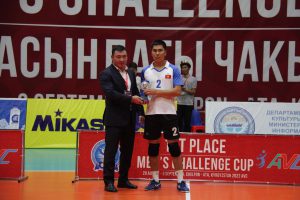 BEST LIBERO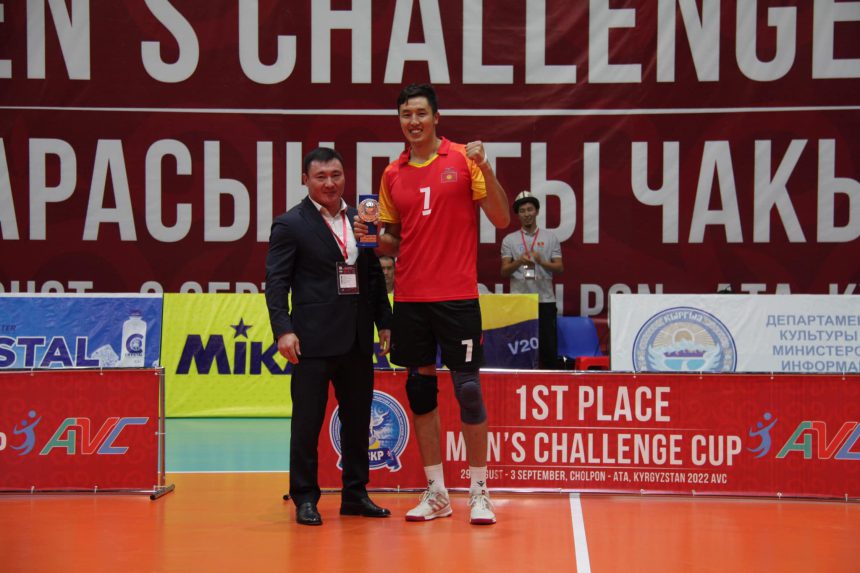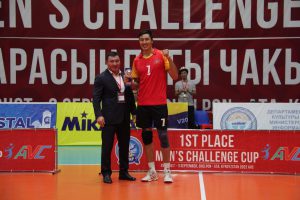 MVP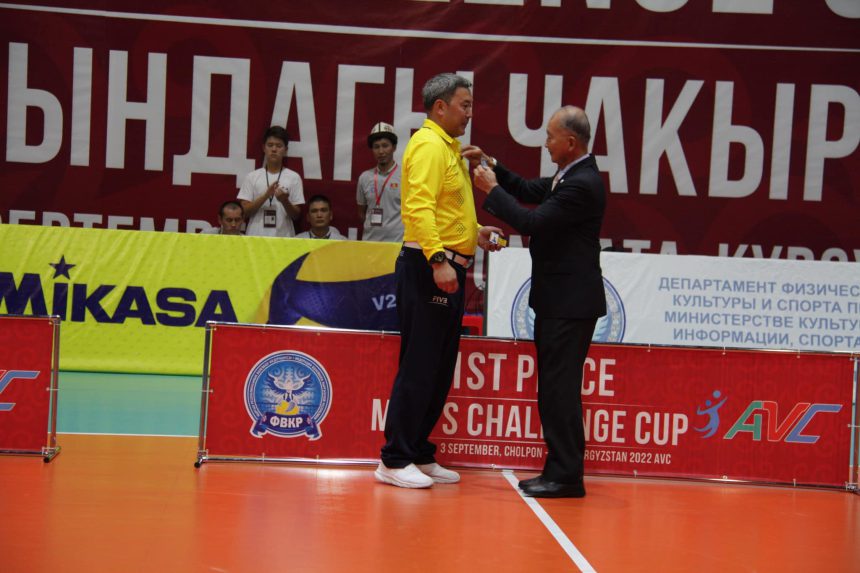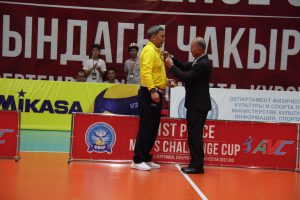 REFEREE WITH BEST PERFORMANCE
Related links of AVC
AVC Website: click www.asianvolleyball.net
AVC Facebook: click www.Facebook.com/AsianVolleyballConfederation
AVC Twitter: click: www.twitter.com/AsianVolleyball
AVC Instagram: click: https://www.instagram.com/avcvolley/?hl=en
AVC Youtube: click: Asian Volleyball Confederation
AVC WeChat: Asian Volleyball Confederation