Title-holders China will lead 13 teams in the action-packed 19th Asian Games Hangzhou 2022 Women's Volleyball Competition
Technical Delegate Dr Eom Han-Joo explains to Control Committee Members during the venue inspection on Thursday
Hangzhou, China, September 28, 2023 – As the men's competition ended on a high note with Iran completing their unprecedented Asian Games hat trick, focus now switches back to the women's event when a strong field of 13 teams will test their mettle in the 19th Asian Games Hangzhou 2022 Women's Volleyball Competition to strive for success in the continental multi-sports extravaganza.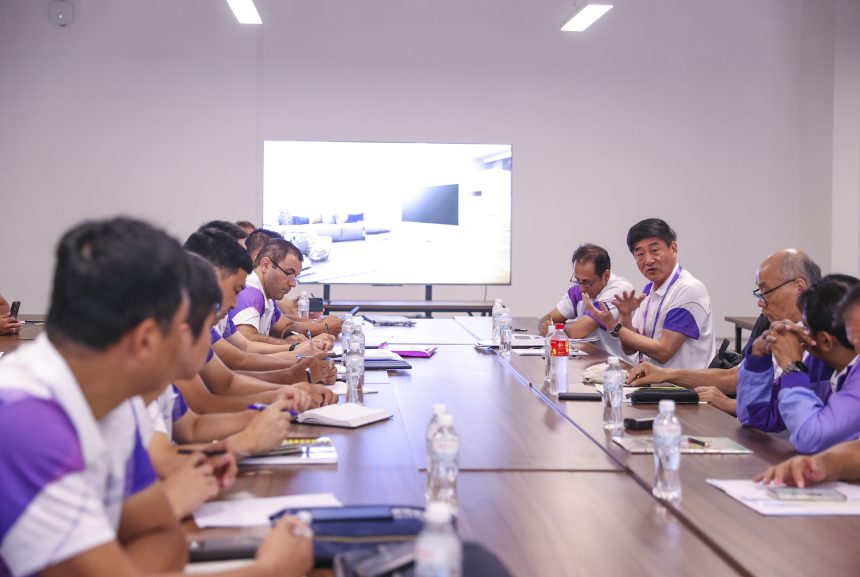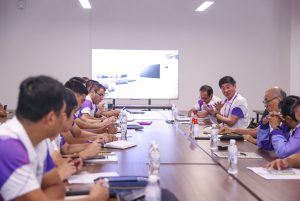 With just one day remaining before the topflight women's volleyball competition will kick off on September 30 at Deqing Sports Center Gymnasium and Hangzhou Normal University Canqian Gymnasium, relevant activities were in full swing again on Thursday to ensure a smooth run of the eight-day competition and a great success of the Hangzhou 2022 Asian Games.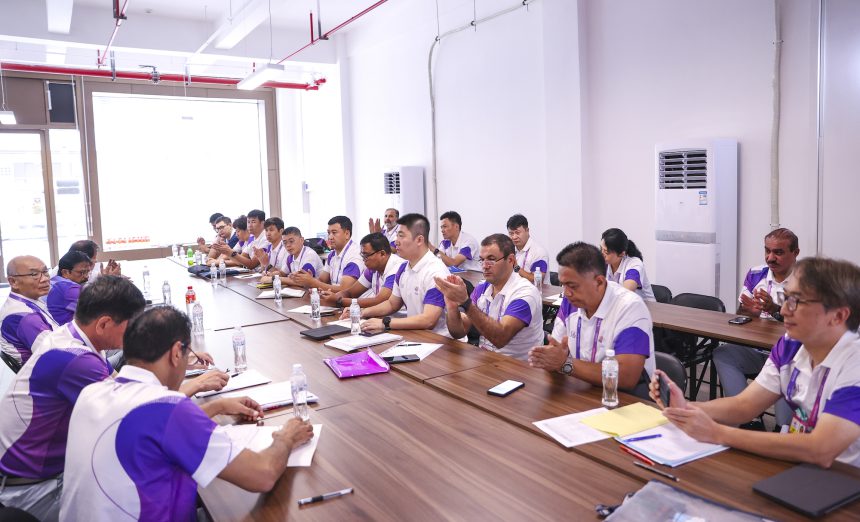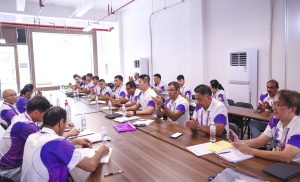 In the Thursday morning, all international referees assembled at the conference room inside the Asian Games Technical Officials Village and stood a good opportunity to learn all necessary refereeing matters including crucial rules of the game from Referee Delegate Mr Takashi Shimoyama from Japan and other four Referee Sub-Committees – Mr Chang Chin Jong from Chinese Taipei, Dr Khalid Al-Zughaibi from Saudi Arabia, Mr Wang Ning from China and Mr S. Beny Coonghe from India.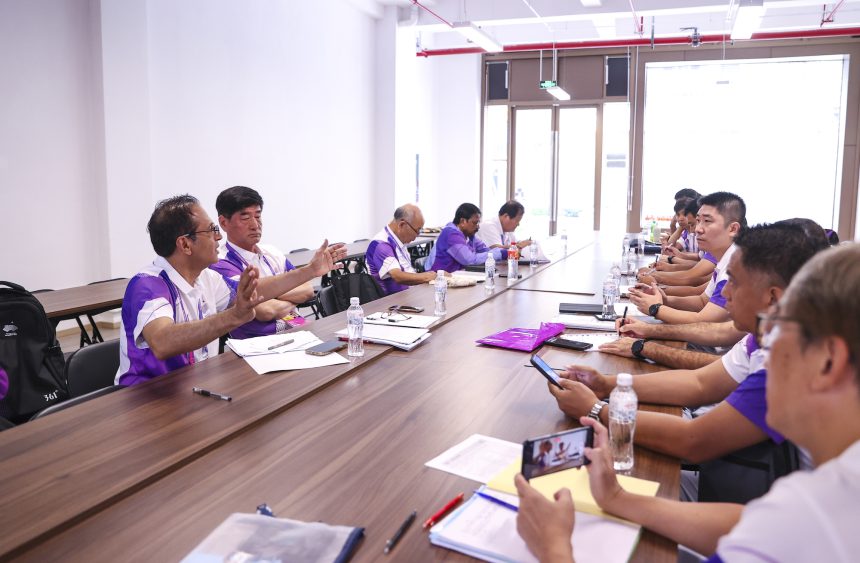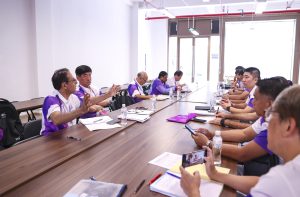 Having completed the theoretical phase in the morning, all referees as well as court officials attended the practical session at Hangzhou Normal University Cangqian Gymnasium prior to the matchday the following day.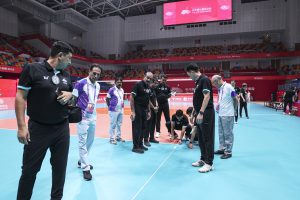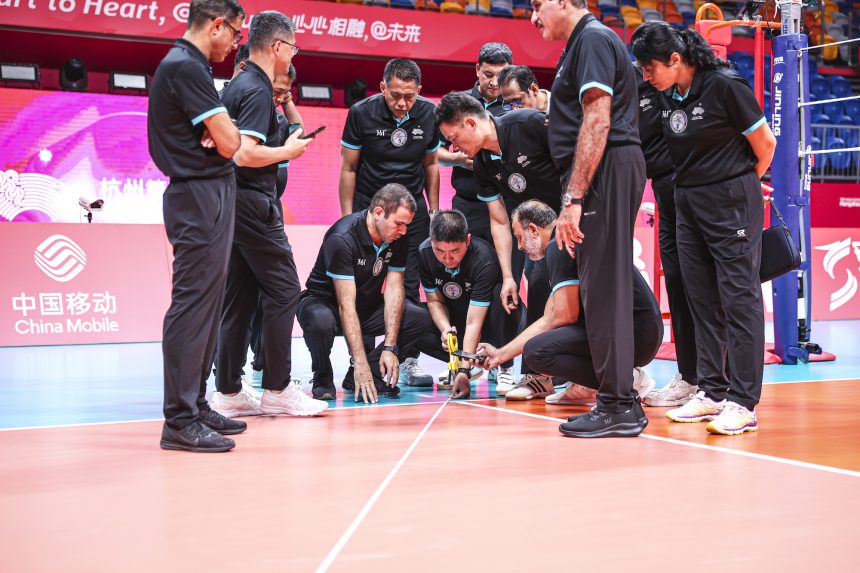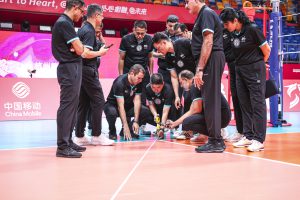 They had a chance of officiating matches performed by two demonstration teams aside from working closely with VIS and the Video Challenge Systems which will help them benefit the new technology to assist the referees in the decision-making process in order to make the game absolutely fair to the athletes' actions.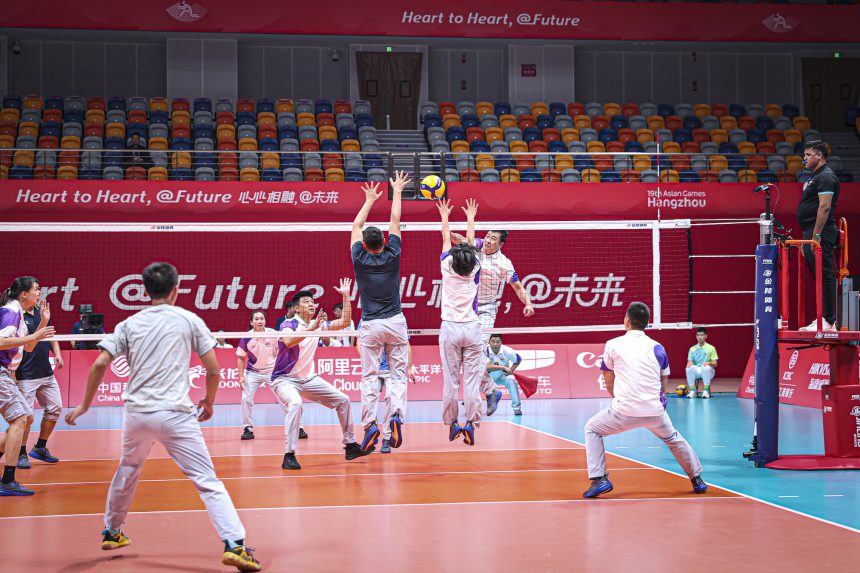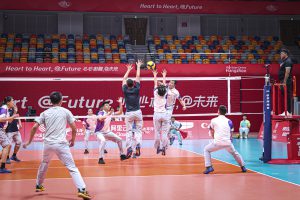 The so-called Referee Clinic was a great way to learn and hone the skills necessary to be an effective, respected referee. All international referees officiating at the 19th Asian Games Hangzhou 2022 Volleyball Competition had been given the opportunity to learn the rules of the game, as well as best practices and techniques for calling fouls, issuing penalties, and managing player and coach behavior.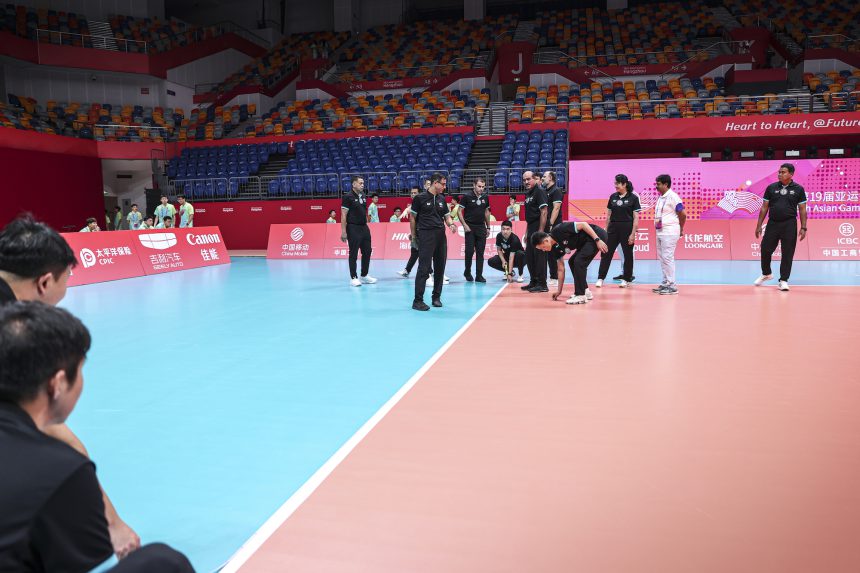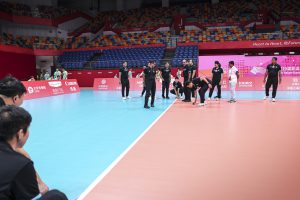 Regarding the venue inspection, all Control Committee Members, led by Technical Delegate Dr Eom Han-Joo from Korea, checked the competition and training venues as well as working rooms for CC Members, Referees and relevant areas including doping control room, Mixed Zone, players' lounge and found that the premises are in good condition, with all equipment well-maintained, meeting safety standards and able to function properly.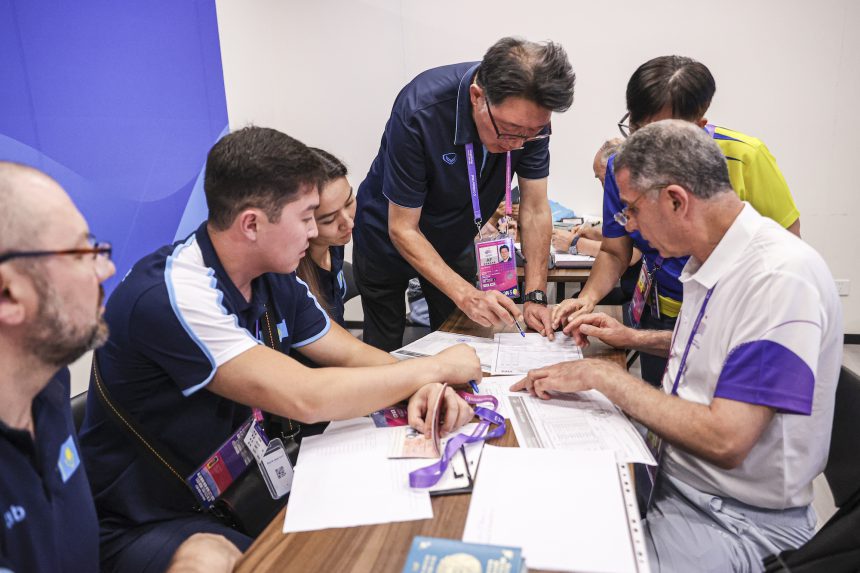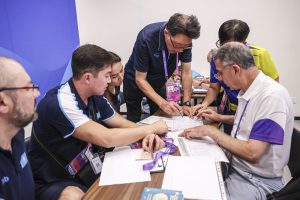 The preliminary inquiry was also conducted at the Athletes Village Competition Information Center later in the evening, with team officials from all 13 participating teams attending to present their passports, uniform/accessories to the assigned Technical Sub-Committees. Only 12 players accredited through the HAGOC (Hangzhou Asian Games Organising Committee) and OCA (Olympic Council of Asia) forms would be acknowledged as delegation members.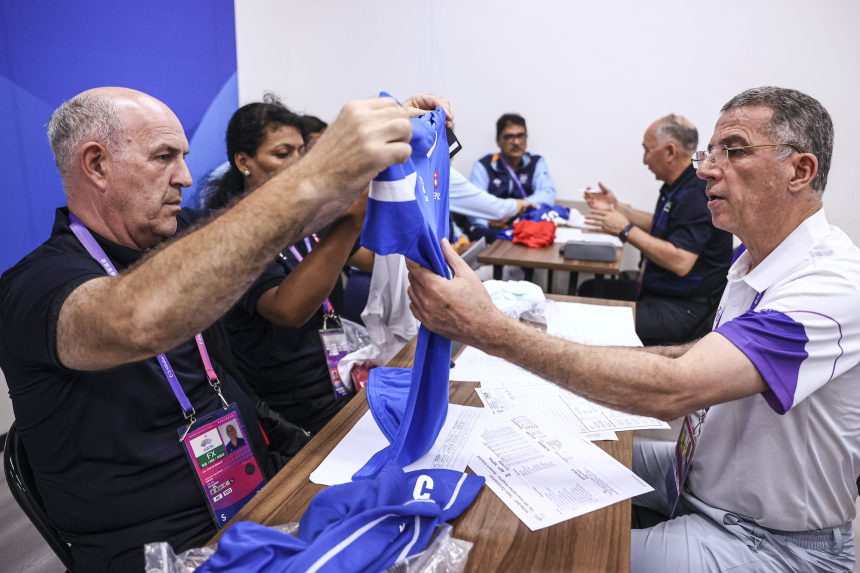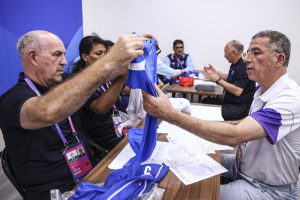 However, since the General Technical Meeting was cancelled for some reasons, another meeting room was provided for Referee Delegate Mr Shimoyama and two Referee Sub-Committees Mr Chang Chin Jong and Mr Wang Ning to explain relevant refereeing matters including the Challenge System to team officials attending the preliminary inquiry on Thursday night.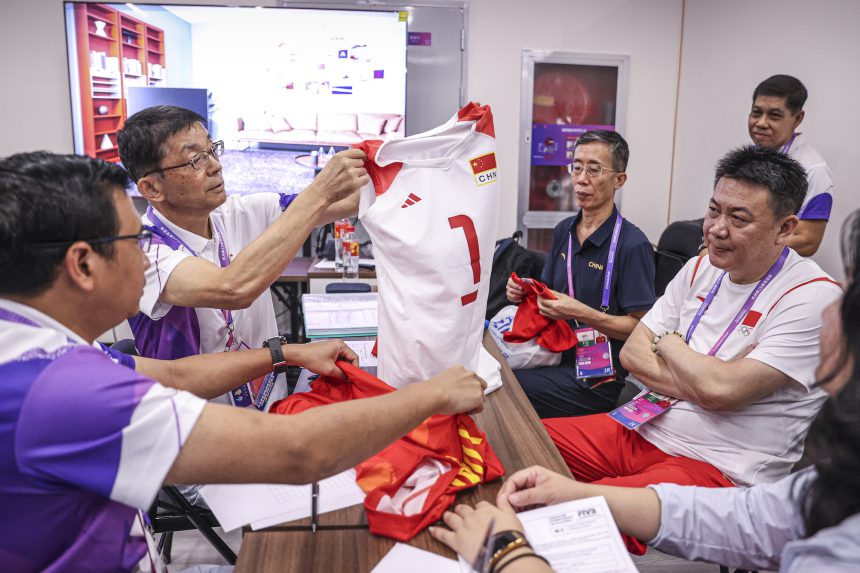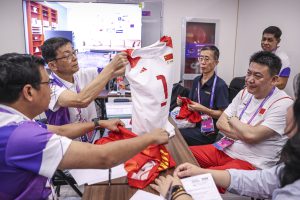 Meanwhile, a total of 13 teams are in Hangzhou and started training in preparation for their tough encounters and in pursuit of their Asian Games dreams in the 19th Asian Games Hangzhou 2022 Women's Volleyball Competition.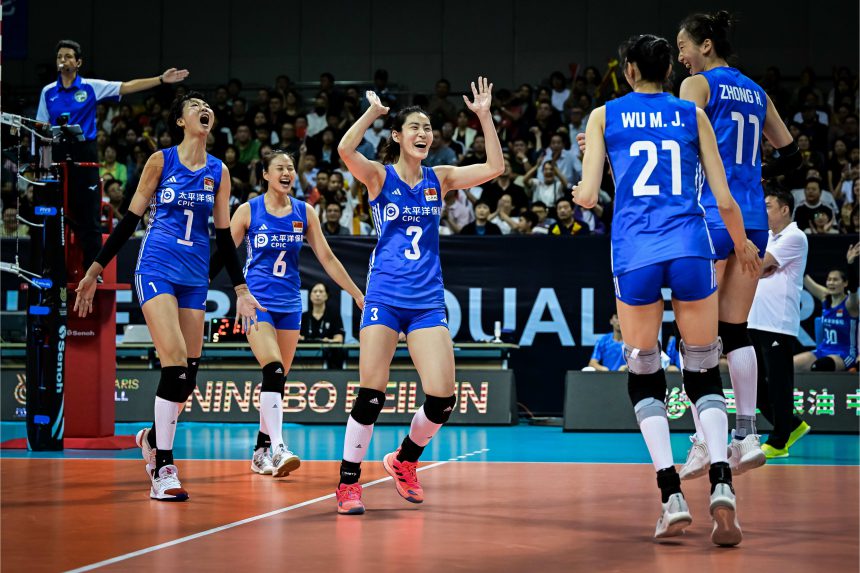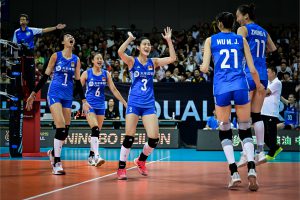 China field their same strong team from the recently-concluded Paris 2024 Olympic Qualification Tournament
Teams will strut their stuff in the eight-day competition, split into four pools. World No.6 China, which captured silver medal at this year's VNL and gold medal at the 2016 Rio de Janeiro Games to their name, will be back to defend their Asian Games crown. The host side will compete in Pool A together with India and DPR Korea.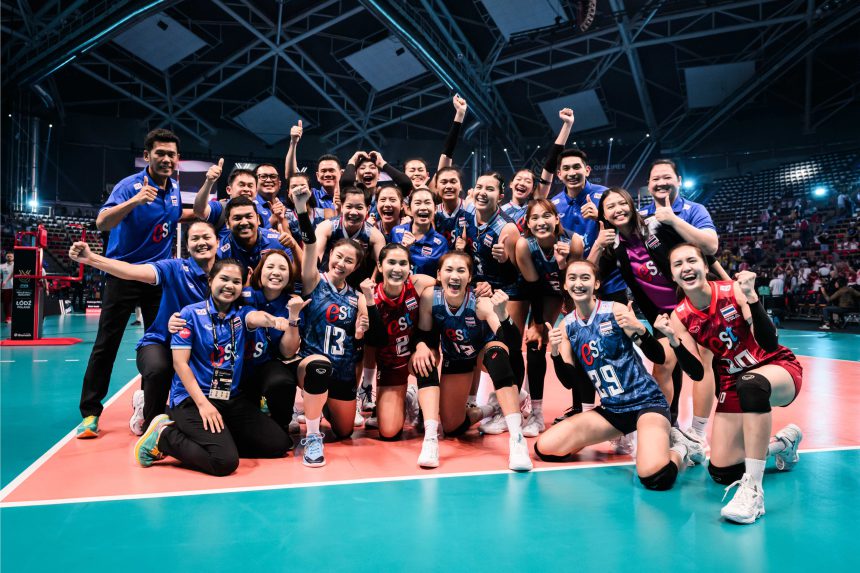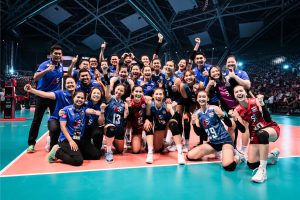 After producing stunning upset of hosts Poland in recent Olympic Qualification Tournament, the same Thailand squad arrive in Hangzhou for another big dream
Pool B consists of world No.13 Thailand, Chinese Taipei and Mongolia. Thailand last month reclaimed their third Asian title on home soil and caused a major sensation at the Paris 2024 Olympic Qualification Tournament earlier this month following a stunning 3-2 win against hosts Poland in Lodz. They also picked up silver medal at the previous 2018 Asiad in Indonesia.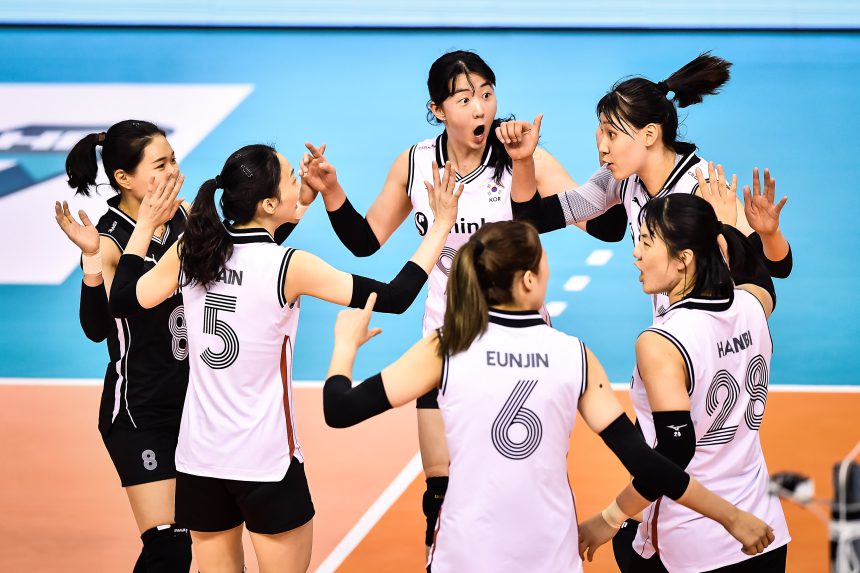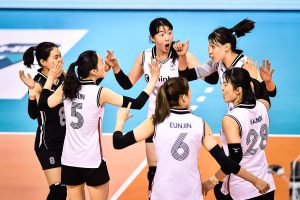 Korea field the same squad from the last month's Nakhon Ratchasima-hosted Asian Championship in Thailand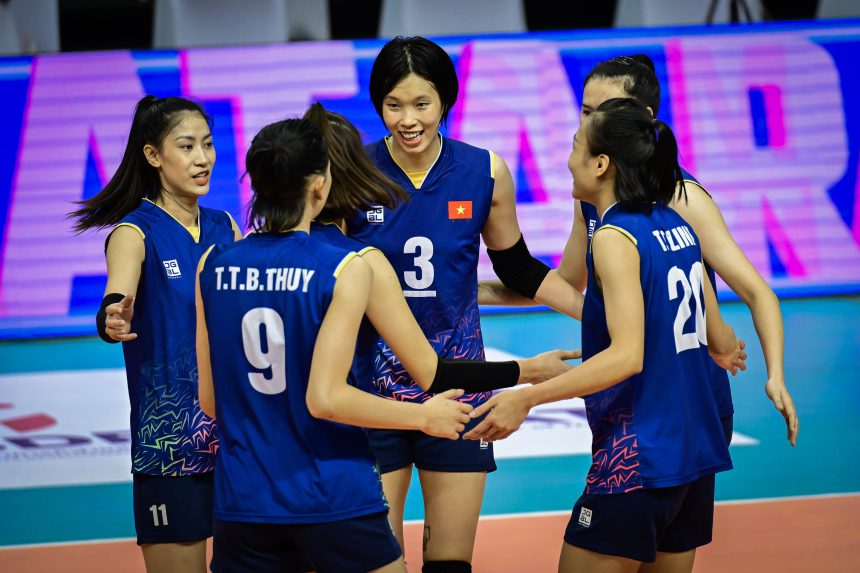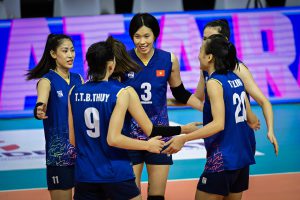 Powerful hitter Tran Thi Thanh Thuy will lead the Vietnam's charge in the Hangzhou Asian Games
Pool C features world No.40 Korea, which reigned supreme when they hosted the 17th Asian Games in 2014 in Incheon, AVC Challenge Cup winners Vietnam and Nepal.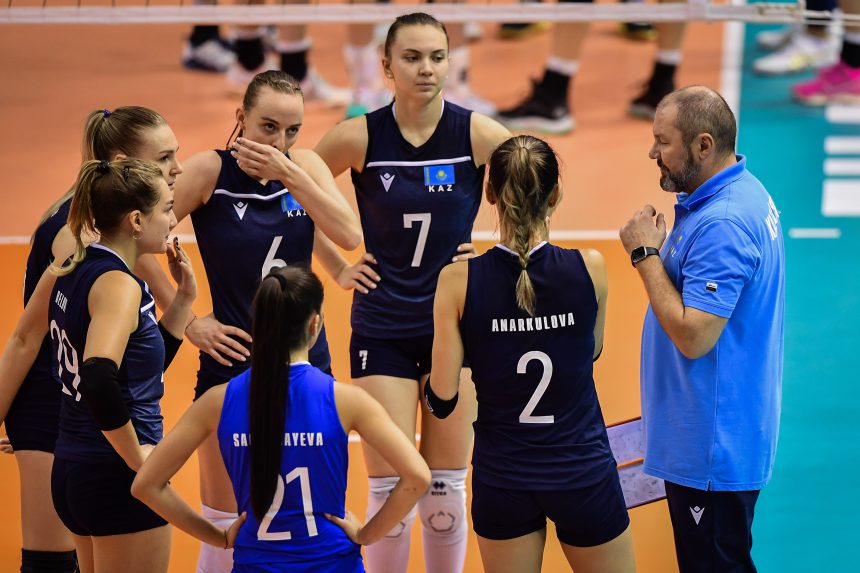 After a fifth-place finish at the recent Asian Championship in Thailand, Kazakhstan will have three newcomers to strengthen their team
World No.32 Kazakhstan, Afghanistan and Hong Kong China are in Pool D together with world No.9 Japan, which sealed the 2019 and 2021 Asian Championship titles.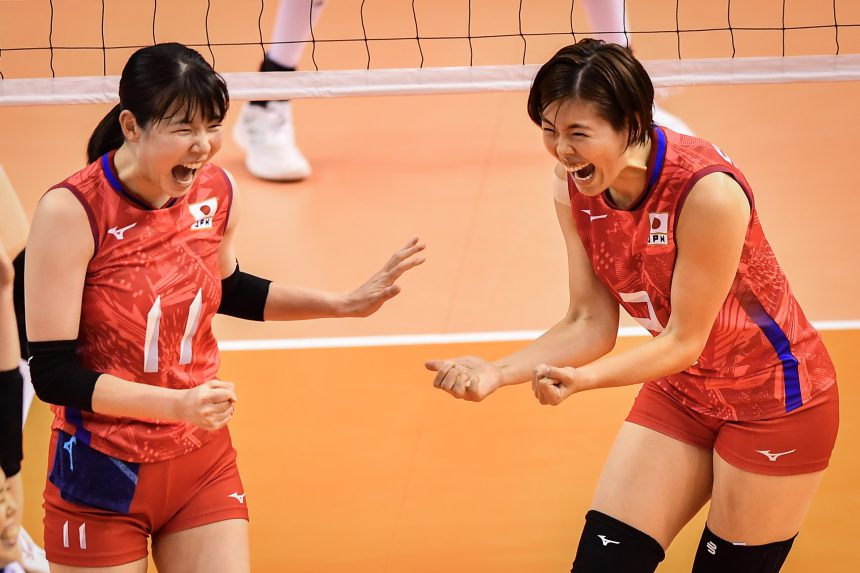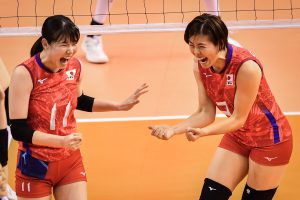 Haruyo Shimamura and Yuki Nishigawa will steer Japan in the Hangzhou Asian Games
Regarding format of play in the women's event, teams will contest the pool round-robin preliminaries from September 30 to October 2, with top two teams from each pool advancing to ranking 1-8 in Pool E (A1, A2, C1, C2) and Pool F (B1, B2, D1, D2), while lower-ranked teams finishing 3rd and 4th places from each pool will be relegated to Classification Round for ranking 9-13 in Pool G (A3, C3), and Pool H (B3, D3, D4).
In this Top 8 round, teams will contest a round robin again. Teams which have already met in the preliminaries need not play again, but their results will be taken for consideration for team ranking. After that, top two teams from Pool E and Pool F will compete in the cross semifinals, with the two winning teams through to the final showdown.
India and DPR Korea will contest their opening Pool A match at Deqing Sports Center Gymnasium on September 30 at 10.30am local time, followed by the match between Vietnam and Nepal in Pool C at 14.30pm and Chinese Taipei against Mongolia in Pool B at 19.00pm.
On the same day, Japan will take on Hong Kong, China in Pool D at Hangzhou Normal University Cangqian Gymnasium at 14.30pm, followed by another Pool D encounter between Kazakhstan and Afghanistan at 19.00pm.
MATCH SCHEDULE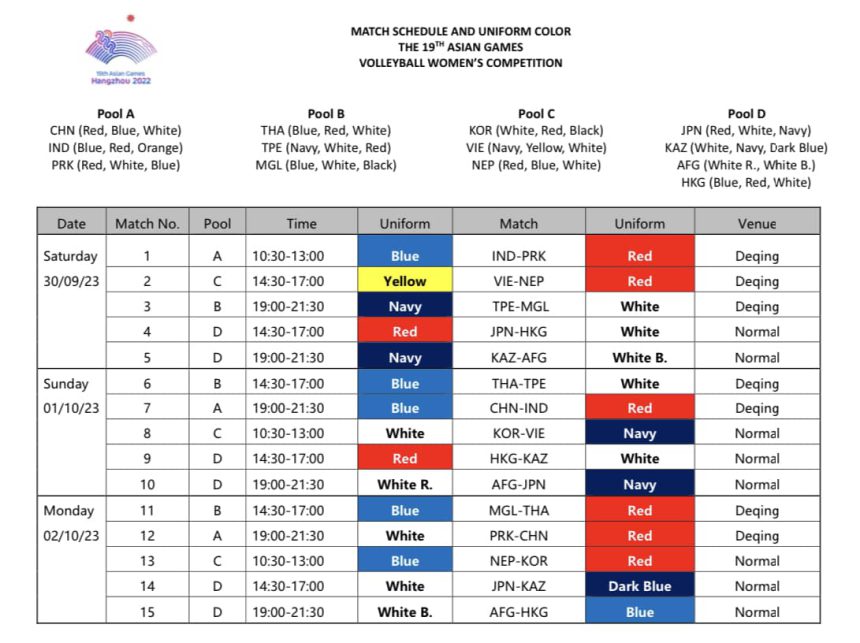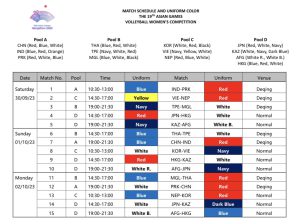 QUICK LINKS
AVC Website: click www.asianvolleyball.net
AVC Facebook: click www.Facebook.com/AsianVolleyballConfederation
AVC Twitter: click: www.twitter.com/AsianVolleyball
AVC Instagram: click: https://www.instagram.com/avcvolley/?hl=en
AVC Youtube: click: Asian Volleyball Confederation
AVC WeChat: Asian Volleyball Confederation