Hosts stunned reigning champs Japan 3-2, China demolished first-time semifinalists Vietnam in lopsided affair 3-0
Nakhon Ratchasima, Thailand, September 5, 2023 – Thailand delighted boisterous home fans after stunning 3-2 upset of defending and consecutive two-time champions Japan to next set up the grand final clash with China in the 22nd Asian Senior Women's Volleyball Championship at Chartchai Hall.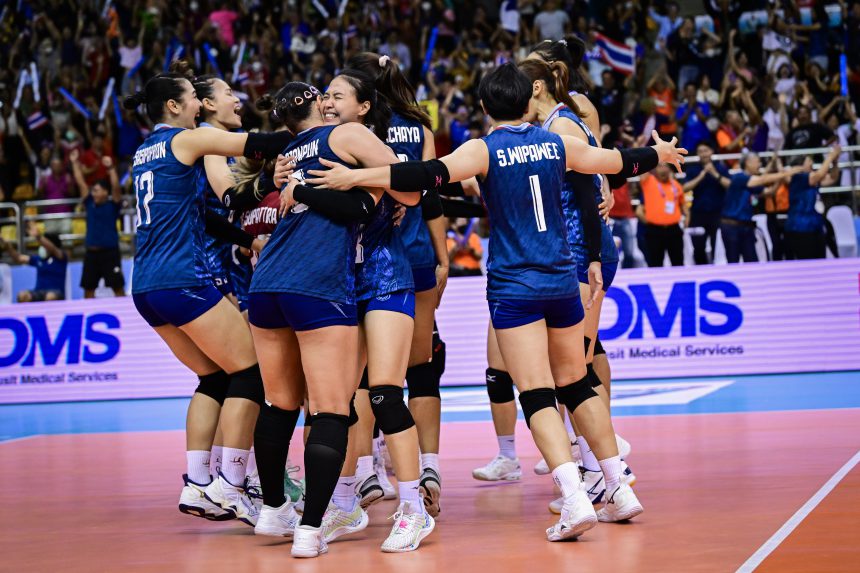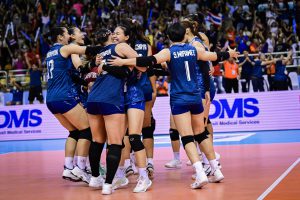 Thailand players hug one another after 3-2 win against Japan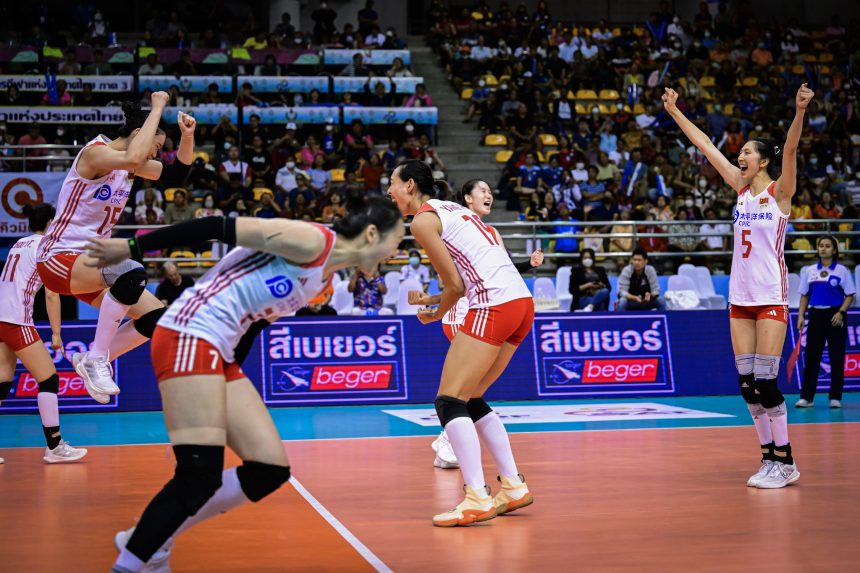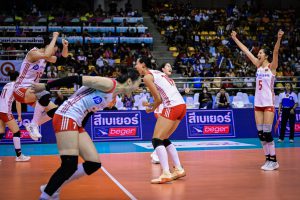 China jump for joy after 3-0 win against Vietnam
The Wednesday's showdown is not only the fifth time that Thailand have reached in the continent's biggest women's volleyball tournament, but also a final rematch with China, the indomitable giants Thailand had beaten in the 2009 showdown in Hanoi, Vietnam for their unprecedented Asian title.
China have sights firmly set on claiming their 14th title in Nakhon Ratchasima. They had already reigned supreme in this top-tier championship for 13 times, but dropped from their best in the last two editions to finish fourth place in 2017 in Philippines and remained in that position in 2019 in Korea.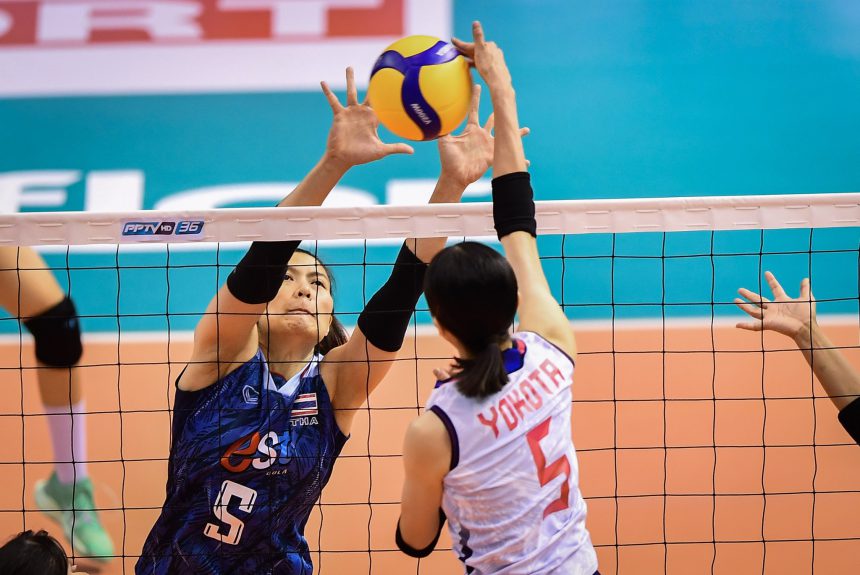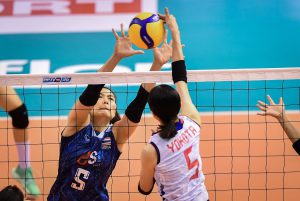 The Tuesday's highly-anticipated semifinal clash between world No.8 Japan and world No.14 Thailand saw the former field a formidable team loaded with young talents and experienced players, with skipper Haruyo Shimamura, libero Manami Kojima and middle blocker Mami Yokota joining Japan in the VNL preliminaries early this year and outside hitter Miwako Osanai and Miyu Nakagawa competing in the team which captured the 20th Asian Championship in Korea in 2019 (the 21st edition in Philippines in 2021 was cancelled due to COVID-19 pandemic).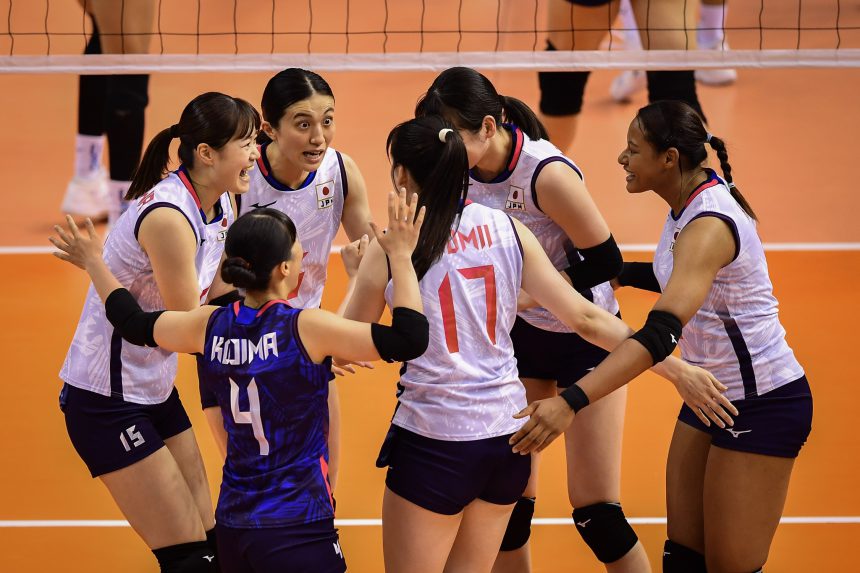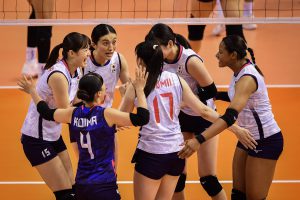 Thailand also sent a strong team with the likes of outside hitter Ajcharaporn Kongyot, middle blocker Thatdao Nuekjang, libero Piyanut Pannoy and setter Pornpun Guedpard, four of them joined the team which landed the Asian title in 2013 here in Nakhon Ratchasima. Also powering the team are outside hitter Chatchu-On Moksri, opposite hitter Pimpichaya Kokram and middle blocker Hattaya Bumrungsuk, three of them have been playing with the Thailand national team for several years.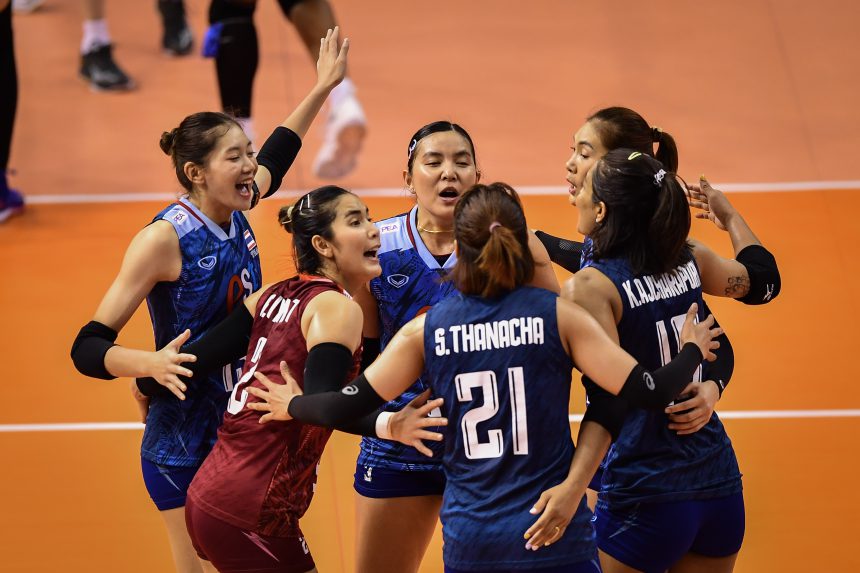 Against Japan, one of the strongest teams with the best defense in this topflight championship, Thailand, boosted by more than 4,000 cheering home fans inside the competition venue, struggled hard to pull off dramatic 3-2 (25-23, 19-25, 20-25, 25-20, 15-11) win.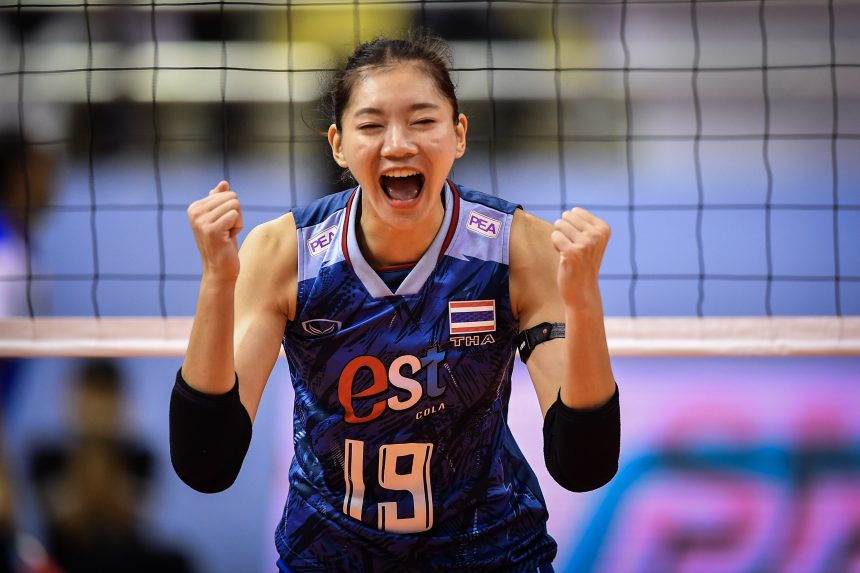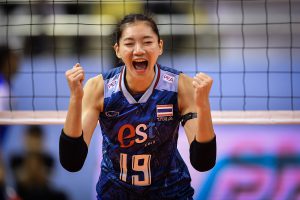 Star spiker Chatchu-On Moksri delivered 20 points from 19 attacks and one ace for Thailand, while outside hitter Ajcharaporn Kongyot and middle blocker Thatdao Nuekjang added another 18 and 11 points respectively. Outside hitter Miwako Osanai chipped in with 18 points including 16 attacks for Japan, while Yuki Nishikawa and Haruyo Shimamura kept good company to add respective 17 and 16 points.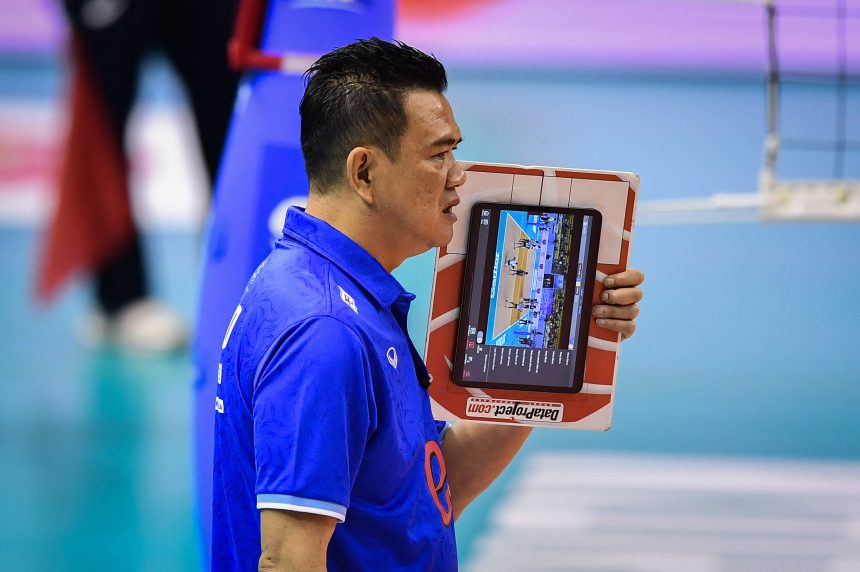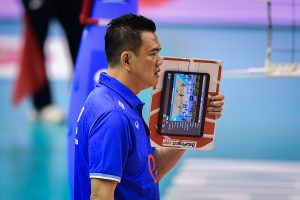 "We worked hard in our preparation for this difficult match against Japan, but our efforts worked out pretty well today. However, another tough test awaits us in the final when we will take on China, one of the strongest teams in this championship. They are very tall with high blocking, while their attacks and serves are very difficult to cope with. To play them effectively, we have to play more carefully with the possible least mistakes. I hope my team will do their best in their final match," Thailand head coach Danai Sriwacharamaytakul commented.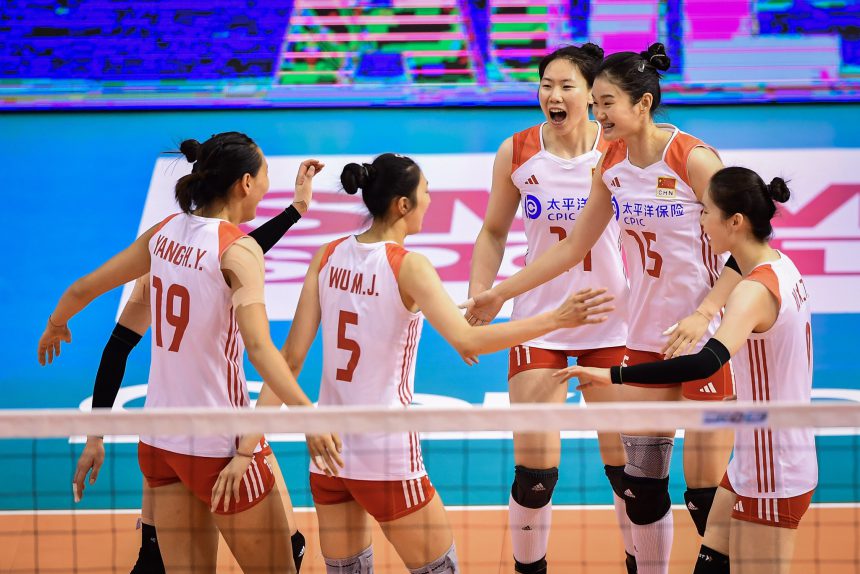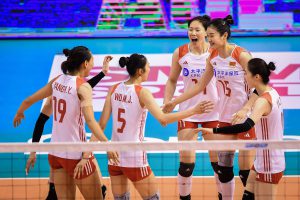 In another semifinal encounter earlier, China, fielding most players whose team captured gold medal at the last month Chengdu Universiade including powerful hitter Wu Mengjie, Zhong Hui and Zhou Yetong, proved too strong for Vietnam to power past the AVC Challenge Cup winners in a lopsided battle 25-13, 25-12, 25-22.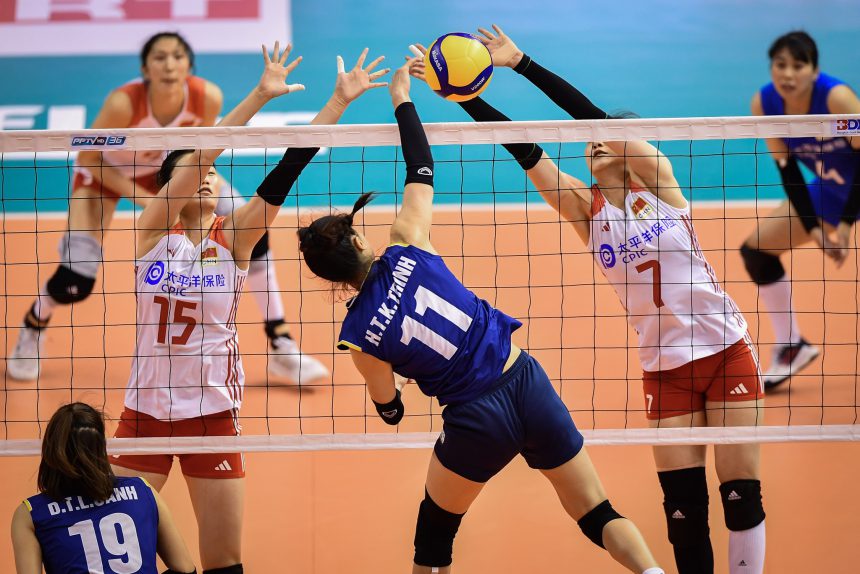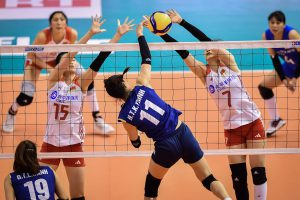 Middle blocker Yang Hanyu chipped in with 14 points from 5 attacks, team-leading 7 blocks and 2 aces for China, while outside hitter Wu Mengjie and middle blocker Liu Yu added another 12 and 11 points respectively. Tran Thi Bich Thuy scored 8 points in the Vietnam's loss.
The China's dominance was also visible in the match stats as the winners dominated in kills (41 to 25), blocks (12 to 4) and aces (5 to 1), but similarly benefiting from opponent errors (17 to 17).
After a major setback in 2013, 2017 and 2019 to similarly return with disappointing fourth place, China now get back on track when they advanced to the Wednesday's showdown, their 17th final in this prestigious championship.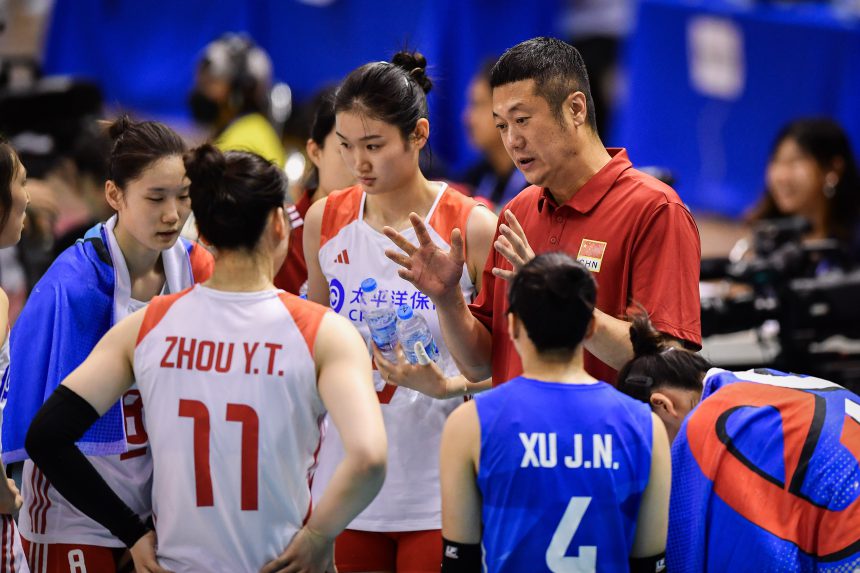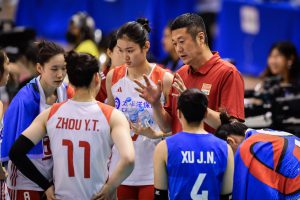 "It's the semifinals and my players prepared well for this match against Vietnam. My team played pretty well today. We will next play either Thailand or Japan in the final. We must have the confidence to be ourselves and try to do our best to win the game," China head coach Zhao Yong said after the match.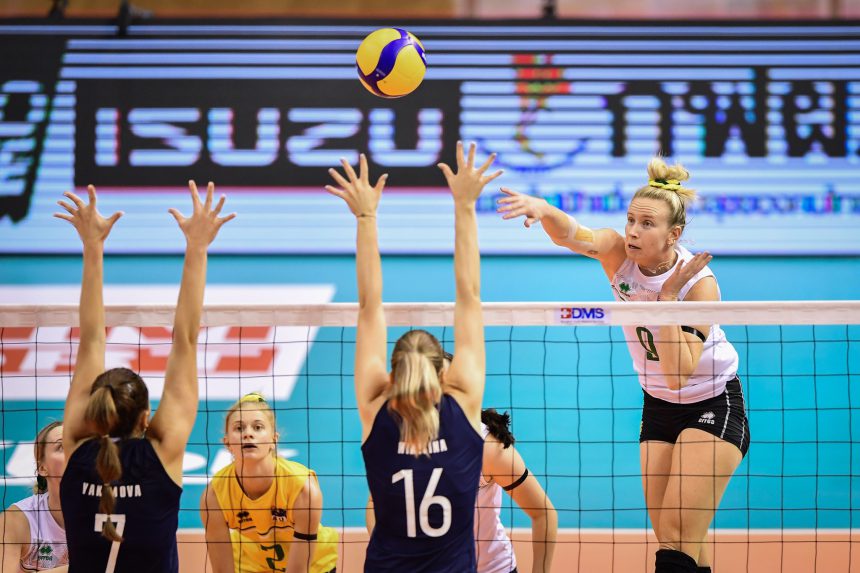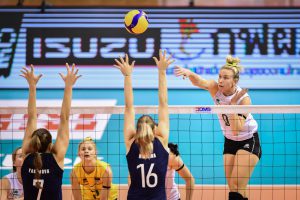 In the Classification Round for 5th-8th places, Kazakhstan, with hard-hitting Sana Anarkulova the mainstay, survived a scare from Australia to prevail 3-2 (25-16, 21-25, 19-25, 25-15, 15-12) in thrilling encounter against the spirited opponents.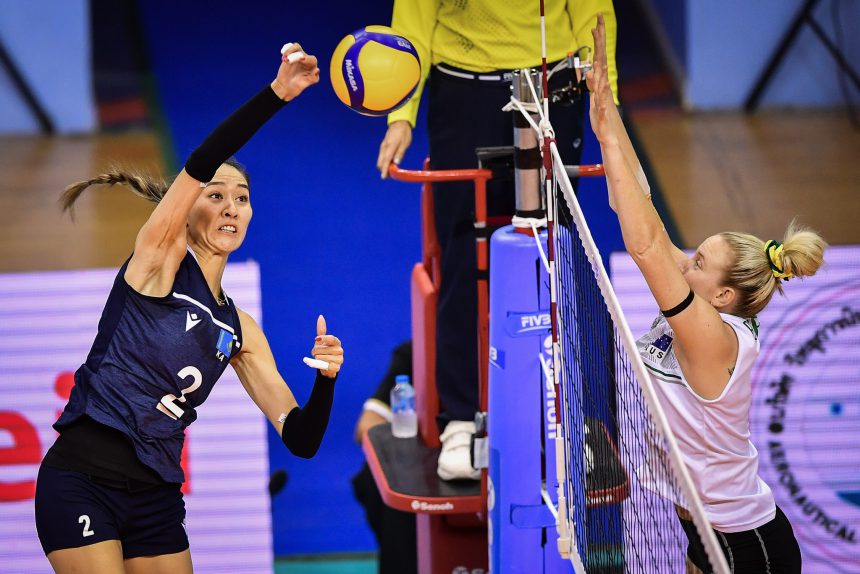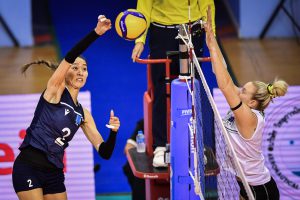 Skipper and outside hitter Sana Anarkulova scored a match-high 26 points from 24 attacks and 2 blocks for Kazakhstan, while opposite hitter Tatyana Nikitina added 24 points including 19 attacks. Opposite hitter Stefanie Weiler led Australia with 20 points including 14 attacks from 38 attempts.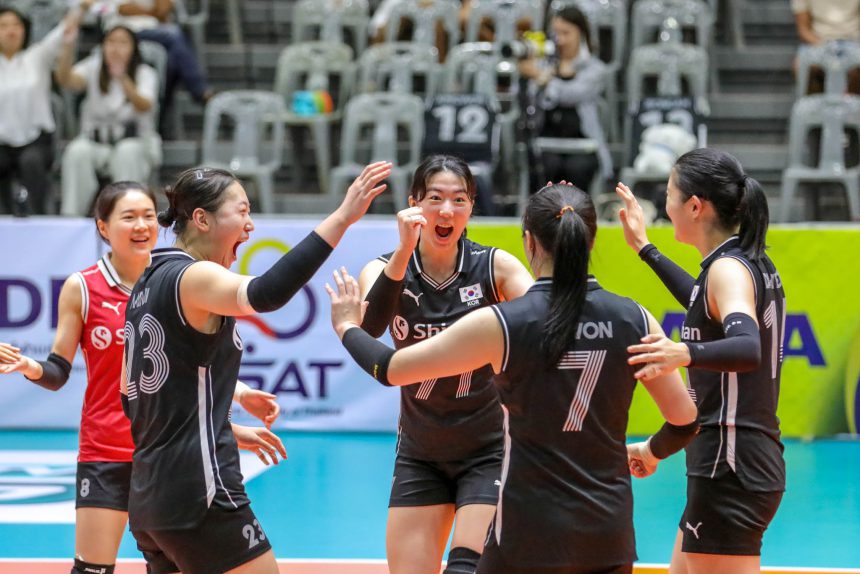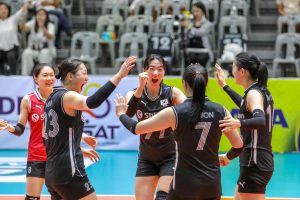 The other match in this classification round saw Korea brush off India in comfortable straight sets 25-21, 25-18, 25-20.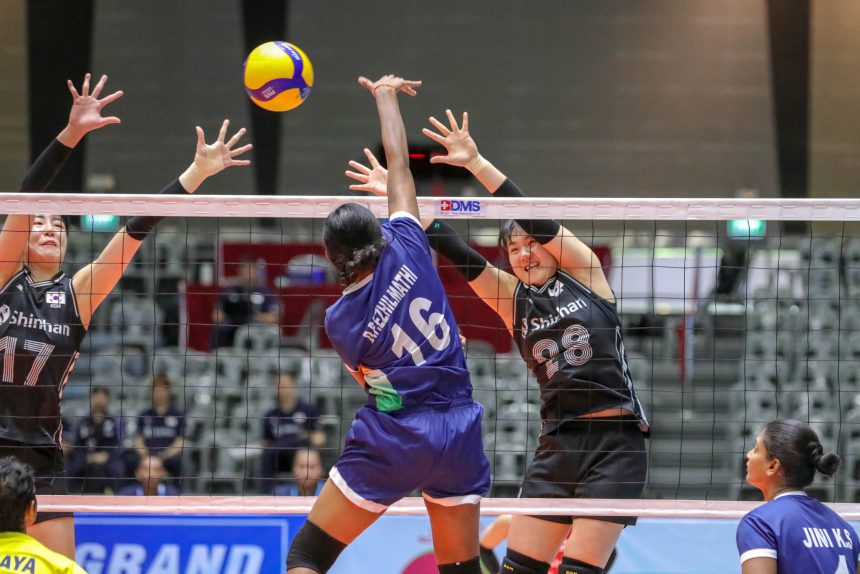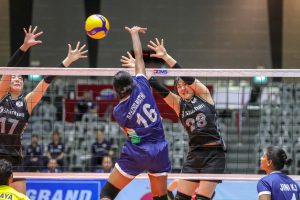 Outside hitter Lee Hanbi chipped in with 16 points from 15 attacks and one ace for Korea, while Soorya led India with 11 points including 8 attacks from 18 attempts.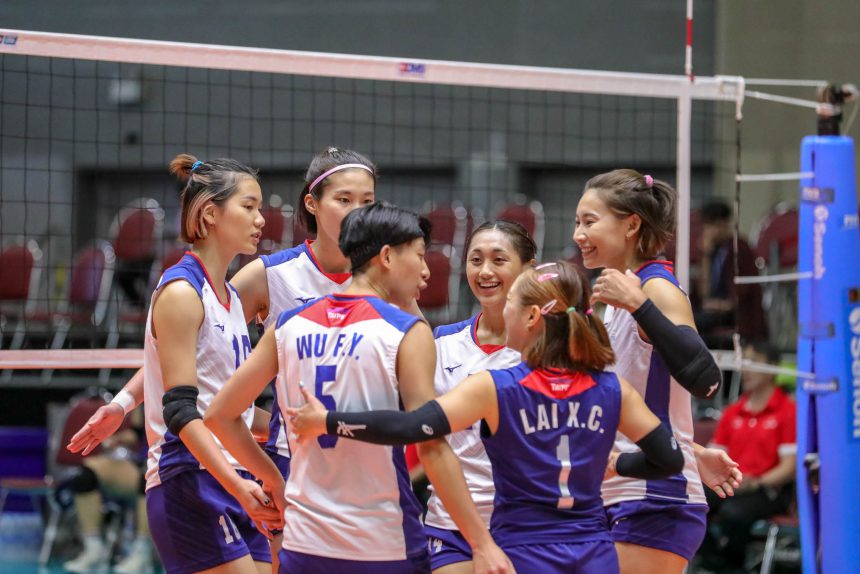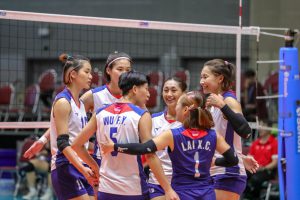 The Classification Round for 9th-12th places saw Chinese Taipei play without much difficulty in sending Hong Kong, China packing 25-11, 25-20, 25-19.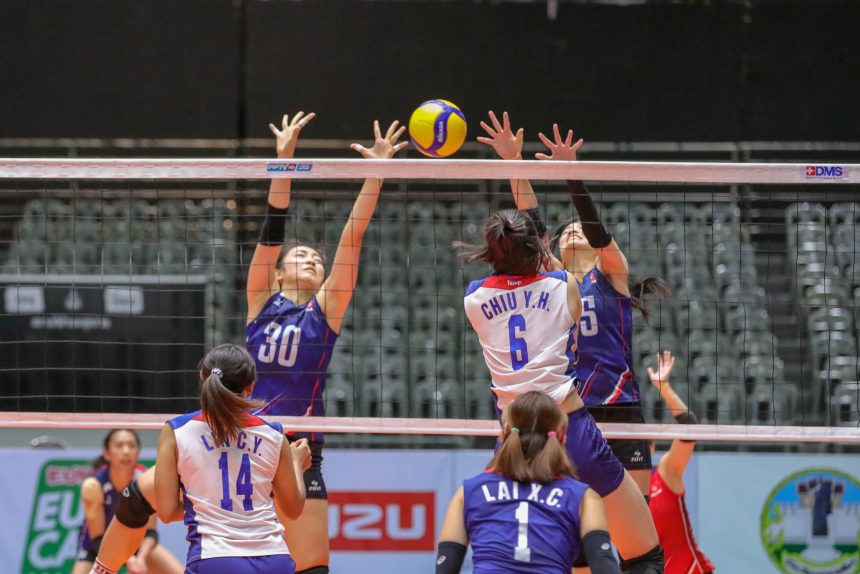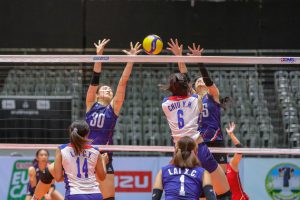 Outside hitter Lin She-Ho contributed 11 points including 10 attacks from 21 attempts for Chinese Taipei, while opposite hitter To Wing Man led Hong Kong, China with 8 points, all in attack.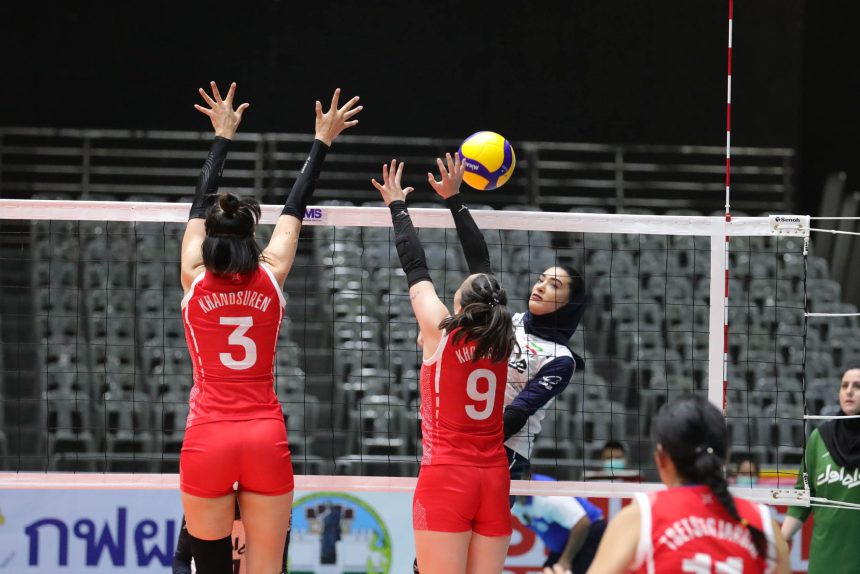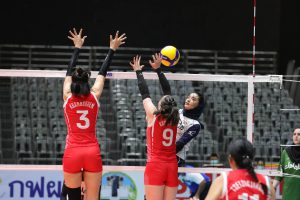 Iran also made their mark in the other 9th-12th playoff encounter on Tuesday following their 3-0 (25-18, 25-12, 25-20) shutout of Mongolia.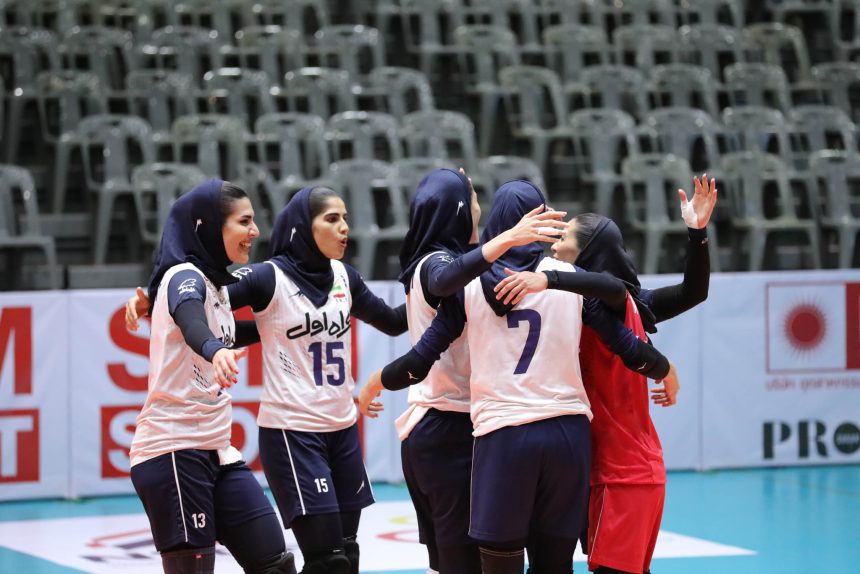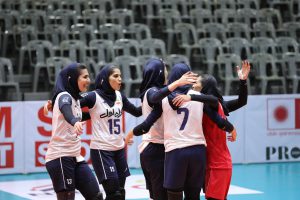 Outside hitter Khalili Chermahini Fatemeh topscored with 12 points including 10 attacks from 29 attempts for Iran, while opposite hitter Ganbold Enkhnaran scored 7 points in the Mongolia's losing effort.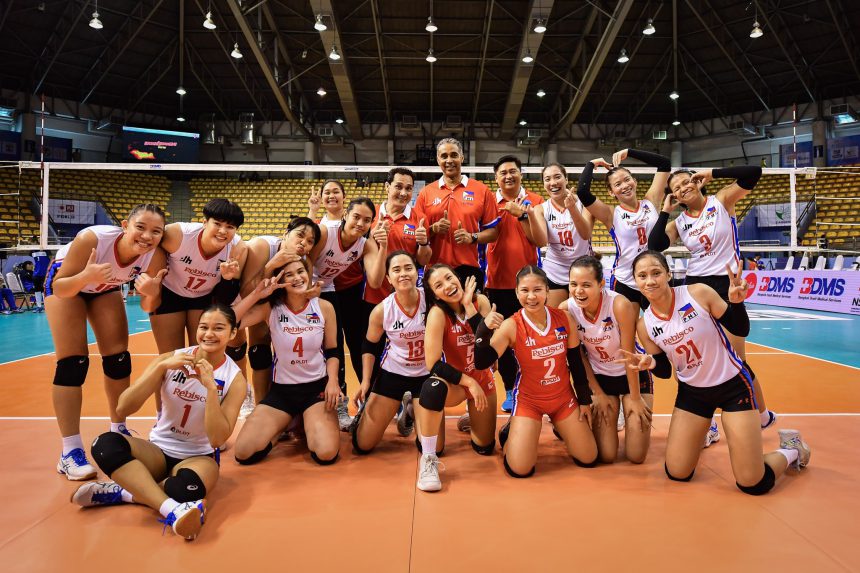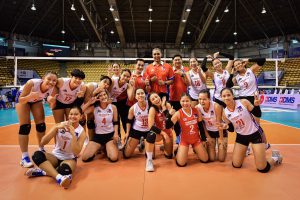 Meanwhile, Philippines finished 13th in this championship after 3-0 (25-20, 25-17, 25-23) rout of Uzbekistan in the 13th-14th playoff match.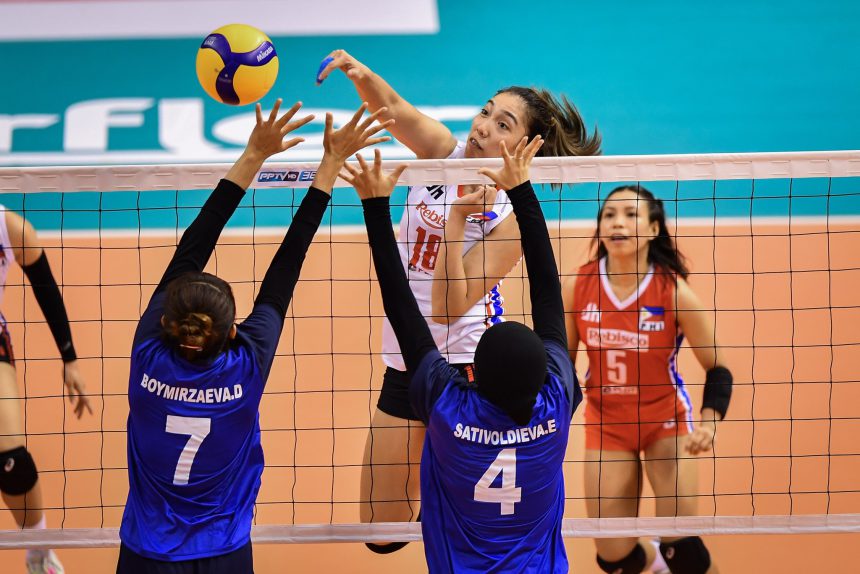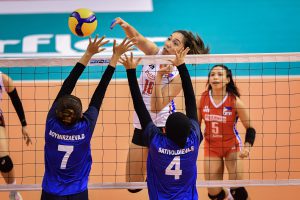 Outside hitter Michaela Belen chipped in with 17 points from 14 attacks, one block and 2 aces for Philippines, while another two outside hitters Myrtle Escanlar and Arah Panique added another 13 and 10 points respectively. Outside hitter Sativoldieva Ezozakhon led Uzbekistan with 17 points including 14 attacks from 49 attempts.
The 13th position the Philippines had claimed on Tuesday was a far cry from what they had achieved in their last edition dated back to 2017 on home soil when they finished 8th place. Uzbekistan secured their 14th place in Nakhon Ratchasima, also a disappointing outing from the 12th-place finish they had claimed in their last campaign in 2009 in Vietnam.
On Wednesday, the final day of the 22nd edition of the Asian Senior Women's Volleyball Championship in Nakhon Ratchasima, China set up the final showdown with hosts Thailand, while Japan will take on Vietnam in the bronze-medal match.
Korea will challenge Kazakhstan in the 5th-6th place playoff clash, with Australia fighting against India to vie for the 7th position. Iran will take on Chinese Taipei in the 9th-10th place playoff match, with Mongolia fighting it out with Hong Kong, China for the 11th position.
MATCH RESULTS AND RANKING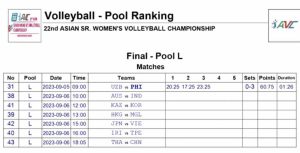 MATCH SCHEDULE


QUICK LINKS
AVC Website: click www.asianvolleyball.net
AVC Facebook: click www.Facebook.com/AsianVolleyballConfederation
AVC Twitter: click: www.twitter.com/AsianVolleyball
AVC Instagram: click: https://www.instagram.com/avcvolley/?hl=en
AVC Youtube: click: Asian Volleyball Confederation
AVC WeChat: Asian Volleyball Confederation