Nakhon Ratchasima, Thailand, September 1, 2023 – Hosts Thailand, Japan, Vietnam and China brushed off their unfancied rivals to respectively top Pools A, B, C and D following conclusion of the pool round-robin preliminaries of the 22nd Asian Senior Women's Volleyball Championship at Chartchai Hall and MCC Hall inside The Mall Korat Department Store on Friday.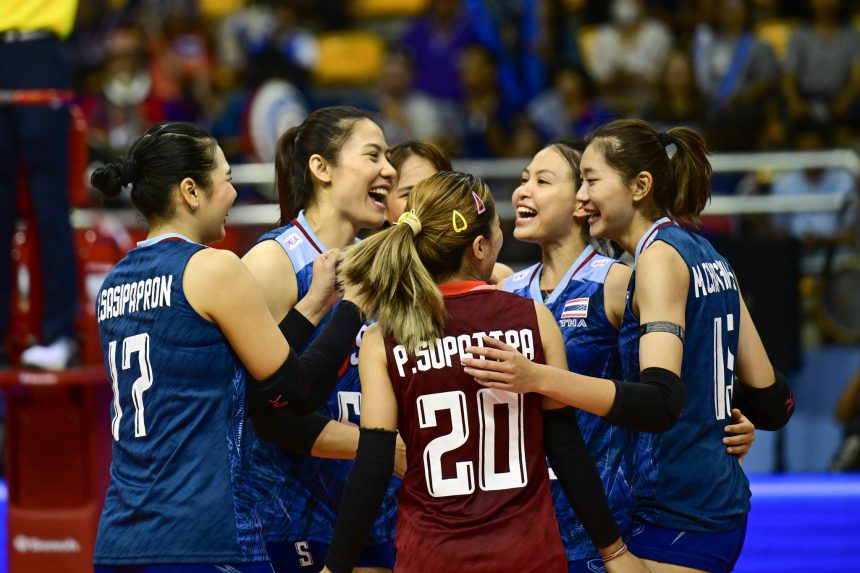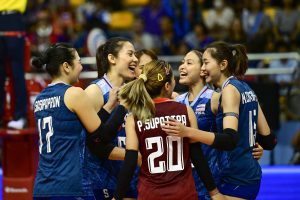 Thailand, which captured the Asian title twice in 2009 and 2013 to their name, finished atop Pool A with 6 points from two straight wins. Australia came in second place with 3 points from one win against one loss and Mongolia lost both preliminary matches to come in third place with no point earned.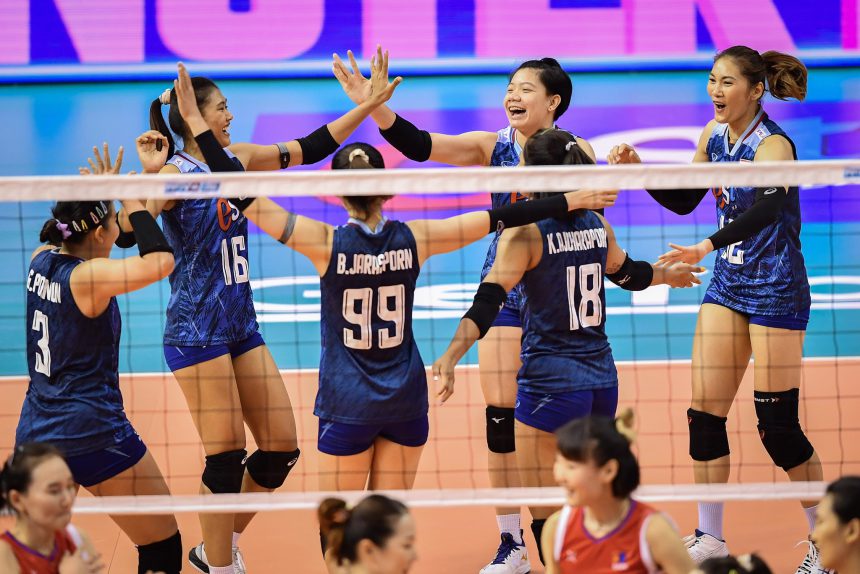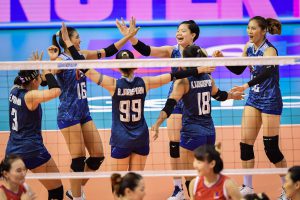 On Friday, Thailand shuffled their lineup in their last preliminary encounter against Mongolia to allow their players chances to sharpen their skills and find the right formula in preparing their team for tougher games in this topflight championship in the upcoming days.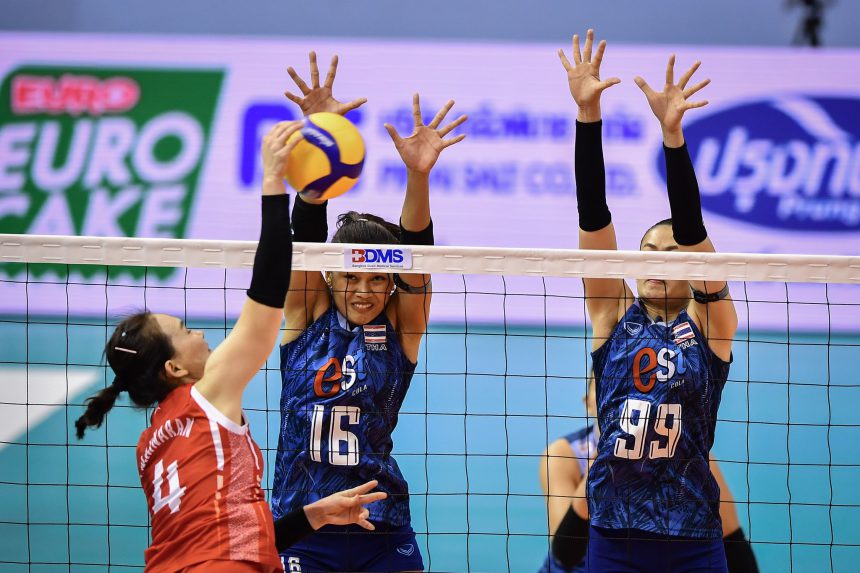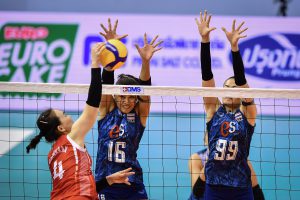 In the first set, Thailand head coach Danai Sriwacharamaytakul fielded the starting lineup spearheaded by Ajcharaporn Kongyot, Pimpichaya Kokram and Hattaya Bamrungsuk, but replaced them with another six players in the second set and those who competed in the first set got back into the competition court in the third set.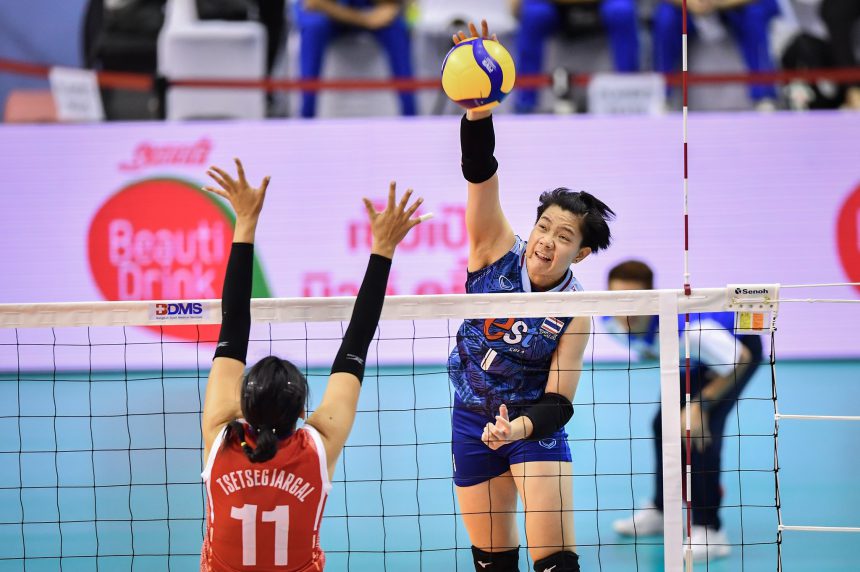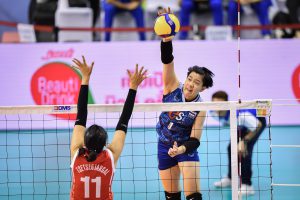 Thailand proved too hot for Mongolia to handle as the world No.15 breezed past the underdogs in a completely one-sided battle 25-12, 25-7, 25-11 in just 58 minutes.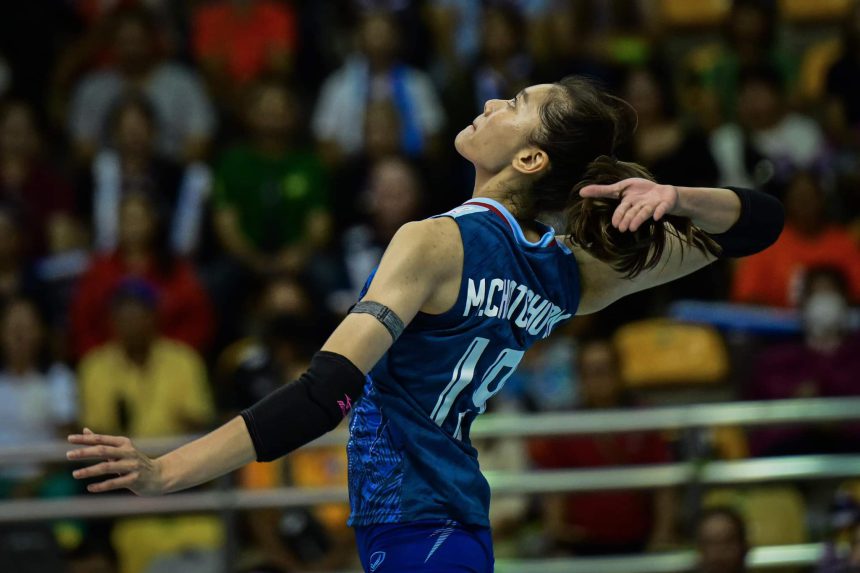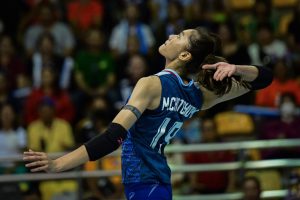 Star spiker Chatchu-On Moksri chipped in with 11 points from 2 attacks and spectacular 9 aces, 8 of which came in the Thailand's first 15 points in the opening set. Pimpichaya Kokram and Wipawee Srithong kept good company to add another 10 and 9 points respectively. Thailand limited the rivals' offense to the point that no Mongolian player got to reach double digits in scoring against them. Opposite hitter Ganbold Enkhnaran led Mongolia with 6 points including 5 attacks from 21 attempts.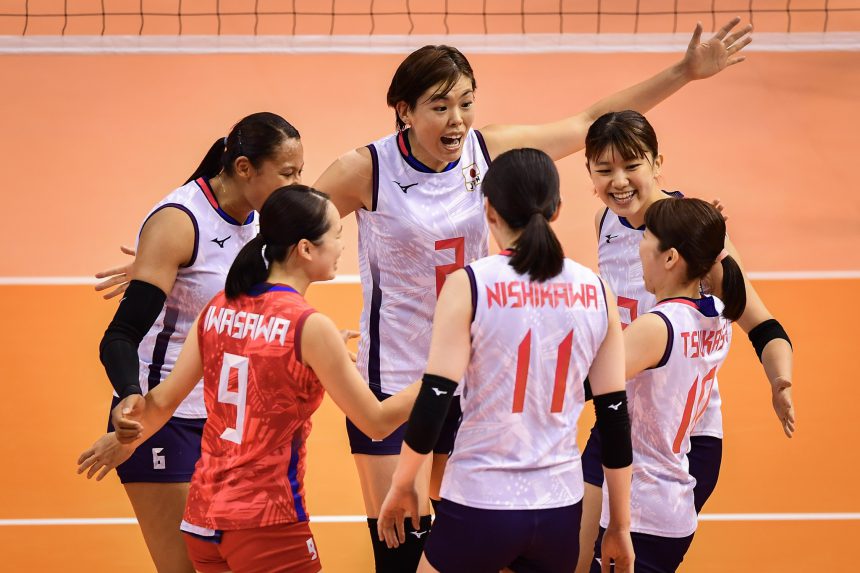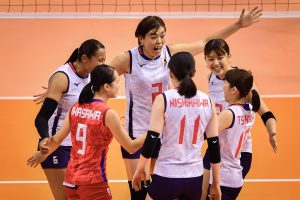 World No.8 Japan, which had claimed five Asian titles including the previous two editions in 2019 and 2017 (2021 edition was cancelled due to COVID-19 pandemic), topped Pool B with 6 points from two wins in succession, followed by India with 3 points from one win against one loss and winless Iran with no point awarded.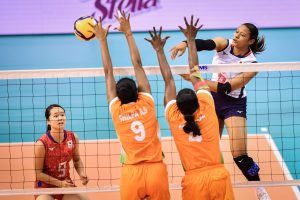 In their last preliminary clash against India on Friday, Japan fielded middle blocker and skipper Haruyo Shimamura, libero Manami Kojima and middle blocker Mami Yokota, three of them competed at this year's Volleyball Nations League preliminaries.
Outside hitter Yuki Nishikawa proved an unstoppable force in the team's lineup as she scored a match-high 19 points from 17 attacks and 2 aces to steer Japan to a comfortable straight-set 25-10, 25-16, 25-6 win. Anagha Radhakrishnan scored 8 points on the India's losing effort.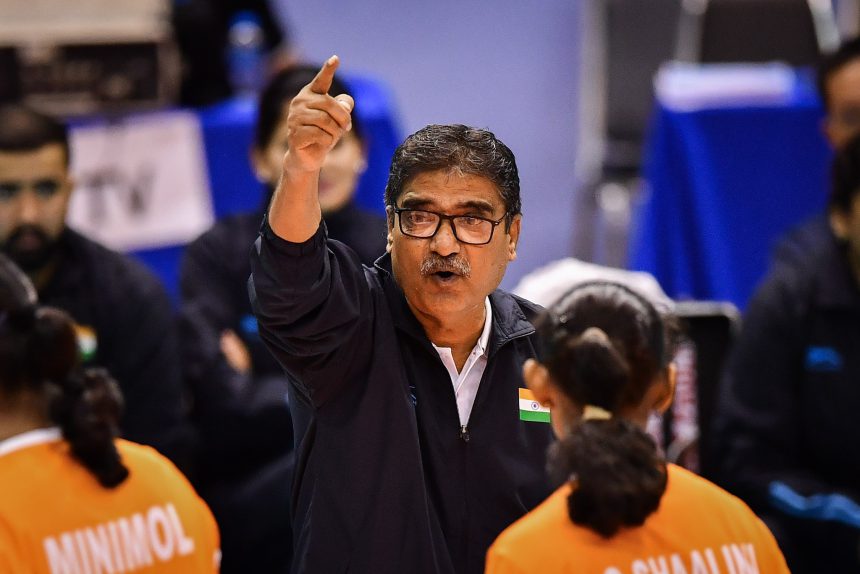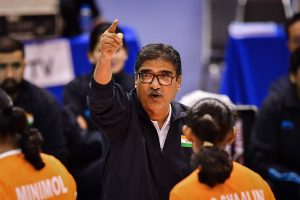 "It was a good match. Actually, we prepared ourselves well, but a little problem is we could not implement our plan. Our reception is very poor. So, we could not produce our best performance like yesterday when we played against Iran. Japan played well with good blocking and back-row defence. All the time, they were good in all compartments, in attack, in reception, in service and good blocks. We will try our best in the round of Top 8," India head coach Ajit Mahadeo Patil commented after the loss.
Meanwhile, Pool C was dominated by world No.44 Vietnam, which captured two continental titles this year comprising the AVC Challenge Cup and the Asian Women's Club Championship under the Sport Center 1's banner.
Vietnam bagged 8 points from three wins in succession, while world No.35 Korea finished second in Pool C with 6 points from two wins against one loss. Chinese Taipei completed their first-round campaign in third place with 4 points from one win against two losses, while Uzbekistan, which have yet won a set from their respective opponents, finished fourth.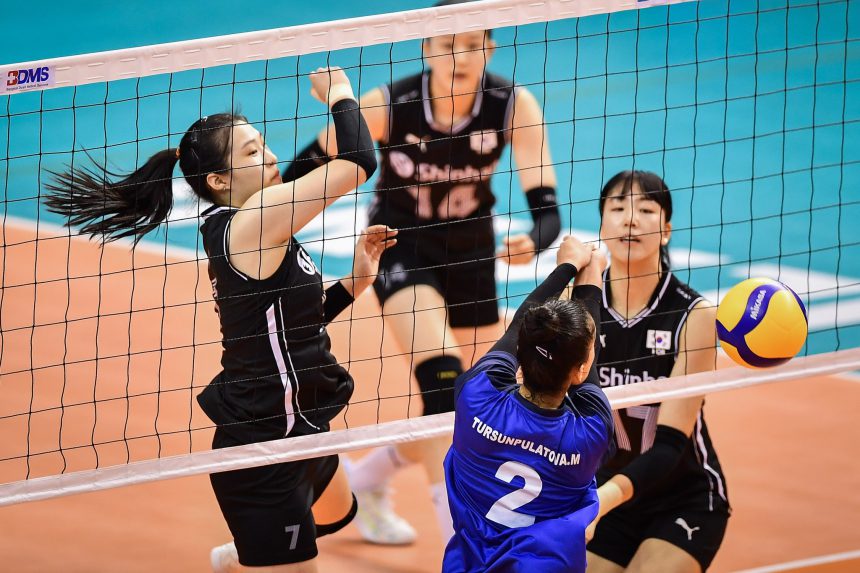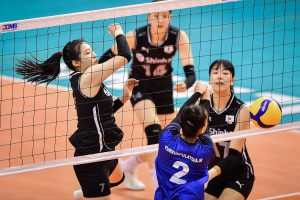 On Friday, Korea had no difficulty in shutting out Uzbekistan in a lopsided encounter 25-12, 25-15, 25-12 in their last preliminary match.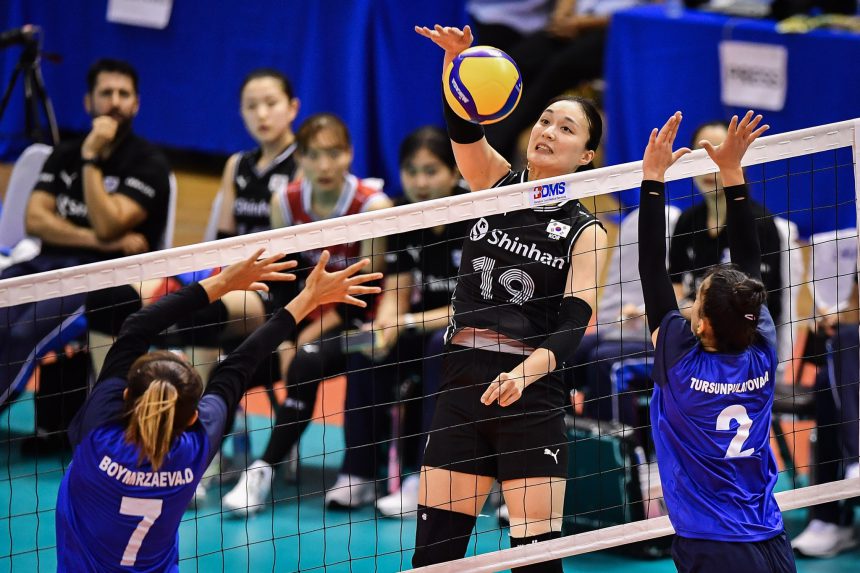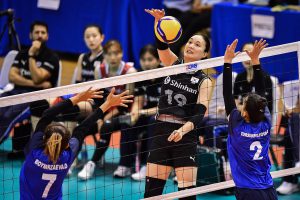 Outside hitter Pyo Seungju contributed 18 points from 14 attacks, one block and one ace for Korea, while outside hitter Sativoldieva Ezozakhon led Uzbekistan with 9 points including 8 attacks from 33 attempts.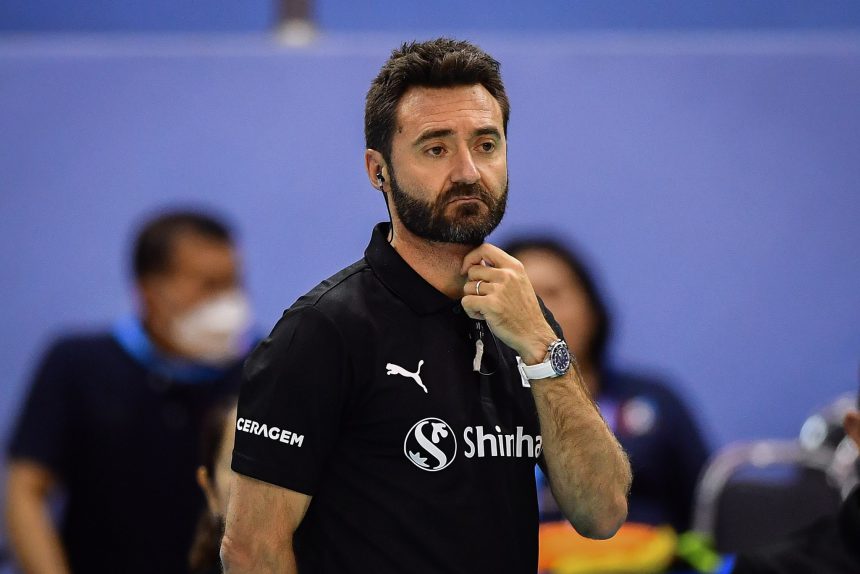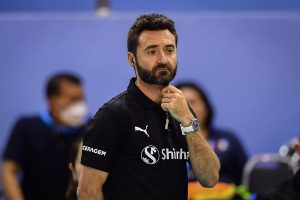 "Today, we played more comfortable in our side of the net and we improved our system. I'm very happy that my players are trying to push in the beginning to the end. It is nice to next play Thailand. I hope that the gymnasium will be full of Thai fans to support every team and I like that a lot," said Korea's head coach Spanish Hernandez Gonzalez Cesar after the win.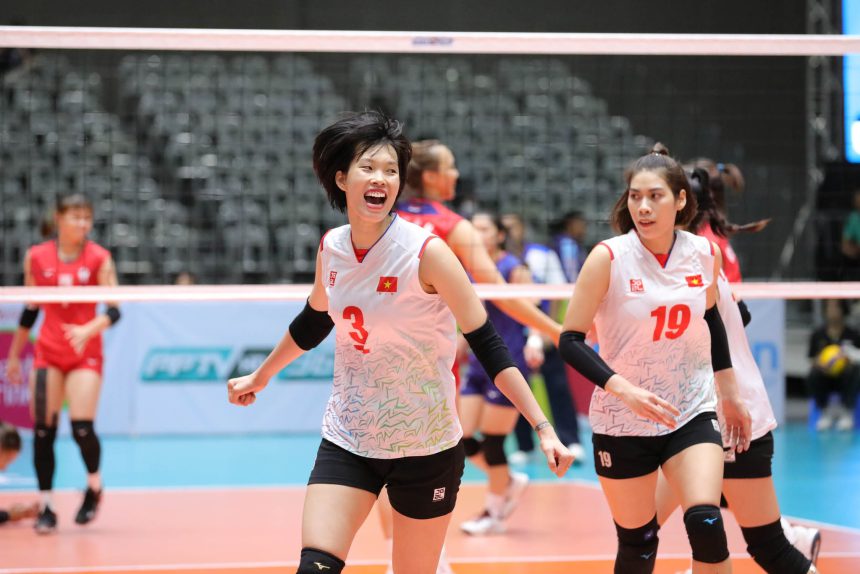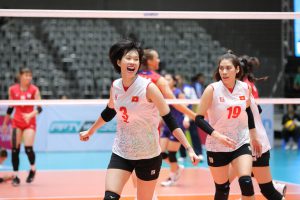 The other Pool C match saw Vietnam overcome strong challenge from Chinese Taipei to power past the fighting opponents in dramatic four-setter 25-18, 25-22, 18-25, 25-17.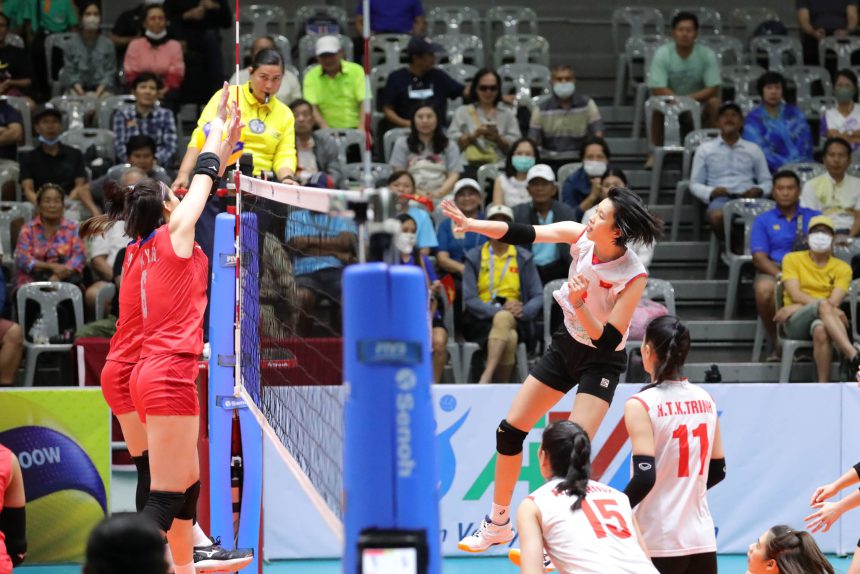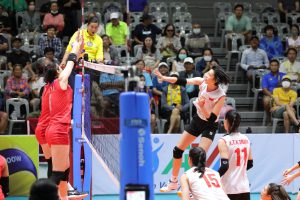 Skipper Tran Thi Thanh Thuy was the most productive player for Vietnam after scoring a match-high 24 points including 21 attacks from 50 attempts, while Wu Fang-Yu delivered 15 points on the Chinese Taipei's loss.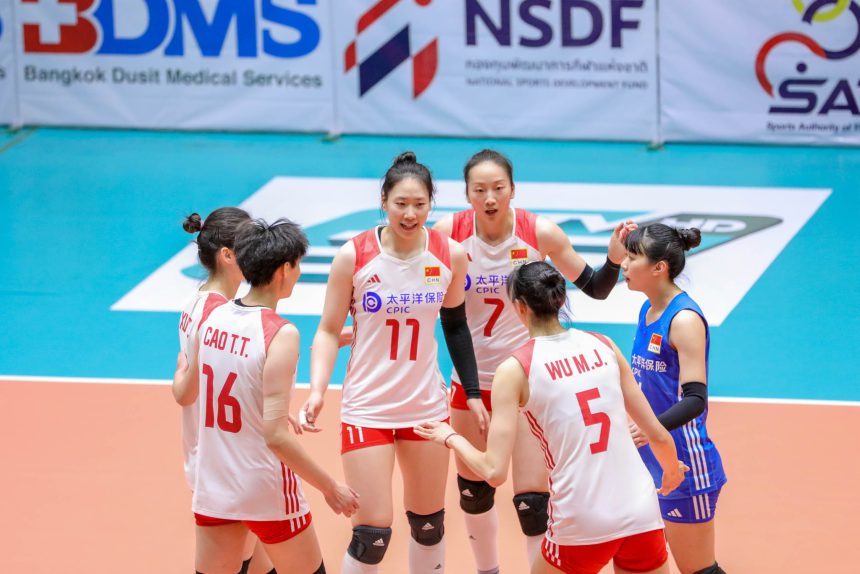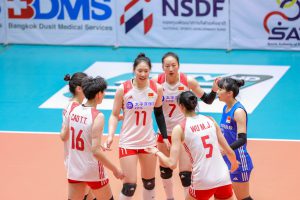 In Pool D, world No.6 China, which captured the Chengdu Universiade in early August, pocketed 9 points from a perfect sweep of three wins without losing a set. World No.39 Kazakhstan finished second with 6 points from two wins against one loss. Hong Kong, China came in third place after collecting 3 points from one win against two losses, with winless Philippines on the bottom fourth with one point.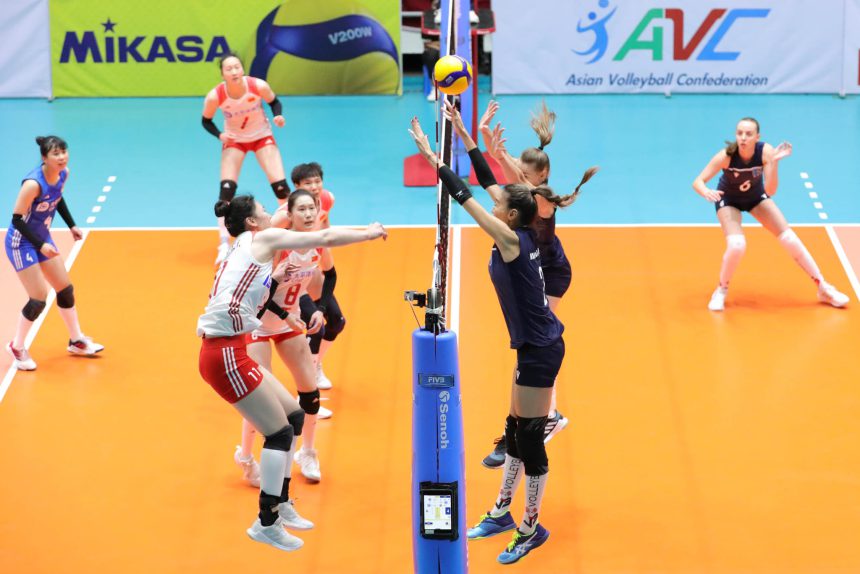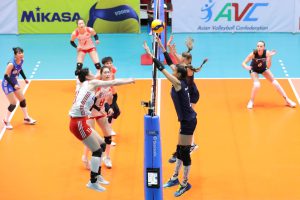 In their last preliminary match on Friday, China demolished Kazakhstan in straight sets 25-12, 25-21, 25-10.
Outside hitter Wu Mengjie chipped in with 16 points from 14 attacks, one block and one ace for China, while Tatyana Nikitina led Kazakhstan with 13 points including 12 attacks from 34 attempts.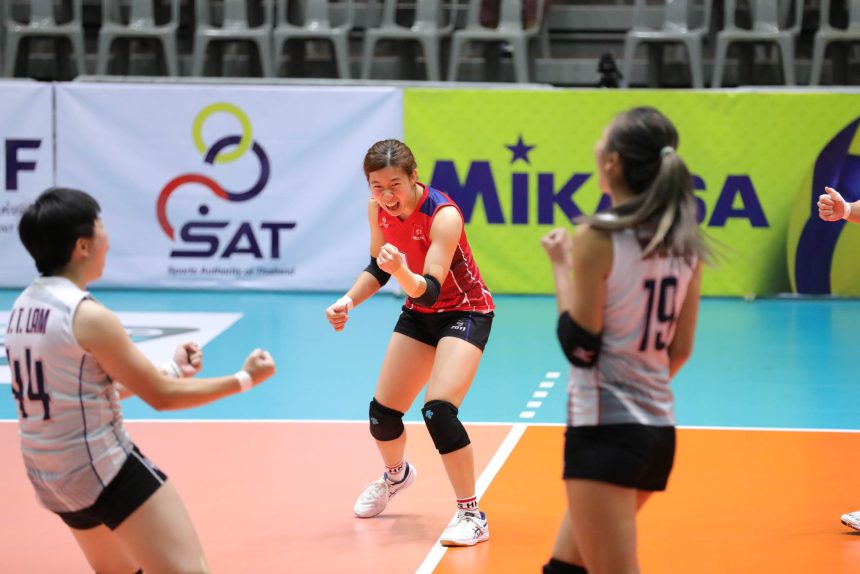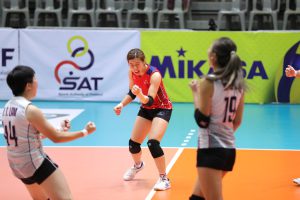 In the other encounter on Friday, Hong Kong, China put it past Philippines in three-setter 25-21, 25-21, 25-11.
Outside hitter and skipper Chim Wing Lam scored a team-high 18 points including 15 attacks for Hong Kong, China, while outside hitter Michaela Belen scored 13 points on the Philippines' loss.
At the end of the pool round-robin preliminaries on Friday, top two teams from each pool advanced to the round of Top 8, split into Pool E (A1, A2, C1, C2) and Pool F (B1, B2, D1, D2). Lower-ranked sides were relegated to Classification Round for 9th-14th places, with teams finishing 3rd in Pool A and 3rd, 4th places in Pool C contesting Pool G and those finishing 3rd in Pool B and 3rd, 4th places in Pool D competing in Pool H.
On Friday, qualified teams confirmed for round of Top 8 featured hosts Thailand, Australia, Vietnam and Korea in Pool E and Japan, India, China and Kazakhstan in Pool F. Lower-ranked teams relegated to Classification Round for 9th-14th places comprised Mongolia, Chinese Taipei and Uzbekistan in Pool G and Iran, Hong Kong China and Philippines in Pool H.
Saturday is the rest day. The competition resumes on Sunday in the round of Top 8 and Classification Round for 9th-14th places.
POOL RANKING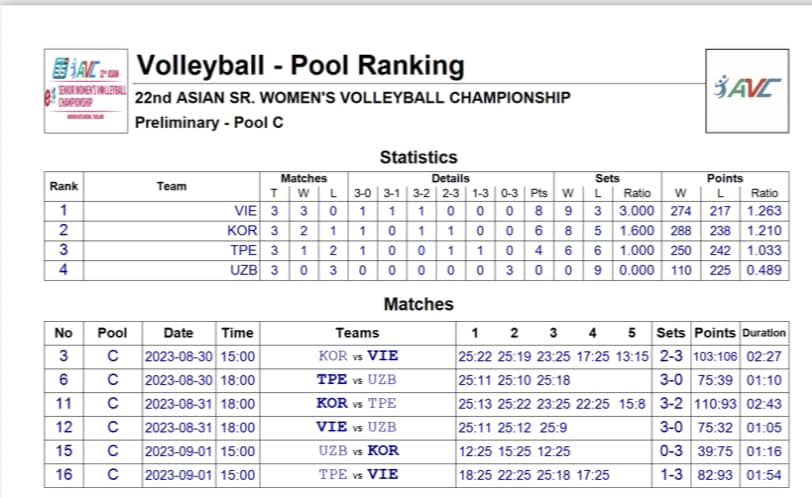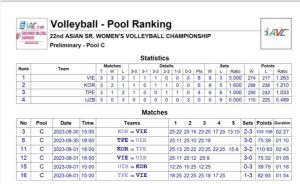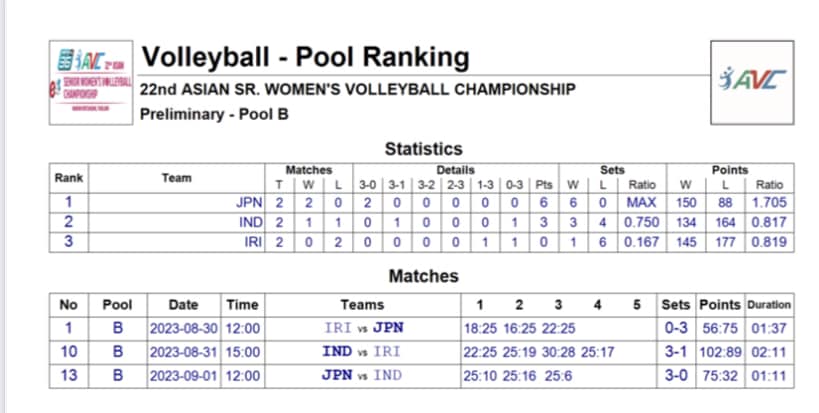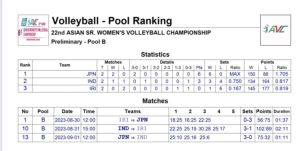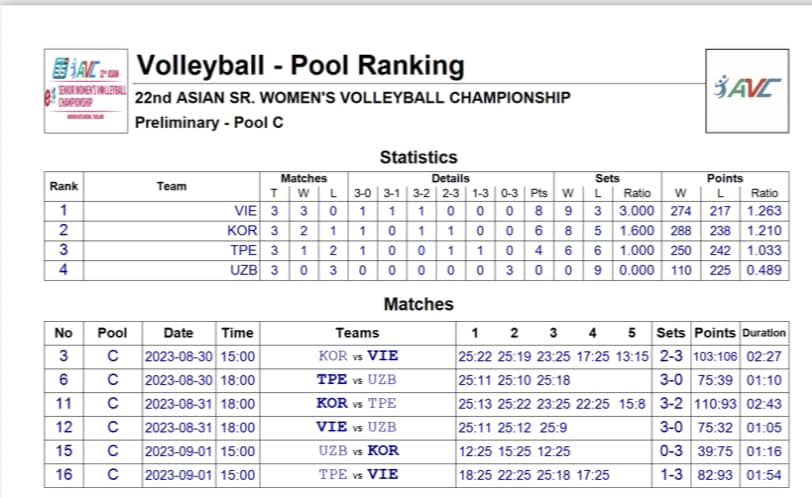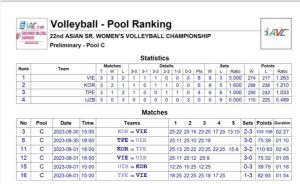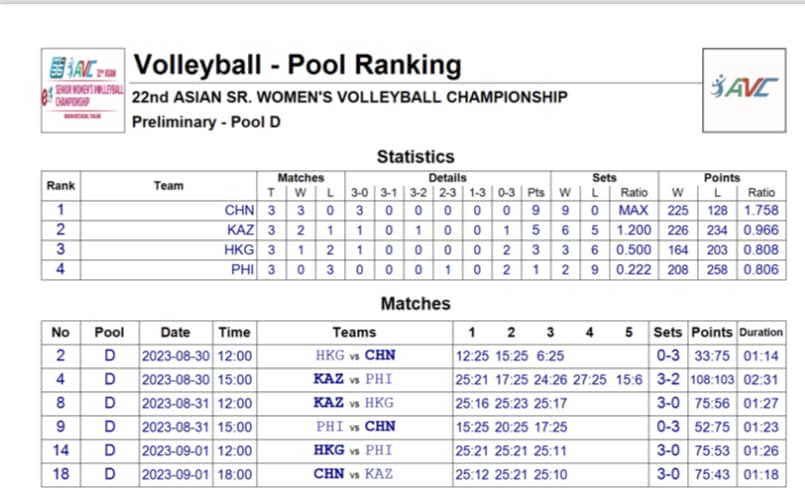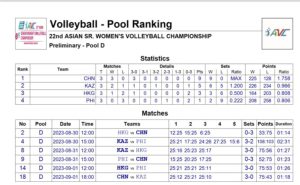 MATCH SCHEDULE


QUICK LINKS
AVC Website: click www.asianvolleyball.net
AVC Facebook: click www.Facebook.com/AsianVolleyballConfederation
AVC Twitter: click: www.twitter.com/AsianVolleyball
AVC Instagram: click: https://www.instagram.com/avcvolley/?hl=en
AVC Youtube: click: Asian Volleyball Confederation
AVC WeChat: Asian Volleyball Confederation