The middle tallies seven of her team's 13 kill blocks over the three-set match
Thailand put some excellent blocking on display in their last match of Volleyball Nations League 2023 Pool 1 in Antalya. With Thatdao Nuekjang responsible for seven of the team's 13 kill blocks, they outpaced Korea on the way to a 3-0 (25-17, 28-26, 25-21) sweep of this all-Asian clash on Sunday. Improving to a 2-2 win-loss record and seven points, Thailand climbed to eighth place in the current standings, while Korea fought hard, but had to settle for their fourth straight-set defeat since the start of the competition.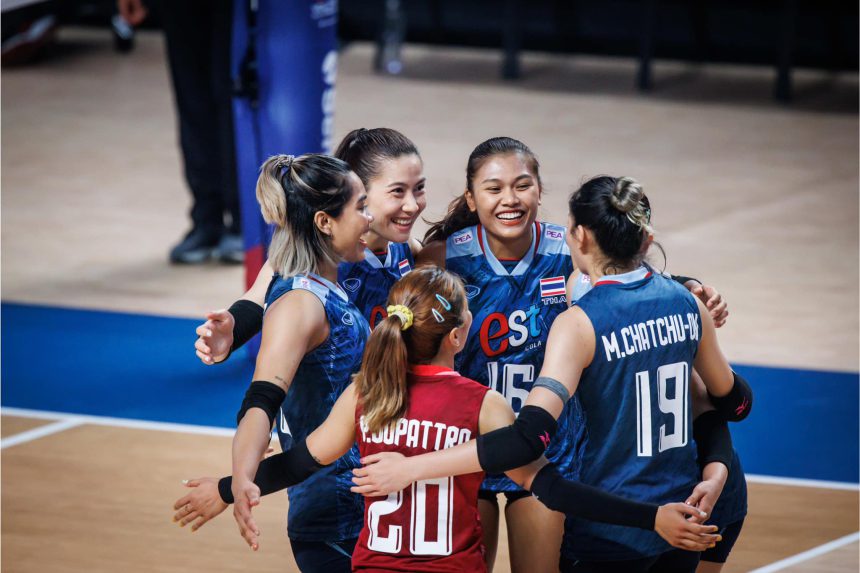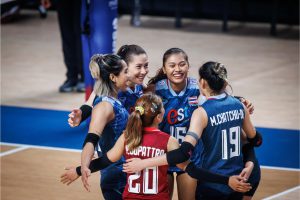 Watch Volleyball Nations League 2023 live on VBTV
In addition to outblocking Korea by 13 stuffs to five, Thailand also outplayed the opponents in attack with 48 successful spikes against 41. Outside hitter Chatchu-On Moksri delivered the match high of 20 points, including two kill blocks and two aces. Opposite Pimpichaya Kokram made another 13, while middle blocker Thatdao added four attacking points to her seven stuffs to tally a total of 11 points. Korean outside and captain Park Jeongah had three kill blocks of her own to lead her team's scorers on a total of 14 points.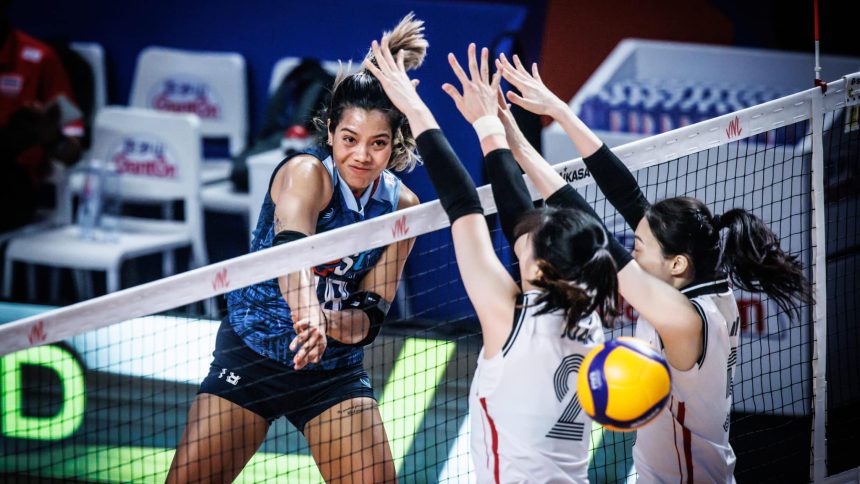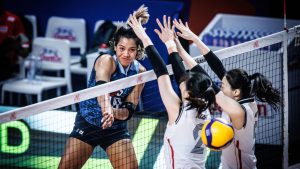 Thailand stormed into the match on a 4-0 run and provided for a one-sided first set, in which Chatchu-On scored eight times towards a 25-17 win. In set two, Korea vastly improved their game, especially in attack, putting up a fierce battle that led to pushing the set into overtime. They even stayed in control of the scoreboard for the most part of the first half of the set and eventually were the first to reach set point.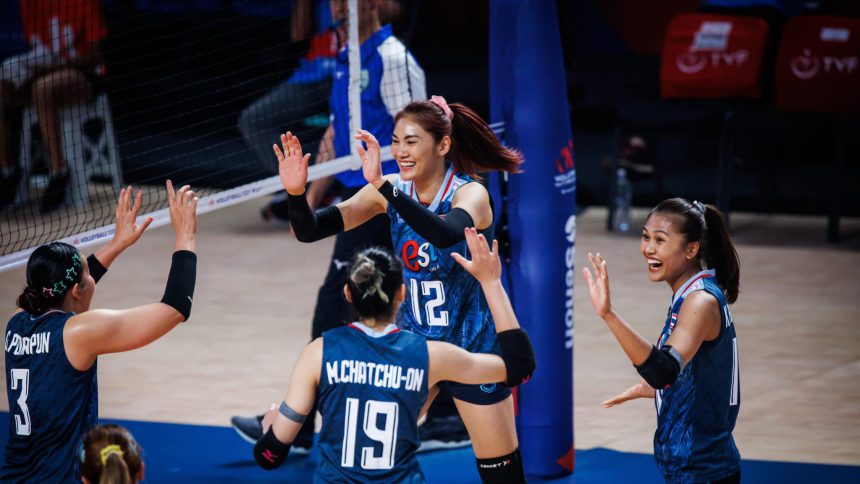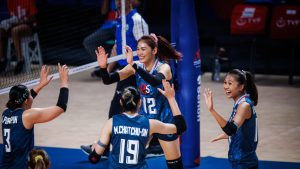 Thailand, however stayed calm, regained control and took the set at 28-26 with Thatdao monster-blocking for the winning point. Korea did not give up and, with opposite Moon Jiyun spearheading their offence, they not only stormed the third set on a 4-0 run, but stayed in charge through 16-13, when Thailand started building up another comeback. After 21-21, the Thais produced a four-point series, crowned by Wipawee Srithong and Hattaya Bamrungsuk's double block for the match winner.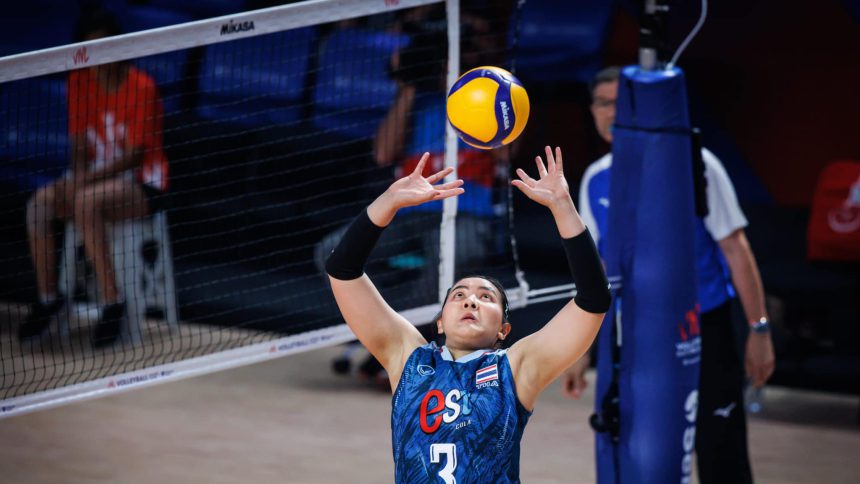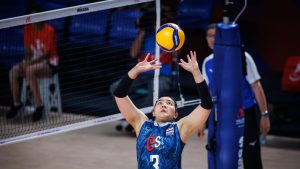 Thai playmaker Pornpun in action
"We had good teamwork on the court and we had done our homework on how to beat Korea again," said Thailand's setter Pornpun Guedpard after the match. "I have to give credit to Thatdao. She has a very strong block. And Hattaya also did a very nice job. We had a target of two wins for this week and we did it. For next week, we will try our best again…"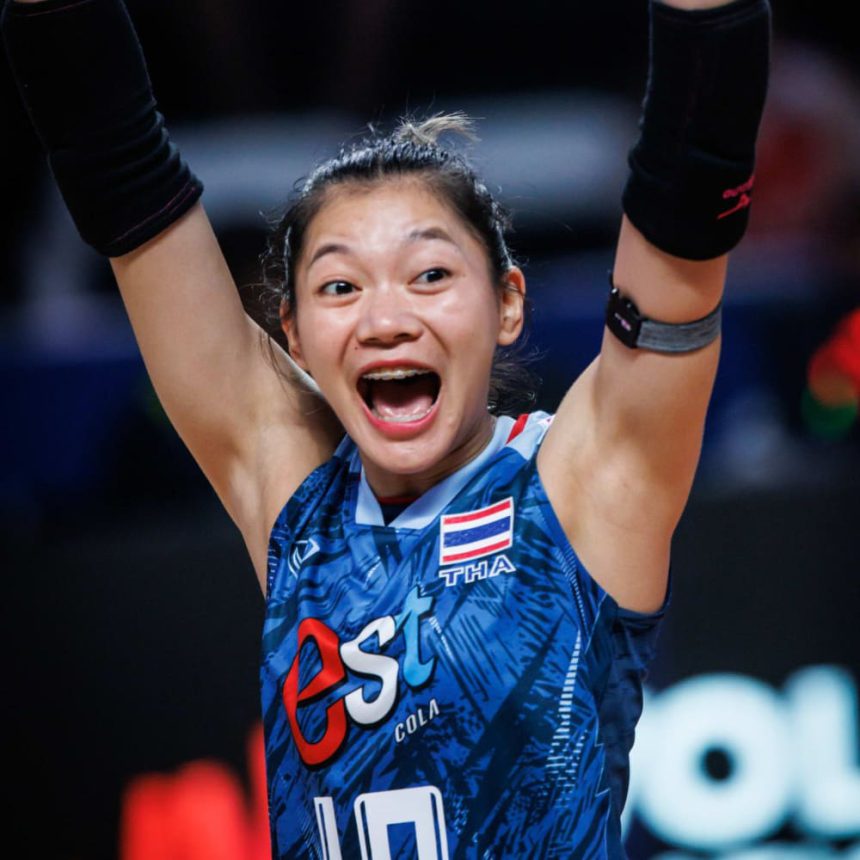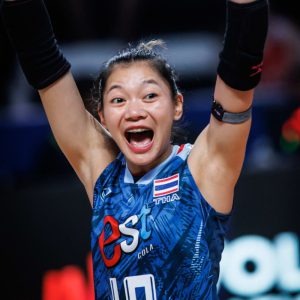 Chatchu-On celebrates
Thailand's next match is on June 14 against Germany, with which they will get their competition week two campaign in Brasilia, right before Korea take on hosts Brazil in the same pool.
https://www.youtube.com/watch?v=GvhdVW1PJCU&t=1s
The last competition day in Pool 2 in Nagoya is already over. Brazil mastered a straight-set win over Croatia in the first match of the day. Then Germany overcame Bulgaria in five sets before China shut out Japan to hand the hosts their first defeat of the tournament.
https://www.youtube.com/watch?v=nGflKUI28rA&t=2s
Next game, Canada against Serbia, starts at 17:00 local time (14:00 UTC). Then United States and hosts Türkiye meet at 20:00 (17:00) to round off the first competition week of VNL 2023.
https://twitter.com/volleyballworld/status/1665068821772738561?ref_src=twsrc%5Etfw%7Ctwcamp%5Etweetembed%7Ctwterm%5E1665068821772738561%7Ctwgr%5Eba0f37c656feaa255548fa9fd651ed4ac7a91ec5%7Ctwcon%5Es1_&ref_url=https%3A%2F%2Fen.volleyballworld.com%2Fvolleyball%2Fcompetitions%2Fvnl-2023%2Fnews%2Fthatdao-walls-off-korea-in-thailand-s-second-vnl-win
QUICK LINKS
AVC Website: click www.asianvolleyball.net
AVC Facebook: click www.Facebook.com/AsianVolleyballConfederation
AVC Twitter: click: www.twitter.com/AsianVolleyball
AVC Instagram: click: https://www.instagram.com/avcvolley/?hl=en
AVC Youtube: click: Asian Volleyball Confederation
AVC WeChat: Asian Volleyball Confederation