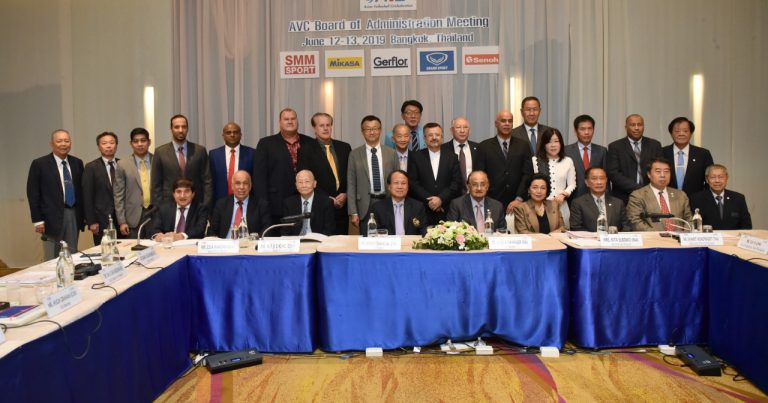 Bangkok, Thailand, June 13, 2019 – The Asian Volleyball Confederation held its 41st Board of Administration Meeting at Dusit Princess Srinakarin Bangkok Hotel, where members of the AVC's strategic and decision-making body approved agenda items and agreed on key steps likely to shape the working future.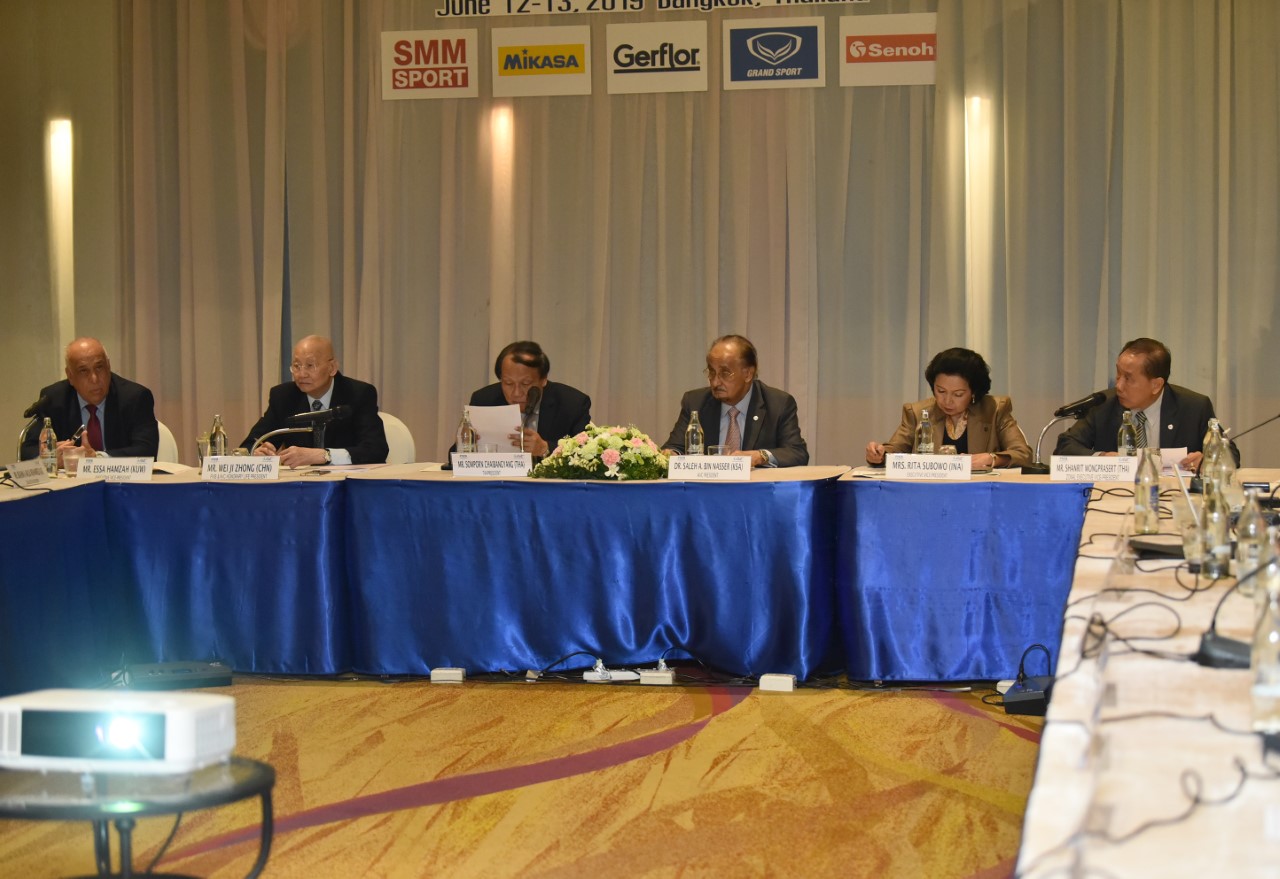 The AVC BA meeting took place on Wednesday, with Thailand Volleyball Association President Mr Somporn Chaibangyang presiding and giving a welcome speech and AVC President Dr Saleh A. Bin Nasser chairing the meeting. Also in attendance were FIVB and AVC Honorary Life President Mr Wei Jizhong, AVC Executive Vice President Mrs Rita Subowo, Executive Vice President and Chairman of Finance Committee Mr Essa Hamza and AVC Secretary-General Mr Shanrit Wongprasert, himself Zonal Executive Vice President South Eastern Zone.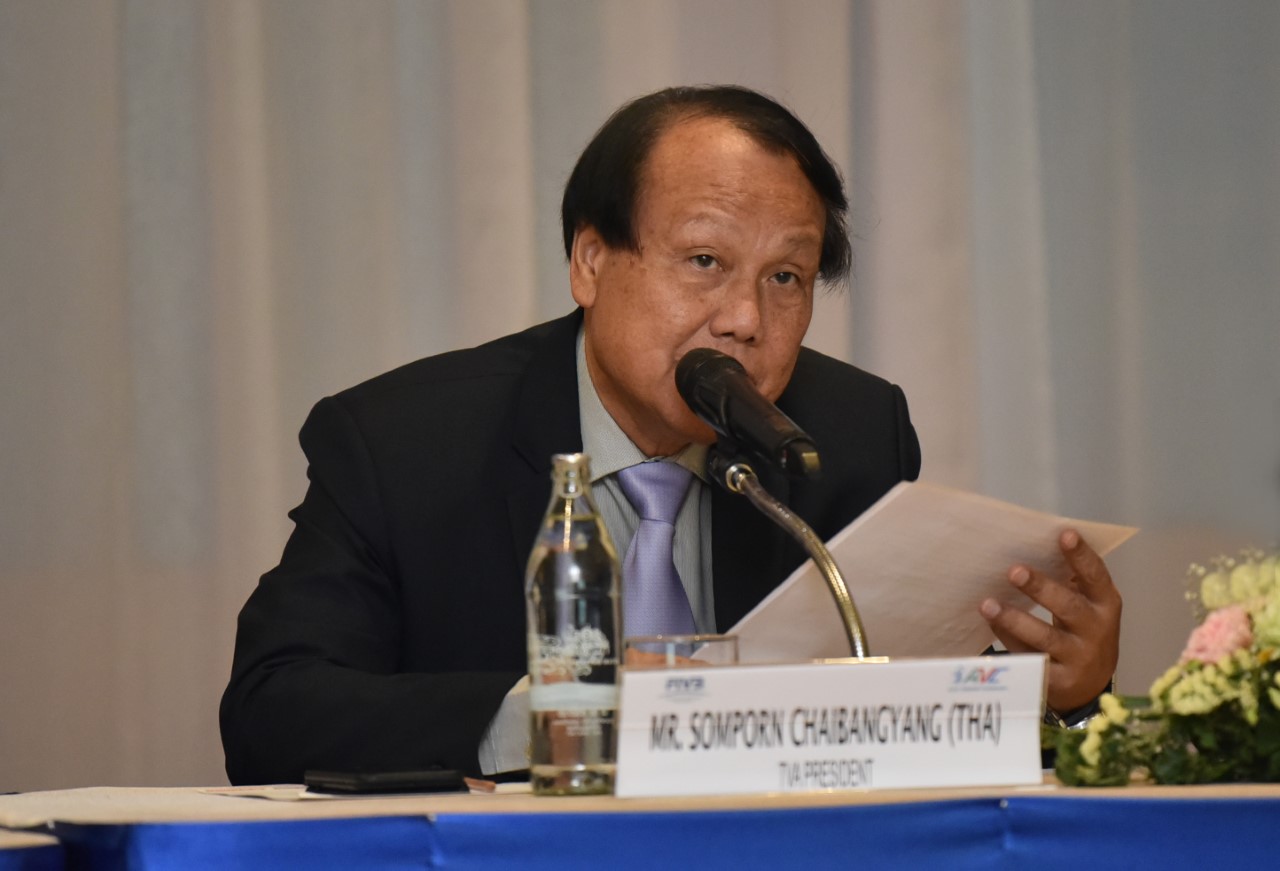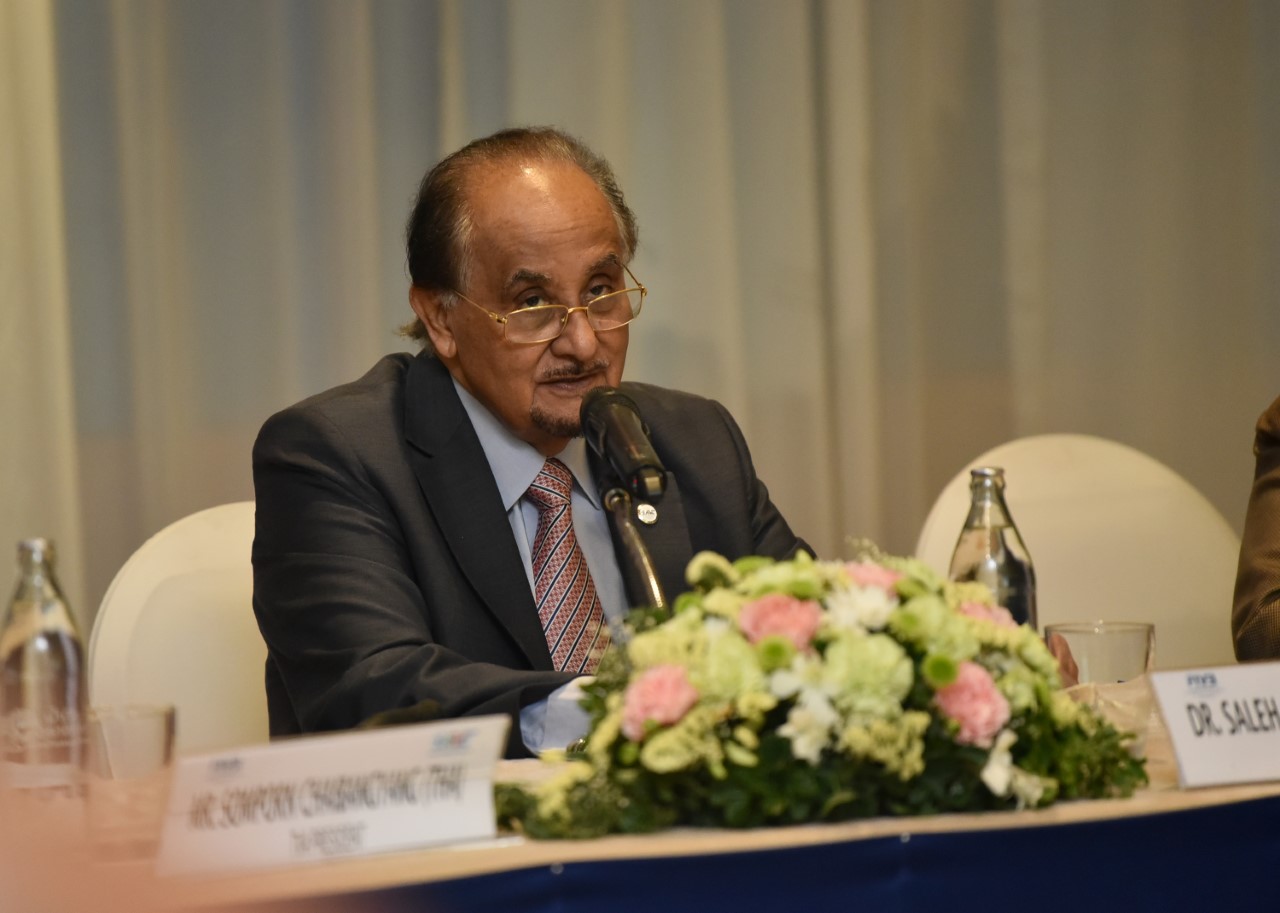 During the opening ceremony, the TVA President offered a video presentation on Thailand's preparation for hosting the 37th FIVB World Congress in Bangkok on October 15, 2020. "The TVA have been entrusted by the FIVB to co-host the FIVB World Congress in Thailand and this will be an auspicious occasion because on the same year, we are also celebrating the TVA's 60th Anniversary. Our preparation is on the right track and we look forward to welcoming you all to Thailand with all the love of our hearts. I wish all Asian countries merged into one to co-host the 37th FIVB World Congress in 2020," Mr Somporn was quoted as saying on the video presentation.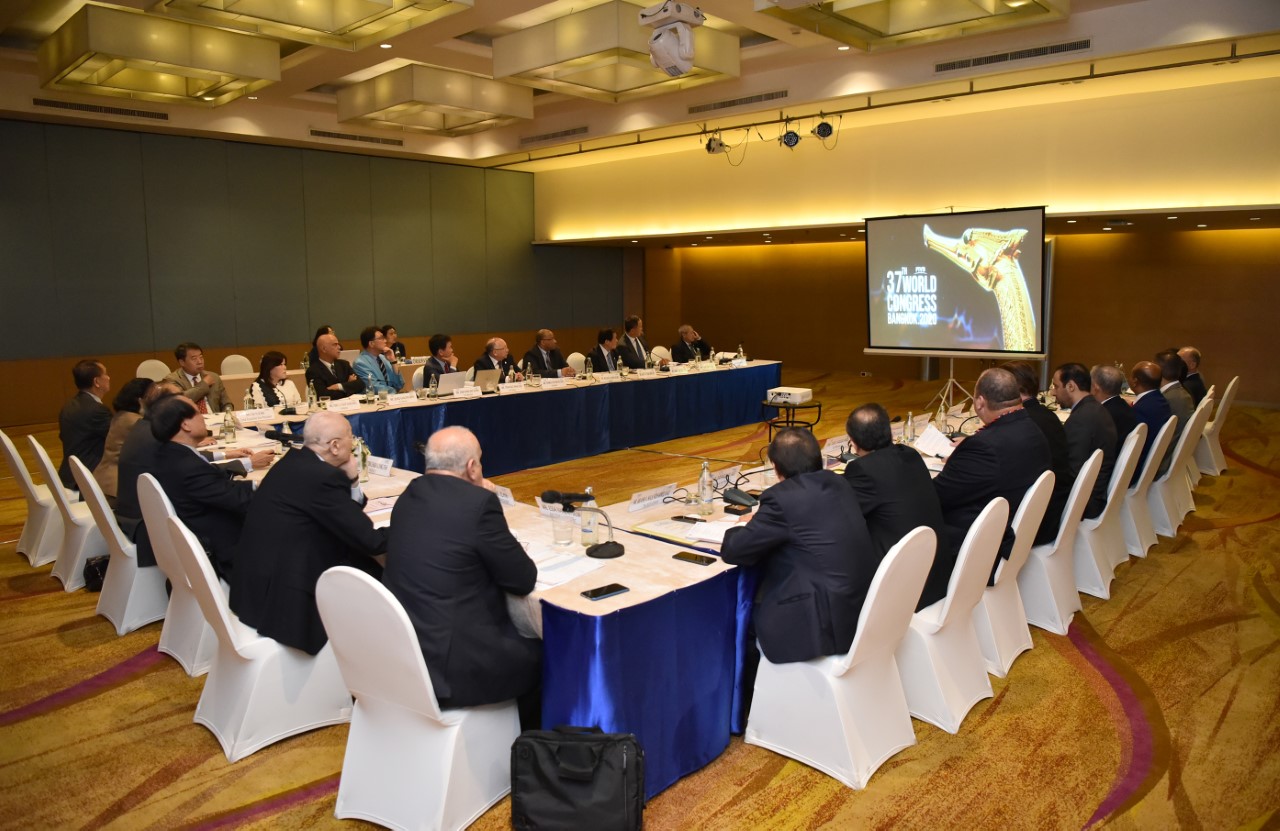 After that, Dr Saleh A. Bin Nasser gave an opening welcome address, followed by approvals without comments of the agenda and the Minutes of the previous Board of Administration Meeting in Pattaya, Chon Buri, Thailand on May 11, 2018.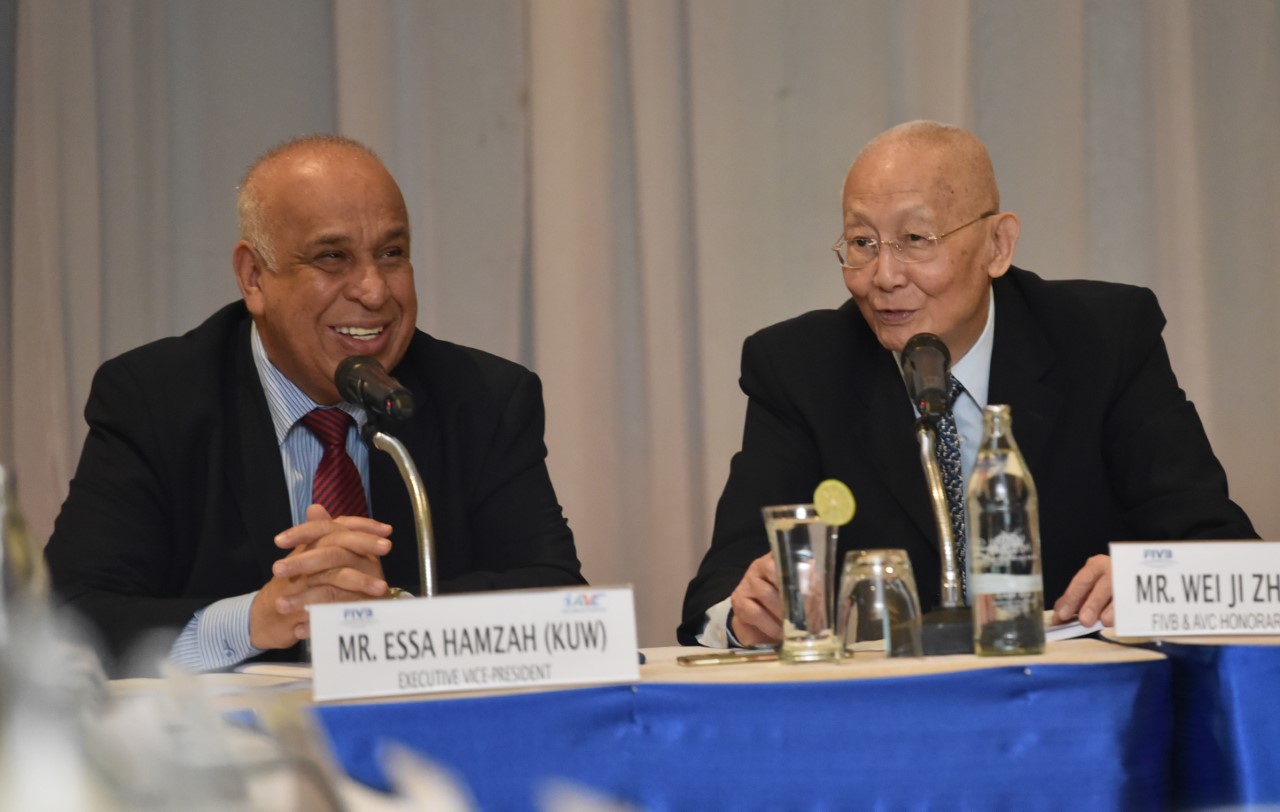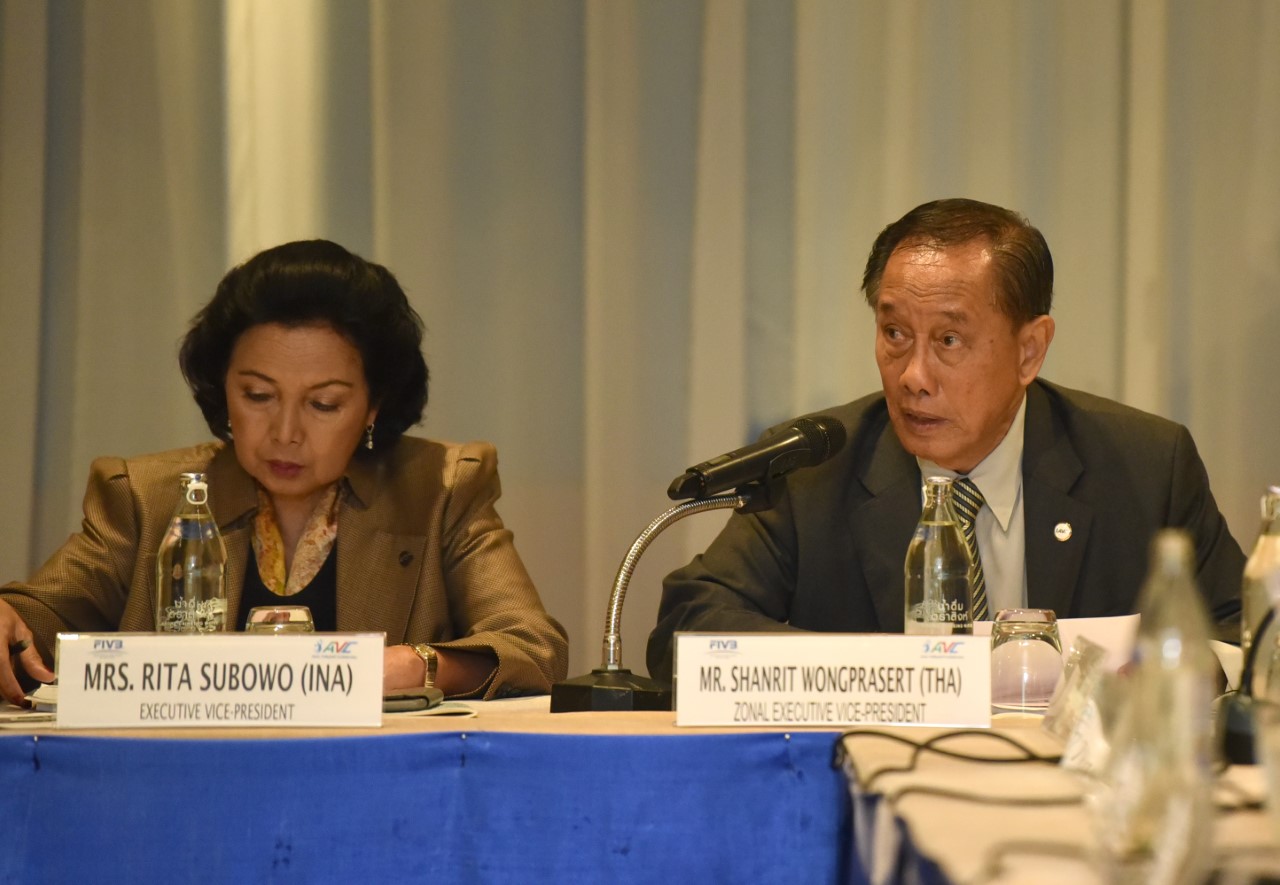 The AVC President's Activity Report by Dr Saleh A. Bin Nasser showcasing major highlights of activities the past year including his summary reports on overall picture of the AVC's tasks was acknowledged and approved as well as the Zonal Activity Reports of five Zonal Executive Vice Presidents from South East Asian Zone, Eastern Zone, Western Zone, Central Zone and Oceania Zone.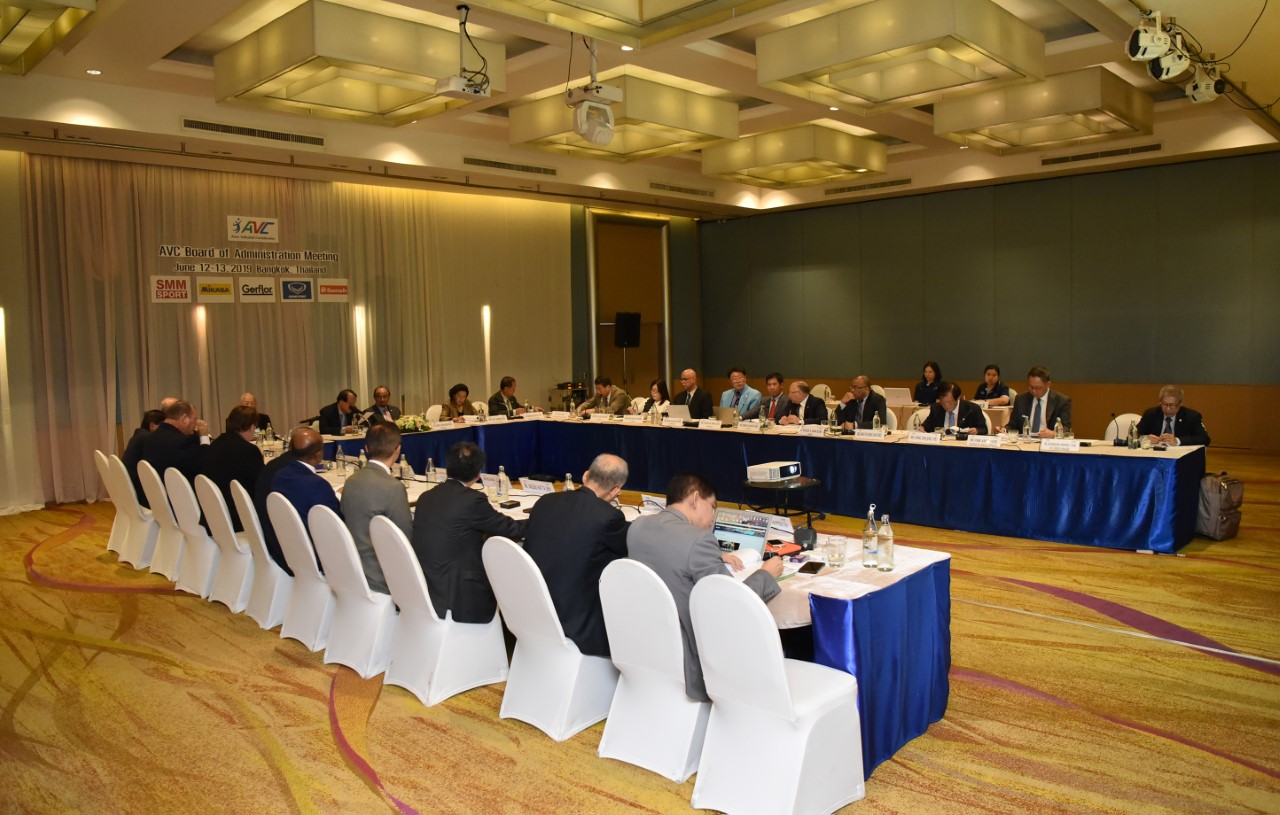 Zonal Executive Vice President Eastern Zone Mr Cai Yi asked for financial supports for some cash-strapped National Federations in Eastern Zone and Mr Essa Hamza suggested that two ways are possible to solve that problem. Firstly, the Eastern Zone itself divide their financial support obtained from the FIVB to those NFs, and secondly, the AVC can support those NFs, but not financially. It can be in the form of equipments and being part of organisers to help them compete in AVC Championships.
Zonal Executive Vice President Western Zone Mr Ibrahim A. Malik Mohammed raised the Western Zone's main proposal for the Meeting for further consideration. He said the Western Zone Board members held a meeting in Tunisia and proposed that the Western "Zone" be changed to Western "Association" in line with the OCA's chapter. After taking this matter into consideration amidst some remarks from Mr Wei Jizhong, Dr Saleh A. Bin Nasser, Mrs Rita Subowo and Dr Eom Han-Joo , BA Member and Chairman of the AVC Sports Events Council, the Meeting completely agreed in principle to make a decision for the change. With approvals of the Meeting, all five Zones of AVC will become Eastern Association, South Eastern Association, Western Association, Central Association and Oceania Association. It was urged that the FIVB be informed of the change for further approval.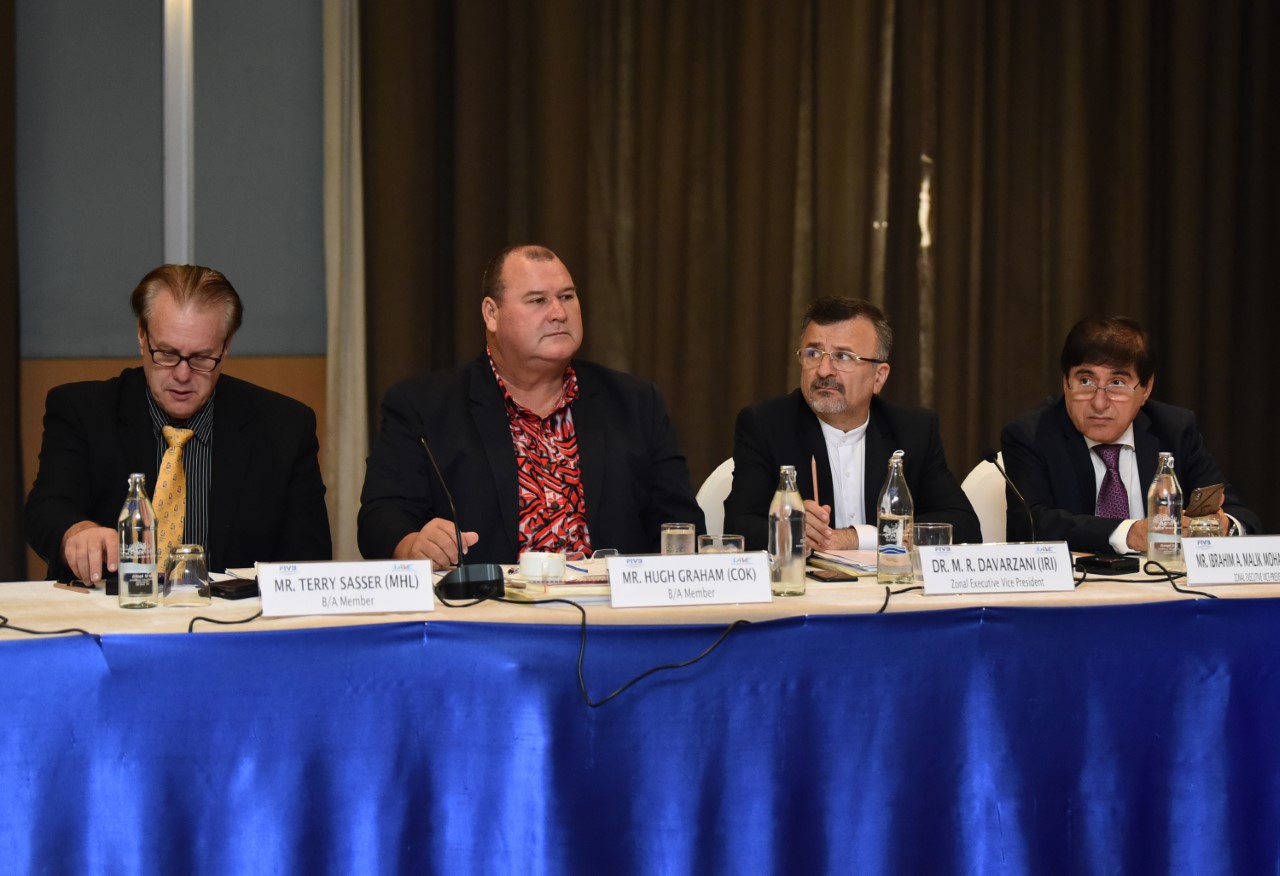 Zonal Executive Vice President South East Asian Zone Mr Shanrit informed the Meeting about the 2019 FIVB Development Projects Platform, which helps all NFs get the right support from the FIVB for improving the performance of their national teams as well as fostering the growth of volleyball and beach volleyball in their country. The AVC Secretary-General recommended that NFs from all five zones review the potential opportunities and submit their projects online using the given FIVB Development Projects Platform page. According to Mr Shanrit, the 2020 FIVB Development Projects Platform is open for online application on June 1, 2019 and will be closed on July 15, 2019.
He also cited about current situations and activities held at the FIVB Development Centre Thailand, pointing out that the centre, which has also been used as a place to run Technical Seminars, Coaches' and Referee Courses, is very active with a total of 21 teams confirming their training stints at the DC Thailand in 2019, 12 of them had already completed their missions.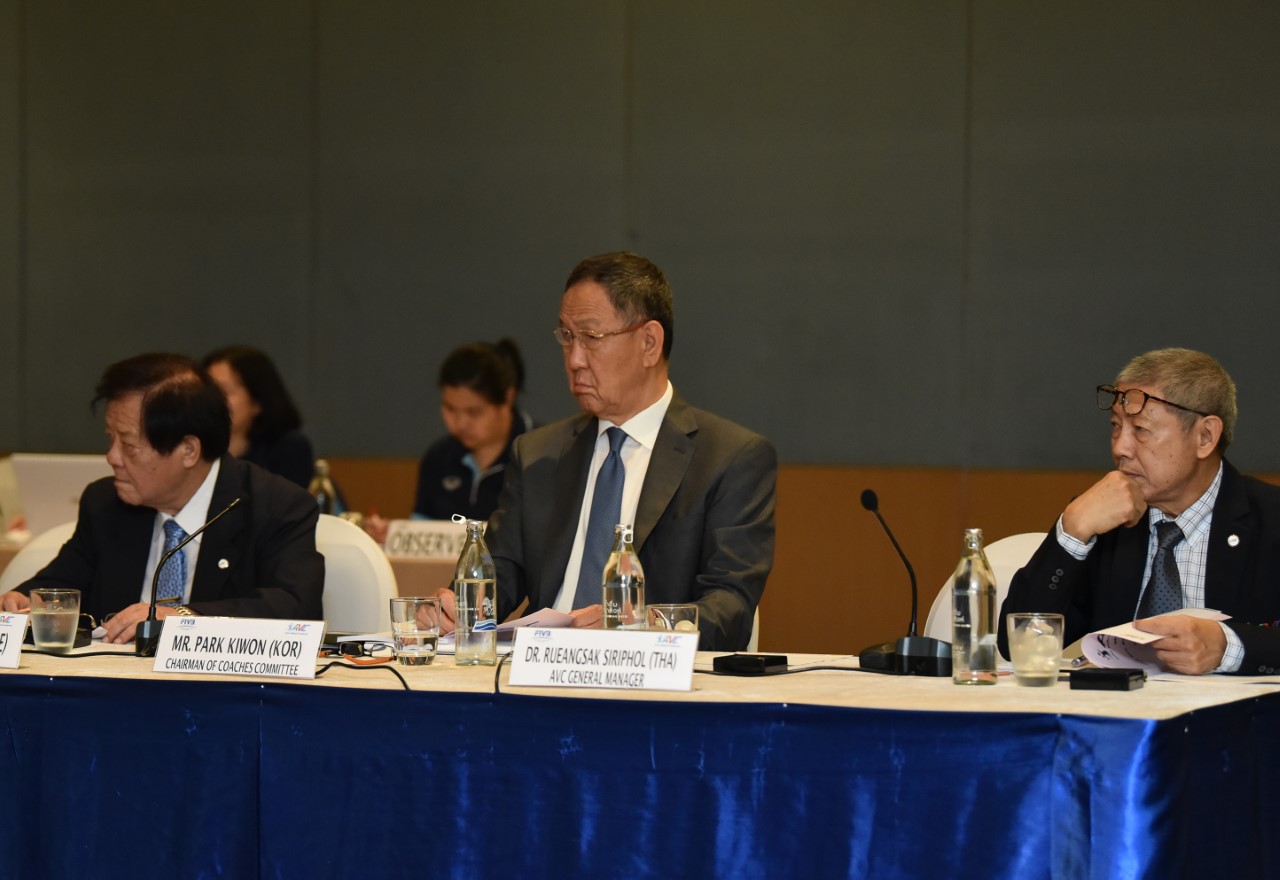 More importantly, Mr Shanrit said to attract sponsors and promoters, the South Eastern Zone is likely to get the inaugural South East Asian Grand Prix off the ground this year, with the region's top four teams – Thailand, Indonesia, Vietnam and the Philippines, vying for the prize money of almost US$100,000 at stake. He said it's expected to organise in two countries of the four participating teams, upbeat that the women's tournament will become very popular soon because any women's volleyball competition is gaining popularity in leaps and bounds in Asia and South East Asia in particular.
Mr Essa Hamza also urged the potential Asian nations such as Korea, Iran, Kazakhstan, Japan and China to conduct a possibility study for hosting snow volleyball in Asia because of the FIVB's development policy to include snow volleyball in the future Winter Olympic Games.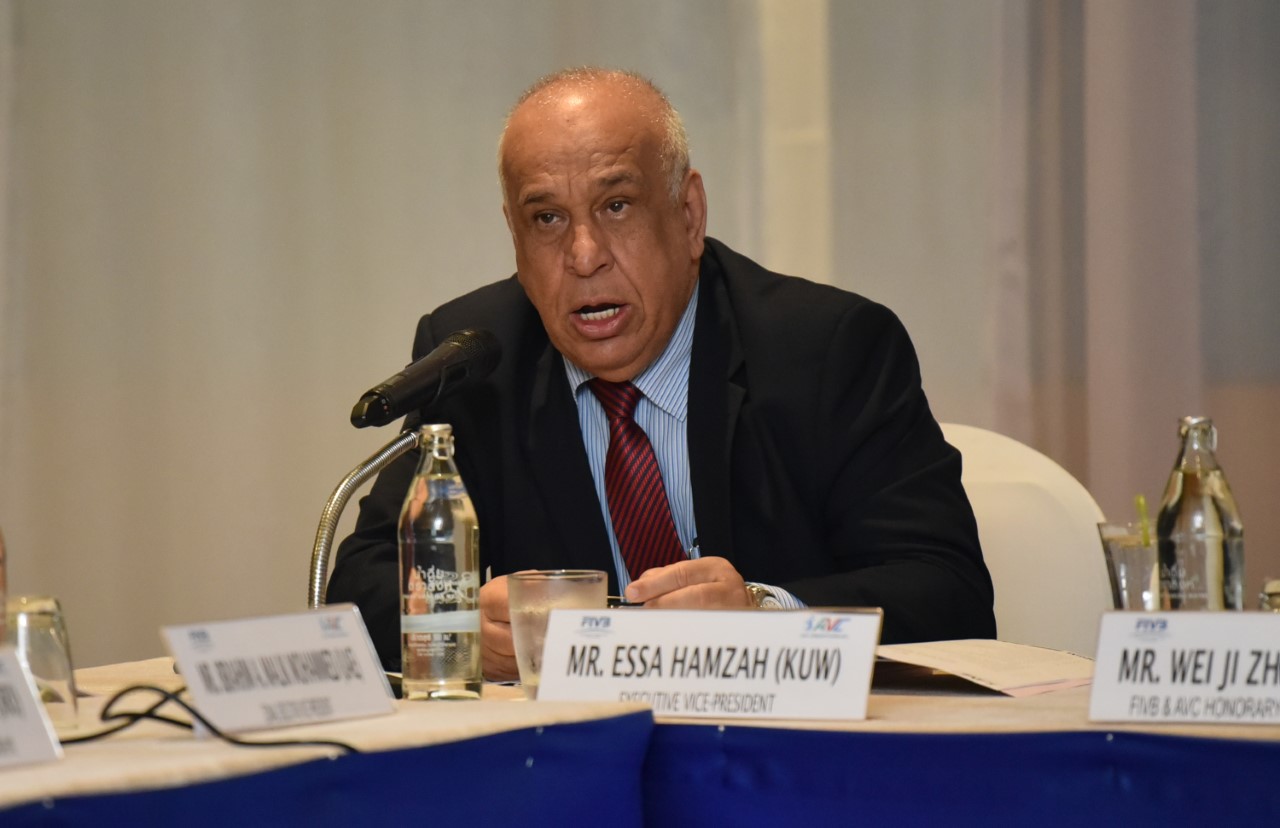 Interesting topics including qualification tournaments for the 2022 FIVB Volleyball Women's World Championship in the Netherlands and Poland and the FIVB Volleyball Men's World Championship in Russia as well as the 2024 Paris Olympic Games men's and women's volleyball tournaments and the 2020 Asian Olympic Qualification Tournaments in early January next year were also raised by BA Member and Chairman of AVC Sports Events Council Dr Eom Han-Joo for further information and discussion.
Chairpersons from other Technical Committees including the AVC Referee Committee, AVC Coaches Committee and AVC Communication Committee reported on their relevant activities and tasks completely done.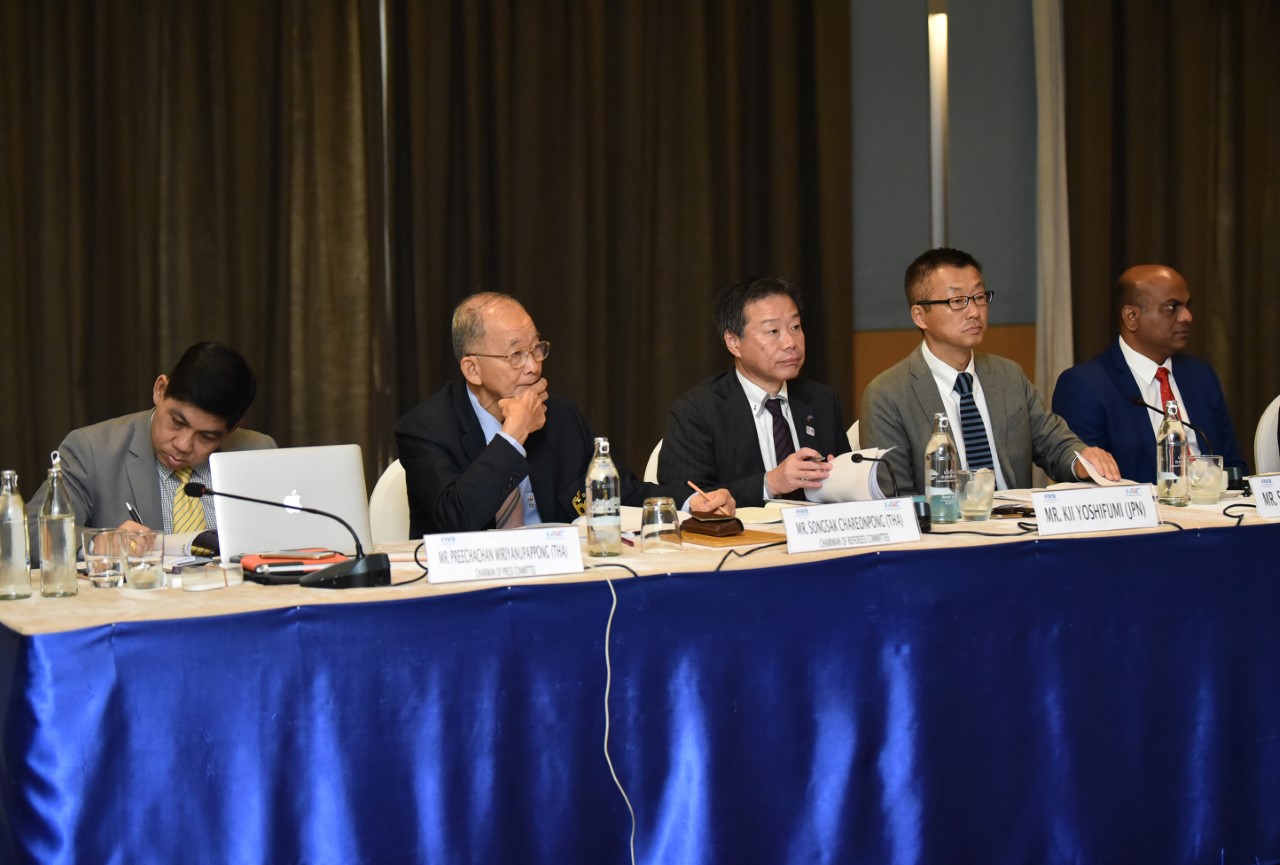 AVC President Dr Saleh A. Bin Nasser gave a closing speech during the closing ceremony. Announcement has been made that the next AVC General Assembly is due to take place in Thailand around three months ahead of the 37th FIVB World Congress, while the date of the next AVC Board of Administration Meeting remains unconfirmed officially.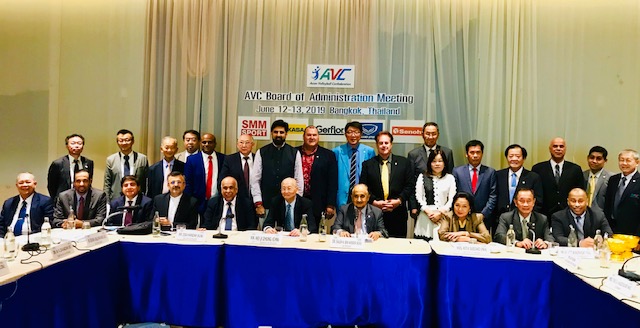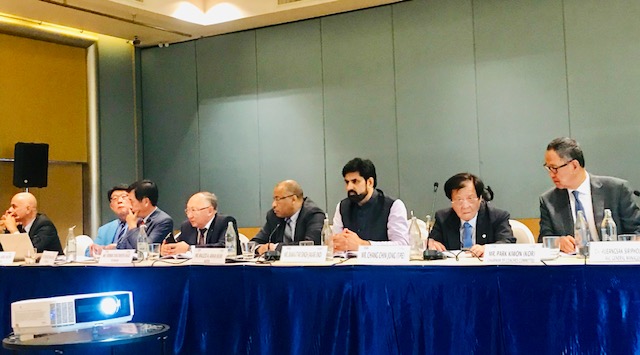 Related links of AVC
AVC Website: click www.asianvolleyball.net
AVC Facebook: click www.Facebook.com/AsianVolleyballConfederation
AVC Twitter: click: https://twitter.com/avcvolley
AVC Instagram: click: https://www.instagram.com/avcvolley/?hl=en
AVC Youtube: click: Asian Volleyball Confederation
AVC WeChat: Asian Volleyball Confederation