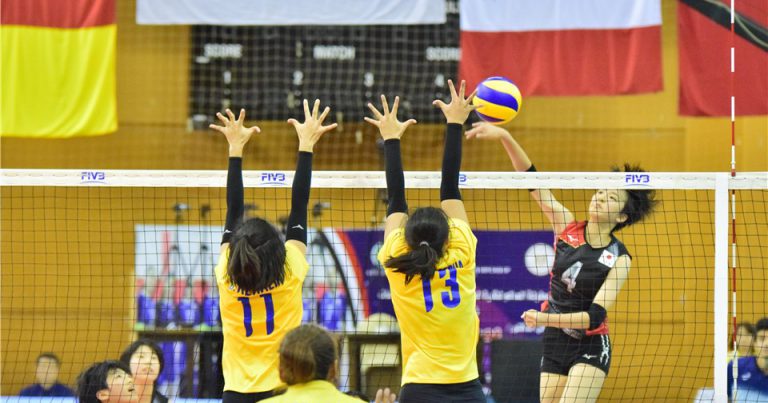 Ismailia, Egypt, September 10, 2019 – All four pool winners, China, Italy, Japan and Russia advanced to the quarterfinals of the 2019 FIVB Girls' U18 World Championship, though with varying degrees of difficulty Tuesday in the knockout matches of the Round of 16 at the Egyptian cities of Ismailia on the Suez Canal and the capital city Cairo.
They are joined by Peru, Brazil, Romania and Egypt for Thursday's quarterfinals, which will all be held in Ismailia, following a well-deserved rest day for all on Wednesday.
Quarterfinals on Thursday
China v Romania
Brazil v Russia
USA v Japan
Italy v Peru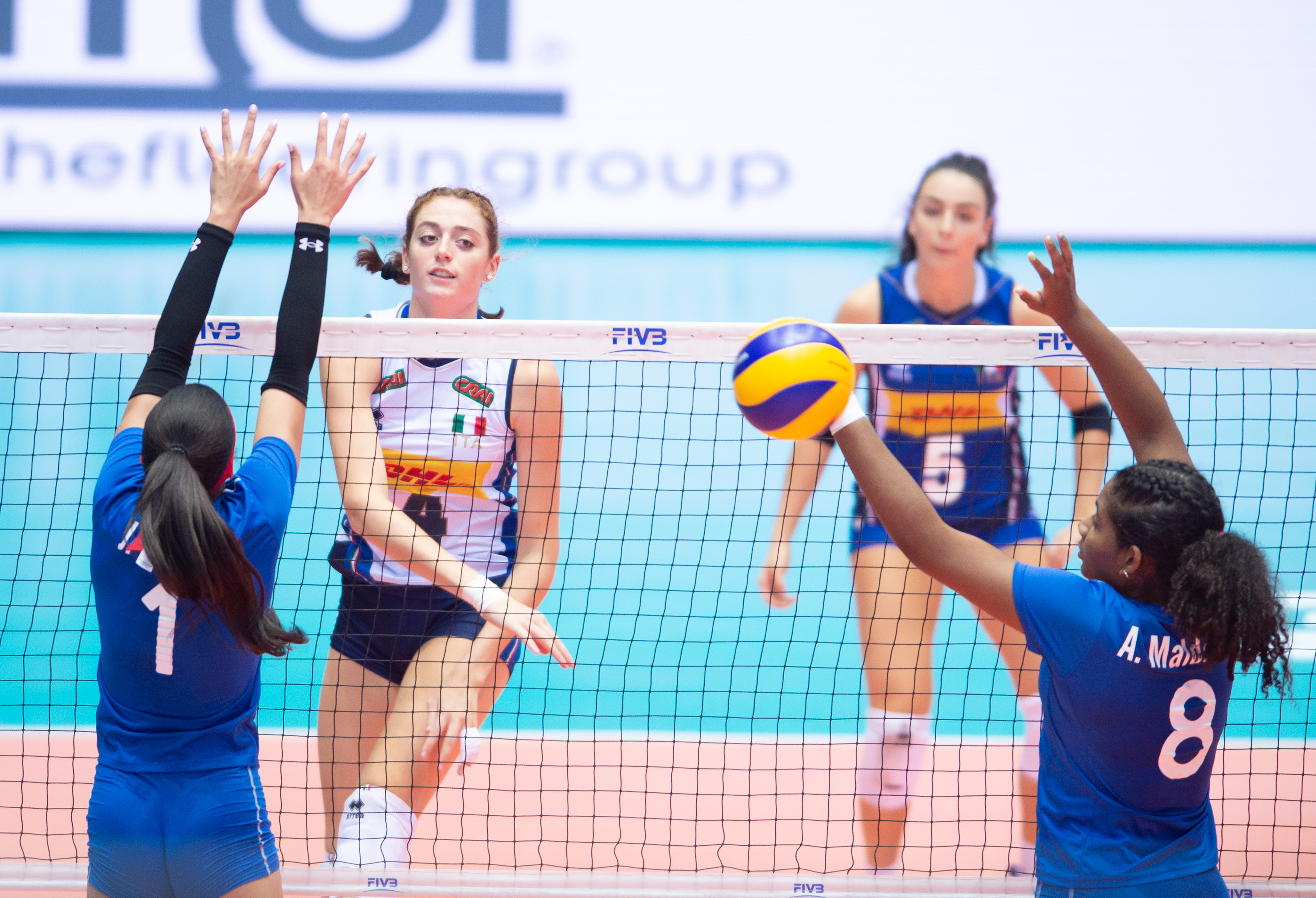 Defending champions Italy became the first team to claim a quarterfinal spot, with an emphatic 3-0 (25-12, 25-18, 25-21) sweep of Puerto Rico in Ismailia based on a highly more efficient attack.
Italy will now fight with Peru at Ismailia for a ticket to Friday's semifinals, after the latter survived an opening set to dominate the South American derby against Argentina 3-1 (16-2, 25-15, 25-22, 26-24).
Argentina missed their chance to extend the match into a tie-break after blowing their one and only set point at 23-24 and allowing Peru to come back with a 3-0 run and finish the game.
Camila Perez and Thaisa Mc Leod each scored 15 points to lead Peru, but Argentina's Bianca Cugno was the high scorer of the match with 18.
Puerto Rico will be travelling to Cairo to play out for positions 9-16, starting against Argentina on Thursday.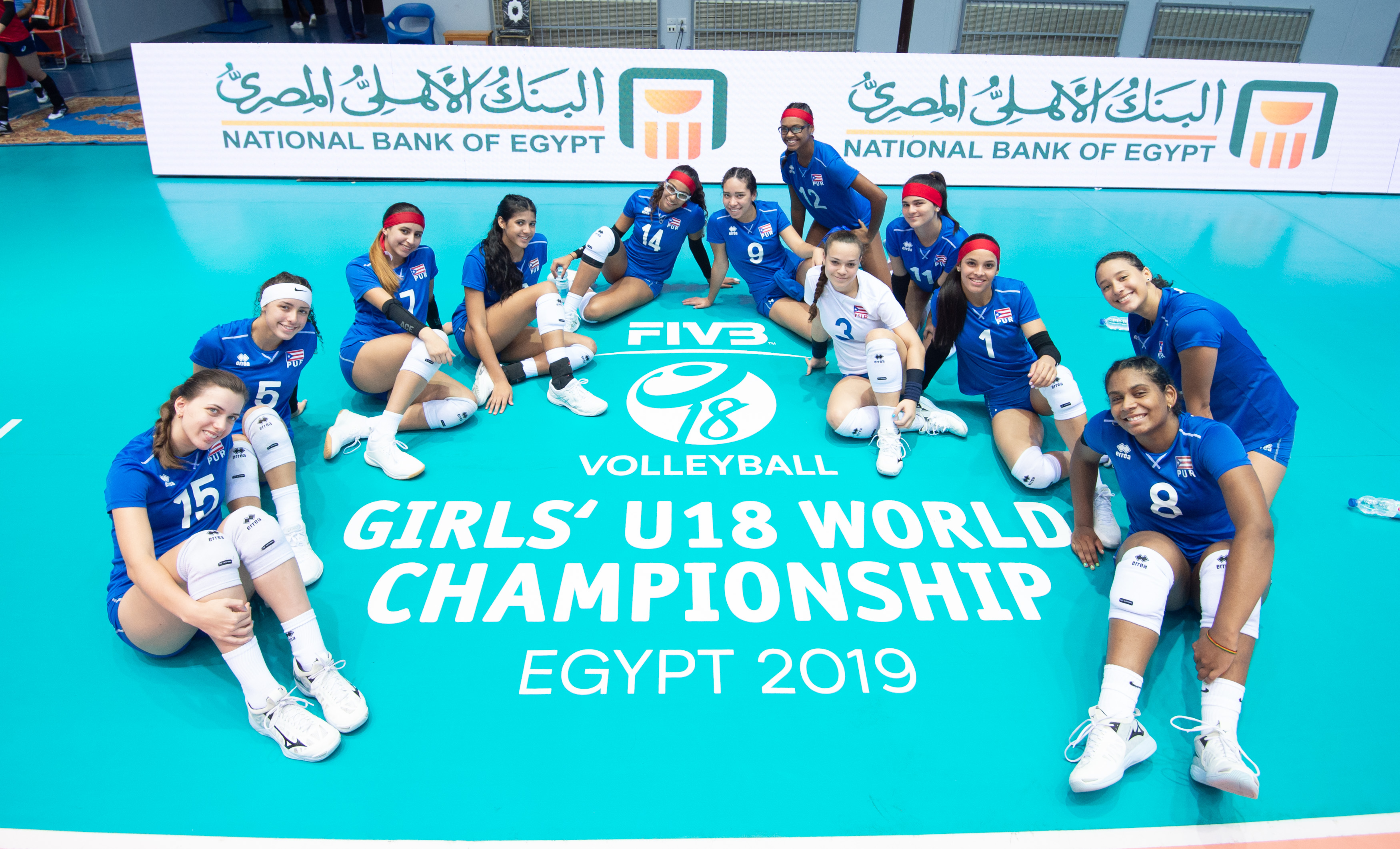 Korea proved a hard nut to crack for four-time world champions China, who opened up a healthy lead at the start of the match in Ismailia. But Korea were not throwing in the towel just yet. They drew level at 21-21, and with Park Suyeon putting on the pressure from the service line even went on to be the first to reach match point. China, though, did react, cancelled that one and went on to take the set on their own second try with an ace by Xia Sijia on Park Suyeon. It was China's only ace in the first set, after Korea had served as many as six.
In very similar fashion, Korea continued to cause problems to China's reception as they came from behind in the second to close in at 23-22 and then cancelled four set points of China, before Wang Wenhan blocked Park Haejin for the last point.
Again China opened the third with 5-0 and 8-1 leads. And again Korea rallied to go ahead by as many as four at 14-18. And yet again China reacted to reach match point with two two spare at 24-22. Korea sumerilly cancelled both before China got it right on their third attempt with Zhang Kefan serving an ace on Park Eunseo for the final 3-0 (27-25, 27-25, 26-24).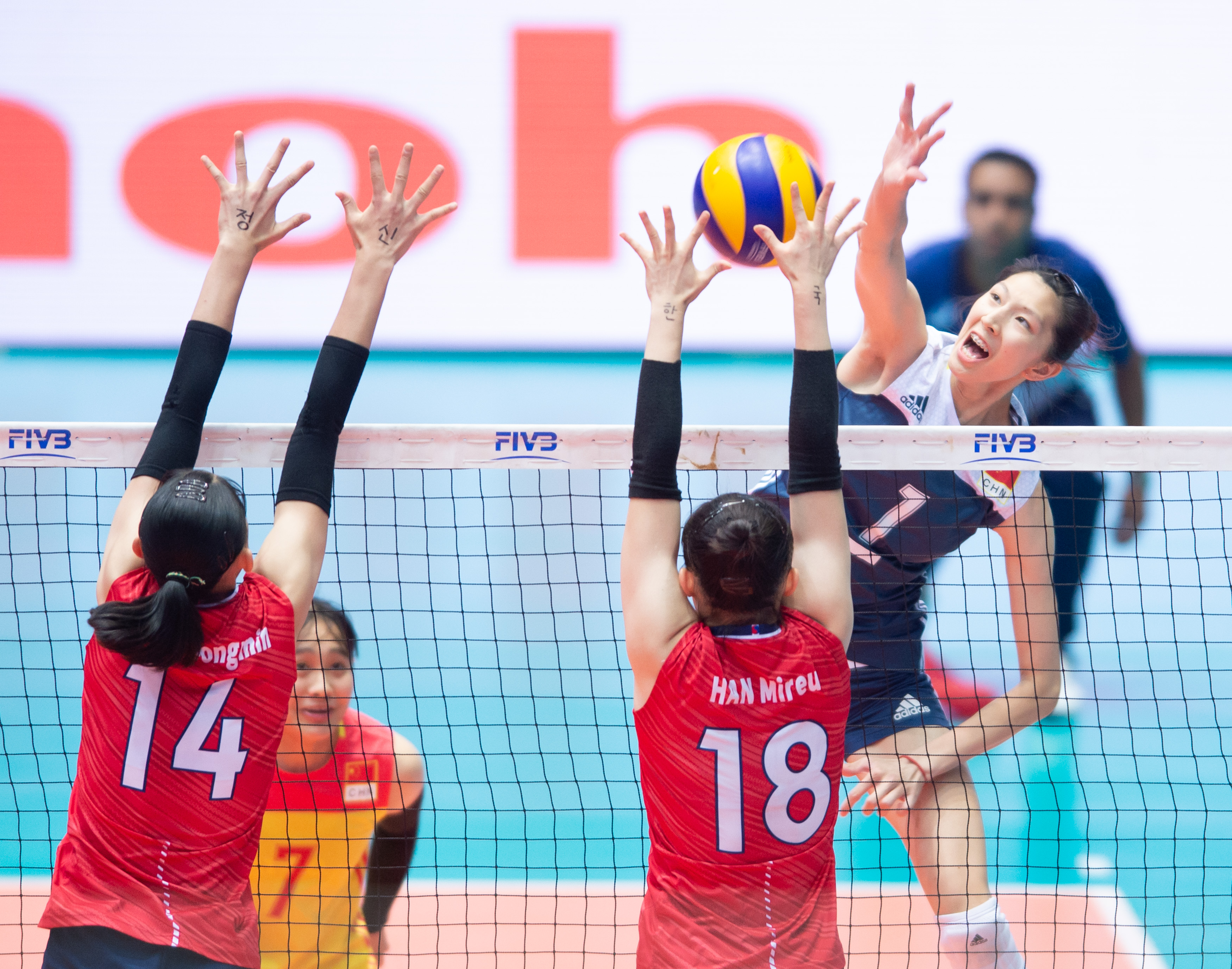 China will vie on Thursday for a semifinal spot against Romania who shut out Turkey 3-0 (25-18, 25-16, 25-20) in Tuesday's Round of 16.
Alexia Carutasu was once again Romania's best scorer with a match high of 12, while Francesca Alupei added another 10.
Playing their fifth match in as many days, Brazil overcame their obvious and understandable fatigue to knock out Canada 3-0 (25-21, 25-18, 25-19) – though the North Americans certainly gave went down fighting.
Especially in the first set, Canada kept up with the three-time world champions before the South Americans broke away to reach set point with two to spare. Marcelle Arruda came on off the bench to serve hard on Katarina Pantovic, allowing Ana Luiza Rudiger to position herself perfectly for a block on Julia Murmann to bring it home.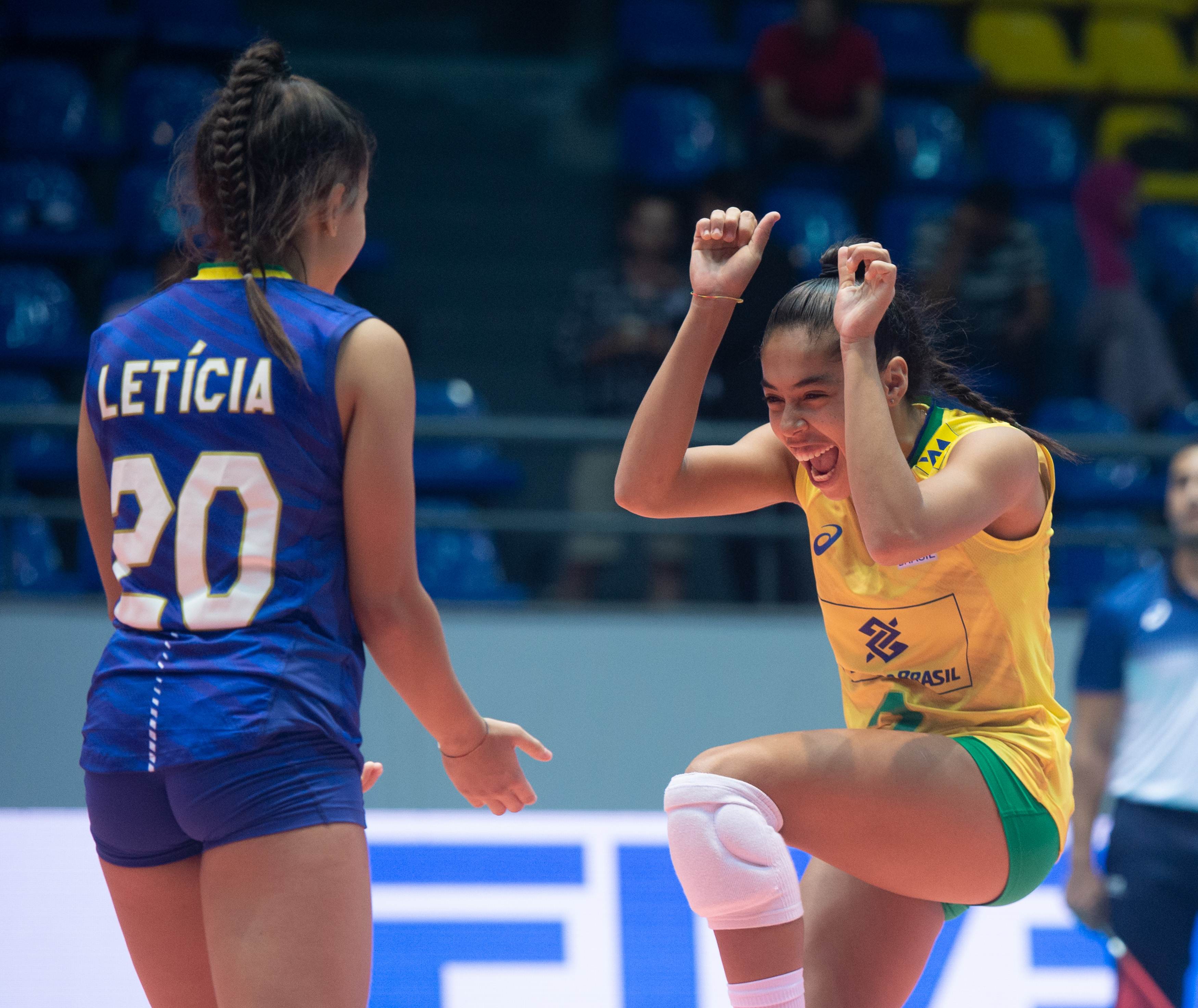 Brazil are now up against Russia, who were also playing their fifth game without a break but managed to deal with Bulgaria 3-1 (25-17, 25-20, 15-25, 25-16).
The Russians essentially let go of the third set, as Bulgaria sprinted off to a 1-10 start and reached set point with as many as nine to spare. First chance the Balkan side got at a sideout, Joanna Atanasova got the ball on the floor to keep Bulgaria alive.
But with Elizaveta Kochurina scoring a match high 19 points (just one more than Bulgaria's Maria Yordanova) and the team overall posting 12 blocks (seven of those by Kochurina), Russia regrouped to take the fourth and advance to the top eight.
This leaves Bulgaria to play for positions 9-16 – their first opponent in the next phase being Canada.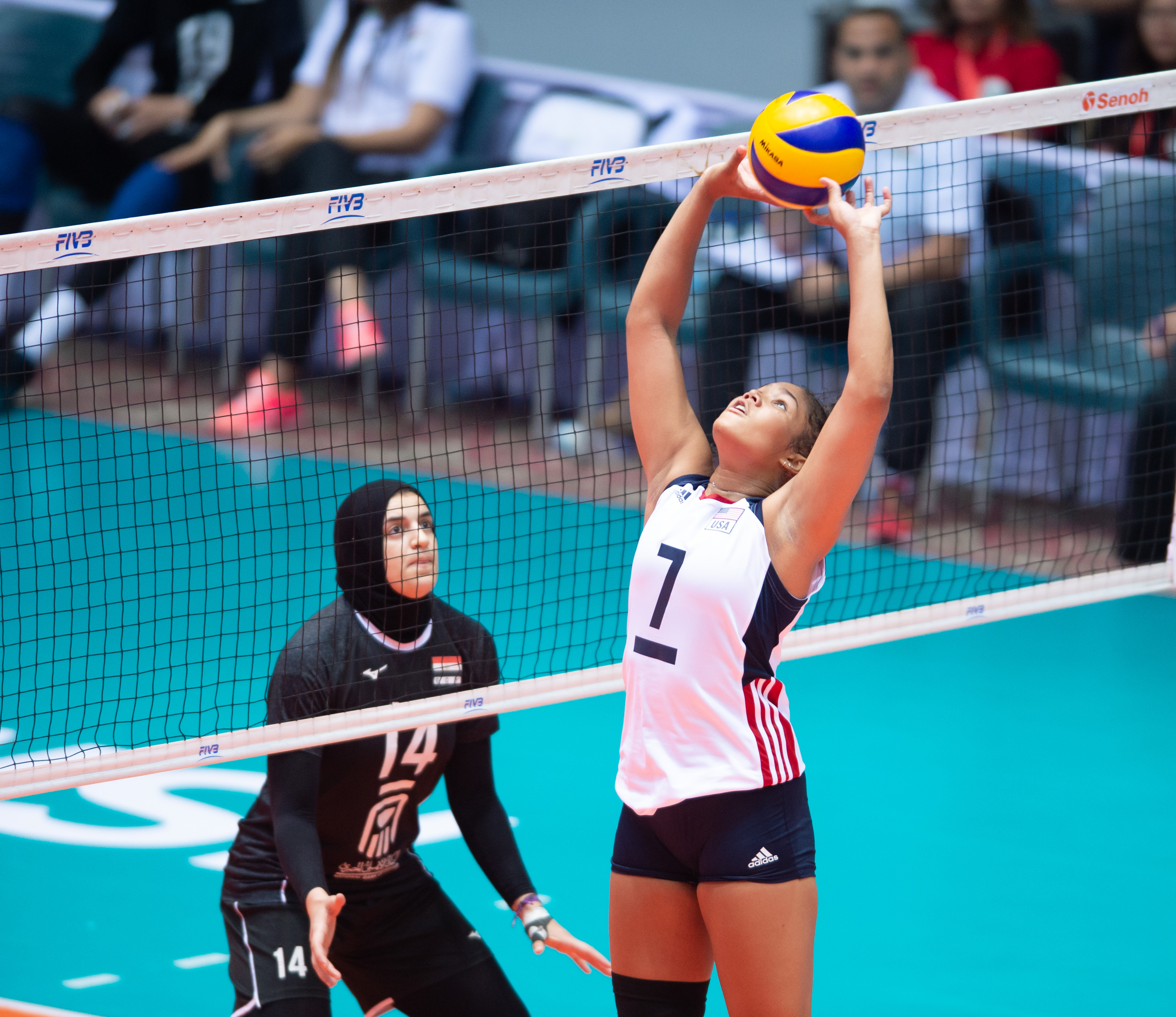 USA claimed the last ticket to the quarterfinals on Thursday, efficiently dealing with Egypt, despite the hosts' best efforts who missed their chance at maybe changing the course of the game in the second set.
Coming from behind, Egypt drew level at 22-22 and with an ace by Farida Elhenawy reached set point at 23-24. But USA reacted to go ahead and take the set with their own second set point when May Abdelmaguid's shot landed long.
USA are now facing Japan who overwhelmed Thailand 3-0 (25-19, 25-18, 25-19) in Cairo and will be travelling now to Ismailia for the quarterfinals.
Rino Murooka was top scorer of the game on 14 points, her team mate Yoshino Nishikawa celebrating her 17th birthday with 13 and Manami Koyama adding 11.
Mexico scored their first win the competition, shutting out Cameroon 3-0 (25-13, 25-12, 25-20) in the pool for positions 17-20. Mexico's serving proved to hard for the African side to handle, as Aime Topete top-scored with 12 points.
Belarus also opened their 17-20 campaign with a 3-0 (25-11, 25-7, 25-20) victory over Congo, totally outserving the African side 12 to 2 and with Hanna Karabinovich scoring 15 points.
Related links of AVC
AVC Website: click www.asianvolleyball.net
AVC Facebook: click www.Facebook.com/AsianVolleyballConfederation
AVC Twitter: click: https://twitter.com/avcvolley
AVC Instagram: click: https://www.instagram.com/avcvolley/?hl=en
AVC Youtube: click: Asian Volleyball Confederation
AVC WeChat: Asian Volleyball Confederation