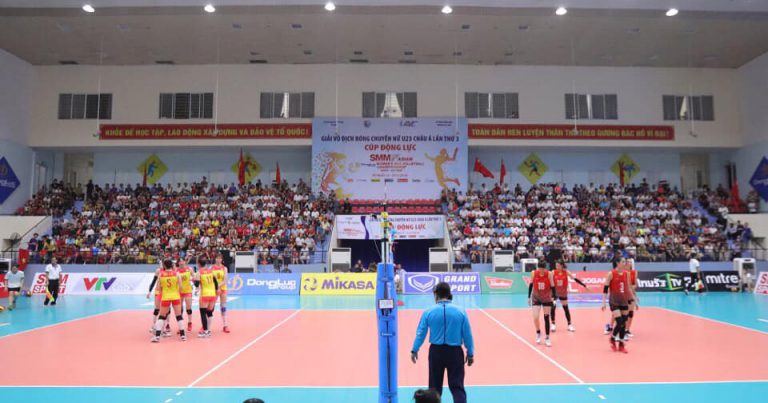 DAY 5 WRAPUP
Hanoi, Vietnam, July 18, 2019 – Two unbeaten teams China and DPR Korea finished top of their pools as teams prepare for knockout quarter-finals at the 3rd Asian Women's U23 Volleyball Championship in the hunt for the top four teams.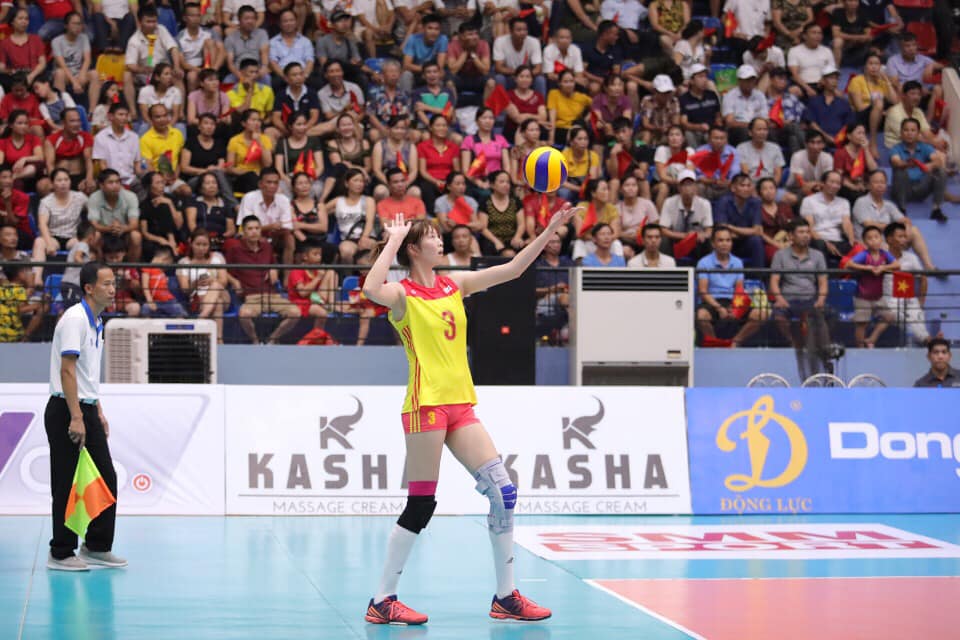 At the end of the top eight playoffs on Thursday, China captured the top spot in Pool E, followed by hosts Vietnam, Chinese Taipei and New Zealand, while DPR Korea also became one of the strongest teams to be reckoned with in this year's edition as the debutantes have yet lost to any team en route to quarter-finals as Pool F winners. Thailand finished second in the pool, with Kazakhstan and Hong Kong China in second and third places respectively.
The quarter-final encounters on Friday see China take on Hong Kong China and DPR Korea play New Zealand, while Thailand go up against Chinese Taipei and Kazakhstan challenge hosts Vietnam.
On Thursday, Wu Han, who won the Best Opposite Spiker at the 2017 FIVB Women's U20 World Championship in Mexico, where China reigned supreme, racked up a match-high 26 points as devastating China dominated the highly-anticipated clash against Vietnam in the top eight playoff match at the Gia Lam Gymnasium.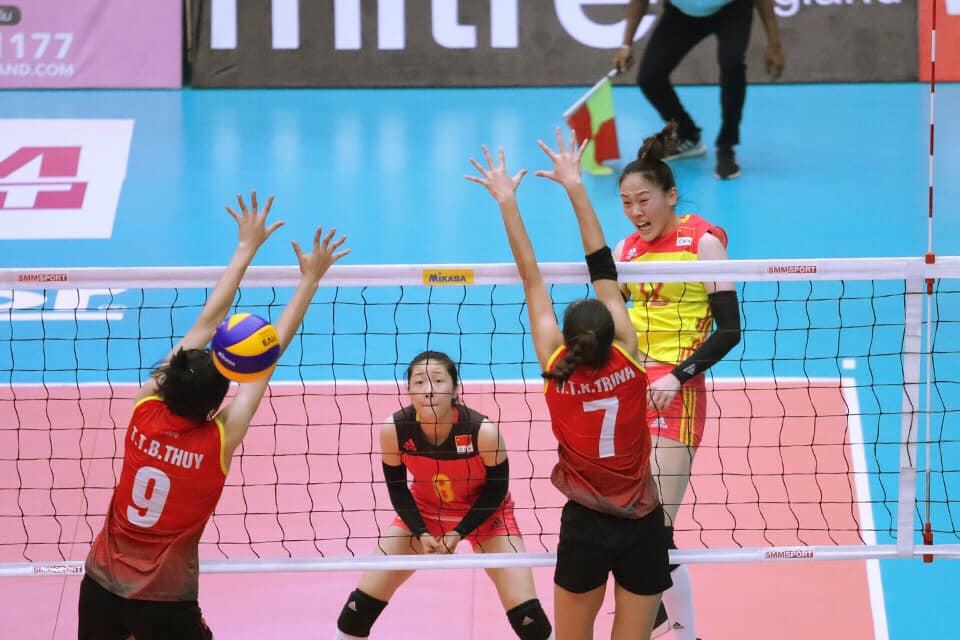 China, fielding individual talents including Wu Han, Sun Jie and the two towers, 192cm Zhang Yuqian and 194cm Gao Yi, silenced the cheering home crowds inside the competition venue with their superiority over the host side.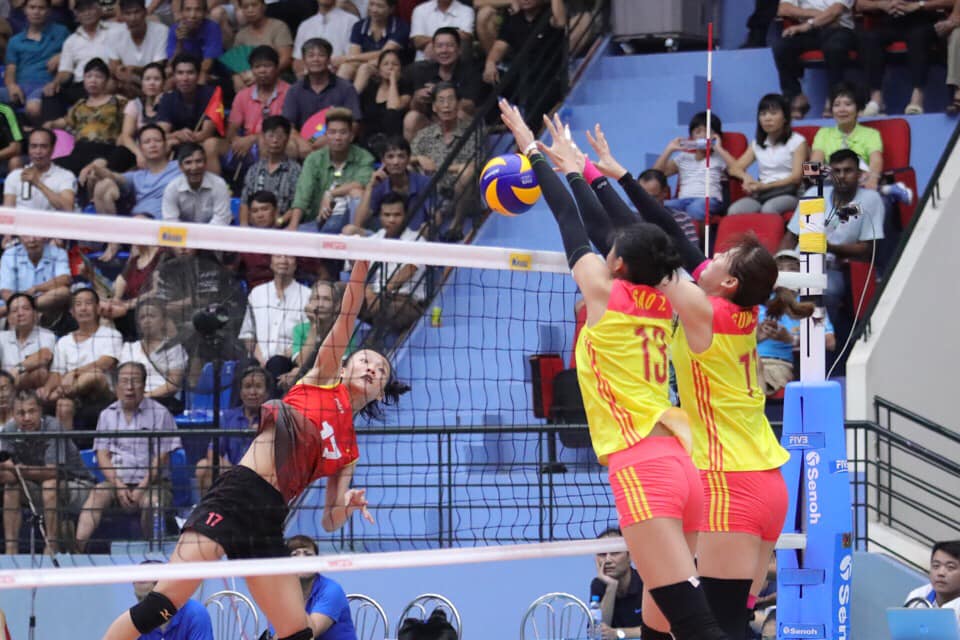 More than 2,200 volleyball fans, around 250 of them were Chinese supporters, were noisily cheering their favourite teams but the host fans left the competition venue with heads low in disappointment after Vietnam went down to much stronger China in thrilling four-setter 14-25 15-25 25-23 13-25.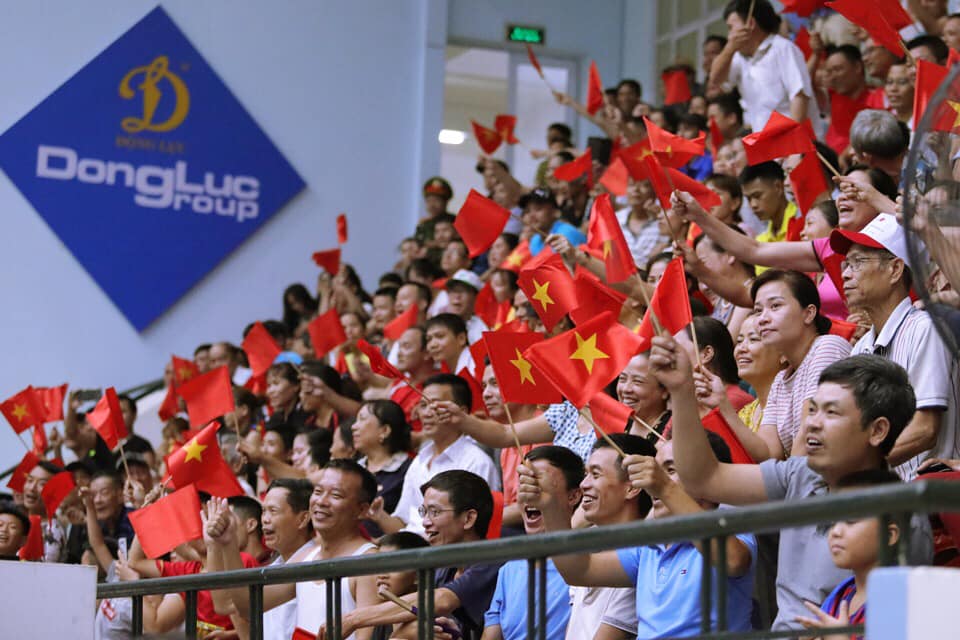 Wuhan chipped in with 26 points including 20 attacks and 5 blocks for China, while Tran Thi Thanh Thuy led Vietnam with 11 points including 7 attacks from 28 attempts.
In-form Thailand also faced no issues in shutting out Hong Kong China in convincing straight sets 25-19 25-15 25-17 on Thursday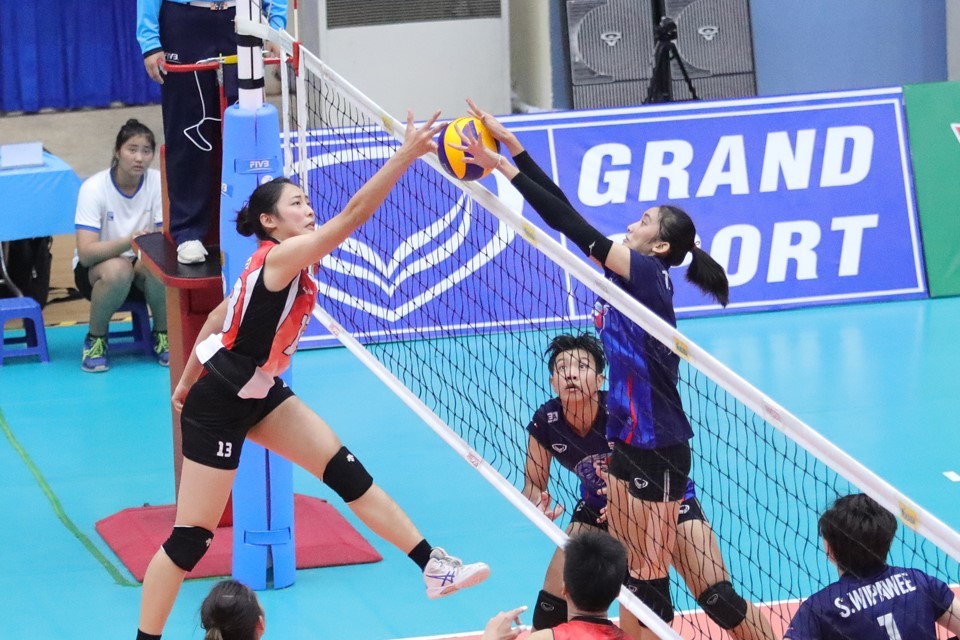 Pattiya Juangjan chipped in with 8 points including 5 attacks, one block and 2 aces, while Chim Wing Lam led Hong Kong China with 7 points including 6 attacks from 14 attempts.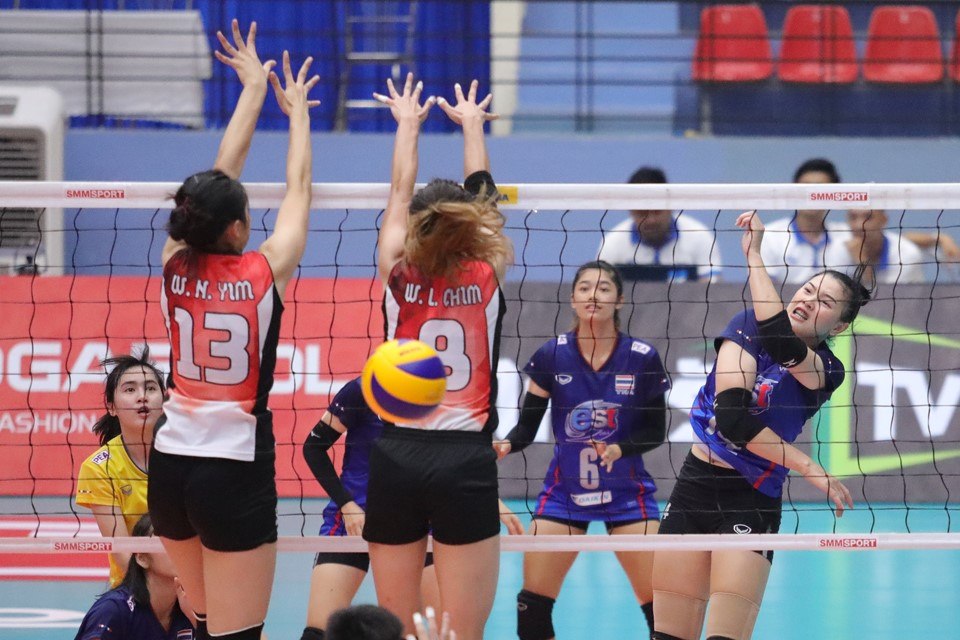 "It's good to win, but I'm not satisfied with the way my team played since it did not follow our game plan. My players emphasised on the result, but they forgot the fact that if they want to learn tactics and techniques for continued development, playing under the guidance of staff coach or according to game plan will lead them to success and sustainable development of our team. The way they played was different from what we had trained in the morning," Thailand head coach Chamnan Dokmai commented.
"However, this is a problem with substitutions, not the starting lineup. Actually, I would like my key players to rest and allow substitutions to play. This match will be a good test for our team in our preparation for our next match against Chinese Taipei. Compared between the two teams, I think mentality is almost the same. We might be better in tactics, but Chinese Taipei had a good teamwork. I hope that we will have a good match tomorrow."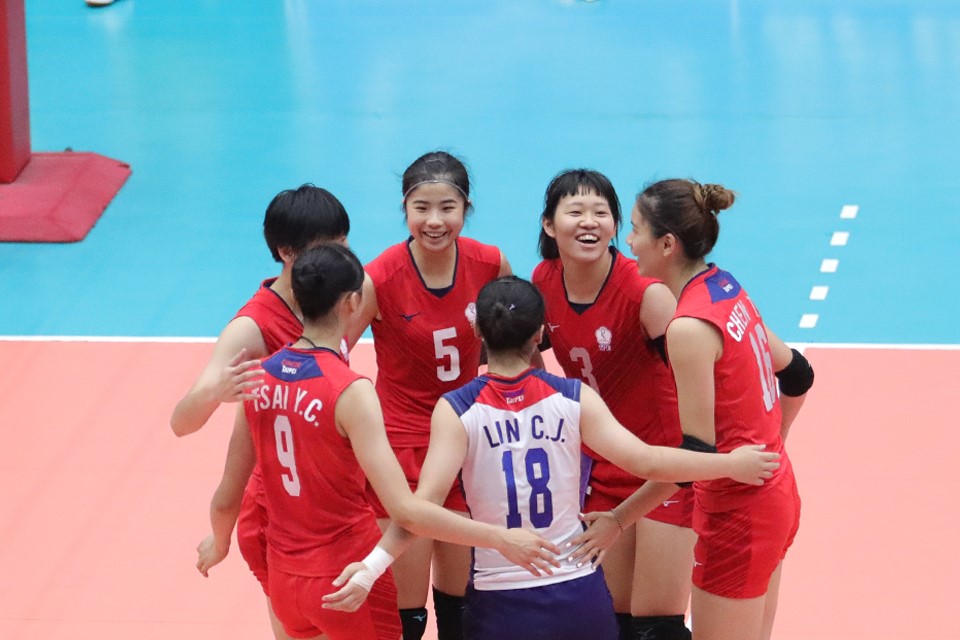 Chinese Taipei on Thursday proved a cut above New Zealand to brush off the taller rivals in straight sets 25-19 25-12 25-18.
Chen Yu-Chien chipped in with 13 points from 10 attacks, 2 blocks and one ace, while Otene Tamara topscored with 12 points including 9 attacks from 25 attempts for New Zealand.
"Despite the win, I'm not happy with my team's performance. I don't think my players are hungry for the win. No one was willing to play. They still made mistakes on serves and attacks. However, they are young as most of them are 19 years old and still have many things to learn. We next play Thailand and it's my pleasure to play them. I know Thai volleyball style. We have to win one by one. I mean our middle blocker has to fight with the Thai middle blocker and our attackers have to play against their attackers. If my players win, we win, if they lose in their positions, the whole team will also lose," commented Japanese Koji Tsuzurabara, head coach of Chinese Taipei, who signed a five-year contract on annual basis as coach of Chinese Taipei in their preparation for the 2024 Paris Olympic Games.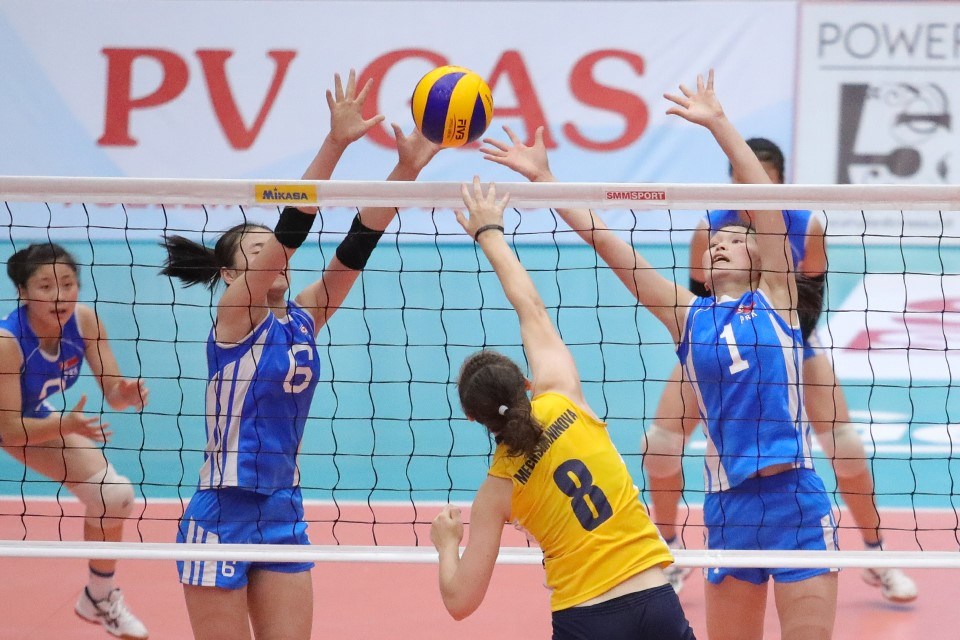 Earlier, formidable DPR Korea, powered by hard-hitting Son Hyang Mi and Pyon Rim Hyang, struggled to beat Kazakhstan in hard-fought four-set thriller 25-17 24-26 26-24 25-22.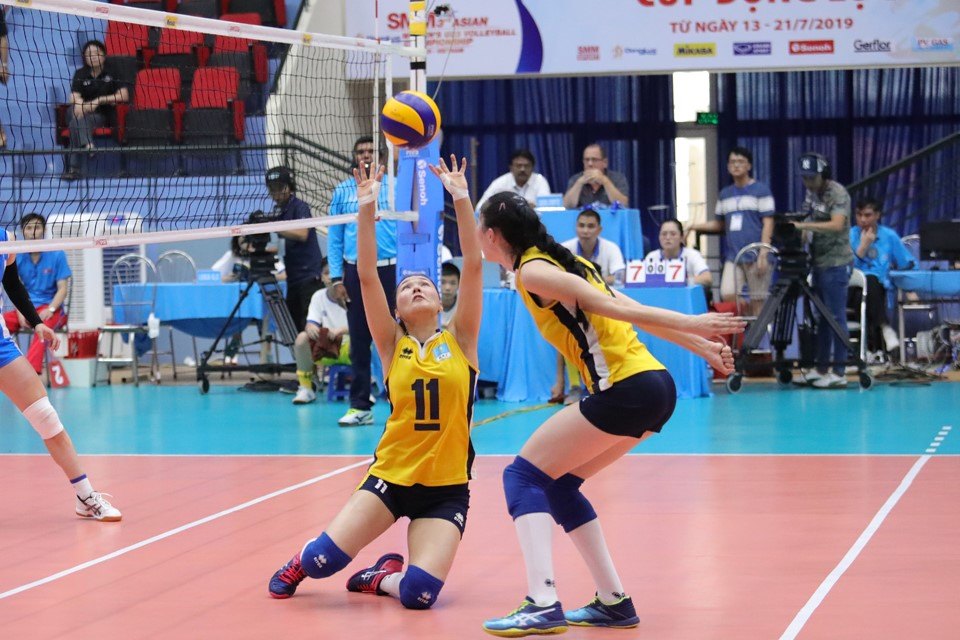 Son Hyang Mi chipped in with 32 points from 27 attacks, a team-leading 4 blocks and one ace for DPR Korea, while Kristina Belova topscored with 15 points for Kazakhstan including 14 attacks from 44 attempts.
DPR Korea, in their usual style with speed and amazing defensive combinations, proved once again a well-oiled machine as Son Hyang Mi turned scoring machine as she always did in every match she took part in here including 38 points she had scored in the first encounter against Thailand.
There was only one match contested at Tay Ho Gymnasium on Thursday in classification for 9th-13th places which saw Australia outclass Macau China in straight sets 25-15 25-19 25-17.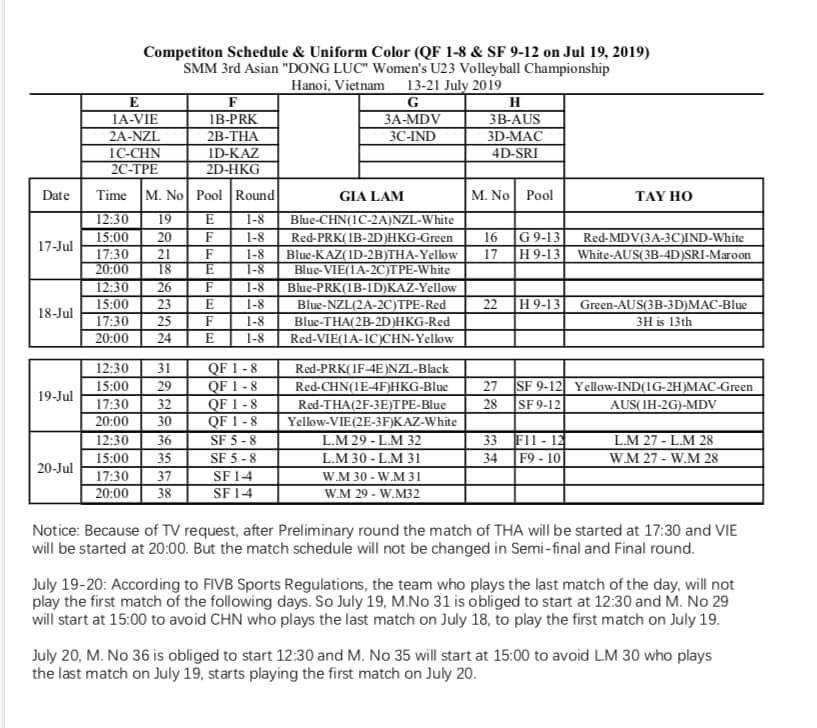 Related links of AVC
AVC Website: click www.asianvolleyball.net
AVC Facebook: click www.Facebook.com/AsianVolleyballConfederation
AVC Twitter: click: https://twitter.com/avcvolley
AVC Instagram: click: https://www.instagram.com/avcvolley/?hl=en
AVC Youtube: click: Asian Volleyball Confederation
AVC WeChat: Asian Volleyball Confederation