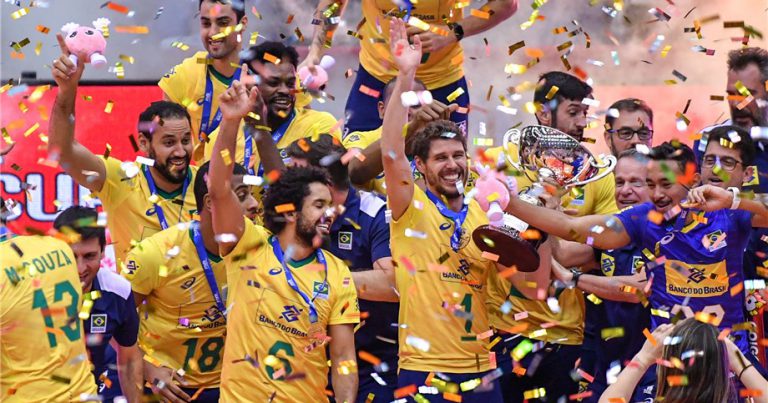 Hiroshima, Japan, October 15, 2019 – Brazil bagged the 2019 FIVB Volleyball Men's World Cup title as the competition concluded on Tuesday evening at Hiroshima's Green Arena. The reigning Olympic champions now hold three World Cup titles, following their victories in 2003 and 2007.
Brazil confirmed their claim to the title with a 3-1 win over hosts Japan on Monday. Captain Bruno Rezende, however, shared that his team wanted to complete an unbeaten run in 2019, and match Brazil's achievement in 2003.
The South American side fulfilled that aim by defeating Italy 3-0 (25-20, 25-22, 25-15) on Tuesday.
Opposite Felipe Roque got the start from coach Renan Dal Zotto and delivered with 12 points, to aid Isac Santos' match-high of 14 points.
"It is really good that we were able to win today's match, we were 100 per cent in our performance. It's good that Brazil has been able to win all of the matches in this competition. In this match we made many position changes but were still able to show the character of Brazil," said Roque.
With the World Cup gold medal adorning their 2019 season, Bruno now looks forward to bigger responsibilities for Brazil.
"Being first place in the world rankings is important, and of course it's important because Brazil has been number one since 2003, which shows how consistent we have been in the last 20 years. So that's something important for volleyball in our country. Football there is so big, but volleyball is always there giving a lot of good results. I think this competition was important for next year because you have to keep your focus every match like at the Olympic Games," Bruno said.
Poland 3–0 Iran 
Current world champions Poland picked up the silver medals on Tuesday after their straight-sets win 3-0 (25-18, 25-18, 25-16) against Iran.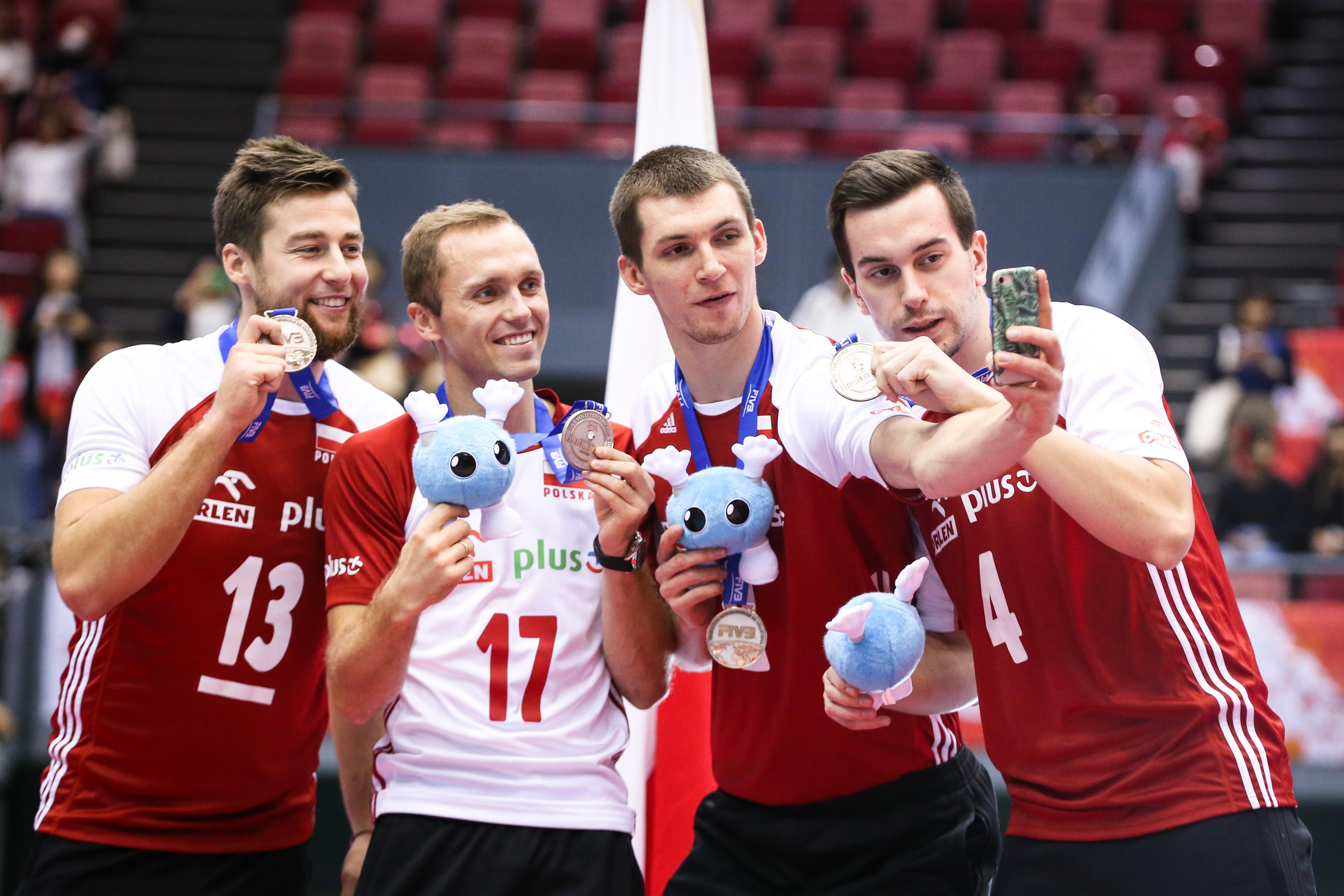 The match was a battle between Poland's seasoned players and Iran's up-and-coming stars, with the latter showing grit on the attack. Poland, however, managed to play seamlessly to dominate the first set, 25-18.
The Poles maintained their flawless game, committing only a total of three unforced errors midway through the second set. Michal Kubiak helped Wilfredo Leon and Maciej Muzaj to dominate in attack. Iran relied on their young hitters Porya Yali and Amirhossein Esfandiar but Poland employed a better counter-attack scheme that gave them the lead and the set win at 25-18.
Poland kept their momentum going, as Leon and Muzaj continued to convert their attempts from both flanks. The Europeans also tightened their net defence, causing trouble for the Iranian attackers.
USA 3-1 Egypt 
Defending World Cup champions USA bagged the bronze medal in the 2019 edition. The Americans concluded the competition with a 9-2 card, after defeating Egypt 3-1 (22-25, 25-16, 25-14, 25-13) on Tuesday.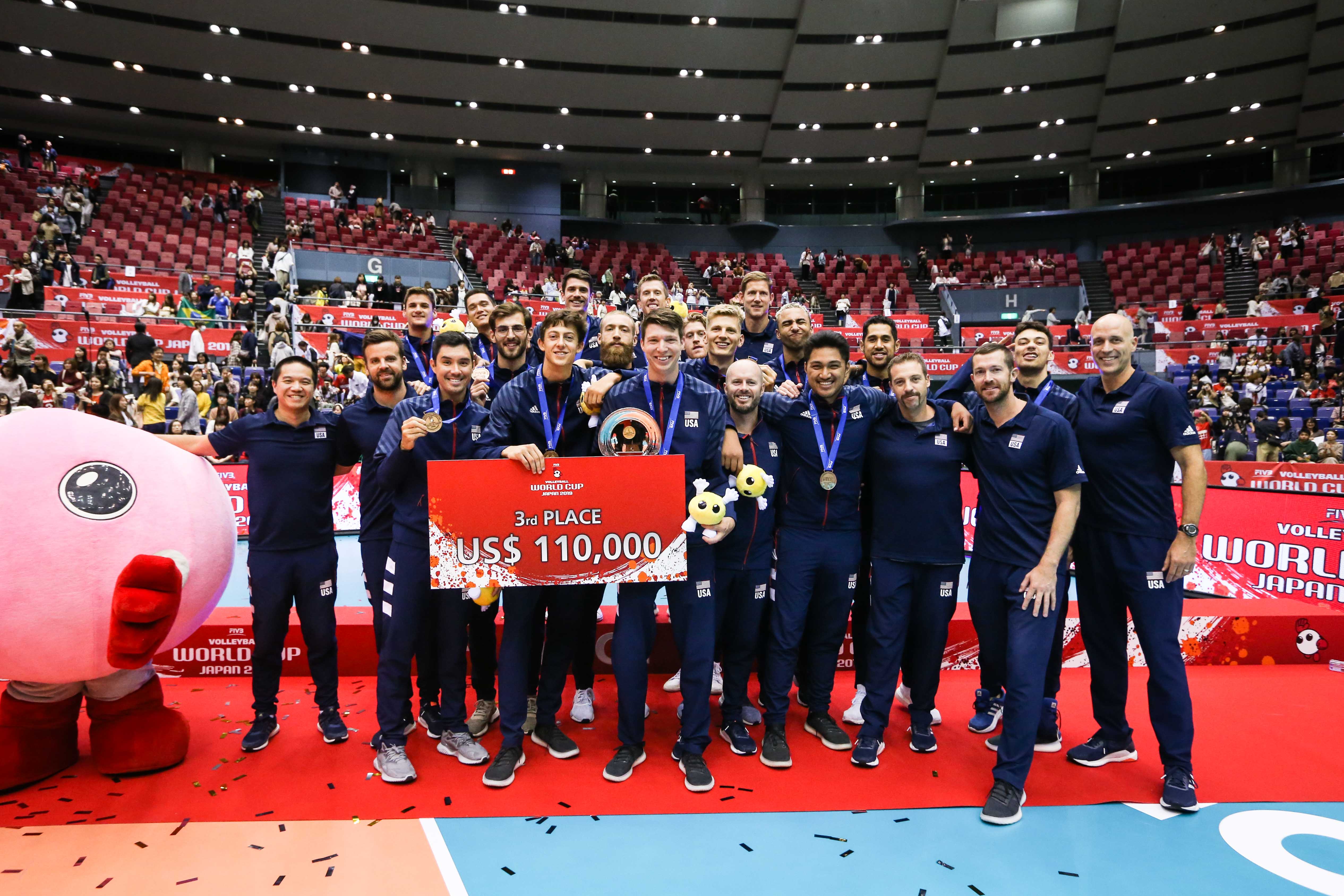 Matthew Anderson, who scored a match-high 17 points, said "We know they have some good servers. So we had to keep focus the entire match. We came back after the first set and kept the throttle down."
Egypt played a strong first set, showing their quality in attack and block-defence. USA then imposed their strong service, which created good opportunities for their defensive formation and counter-attack. The American middle blockers performed well, with Mitchell Stahl sparking a good service run and Jeffrey Jendryk attacking in the middle. Joshua Tuaniga scored off an ace to close the match, bringing the USA's total to 16 service winners against Egypt.
Coach John Speraw said: "We've had Aaron Russell and Garrett Muagututia play every game in this long tournament. Especially after getting Thomas Jaeschke injured in our match against Poland, it was a tough challenge for these two guys to really play on and deliver. Given this situation we had to face, it's quite nice to be able to reach the podium."
Japan 3–2 Canada 
Hosts Japan closed off their 2019 season in fourth place, with a tie-break triumph 3-2 (22-25, 25-20, 25-23, 23-25, 15-9) against Canada.
Japan played a strong service game scoring off 11 service winners, five of which came from Yuji Nishida, who played off the bench. Kunihiro Shimizu led the Japanese scorers with 25 points, while Canada's Stephen Maar scored 26 points in the loss.
Argentina 3-0 Australia 
Ezequiel Palacios scored 17 points to help Argentina win 3-0 (25-20, 25-21, 26-24) against Australia. Tuesday's victory places the South Americans in the fifth spot, with a 6-5 card.
Setter Matias Sanchez orchestrated Argentina's offence with Palacios on the wing. The Argentines also ran the middle attack with considerable success, utilising Agustin Loser and captain Martin Ramos.
Russia 3-0 Tunisia 
Back-to-back VNL titlists Russia finished in sixth place, after a 3-0 match (25-16, 25-16, 25-15) against Tunisia.
Russia led on all scoring fronts, dominating heavily with their block-defence. The European side scored off a total of 11 deflections in the match. The Russians played well in their reception and passing, which allowed them to comfortably set up on attack.
Russia coach Tuomas Sammelvuo said "It is good to finish like this. The team concentrated today. The goal here was to see new players in action."
Sammelvuo relied on a good mix of players, with Fedor Voronkov and Yaroslav Podlesnykh on attack, and Ivan Iakovlev in the middle.
For Tunisia, it was a momentous occasion as they bid farewell to their captain Hosni Kara Mosly. The 39-year-old middle blocker played in his last match for the Tunisian national team, and was honoured in a simple ceremony after the match against Russia.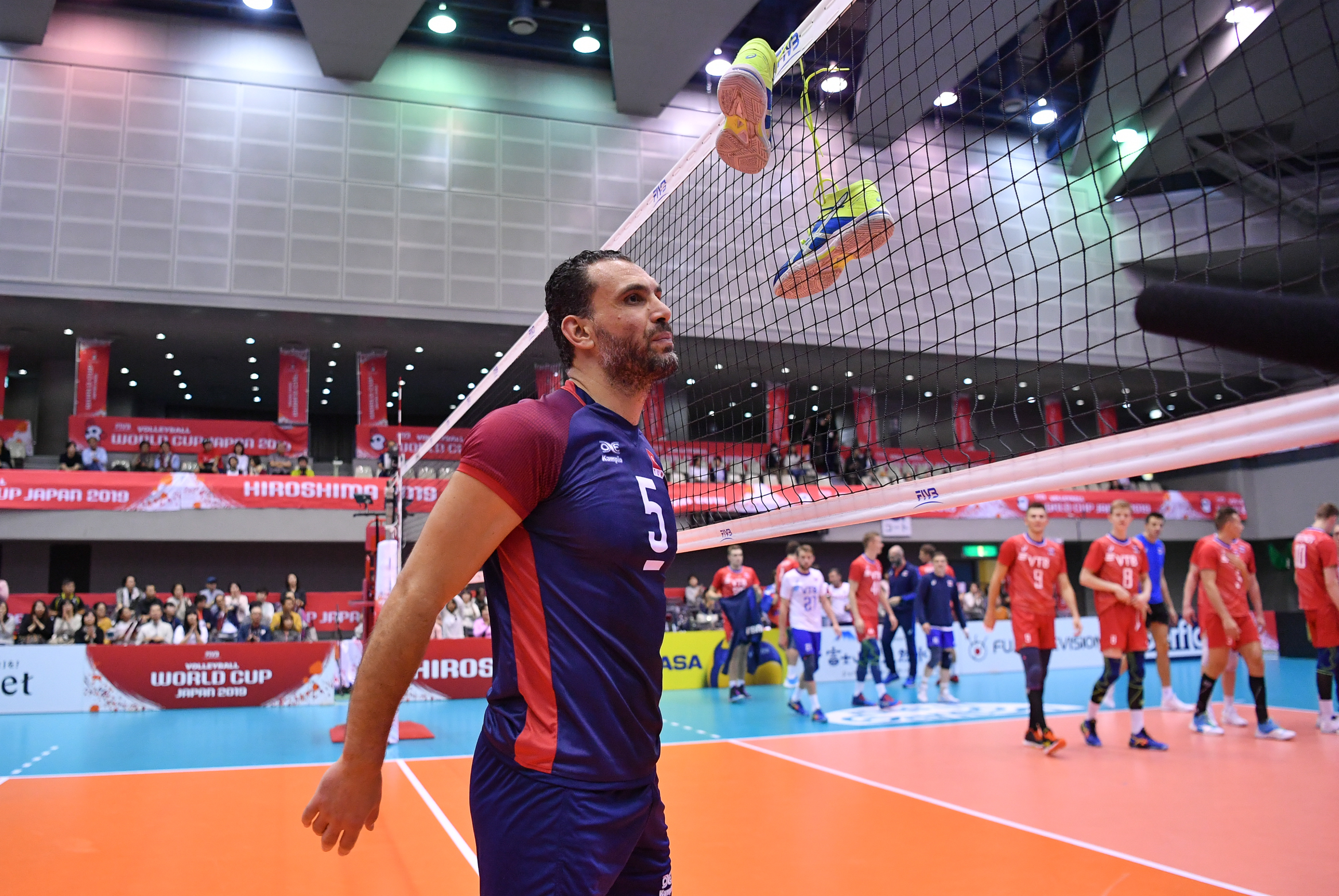 Kara Mosly said: "This was the final match of my long career – 27 years. It is not easy. I did not want to think about that during the match. I wanted to feel I would continue playing tomorrow. I am emotionally overwhelmed and it is tough to reconcile that it is all over.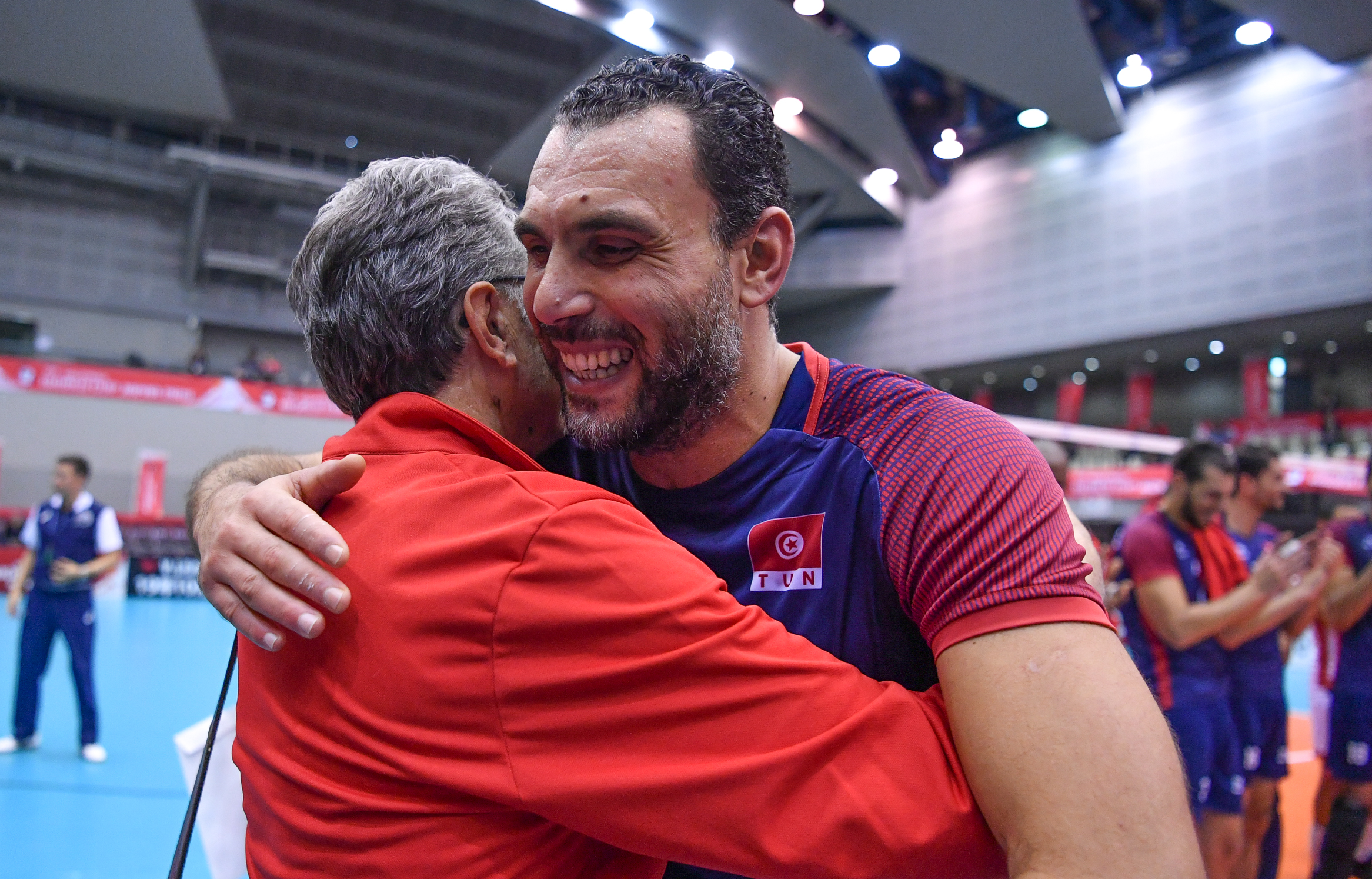 FINAL RANKINGS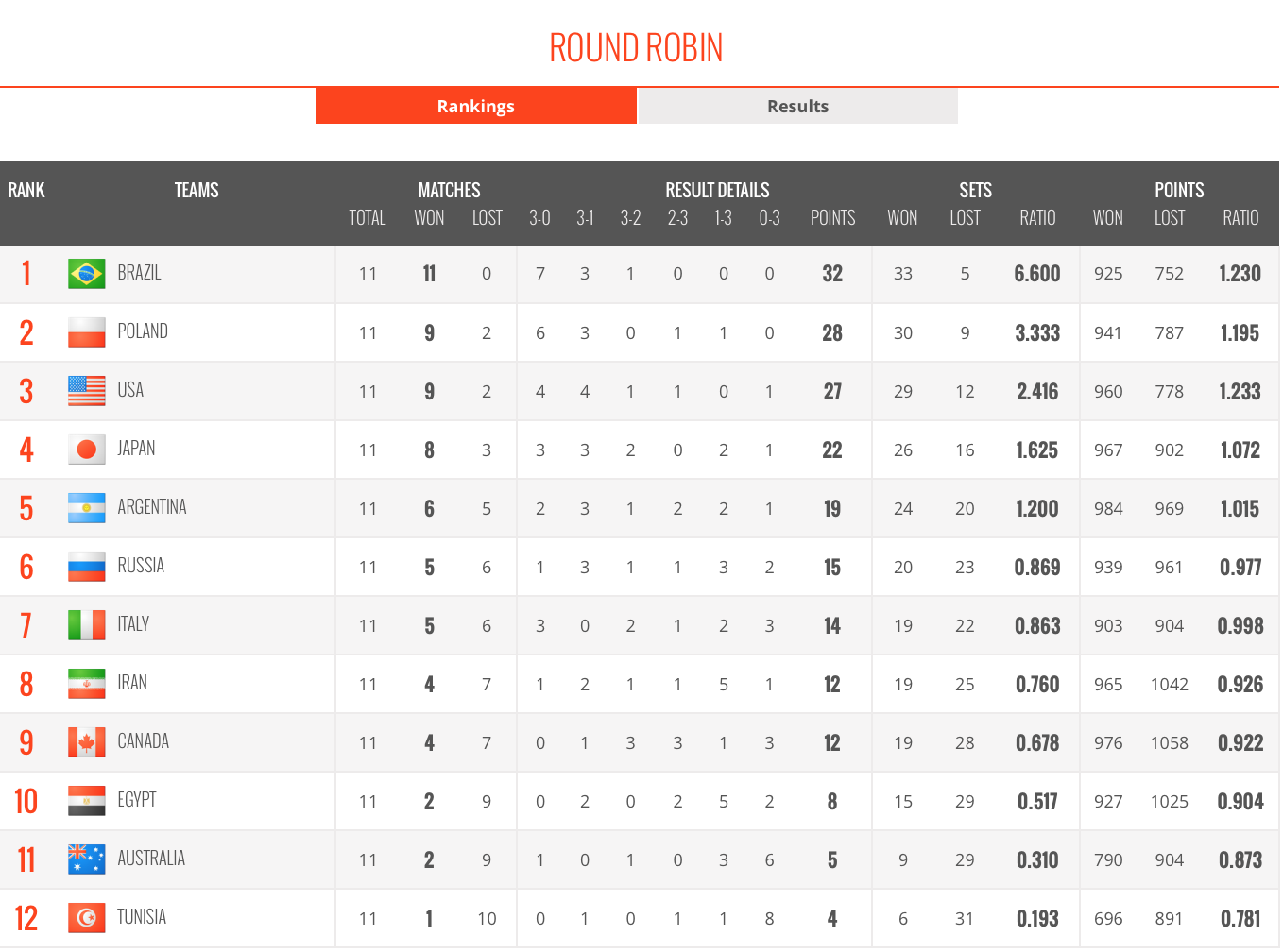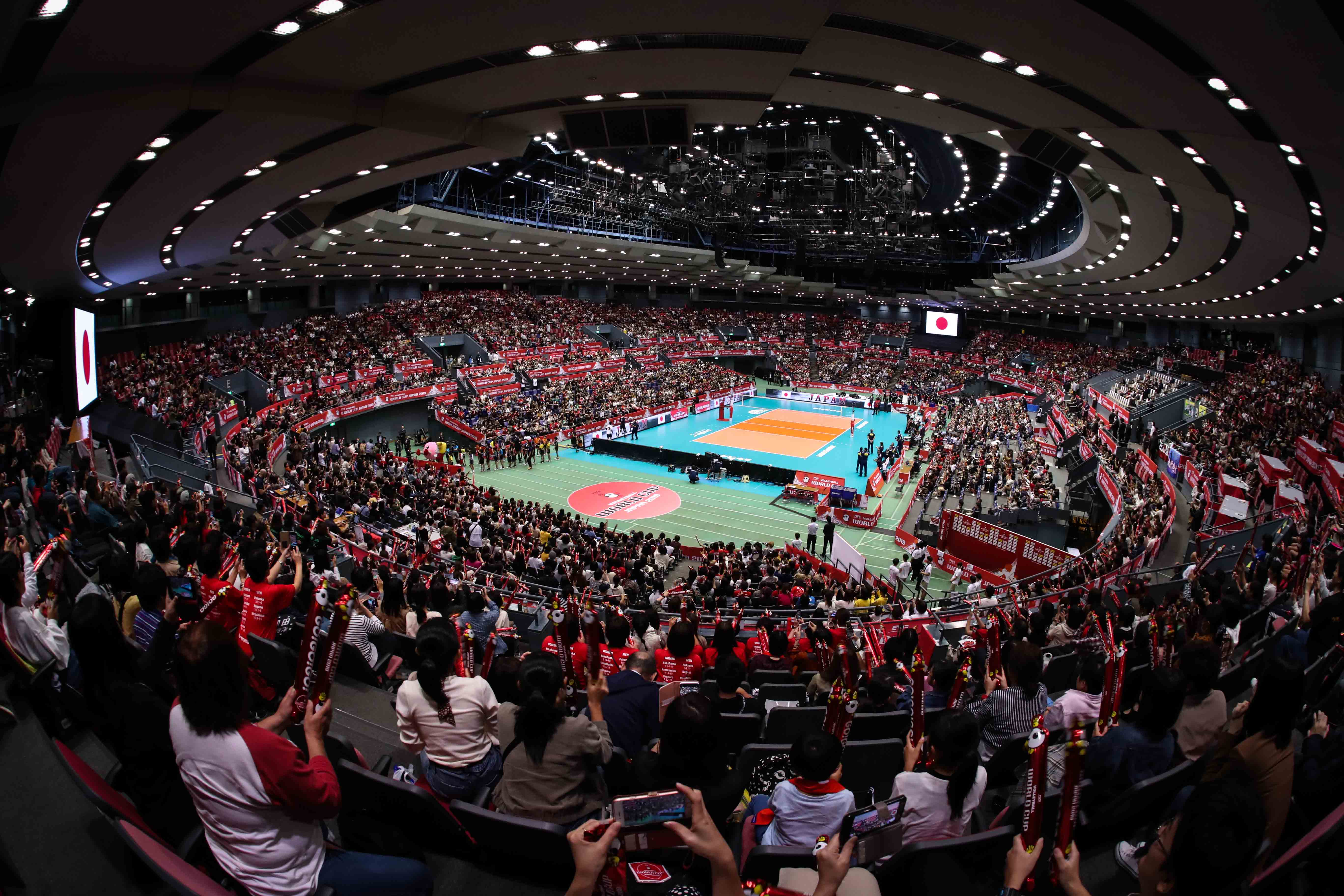 Related links of AVC
AVC Website: click www.asianvolleyball.net
AVC Facebook: click www.Facebook.com/AsianVolleyballConfederation
AVC Twitter: click: https://twitter.com/avcvolley
AVC Instagram: click: https://www.instagram.com/avcvolley/?hl=en
AVC Youtube: click: Asian Volleyball Confederation
AVC WeChat: Asian Volleyball Confederation