Wuhan, China, October 22, 2019 – Brazil successfully defended their title after pulling out a dramatic 3-1 (25-22, 23-25, 25-23, 25-19) win against unbeaten hosts China with rock-solid defence in the highly-anticipated final showdown of the 7th CISM Military World Games women's volleyball competition at the Wuhan Sports Center Gymnasium on Tuesday.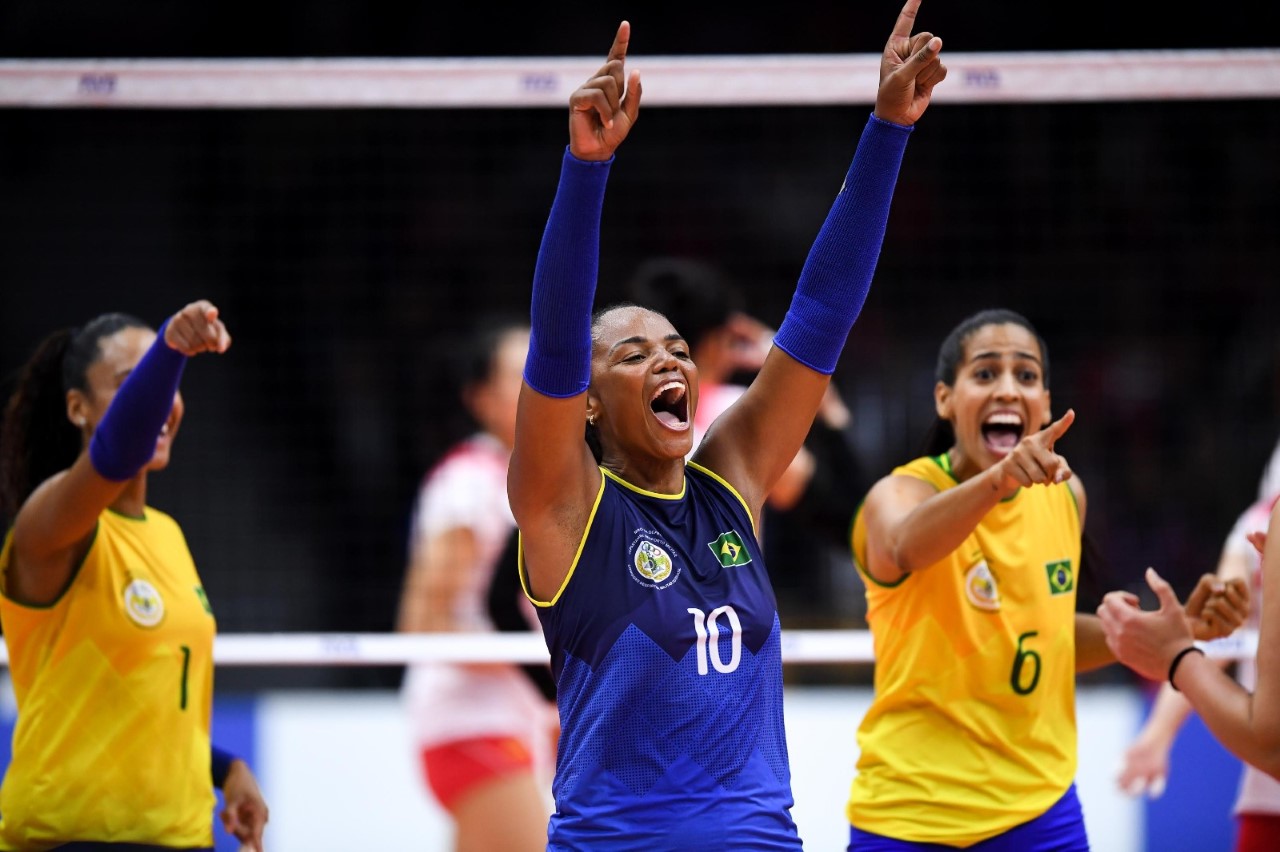 The stunning win was a sweet revenge of Brazil as the title-holders went down in straight sets to China in their pool round-robin preliminary earlier. It was also a similar feat repeated in the 2015 final rematch. At the previous edition in Korea four years ago, Brazil powered past China to claim gold medal.
Over 10,000 home spectators thronged into the competition venue on Tuesday to boost the host side's morale. Wang Yunlu chipped in with a match-high 23 points in a losing effort of helping China capture the gold-medal match, while left-hander Li Yingying added 18 points. China advanced to the final showdown with remarkable unbeaten record without losing a set to their respective rivals. However, too many mistakes at crucial moments ruined China's bright prospects of winning the laurels. Ellen Braga tallied 20 points for Brazil, followed by Juliana Amanda and Sonaly Cidrao with 19 and 17 points respectively.
The first set was opened up in equally nail-biting and competitive fashion with a parity of 11-11 following a sequence of heart-stopping rallies. Brazil showed more aggressiveness and managed to restrict hosts China after taking a one-point clear for a 23-22 lead before ending the hard-fought set 25-22 with an erratic service from the host side.
Conceding one set, powerful hitter Li Yingying methodically tore the Brazil's defence apart with her precise cross-court spikes, combined with stuff blocks by Yuan Xinyue and Zhou Yujie to help China make amends for the first-set loss and win the second set 25-23.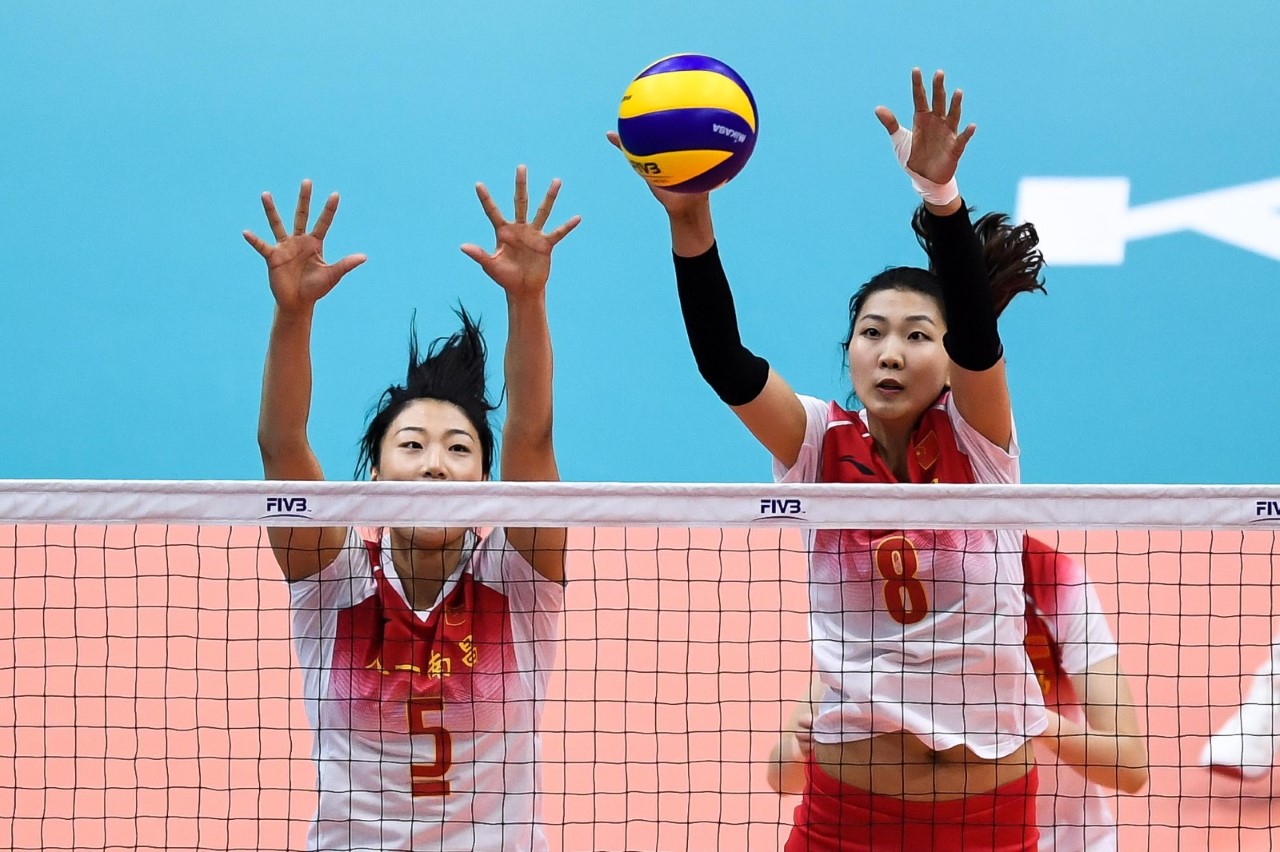 The third set turned out to be a seesaw battle. Brazil took the initiative by strengthening their defence and survived a series of breath-taking rallies. Yuan Xinyue blocked solidly and was instrumental in helping China race to a 19-17 lead before Brazil regained their momentum and spirit with brilliant aces and monster blocks by Abby Hall and Akokwe Clement. Brazil eluded the deadlock to take the competitive set 25-23.
It remained a roller coaster affair in the very beginning of the fourth set before Brazil held the hosts off from 8-5 to 16-9. Duan Fang delivered several lighting-fast spikes, under Brazil's tenacious defence, but China failed to get back their moral. Catherine Paris devastatingly attacked the Chinese to help Brazil capture the set 25-19 and match 3-1.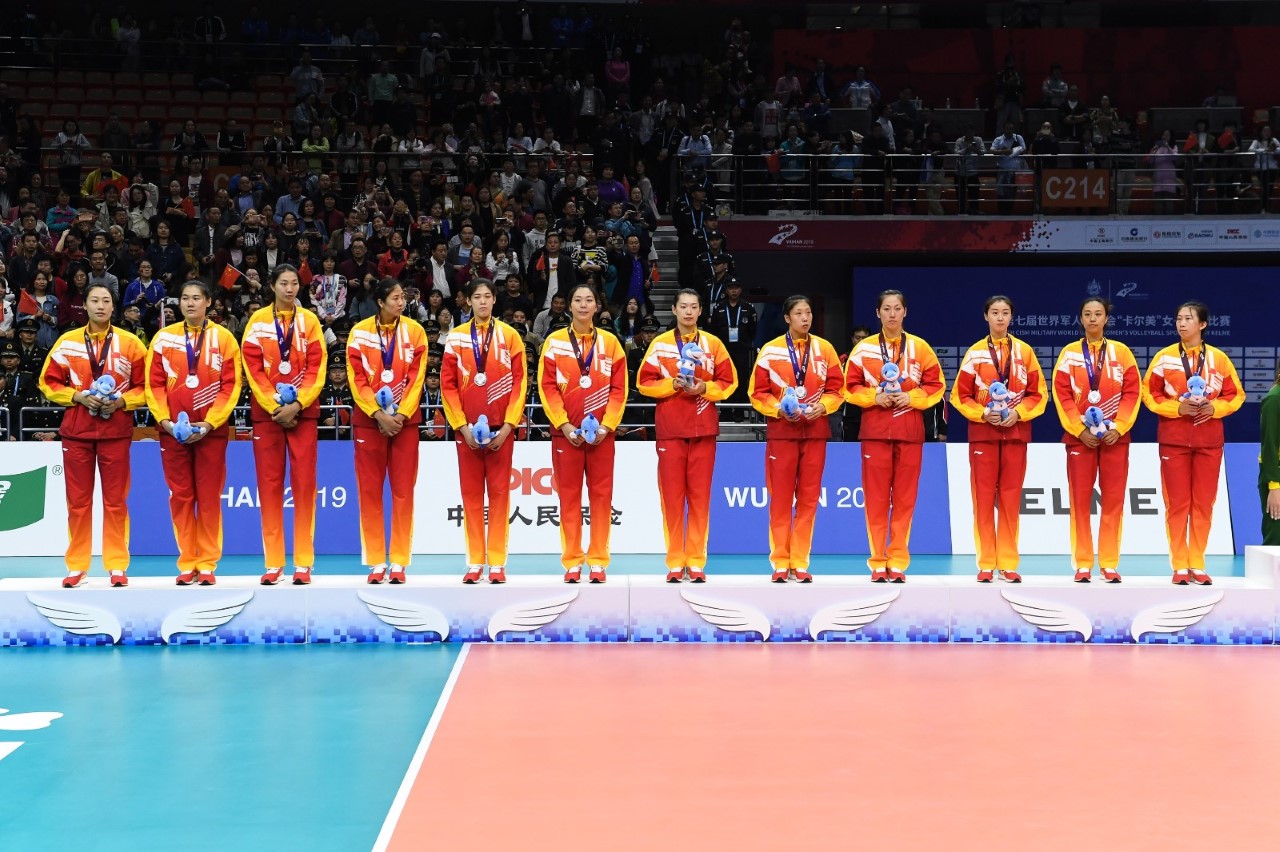 In the bronze medal contest earlier, DPR Korea produced a great show of power with 41 effective attacks out of 67 attempts and 13 aces for a straight-set 3-0 (25-17, 25-12, 25-9) victory over Germany. Kim Hyon Ju registered a match-high 14 points for DPR Korea.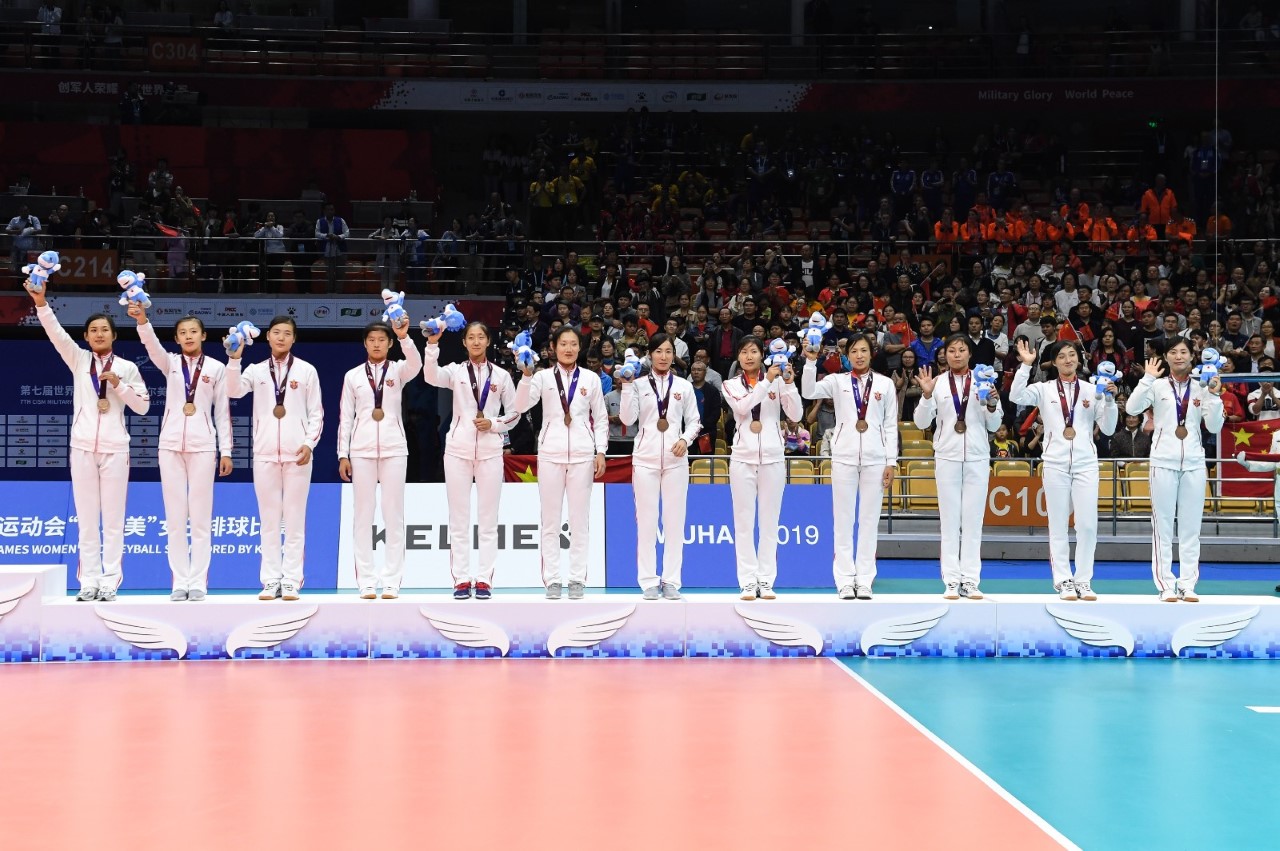 USA launched a marvellous comeback to edge out Canada 3-2 (22-25, 24-26, 25-16, 25-11, 15-10) to lock the 5th place.
In the 7th/8th playoff encounter, winless Netherlands fought hard to pursue their maiden victory but failed as they were overturned by France in a nail-biting match which ended 3-2 (23-25 21-25 26-24 25-21 15-12) in favour of the European counterparts. Malia Tameha contributed 26 points from 24 attacks and 2 aces for the winning side.
FINAL RANKING
1. Brazil
2. China
3. DPR Korea
4. Germany
5. USA
6. Canada
7. France
8. Netherlands
FAIR PLAY: Netherlands
MATCH RESULTS
October 16
At Jianghan University Gymnasium
10:00 BRA vs CAN 3-0 (25-12, 25-10, 25-12)
13:30 NED vs FRA 2-3 (19-25, 25-16, 25-17, 21-25, 11-15)
15:30 GER vs DPRK 0-3 ( 8-25, 9-25, 13-25)
19:30 CHN vs USA 3-0 (25-10, 25-9, 25-16)
October 17
At Jianghan University Gymnasium
10:00 DPRK vs FRA 3-0 (25-9, 25-10, 25-14)
13:30 CAN vs USA 3-2 (25-23, 20-25, 25-18, 19-25, 21-19)
15:30 NED vs GER 0-3 (18-25, 13-25, 25-27)
19:30 CHN vs BRA 3-0 (25-17, 25-16, 25-21)
October 20
At Wuhan Sports Center Gymnasium
10:00 BRA vs USA 3-0 (25-6, 25-14, 25-10)
13:30 GER vs FRA 3-0(25-17, 25-19, 25-22)
15:30 DPRK vs NED 3-0 (25-4, 25-13, 25-13)
19:30 CAN vs CHN 3-0 (25-11, 25-5, 25-19)
October 21
At Wuhan Sports Center Gymnasium
10:00 CAN vs NED 3-1 (21-25, 25-13, 25-20, 25-16)
13:30 France vs USA 1-3 (25-21, 17-25, 15-25, 23-25)
15:30 DPRK vs BRA 1-3 (25-19, 14-25, 23-25, 16-25)
19:30 CHN vs GER 3-0 (25-12, 25-8,25-9 )
October 22
At Wuhan Sports Center Gymnasium
10:00 7th-8th Playoff: NED vs FRA 2-3 (25-23, 25-21, 24-26, 21-25, 12-15)
13:30 5th-6th Playoff: CAN vs USA 2-3 (25-22, 26-24, 16-25, 22-25, 10-15)
15:30 Bronze-medal match: DPRK vs GER 3-0 (25-17, 25-12, 25-9)
19:30 Gold-medal match: BRA vs CHN 3-1 (25-22, 23-25, 25-23, 25-19)
Related links of AVC
AVC Website: click www.asianvolleyball.net
AVC Facebook: click www.Facebook.com/AsianVolleyballConfederation
AVC Twitter: click: https://twitter.com/avcvolley
AVC Instagram: click: https://www.instagram.com/avcvolley/?hl=en
AVC Youtube: click: Asian Volleyball Confederation
AVC WeChat: Asian Volleyball Confederation