Wuhan, China, October 21, 2019 – Hosts China and reigning champions Brazil set up a final showdown of the 7th CISM Military World Games women's volleyball competition at Wuhan Sports Centre Gymnasium here on Monday, with the former powering past Germany in lop-side battle and the latter ending the DPR Korea's remarkable run.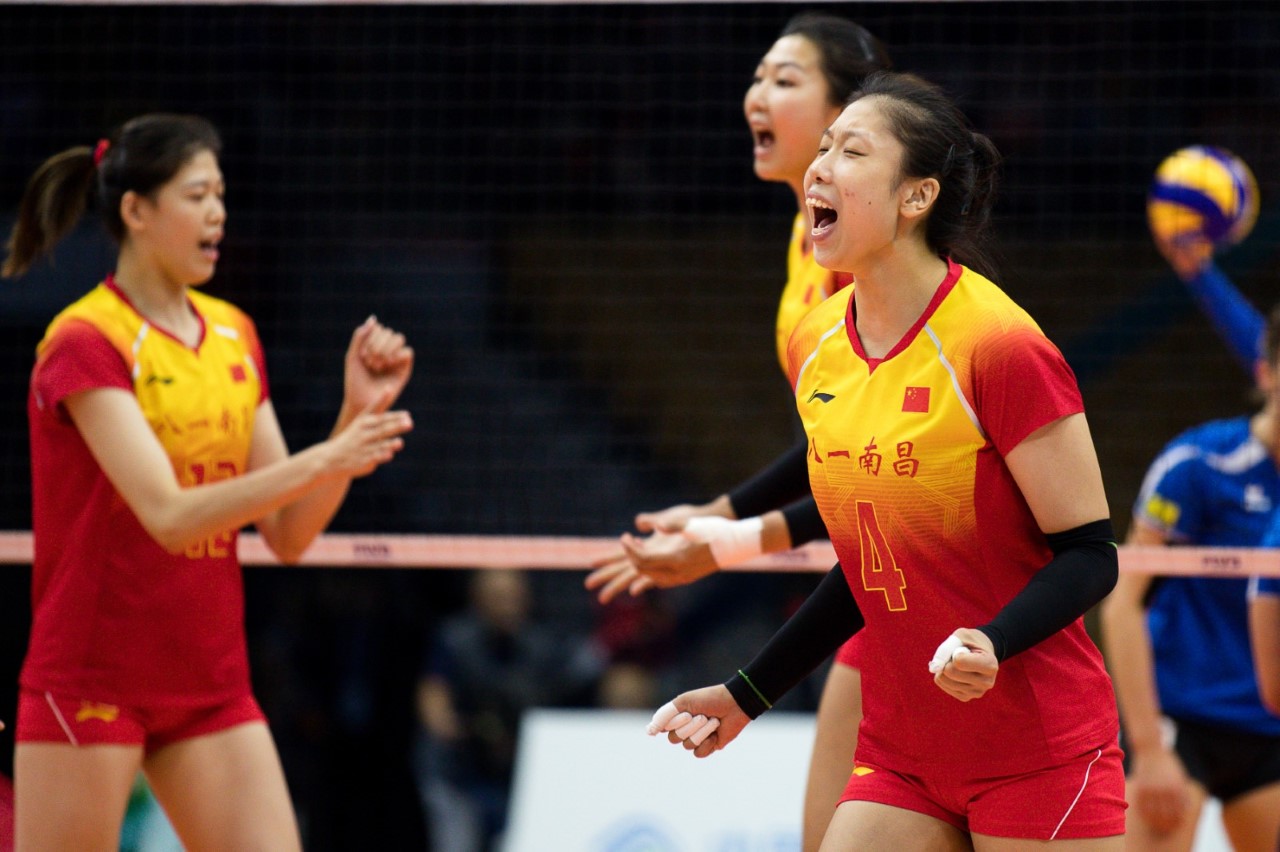 CAN b NED 3-1 (21-25, 25-13, 25-20, 25-16)
The Netherlands established an 8-3 lead before Canada blew back in a strong way, but the Dutchwomen resisted to clinch the set 25-21.
Conceding one set, Canada upped their tempo to come up with fierce offense and good blocks. Vanessa Christine St Georges' powerful spikes helped the team lead 16-9 before wrapping up the set 25-13.
The third set witnessed several breathtaking rallies as both sides put their utmost efforts. Two blocks gave Canada an 8-5 edge. Led by Annelies Koning, the Netherlands improved their defence and chased from 9-14 to 13-15. Ilse Sijbesma and Klassie Stilenstra of Netherlands continued to deliver more aggressive performance in attempt to level the score. However Kara Brooke Stephan responded with two flash attacks to help Canada finish it off 25-20.
Canada kept their momentum in the fourth set to lead with a 9-point clear. Nicole Behnke finished things off 25-16 with a decisive ace.
Annelies Koning bagged a match-high 23 points but could not bring a victory to the Netherlands, as Canada enjoyed more attacking points, seeing four players score with double digits.
USA b France 3-1 (21-25 25-17 25-15 25-23)
France started well to lead all the way from 8-4 to 16-11. Though Justine Stremick's brilliant ace helped USA level it at 18-18, the Frenchwomen did not miss it as they secured the first set win 25-21.
USA completed an excellent comeback in the second and third sets to push the opponents far behind for comfortable 25-17 and 25-15 victory.
In the fourth set, both sides started to build attack barrages yet USA still had a slight edge from 8-5 to 16-14. France gave out their utmost but could not fill in the two-point gap as they finally lost the set 23-25 and match 1-3.
BRA b DPR Korea 3-1 (19-25 25-14 25-23 25-16)
Ace spiker Jong Jin Sim turned a scoring machine as she chipped in with a match-high 35 points from 32 attacks, 2 blocks and an ace for DPR Korea, while Brazil played much more effective over-all teamwork in the tenacious competition.
Both sides took turns to lead in the first set before DPR Korea delivered good defense featuring extraordinary digs to widen the margin from 16-15 to 21-16. Jong Jin Sim concluded the set 25-19 with a deceptive spike over the net.
Brazil strengthened their defense in the second set and responded the Koreans with a comfortable 25-14 win.
In the third set, though DPR Korea managed to chase up from 10-16 to 20-21, Juliana Amanda stood out for Brazil to help her team finish the tough set 25-23.
Brazil continued to maintain the lead in the fourth set with their constructive all-round hits while DPRK failed to figure out some feasible tactics to deal with the situation as they finally succumbed to their 16-25 defeat and match 1-3.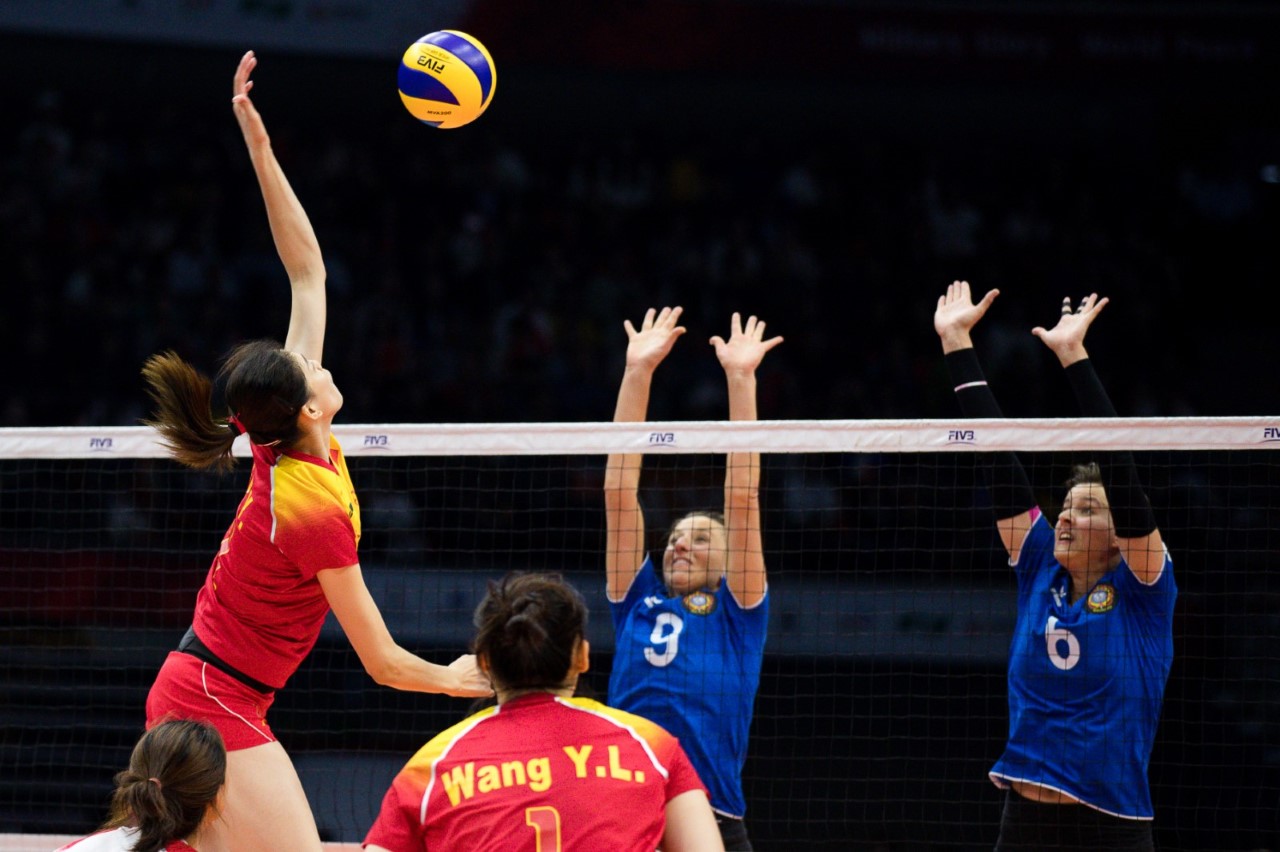 CHN b GER 3-0 (25-12, 25-8,25-9 )
China cruised to a comfortable 3-0 (25-12, 25-8,25-9 ) win over Germany. Yuan Xinyue scored fantastic 19 points from 12 spikes, 2 blocks and 5 aces. Captain Liu Yanhan and Gao Yi also contributed 12 points apiece.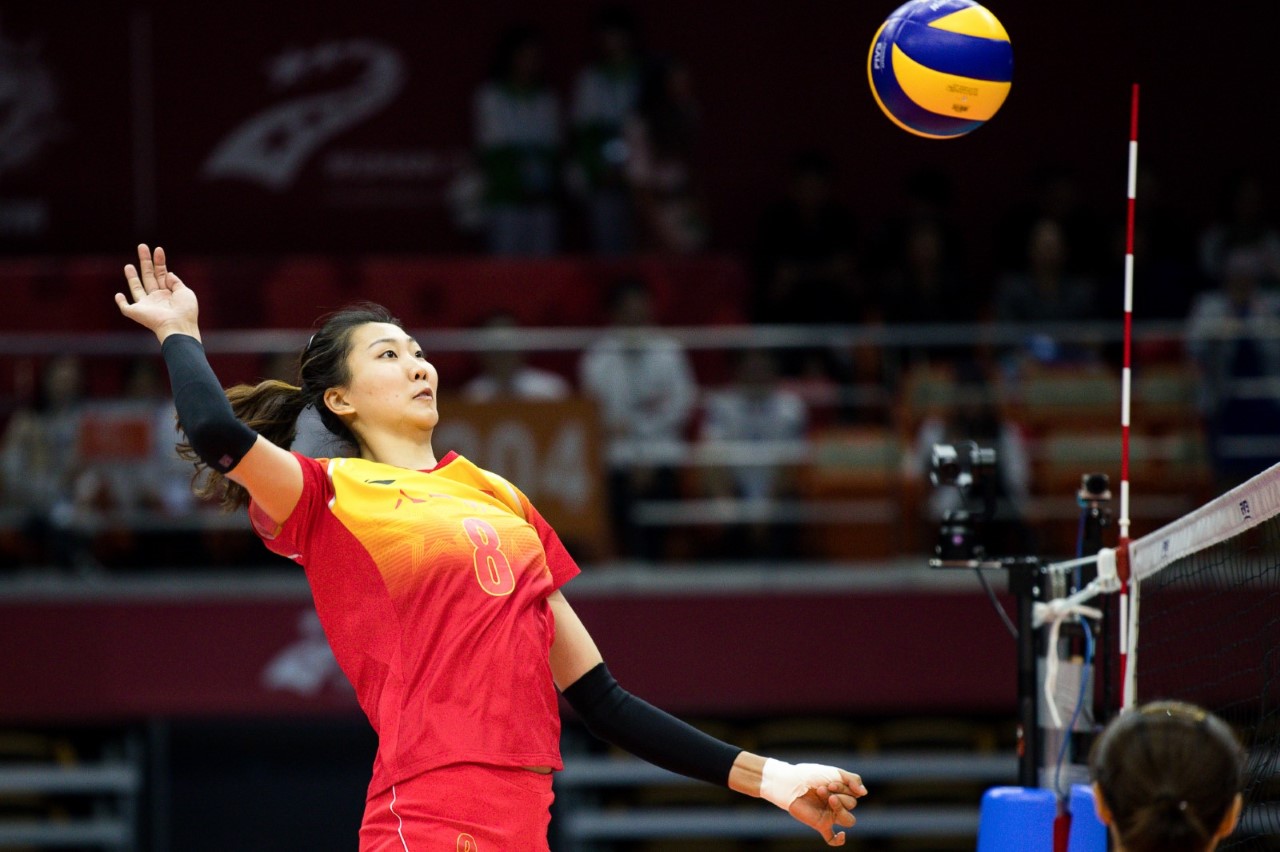 China set the tone from the beginning with efficient attacks and consolidate blocks by Yuan Xinyue and Liu Yanhan. Germany tried to respond but couldn't break the atomic rhythm of the host side. China finished things off 25-12 with an undisputed advantage.
The remaining two sets were easier for the hosts as China overwhelmed their opponents and dominated the match 25-8 and 25-9.
On the final day, undefeated China will again compete with the title-holders Brazil in the gold-medal match, while DPR Korea will meet Germany in the bronze medal encounter. Canada will take on Norceca counterparts USA for the 5th place, while winless Netherlands will hunt for their maiden victory in the tournament against France in the 7th-8th place playoff.
Wuhan, the capital of Hunan Province and the largest city of China central area, was granted the right in May 2015 to host the 7th CISM Military World Games 2019. This is for the first time that China hosted the CISM Military World Games. The Games were open on October 18 and will be closed on October 27.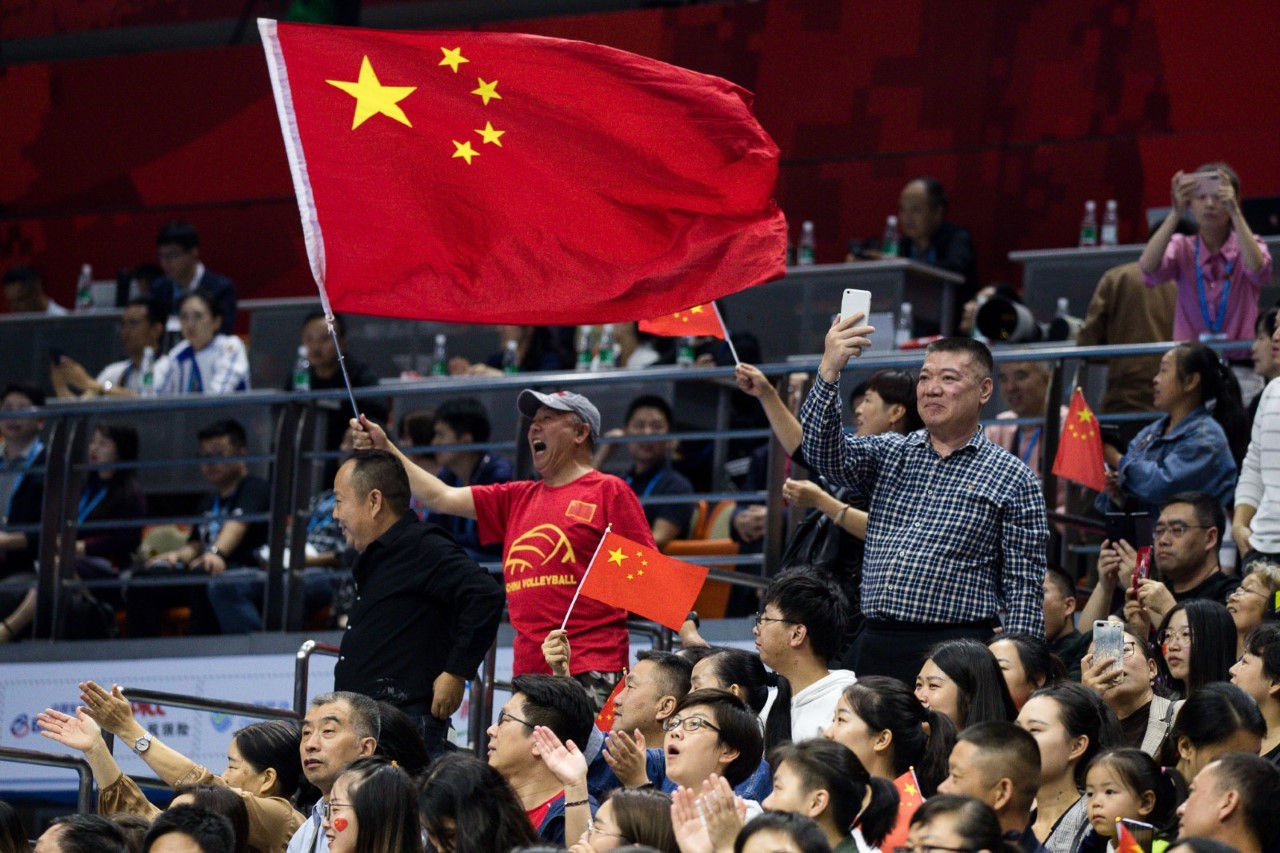 MATCH SCHEDULE AND RESULTS
October 16
At Jianghan University Gymnasium
10:00 BRA b CAN 3-0 (25-12, 25-10, 25-12)
13:30 NED b FRA 2-3 (19-25, 25-16, 25-17, 21-25, 11-15)
15:30 GER b DPR Korea 0-3 ( 8-25, 9-25, 13-25)
19:30 CHN b USA 3-0 (25-10, 25-9, 25-16)
October 17
At Jianghan University Gymnasium
10:00 DPR Korea b FRA 3-0 (25-9, 25-10, 25-14)
13:30 CAN b USA 3-2 (25-23, 20-25, 25-18, 19-25, 21-19)
15:30 NED b GER 0-3 (18-25, 13-25, 25-27)
19:30 CHN b BRA 3-0 (25-17, 25-16, 25-21)
October 20
At Wuhan Sports Center Gymnasium
10:00 BRA b USA 3-0 (25-6, 25-14, 25-10)
13:30 GER b FRA 3-0(25-17, 25-19, 25-22)
15:30 APR Korea b NED 3-0 (25-4, 25-13, 25-13)
19:30 CAN b CHN 3-0 (25-11, 25-5, 25-19)
October 21
At Wuhan Sports Center Gymnasium
10:00 CAN b NED 3-1 (21-25, 25-13, 25-20, 25-16)
13:30 FRA b USA 1-3 (25-21, 17-25, 15-25, 23-25)
15:30 DPR Korea b BRA 1-3 (25-19, 14-25, 23-25, 16-25)
19:30 CHN b GER 3-0 (25-12, 25-8,25-9 )
October 22
At Wuhan Sports Center Gymnasium
10:00 7th-8th: NED vs FRA
13:30 5th-6th: CAN vs USA
15:30 Bronze medal match: DPR Korea vs GER
19:30 Gold medal match: BRA vs CHN
Related links of AVC
AVC Website: click www.asianvolleyball.net
AVC Facebook: click www.Facebook.com/AsianVolleyballConfederation
AVC Twitter: click: https://twitter.com/avcvolley
AVC Instagram: click: https://www.instagram.com/avcvolley/?hl=en
AVC Youtube: click: Asian Volleyball Confederation
AVC WeChat: Asian Volleyball Confederation