Bangkok, Thailand, March 6, 2023 – The Central Asian Volleyball Association (CAVA) held its Sports Events Meeting at Alexander Hotel Bangkok on Saturday to review and finalize the events dates, host and participating federations of 2023 zonal events.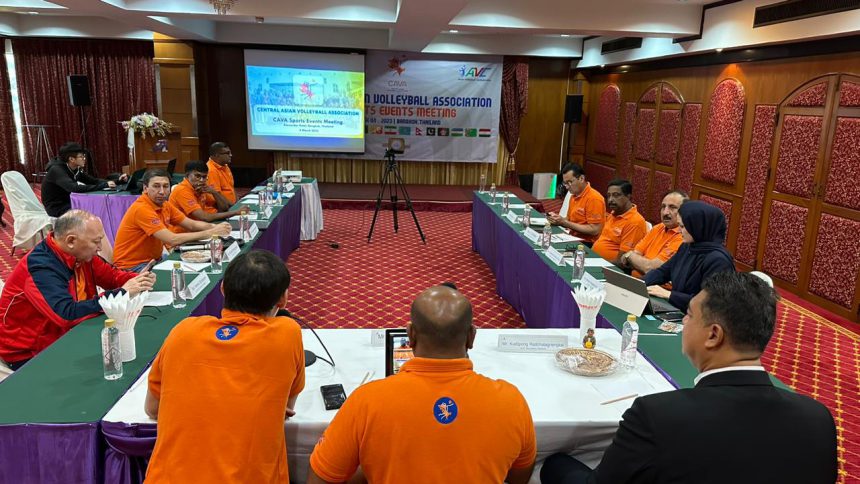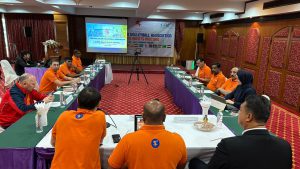 The meeting takes place in Bangkok
AVC Secretary General Mr Kiattipong Radchatagriengkai presided over the opening to deliver a welcome speech to all participants, while CAVA President Mr Mohammed Latheef from Maldives chaired the meeting, actively attended by CAVA Secretary General Mr Kylych Sarbaghyshev, himself Secretary General of Kyrgyzstan Volleyball Federation and of NOC Kyrgyzstan and Ms Sarah Hessaby, International Affairs Director of Islamic Republic of Iran Volleyball Federation, while IRIVF President Dr Mohammad Reza Davarzani joined the meeting online.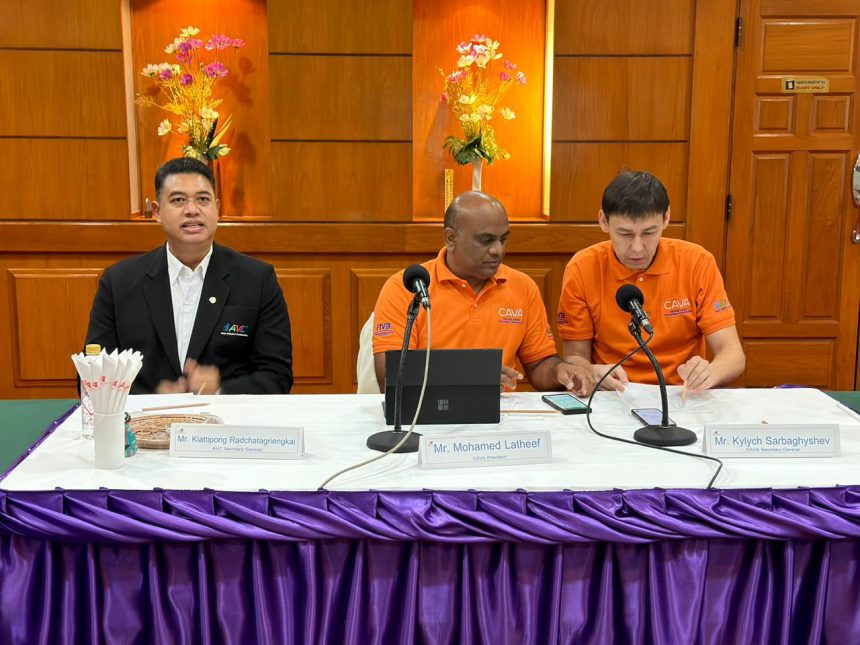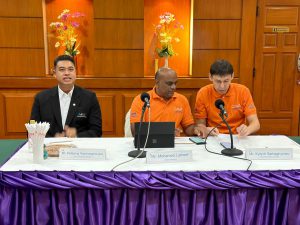 From left, Mr Kiattipong, Mr Latheef and Mr Kylych
Also in attendance were Mr Yermek Syrlybayev, Secretary General of Volleyball Federation of the Republic of Kazakhstan, Pakistan Volleyball Federation President Mr Chaudhary Mohammed Yaqoob, Nepal Volleyball Federation President Mr Jitendra Bahadur, Sri Lanka Volleyball Federation Secretary General Mr Shanthasiri Nalaka Arachchilage and Uzbekistan Volleyball Federation Secretary General Mr Khusan Nasrullaev.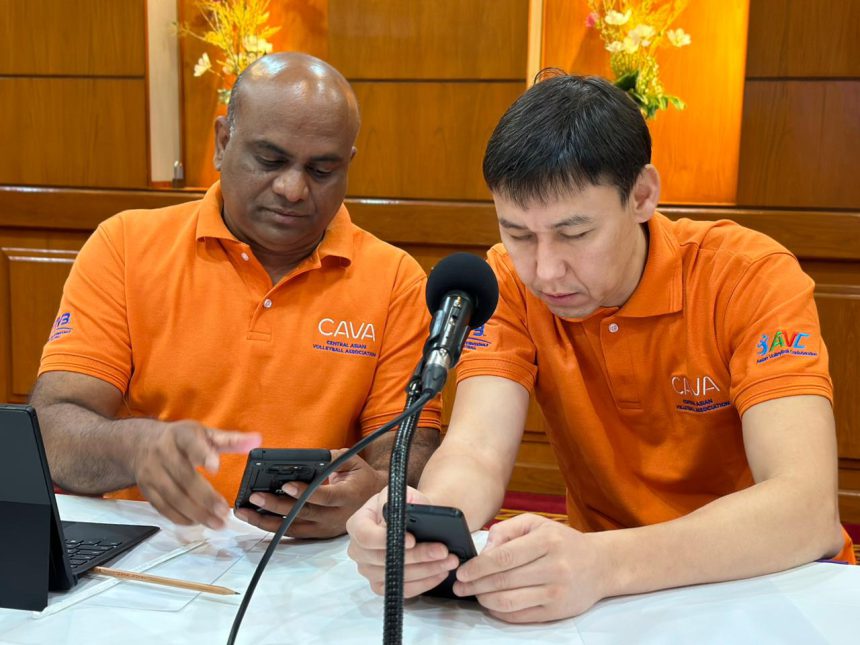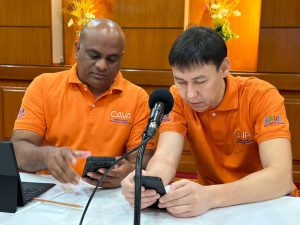 Mr Latheef and My Kylych
"CAVA is a team of people and I am proud to be part of the team. Success belongs to all federations. It is everyone's time and sweat which are invested in developing volleyball in our zone," CAVA President Mr Latheef was quoted as saying in his opening speech.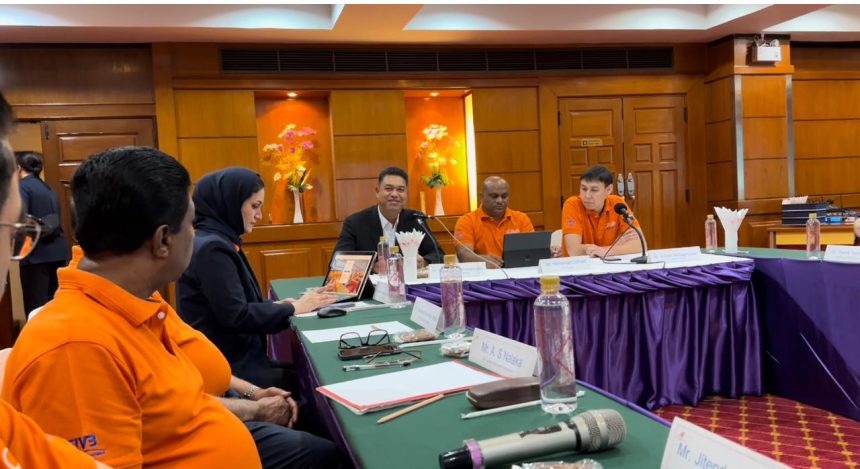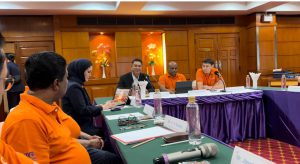 Prior to the meeting, AVC Secretary General Mr Kiattipong delivered a welcome address on behalf of AVC President Mrs Rita Subowo to all participants.
"You and CAVA are doing a great job in the Central Zone of Asia. AVC will support you in any possible way. We had successful events in Asia in the Central Zone such as the Asian Women's Club Championship in Kazakhstan and Asian Men's U18 Championship in Iran. Some countries in your zone such as Iran and India successfully found their way into the FIVB events. Congratulations on your incredible success for your hard work."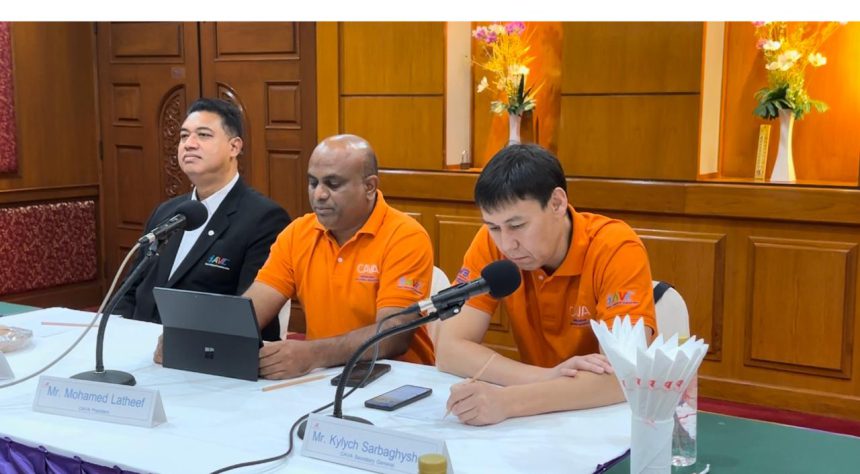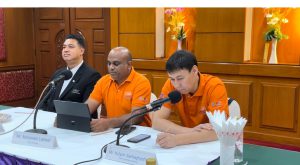 CAVA Secretary General Mr Kylych said, "I would like to thank Thailand Volleyball Association President Mr Somporn Chaibangyang and AVC Secretary General Mr Kiattipong for hosting a wonderful and beautiful dinner for all of us last night. The chance is taken to appreciate the hard work and support of AVC Honorary Life Vice President and AVC Executive Director Mr Shanrit Wongprasert."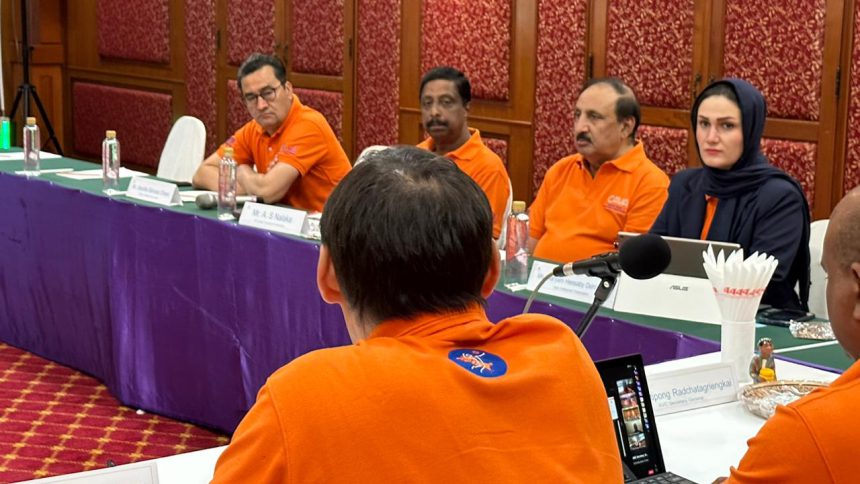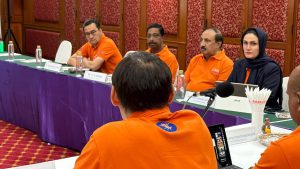 After that, the meeting finalized the 2023 calendar while reviewing and approving the educational courses. Right after the opening speech, the CAVA President asked the AVC Secretary General to launch the official CAVA website as the touchstone of zonal activities after ratifying the CAVA Constitution in the AVC and FIVB.
IRIVF President Dr Davarzani reported on the investments NF Iran have made in the women's volleyball in an effort of narrowing the gap between it and the Iranian men's volleyball, while hosting two AVC beach volleyball events in Iran was a very successful experience.
"Sending 417 members to 19 international events, holding 117 continental and global competitions, and winning 9 medals in 2022 marked a busy year for the Iranian volleyball. This success was achieved by following up and implementing important programs and activities every 365 days of the year. The Iran volleyball have managed to join the top ten teams in the world by using detailed planning and continuous investment and giving importance to media and marketing in accordance with the policies of the FIVB and the Asian Volleyball Confederation," he said.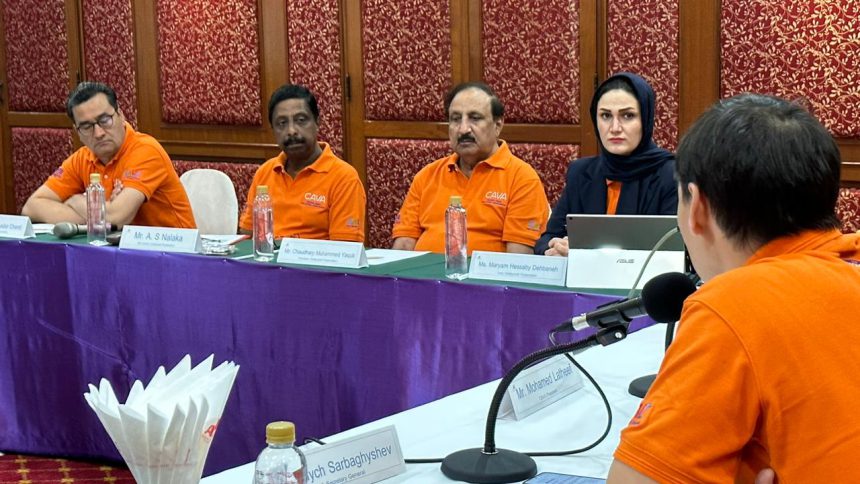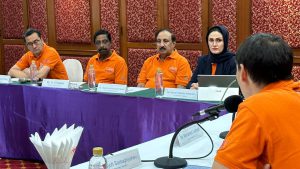 Upon Dr Davarzani's report and following the approval of the CAVA Members, the meeting agreed unanimously that snow volleyball will be added to the 2024 calendar.
Ms Sarah Hessaby recommended CAVA to hold the CAVA Boys' U16 Volleyball Championship in Uzbekistan with some days gap prior to the Asian Boys' U16 Volleyball Championship to save budget and facilitate teams' travelling.
The meeting also acknowledged the confirmation of 2023 zonal activities in line with the CAVA Competition Calendar, which has been released in accordance with AVC and FIVB Competition Calendars. It has been confirmed that CAVA will have 6 Indoor volleyball and 8 beach volleyball events in 2023.
It has been agreed that the next meeting of CAVA will take place in Iran on August 23-26 along with the Asian Senior Men's Volleyball Championship from August 18 to 26 to give the CAVA Members an opportunity to watch the final day match of the prestigious Asian event in Iran.
QUICK LINKS
AVC Website: click www.asianvolleyball.net
AVC Facebook: click www.Facebook.com/AsianVolleyballConfederation
AVC Twitter: click: www.twitter.com/AsianVolleyball
AVC Instagram: click: https://www.instagram.com/avcvolley/?hl=en
AVC Youtube: click: Asian Volleyball Confederation
AVC WeChat: Asian Volleyball Confederation