Bangkok, Thailand, February 24, 2022 – The AVC Development and Marketing Committee held a productive meeting on Zoom on Thursday to discuss development strategies aimed to assist proactive National Federations through FIVB development projects and the latest-launched Volleyball Empowerment Project.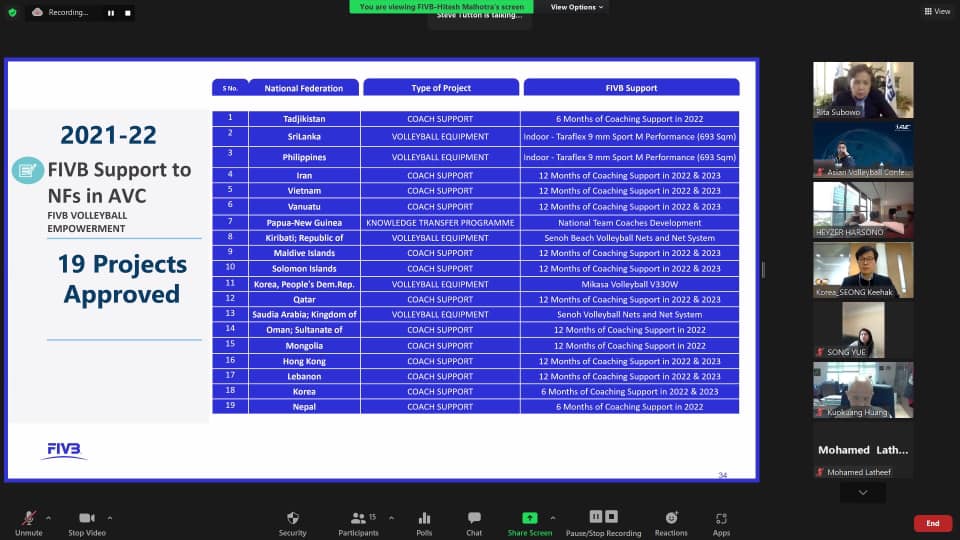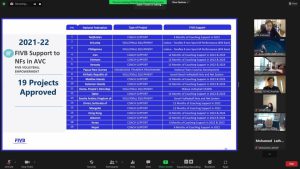 AVC DMC Chairman Mr Heyzer Harsono from Indonesia chaired the annual meeting, joined by Mr Seong Keehak from Korea (Secretary), Mr Hugh Graham from Cook Islands, Mr Arachchillage Shanthasiri Nalaka from Sri Lanka, Mr Huang Kuo-Kuang from Chinese Taipei, Mr Thiti Pluckcha-oom from Thailand, Ms Song Yue from China and Mr Mohamed Latheef from Maldives.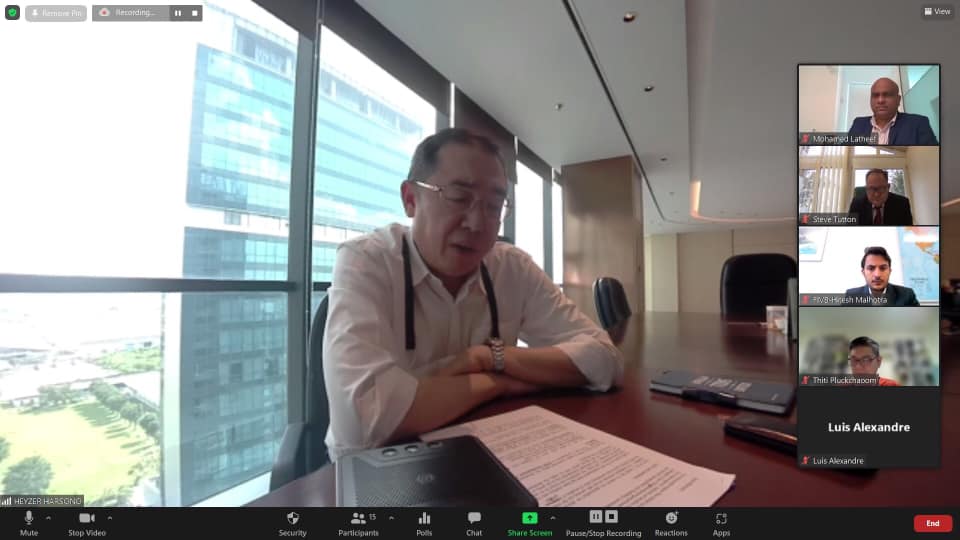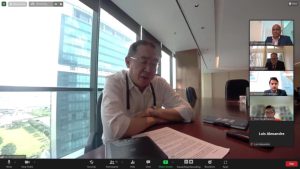 Heyzer
Key persons from the AVC Headquarters attending the online meeting were AVC Executive Director Mr Shanrit Wongprasert, AVC Secretary General Mr Kiattipong Radchatagriengkai and Ms Mingkwan Pusiddusid from AVC Development Department, while FIVB Head of Technical and Sports Development Department Mr Steve Tutton and TSDD Manager Mr Hitesh Malhotra also joined in to give an important presentation on the FIVB Volleyball Empowerment Project, and FIVB Director Asia and Oceania Mr Luis Alexandre.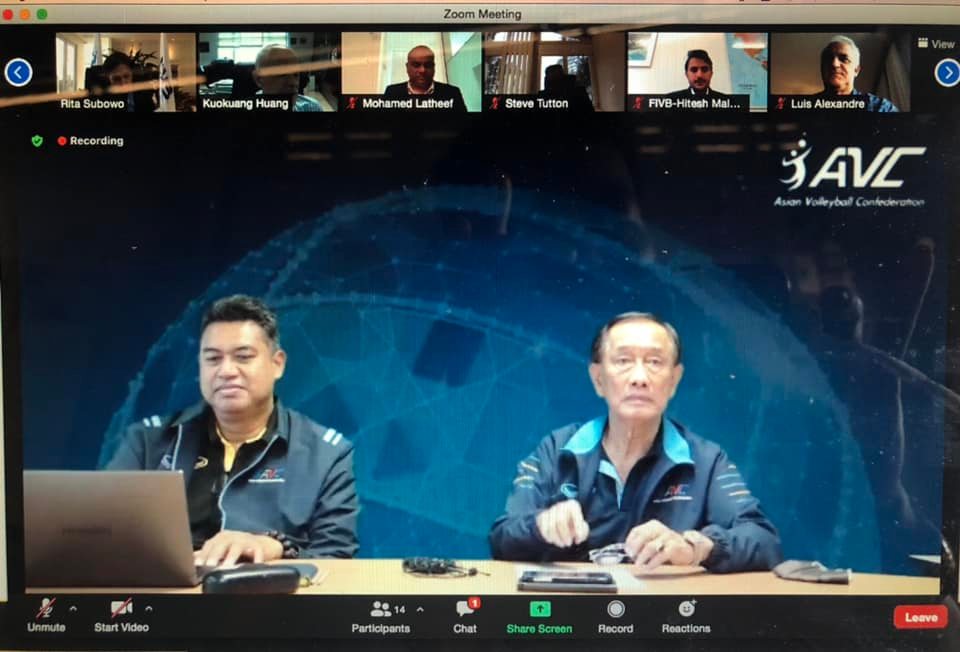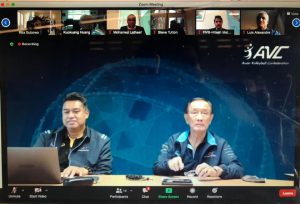 Kiattipong, left, and Shanrit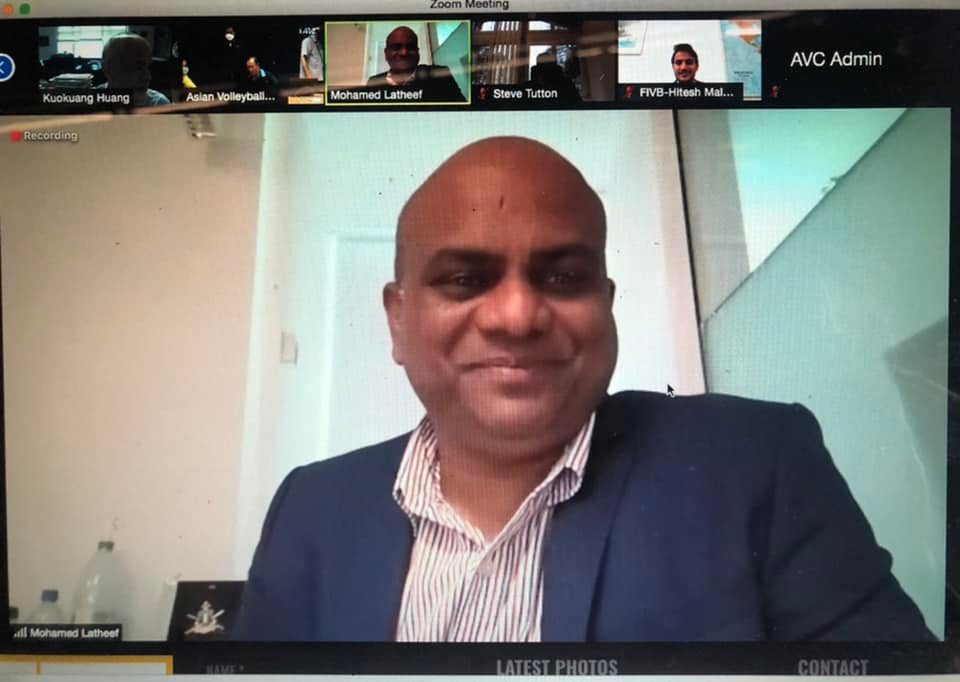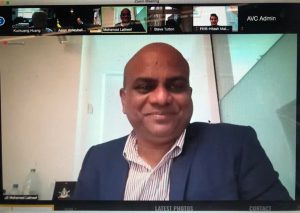 Latheef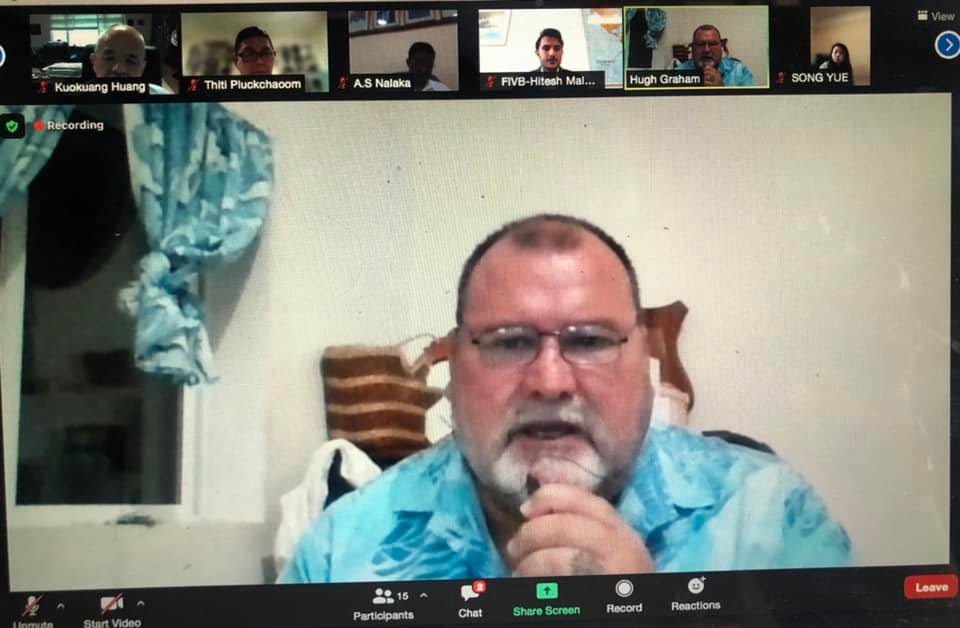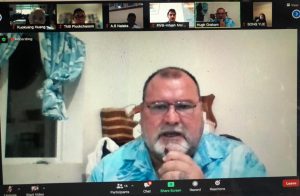 Hugh
AVC President Mrs Rita Subowo presided over the meeting to deliver a welcome speech to all participants.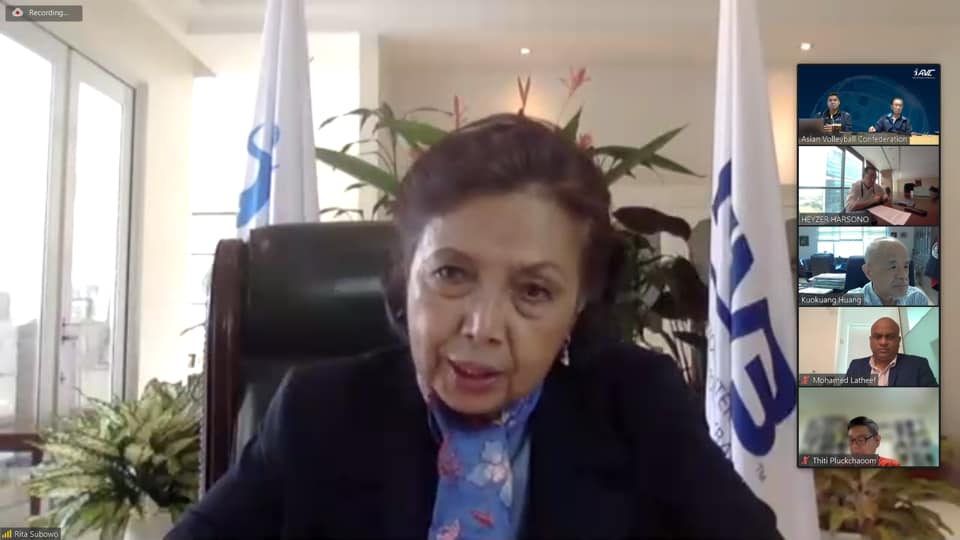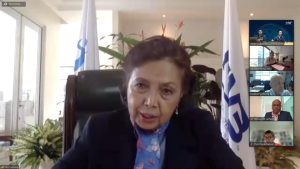 AVC President Mrs Rita Subowo
"On behalf of Asian Volleyball Confederation, I would like to welcome all the Development and Marketing Committee Members to this meeting. I hope that everyone stays healthy and safe and then we can do our best for developing and promoting our volleyball and beach volleyball, our beloved sports. I also hope that all the Members will work closely together with us and AVC to exchange the ideas to develop and promote our sport. I know that we are still in the middle of the COVID-19 pandemic and AVC Zonal Associations still have planned to organise development courses in several countries even though in this condition as well as marketing plan which is one of the most important factors in development," Mrs Rita was quoted as saying.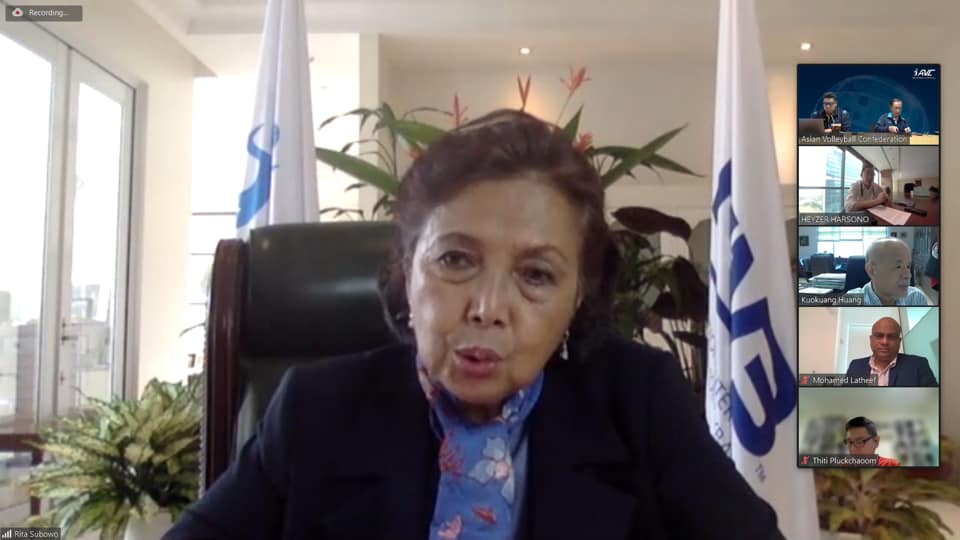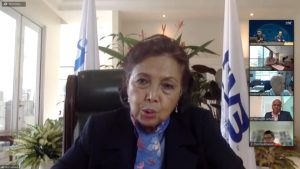 Subowo
"Therefore, your opinion, recommendations, proposals and kind cooperation will be needed for the best success of all courses and activities in Asia. We have good cooperation with FIVB and through FIVB to help and support us to be able to support our national teams and national players with the sponsors and join together to organise the competitions. We are still in progress for recommendation and negotiation between AVC and Volleyball World. With their new technology I saw the presentation in the FIVB Volleyball Council Meeting, it's very interesting as the new ideas came up at the court. You can have communications between fans and their favourite players. In the future, we have to protect our sport because new generations are very smart. They can choose any kind of sport they are going to fit in. With this new idea and new technology, we can move forward in volleyball, not only as a sport, but also with attraction. We will always start our beach volleyball with music and entertainment and hope we can start in the near future our indoor volleyball with new technology," she added.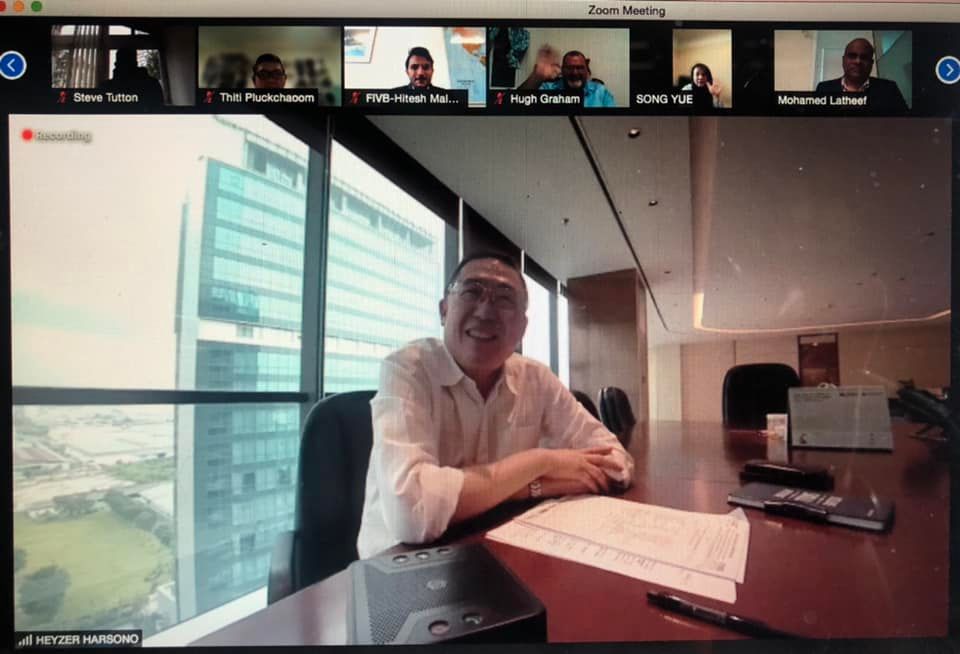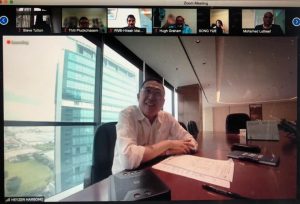 Heyzer
AVC DMC Chairman Mr Heyzer also gave a speech to all participants. He first apologised to all Members that the meeting was held online due to the ongoing COVID-19 pandemic and praised all staff at the AVC Headquarters for their hard work during the outbreak which has forced AVC to cancel several events and activities despite the fact that development is still going on.
He informed the Meeting of the Projects Platform and Volleyball Empowerment Project from AVC's affiliated National Federations approved by FIVB as well as development plans in the near future.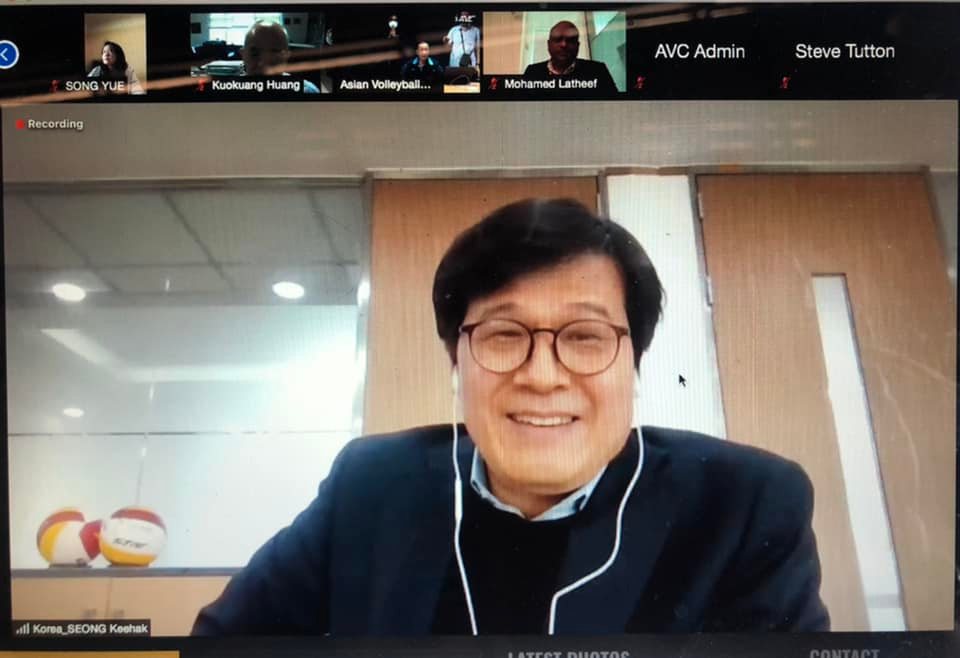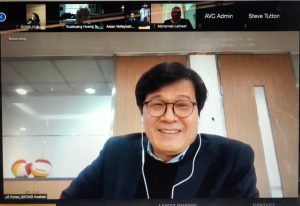 Seong
After that, Committee Secretary Mr Seong Keehak reported on AVC Development Activities in 2021. A positive comment on coaching courses in Oceania was raised by Mr Hugh, while Ms Song Yue informed that no activity had been held last year in China, but due to the kind support of AVC, which organised important FIVB Level-1 and Level-2 Coaches Courses at FIVB Development Centre in Thailand, around 30 Chinese coaches joined the online courses and if the COVID-19 pandemic still affects the international travelling, she suggested that AVC, with the cooperation from Coaches and Referees Committees, hold online courses in order that more participants can join such a development activity.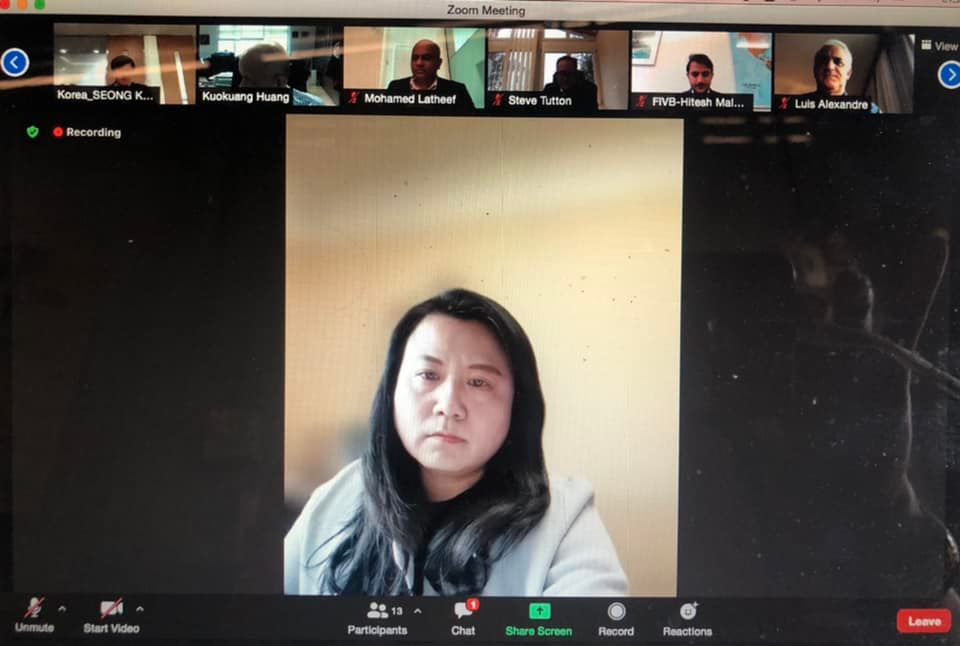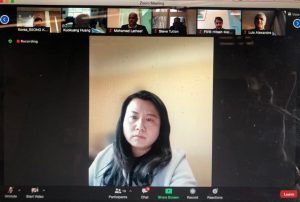 Song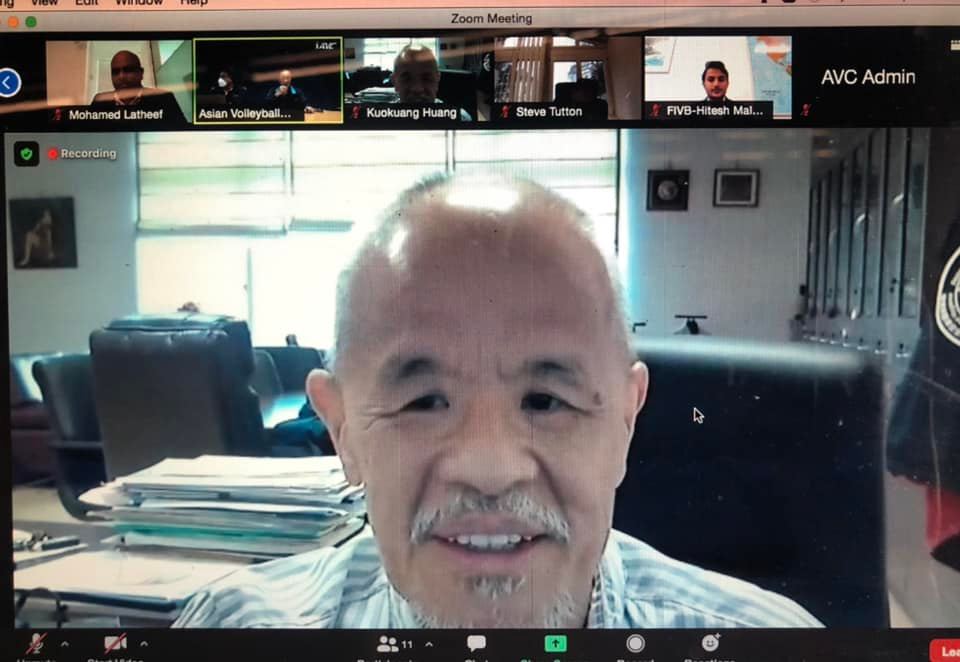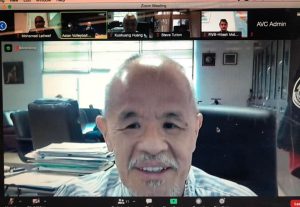 Huang
Mr Seong also kept the Members updated on the FIVB Development Commission Meeting. "It was approved in the Meeting that the annual allocation to FIVB Development Centers shall be focussed on National Teams' Coaches Development Programs in their regions," he read the Commission Meeting's decision.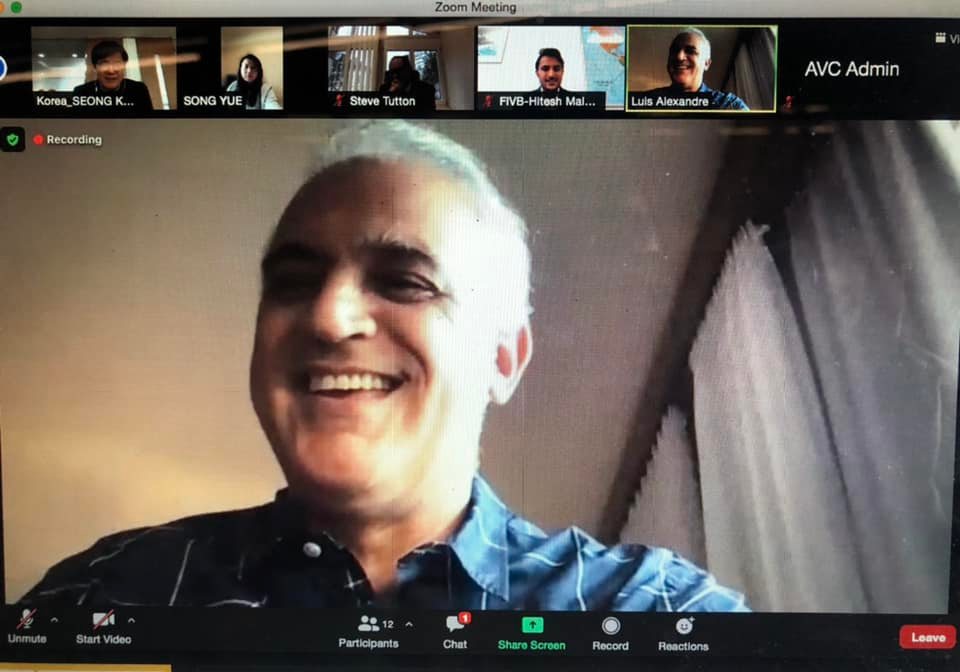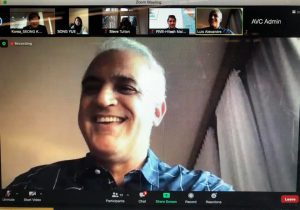 Luis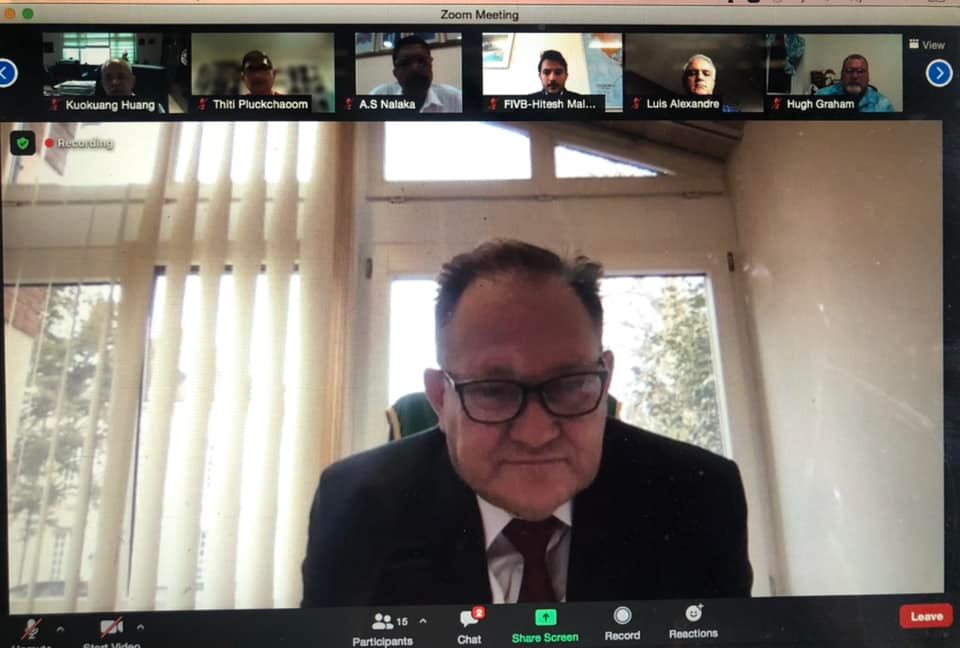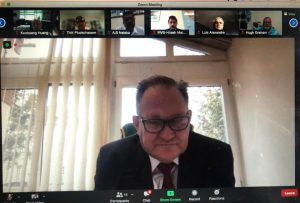 Steve
The FIVB Volleyball Empowerment Project, which is to empower all National Federations and improve the level of national teams and consists of Targeted Support and Application-based Support, was also reported by Mr Seong. He indicated that FIVB will help national teams and athletes reach their full potential and achieve their goals. National Federation with a strong national team will be more attractive to sponsors, media, TV and governments and these additional resources will enable National Federation to host more key events, giving local fans an opportunity to watch the very best of volleyball and beach volleyball live. As a result, National Federation will become self-sustainable with a professional administration onboard.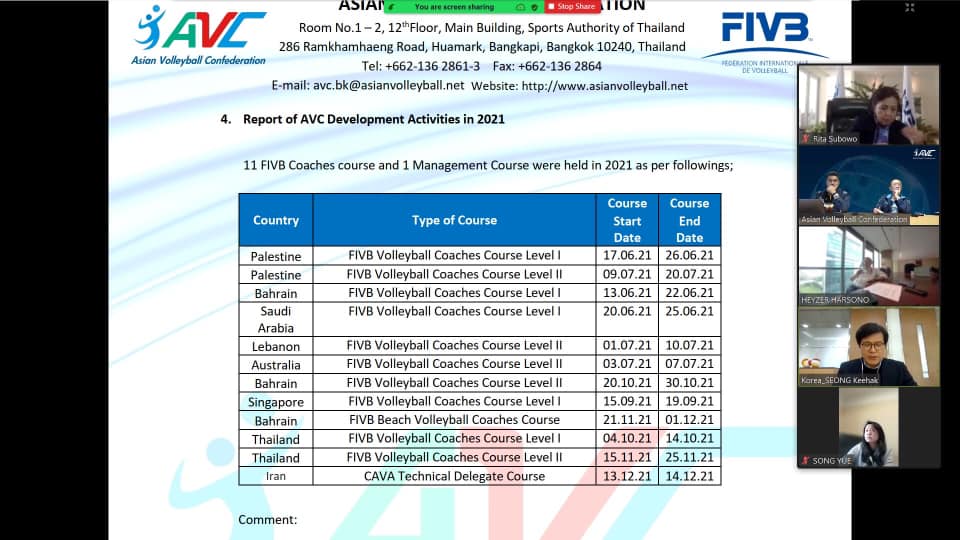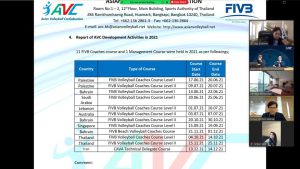 Regarding the Application-based support, there are three types of support available comprising Coach Support for the development of national teams, Volleyball equipment support and Acknowledge transfer program, formerly known as "coach the coaches."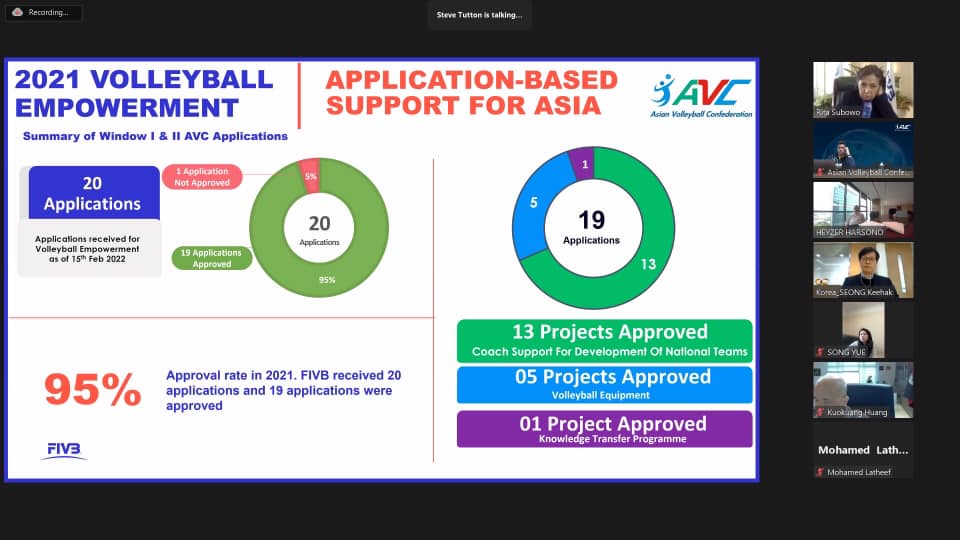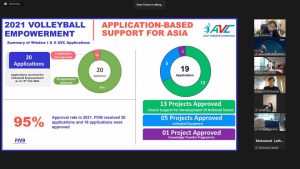 After that, Mr Steve and Mr Hitesh gave a clear-cut presentation on the Volleyball Empowerment Project and the 2021 Development Projects, which made things clear that FIVB Technical and Development Department is committed to working closely with the IOC Olympic Solidarity team and encourages National Federations to build partnership with respective National Olympic Committee and Continental Association.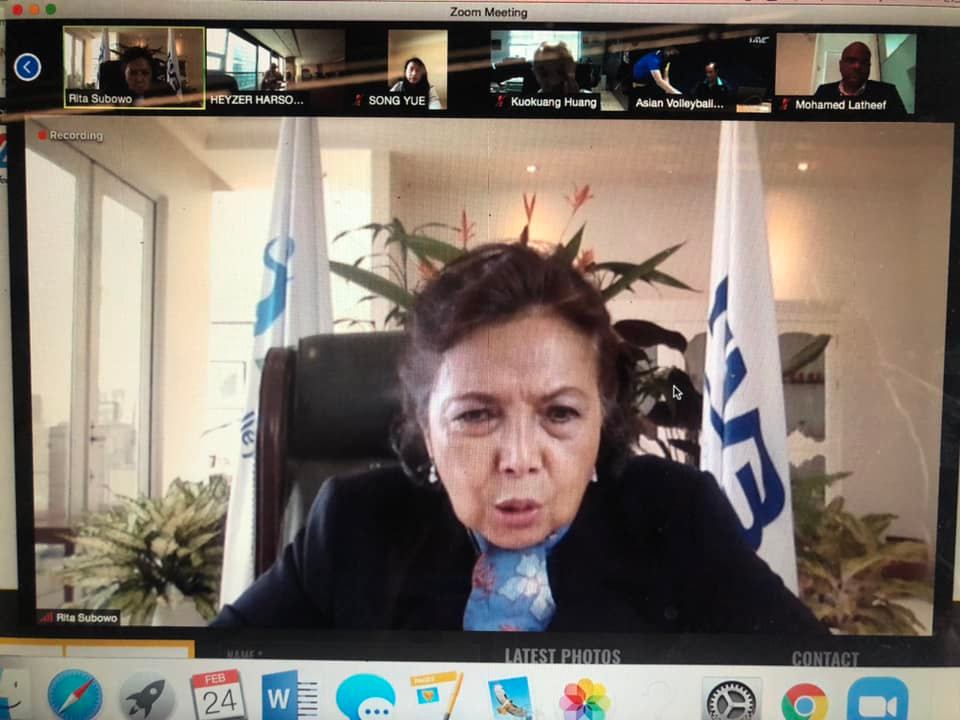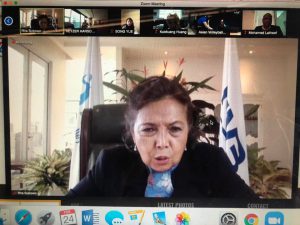 Subowo
AVC President Mrs Rita expressed her satisfaction over the FIVB Development Project and a positive effect on AVC affiliated National Federations. She asked the AVC DMC and AVC Headquarters to inform Federations on this useful project in order that they can submit their applications in time.
"FIVB has a lot of good projects. The AVC DMC and AVC Headquarters should cooperate well to spread this beautiful and important project from FIVB to our members, AVC affiliated National Federations, because this is very important for them and we should keep them updated even on AVC website or paperwork," she said.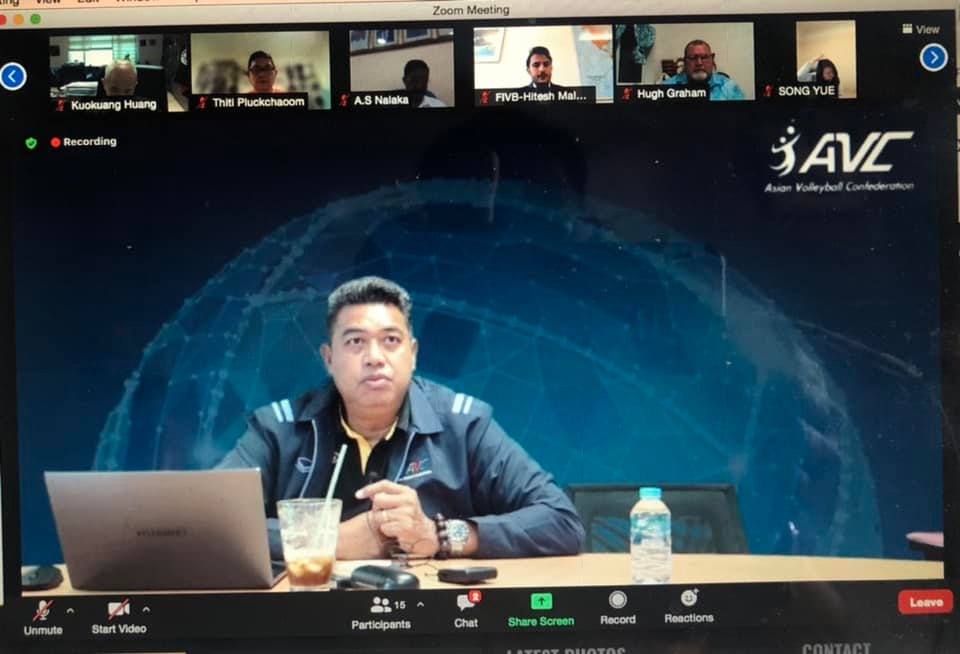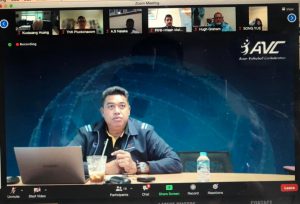 Kiattipong
Mr Kiattipong informed that upon receiving information from FIVB, the AVC Headquarters will send out to all 65 Federations and after that, the Headquarters will check relevant information again, especially the period and deadlines of such projects. He confirmed that the AVC Headquarters has worked closely with all 65 National Federations.
The AVC Development Plan for 2022 and the Euro-Asia Coaches Cooperation Project were the last two key topics raised for further consideration and discussion.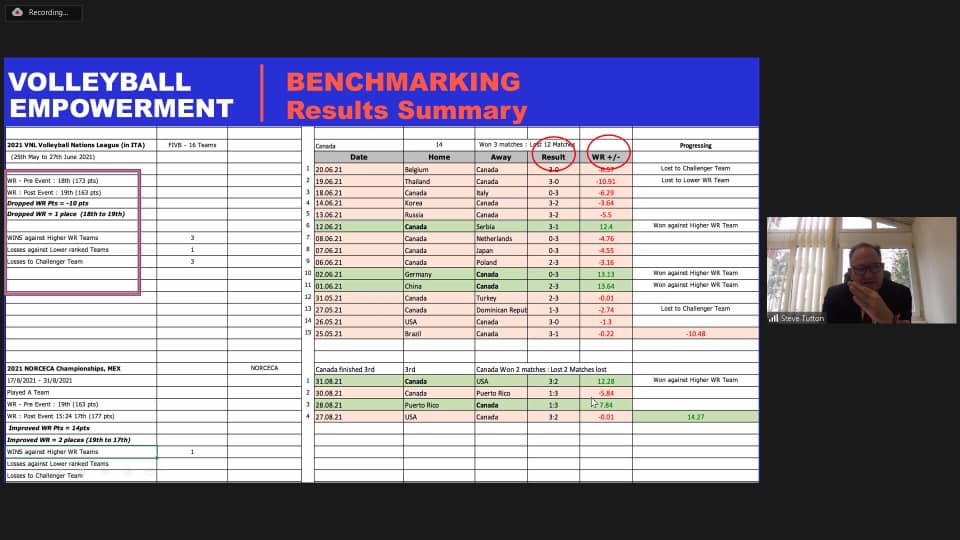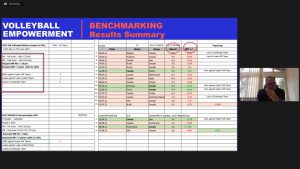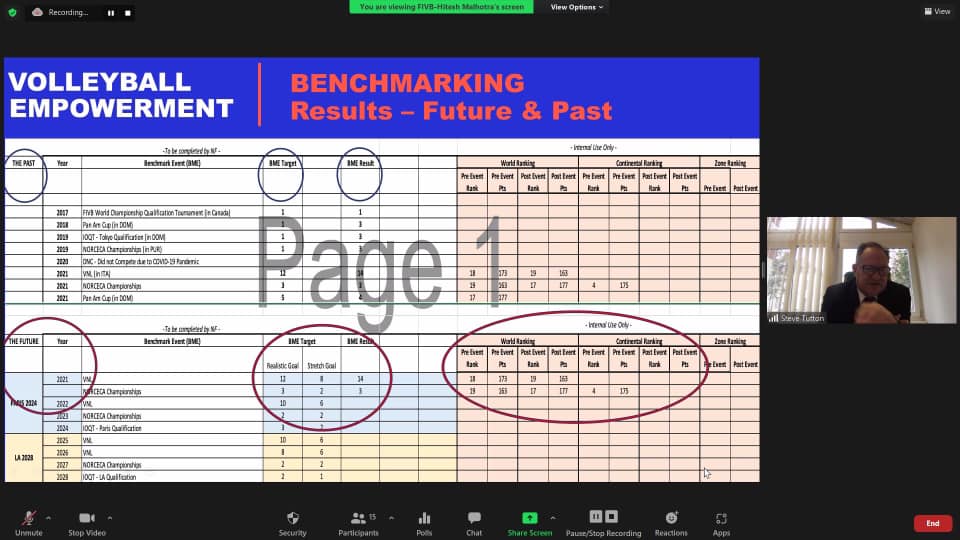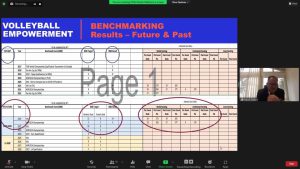 Related links of AVC
AVC Website: click www.asianvolleyball.net
AVC Facebook: click www.Facebook.com/AsianVolleyballConfederation
AVC Twitter: click: www.twitter.com/AsianVolleyball
AVC Instagram: click: https://www.instagram.com/avcvolley/?hl=en
AVC Youtube: click: Asian Volleyball Confederation
AVC WeChat: Asian Volleyball Confederation