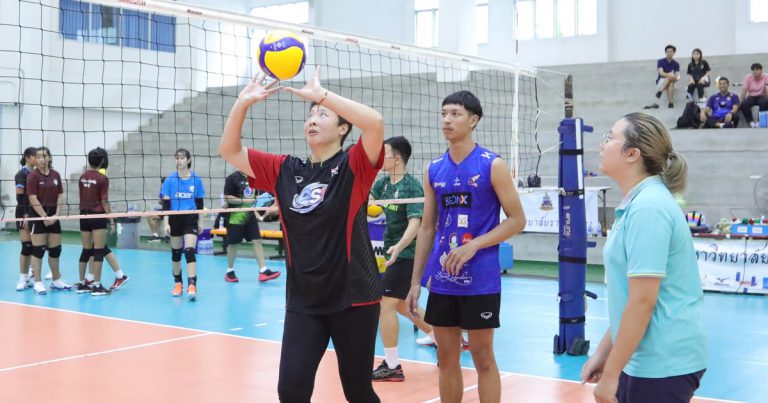 Bangkok, Thailand, August 10, 2020 – As Thailand has lifted all business and activity lockdowns ordered earlier to cope with the COVID-19 outbreak, the FIVB Development Centre in Bangkok has also reopened for operations and learning outputs and is actively engaged in serving Asian volleyball community.
Since March, Centre for COVID-19 Situation Administration in Thailand and the government of Thailand have put in place measures aimed at curbing the spread of COVID-19 in the country, which resulted in the temporary shutdown of portions of the public and private sectors and closure of all sports activities.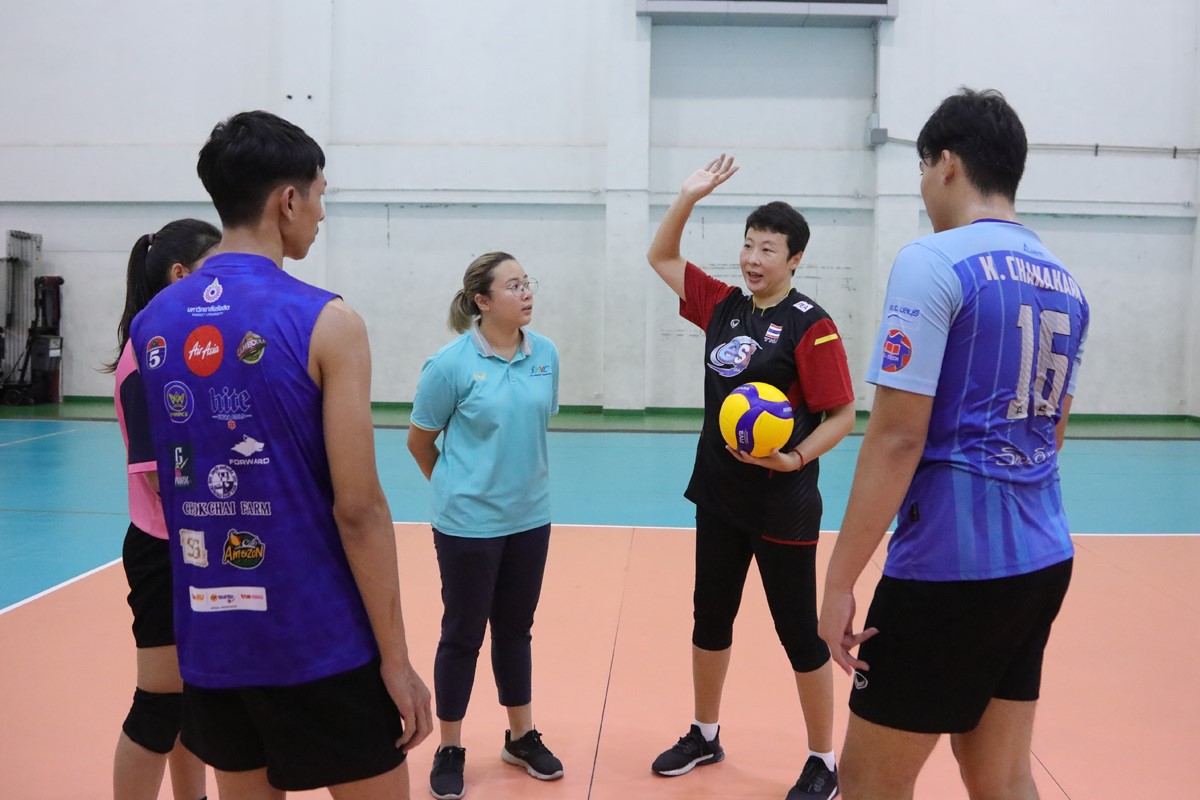 With the stadiums, training courts and sports offices being closed to the public from April, the AVC Headquarters and the FIVB Development Centre in Thailand also closed in the wake of the COVID-19 epidemic. As a result, training activities at the Centre could not be held during this difficult time, while courses and services became unavailable.
AVC staff had to work from home until July 1, 2020 according to Thai Government's announcement but they all could be well contacted through email and office or personal telephones as they still had to communicate with FIVB and were always ready to serve all the AVC BA members and all affiliated NFs.
According to Mr Issara Riddhisinha, General Manager of the FIVB DC in Thailand, teams from Hong Kong China and the Philippines visited the Centre in January 2020 for intensive training purposes and following the strict lockdown restrictions including the temporary closure of international airports in Thailand, the Centre has essentially suspended all activities from February.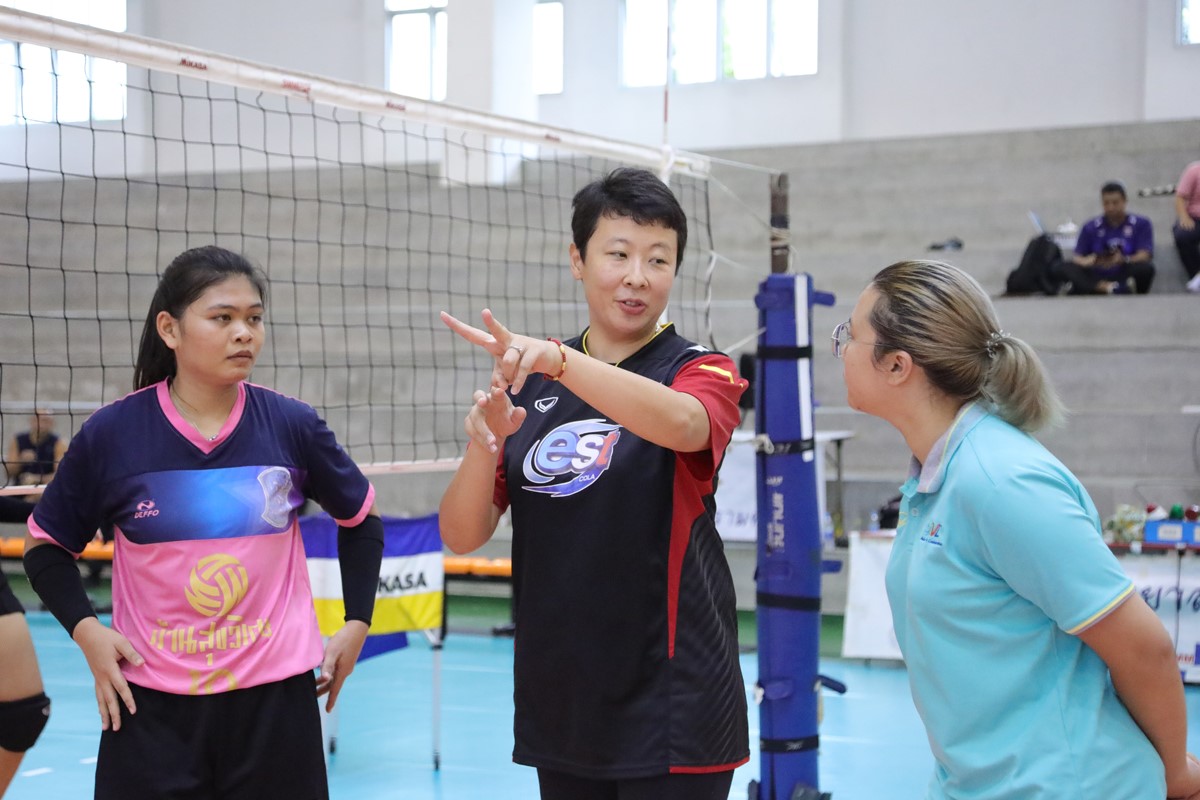 However, the COVID-19 situation in Thailand has such majorly improved and shifted a bit up to normal circumstance, leaving the Thailand Government to ease lockdown restrictions and sports-related offices and gymnasiums to resume activities from July 1.
"Actually, the FIVB DC in Thailand is very busy all year long with overseas teams coming for training purposes. In January, teams from Hong Kong China and the Philippines came here for encampment, but due to the spread of COVID-19, the Centre was closed with all activities suspended from February," Issara was quoted as saying.
"Sports Authority of Thailand and state-run offices as well as sports buildings and gymnasiums were allowed to reopen for use on July 1 following the lift of the lockdowns. We (the Centre) also reopened the same day to restart activities. However, since many other Asian countries remain on lockdown and all Thailand's international airports remain closed for incoming passengers, no overseas teams, therefore, can come to train at the Centre," he added.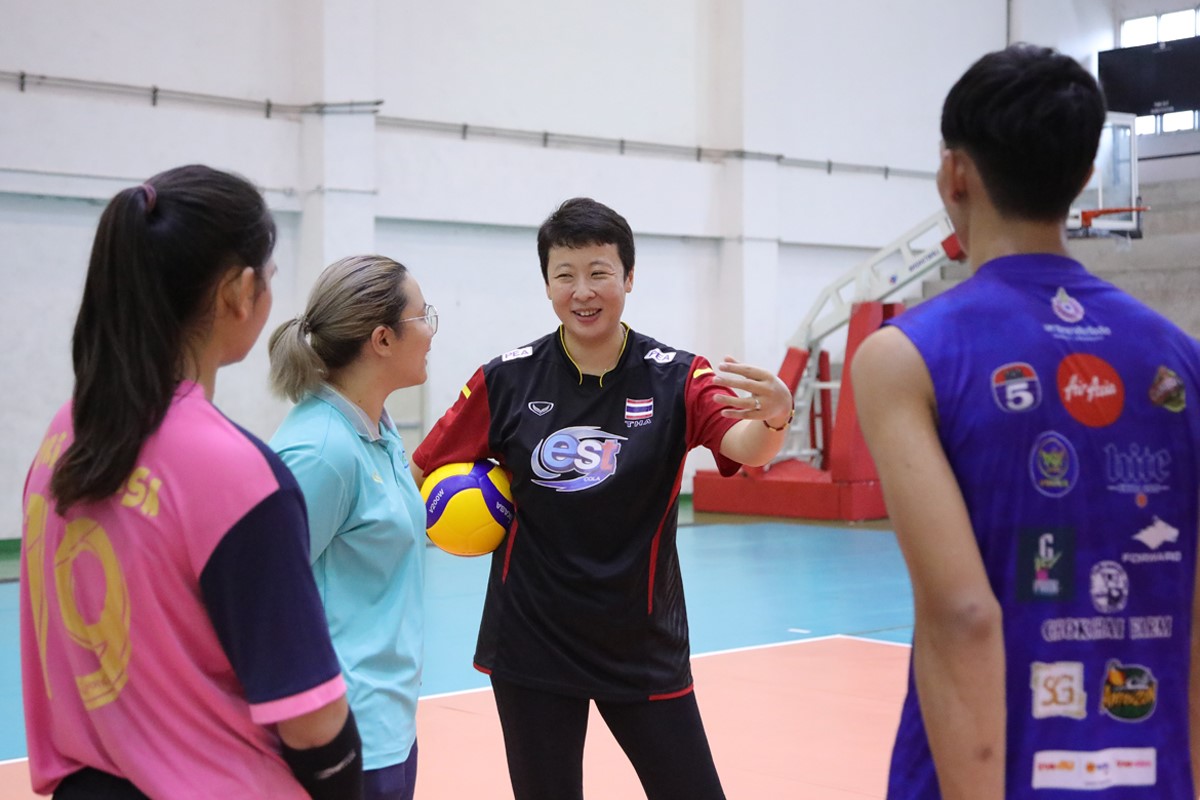 "Since the last month's reopening, the Centre has already been used for training and learning outputs of some local teams. AVC Instructor Feng Kun has provided her thorough knowledge and valuable experience to those visiting teams."
In January 2020, Feng Kun, a former China women's national volleyball team setter and captain who led China to the 2004 Summer Olympics gold medal in Athens, where she was awarded MVP and Best Setter, has been appointed as AVC Instructor.
She tied the knot in December 2014 with Thailand's legendary coach Kiattipong Radchatagriengkai, better known as Coach Aod, and is in charge of instructing team players visiting the FIVB Development Centre in Thailand for intensive training in the various phases of the inspection work necessary to improve their skills.
"Feng Kun has given visiting teams good advice including how to set effectively in volleyball which is crucial to a team's success. Today (August 10), a total of 28 Thai youngsters aged between 15 and 17 came to learn the set tips and improving their basic setting skills with Feng Kun under their one-month training plan at the Centre.
Aside from great successes she had in her career including the 2001 FIVB World Grand Champions' Cup and the 2003 FIVB World Cup, the 42-year-old Feng Kun is a member in the AVC Coaches Committee who joined the other four CC members in attending the "Kick-Off Meeting" for the joint EuroAsia Coaches Cooperation at CEV Head Office in Luxembourg on February 23, 2020.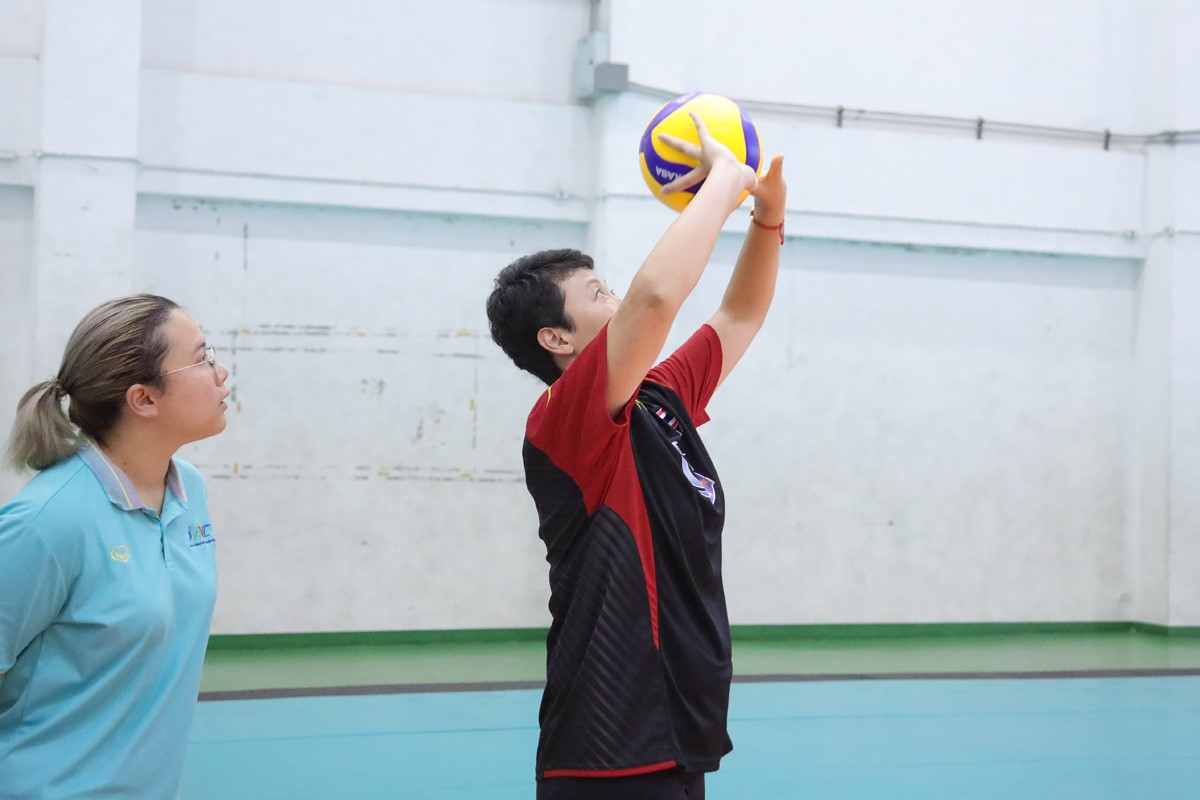 "As the FIVB DC is located in Thailand, only local teams now can come and make the most of the Centre. If the COVID-19 situation in other countries is improving, with the international airports operations resuming, overseas teams can visit us and train intensively at the Centre because all services at the FIVB DC in Thailand are available for everyone and AVC volleyball community in particular."
"By training with Feng Kun at the Centre here, the visiting teams and players will not only help boost productivity and brighter prospects in the near future, but also gain benefits of knowledge and experience from her," he added.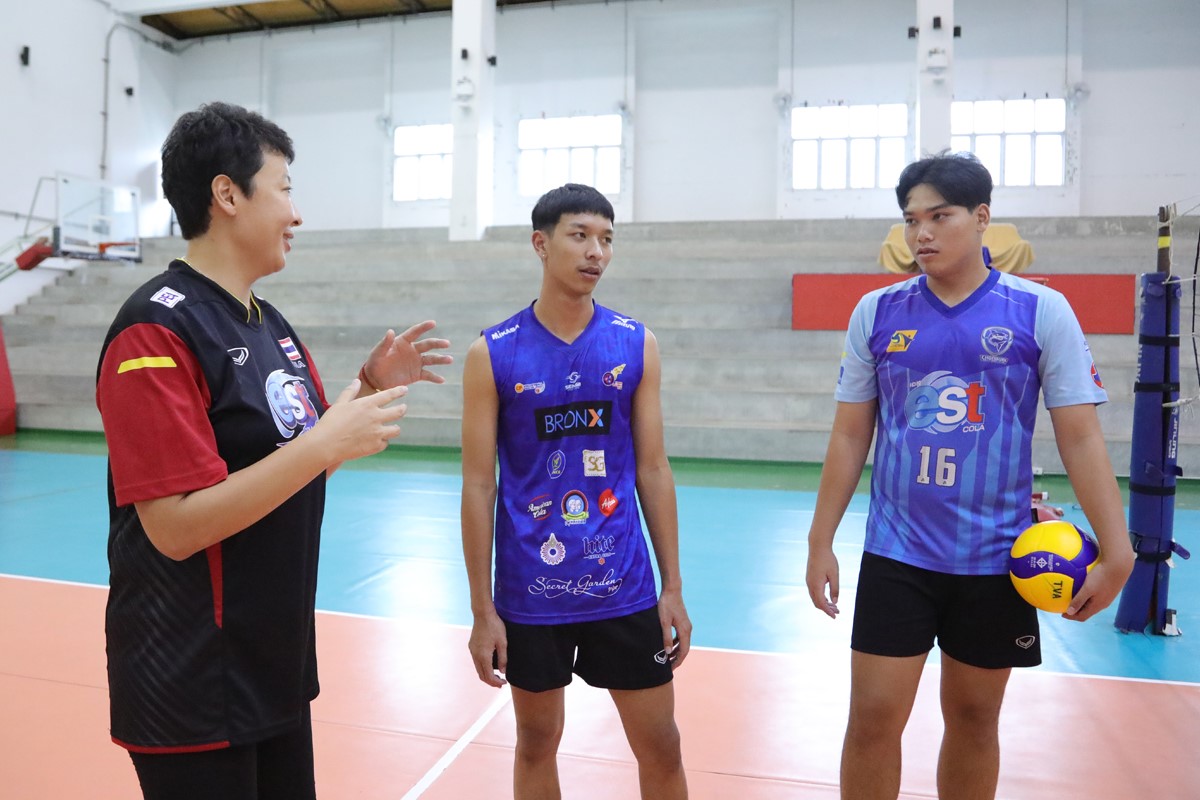 The FIVB Development Center in Thailand has been operating for many years and significantly playing a vital role in promoting and developing volleyball in the region it has been covering aside from intensifying international cooperation in volleyball and beach volleyball, improving the professional level and performances of these two disciplines as well as the technical and administrative structures of volleyball federations in neighbouring countries, Asia and other continents.
Related links of AVC
AVC Website: click www.asianvolleyball.net
AVC Facebook: click www.Facebook.com/AsianVolleyballConfederation
AVC Twitter: click: https://twitter.com/avcvolley
AVC Instagram: click: https://www.instagram.com/avcvolley/?hl=en
AVC Youtube: click: Asian Volleyball Confederation
AVC WeChat: Asian Volleyball Confederation