Bangkok, Thailand, December 8, 2020 – Siu Cheong Hung has been making his mark in Hong Kong, China men's volleyball program for several years as its captain despite his hectic work schedule.
Over the course of his career, he remained committed to work and provide the time needed for the sport, truly becoming a role model to his teammates as he pushes his boundaries to serve the national team.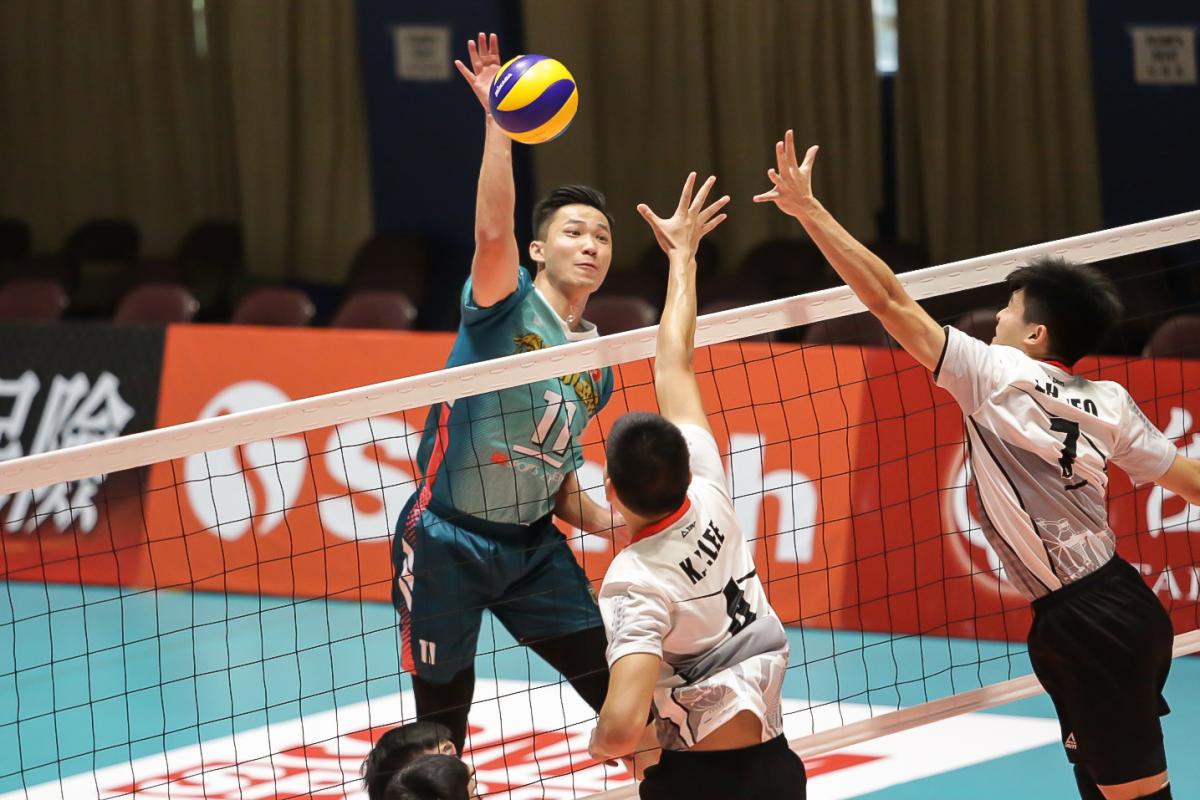 "As a non-professional volleyball player, the most difficult job as captain of the national team is to maintain my physical and mental well-being in practice after my day job," Siu said.
"Most Hong Kong, China national team players have full-time jobs. Therefore, we train mostly after work, like from 8:00 to 11:00 p.m.
"As captain, I have to become a role model to my team and be physically and mentally fit. I always have to motivate my teammates in training especially when the atmosphere is not good. Sometimes it feels exhausting to fulfill this duty after a long day's work, but it's also very fulfilling when I am able to lead the team to a good performance or to victory.
"Being a captain for many years has taught me to develop motivational skills, which is a key element of a good sports leader. Volleyball is a sport that requires teamwork, and you have to be a good leader to motivate everyone in the team."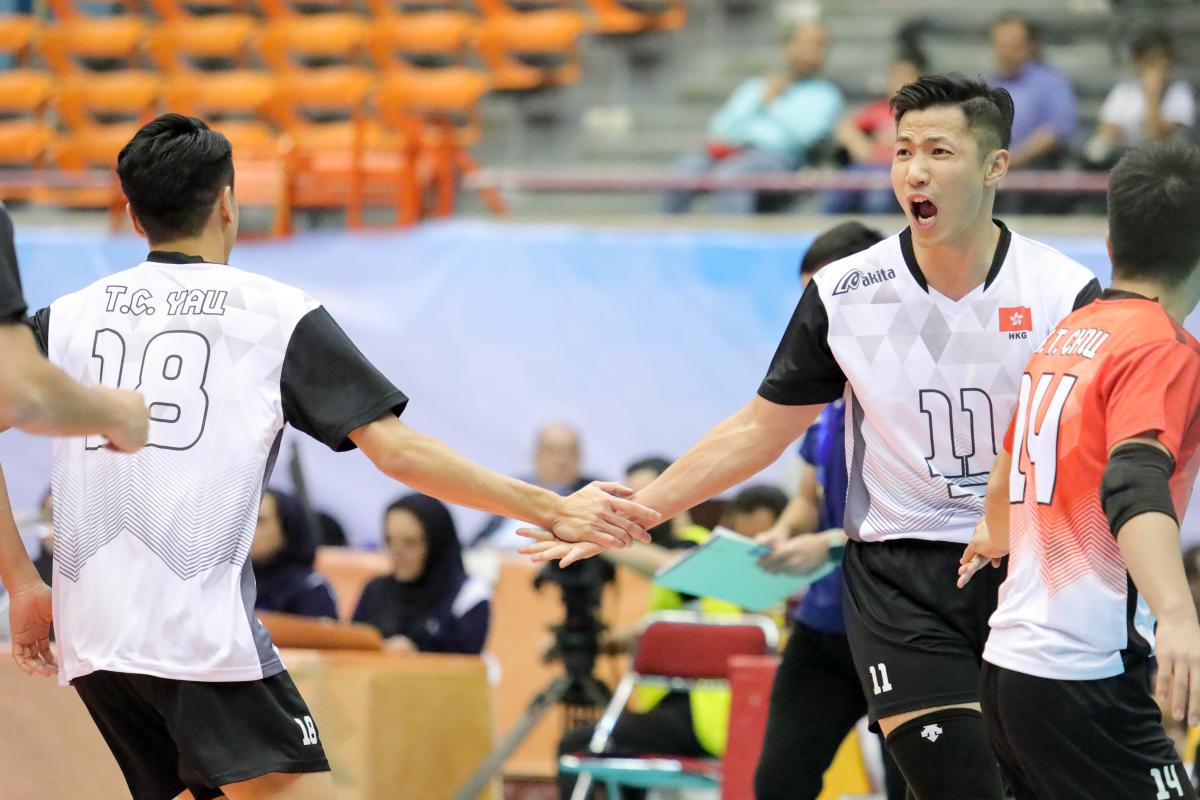 Trying to work in the office and playing volleyball is like trying to do two full-time jobs, but Siu understands the dedication required to balance both work and play in order to achieve success.
"I would say that my journey with the Hong Kong, China national team has been very exciting and amazing because it has allowed me to participate in an array of top-level volleyball competitions such as the Asian Games and the Asian Championship and play against the top players in the Asian region. Though we have not been winning much, it is still an enriching experience that has made me a better volleyball player.
"The most important lesson I have learned from volleyball is to have great communication and cooperation inside the team. In our everyday life, we are exposed to these situations wherein you have to deal with different people and personalities. Developing that ability in sport to communicate and cooperate made it easy for me to cope with life."
After gaining some experiences playing against the best players in continental competitions, he came up with his dream team that consists of great players he wanted to play with.
"I would choose Saeid Marouf of Iran as setter because he is the best and the most creative setter among AVC teams. As opposite, I choose Yuji Nishida of Japan, he is left-handed and has a powerful jump serve.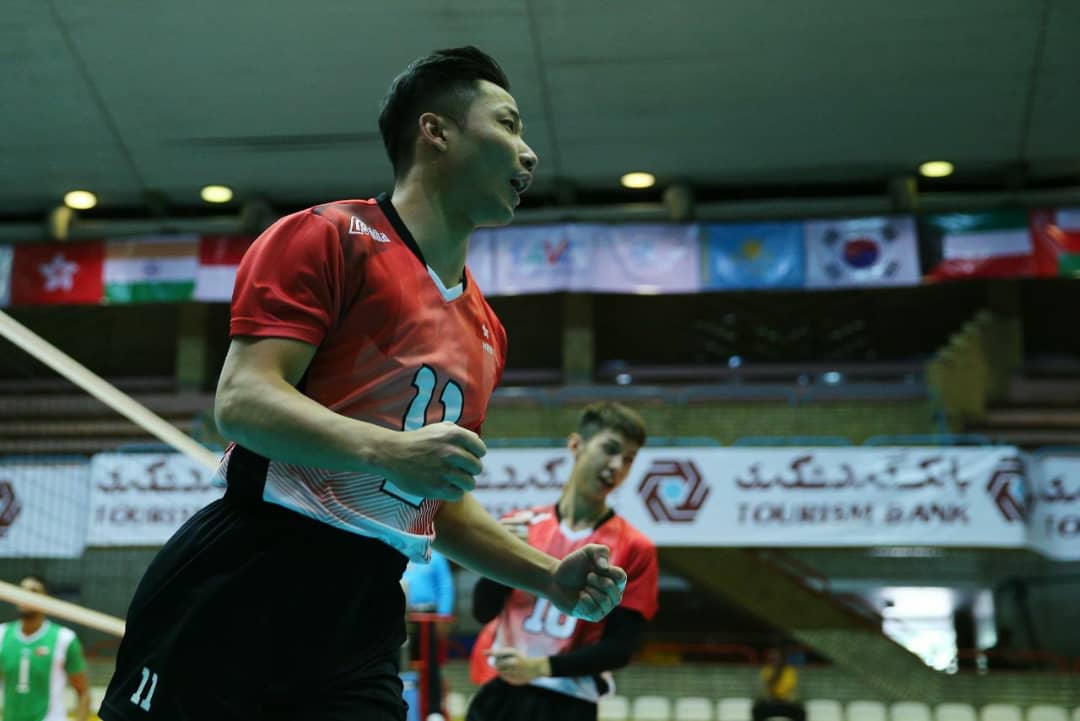 "As outside spikers, I want to play with Yuki Ishikawa of Japan because he is an all-around player and has a good spiking technique. The other one is Chen Chien-Chen of Chinese Taipei because he is a good friend, and his reception and defense can help the team.
"I like Seyed Mohammad Mousavi of Iran as middle blocker because of his superb spiking and blocking. And then I choose Sulaiman Saad of Qatar as libero because he is such a motivating player on the court."
Siu started playing at age eight and has dedicated most of his life to volleyball. Still, in his free time, volleyball takes most of his time as he teaches kids and adults in his own volleyball academy.
"I've been playing since I was eight years old. I was the tallest student in my class and one day, my Physical Education teacher asked me if I wanted to join the school volleyball team. I said yes, of course. I definitely wanted to join the school team and that's where my volleyball life started.
"I founded the Hong Kong Elite Volleyball Academy (HKEVA), which is the first private volleyball academy in Hong Kong, China. When I am not competing, I am a volleyball coach to students of different age groups – from ages four to 50.
"I started it because I wanted to promote volleyball in Hong Kong, China and provide the students with professional volleyball training. Even when I am not competing, my hobby is still related to volleyball."
Now that is hard work and dedication.
Follow Siu Cheong Hung on Instagram: https://www.instagram.com/siucheonghung/
Related links of AVC
AVC Website: click www.asianvolleyball.net
AVC Facebook: click www.Facebook.com/AsianVolleyballConfederation
AVC Twitter: click: https://twitter.com/avcvolley
AVC Instagram: click: https://www.instagram.com/avcvolley/?hl=en
AVC Youtube: click: Asian Volleyball Confederation
AVC WeChat: Asian Volleyball Confederation