Bangkok, Thailand, February 17, 2023 – The AVC Finance Committee held its annual meeting on Friday, with Committee Chairman Mr Cai Yi from China and Secretary Mrs Shek Tsui Wai Fun, Marina from Hong Kong, China joining from the AVC Headquarters in Bangkok.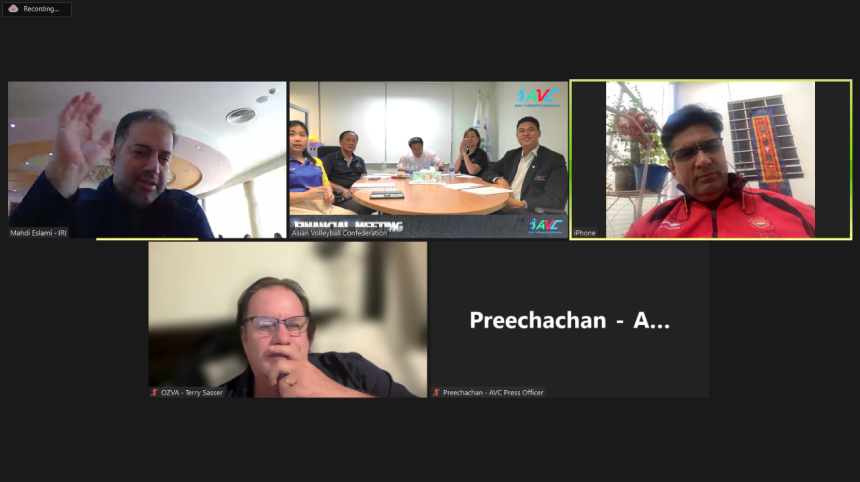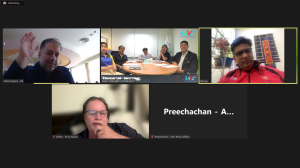 Also attending the meeting were Mr Shanrit Wongprasert, AVC Honorary Life Vice President and AVC Executive Director, AVC Secretary General Mr Kiattipong Radchatagriengkai and AVC Secretariat Director Ms Phenyada Fuengthanthip. Other Members including Mr Terry Sasser from Marshall Islands, Mr Ramavtar Singh Jakhar from India, himself Executive Zonal Vice President representing Central Zone, and Mr Mahdi Eslami from Iran joined on Zoom.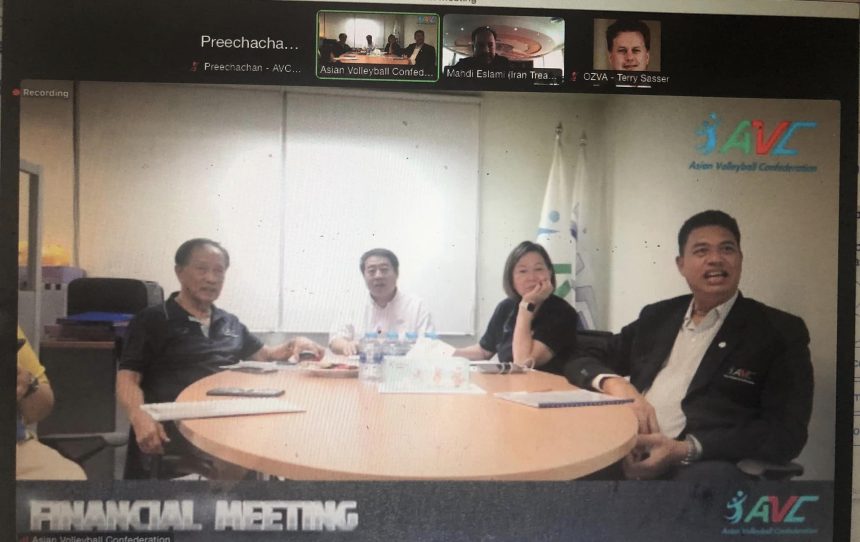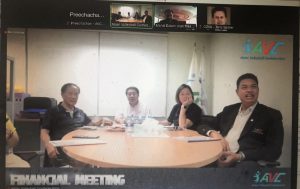 From left, Shanrit, Cai Yi, Marina and Kiattipong
Mr Cai Yi, himself AVC Senior Executive Vice President and AVC Treasurer, opened the meeting and welcomed those present, with a simple speech prepared and given with sincerity.
"Our Committee has kept enough money in the AVC Account. We had no right to spend the money and we just keep the money in the bank. Spending the money must be decided by AVC President Mrs Rita Subowo and AVC Board of Administration. In this opportunity, I would like to praise AVC Headquarters staff for their good job in terms of financial management, working step by step with accountability and transparency. The money was clearly well spent and as a result, the financial documents can be thoroughly examined. I hope that it will turn out to be face-to-face format in our meeting next year," Mr Cai Yi said.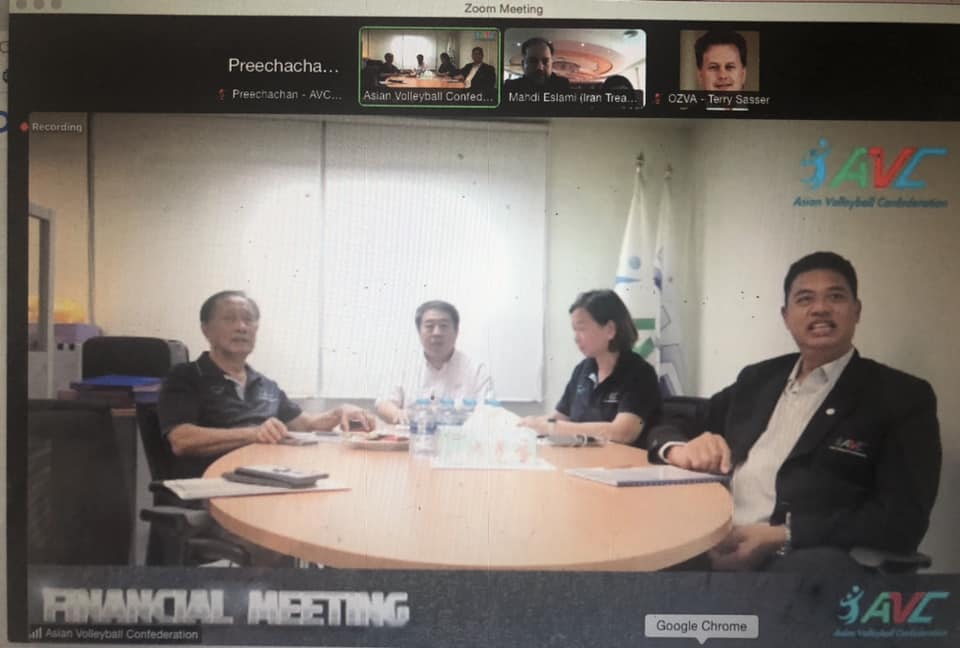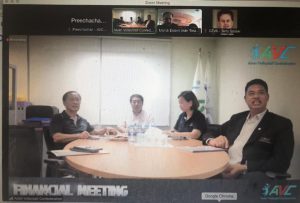 After that, Mr Shanrit delivered a welcome speech to all participants. "On behalf of AVC President Mrs Rita Subowo, I would like to welcome all Members to the annual Financial Committee Meeting. The meeting is very important for AVC management in 2023. Since 2021, most of the AVC activities could not continue due to the COVID-19 pandemic and we had no income until last year, we could run the AVC Championships and got some revenue. From this year onwards, we've expected the situation to turn to normal in order that we can organise all Championships on schedule. Meetings of all AVC Technical Committees almost come to a close. The Finance is the 6th Committee, with the Development and Marketing to be held on Saturday being the 7th and last one," Mr Shanrit was quoted as saying in his speech.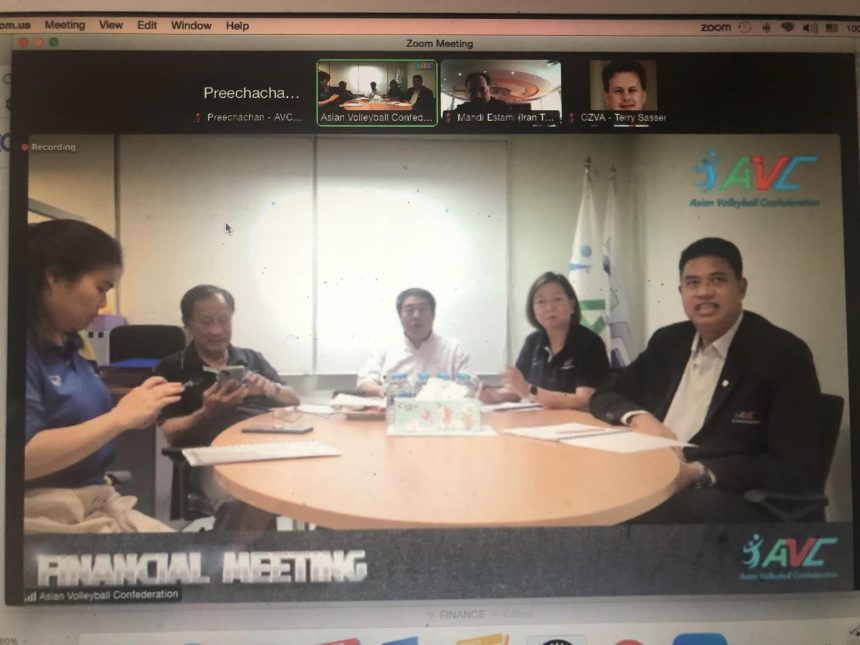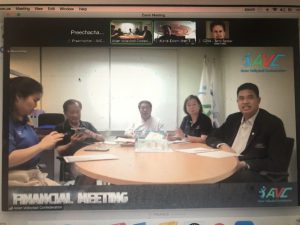 Ms Phenyada, far left
"I hope that all of you will come up with your ideas and comments in order that AVC can control and improve the financial situation. However, the contract between AVC and SMM, TV Media Partner, is due to expire next year and I'm unsure if the situation will remain the same. From the AVC Headquarters, we sent all relevant information to AVC Finance Committee according to the revenue we should receive in 2024. However, the exact revenue depends upon the new contract between AVC and the new sponsors," he added.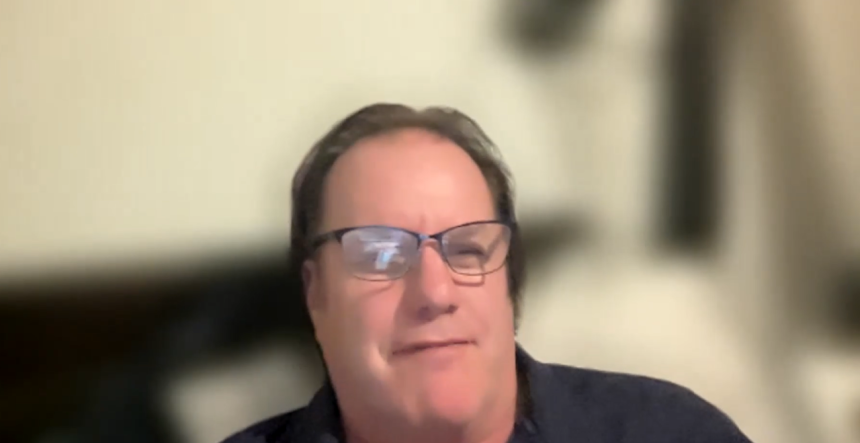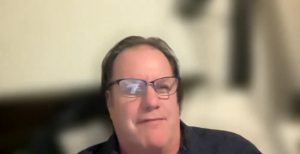 Terry
The meeting also acknowledged the Minutes of the 2022 AVC Finance Committee Meeting on Zoom on February 28, 2022 and the Meeting Agenda.
Later, the 2022 financial status was briefly presented by Ms Phenyada to the meeting along with the written report of Independent Auditor Mr Jehad Khalfan.
Ms Phenyada reported on the statement of cash flows for the year ended on December 31, 2022. The cash flow from operating activities between 2021 and 2022 included cash received from Membership, Publicity on Uniforms, Transferring Fee, Penalties from affiliated National Federations, E-Scoresheet computer program, video challenge system, interest income and subsidy for VIS programme. The 2022 AVC budget was approved with no further comment.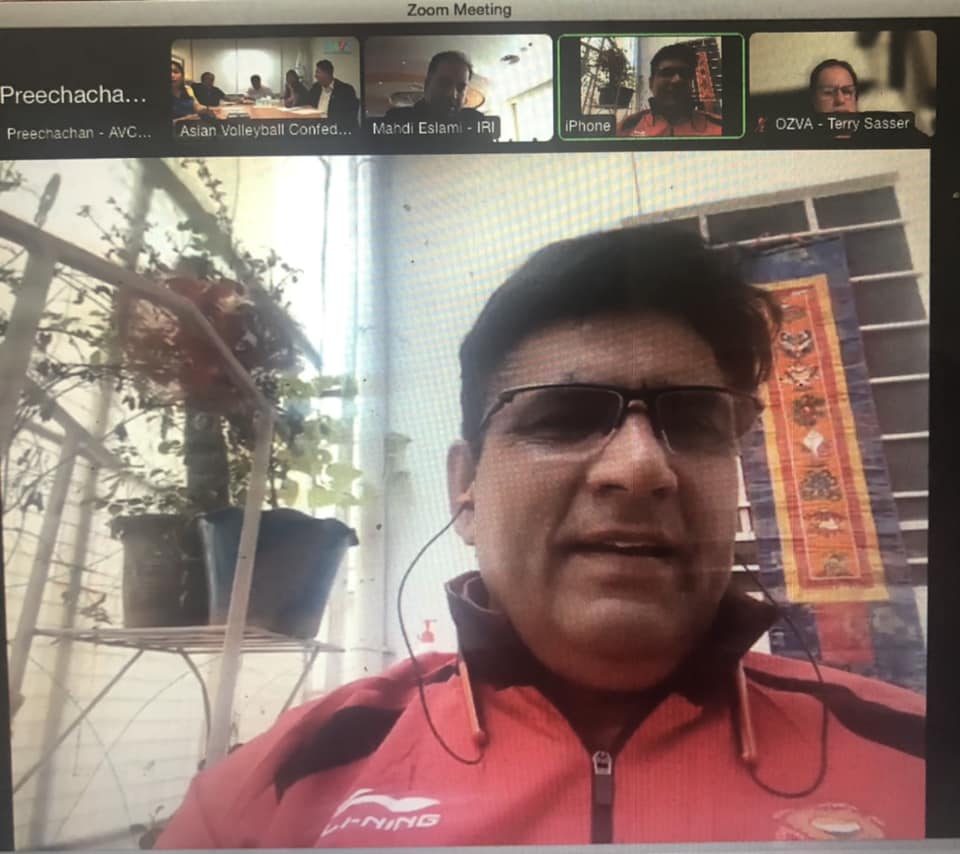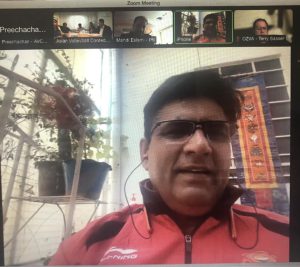 Ramavtar Singh
The 2023 AVC budget including revenue and expenditure was also presented during the meeting. The expenditure, as written on the financial report, covered AVC official meetings, subsidy for hosts of volleyball and beach volleyball championships, airfare and per-diem for Control Committee and referees for AVC events, anti-doping tests, press and website and so on.
In addition, the 2024 financial budget including revenue and expenditure was taken into consideration and further discussion. Regarding the sponsorship, it is expected that the 2024 sponsorship remains unchanged when AVC will receive from TV Media Partner (either from SMM or new TV Media Partner), Mikasa, Senoh and Appareal.
In terms of the Independent Auditor Mr Jehad's Report, it was stated that the financial statements present fairly in all material respects – the financial position of the AVC as of December 31, 2022 and the result of its revenues and expense, cash flows for the year then ended. In the written report, Jehad thanked the AVC Headquarters for the clear financial information.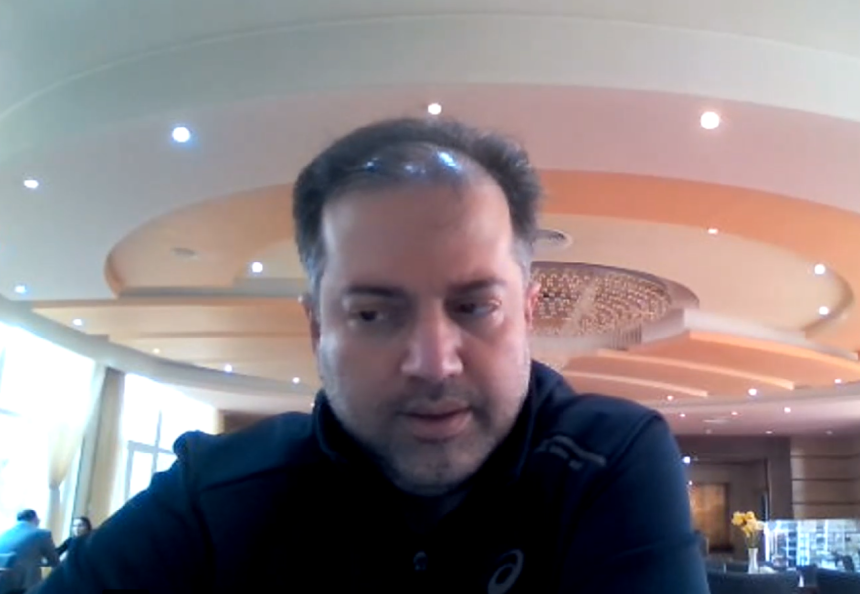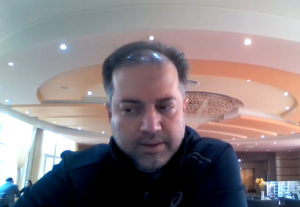 Mahdi
During the meeting, Mr Terry and Mr Ramavtar Singh raised some topics for discussion and clarification. However, AVC Secretariat Director Ms Phenyada cleared the air to reply them all, honestly and openly.
Afterwards, AVC Secretary General Mr Kiattipong made a closing speech. "It was a successful meeting. Everything was very clear and very fast, but can be completely understood. As you know, AVC is very strong with our unity. We try to develop all activities of AVC and finance is one of the key points to help control and promote our volleyball. This year, we have full-scale events, not only for seniors, but also for underage and clubs and beach volleyball alike," he said.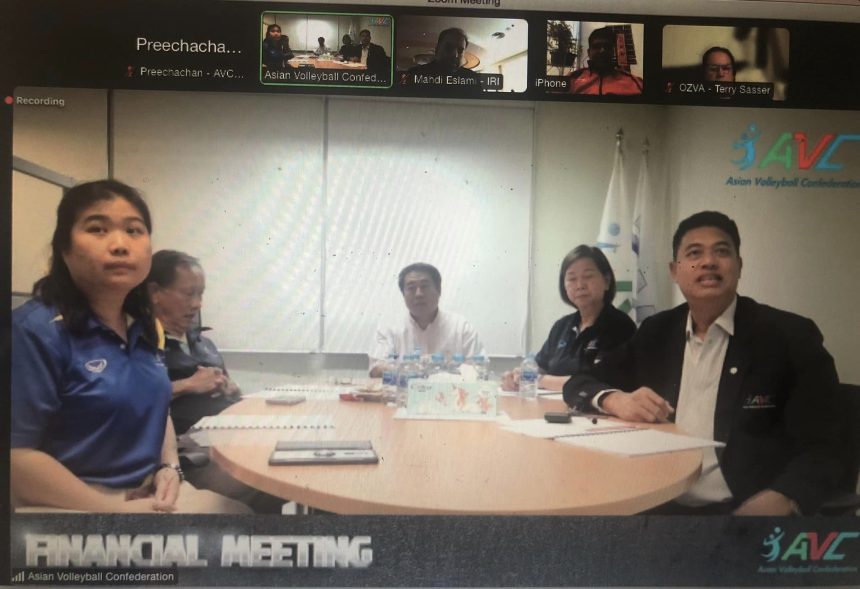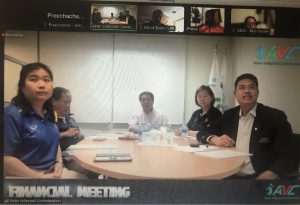 "I would like to express my sincere thanks to all of you for your dedication and hard work. In the future, the AVC Headquarters under the guidance of Mrs Rita Subowo, we promise to work much harder in all aspects to find more sponsors and TV Media Partner to get more money to help develop our National Federations from all five zones. Finally, on behalf of AVC President Mrs Rita, I would like to thank you all for your attendance and share your perspectives and knowledge."
QUICK LINKS
AVC Website: click www.asianvolleyball.net
AVC Facebook: click www.Facebook.com/AsianVolleyballConfederation
AVC Twitter: click: www.twitter.com/AsianVolleyball
AVC Instagram: click: https://www.instagram.com/avcvolley/?hl=en
AVC Youtube: click: Asian Volleyball Confederation
AVC WeChat: Asian Volleyball Confederation