Credit: volleyballmag.com
It's induction week at the International Volleyball Hall of Fame in Holyoke, Massachusetts. The ceremony is Saturday, October 21, 2023. Six inductees will join the previous 161 players, coaches, administrators and leaders from 25 countries who have already been enshrined in the museum at the birthplace of volleyball.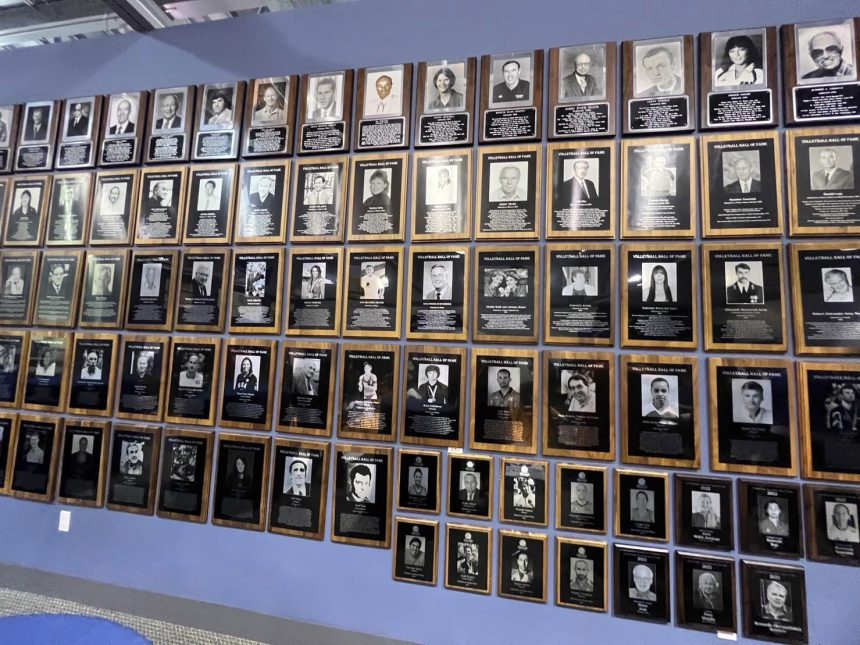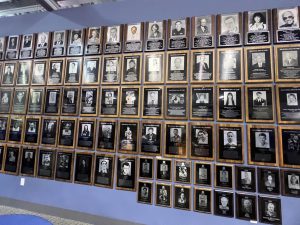 https://www.youtube.com/watch?v=rNje0P8ACd8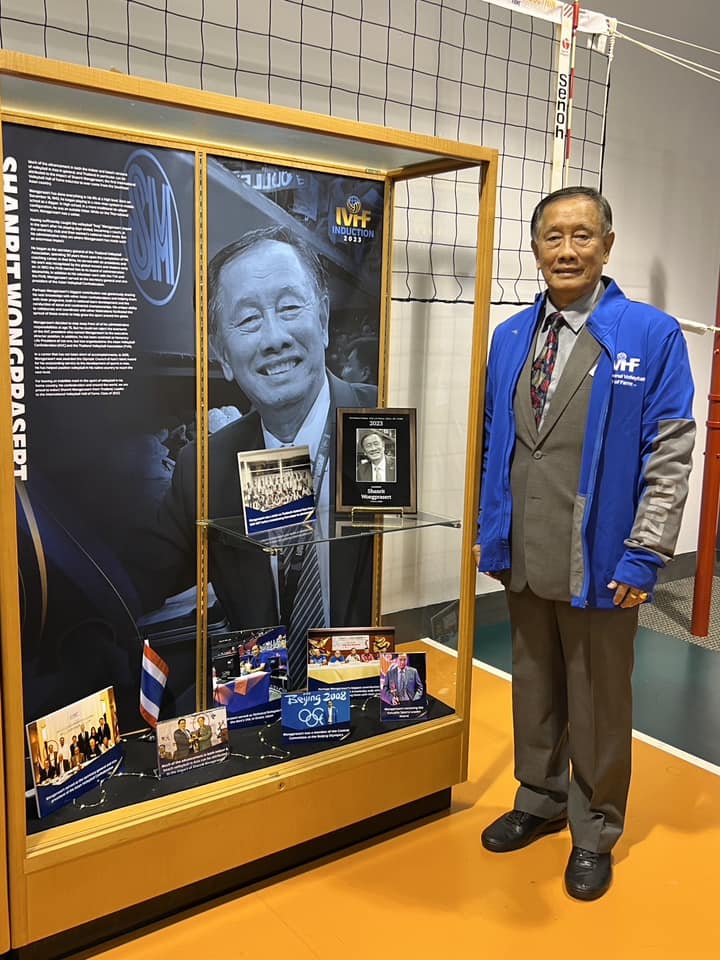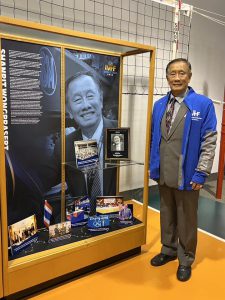 How far has volleyball come in Thailand? Just look at who did not make the direct entry 12-team main draw for this past August's prestigious fully-loaded Beach Pro Tour Elite16 Hamburg.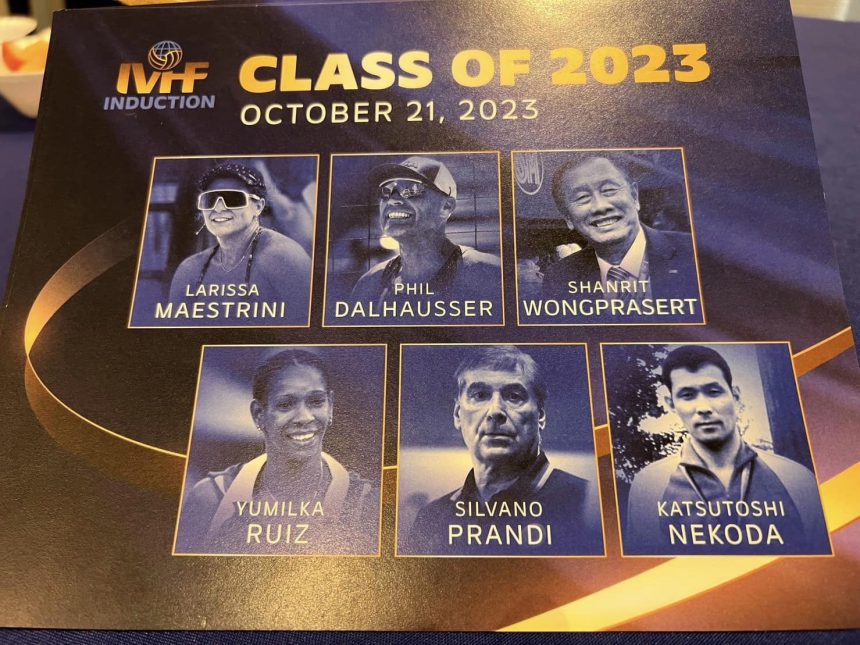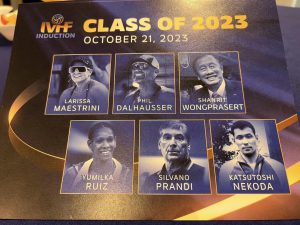 Olympic medalists Laura Ludwig, Xue Chen, Anouk Verge Depre and Joana Mader were relegated to the qualifier. Meanwhile fully half of the main draw constituted teams from beach royalty, Brazil and the USA. But who else made it into that main draw looking like party crashers?
Thailand's Taravadee Naraphornrapat and partner Worapeerachayakorn Kongphopsarutawadee, that's who.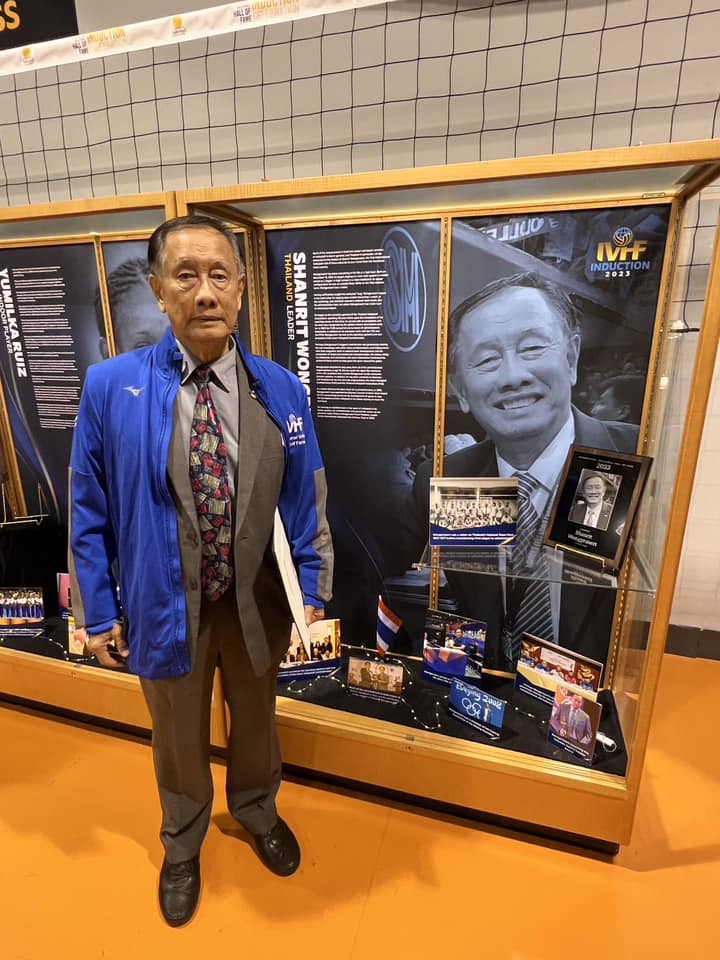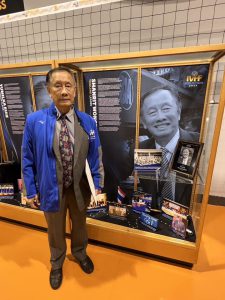 Much of this sort of advancement in both the indoor and beach versions of the sport in Asia in general, and Thailand in particular, can be attributed to the impact of Mr Shanrit Wongprasert, the first International Volleyball Hall of Fame inductee to ever come from the Southeast Asian country.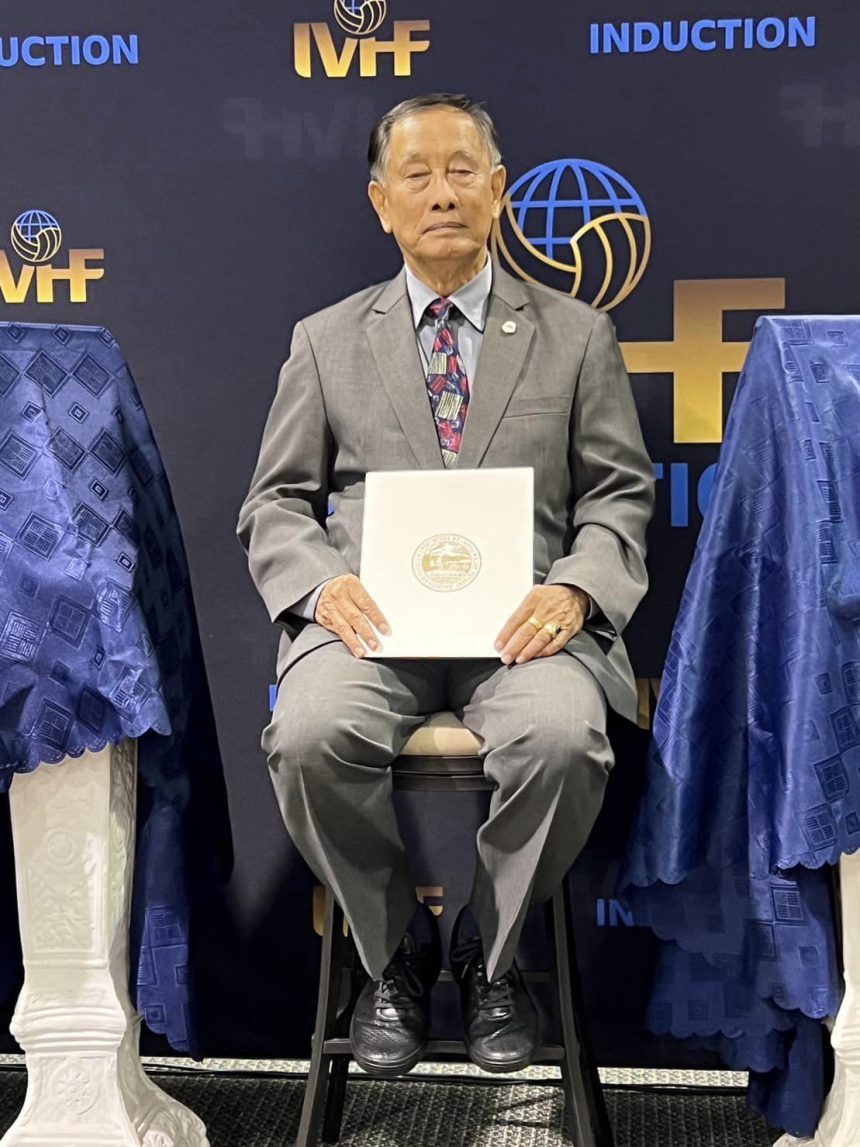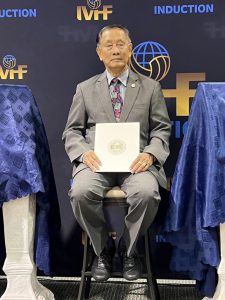 "I was so surprised because I never thought that my volleyball voluntary work would be recognized by the International Volleyball Hall of Fame. It is the greatest honor of my life," Shanrit said.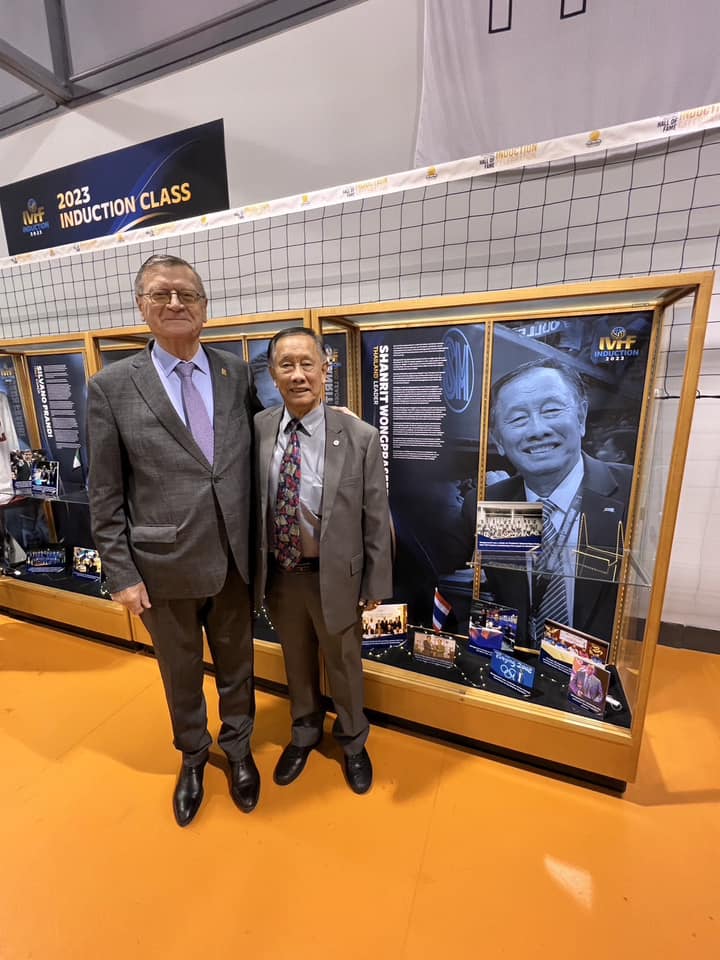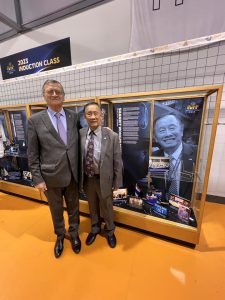 "Given the chance to work, I will give it all with determination, discipline and dedication. I just would like to give back to my beloved country and prove that "The more disciplined you become, the easier life gets." Furthermore, I believe that if we, Thai people, aim to do something, we are capable of making things with the highest quality. For Thai people, determination and dedication are no less than those from other nations."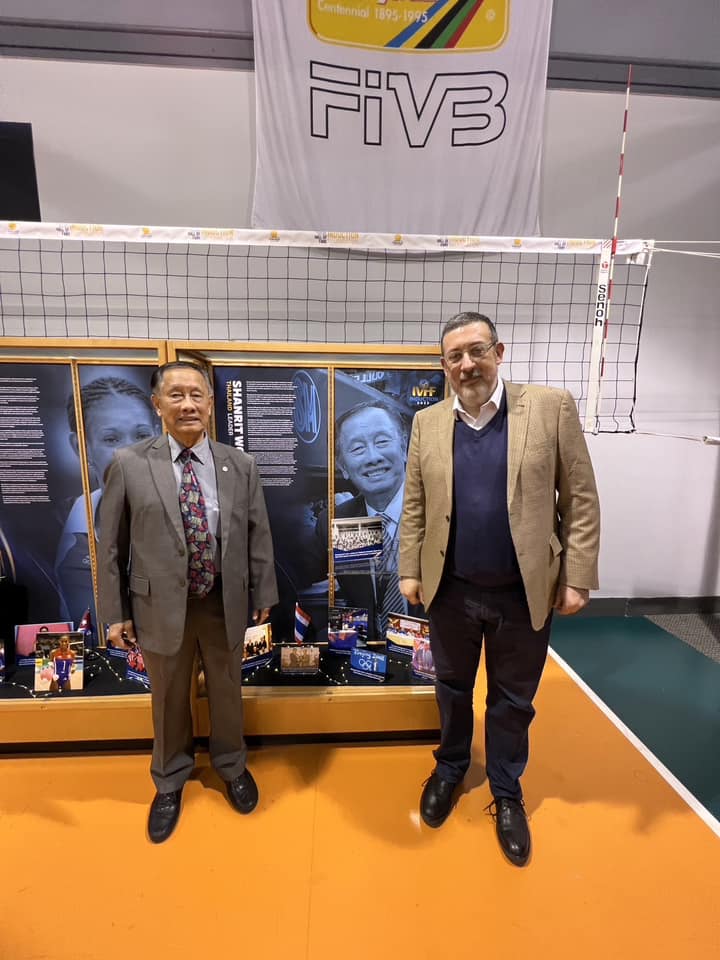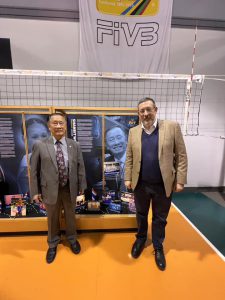 Shanrit has done everything in his life at a high level.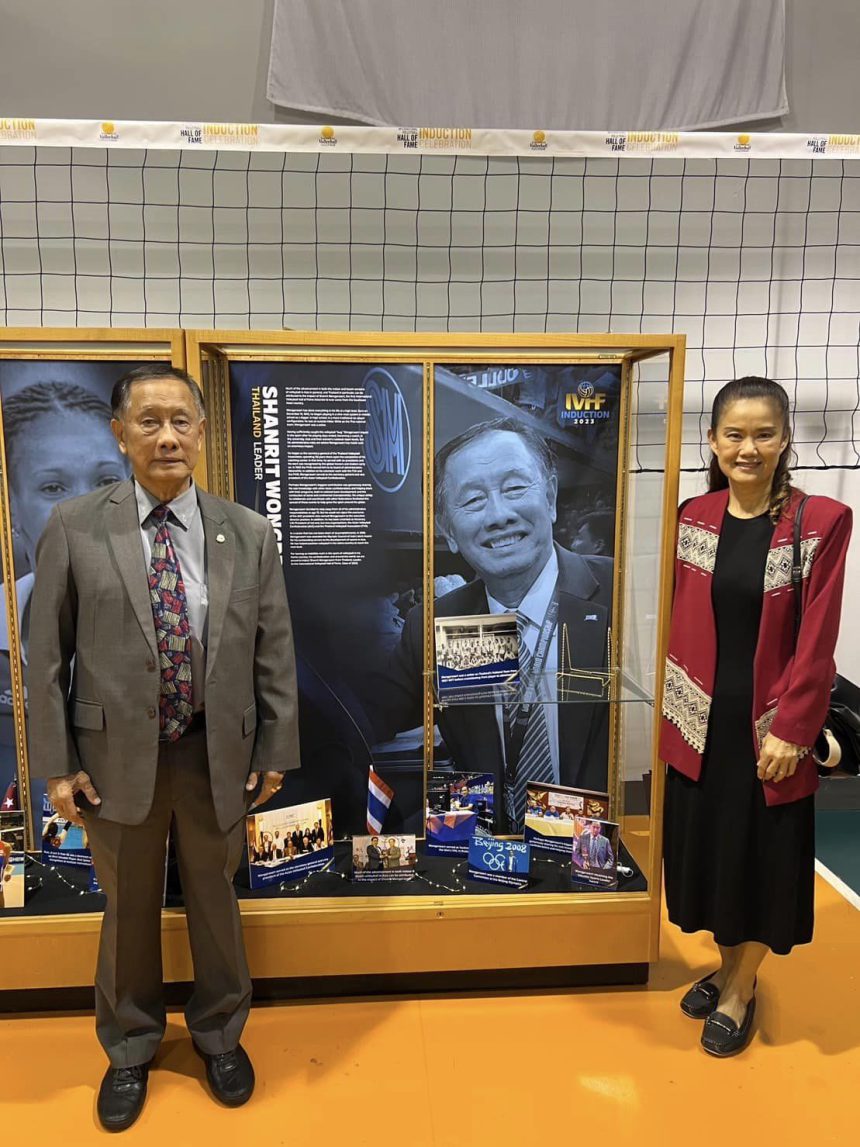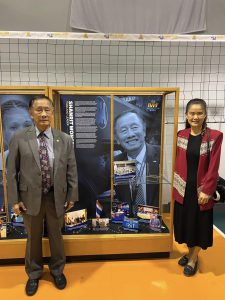 Born on December 16, 1943, in Ban Pong District in Ratchaburi, Thailand, the 79-year-old started playing in a nine-man system in middle school as a digger of the third row. In high school, in a more traditional six-player configuration, he was an outside hitter. While on the Thai national team Shanrit was a setter.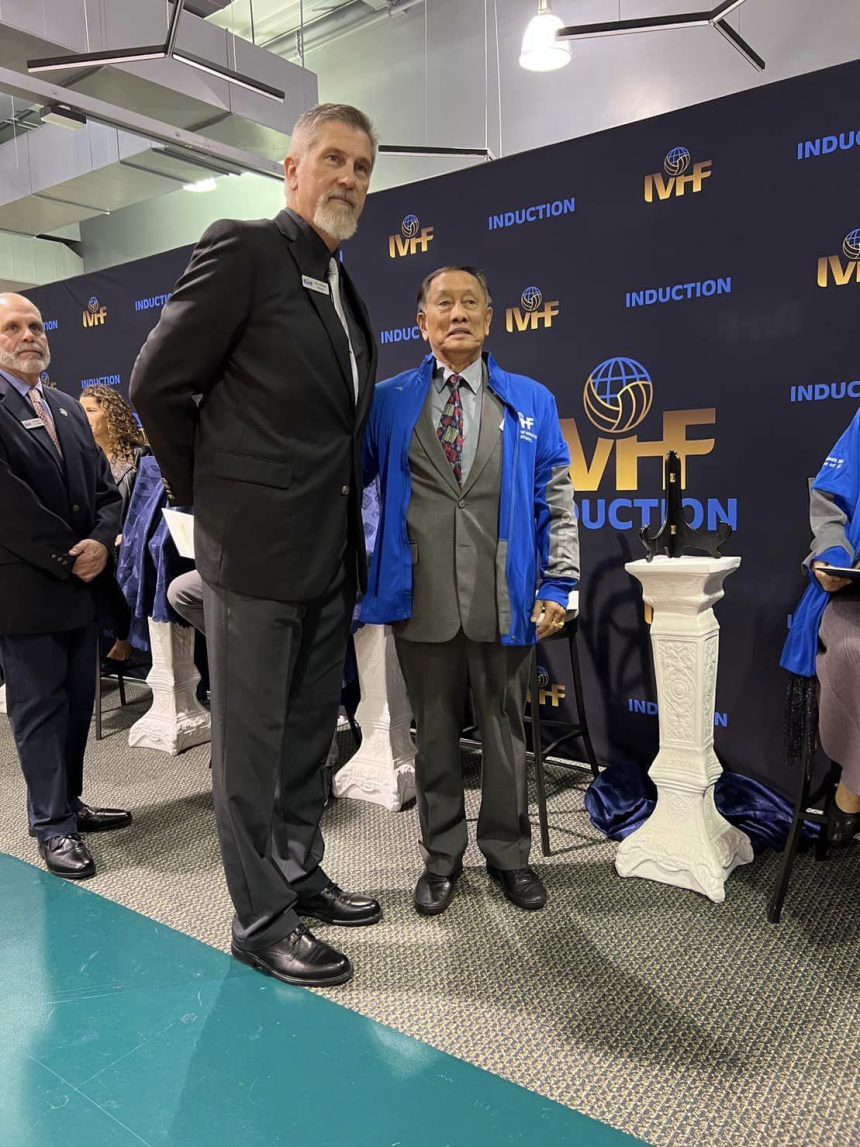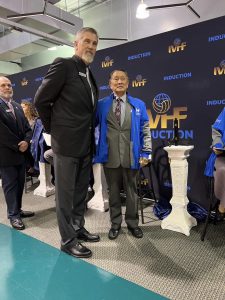 Having sufficiently caught the volleyball "bug," Shanrit stayed in the sport, becoming at first a coach, at the university, club and finally women's national team levels. But it is as an administrator where Shanrit has made such an enormous impact.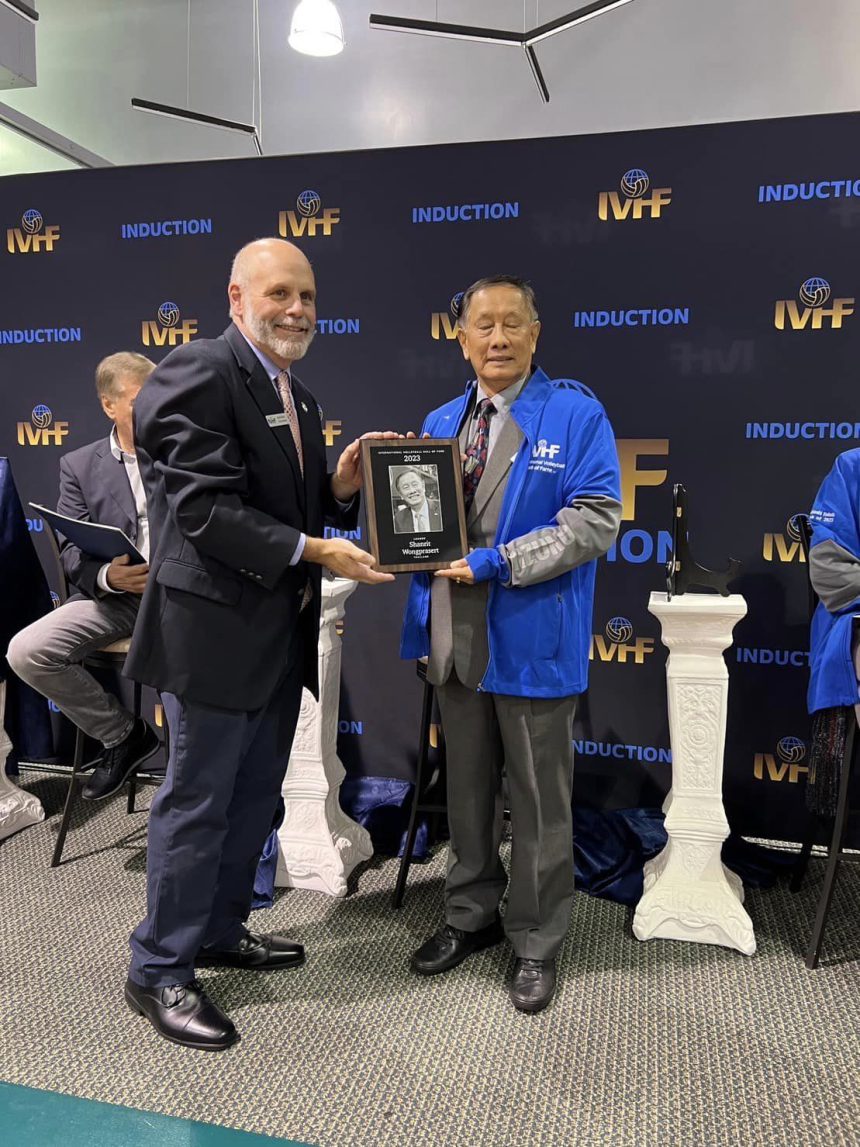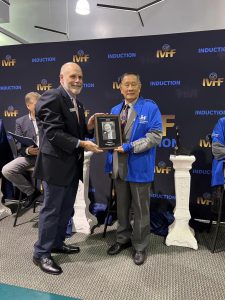 He has been anointed as Honorary Life Vice President of the Asian Volleyball Confederation (AVC) and Honorary Life President of Thailand Volleyball Association (TVA).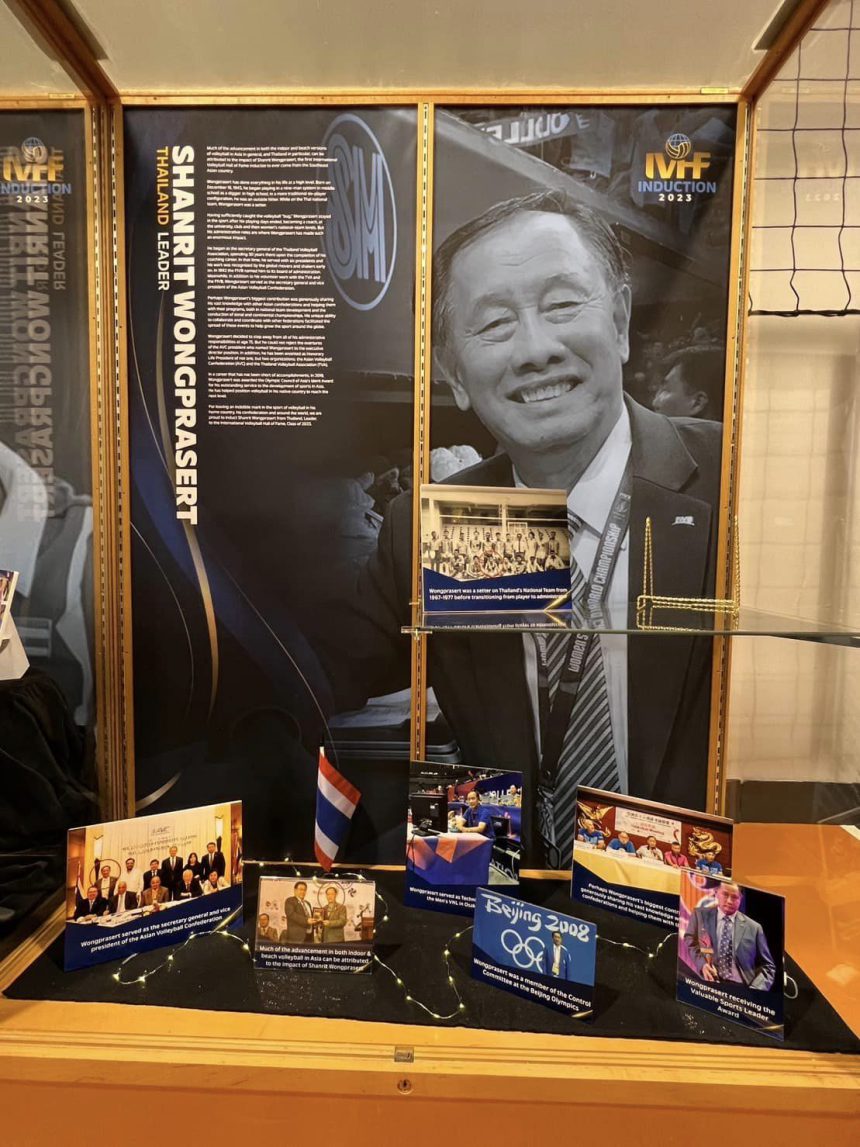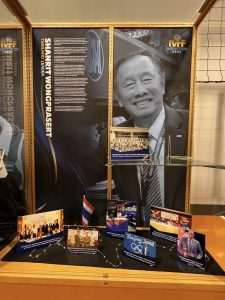 The reason for all of these accolades? Shanrit in his various roles helped develop volleyball in Thailand from a "few local championships a year, with few spectators, and few sponsors, to become the sport with a lot of championships more than 320 days a year," he pointed out.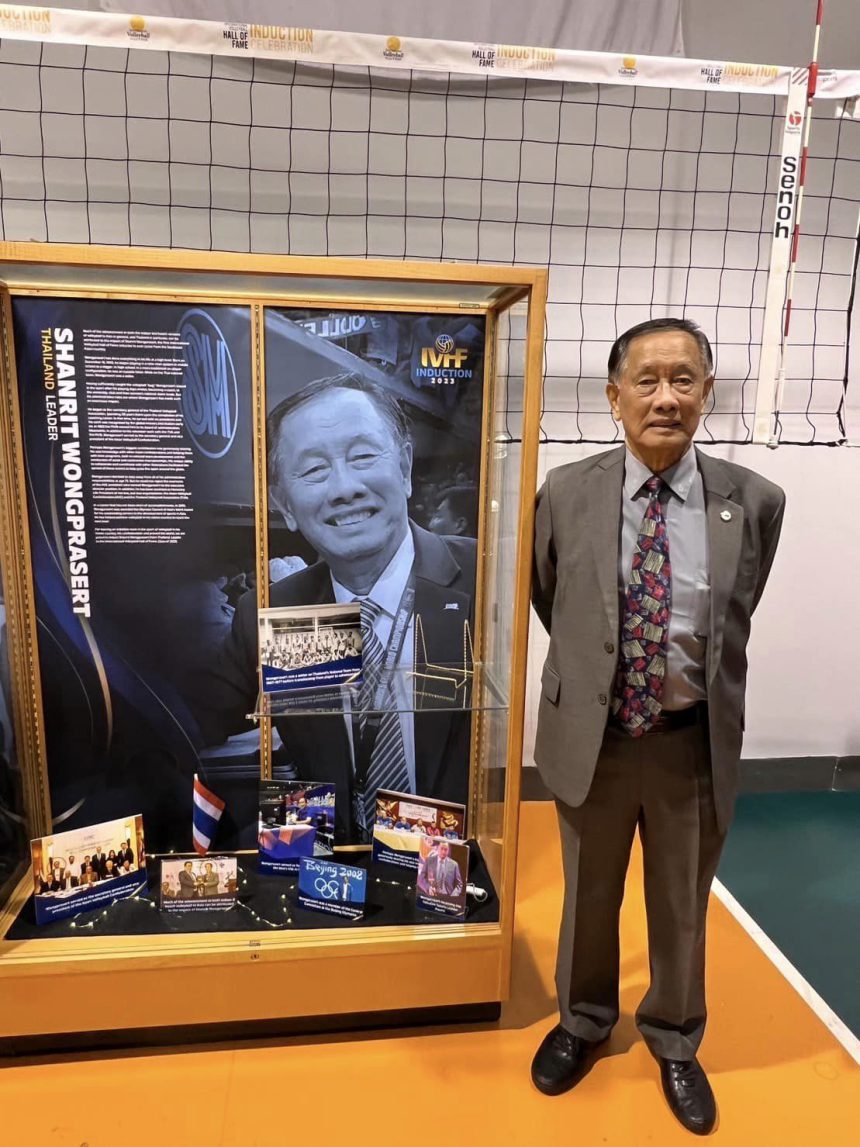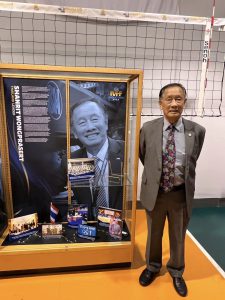 Those competitions start with the under-12 age cohort all the way up to professional leagues, as well as continental and world level with capacity crowds at every turn.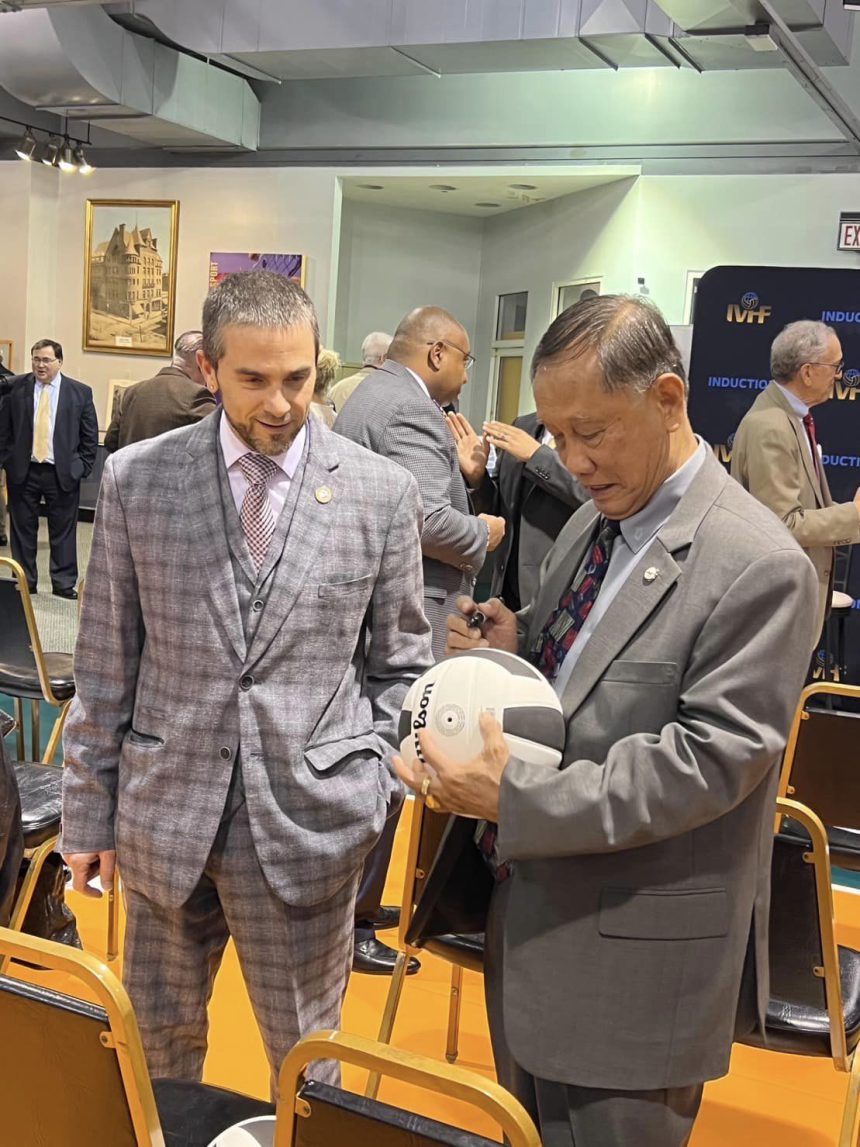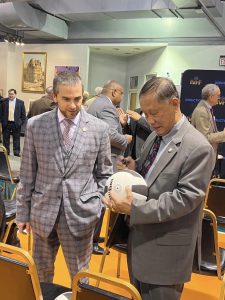 Shanrit's administrative career began as the Secretary General of the TVA for 30 years upon the completion of his coaching career. In that time, he served with six presidents, but he was the one constant that they could all rely on. His work in Thailand was recognized by the global movers and shakers early on, and in 1992 the FIVB named him to its Board of Administration.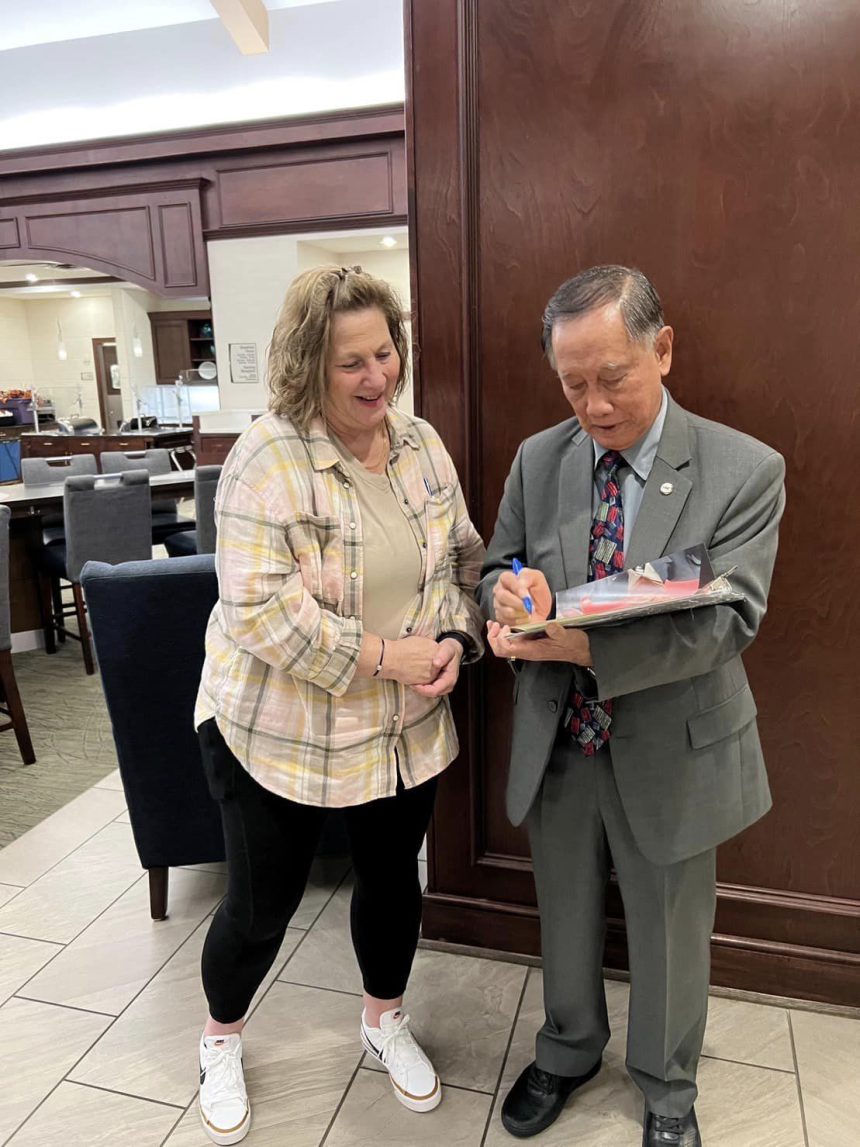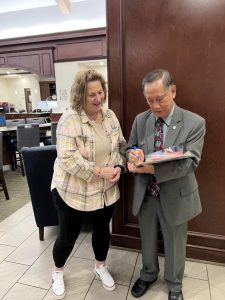 If that was not enough, in addition to his volunteer work with the TVA and the FIVB, Shanrit served as the Secretary General and Vice President of the AVC.
Perhaps Shanrit's biggest contribution was his generosity in sharing his vast knowledge with other AVC federations, helping them with their programs, both in national team development, and the conduction of zonal and continental championships. His unique ability to collaborate and coordinate with other federations facilitated the spread of zonal and continental championships.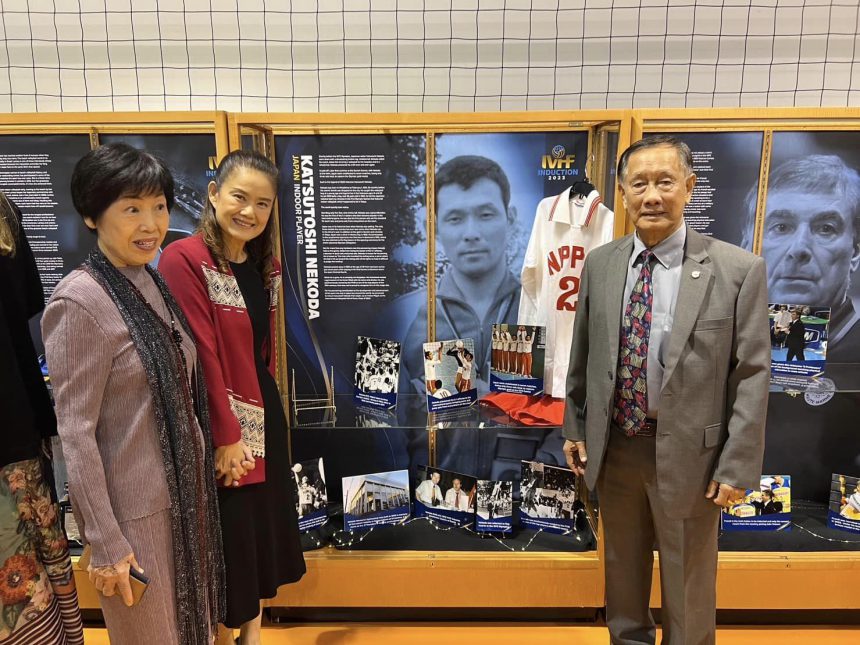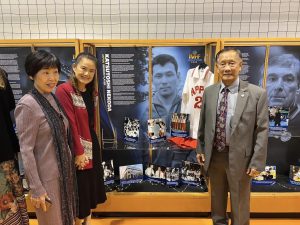 Four years ago, when he was 75, Shanrit decided to step away from all of his responsibilities. But he could not reject the overtures of AVC President Mrs Rita Subowo, who named him to the AVC Executive Director position, as well as that aforementioned Honorary Life Vice President position.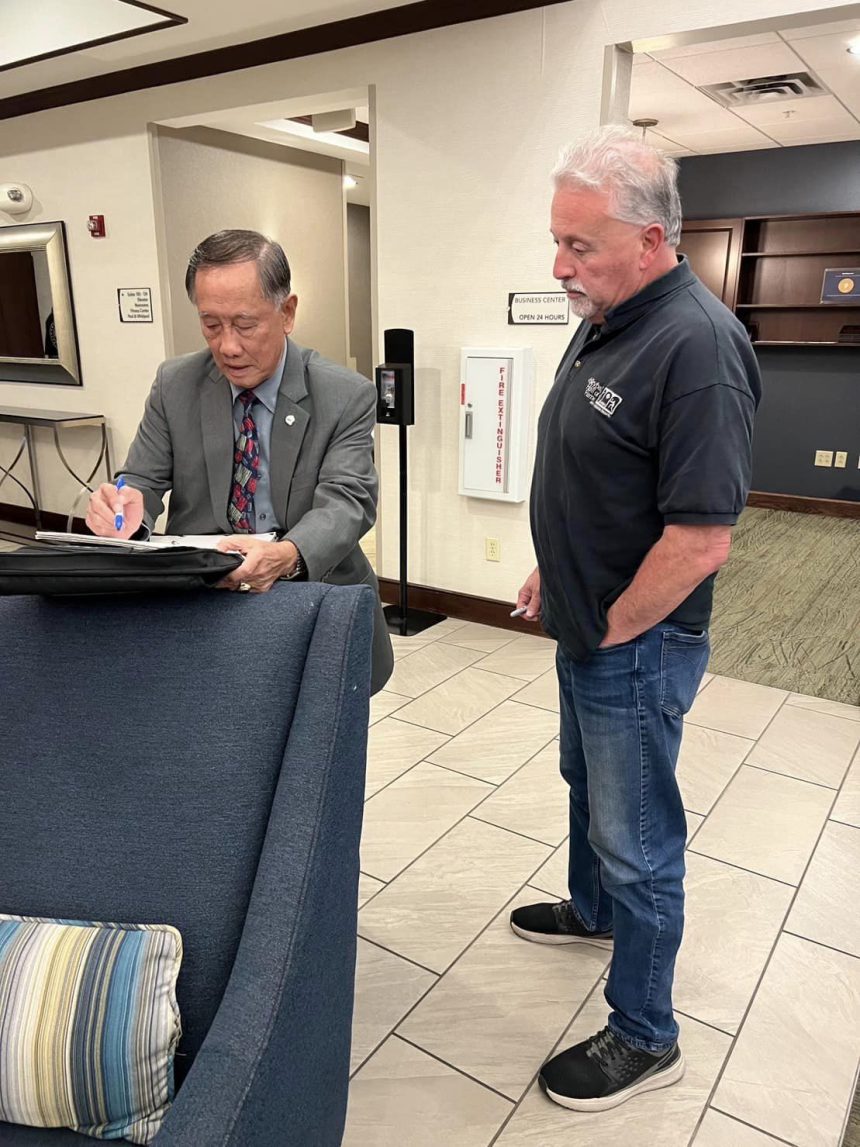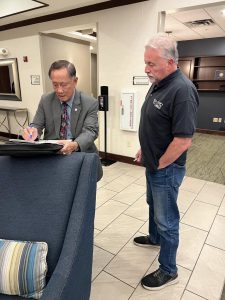 In a career that has not been short of accomplishments, in 2019, Shanrit was awarded the Olympic Council of Asia's Merit Award for his outstanding service to the development of sports in Asia.
Shanrit has left the volleyball in excellent shape in his native country.
"I have confidence that the long-term permanent project which I created for volleyball in Thailand will continuously develop volleyball in Thailand to the continental and world level, " he said.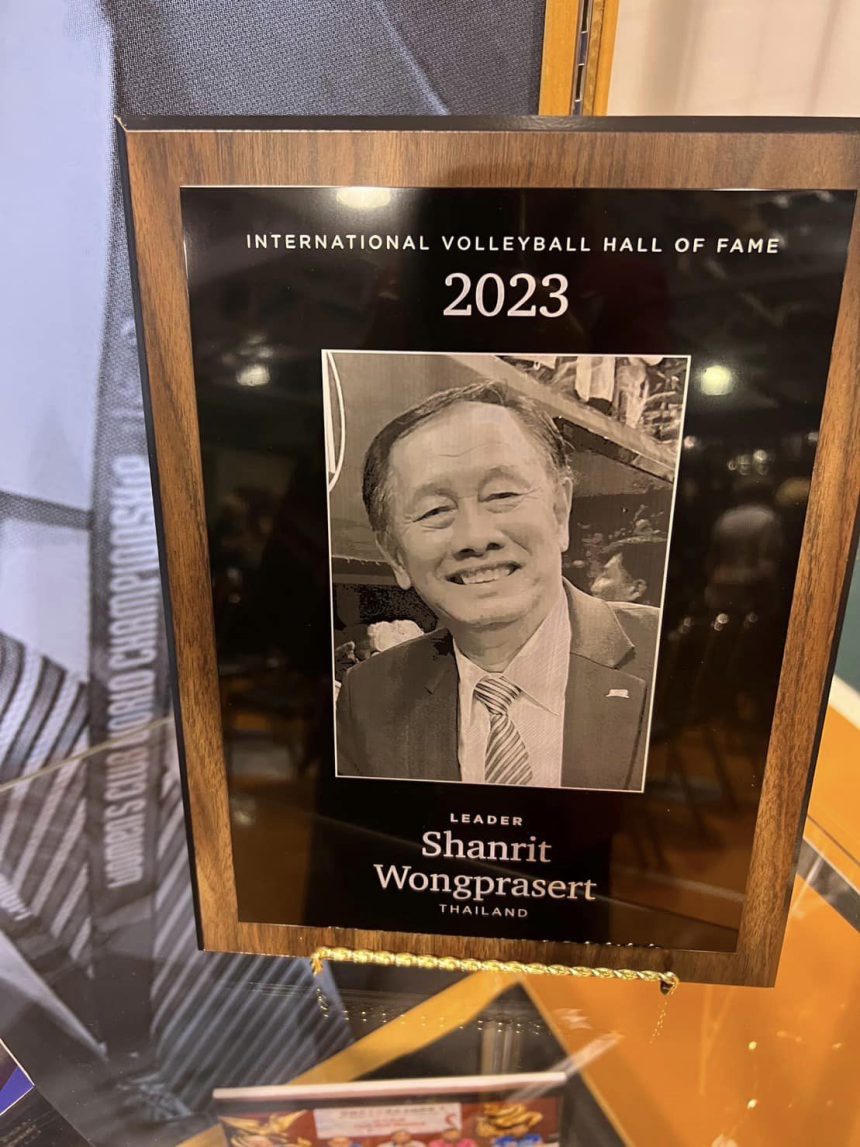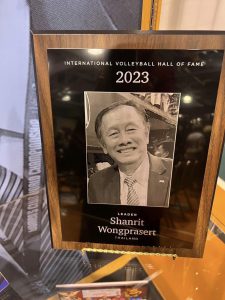 That may become apparent as soon as the Olympics in Paris next July. While Thailand's indoor teams have never qualified for the Olympic Games, it is not out of the realm of possibility that the aforementioned Taravadee Naraphornrapat and partner Worapeerachayakorn Kongphopsarutawadee may rep the country on the sand in Paris.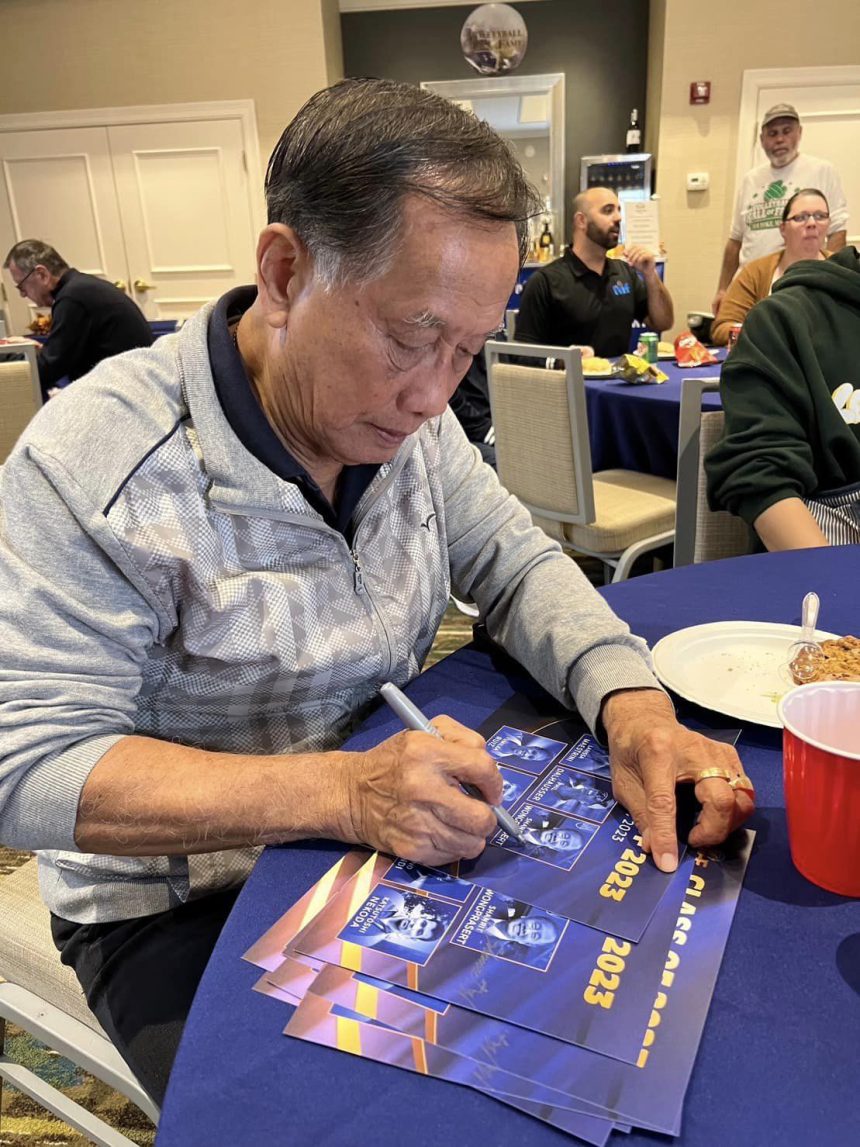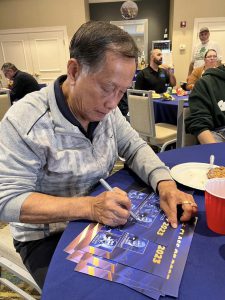 That would be something and certainly a coda to the legacy of Shanrit Wongprasert.
Meanwhile, the IVHF presented its induction class of 2023, to be honored on October 21 in Holyoke, Massachusetts, the United States of America. The history-making class spaning a vast range of accomplishments, expertise, and volleyball history includes six members across four disciplines who were at the top of the game in their respective category, setting the standard and making history en route to being honored with this prestigious recognition.
The 37th IVHF Induction class includes the following members: Olympic gold medalist and four-time Olympian Phil Dalhausser (United States, beach male player); two-time Olympic medalist and five-time FIVB World Tour Champion Larissa Franca Maestrini (Brazil, beach female player); three-time Olympic medalist and iconic setter with a twenty year career Katsutoshi Nekoda (Japan, indoor male player); four-time Olympian and three time Olympic medalist Yumilka Ruiz (Cuba, indoor female player); Olympic medalist and longtime professional and National Team coach Silvano Prandi (Italy, coach); and Mr Shanrit Wongprasert (Thailand, leader).
QUICK LINKS
AVC Website: click www.asianvolleyball.net
AVC Facebook: click www.Facebook.com/AsianVolleyballConfederation
AVC Twitter: click: www.twitter.com/AsianVolleyball
AVC Instagram: click: https://www.instagram.com/avcvolley/?hl=en
AVC Youtube: click: Asian Volleyball Confederation
AVC WeChat: Asian Volleyball Confederation