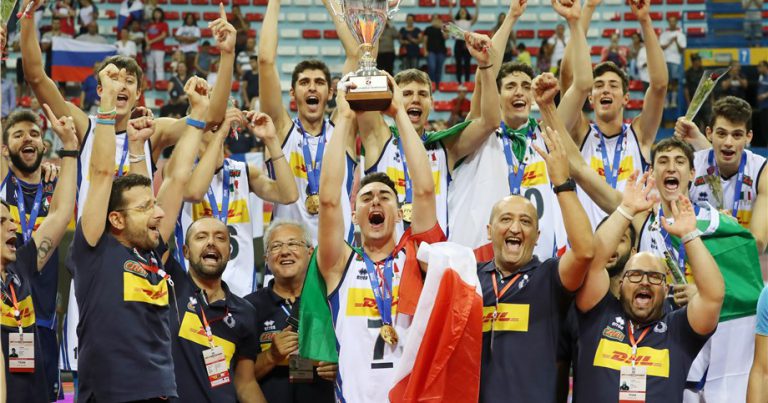 Tunis, Tunisia, August 30, 2019 – Italy's triumph in the final over Russia was the highlight of a fortnight that celebrated the world's new generation of volleyball players during the 2019 FIVB Boys' U19 World Championship that wrapped up Friday night here in the Tunisian capital.
The tournament's Dream Team, headed by Italy's Tommaso Rinaldi, is full of names to watch out for as this group of very talented young players develops over the coming years to form the sport's next galaxy of stars.
Incredible Italy proved just too powerful for Russia in the thrilling final for a 3-1 (26-24, 21-25, 25-19, 25-18) in a game between the two most physical teams in the tournament.
It had been 22 years since Italy last made the top of the podium at a youth World Championship.
Earlier the day on Friday in Tunis, Argentina had outplayed Egypt 3-1 (25-19, 25-19, 23-25, 25-17) to grab the bronze medal, powered by their top scorer Wilson Acosta and their star middle blocker Augustin Gallardo who made the tournament's Dream Team.
Beyond the medals matches, defending champions Iran recovered from the disappointment of losing to Russia in the quarterfinals and did the next best thing – clinching 5th place with a 3-1 (28-26, 23-25, 25-16, 25-23) win over the previous edition's bronze medallists Japan. Iran's Bardia Saadat produced yet another top scoring performance with the closing day's high of 37 points.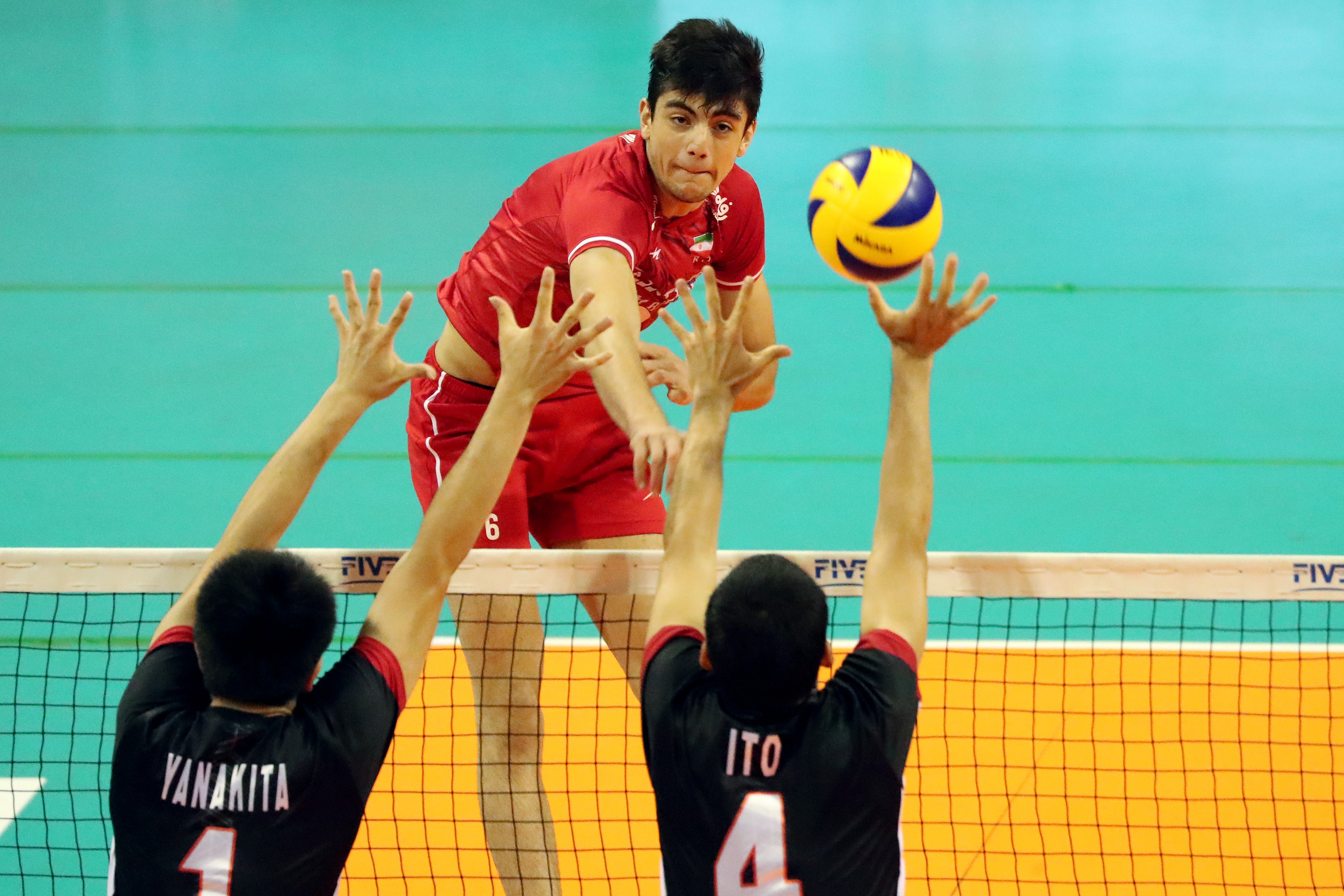 Bulgaria also rebounded from their previous day's loss, shutting out Belarus 3-1 (25-21, 25-19, 20-25, 25-17) for 7th place, Todor Dimitrov leading the Balkan side with 20 points.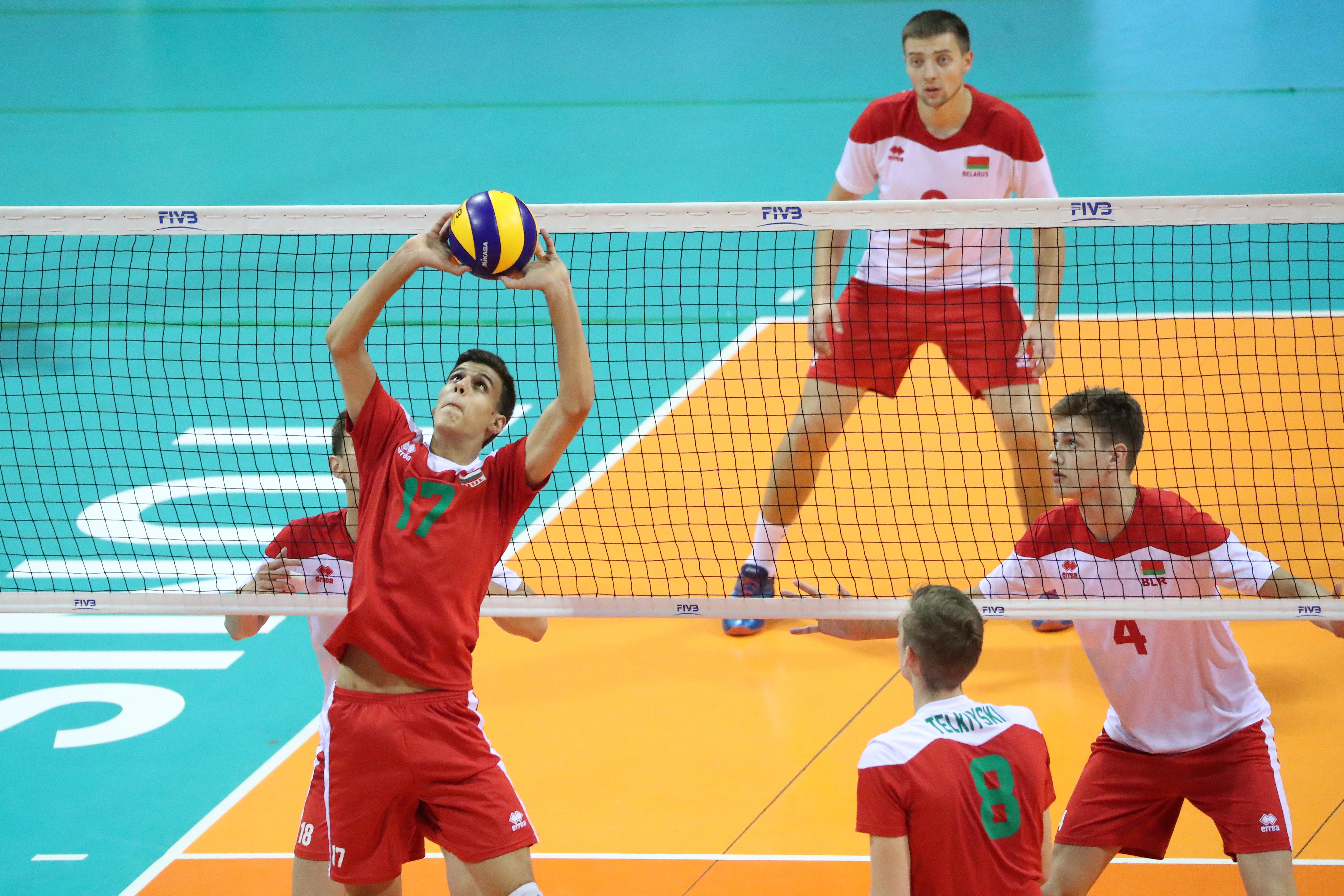 Brazil, meanwhile, the six-times world champions left Tunis still in search of a podium finish for the first time since 2005. Their 3-0 (25-13, 25-21, 25-19) win over the Czech Republic for 7th place is just a tiny improvement over their 8th place last time around in 2017.
Korea, who beat Cuba 3-1 (25-21, 18-25, 26-24, 25-23) for 11th place, were also off their 2017 mark, when they had made the top four only to lose to Japan for the bronze.
Germany, who were making only their third appearance in a Boys' U19 World Championship, finished 13th after beating debutants Nigeria 3-0 (26-24, 25-22, 25-15).
And USA just managed to avoid the last spot amongst the top 16 teams by downing Chinese Taipei 3-0 (25-20, 25-21, 25-15).
Final Rankings:
1. Italy
2. Russia
3. Argentina
4. Egypt
5. Iran
6. Japan
7. Bulgaria
8. Belarus
9. Brazil
10. Czech Republic
11. Korea
12. Cuba
13. Germany
14. Nigeria
15. USA
16. Chinese Taipei
17. Tunisia
18. Mexico
19. Dominican Republic
20. Colombia
Summary Statistics – 2019 FIVB Boys' U19 World Championship
Highest Scorer by Day
23 – Simon Torwie of Germany v Egypt (2-3) on August 21
33 – Joung Hanyong of Korea v USA (3-1) on August 22
29 – Abdelrahman Elhossiny Jr of Egypt v Japan (3-2) on August 23
22 – Bardia Saadat of Iran v Colombia (3-1) on August 24
25 – Simon Torwie of Germany v Mexico (3-2) on August 25
25 – Uladzislau Babkevich of Belarus v Cuba (3-1) on August 25
25 – Manuel Armoa of Argentina v Japan (3-1) on August 25
29 – Daiki Yamada of Japan v Korea (3-1) on August 27
31 – Jiri Mikulenka of the Czech Republic v Nigeria (3-2) on August 28
39 – Daiki Yamada of Japan v Belarus (3-1) on August 29
37 – Bardia Saadat of Iran v Japan (3-1) on August 30
Top Scoring Performances
39 – Daiki Yamada of Japan v Belarus (3-1) on August 29
37 – Jiri Mikulenka of the Czech Republic v Korea (3-2) on August 29
37 – Bardia Saadat of Iran v Japan (3-1) on August 30
34 – Maksim Bahatka of Belarus v Japan (1-3) on August 29
33 – Joung Hanyong of Korea v USA (3-1) on August 22
31 – Darlan Ferreira of Brazil v Cuba (2-3) on August 22
31 – Jiri Mikulenka of the Czech Republic v Nigeria (3-2) on August 28
29 – Abdelrahman Elhossiny Jr of Egypt v Japan (3-2) on August 23
29 – Daiki Yamada of Japan v Korea (3-1) on August 27
28 – Daiki Yamada of Japan v Iran (1-3) on August 30
27 – Amir Hossein Toukhteh of Iran v Bulgaria (3-1) on August 22
27 – Daiki Yamada of Japan v Egypt (2-3) on August 23
26 – Joung Hanyong of Korea v Russia (1-3) on August 23
Top Individual Blocking Performances
8 – Aponza Leiner of Colombia v Iran (1-3) on 24 August
7 – Iurii Brazhniuk of Russia v Iran (3-1) on 28 August
7 – Bardia Saadat of Iran v Japan (3-1) on August 30
6 – Dzmitry Dyleuski of Belarus v Chinese Taipei (3-2) on August 21
6 – Nicola Cianciotta of Italy v Bulgaria (3-2) on August 21
6 – Alessandro Gianotti of Italy v Czech Republic (3-0) on August 22
6 – Gustavo Andre of Brazil v Cuba (2-3) on August 22
6 – Omar 'Sherif' Deigham of Egypt v Japan (3-2) on August 23
6 – Jan Kolakowski of Germany v Argentina (3-1) on August 23
6 – Nicola Cianciotta of Italy v Iran (3-1) on August 25
6 – Paolo Porro of Italy v Iran (3-1) on August 25
6 – Reynier Menendez of Cuba v Germany (3-0) on August 28
6 – Amir Reza Sarlak of Iran v Japan (3-1) on August 30
Top Individual Serving Performances
8 – Lucas Lima of Brazil v Chinese Taipei (3-0) on August 25
7 – Elyes Bouachir of Tunisia v Belarus (3-2) on August 22
7 – Roman Murashko of Russia v USA (3-0) on August 25
7 – Aymen Bougerra of Tunisia v Dominican Republic (3-0) on August 27
6 – Aliaksandr Piatrevich of Belarus v Chinese Taipei (3-2) on August 21
6 – Alessandro Michieletto of Italy v Bulgaria (3-2) on August 21
6 – Jiri Mikulenka of the Czech Republic v Korea (3-20 on August 29
Top Team Blocking Performances
20 – Iran v Japan (3-1) on August 30
18 – Czech Republic v Korea (3-1) on August 29
17 – Bulgaria v Colombia (3-1) on August 25
17 – Italy v Bulgaria (3-2) on August 21
16 – Cuba v Brazil (3-2) on August 22
16 – Italy v Iran (3-1) on August 25
16 – Argentina v Bulgaria (3-2) on August 28
16 – Cuba v Korea (1-3) on August 30
Top Team Serving Performances
15 – Tunisia v Belarus (3-2) on August 22
14 – Russia v Dominican Republic (3-0) on August 22
13 – Russia v Korea (3-1) on August 23
13 – Russia v Nigeria (3-0) on August 24
12 – Brazil v Chinese Taipei (3-0) on August 25
12 – Russia v Germany (3-0) on August 27
Highest Scoring Sets
33-31 – Japan v Belarus (4th set) on August 29
31-29 – United States v Dominican Republic (2nd Set) on August 21
31-29 – Czech Republic v Korea (1st set) on August 29
30-28 – Nigeria v Dominican Republic (2nd set) on August 25
29-27 – Egypt v Nigeria (3rd set) on August 27
29-27 – Dominican Republic v Colombia (4th set) on August 29
28-26 – Nigeria v Korea (2nd set) on August 21
28-26 – Belarus v Tunisia (4th set) on August 22
28-26 – Chinese Taipei v Tunisia (2nd set) on August 24
28-26 – Iran v Japan (1st set) on August 30
Highest Scoring Matches
236 – Cuba v Brazil 3-2 (23-25, 21-25, 25-22, 25-18, 27-25) on August 22
236 – Czech Republic v Korea 3-2 (31-29, 22-25, 25-18, 19-25, 16-14)
216 – Tunisia v Belarus 3-2 (25-22, 15-25, 25-23, 26-28, 15-12) on August 22
214 – Argentina v Bulgaria 3-2 (25-19, 21-25, 26-24, 21-25, 15-13) on August 28
211 – Brazil v USA 3-2 (24-26, 24-23, 21-25, 25-17, 15-10) on August 28
209 – Bulgaria v Brazil 3-2 (25-23, 24-26, 19-25, 25-21, 15-6) on August 27
206 – Egypt v Germany 3-2 (17-25, 27-25, 25-17, 13-25, 17-15) on August 21
203 – Germany v Mexico 3-2 (25-21, 23-25, 25-18, 14-25, 15-12) on August 25
203 – Mexico v Tunisia 3-2 (21-25, 20-25, 25-14, 25-23, 15-10) on August 29
202 – Egypt v Japan 3-2 (25-19, 25-20, 23-25, 15-25, 15-10) on August 23
202 – Japan v Belarus 3-1 (25-27, 25-18, 25-18, 33-31) on August 29
201 – Dominican Republic v Mexico 3-2 (25-15, 25-21, 17-25, 23-25, 15-10) on August 28
Related links of AVC
AVC Website: click www.asianvolleyball.net
AVC Facebook: click www.Facebook.com/AsianVolleyballConfederation
AVC Twitter: click: https://twitter.com/avcvolley
AVC Instagram: click: https://www.instagram.com/avcvolley/?hl=en
AVC Youtube: click: Asian Volleyball Confederation
AVC WeChat: Asian Volleyball Confederation