Li Yingying leads the way with 26 points
Li Yingying in action
China edged past Brazil in a hard-fought five-set battle on the second competition day of the women's Volleyball Nations League 2023. In a Pool 2 game in Nagoya on Wednesday, Li Yingying was on fire as her team pushed their way to a 3-2 (25-23, 22-25, 25-20, 20-25, 15-12) victory.
The Chinese outside hitter attacked at a 61% success rate and aced once to tally a match-high 26 points towards the win. Opposite Gong Xiangyu added another 18 points, while middle blocker and captain Yuan Xinyue produced 12 points, three of which in blocking, including the match winner. Opposite Kisy Nascimento was Brazil's best scorer with 21 points, including four kill blocks and an ace. Outside Julia Bergmann added another 17, followed by middle Diana Duarte Alecrim and outside Ana Cristina de Souza with 16 each.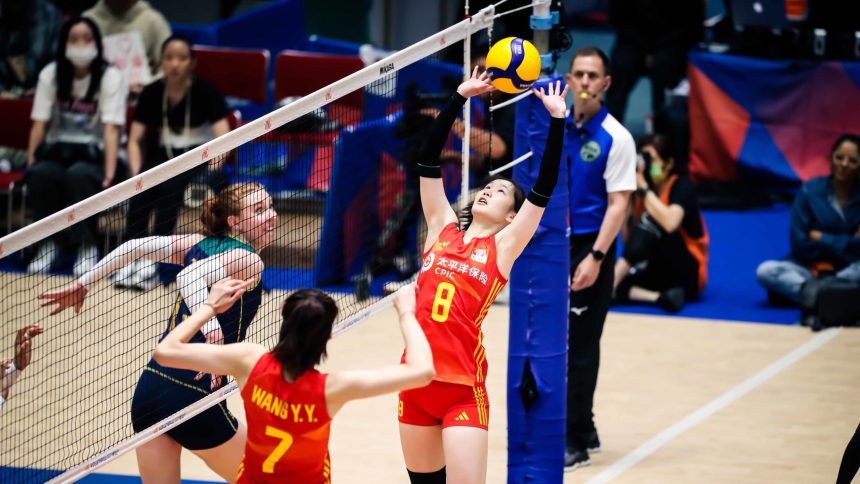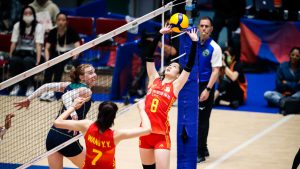 China stayed in control of a hard-fought first set, when their lead swung back and forth from zero to four points, while Brazil never managed to step in front. In the set epilogue, they saved two set points before Wang Yunlu attacked successfully for 25-23. The second set was like a mirror image of the first one. This time, Brazil stayed in the driving seat, with China only able to catch up momentarily at 18-18, on the way to a 25-22 close and a 1-1 tie.
It was China's turn to dominate again in set three and, although the South Americans almost managed to wipe off the five-point deficit, the Asians sprinted down the final stretch with four in a row, crowned by Wang Yunlu's spike for 25-20. And it was once again Brazil's turn to catch up. Relying on better blocking and more unforced errors by the opponents, they prevailed on the way to a 25-20 win, shaped up with a first-tempo attack by Diana for the closing point.
The tie-breaker was really tight and the first time the gap exceeded a point was at 10-8 Brazil's way. After 12-10, however, China went on a five-point rampage on Wang Yunlu's serving turn, crowned by a Yuan Xinyue's monster block for 15-12 and the victory.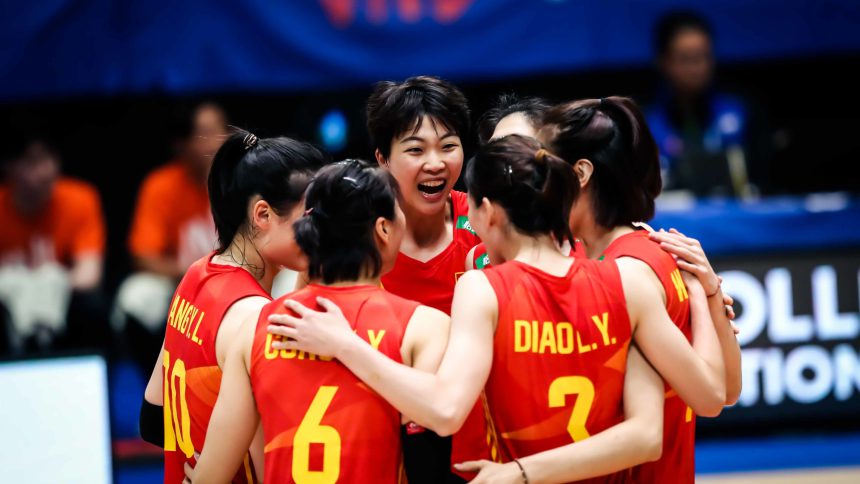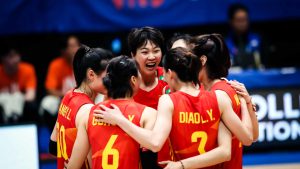 "We are happy for today's win," said top scorer Li Yingying after the match. "It's not only me, but all my teammates! We worked together, we had good connections and we were prepared for the difficult moments. The Brazilian team is very strong. We've met them before and they were always tough games."
Brazil's next match is against the Netherlands on Thursday at 18:00 local time (09:00 UTC), while China will take on Germany on Friday at 13:10 (04:10).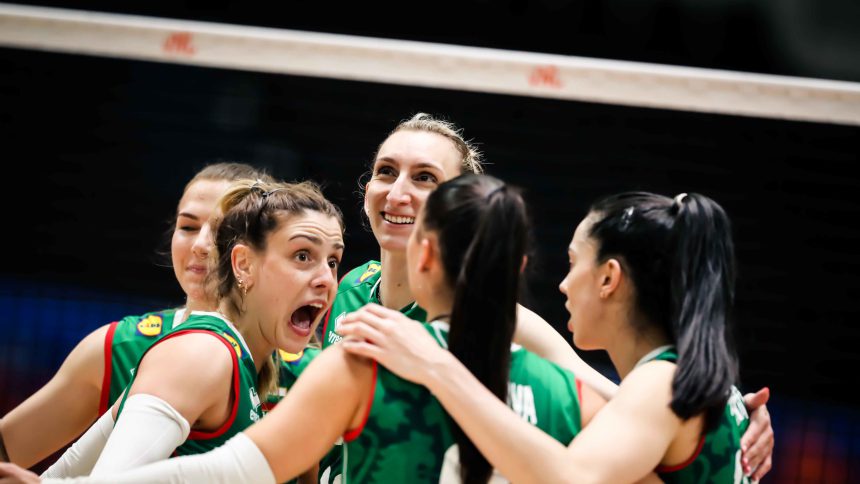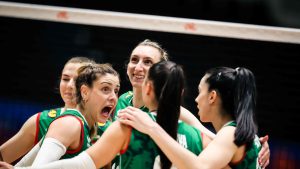 Captain Mira Paskova and her Bulgarian teammates celebrate
In the first match of the day in Nagoya, Bulgaria spoiled Croatia's historic VNL debut with an emphatic 3-0 (25-12, 25-17, 25-19) shutout. Outside hitter Maria Yordanova contributed a match-high 13 points (including three aces) to the Lionesses' victory. Opposite Radostina Marinova added another 12, while new captain Miroslava Paskova-Kaneva raised three kill blocks towards a 10-point tally. Middle blocker and captain Martina Samadan, also with 10 points, was Croatia's only player to reach the double digits.
https://www.youtube.com/watch?v=JgsLt_u4BJw
Wednesday's action continues in Antalya, where world champions Serbia will clash with Olympic champions USA at 17:00 local time (14:00 UTC). Three hours later, hosts Türkiye will open their VNL 2023 campaign with a game against Korea.
https://twitter.com/volleyballworld/status/1663644300901593090?ref_src=twsrc%5Etfw%7Ctwcamp%5Etweetembed%7Ctwterm%5E1663644300901593090%7Ctwgr%5E56c32c59b75bc8fba1d2ad8fd27496434e8e042a%7Ctwcon%5Es1_&ref_url=https%3A%2F%2Fen.volleyballworld.com%2Fvolleyball%2Fcompetitions%2Fvnl-2023%2Fnews%2Fmighty-china-down-mighty-brazil-in-five
QUICK LINKS
AVC Website: click www.asianvolleyball.net
AVC Facebook: click www.Facebook.com/AsianVolleyballConfederation
AVC Twitter: click: www.twitter.com/AsianVolleyball
AVC Instagram: click: https://www.instagram.com/avcvolley/?hl=en
AVC Youtube: click: Asian Volleyball Confederation
AVC WeChat: Asian Volleyball Confederation