Empowered Vanuatu aims for new heights in beach volleyball with a goal to qualify for Paris 2024
It has been a case of so close yet so far for Vanuatu beach volleyball when it comes to qualifying for the Olympic Games. Twice, the Pacific Ocean Island nation has come so close to featuring at the Games, only to fall short at the final hurdle.
Most recently, they missed out on a place at the Olympic Games Tokyo 2020 after being knocked out by Japan in the 2021 Asian Volleyball Confederation (AVC) Continental Cup, where the winner, China, gained direct qualification. In 2016, Vanuatu also narrowly missed out on Rio 2016, after being ranked 16th in the FIVB Olympic Rankings. Only the top 15 teams secured automatic qualification through the Olympic rankings with a max quota of 2 teams per nation.
However, Vanuatu Volleyball Federation (VVF) President Debbie Masauvakalo believes that the team's fortunes are about to change. She sees Paris 2024 as a realistic target for the Vanuatu women's beach volleyball team, thanks to the transformative Volleyball Empowerment programme. This programme aims to empower national teams to reach their full potential, and Debbie Masauvakalo is confident that the girls have now come of age.
It would be a fitting moment of triumph for both Vanuatu and Masauvakalo, who first arrived on the island as a volunteer from her home country of Australia in 2004. Over the last two decades, Masauvakalo and the Vanuatu women's beach volleyball team have gone from strength to strength.
"When I first came here in 2004, I immediately noticed their potential in beach volleyball. The players did not have the height for indoor volleyball, but they were athletic and could jump quite high. They also had good court vision and showed great passion for the game from the beginning.
"Since beach volleyball is easy to set up and Vanuatu is an island nation, it was easy to settle on beach volleyball. We started the national team programme in 2007 and a year later played our first international competition (qualifiers for the Olympic Games Beijing 2008) where we lost all our matches," recalled Masauvakalo.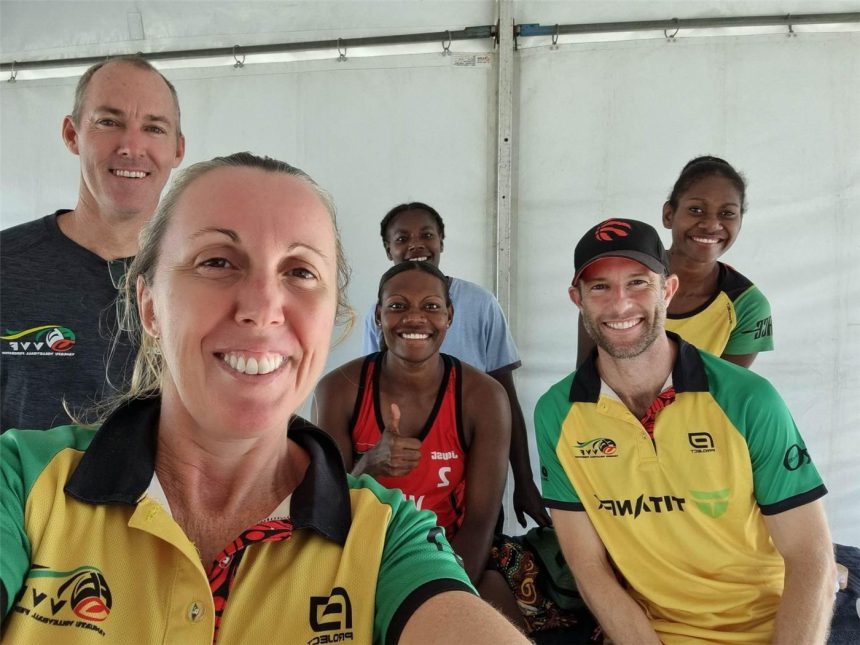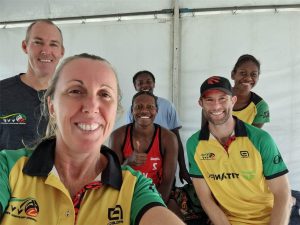 VVF President Debbie Masauvakalo (second from left) takes a selfie with the women's beach volleyball national team players and physios during a competition in early 2023 (Photo credits: VVF)
Vanuatu now commands huge respect in the region. Debbie Masauvakalo, however, notes that reaching this level has required a great deal of sacrifice, particularly in breaking cultural barriers that initially posed a threat to their project.
In the beginning women were not recognised as professional athletes in Vanuatu and many believed that they were wasting their time and should have stayed and looked after their family. But now most understand that you can be a professional athlete and look after your family and we get a lot of local support, especially from our leaders, chiefs and local authorities," said Masauvakalo.
The team's historic success in winning consecutive bronze medals at the 2018 and 2022 Commonwealth Games has played a key role in changing attitudes towards women's professional sports in Vanuatu. Masauvakalo recognises the role of the FIVB Volleyball Empowerment programme during this peak period, with a total investment of CHF 153,000 into coaching support for the team since 2017.
The FIVB initially provided CHF 9,000 for a three-month coach support project in 2017 and then invested CHF 18,000 for each six-month coach support project (under German coach Michel Bergmann) in 2018 and 2019.
https://www.instagram.com/p/Cfdz63ilYxU/
This was further improved to 12 months support at a cost of CHF 36,000 per year from 2020 to date. Following this support, Vanuatu won the Futures event in Greece during the 2022 World Beach Pro Tour.
"When we started participating in the Beach Pro Tour, the girls thought they were not good enough because they were playing against big players. When the players started winning some matches, they realised they were equally good," said Masauvakalo.
"It goes to show that it doesn't matter where you come from, if you believe you can do it and go for it, you can definitely achieve your goals."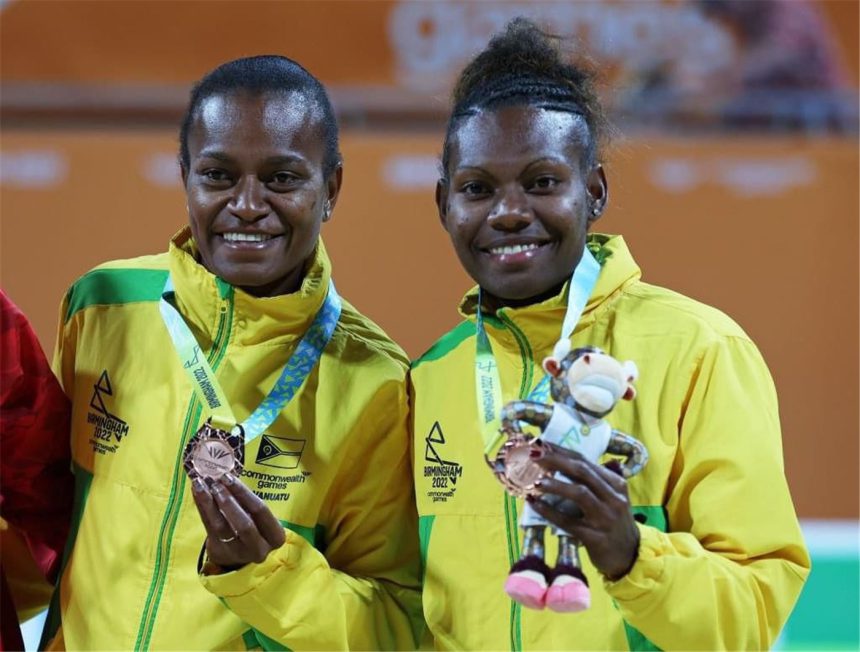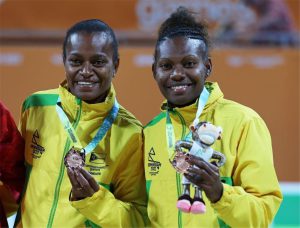 Vanuatu's Miller Pata (left) and Sherysyn Toko display their 2022 Commonwealth Games bronze medals. (Photo credits: VVF)
Victory in Greece was significant for the women's pair of Sherysyn Toko and Majabelle Lawac, who are beginning to gel well with the Paris 2024 Olympic Continental Cup qualifiers around the corner. Lawac replaced the legendary Miller Pata who is now transitioning into coaching. VVF President Masauvakalo is confident that the team of Lawac and Toko, who are active in both the Asian and Beach Pro Tours, combined with Volleyball Empowerment support, will further add to the success of Vanuatu beach volleyball.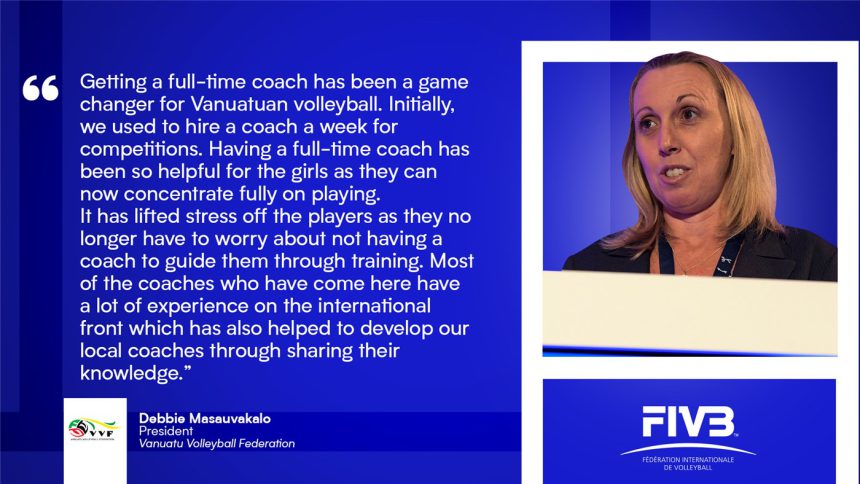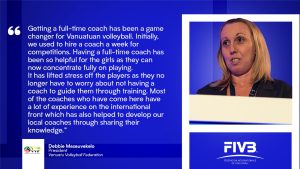 Vanuatu is set to host the AVC Continental Cup – Oceania from 1 to 5 September in Port Vila, which is the first Olympic qualification phase for Paris 2024. Masauvakalo is excited about the prospect of the women playing on home soil for the first time at a major competition.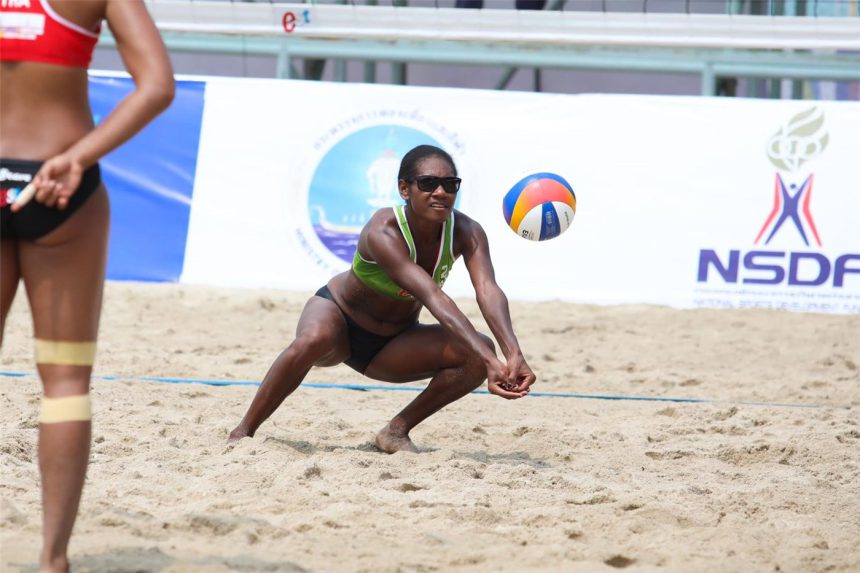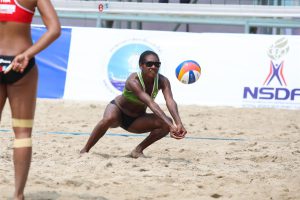 Vanuatu's Majabelle Lawac in action in a past beach volleyball competition (Photo credits: VVF)
"We only need to be top two in Oceania to qualify for the Final phase. The people of Vanuatu have never had an opportunity to watch the girls play live on home soil at this level. This will be a landmark moment for our sport."
At least until they achieve their ultimate goal of playing at the Olympic Games.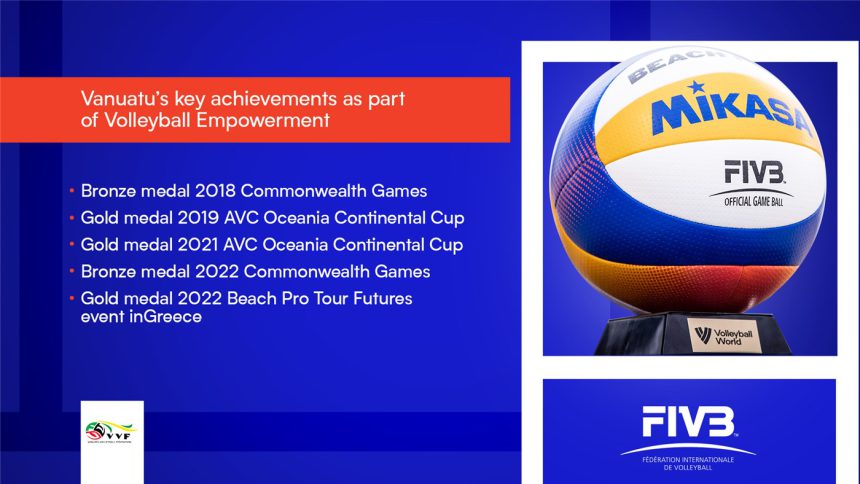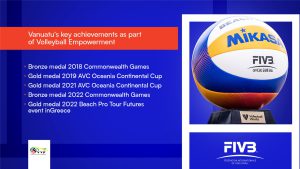 QUICK LINKS
AVC Website: click www.asianvolleyball.net
AVC Facebook: click www.Facebook.com/AsianVolleyballConfederation
AVC Twitter: click: www.twitter.com/AsianVolleyball
AVC Instagram: click: https://www.instagram.com/avcvolley/?hl=en
AVC Youtube: click: Asian Volleyball Confederation
AVC WeChat: Asian Volleyball Confederation