Bangkok, Thailand, February 26, 2023 – Nakhon Ratchasima brought the curtain down on the Thailand Volleyball League 2022/23 season at the packed MCC Hall inside The Mall Bangkapi Department Store with a bang as they made a clean sweep of both men's and women's titles at stake, with their women's team stunning defending and successive two-time champions Diamond Food in the thrilling final.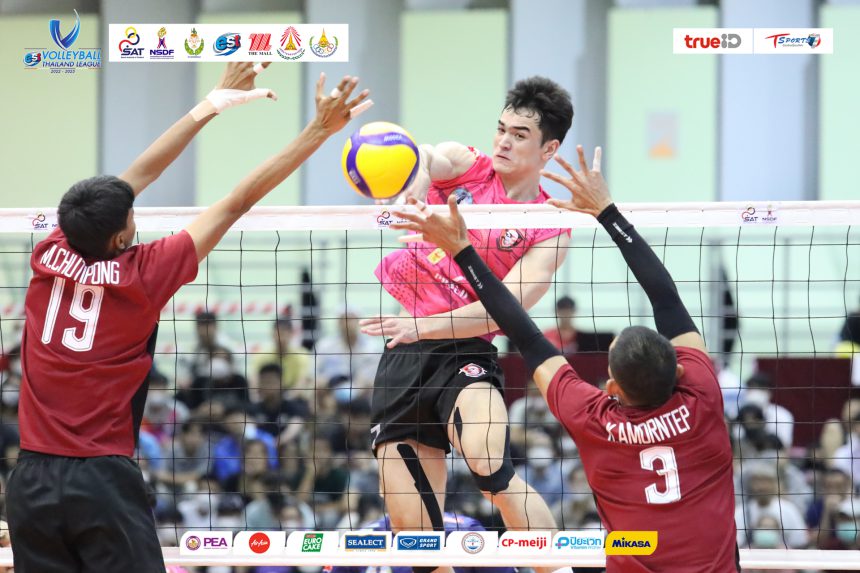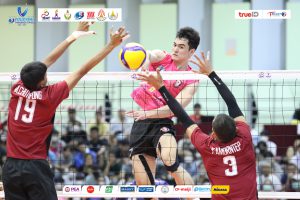 In the men's event, Nakhon Ratchasima Huione QminC, former seven-time winners, did not lose a single match to their respective rivals in this top-level professional volleyball league in Thailand to capture their 8th title following their sensational 3-0 (25-21, 25-17, 25-21) win against Phitsanulok VC.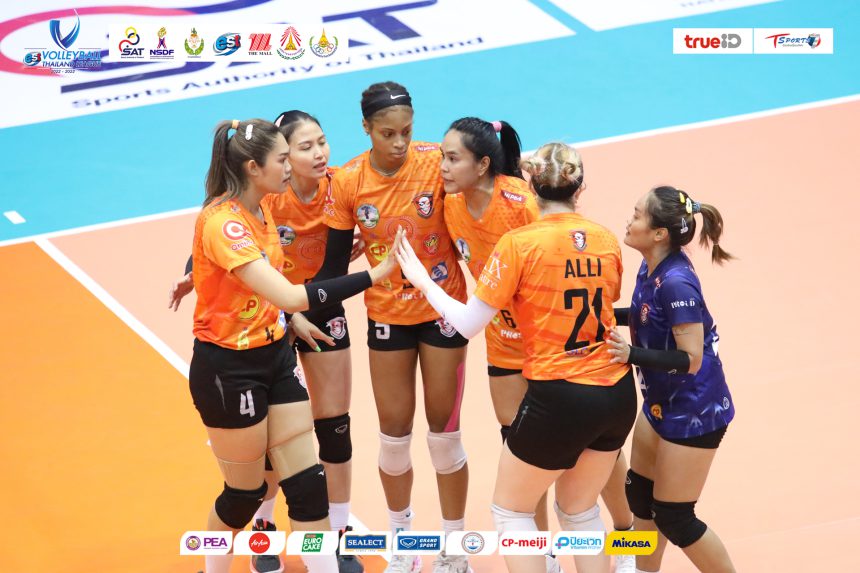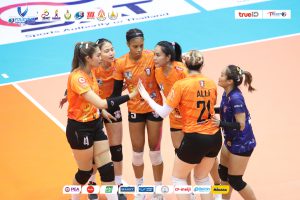 The women's showdown saw Nakhon Ratchasima Huione QminC, former four-time champions and the 2021 Asian Women's Club silver medallists, stage incredible comeback to beat the star-studded Diamond Food Fine Chef-Air Force VC in five-set thriller 12-25, 25-23, 26-28, 25-20, 15-11.
Format of Play
Regarding the competition format of the three-month-long tournament, a total of eight teams apiece in the men's and women's events will test their mettle in the single round-robin First Leg. Only top six teams will advance to the round-robin Second Leg, while the two lowest-ranked teams crash out of the competition and will be relegated from the next season's Thailand League. They will be replaced by the top two teams from the Volleyball Pro Challenge, the second-tier professional league in Thailand's domestic volleyball tournament, at the end of the season.
After that, only top four teams at the end of the Second Leg will enter the Finals, which will be contested in the single round robin. Teams finishing 5th and 6th places in the Second Leg will be eliminated, having their Finals dreams completely smashed. At the end of the round-robin Finals, the qualified four teams will be classified to respective rankings according to their performances.
The semifinals will then be held, with the best-ranked team at the end of the Finals taking on the fourth-ranked side and teams finishing second and third battling it out. The two winning teams in the semifinals will set up the final clash for the tile and the losers will fight it out in the third-place playoff for the bronze medal.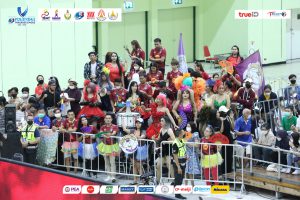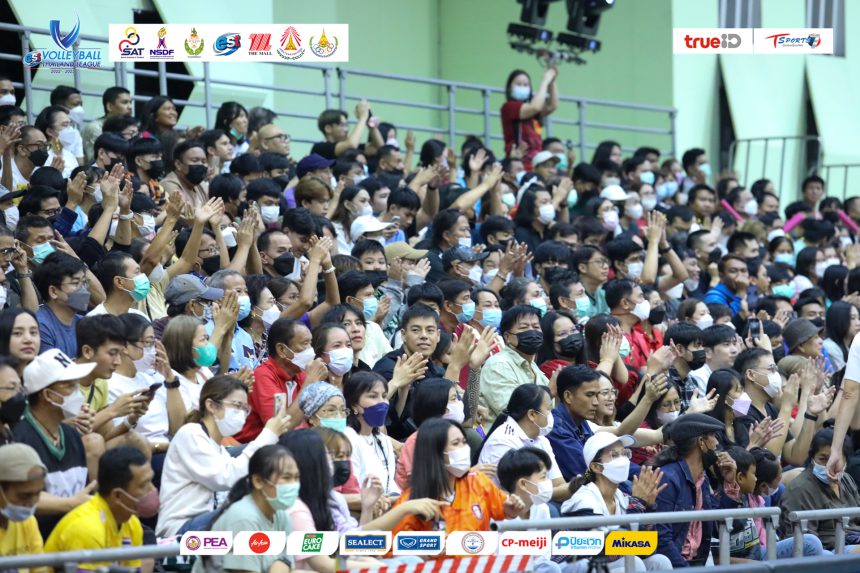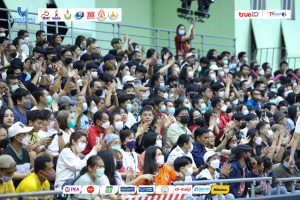 Men's Teams
The tournament kicked off on November 18, 2022 in both men's and women's events. Nakhon Ratchasima claimed the top spot in the men's First Leg, followed by Diamond Food Fine Chef-Air Force VC and Phitsanulok VC respectively.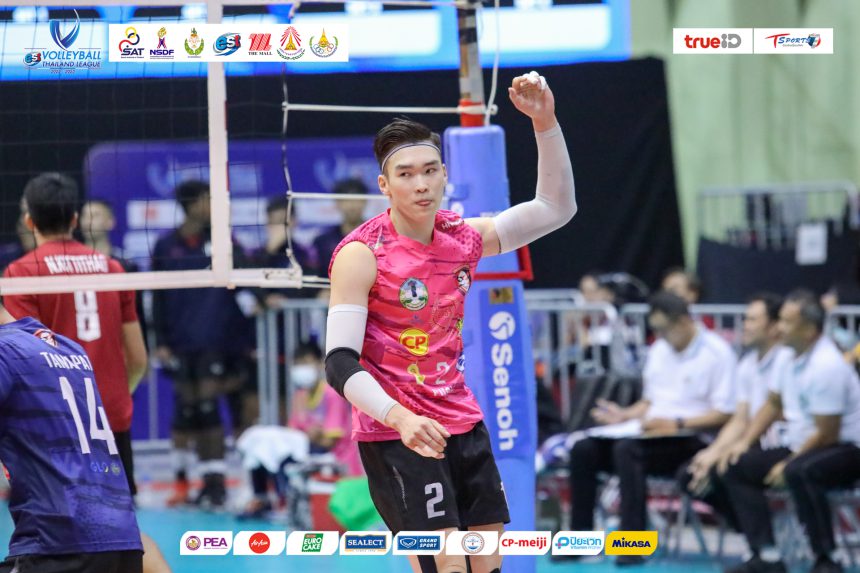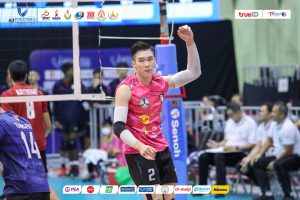 Yaguso RMUTT Samut Prakan VC and Payak Sensei became the two teams unable to make the cut for the Second Leg to come in 7th and 8th places respectively, with Samut Prakarn claiming only 3 points from one win and Payak Sensei losing them all with no point awarded.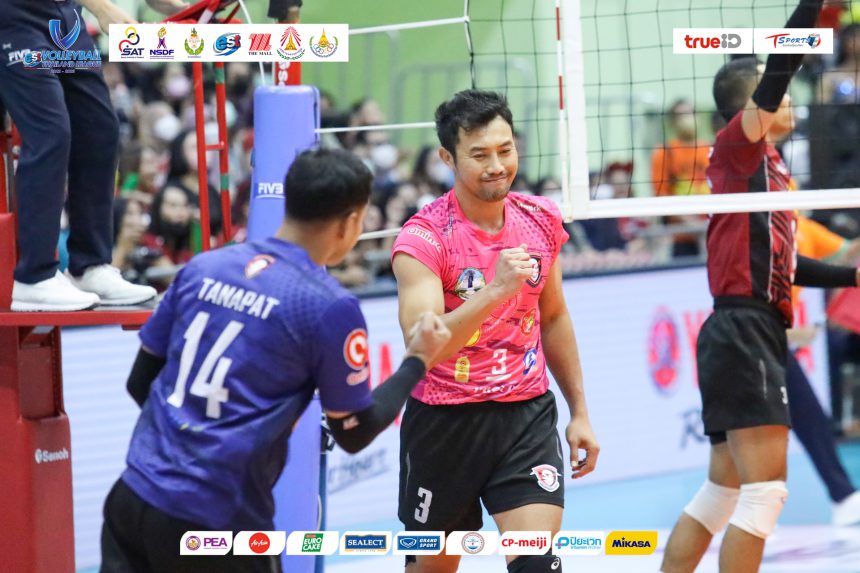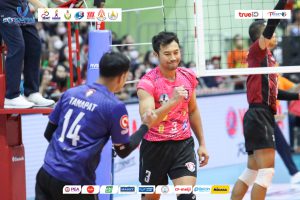 In the Second Leg, in-form Nakhon Ratchasima maintained their unbeaten run to stamp their authority with an aggregate two-leg 36 points from 12 wins. The second and third places remained unchanged, with Diamond Food bagging 29 points from 10 wins and Phitsanulok VC claiming 24 points from 8 victories. Kohkood Cabana M Pro Plus The Man Thailand VC finished fourth place with 15 points from 5 wins.
With only top four teams advancing to the round-robin Finals, Plookpany Nakhonratchasima College and Kasetsart VC finished fifth and sixth positions to bid farewell to the competition.
In the Top Four (Finals) competition, Nakhon Ratchasima still lived up to their top billing to finish atop the overall standing with 45 points from 15 wins. Diamond Food bagged 32 points from 11 wins to finish second, Phitsanulok came third with 29 points from 10 wins and Kohkood Cabana 16 points from 5 wins to finish fourth place.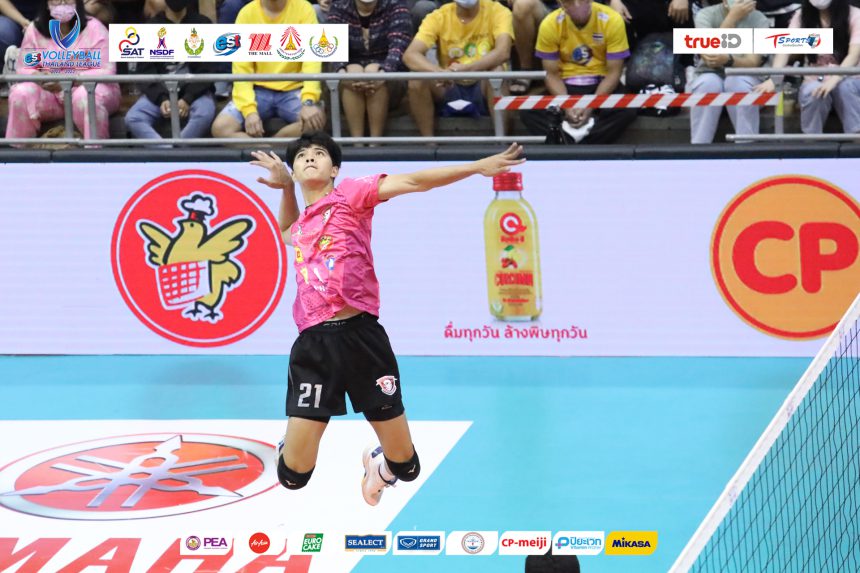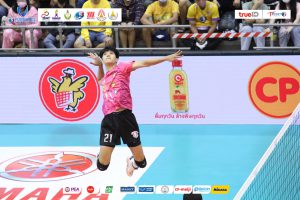 The do-or-die semifinals on February 24 saw Nakhon Ratchasima prove too strong to beat Kohkood Cabana 3-0 (25-20, 25-17, 25-18), while defending champions Diamond Food suffered a setback to go down to Phitsanulok in closely-contested straight sets 25-18, 27-25, 25-23.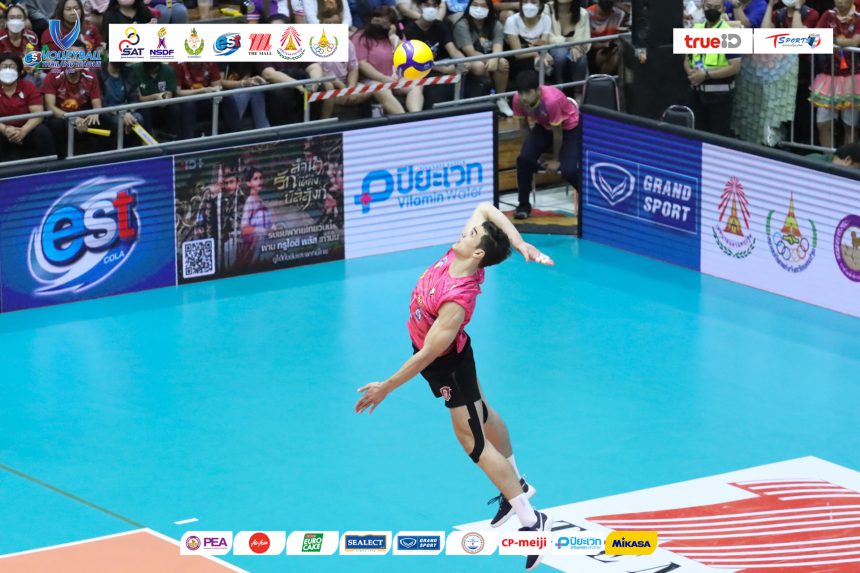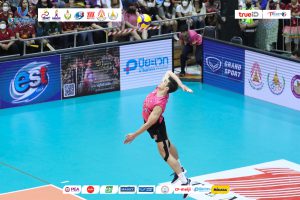 Nakhon Ratchasima set up the men's showdown with Phtsanulok, while Diamond Food fought it out with Kohkood Canaba in the bronze-medal match.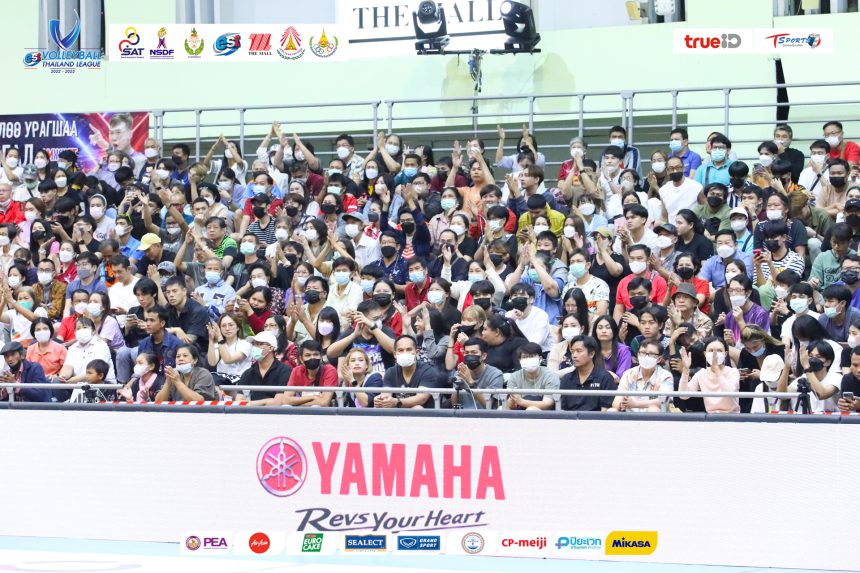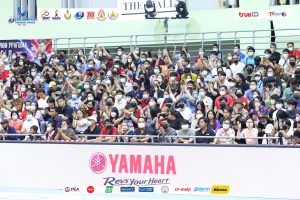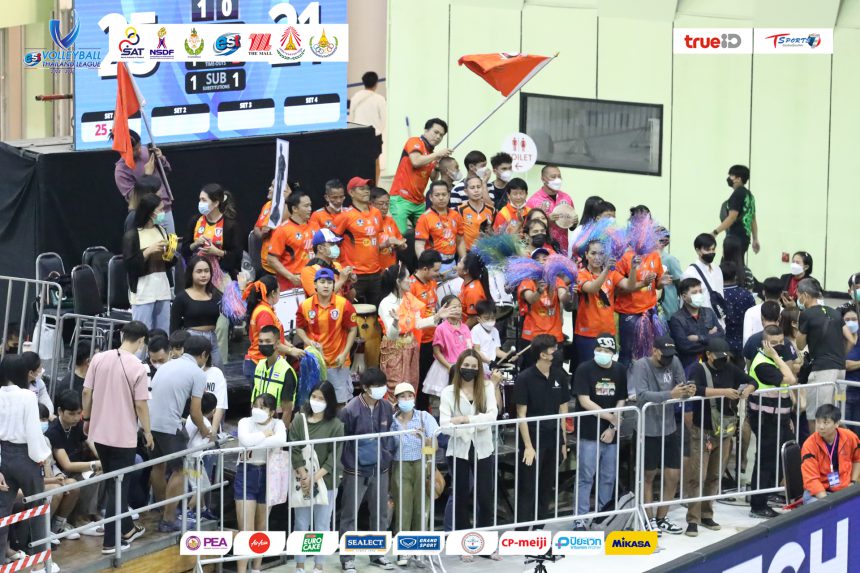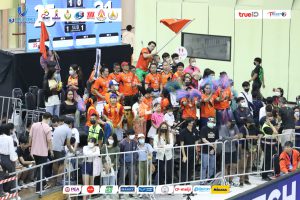 Women's Teams
Meanwhile, in the women's event, Diamond Food reigned supreme in the First and Second Legs, while Supreme TIP Chonburi E-Tech VC and Nakhon Ratchasima came in respective second and third places in both Legs. Khonkaen Star VC finished fifth in the First Leg, but made amends to overtake Nakornnont to the fourth place in the Second Leg. Kaennakorn Volleyball Club and SKN VC could not make it to the Second Leg as both sides came in 7th and 8th places overall to be relegated from the next season's competition.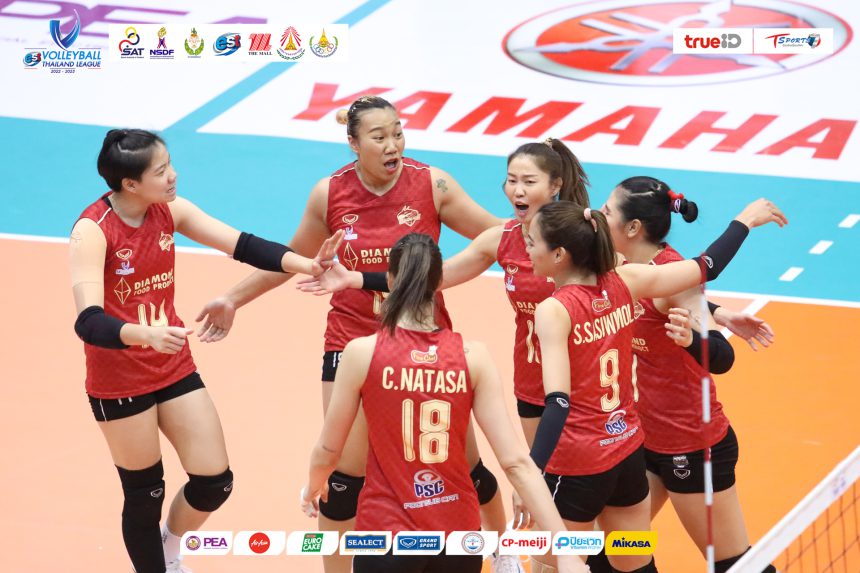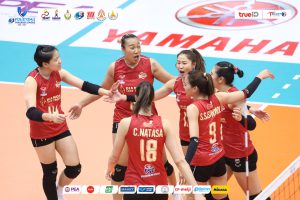 At the end of the Second Leg, Diamond Food, Supreme Chonburi, Nakhon Ratchasima and Khonkaen Star VC finished top four to advance to the round-robin Finals, leaving fifth place Nakornnont and sixth place Salming RSU VC to miss the cut.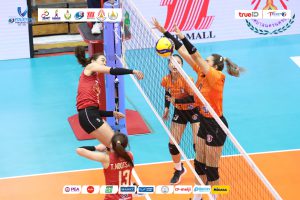 In the Top Four (Finals), Diamond Food continued their unbeaten streak to top the standings with 40 points from 15 wins, followed by Supreme with 36 points from 11 wins. Nakhon Ratchasima came in third position with 32 points from 10 wins and Khonkaen 15 points from 5 wins.
In the cross semifinals on February 24, formidable Diamond Food came from behind to beat Khonkaen 3-1 (18-25, 25-19, 25-21, 26-24), while Nakhon Ratchasima surprised Supreme, former three-time Thailand League winners and 2017 and 2018 Asian Women's Club champions, 3-0 (25-23, 31-29, 25-20).
Diamond Food battled it out with Nakhon Ratchasima in the women's showdown, while Khonkaen contested the third-place playoff against Supreme to fight for the bronze medal.
Third-place Playoffs
The third-place playoff matches for both men's and women's events were held on Saturday, February 25. Diamond Food brushed off Kohkood in straight sets 25-19, 25-15, 25-15 to clinch the men's bronze medal. The women's third place went to Khonkaen Star VC following their terrific comeback 3-2 (12-25, 25-20, 25-18, 10-25, 15-13) win against Supreme.
Men's Final Showdown
The highly-anticipated final men's and women's matches were held on Sunday, February 26 at the crowded MCC Hall.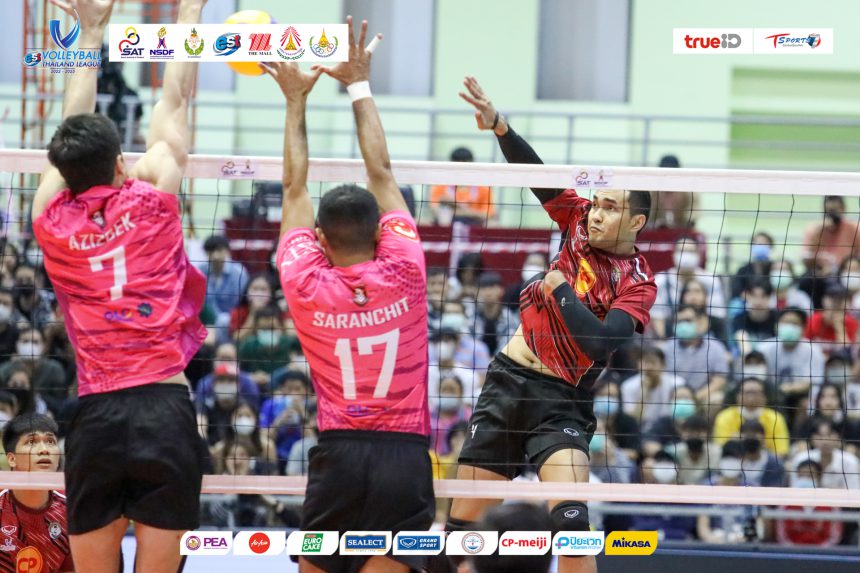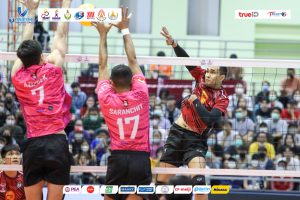 In the men's showdown, Nakhon Ratchasima fielded a strong line up led by veteran Wanchai Tabwises and strengthened by rising star Thanat Bamrungpakdee, highly-skilled middle blocker Kissada Nilsawai and two imports – the 192cm-tall Khangal Tamiraa from Mongolia and Uzbek Azimbek Kuchckorov, while Phitsanulok were also strong offensively with the likes of devastating left-hander Amorntep Konharn.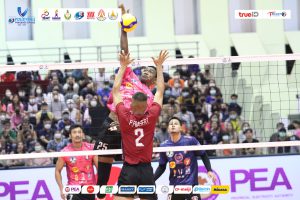 However, Nakhon Ratchasima played incredibly well in defence and attacked aggressively in the three-set encounter against Phitsanulok which eventually ended 25-21, 25-17, 25-21 in favour of Nakhon Ratchasima.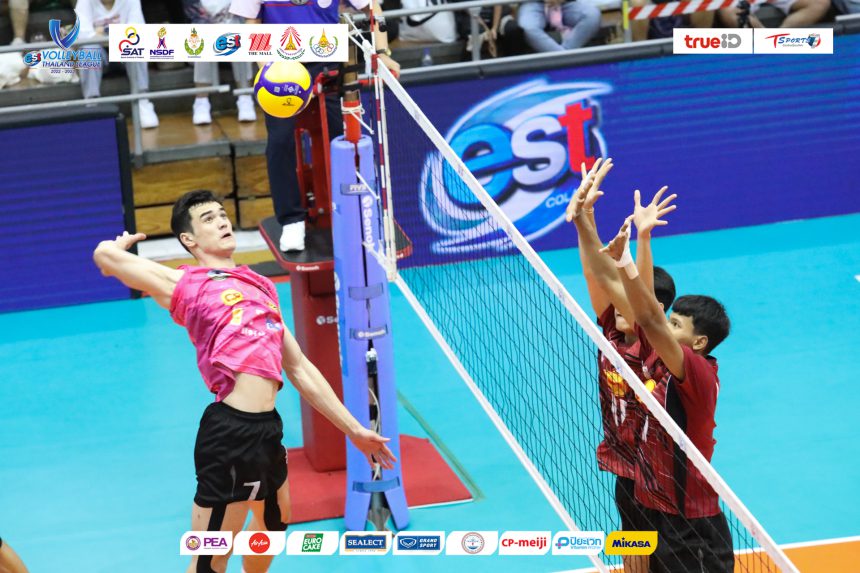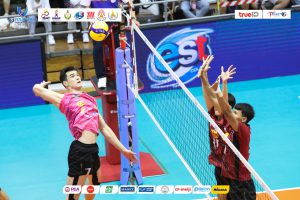 Nakhon Ratchasima, who had landed the Thailand League title in 2008, 2013, 2014, 2015, 2018, 2020 and 2021, captured their 8th title with unbeaten record including four consecutive wins against Phitsanulok in the Thailand League this season. They beat Phitsanulok 3-1 in the First Leg, 3-0 in the Second Leg, 3-0 in the Top Four and 3-0 in the Sunday's final showdown.
Women's Final Clash
In the more thrilling women's showdown, Nakhon Ratchasima got off to a dismal start against title-holders Diamond Food to go down tamely 12-25 in the totally one-sided first set, but regained their form to take the close second set 25-23.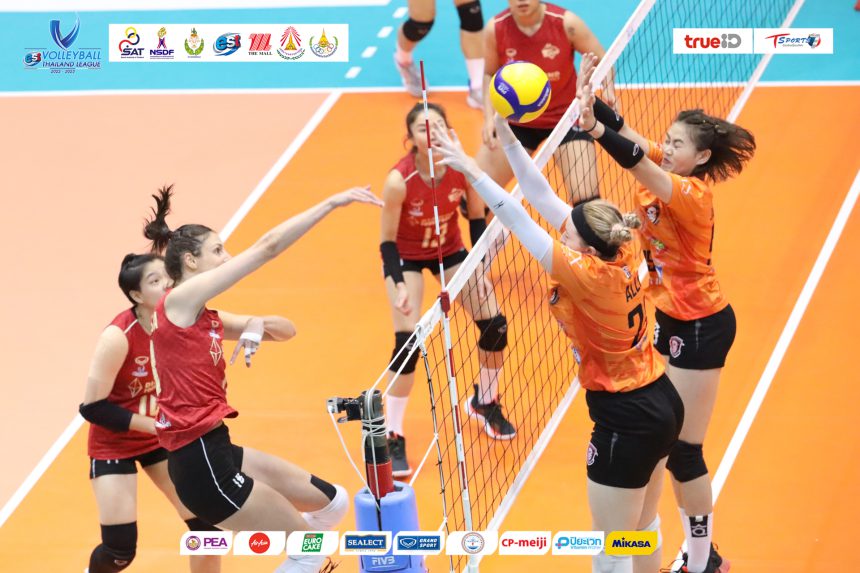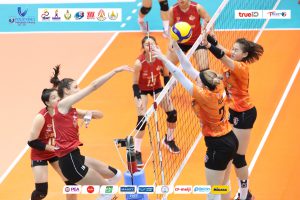 The third set was hotly-contested, but Diamond Food, led by highly-experienced setter Nootsara Tomkom, hard-hitting Sasipaporn Janthawisut, powerful Wipawee Srithong and Serbian Natasa Cikiriz, who stands 193cm tall, fared much better at the home stretch to win the see-saw set 28-26.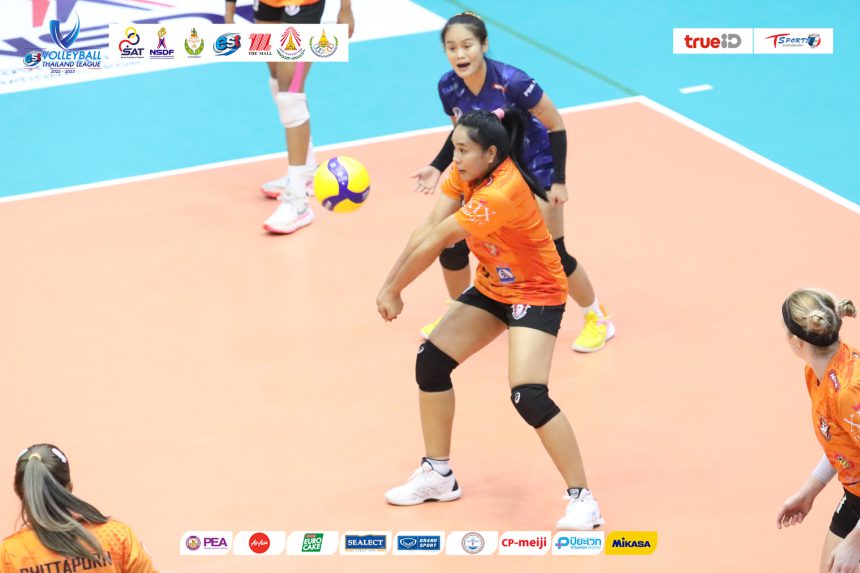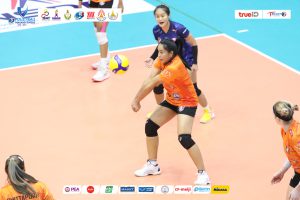 Holding 1-2 disadvantage, Nakhon Ratchasima pulled their game together in the fourth set, with veteran Onuma Sittirak, well supported by two imports – American outside hitter Alli Cudworth and American middle blocker Lauren Matthews, firing some spectacular attacks to help the team claim the set 25-20 and force a decider.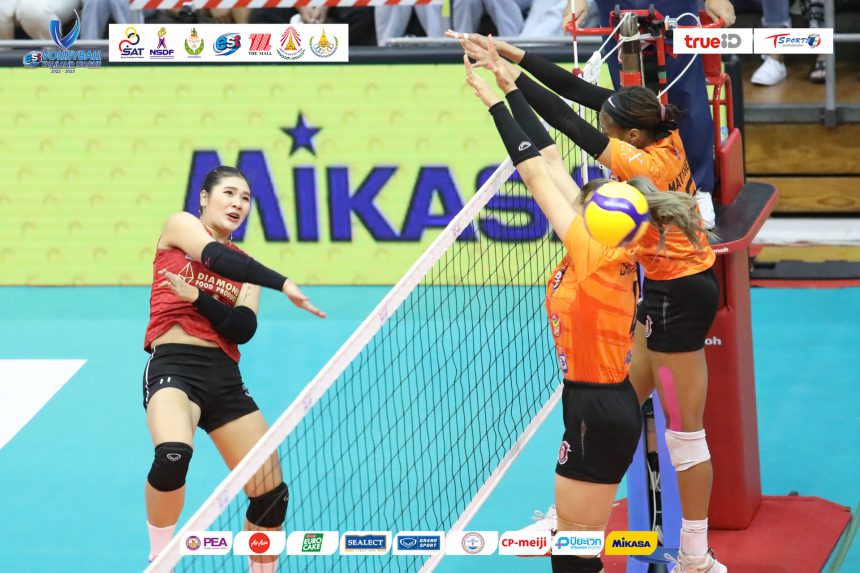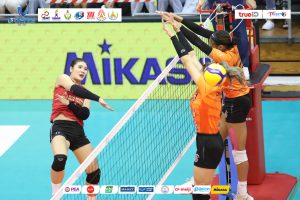 Diamond Food kept their title-defence hopes alive after a strong start with an initial 3-0 lead, but Nakhon Ratchasima bounced back to equalise them 4-4. From then, both sides poured everything into the game and the score was tied at 10-10. Onuma came up with amazing actions to pick up crucial points for Nakhon Ratchasima, widening the gap to 13-10. Nakhon Ratchasima stormed on, allowing Diamond Food only one more point to capture the deciding set 15-11, match and the eventual title.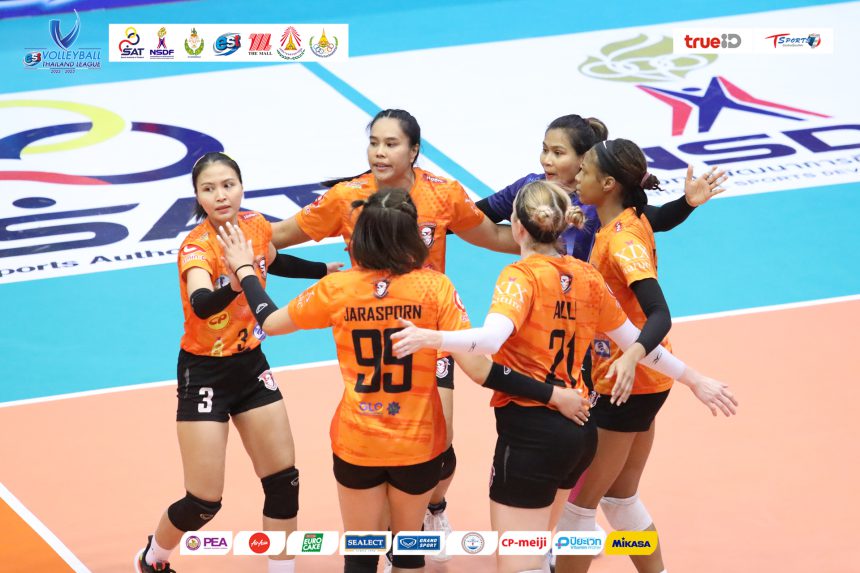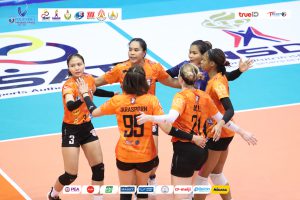 FINAL STANDINGS
MEN
1. Nakhon Ratchasima Huione QminC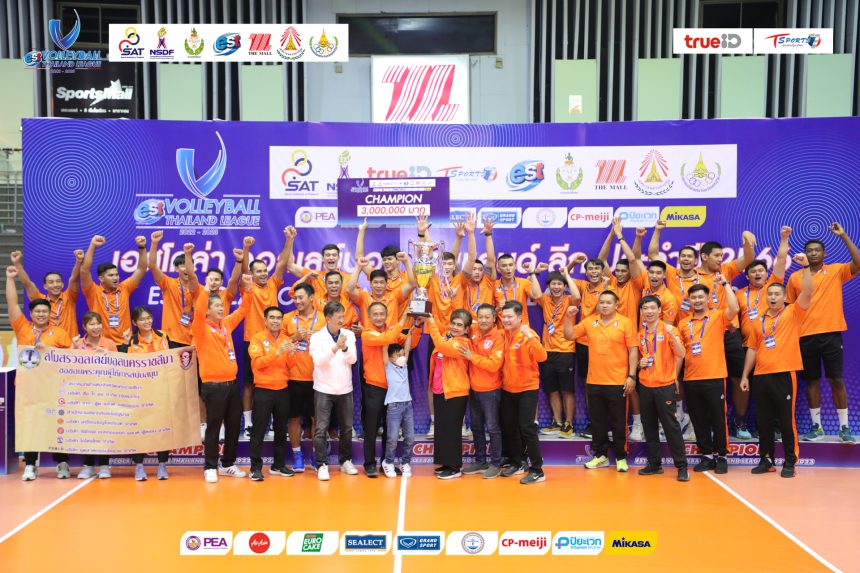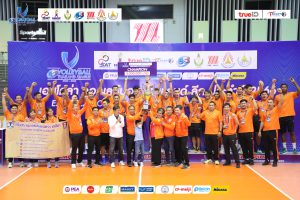 2. Phitsanulok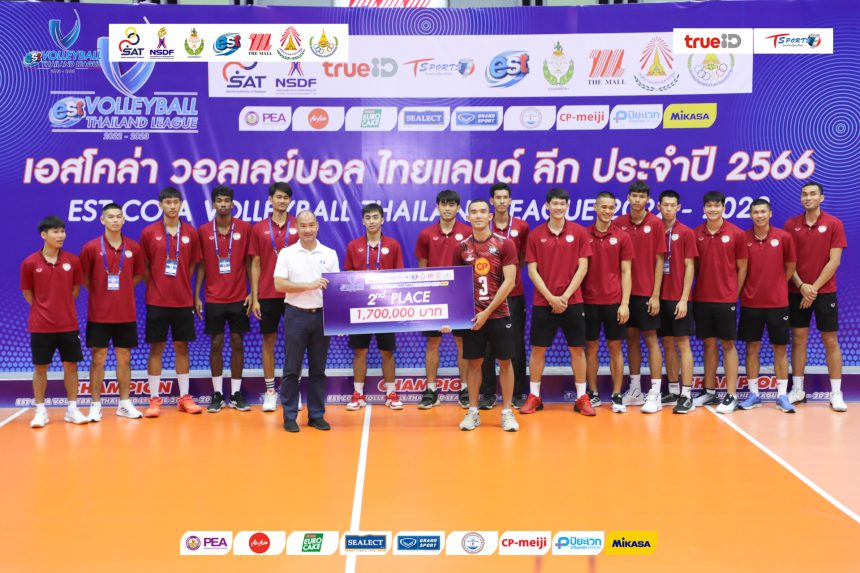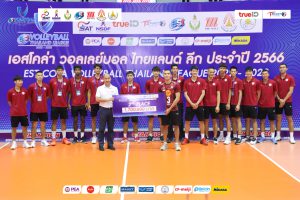 3. Diamond Food Fine Chef – Air Force
4. Kohkood Cabana M Pro Plus The Man Thailand
5. Plookpanya Nakhonratchasima College
6. Kasetsart VC
7. Yaguso RMUTT Samut Prakan VC
8. Payak Sensei
MVP: Khangal Tamiraa (Nakhon Ratchasima Huione QminC)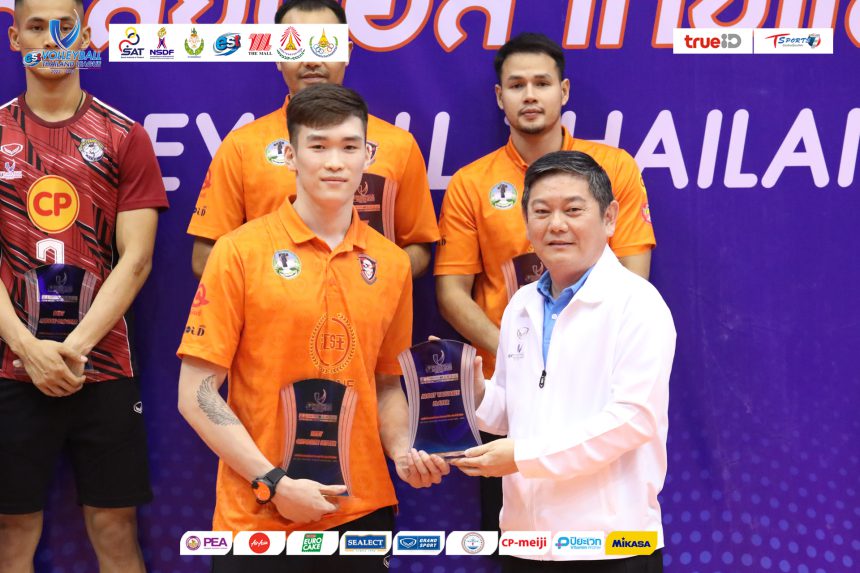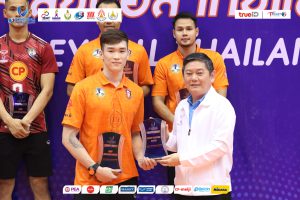 WOMEN
1. Nakhon Ratchasima Huione QminC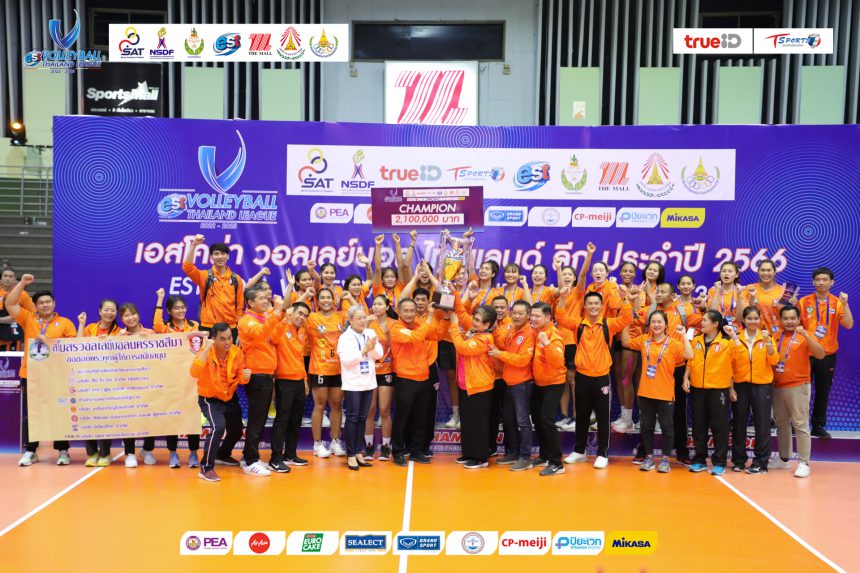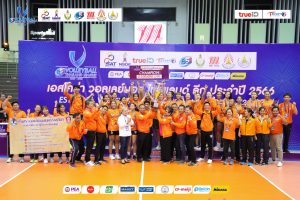 2. Diamond Food Fine Chef-Air Force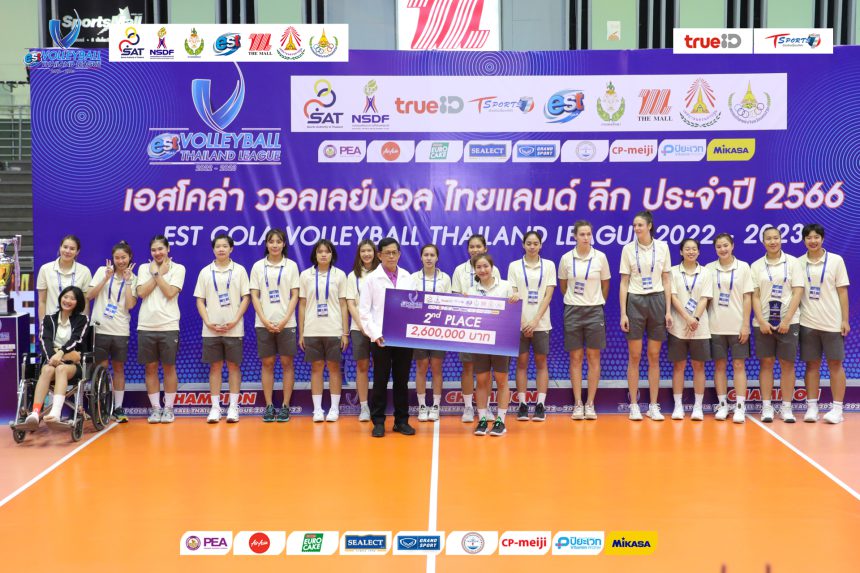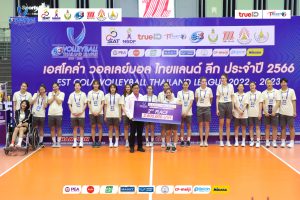 3. Khonkaen Star VC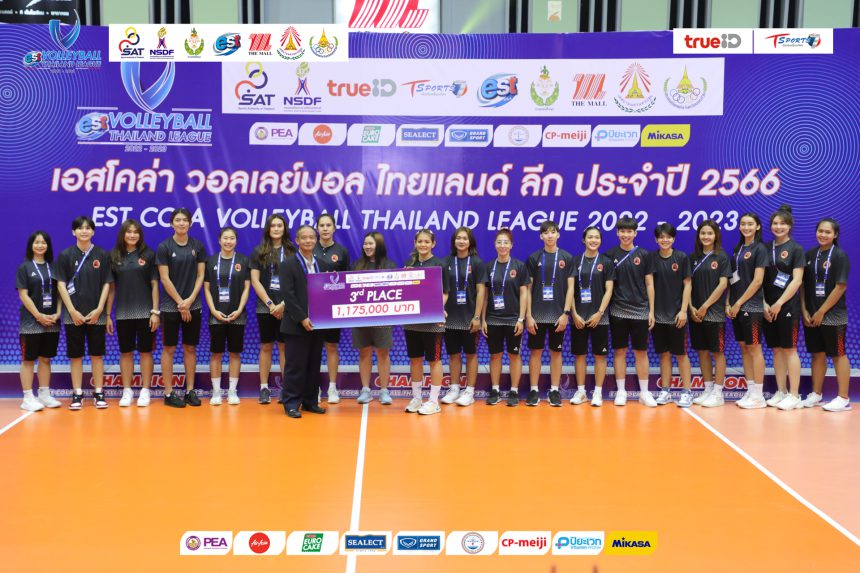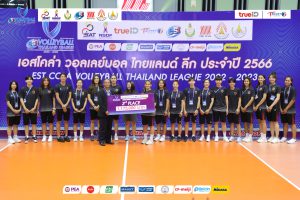 4. Supreme TIP Chonburi-E.Tech
5. Nakornnont
6. Salming RSU VC
7. Kaennakorn Volleyball Club
8. SKN VC
MVP: Onuma Sittirak (Nakhon Ratchasima Huione QminC)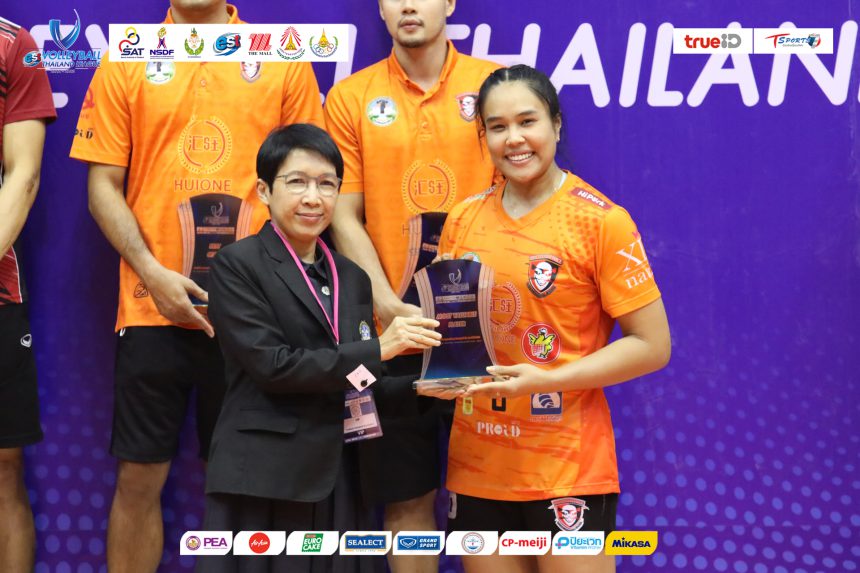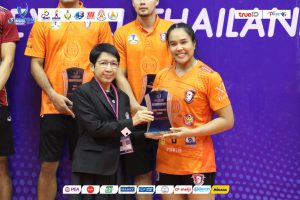 INDIVIDUAL AWARDS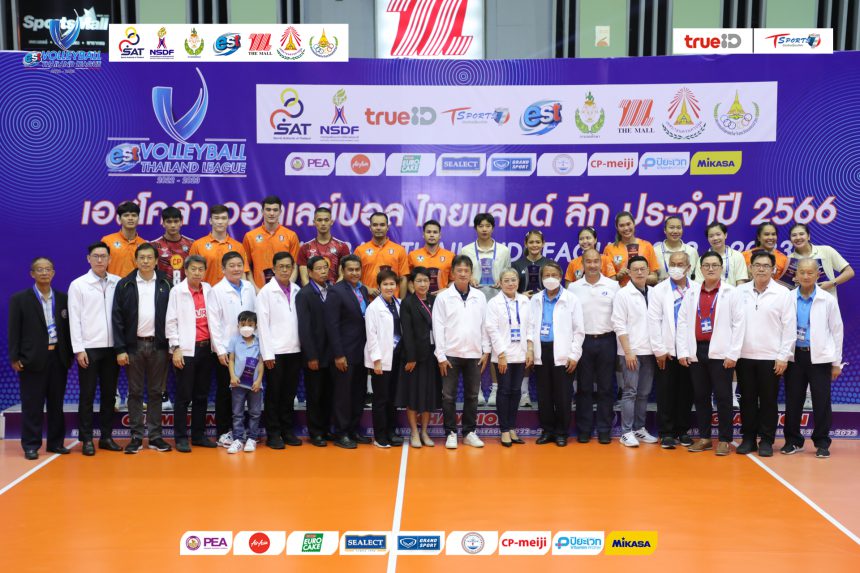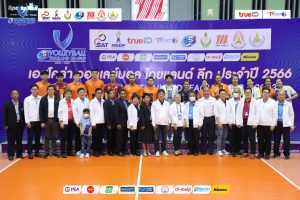 QUICK LINKS
AVC Website: click www.asianvolleyball.net
AVC Facebook: click www.Facebook.com/AsianVolleyballConfederation
AVC Twitter: click: www.twitter.com/AsianVolleyball
AVC Instagram: click: https://www.instagram.com/avcvolley/?hl=en
AVC Youtube: click: Asian Volleyball Confederation
AVC WeChat: Asian Volleyball Confederation