Australians Taliqua Clancy/Mariafe Artacho del Solar finished second place
Roi Et, Thailand, September 17, 2022 – New Zealand's Shaunna Polley and Alice Zeimann captured their unprecedented Asian title after pulling off stunning win against Australia's Taliqua Clancy/Mariafe Artacho de Solar in highly-anticipated final showdown of the 2022 Asian Senior Women's Beach Volleyball Championship at Ban Nong Ya Ma Community School competition venue here on Saturday.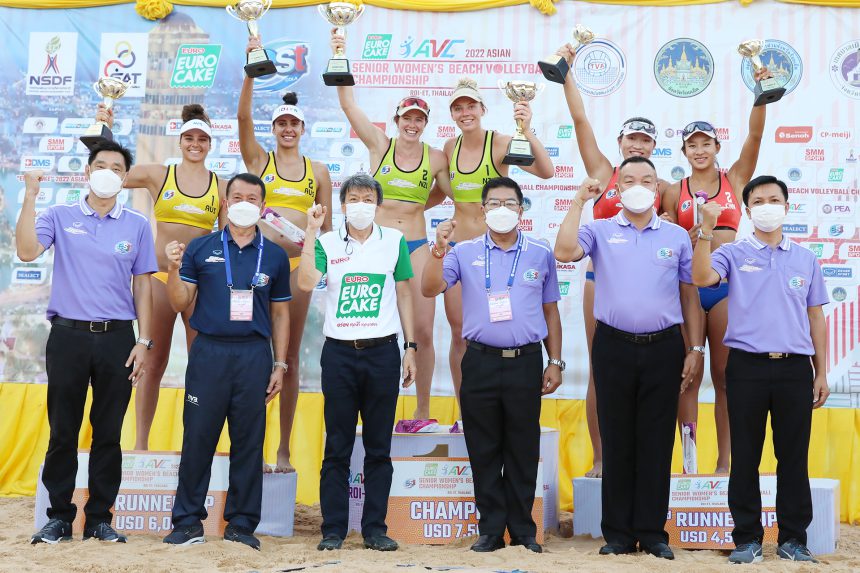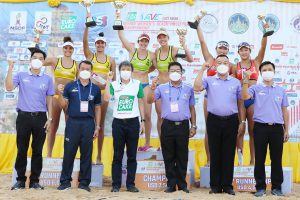 The Polley/Zeimann's exceptional 21-18, 26-24 win handed New Zealand the first medal in the Asian Senior Women's Beach Volleyball Championship and the country's first women's gold medal in history since the championship inception in Yangjiang in 2000. The topflight championship was held for the first time 22 years ago in the Chinese city in southern Guangdong Province and New Zealanders have yet won a single medal since 2000. Polley and Zeimann made history for New Zealand here in Roi Et.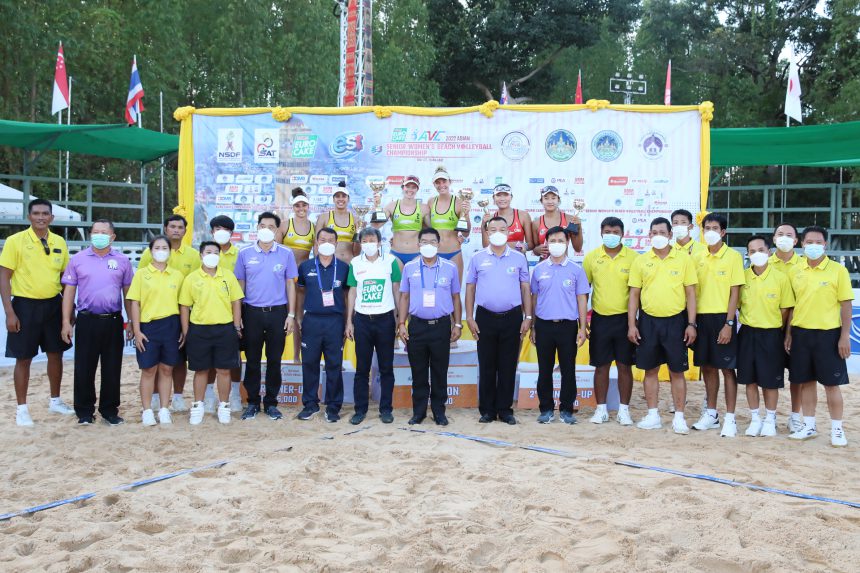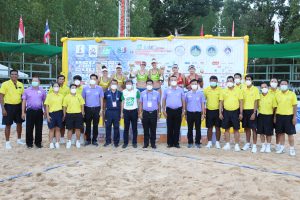 The New Zealanders had a disappointing outing at the last year's double-gender Asian Senior Beach Volleyball Championships in Phuket, Thailand following their fourth-place finish. The FIVB world No.44 also took part in the last week's inaugural AVC Beach Tour Roi Et Open at the same competition site here, but due to the presence of top teams from China, Japan, Thailand and Australia, expectations could not be that high and the Kiwis finished in joint fifth place.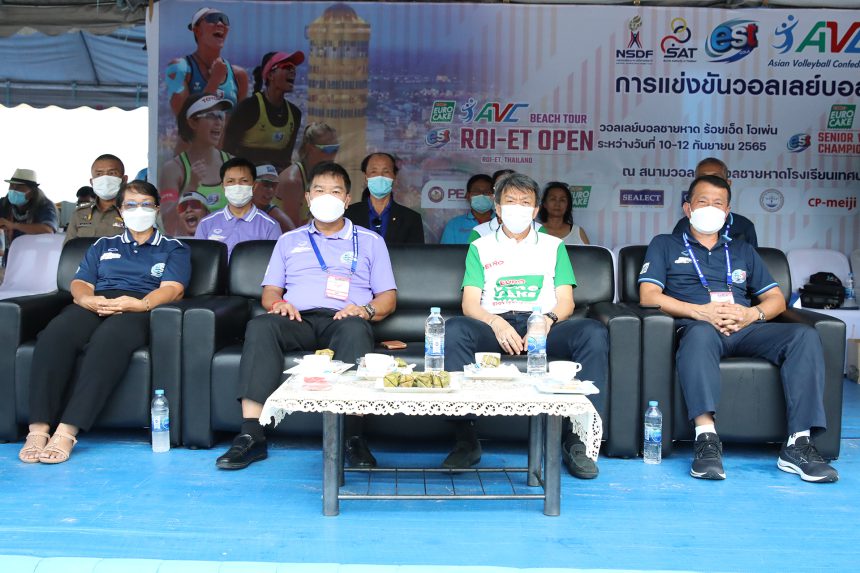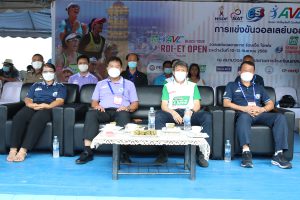 Polley and Zeimann also ended their campaign in fourth place in this year's Birmingham-hosted Commonwealth Games, but they had learned from the mistakes and regained their composure. They put in superb form for remarkable unbeaten run in the September 14-17 Asian Championship here.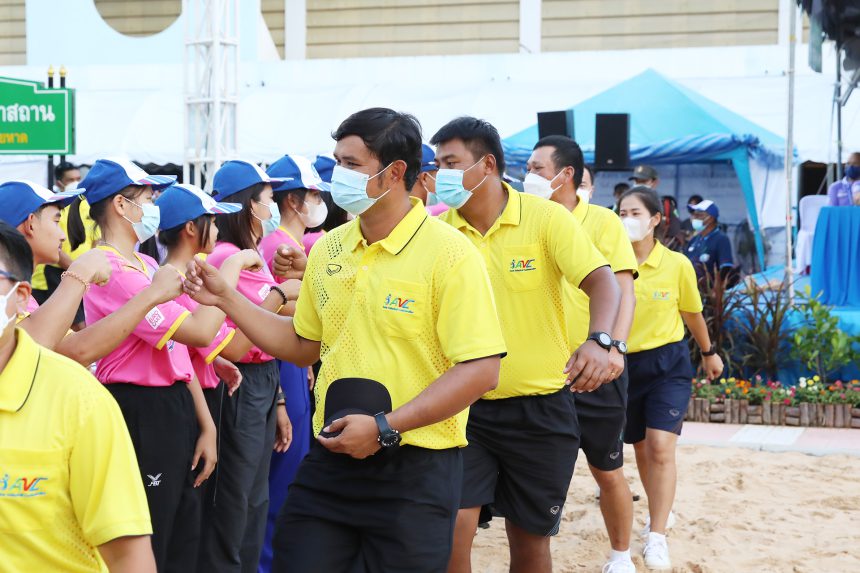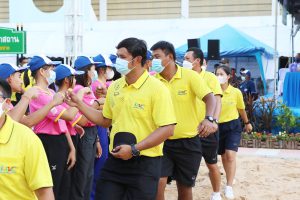 The Kiwis sprang a surprise as they stunned defending Asian champions Worapeerachayakorn Kongphopsarutawadee/Tarawadee Naraphornrapat from Thailand 2-0 in the Friday's quarterfinal and after that, stormed on to rout China's formidable Xia Xinyi/Lin Meimei 2-0 in the semifinals on the same day.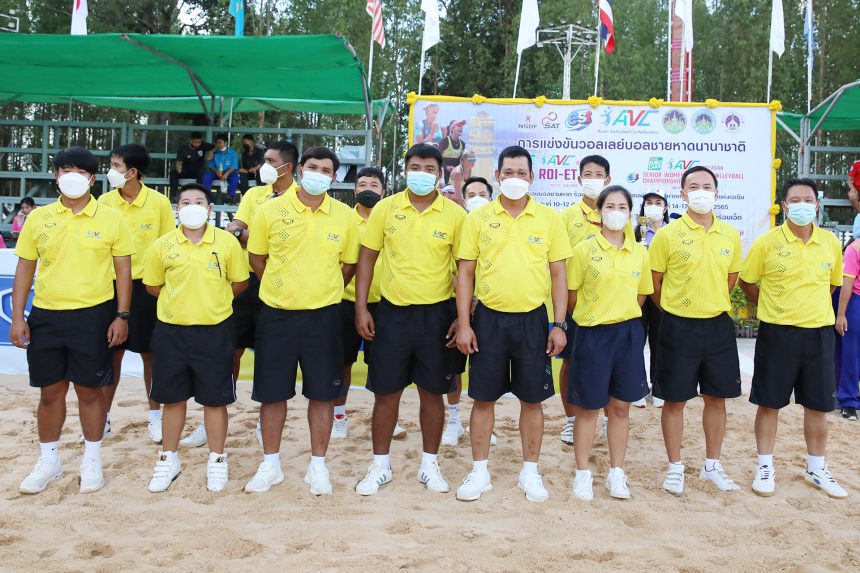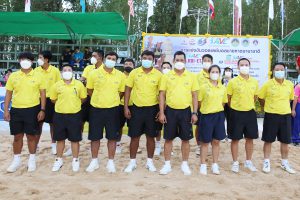 Their final clash against Australians Taliqua Clancy and Mariafe Artacho del Solar on Saturday was something unpredictable from the very beginning.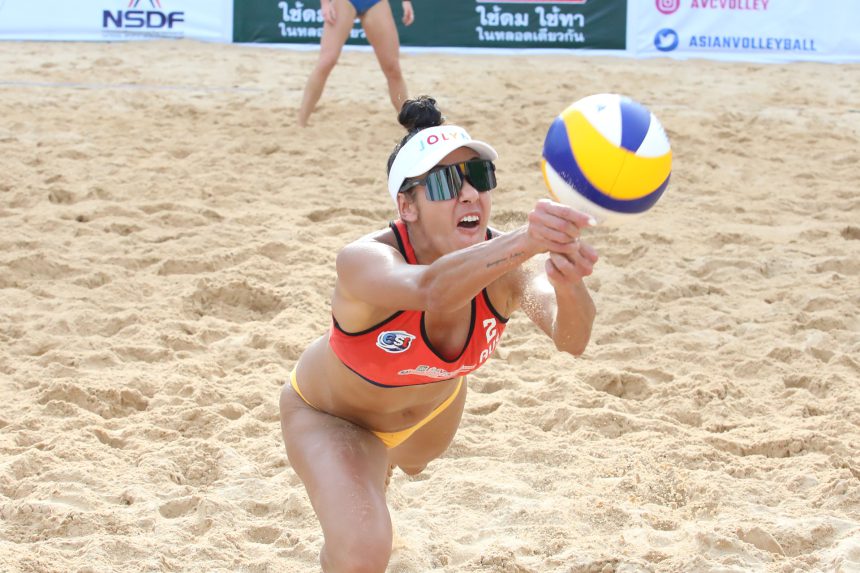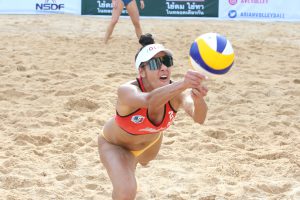 Due to their great experience in world-class competitions, the Australian duo were not easy to play with. Clancy and Artacho del Solar had won gold at the Volleyball World Beach Pro Tour Challenge tournament at the Praia da Baia in Espinho, Portugal, their first victory on the 2022 Beach Pro Tour. The superb duo picked up silver at the Tokyo 2020 Olympics and the 2022 Commonwealth Games in Birmingham, resulting in their top ten finish in each of eight events they have played in so far this season and are currently ranked 3rd in the FIVB World Rankings.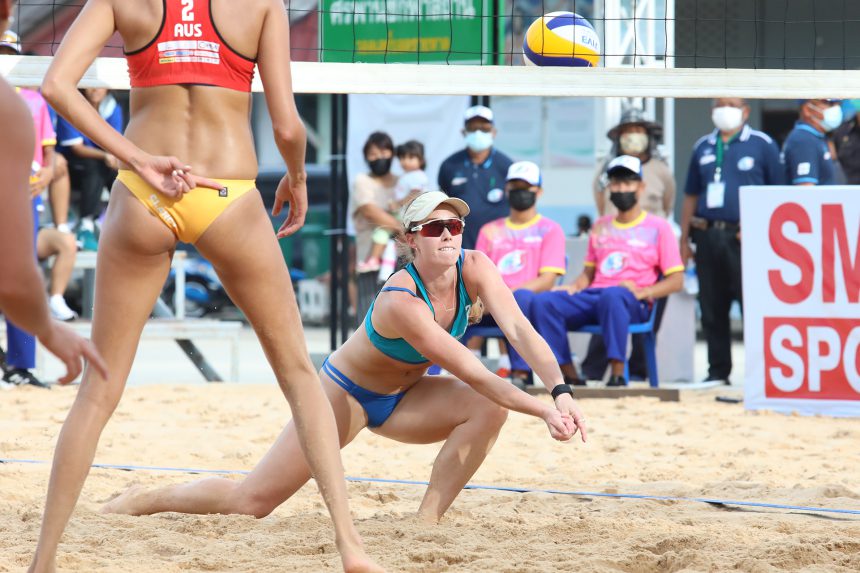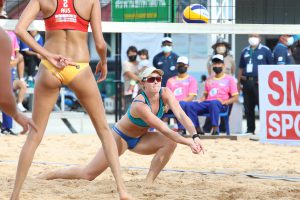 Without doubts, the highly-experienced Australians had been tipped to topple the lower-ranked Kiwis in the Saturday's showdown. However, Polley and Zeimann proved them wrong. They made a solid start to take the action-packed first set 21-18, which helped boost their confidence and form in the intense second set.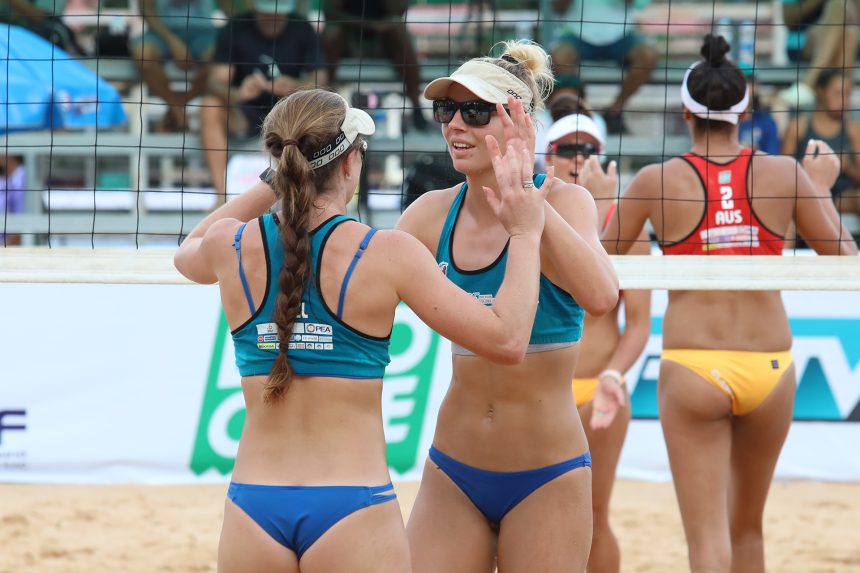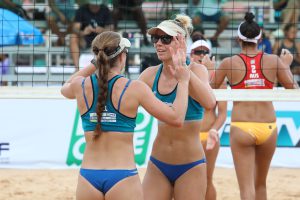 New Zealand surged into a five-point lead at 18-13 in the second set before Australia stormed back, with Clancy attacking effectively and Artacho del Solar producing well-placed ace serves to catch the tough opponents at 18-18.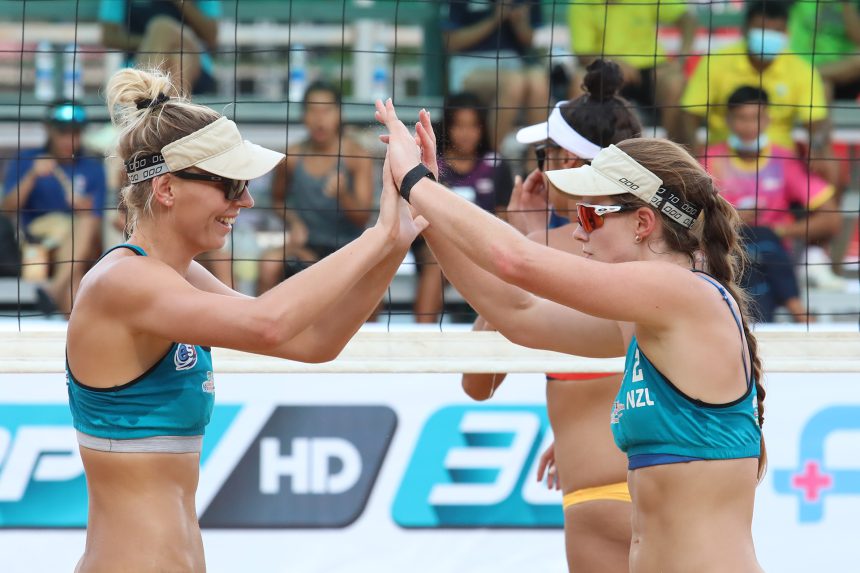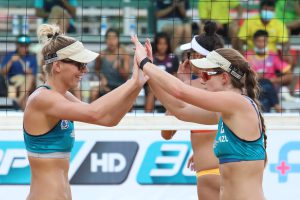 After the score was squared at 20-20, both teams fought tooth and nail, pouring everything they had to win the set. At 24-all, a spike from Clancy went wide which saw New Zealand net a crucial point to move ahead 25-24 before Zeimann solidly blocked Clancy to win the last point for her team. Polley and Zeimann hugged each other to celebrate their unprecedented victory. The became the newly-crowned Asian champions.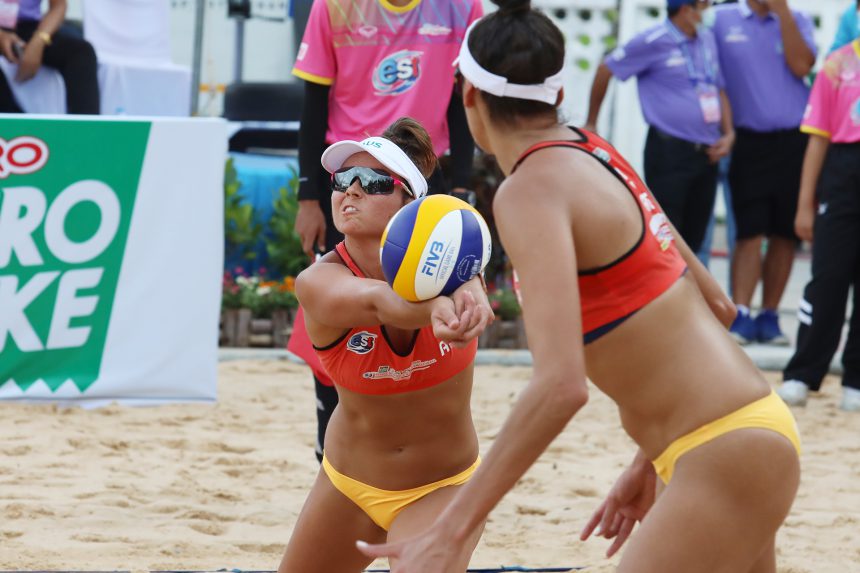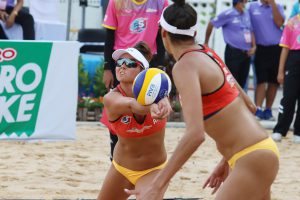 For Clancy, it was a shattered dream as she had her sights firmly set on winning her sixth Asian title here after winning three with partner Louise Bawden in 2014 in Jinjiang, China, 2015 in Hong Kong and 2017 in Songkhla, Thailand. Clancy also teamed up with Artacho del Solar to win the Asian crown in 2018 in Satun, Thailand and the following edition in Maoming, China in 2019.
En rout to the Saturday's showdown, Clancy and Artacho del Solar did not lose a single set to their respective rivals. In the Friday's quarterfinals, the Australians powered past Japan's Akiko Hasegawa/Yurika Sakaguchi 2-0 (21-15, 21-11) and went on their unbeaten record to rally past another Japanese pairing, Miki Ishii/Sayaka Mizoe, 2-0 (29-27, 21-16) in an intense semifinal clash on the same day.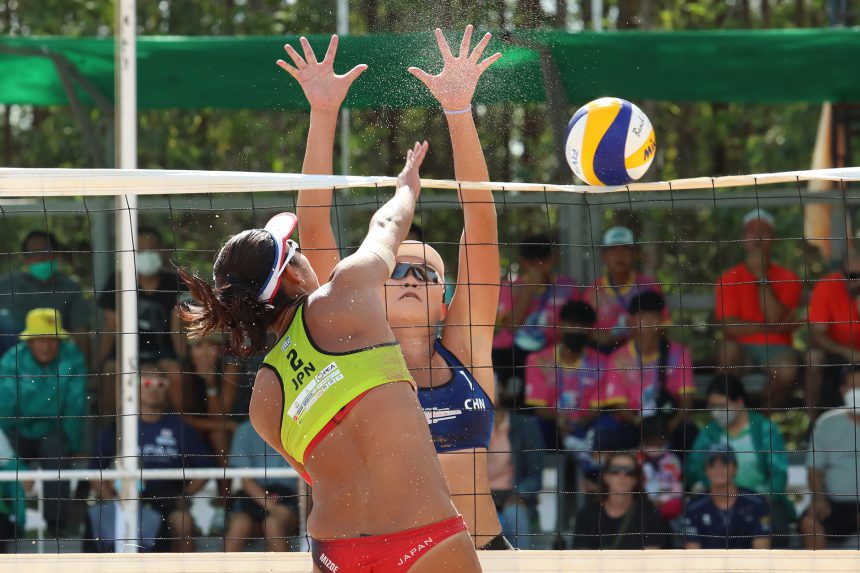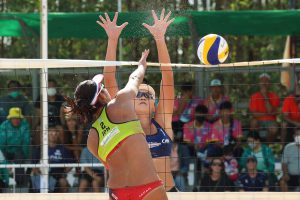 In the third-place playoff clash earlier, China's Xia Xinyi/Lin Meimei outplayed Japan's Ishii and Mizoe, silver medallists at the last year's Phuket-hosted Asian Championship and the last week's AVC Beach Tour Roi Et Open, 21-17, 21-15.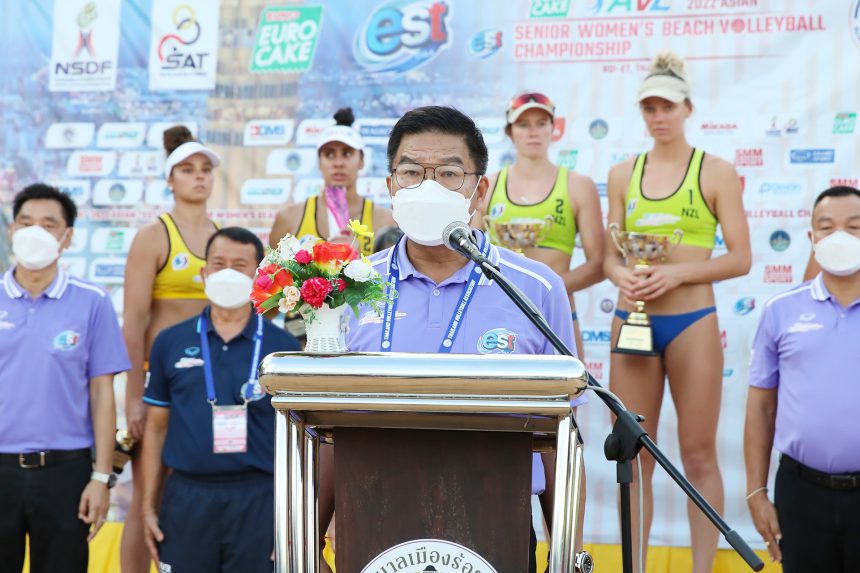 The awards presentation and closing ceremony, presided by Roi Et Vice Governor Mr Sanong Dolprasit, took place shortly after completion of the final showdown.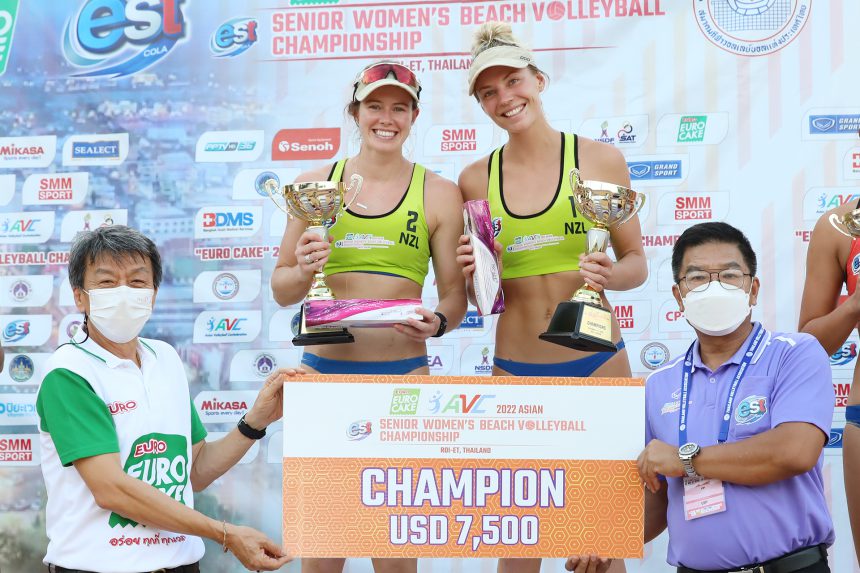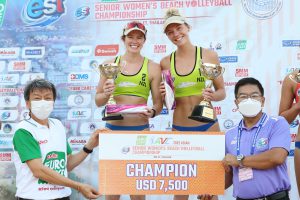 Newly-crowned Asian champions Shaunna Polley/Alice Zeimann from New Zealand landed the Champions' Trophy and US$7,500 cash prize.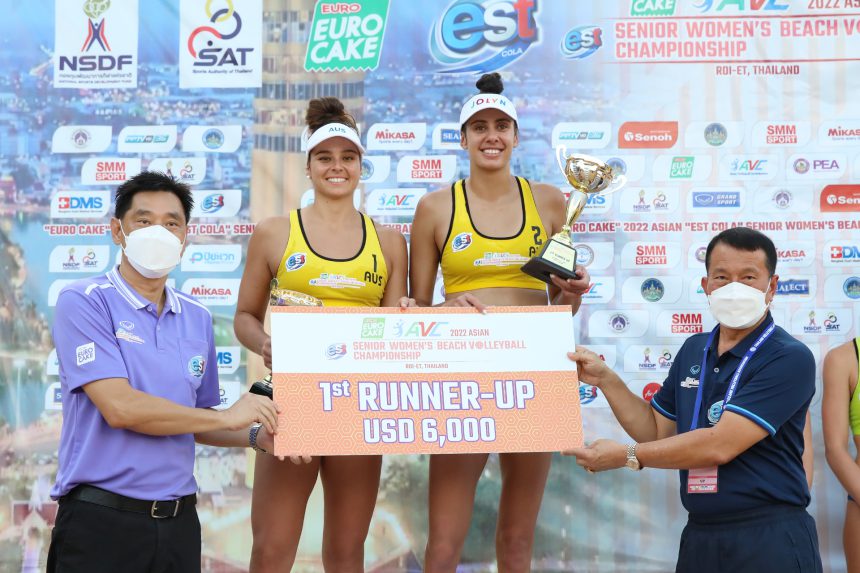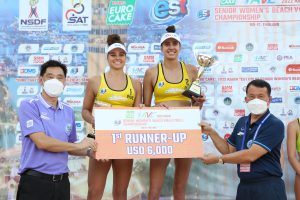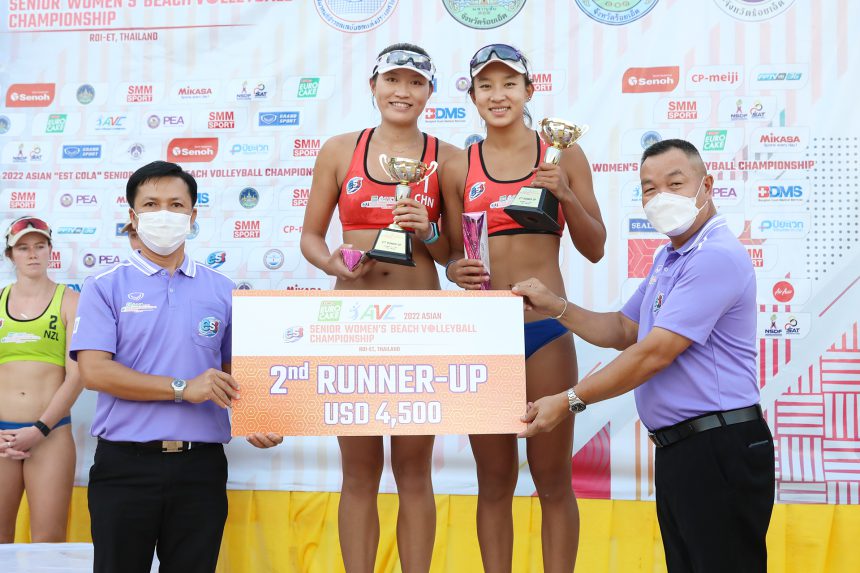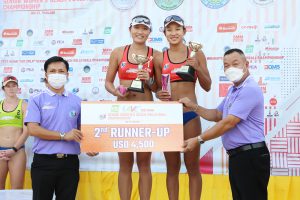 Second place Australians Taliqua Clancy/Mariafe Artacho del Solar and third place China's Xia Xinyin/Lin Meimei received trophies and prize money of US$6,000 and US$4,500 respectively. Cash prizes were also on offer for other teams finishing 4th to last 16.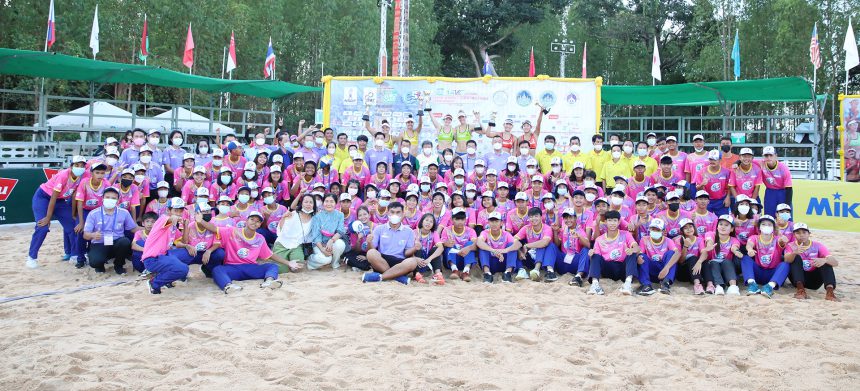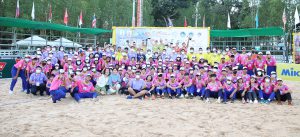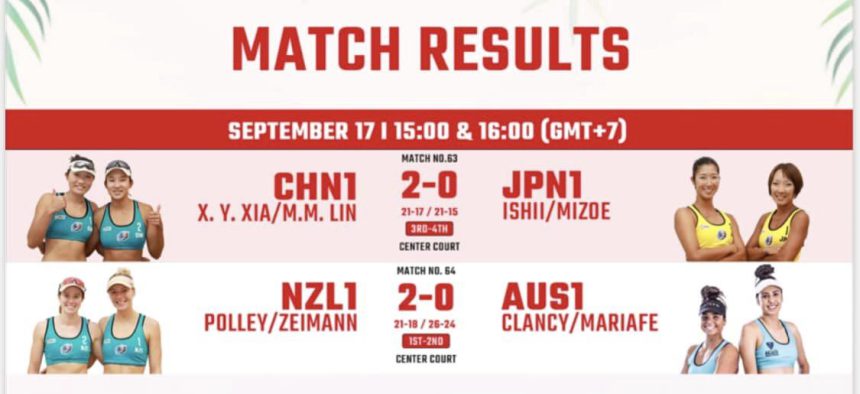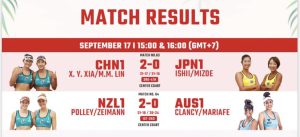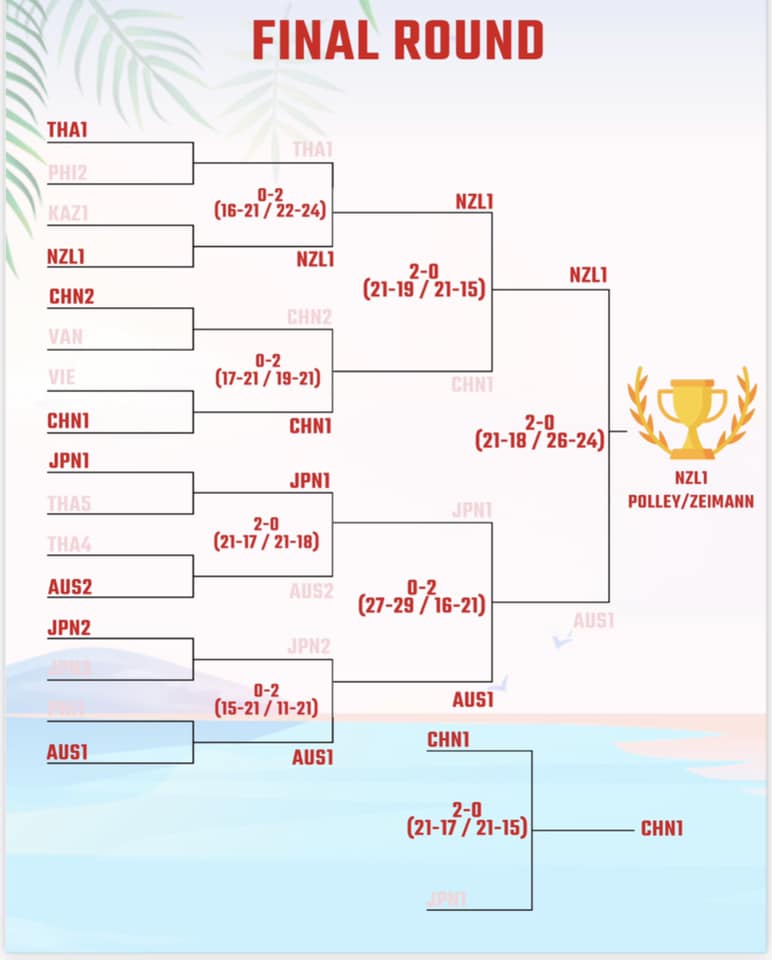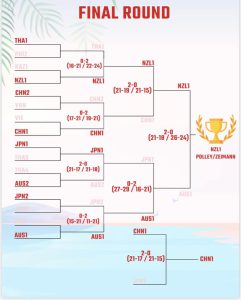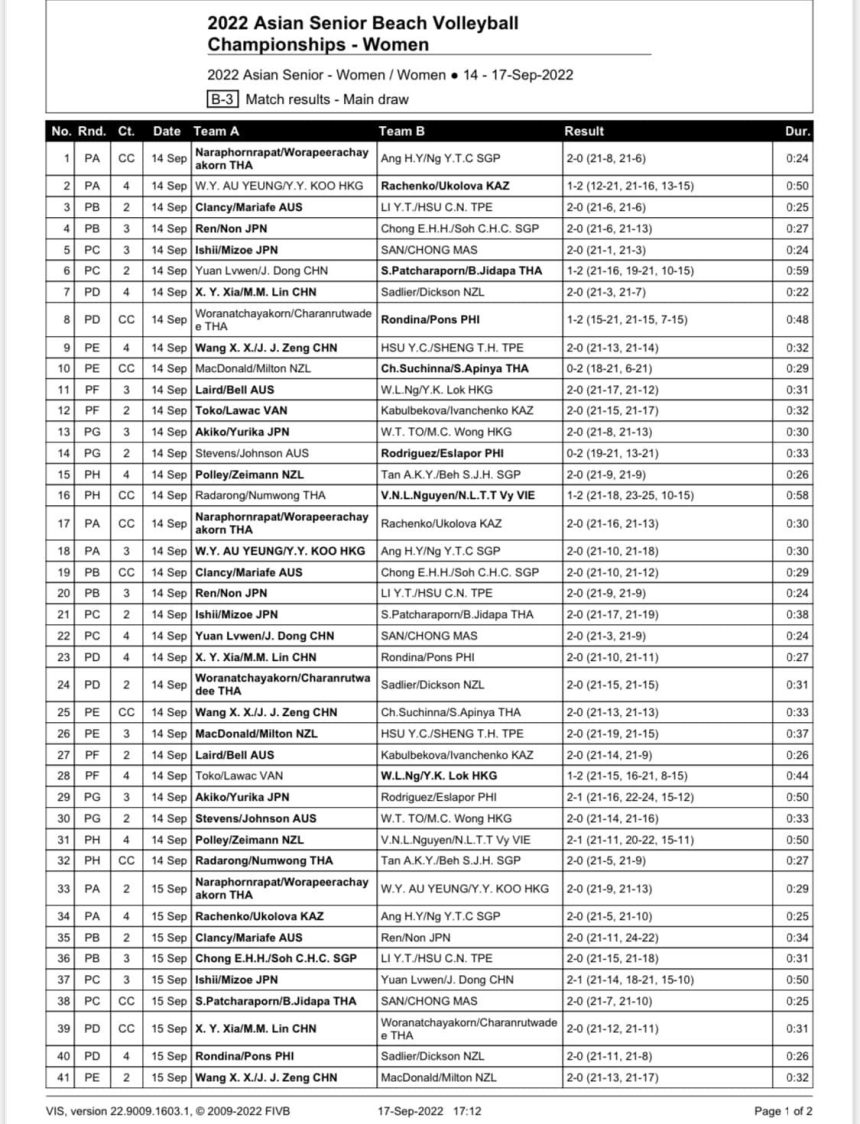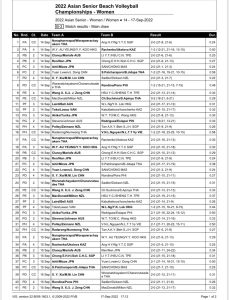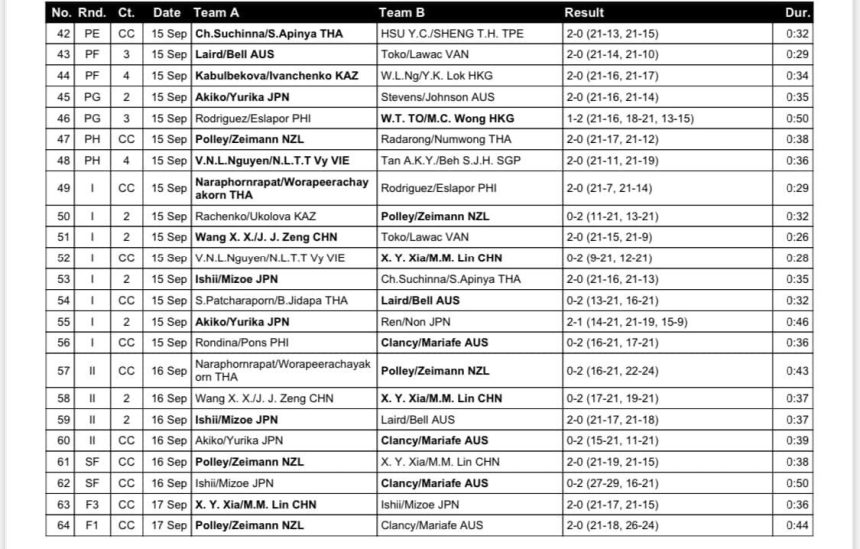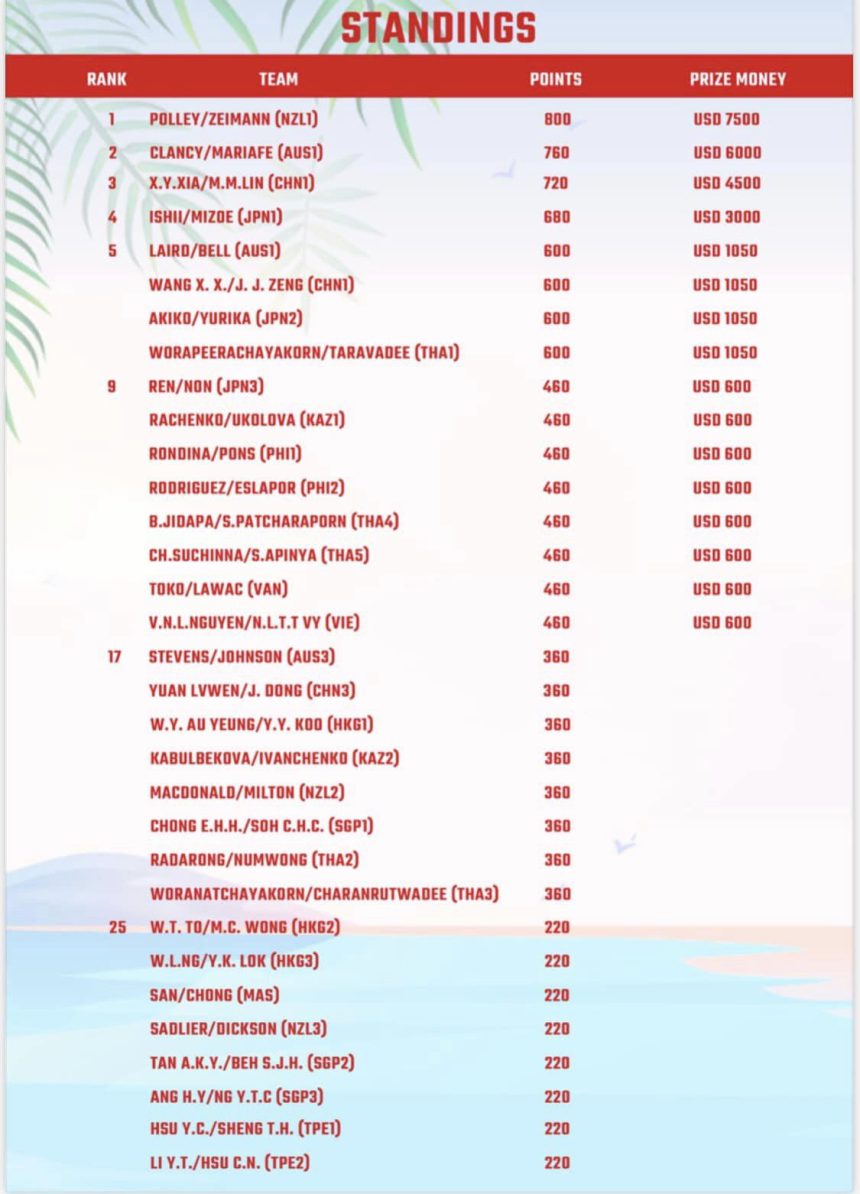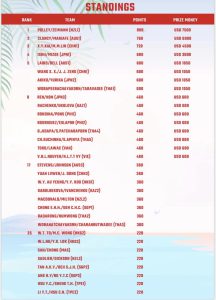 Related links of AVC
AVC Website: click www.asianvolleyball.net
AVC Facebook: click www.Facebook.com/AsianVolleyballConfederation
AVC Twitter: click: www.twitter.com/AsianVolleyball
AVC Instagram: click: https://www.instagram.com/avcvolley/?hl=en
AVC Youtube: click: Asian Volleyball Confederation
AVC WeChat: Asian Volleyball Confederation