Bangkok, Thailand, February 19, 2023 – The Southeast Asia Volleyball Association (SAVA) held its annual meeting at Alexander Hotel Bangkok on Sunday to review and discuss a number of key issues including confirmation of 2023 zonal activities.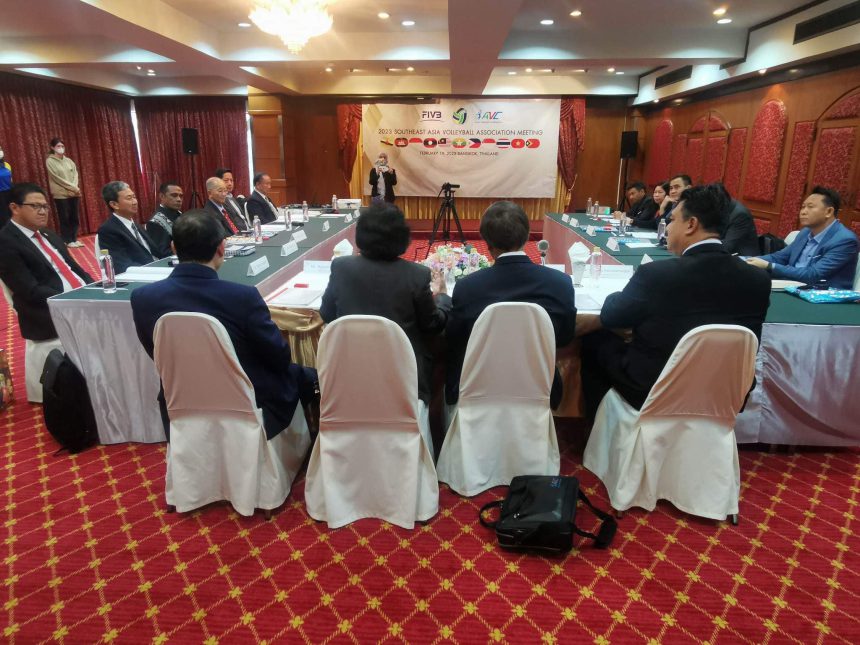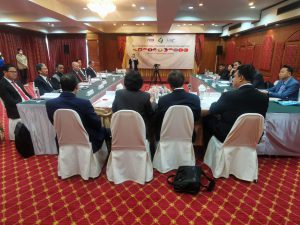 AVC President Mrs Rita Subowo presided over the three-hour meeting, actively attended by AVC Secretary General Mr Kiattipong Ratchatagriengkai, SAVA President Mr Somporn Chaibangyang, himself President of Thailand Volleyball Association, SAVA Vice President Mr Heyzer Harsono from Indonesia, Ms Nguyen Thi Nhat Thanh, Director of Volleyball Federation of Vietnam, SAVA Treasurer Mr Thein Win from Myanmar, Executive Director Mr Ramon Suzara from Philippines, SAVA Secretary General Mr Chansamone Phongchanhtha from Laos, Beach Volleyball Event Manager Mr Hean Boon Yeow from Malaysia, Volleyball Event Manager Mr Chia Min Chong from Singapore and Mr Cannido Da Silver Pinto from Timor Leste.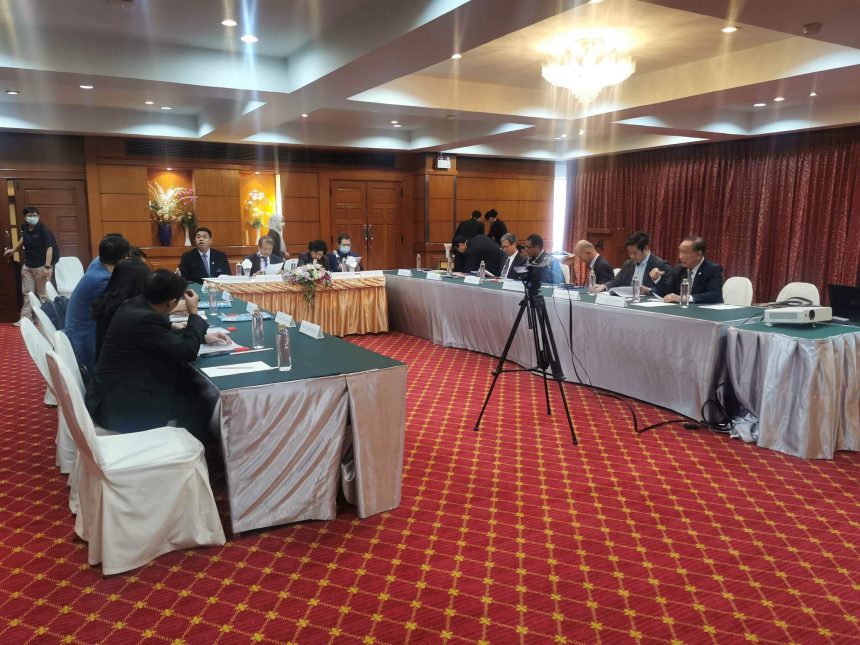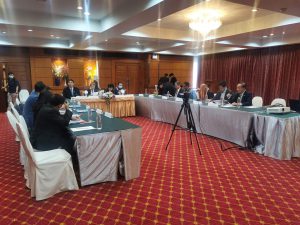 Also attending the meeting as observers were AVC Honorary Life Vice President and AVC Executive Director Mr Shanrit Wongprasert, AVC Referees Committee Chairman Mr Songsak Chareonpong, AVC Sports Events Council Member Mr Raditia Darwis from Indonesia and Mr Jose Donaldo Caringal, Secretary General of Philippine National Volleyball Federation (PNVF).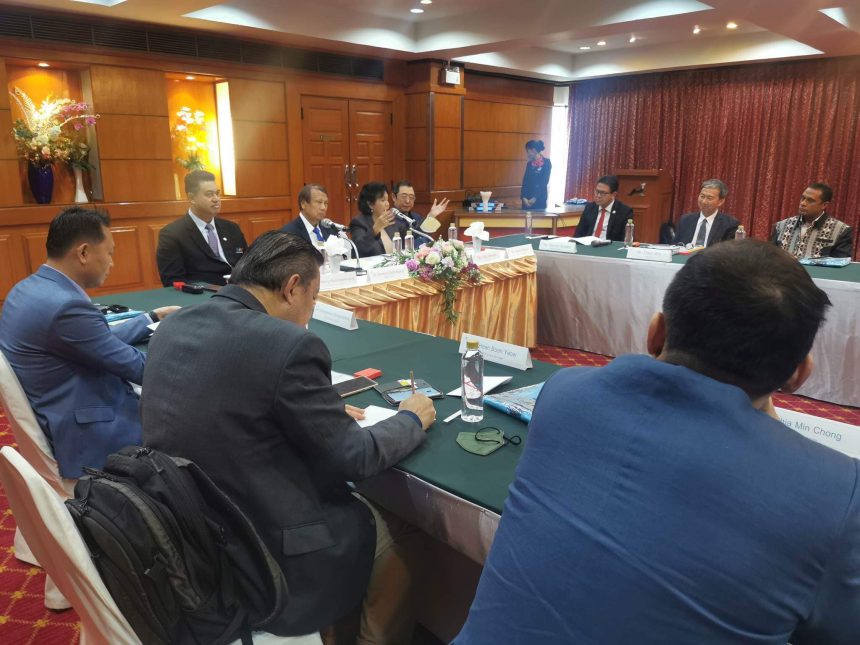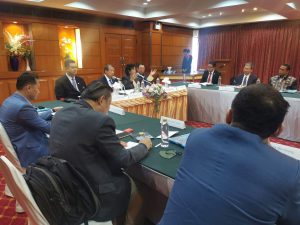 Prior to the meeting, AVC President Mrs Rita delivered a welcome address to all participants.
"Welcome you all to this wonderful city Bangkok, where our AVC Headquarters is situated. I hope everyone stays safe and healthy and can do a lot of things for Southeast Asia. Also, I would like to thank President Somporn and AVC Secretary General Mr Kiattipong for hosting us a wonderful and beautiful dinner last night. In this opportunity, I would like to welcome everyone to this meeting and thank you all for everything you have done for Southeast Asia," Mrs Rita was quoted as saying in her speech.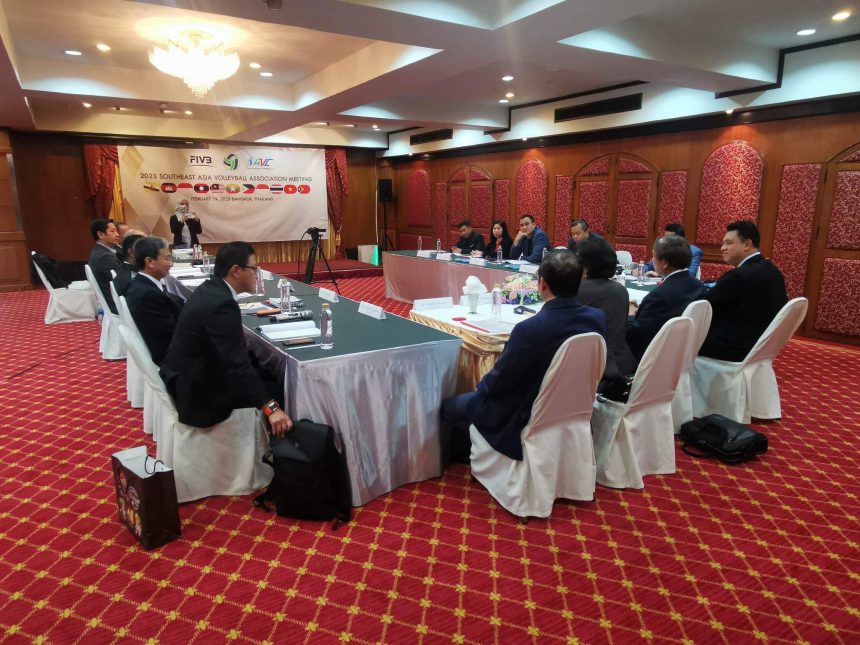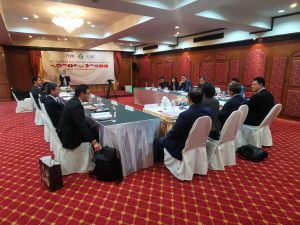 "We are Asia and we have to maintain our unity and solidarity. We are lucky to be Southeast Asia because our level is almost the same. In the other zones, imagine! China, Japan, Korea and then Bhutan, Nepal, Mongolia, the gap is very huge. However, we can help each other. That's why I need the same level of National Federations in Southeast Asia to help raise your level. We don't want to lose any AVC members such as Brunei. Therefore, we tried to contact them and bring them back to where we are. We have to focus on unity. As you know, there are a lot of things that have to be done in volleyball, but please focus one by one, step by step, year by year. For example, I'm very happy to learn that there will be a league among Southeast Asian countries. This is very important because it means more knowledge, more money, more sponsors and more media coverage and it will become a good opportunity for your national teams to be stronger than before," the AVC President continued.
"Furthermore, we received support from FIVB and Volleyball World. I watched VNL in Manila and the modern technology is very, very beautiful. In my country as well, people love volleyball than before because of the interactions. So, we have to think in positive way. You have to prepare in advance for hosting the league, such as what is the logo, what is the colour, where the sponsors and media are. Asia is very big, but our zone is also important. Finally, I would like to say that I'm so proud of this zone because we are always a family since the beginning. In the future, I also need Malaysia and Singapore to take part in more competitions. Please let us know what's the problem, maybe we can interact with your teams before the competitions and we can practise together, something like that. I hope we can work together and help each other. I wish you all a fruitful meeting."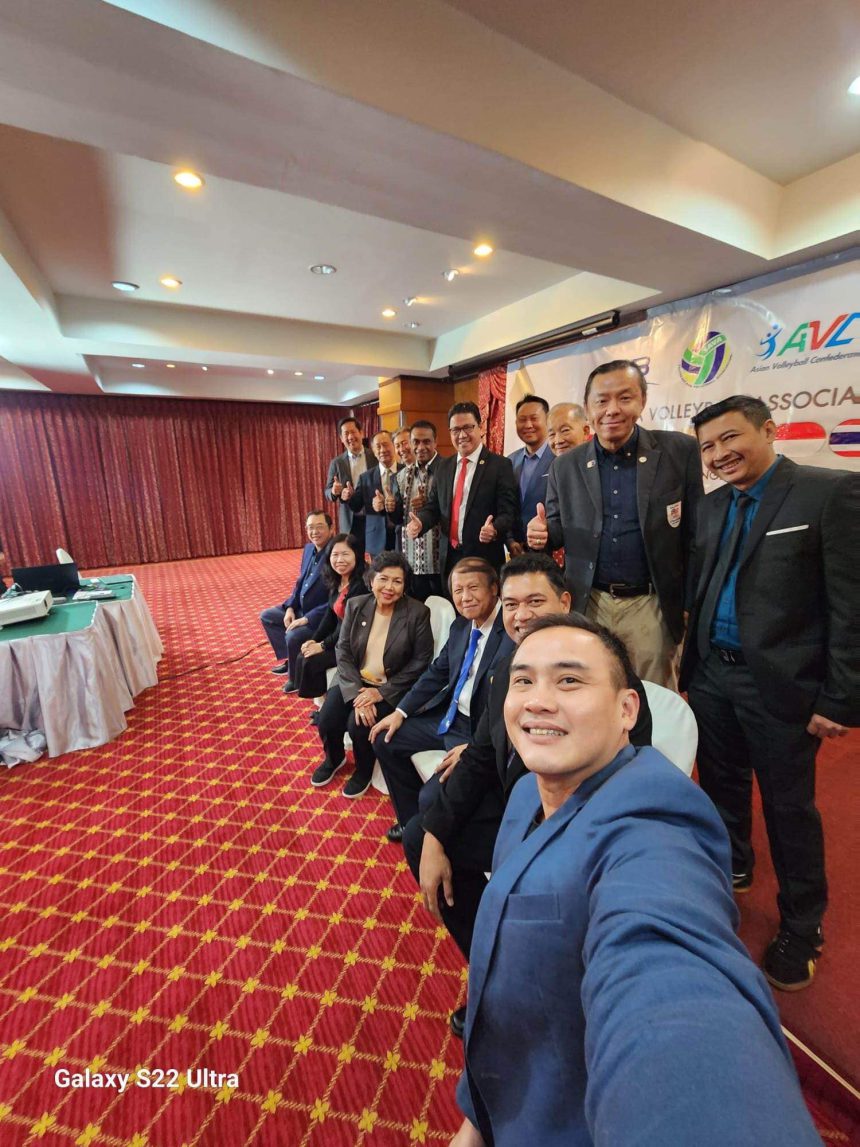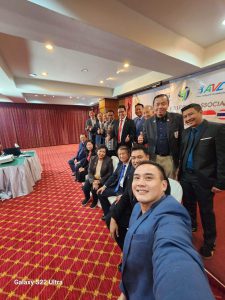 SAVA President Mr Somporn also gave an opening speech. "It's my great pleasure and honour to welcome you all to Bangkok. Please get updates from AVC and FIVB and learn how to catch up with AVC and FIVB activities in the future. Please help share your comments and recommendations to this meeting. We will work and go together as the same family. I'm very pleased to declare the 2023 Southeast Asia Volleyball Association Meeting open," he said.
The meeting later approved the agenda, the Minutes of 2022 SAVA Board of Administration Meeting and 2022 SAVA Extraordinary Meeting.
After that, SAVA Secretary General Mr Chansamone presented the report of 2022 zonal activities in terms of 1. Competitions (volleyball and beach volleyball events organised last year), 2. Development (AVC and FIVB courses), 3. Training Camps (since June 2022, 17 teams both in volleyball and beach volleyball conducted the training camps at FIVB Development Centre in Thailand) and 4. Management (most of the SAVA National Federations can catch up with updated information of AVC and FIVB. Mr Chansamone informed that only few Federations have to improve their management. However, SAVA is very pleased to support and cooperate with them).
SAVA is expected to organise two meetings, with the second one due to be conducted online after AVC BA Meeting in order to get FIVB and AVC updates. SAVA also need more communication with Brunei and Timor Leste and will try to support both countries in their participation in more SAVA activities.
AVC Executive Director Mr Shanrit informed that regarding Brunei, the SAVA Office and AVC Headquarters tried hard to contact Brunei but still failed in their attempts. However, they will keep attempting to get in touch with Federation.
The meeting also acknowledged the confirmation of 2023 zonal activities in line with the SAVA Competition Calendar, which has been released in accordance with AVC and FIVB Competition Calendar. It has been confirmed that 19 FIVB, AVC and SAVA events will be held in SAVA region in 2023.
Mr Shanrit informed the meeting that the 32nd SEA Games beach volleyball in Cambodia this May will serve as the AVC Beach Volleyball Continental Cup Phase 1. That means the winning team from the SEA Games this year will directly advance to the next year's Phase 3, with the teams finishing second and third having a chance to compete in Phase 2 and if winning, they can keep their hopes of playing in Phase 3 alive. The eventual winners of the AVC Beach Volleyball Continental Cup will qualify for the 2024 Paris Olympics.
Mr Shanrit added that the Asian Indoor & Martial Arts Games, to be organised by NOCs, will take place in Thailand later this year, with only 12 teams each competing in the men's and women's events. Each team, he said, will comprise 11 U23 players and 3 players with no age limit.
During the meeting, the important topic on the final information of the 3rd ASEAN Grand Prix was raised for further consideration and discussion. It was decided in the meeting that, for some positive reasons, the tournament title "ASEAN Grand Prix" has suitably been changed to "SEA V. League."
Regarding the 3rd edition of the SEA V. League (formerly ASEAN Grand Prix), it was also confirmed that Indonesia and Philippines will play hosts to the men's event, while the women's event will be hosted by Vietnam and Thailand. The tournament will kick off in Indonesia with the men's event from July 21 to 23, followed by the second leg in Philippines between July 28 and 30. Vietnam will organise the first leg of the women's event from August 4 to 6, with Thailand hosting the second leg during August 11 and 13.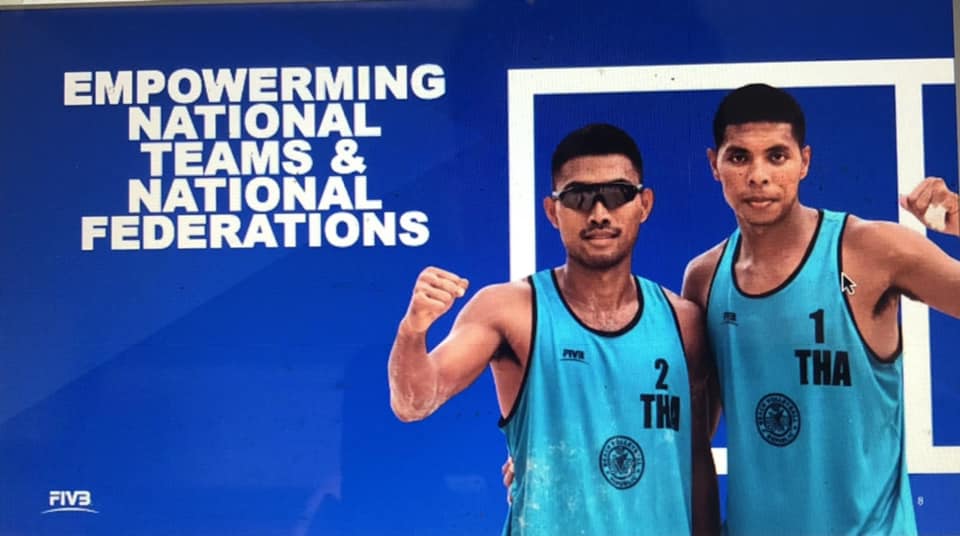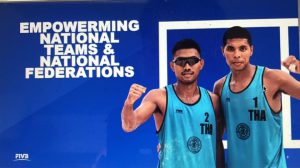 The current financial situation of SAVA, which is the same as the report on September 23, 2022, was also reported in the meeting.
Dr Aing Serey Piseth from Cambodia, who joined the meeting on Zoom, confirmed the meeting that the 32nd SEA Games Men's Volleyball Tournament will take place between May 3 and 8, with the women's event being held from May 9 to 14 and beach volleyball, which has been mentioned earlier to serve as the Continental Cup Phase 1, zonal qualification for Paris Olympic Games 2024, being organised between May 11 and 16, 2023. It was also confirmed by Dr Aing Serey Piseth that the new ball, officially titled MIKASA Beach Pro BV550C, which made its debut at the Beach Pro Tour Finals in Doha, will be used at the 32nd SEA Games beach volleyball competition.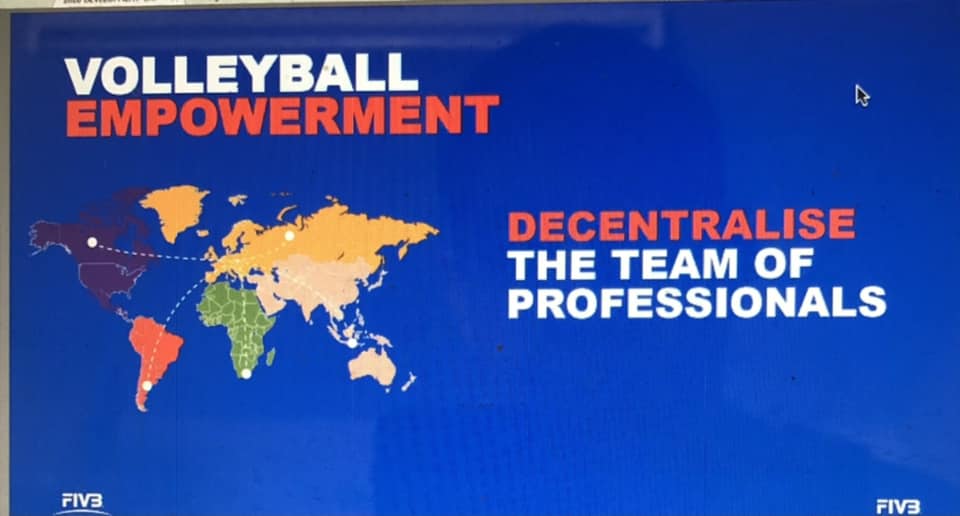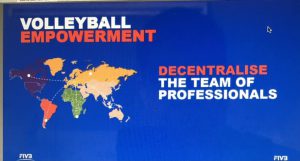 Finally, updates on the Volleyball Empowerment were presented by Mr Ramon, himself President of PNVF and Secretary of Volleyball Empowerment Commission, hoping to push more applications from SAVA National Federations and those from AVC as well.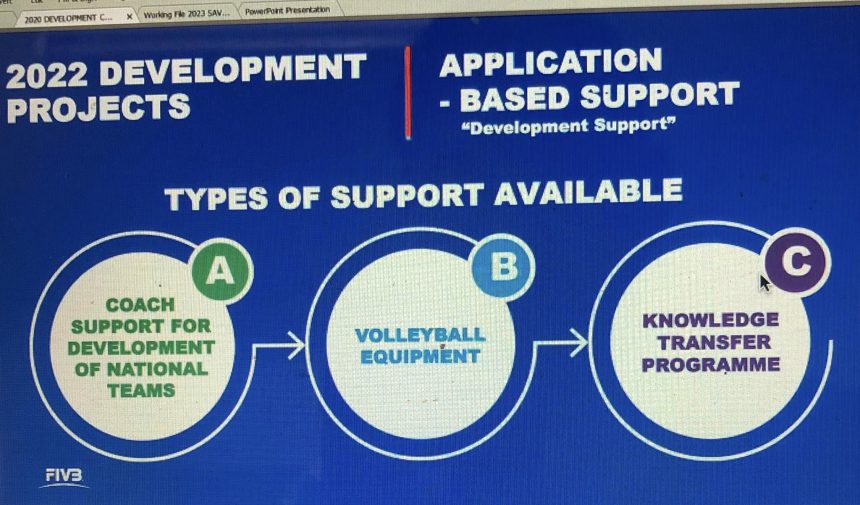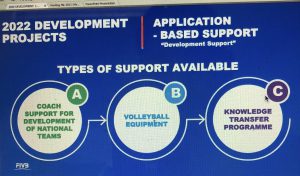 Mr Ramon had shown slides of Volleyball Empowerment survey of SAVA and found that many SAVA National Federations have yet completed the survey consisting of Cambodia, Laos, Malaysia, Timor Leste and Brunei. He also asked those Federations to fill up the survey which will see them receive supports from the FIVB projects in three types – Coach Support, Volleyball Equipment and Knowledge Transfer Programme.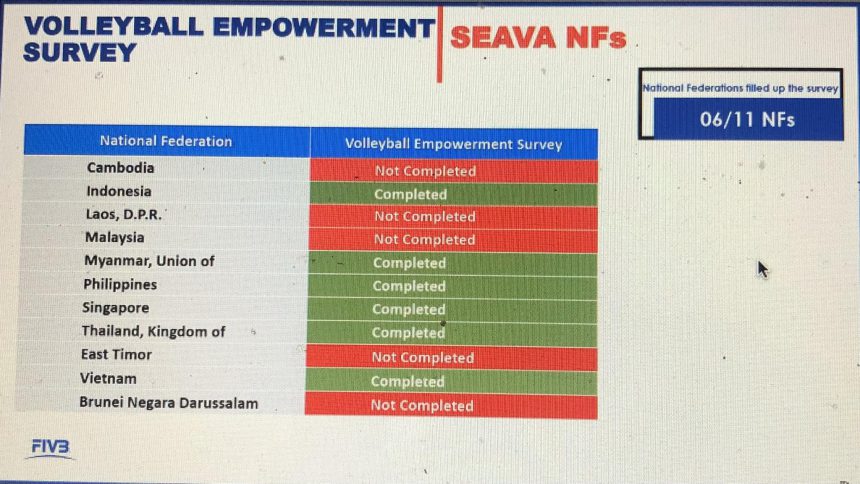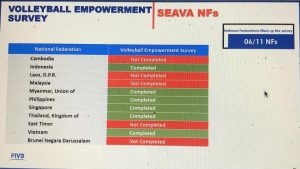 He also requested National Federations from SAVA and AVC alike to apply for the Empowerment Programme which will support National Federations and their national teams for all Categories 1-2-3-4-5.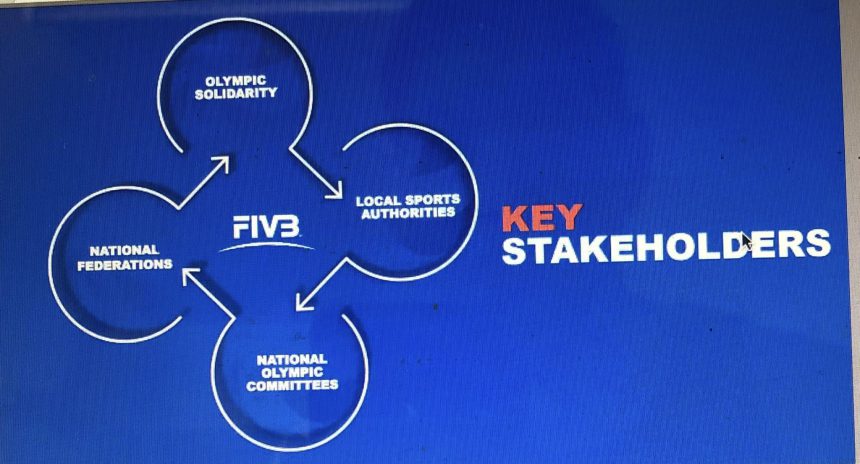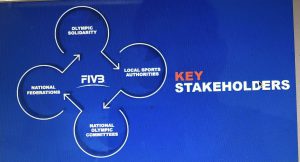 According to the Volleyball Empowerment Secretary, regarding the ongoing projects of the targeted support, Australia received the volleyball support for the men's team, while Philippines has been supported in volleyball and beach volleyball and for both men's and women's teams.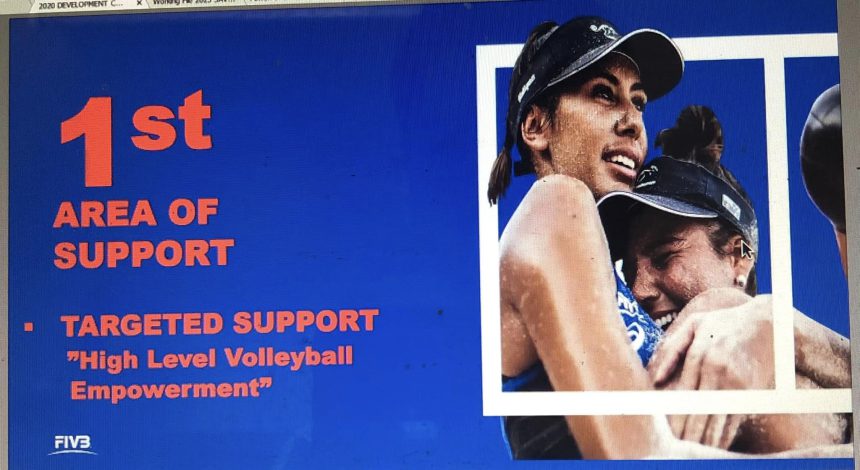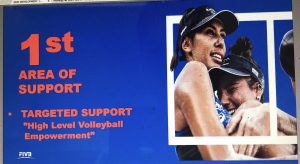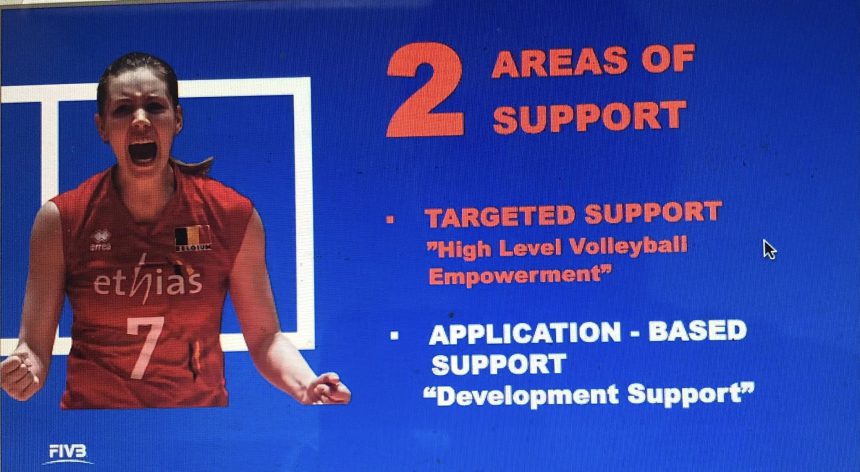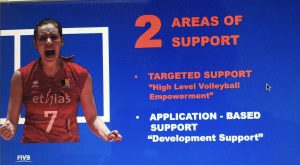 SAVA President Mr Somporn extended his sincere thanks to all participants and wished them a safe trip back home.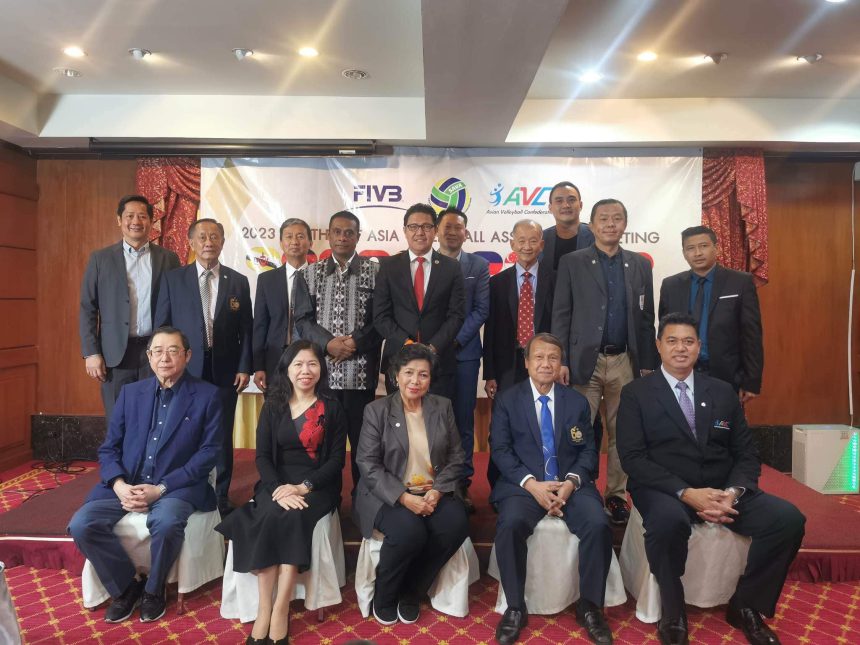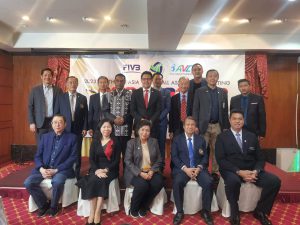 QUICK LINKS
AVC Website: click www.asianvolleyball.net
AVC Facebook: click www.Facebook.com/AsianVolleyballConfederation
AVC Twitter: click: www.twitter.com/AsianVolleyball
AVC Instagram: click: https://www.instagram.com/avcvolley/?hl=en
AVC Youtube: click: Asian Volleyball Confederation
AVC WeChat: Asian Volleyball Confederation