By Maryam Hessaby
Nakhon Ratchasima, Thailand, October 15, 2021 – Invincible Sirjan Foulad Iranian, powered by devastating left-hander Saber Kazemi, underlined their dominance over the 2021 Asian Men's Club Volleyball Championship after demolishing Al-Arabi Sports Club in hard-fought four-setter in the highly-anticipated showdown at Terminal 21 Hall on Friday.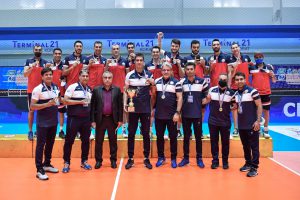 The Sirjan Foulad Iranian's dramatic 25-19, 21-25, 25-23, 25-22 victory in the high-octane battle against the spirited Qatari side gave Iran the 15th Asian Club title in this top-tier Championship. The Iranians also captured the title in the previous four editions in 2016, 2017, 2018 and 2019, while the 2020 event was cancelled due to the COVID-19 pandemic.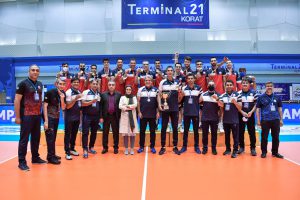 The resounding victory with a remarkable unbeaten record in the 2021 Asian Club Championship has also secured Sirjan Foulad Iranian a spot in the FIVB Men's Club World Championship later this year.
Sirjan Foulad Iranian become the fourth team from Iran to strut their stuff in the Club World Championship since Paykan Tehran first took part in 2009 in Doha, Qatar and returned later for three more editions 2010, 2011 and 2015. Sarmayeh Bank emerged as the second team from Iran to pit their expertise against the world's best club teams in 2017, followed by Khatam Ardakan in 2018.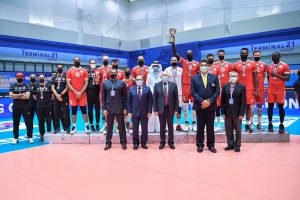 Al-Arabi Sports Club had already landed the 2012 Asian Club title in China aside from picking up 3 silver medals in 2010, 2015, 2016 and 3 bronze medals in 2007, 2009 and 2017. The second place in Nakhon Ratchasima became the fourth silver for the high-profile Qatari team which performed superbly in domestic tournaments to sweep three major titles including 2020 Qatar Cup and the 2020 Amir Cup.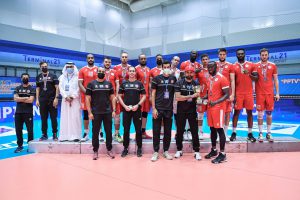 The team were also strengthened by two Qatar national team players Renan Ribeiro and Ibrahim Mohamed Ibrahim, both of them joined Qatar to take the fifth place at the last month's Asian Senior Men's Championship in Japan.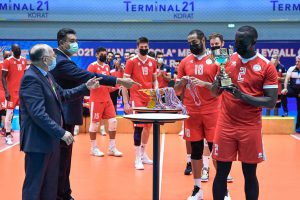 Earlier, Kazakhstan's Burevestnik Almaty pulled off a convincing straight-set 25-23, 25-17, 25-21 win against old foes Nakhon Ratchasima QminC VC from Thailand in the third-place playoff match to grab consolation bronze medal. It was another feat for Burevestnik Almaty over the team they had already beaten in straight sets in their preliminary Pool A encounter.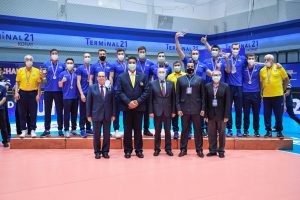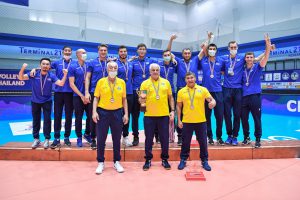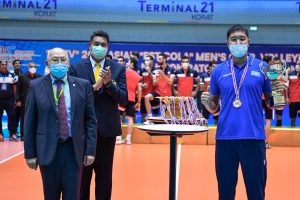 There was something to be proud of for the reigning and six-time Thailand League champions Nakhon Ratchasima. The fourth-place finish on home soil this time was their best performance ever in the Asian Club Championship. They first took part in the 2015 in Chinese Taipei and brushed off Japan's Panasonic Panthers 3-1 in the 9th-10th playoff match. Nakhon Ratchasima came back in the 2018 edition in Myanmar as they returned with a better luck and 6th position following a 1-3 loss to Japan's Toray Arrows in the 5th-6th playoff encounter.
Meanwhile, South Gas Club from Iraq put it past Kuwait's Kazma Sport Club to claim the 5th place in this topflight competition. After a nail-biting 3-2 win against the same rivals in an Arab volleyball duel in their preliminary Pool A match, South Gas Club remained in superb form to trounce Kazma Sport Club in straight sets 25-20, 25-22, 25-14. The Kuwaitis finished 6th place in this one-week championship.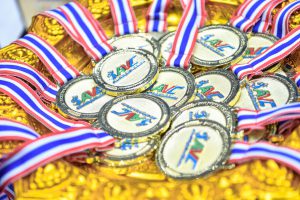 In the 7th-8th playoff clash, Thailand's Diamond Food recovered from the first-set down 22-25 to beat the Uzbekistan Premier League champions AGMK in the remaining three sets 36-34, 25-21, 25-18 for an eventual 3-1 win and the 7th position on home soil.
On October 13, Rebisco Philippines captured their first win and their last one alike in the Championship as they returned with the 9th place after an epic tie-break win against lacklustre CEB Sports Club 25-14, 22-25, 25-18, 21-25, 15-11 in the 9th-10th playoff. The Sri Lankan side did not win a single match in this Championship to finish on bottom 10th place.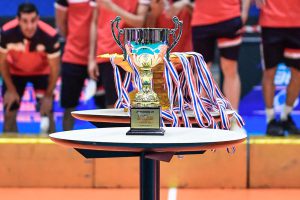 In raising awareness on the importance of hygiene protocols during the COVID-19 pandemic, the trophies and medals would not be presented hand in hand to the respective teams and players, but they had to come and take trophies and medals on table by themselves.
AVC Secretary General Mr Kiattipong Radchatagriengkai from Thailand and Control Committee President Mr Yermek Syrlybayev from Kazakhstan jointly presided over the awards presentation. Control Committee Members including Technical Delegate Mr Emile Jabbour from Lebanon, Medical Delegate Dr Rueangsak Siriphol from Thailand, Referee Delegate Mr Songsak Chareonpong from Thailand and Technical Sub-Committee Mr Shihab Al-Din Ahmed Al-Riyami from Oman in attendance.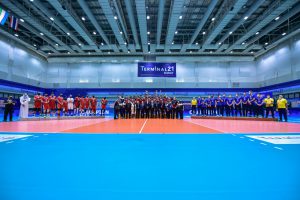 Sirjan Foulad Iranian received the Champions' Trophy and gold medals, while Al-Arabi Sports Club and Kazakhstan's Burevestnik Almaty finished second and third places to claim silver and bronze medals respectively.
FINAL RANKING
1. Sirjan Foulad Iranian (Iran)

2. Al-Arabi Sports Club (Qatar)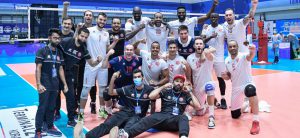 3. Burevestnik Almaty (Kazakhstan)
4. Nakhon Ratchasima QminC VC (Thailand)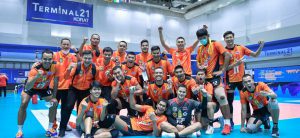 5. South Gas Club (Iraq)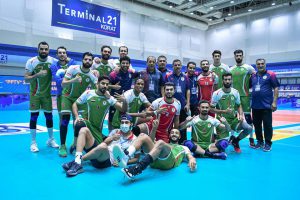 6. Kazma Sport Club (Kuwait)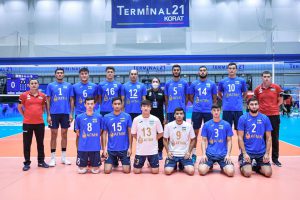 7. Diamond Food (Thailand)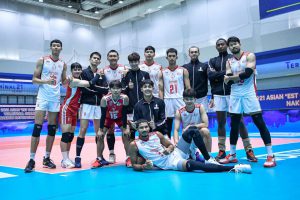 8. AGMK (Uzbekistan)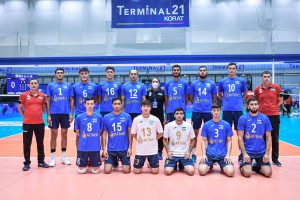 9. Rebisco Philippines (Philippines)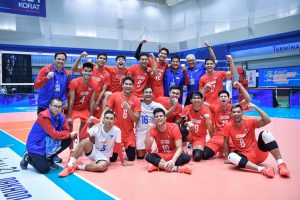 10. CEB Sports Club (Sri Lanka)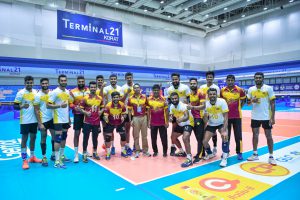 DREAM TEAM – INDIVIDUAL AWARDS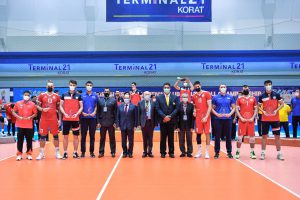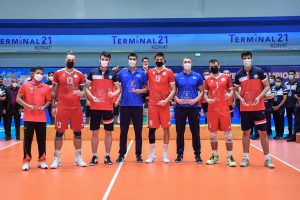 MOST VALUABLE PLAYER
Saber Kazemi (No.19 Sirjan Foulad Iranian)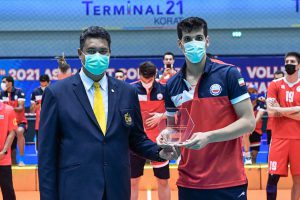 BEST OUTSIDE SPIKERS
1. Vitaliy Vorivodin (No.18 Burevestnik Almaty)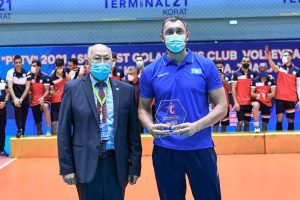 2. Konstantin Cupkovic (No.19 Al-Arabi Sports Club)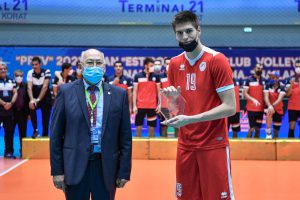 BEST MIDDLE BLOCKERS
1. Nodirkhan Kadirkhanov (No.12 Burevestnik Almaty)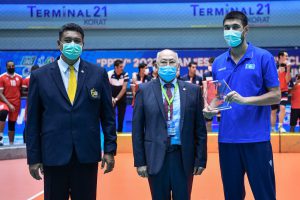 2. Mahdi Jelveh Ghaziani (No.2 Sirjan Foulad Iranian)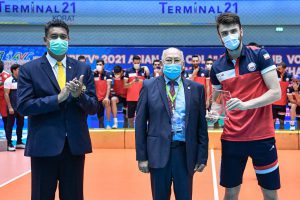 BEST OPPOSITE SPIKER
Felipe Bandero (No.13 Al-Arabi Sports Club)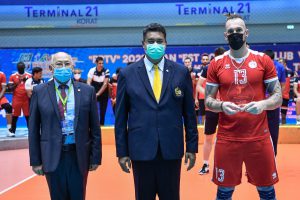 BEST SETTER
Borislav Georgiev (No.1 Al-Arabi Sports Club)
BEST LIBERO
Tanapat Charoensuk (No.14 Nakhon Ratchasima QminC VC)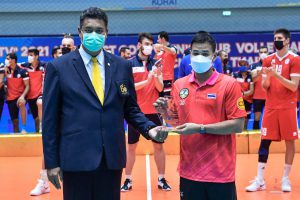 Related links of AVC
AVC Website: click www.asianvolleyball.net
AVC Facebook: click www.Facebook.com/AsianVolleyballConfederation
AVC Twitter: click: www.twitter.com/AsianVolleyball
AVC Instagram: click: https://www.instagram.com/avcvolley/?hl=en
AVC Youtube: click: Asian Volleyball Confederation
AVC WeChat: Asian Volleyball Confederation