Tehran, Iran, February 5, 2021 – In-form Sirjan Foulad, cruising to a 3-1 win over bottom-placed Urmia Azarbatri, surged past Urmia Shahrdari to the second place in the standings of the Iran Men's Volleyball Super League Week 27 on Friday, iranvolleyball.com reported.
Six matches were held in Week 27 at two halls – Volleyball Federation Hall and Volleyball House of Tehran, with Gonbad Shahrdari, Yazd Shahdab, Tehran Saipa, Sepahan Foulad, Sirjan Foulad, and Varamin Shahrdari claiming victories. Tehran Paykan and Ardakan Khatam rested in Week 27.
Sirjan Foulad, winners at the mid-season, pulled off a dramatic 3-1 (25-16, 25-22, 20-25, 25-20) win over Urmia Azarbatri to replace Urmia Shahrdari in the second place. Urmia Shahrdari on Friday went down 2-3 (25-23, 20-25, 27-25, 17-25, 13-15) in a closely-contested match against defending Asian Men's Club champions Varamin Shahrdari.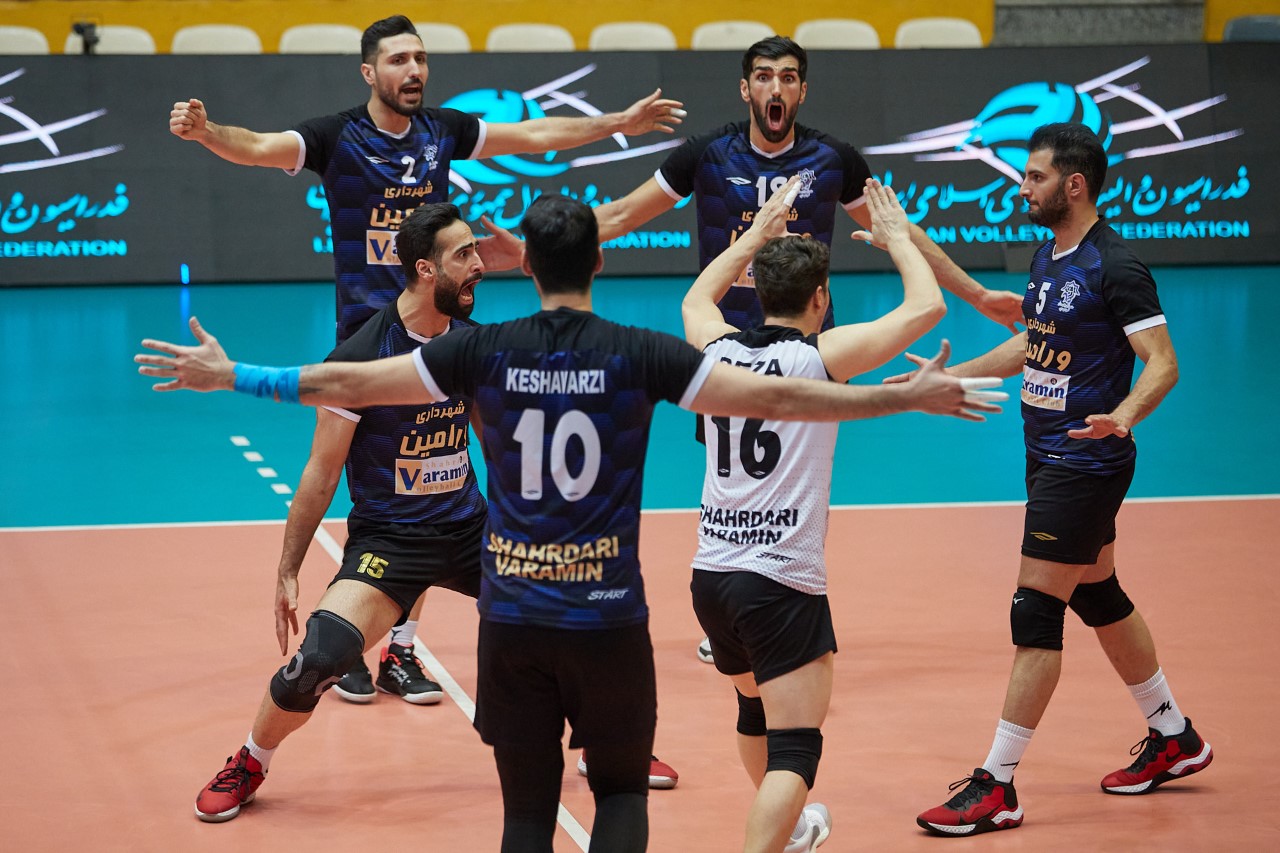 The victory has enhanced the playoffs chances of Varamin Shahrdari, which stunned Japan's Panasonic Panthers 3-2 in the final showdown of the 2019 Asian Men's Club Volleyball Championship in Chinese Taipei,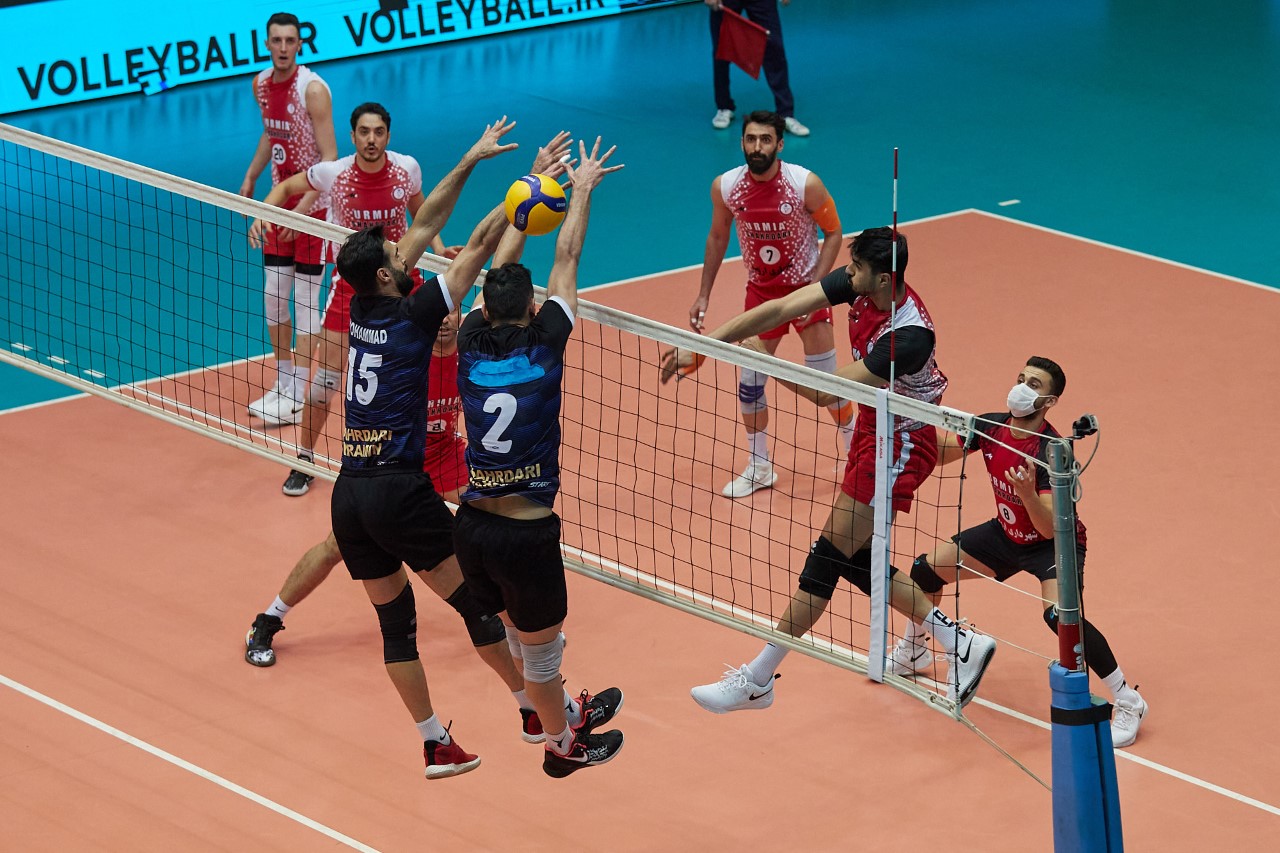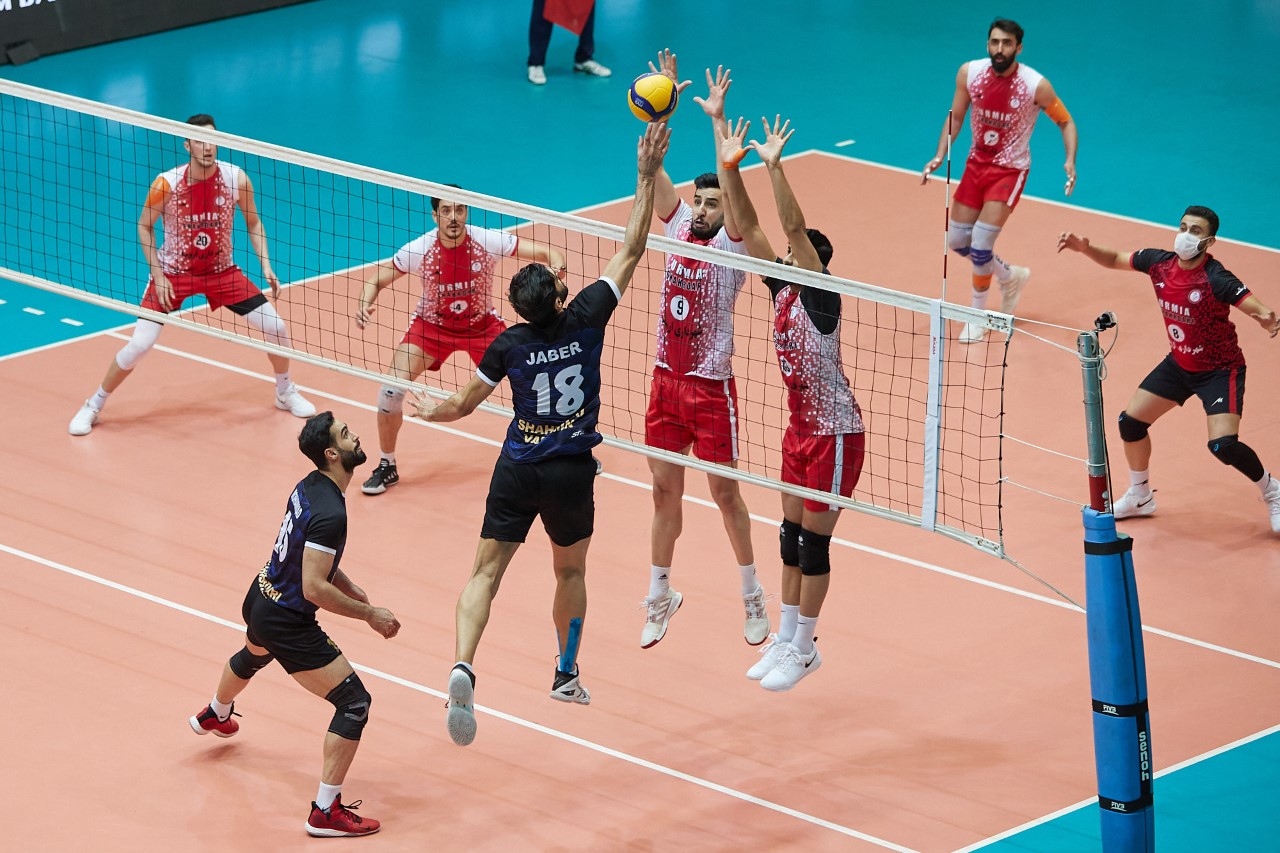 In one of the most breathtaking matches of the week which lasted three hours, Yazd Shahdab came from behind to beat Amol Labaniat Haraz 3-2 (23-25, 25-16, 23-25, 25-14, 20-18).
The Friday's loss has brought Urmia Shahrdari down to the third position, while Sirjan Fould moved up to the second place instead. Pacesetters Sepahan Foulad, which captured a sensational straight-set 28-26, 25-16, 25-18 win against Qazvin Shahrdari, remained at the top of the standings.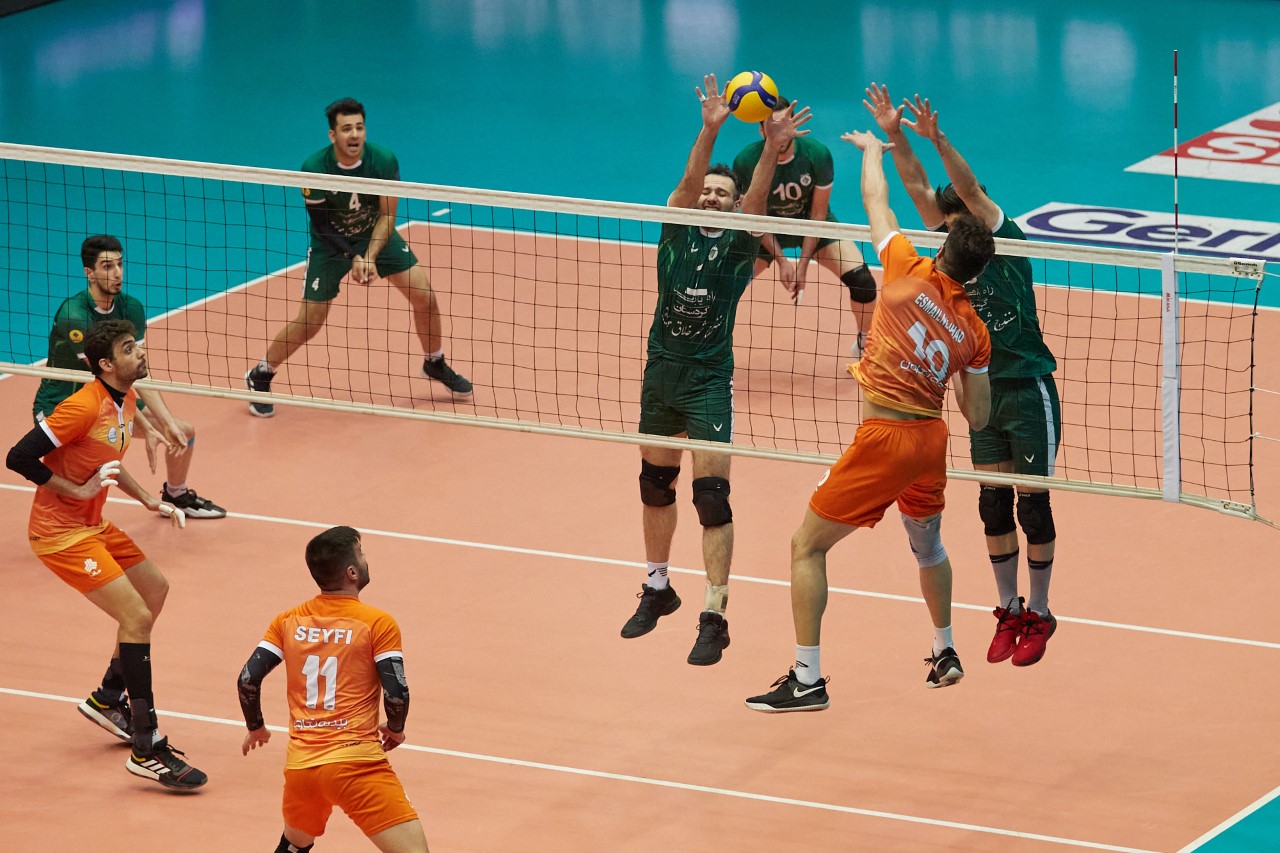 The preliminary matches in Week 28 are due to take place on Saturday, February 13 at both halls.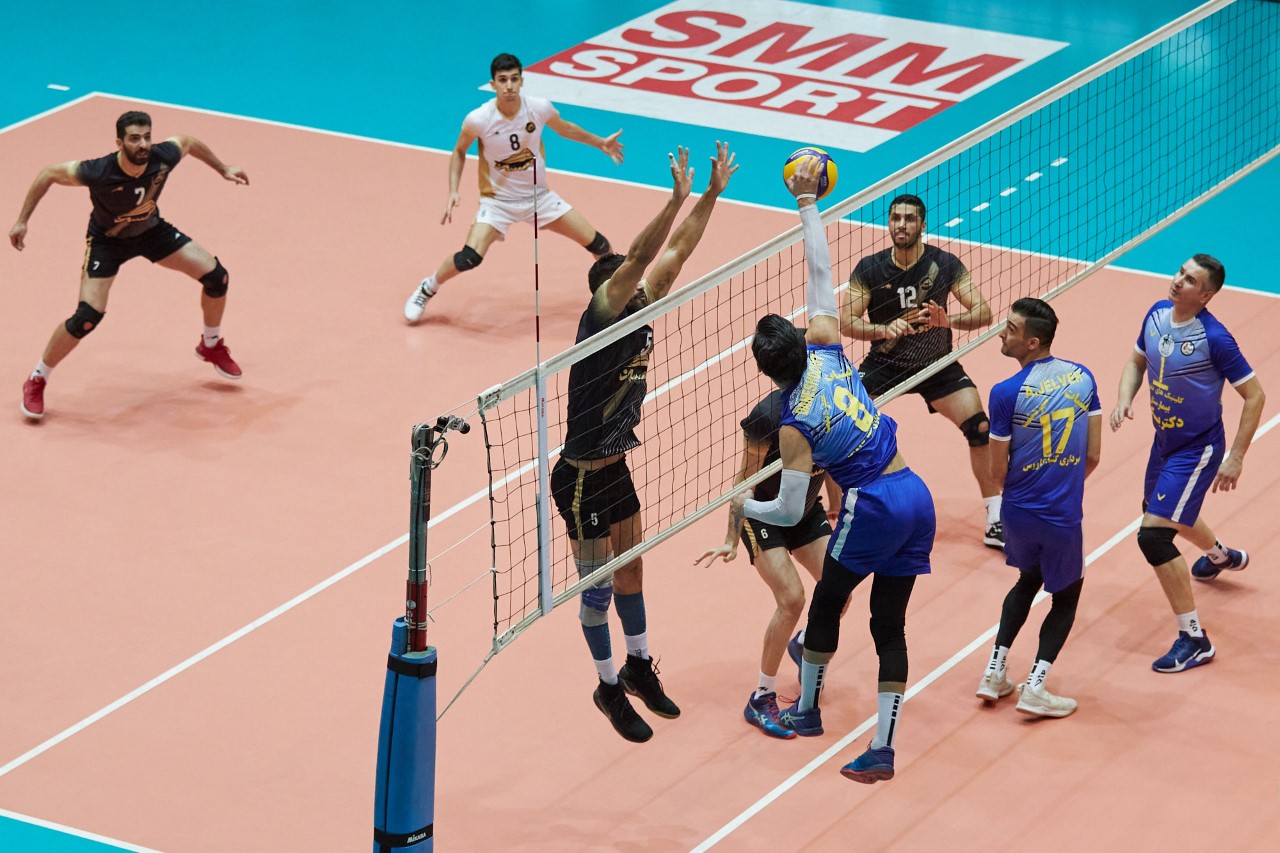 WEEK 27 RESULTS
Gonbad Shahrdari b Ramsar Hoursan 3-1 (25-21, 25-19, 25-27, 25-14)
Yazd Shahdab b Amol Labaniat Haraz 3-2 (23-25, 25-16, 23-25, 25-14, 20-18)
Tehran Saipa b Kordestan Rahyab Melal 3-1 (25-16, 22-25, 25-18, 25-15)
Sepahan Foulad b Qazvin Shahrdari 3-0 (28-26, 25-16, 25-18)
Sirjan Foulad b Urmia Azarbatri 3-1 (25-16, 25-22, 20-25, 25-20)
Varamin Shahrdari b Urmia Shahrdari 3-2 (23-25, 25-20, 25-27, 25-17, 15-13)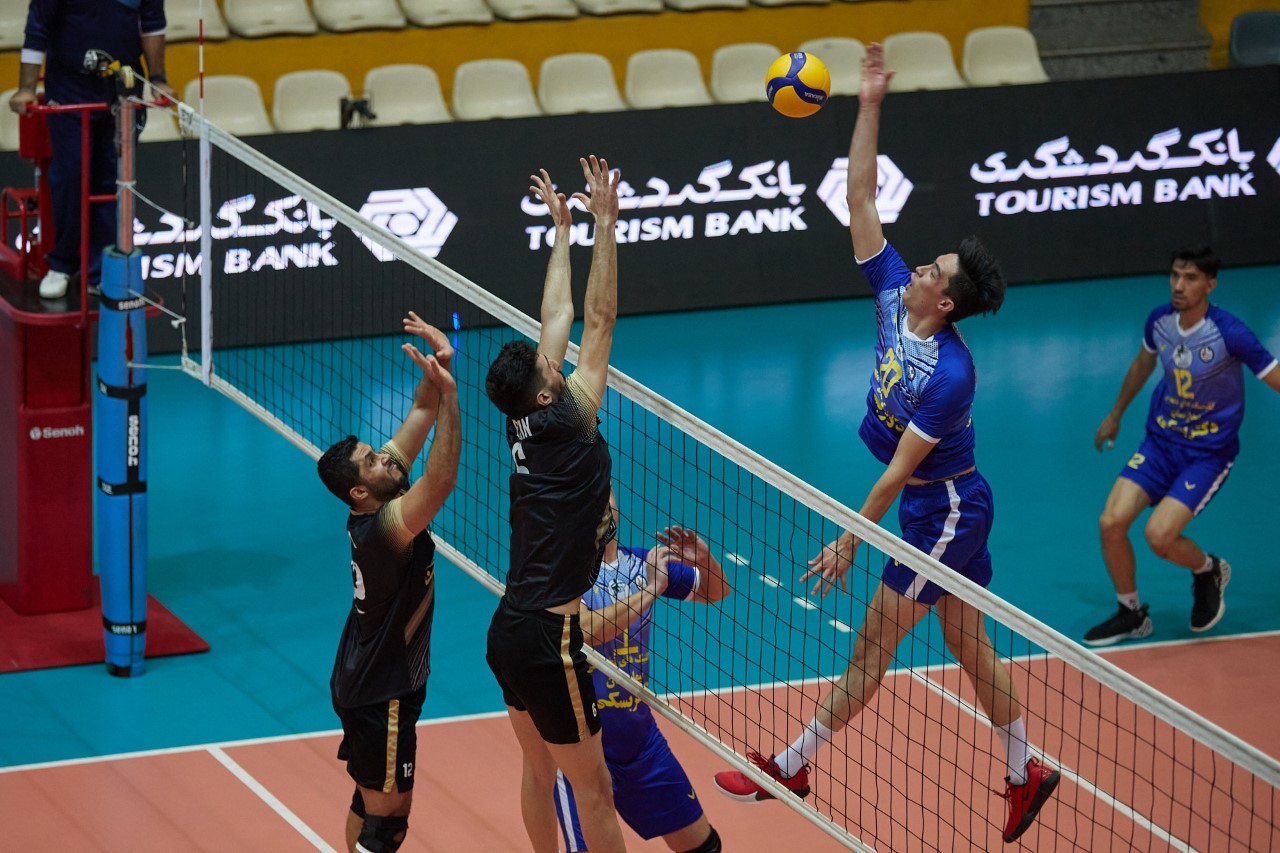 STANDINGS
1. Sepahan Foulad (21 W, 2 L)
2. Sirjan Foulad (19 W, 4 L)
3. Urmia Shahrdari (18 W, 5 L)
4. Yazd Shahdab (18 W, 5 L)
5. Amol Haraz Labaniat (17 W, 6 L)
6. Tehran Saipa (16 W, 7 L)
7. Varamin Shahrdari (12 W, 11 L)
8. Gonbad Shahrdari (10 W, 13 L)
9. Ramsar Hoursan (9 W, 14 L)
10. Tehran Paykan (8 W, 15 L)
11. Ardakan Khatam (5 W, 18 L)
12. Qazvin Shahrdari (5 W, 18 L)
13. Kordestan Rahyab Melal (3 W, 22 L)
14. Urmia Azarbatri (2 W, 23 L)
Related links of AVC
AVC Website: click www.asianvolleyball.net
AVC Facebook: click www.Facebook.com/AsianVolleyballConfederation
AVC Twitter: click: https://twitter.com/avcvolley
AVC Instagram: click: https://www.instagram.com/avcvolley/?hl=en
AVC Youtube: click: Asian Volleyball Confederation
AVC WeChat: Asian Volleyball Confederation