DAY 3 WRAP UP
Phuket, Thailand, November 25, 2021 – Japan women's teams ruled the roost as Australia and Iran dominated the men's event on adrenaline-filled Day 3 of the top-notch 2021 Asian Senior Beach Volleyball Championships at Bang Tao Beach here on Thursday.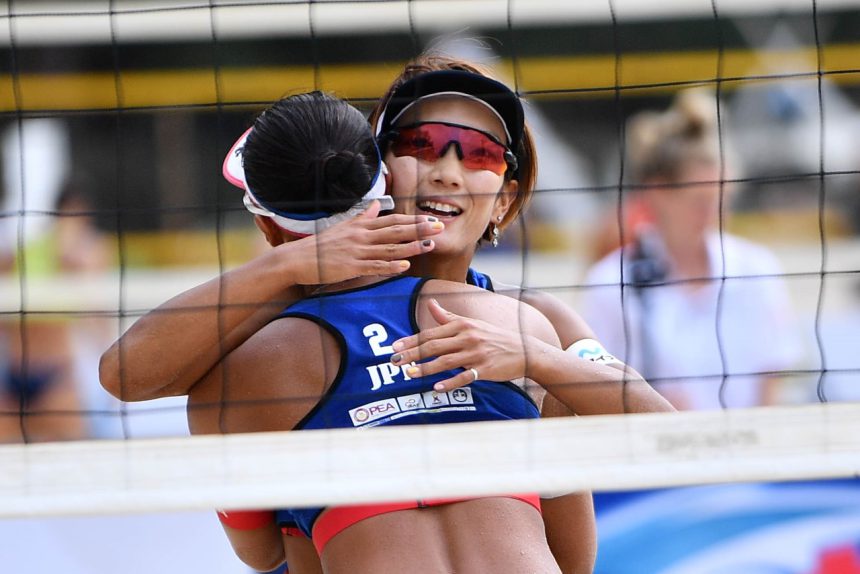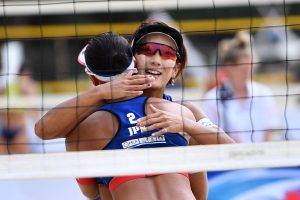 In the morning session, determined teams went to great lengths in their last matches in the pool round-robin preliminaries while keeping their fingers crossed that they would make the cut for the elimination round of last 16 in the afternoon.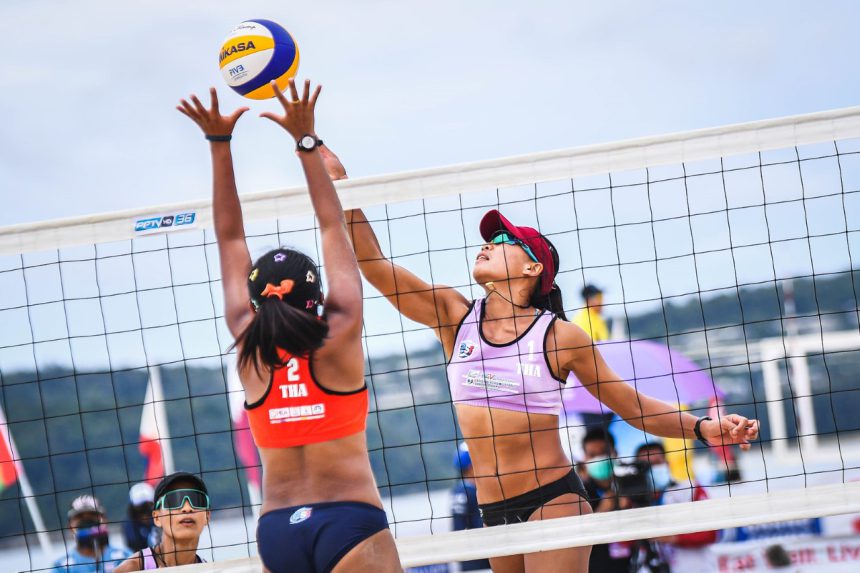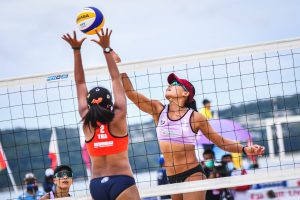 With only top four teams from each pool in the women's event and the men's top two teams from each pool progressing to the afternoon knockout phrase, things turned sour for some teams failing to make the next round.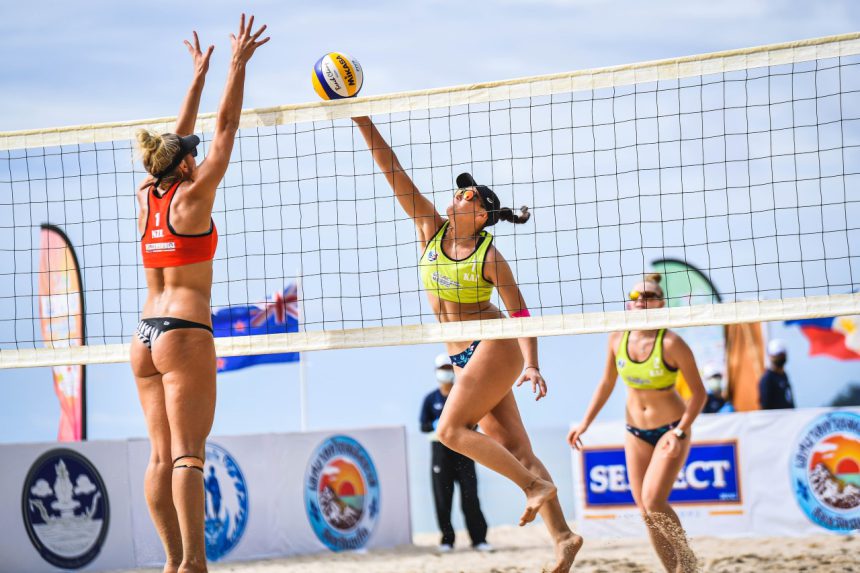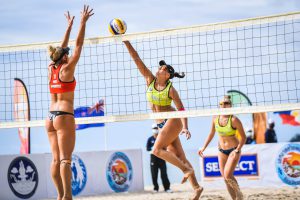 Among the lacklustre sides to crash out of the Championships were Japanese fifth seeds Takahashi Takumi/Hiroshi Murakami, Kazakhstan's veteran Alexey Sidorenko/Kirill Gurin and all teams from Sri Lanka and Singapore in the men's event and all Sri Lankan women's teams.
In the men's event, top players remained on course, while all four teams from hosts Thailand, three pairings apiece from Australia and Iran, two teams each from Qatar and Japan and one team each from Philippines and Kazakhstan advanced to test their mettle in the do-or-die round of last 16 in which a single loss meant that the team are out of contention for the Asian title.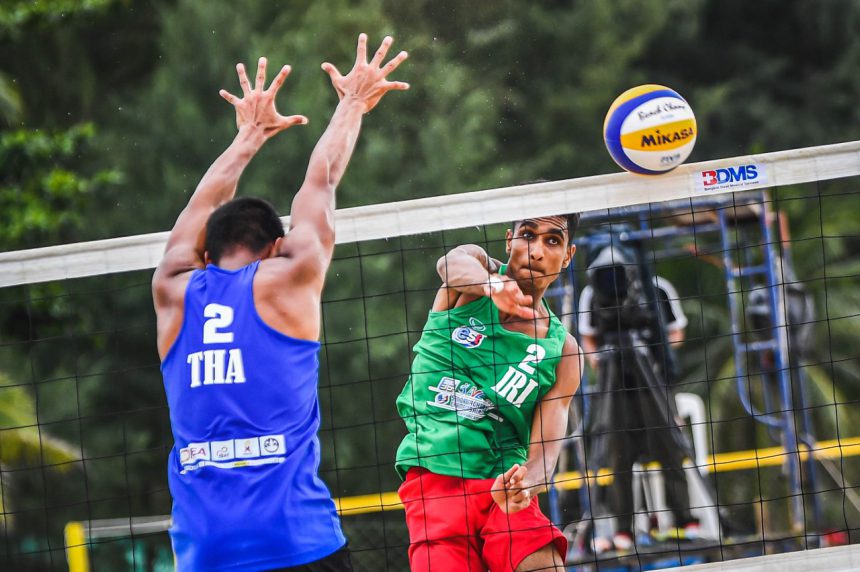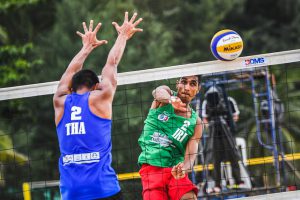 The 11th-seeds Bahman Salemi/Abolhassan Khakizadeh caused a major upset on Thursday when the strong Iranians pulled off a stunning 2-1 (21-18, 19-21, 15-11) win against Thai top seeds Banlue Nakprakhong/Surin Jongklang, who earlier did not drop a set en route to topping Pool A.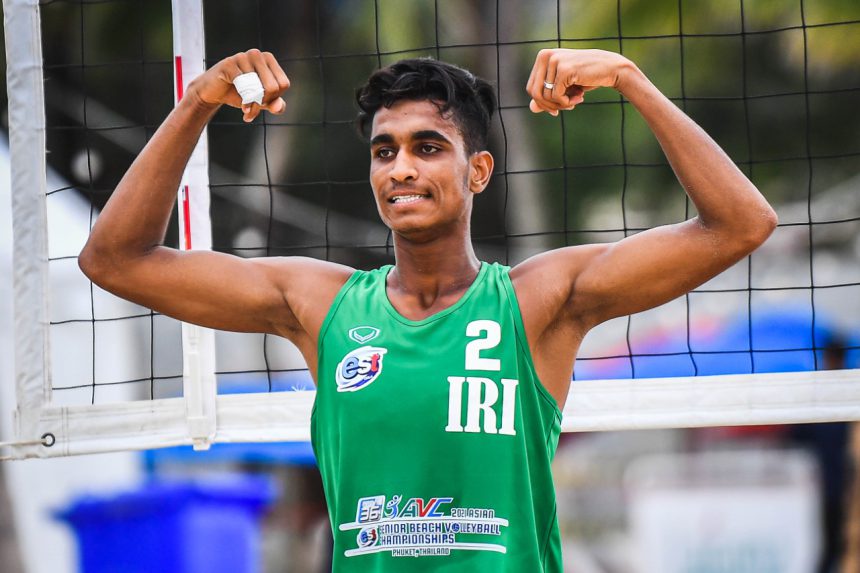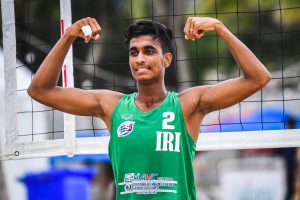 The Iranian duo were no stranger to the beach volleyball scene as Salemi was the 2017 Asian champions with his partner Rahman Raoufi, while young Khakizadeh proved his brilliance beyond his age. The 19-year-old Khakizadeh swept both Asian U19 and U21 titles early this year in Nakhon Pathom, Thailand and teamed up with veteran Salemi for the first time in the Asian Championships here in Phuket.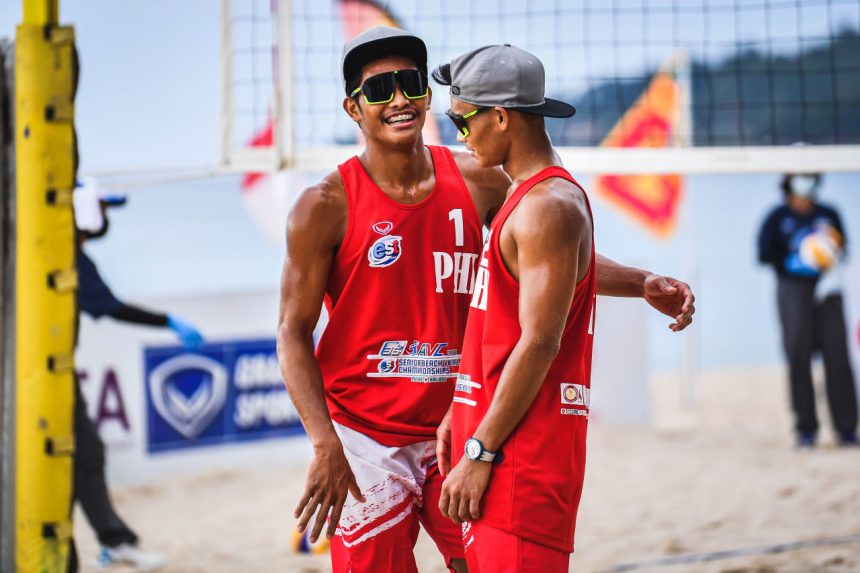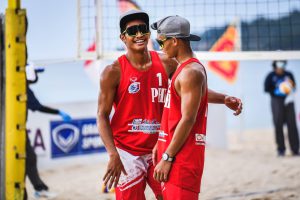 Salemi and Khakizadeh are due to next take on Jude Garcia/Arbasto Anthony Lemuel Jr in the quarterfinals. The Filipinos sprang a surprise on Thursday following a hard-fought 22-20, 18-21, 15-12 win against Qatari 8th seeds Ahmed Mahmoud/Saifeddin Elmajid.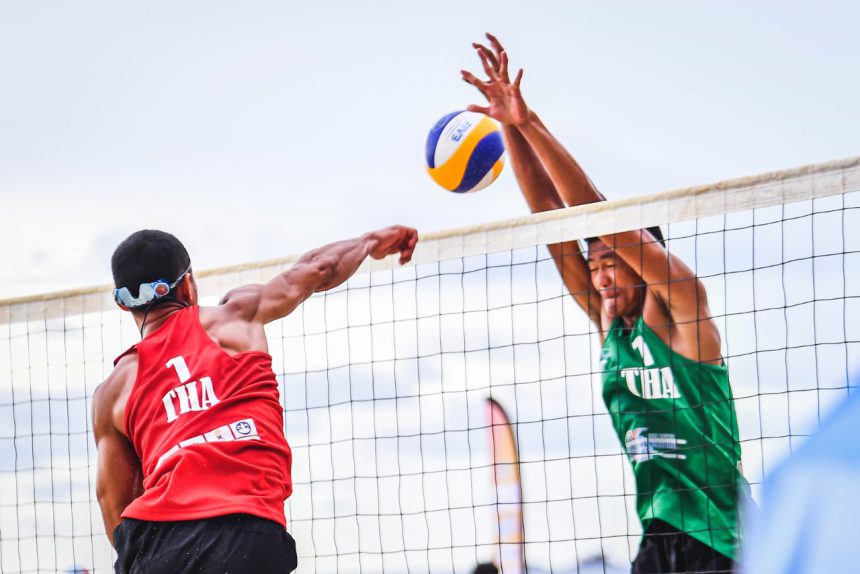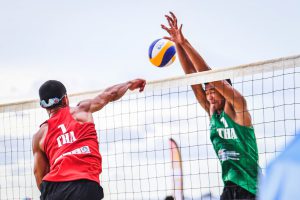 Thailand had earlier guaranteed a quarterfinal berth as Kitti Duangjinda/Phanupong Thanan played an all-Thais match against Poravid Taovato/Pithak Tipjan in the round of last 16. The former proved much stronger as they spent 31 minutes in ousting the latter 21-16, 21-12.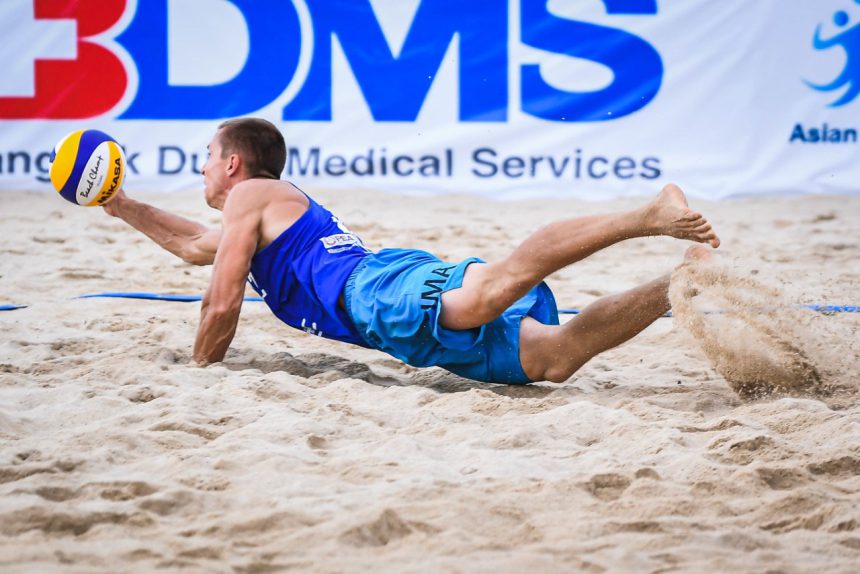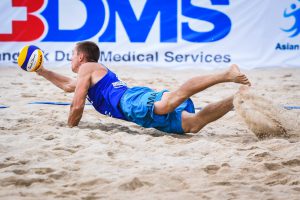 Kitti/Phanupong became the lone hope of the host nation in the men's event, looking forward to avenging Kazakhstan's Dmitriy Yakovlev/Sergey Bogatu, who powered past another Thai tandem Narongdet Kangkon/Dunwinit Kaewsai 21-14, 18-21, 15-10 in the round of last 16 on Thursday.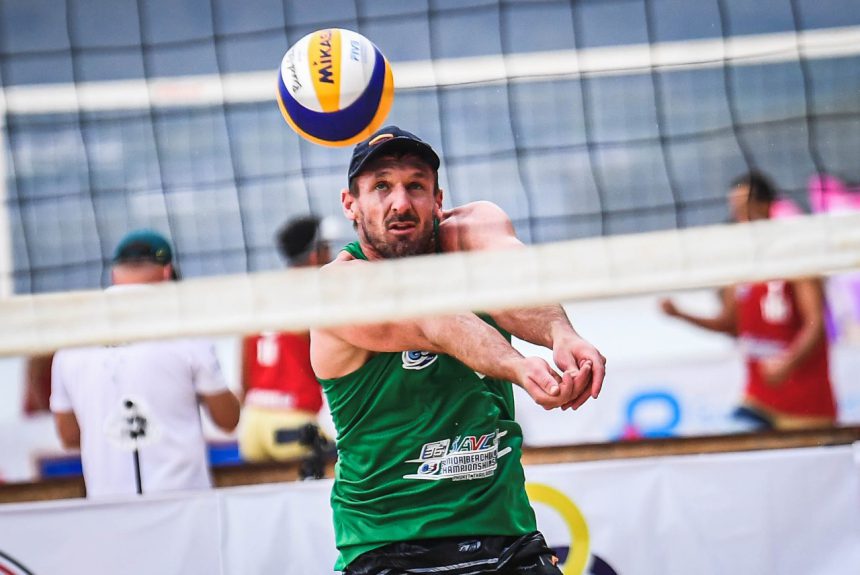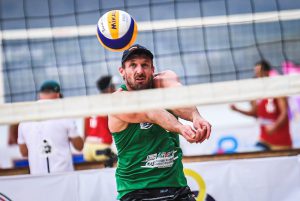 Third seeds Olympian Christopher McHugh/Paul Burnett continued their remarkable unbeaten run in the top-flight championships as the in-form Aussies put it past Japanese Ikeda Jumpei/Katsuhiro Shiratori 21-18, 21-12 in just 29 minutes. McHugh/Burnett will next take on Iranians Shekarsaraei Sina Shokati/Aro Mojtaba.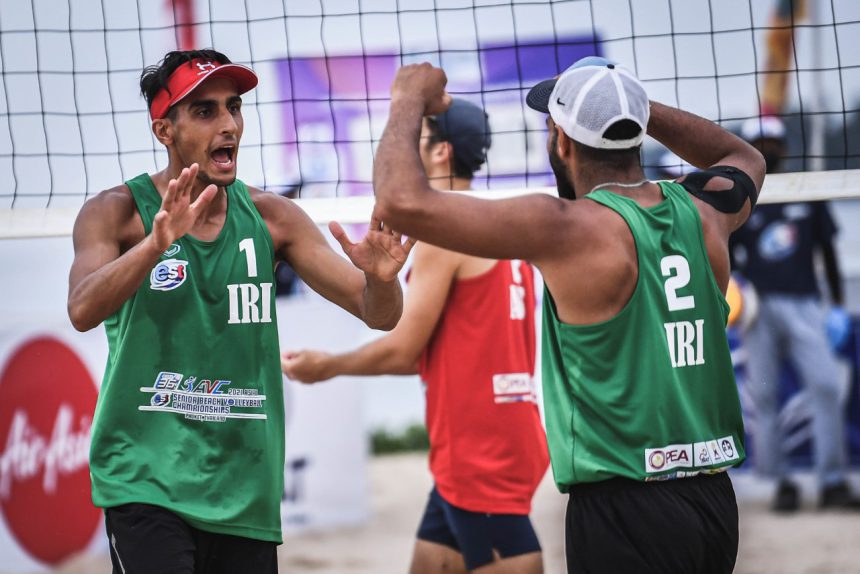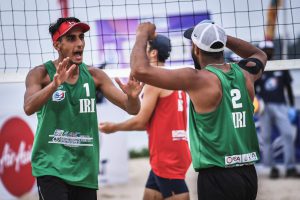 Shokati/Mojtaba secured their quarterfinal berth after an exhausting 52-minute clash against Australian 6th seeds Maximilian Guehrer/Mark Nicolaidis. The match ended in Iranians' favour 23-21, 18-21, 15-10.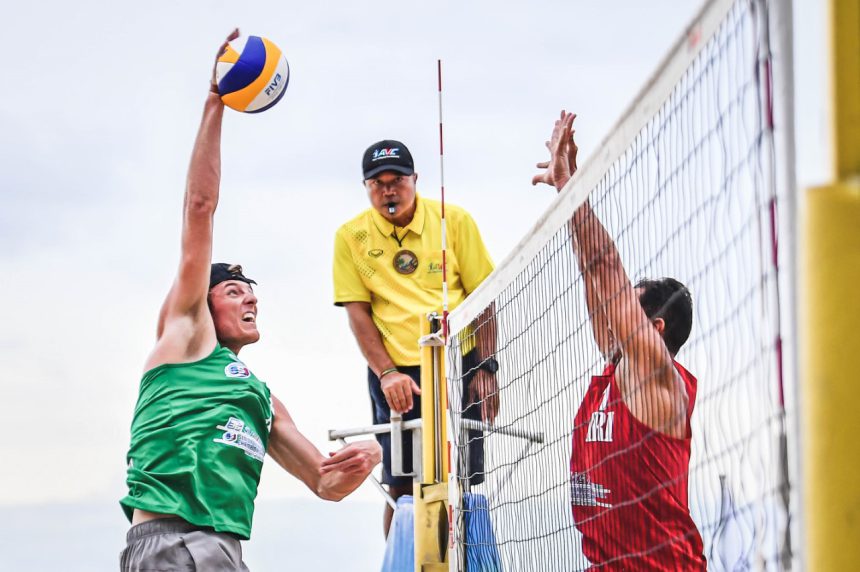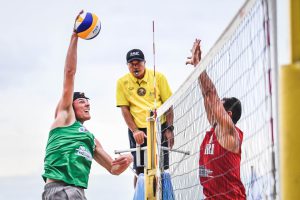 However, Australians Izac Carracher/James Takken smashed the Iran's dreams of advancing to the quarterfinals with all three teams, stunning 7th seeds Abolhamed Mirzaali/Alireza Aghajanighasab 23-21, 21-15 in 41 minutes.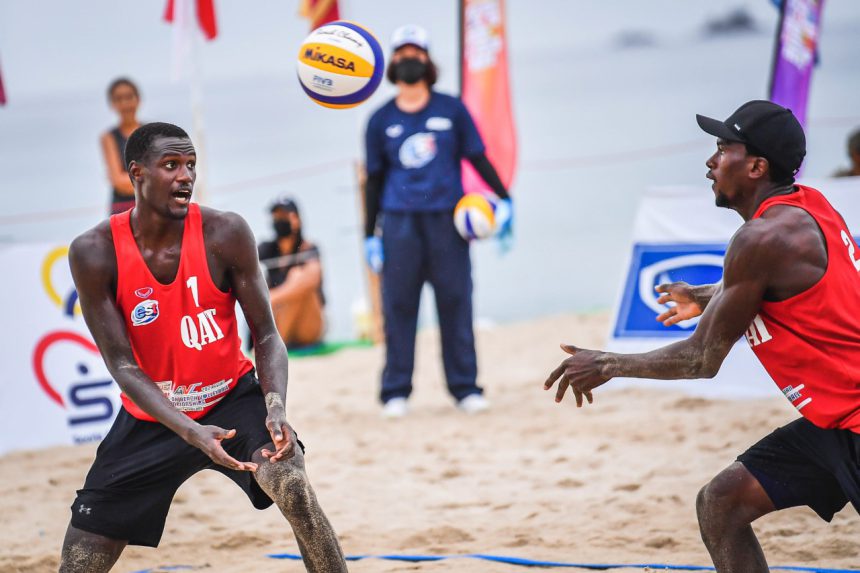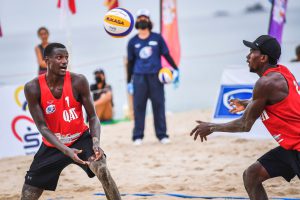 Qataris Cherif Younousse/Ahmed Tijan, second seeds, No.1 in the FIVB World Ranking and bronze medallists at the Tokyo 2020 Olympic Games, remained on the right track of winning their third crown. The superb duo, who won the Asian title two times on the trot in 2018 and 2019 as well as gold medal at the 2018 Asian Games in Indonesia, on Thursday outclassed Japanese fourth seeds Yoshiumi Hasegawa/Takashi Tsuchiya 21-9, 21-15 to take on Aussies Carracher/Takken in the quarterfinals.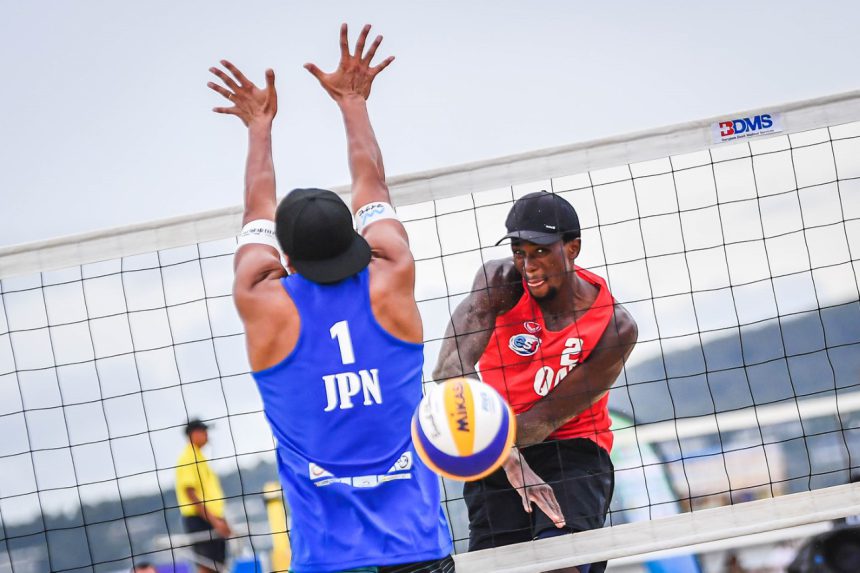 Meanwhile, the afternoon women's event on Thursday saw all strong teams make their mark to capture their spots in the round of last 16. All four teams from hosts Thailand, three teams each from Australia and Japan, two teams apiece from Kazakstan and Philippines and one team each from New Zealand and Singapore gave it all to win their matches and squeeze through into the quarterfinals.
Top six seeded teams escaped unscathed after brushing off their lower-ranked opponents in the round of last 16 on Thursday.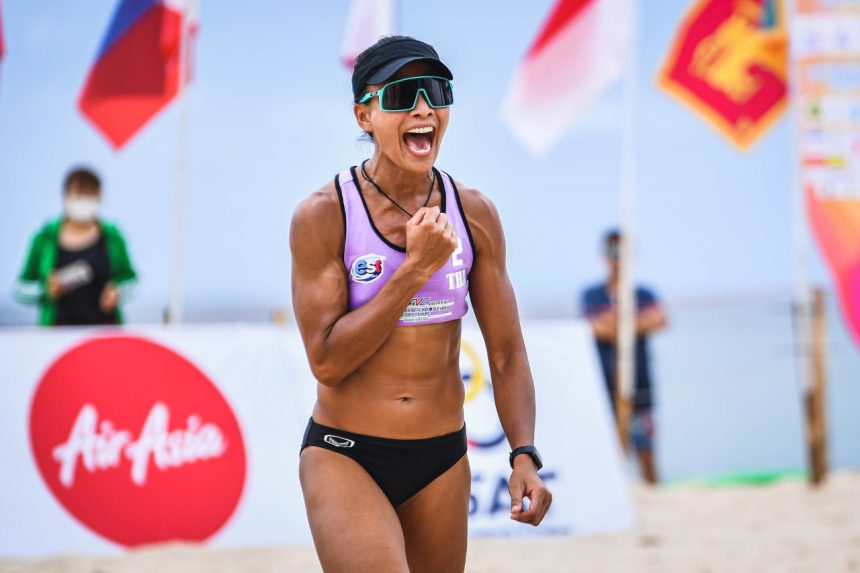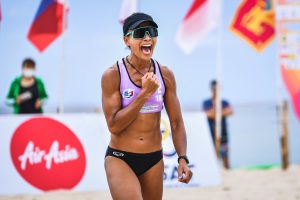 Top seeds Varapatsorn Radarong/Tanarattha Udomchavee brushed off Apinya Sangpang/Jidapa Bunongkhun 21-11, 21-15 in the all-Thais battle to next go up against New Zealand's 6th seeds Shaunna Polley/Alice Zeimann, who in their effort of qualifying for the 2022 Commonwealth Games in Birmingham captured the FIVB One-Star event in Cortegaca, Portugal last month. The Kiwis spent only 26 minutes in shutting out Kazakhs Alina Rachenko/Anastassiya Ukolova 21-7, 21-11 on Thursday.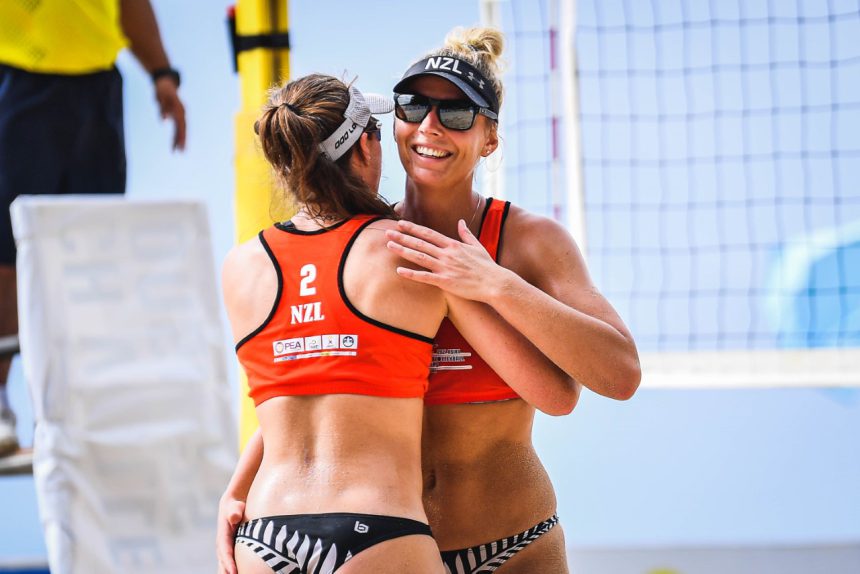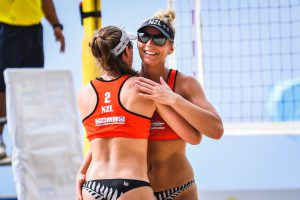 Japan is assured of winning a place in the semifinals when second seeds Miki Ishii/Sayaka Mizoe, demolishing Australians Alisha Stevens/Jana Milutinovic 21-13, 21-11, are due to next take on fifth seeds Asami Shiba/Takemi Nishibori in the all-Japanese quarterfinal clash.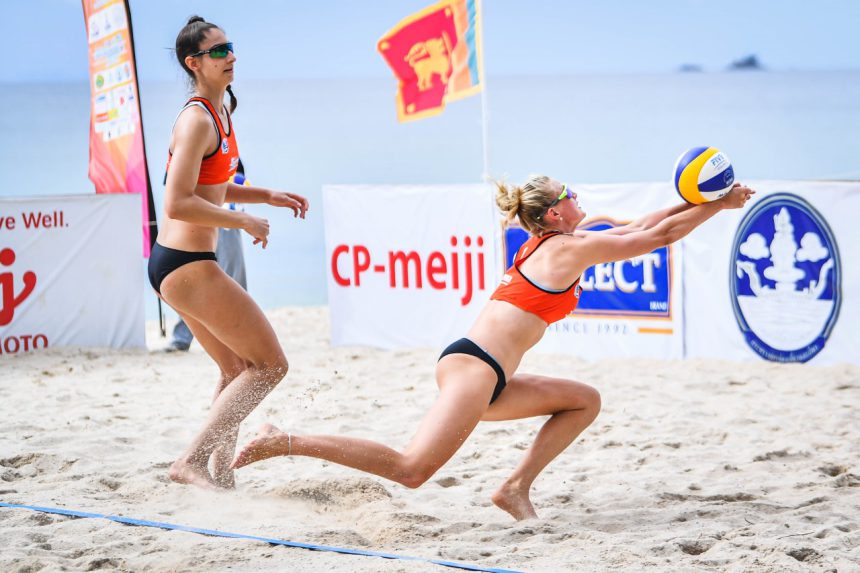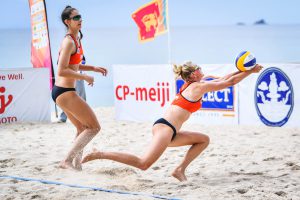 Another Japanese team, third seeds Akiko Hasegawa/Yurika Sakaguchi, also advanced to the quarterfinals after 2-0 (21-17, 21-15) rout of Filipinas Cherry Ann Rondina/Bernadeth Pons. The Japanese duo will next go up against Australian 8th seeds Phoebe Bell/Georgia Johnson, who mercilessly crushed Kazakhs Nadezhda Ivanchenko/Laura Kabulbekova 21-2, 21-8 in only 20 minutes.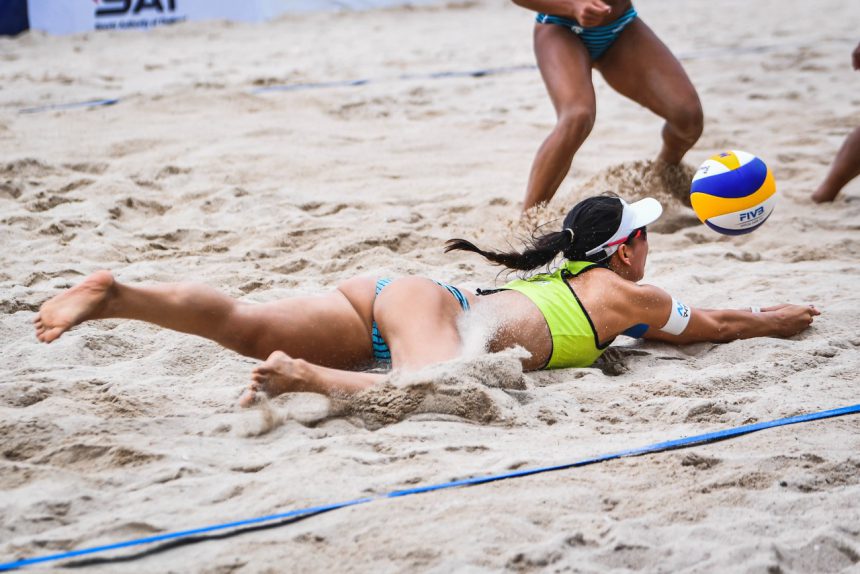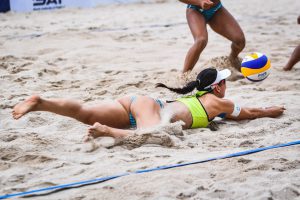 Australian young stars Jasmine Fleming/Stefanie Fejes put it past Filipinas Floremel Rodriguez/Genesa Jane Eslapor 21-18, 21-14 to play Thai fourth seeds Taravadee Naraphornrapat/Worapeerachayakorn Kongphopsarutawadee in the quarterfinals.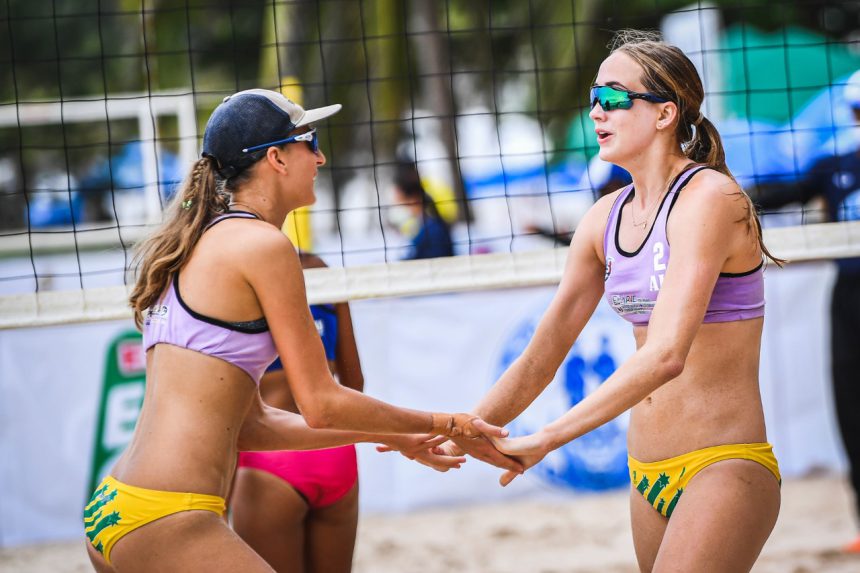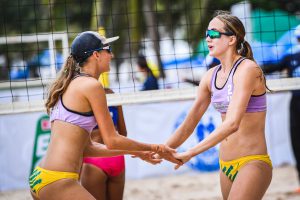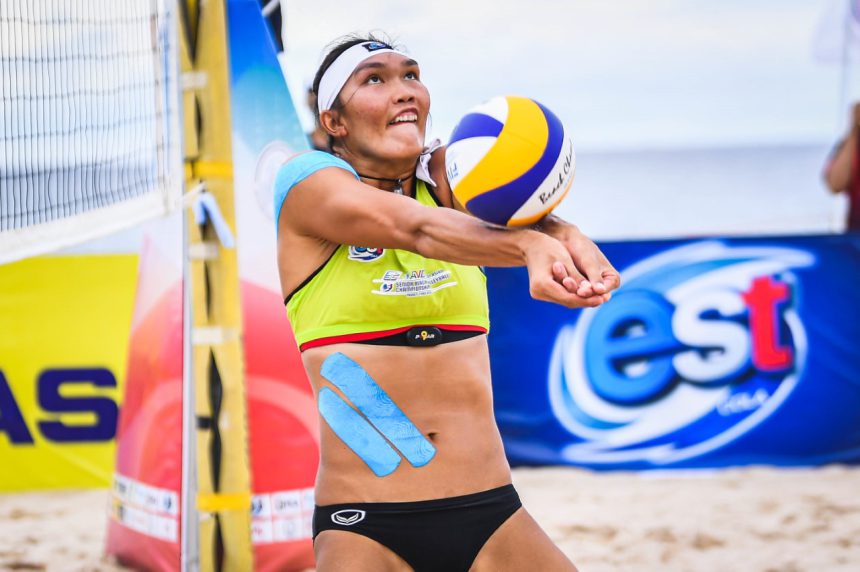 All three women's teams from Japan survived the early exit and booked their quarterfinal berths. The other five teams entering the women's quarterfinals comprise two apiece from Australia and hosts Thailand and one from New Zealand.
Iran and Australia had two teams each through to the men's quarterfinals, with Qatar, Philippines, Kazakhstan and Thailand keeping their title hopes alive with one team left in contention.
The men's and women's quarterfinals will be held in the Friday morning, followed by the semifinals in the afternoon. The third-place playoffs and two final matches will take place on Saturday, the final day of the star-studded Championships.
MATCH RESULTS
MEN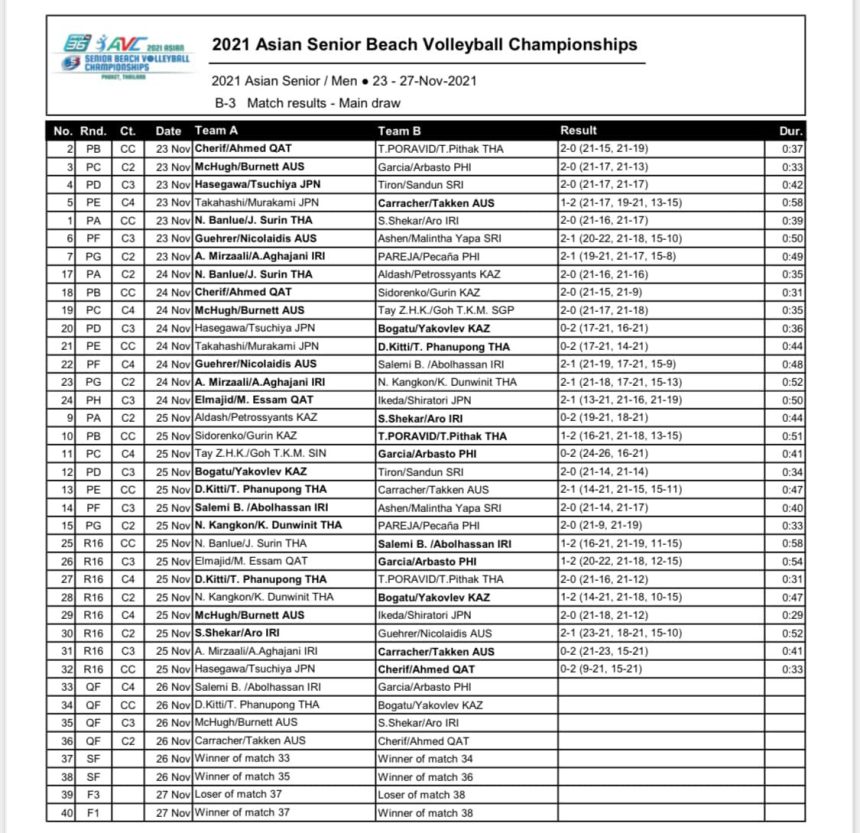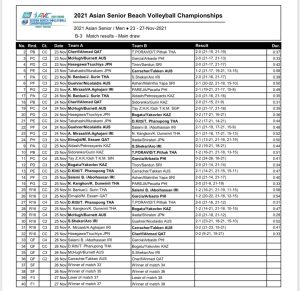 WOMEN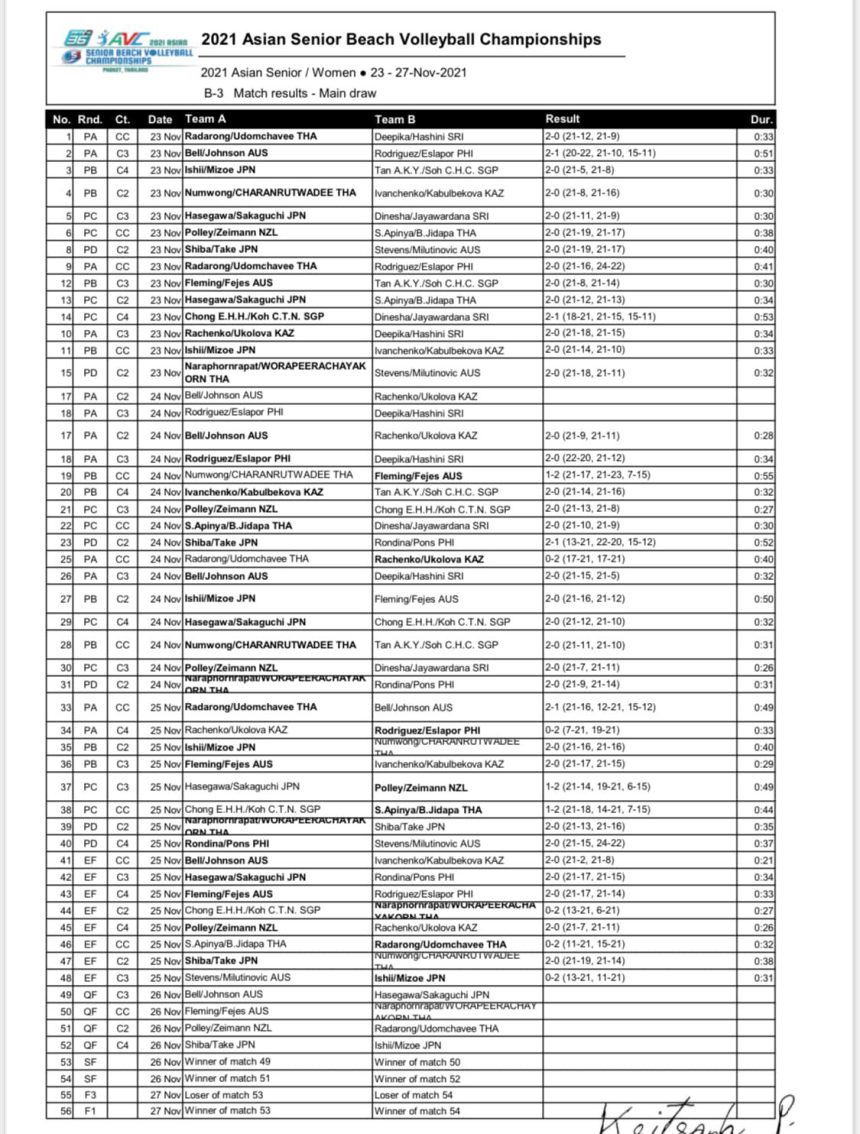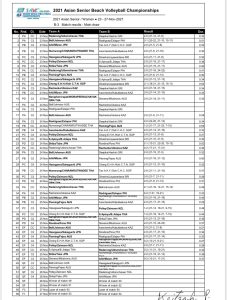 STANDINGS
MEN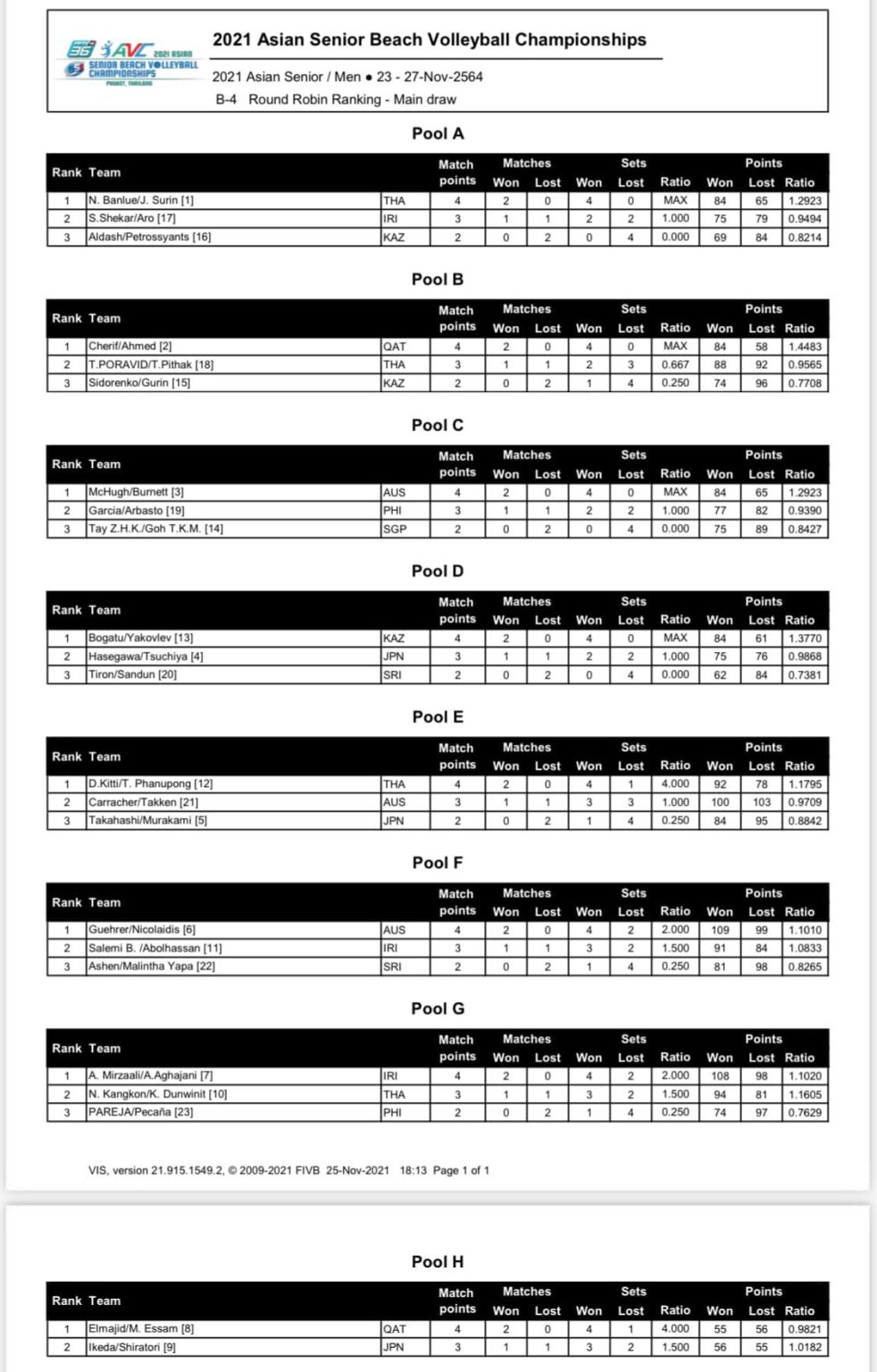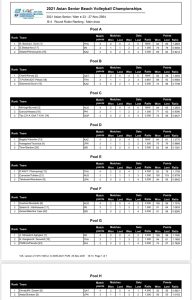 WOMEN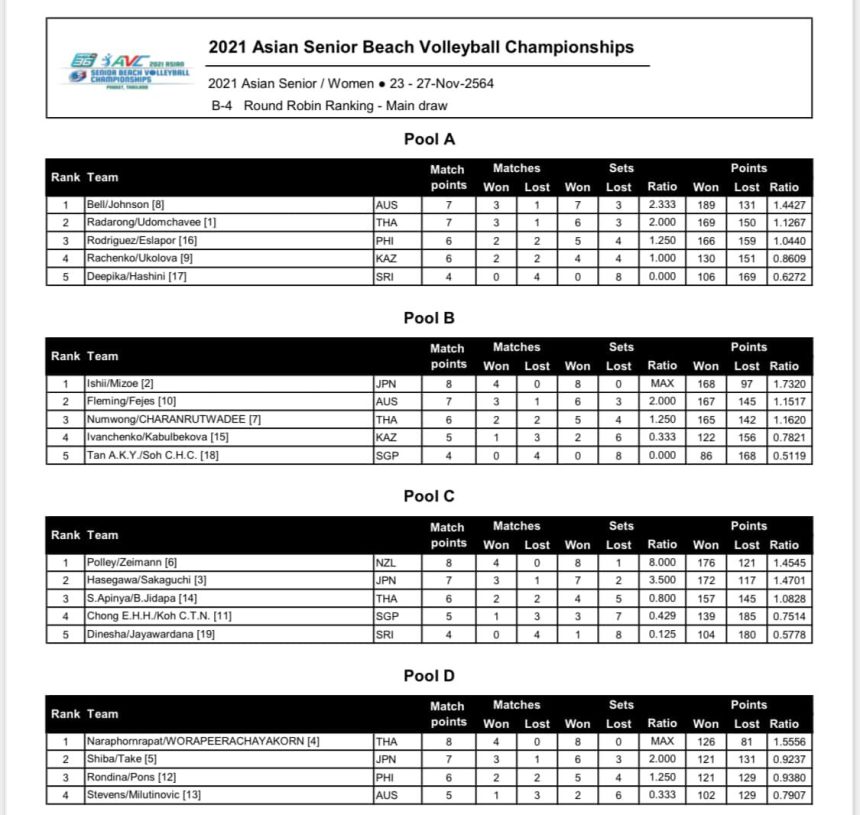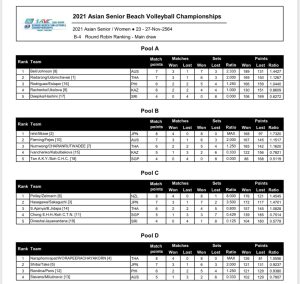 MATCH SCHEDULE
MEN


WOMEN


Related links of AVC
AVC Website: click www.asianvolleyball.net
AVC Facebook: click www.Facebook.com/AsianVolleyballConfederation
AVC Twitter: click: www.twitter.com/AsianVolleyball
AVC Instagram: click: https://www.instagram.com/avcvolley/?hl=en
AVC Youtube: click: Asian Volleyball Confederation
AVC WeChat: Asian Volleyball Confederation