Roi Et, Thailand, March 15, 2019 – Despite the scorching heat, strong teams got the SMM Asian U21 Beach Volleyball Championships off to a flying start with convincing victories on the first day of the double-gender competition at the Ban Nong Ya Ma Community School Courts on Friday.
The four-day event serves as the qualification tournament for the FIVB Beach Volleyball U21 World Championships to be held later this year in Udon Thani, Thailand.
Roi Et experienced one of its hottest days in March, with bright sunshine and the sweltering heat on Friday sending the mercury up to 36.8 degrees Celsius at 4pm local time in some parts of the province including the competition venue.
However, teams from Thailand 1, China 2 and Iran 1 were among the favourites, but only the Thai and Chinese players played their best on this sunny day, coming up with solid start with victories in their respective pools on the opening day.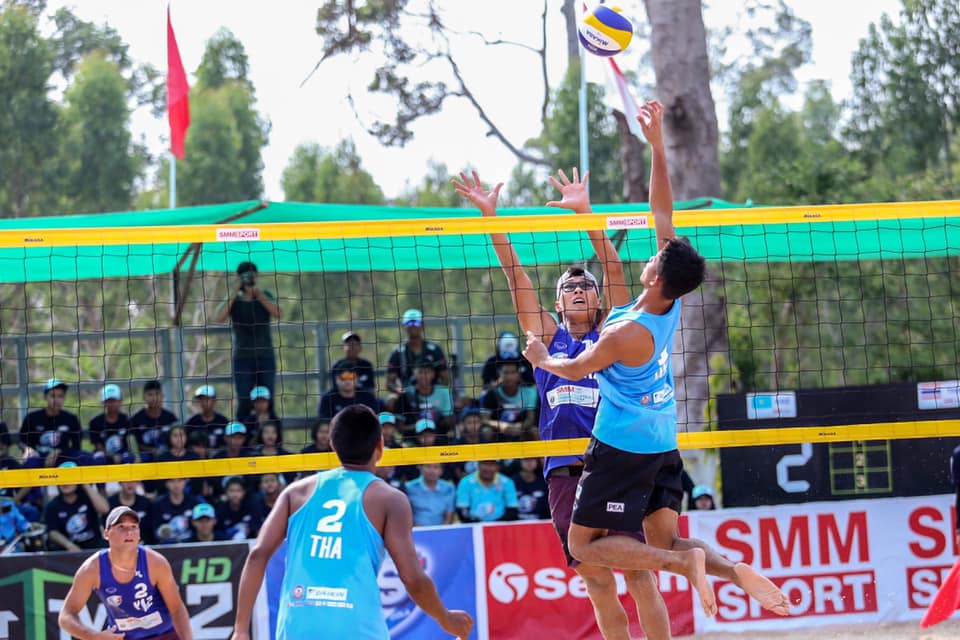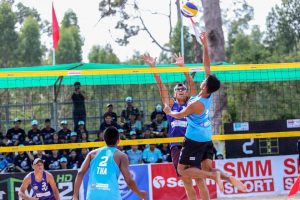 Top seeds Thailand1's Phanupong Thanan/Phichakon Narathon started with an easy 2-0 (21-9, 21-14) win over Singapore 2's Javier Tang/Ye Tan Le in front of home fans packing the venue.
"I am very happy with our first win but I am still not satisfied with my performance,"said Phichakon. "There is still room for improvement. We need to focus on serves."
The Thai duo will next take on Rikuto Goto /Seiru Hayashi of Japan 2 to decide the Pool A winners.
"They are a good team but I believe we will get through. We have trained together here for one month ahead of this tournament. Our strength is attacking and doing the sideouts. I think the toughest opponents in this event should be teams from Australia, China, Iran and Kazakhstan," he added.
Second seeds Abolhassan/Maimir did not start well on the first day as the Iran 1 duo fell victims to Pakistan 2's Zainab Khan/Afaq Khan to go down 18-21 13-21. The Iranians will next go up against China 2' Xu Yuan/Jinqiu Liu, who earlier beat the Pakistan 2's tandem 21-13 21-14.
Luck was not on the Kazakhstan's side as Yelubayev/Belunin took the first set 25-23 win over Chinese Taipei's Chen Y.T/Zhang F.M. before losing the remaining two sets 22-24 9-15. The Kazakh duo lost their second match later on following a disappointing 14-21 13-21 loss at the hands of Thailand's Santitham K./Poravid T. Fortunately, third seeds Nurdos Aldash/ Abdulmajid Mokhammad restored Kazakhstan's pride after a 21-12 21-14 win over Vietnam's Nguyen/H.T. Dang.
Meanwhile, women's top seeds and home favorites Yodsaphat Pakham/Chanthira Khanok did not let their home fans down following a one-sided 2-0 (21-14, 21-10) win over Yu Hoi Ting Katy /Tsang Ngok Ling of Hong Kong China 1. The Thai pairing will next play New Zealand 2's Allison-Carnie/Clarke in Pool A.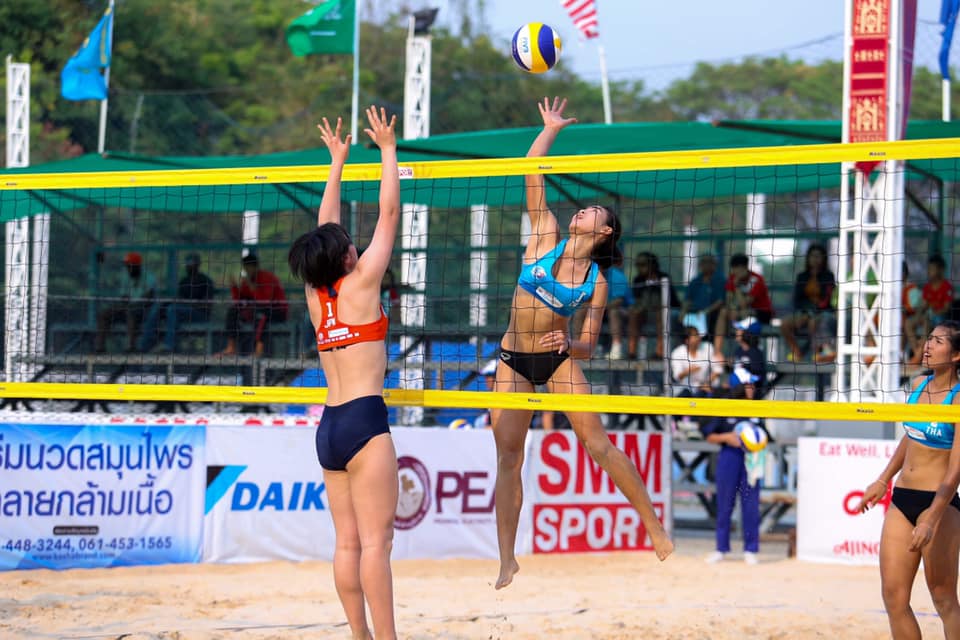 Second seeds Nanako Kawasaki/Ai Shigechika of Japan1 suffered a shock loss to defending champions Thailand 2's Thatsarida Singchuea/Pawarun Chanthawichai in straight sets 21-14, 21-10.
"We are very excited for our first match. We have never played them before, so we feel a little bit under pressure. They (Japan) are a good defensive team, so we tried to focus on our attacks and serves which worked out pretty well," said Thatsarida who has teamed up with her partner for 6 years since high school.
The Thai duo, who also claimed gold at the last year's Asian U19 Beach Volleyball Championships in Nakhon Pathom, Thailand, are due to next  take on ChineseTaipei 2's Wen Y.C/Hu X.P. in Pool B.
"We have never played them before, but we will learn from this match and try to reduce our mistakes to get the win again," she added.
Third seeds Tiaan Smith/Jana Milutinovic of Australia 1 lost to Kazakhstan 2's Ukolova/Rubilko in three sets 21-18,12-21, 5-15. The Kazakhs will next play China's Wang Y.P./H. Xie, who will play their second match on the same day as they are due to take on the losers Aussies in the pool round-robin preliminaries.
Pool play preliminaries continue on Saturday, as the top two teams from each pool will advance to the round of 16, in which the drawing of lots will also be made among teams advancing.
Related links of AVC:
AVC Website: www.asianvolleyball.net
AVC Facebook: www.Facebook.com/AsianVolleyballConfederation
AVC Twitter: https://twitter.com/avcvolley
AVC Instagram: https://www.instagram.com/avcvolley/?hl=en
AVC Youtube: click: Asian Volleyball Confederation
AVC WeChat: Asian Volleyball Confederation