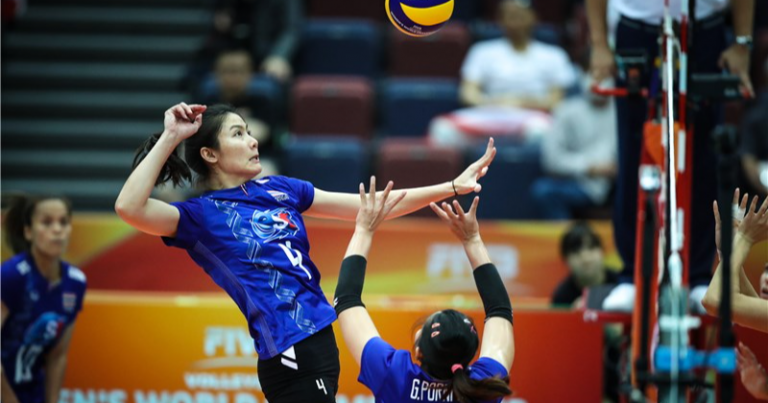 Thatdao takes the spotlight in this series
While the Fab Five's impact on Thailand Volleyball is difficult to overstate, the next generation of Thai stars are hoping to have the same on- and off-court success and influence.
In this series of articles, we will put the spotlight on each member of the new Thailand quintet so you can learn more about the women aiming to continue their predecessors' legacy and live their country's Olympic dreams. Middle blocker Thatdao Nuekjang is featured in the third article in the series.
Nickname: Nan
Birthplace: Roi-et
Favourite player: Pleumjit Thinkaow (THA)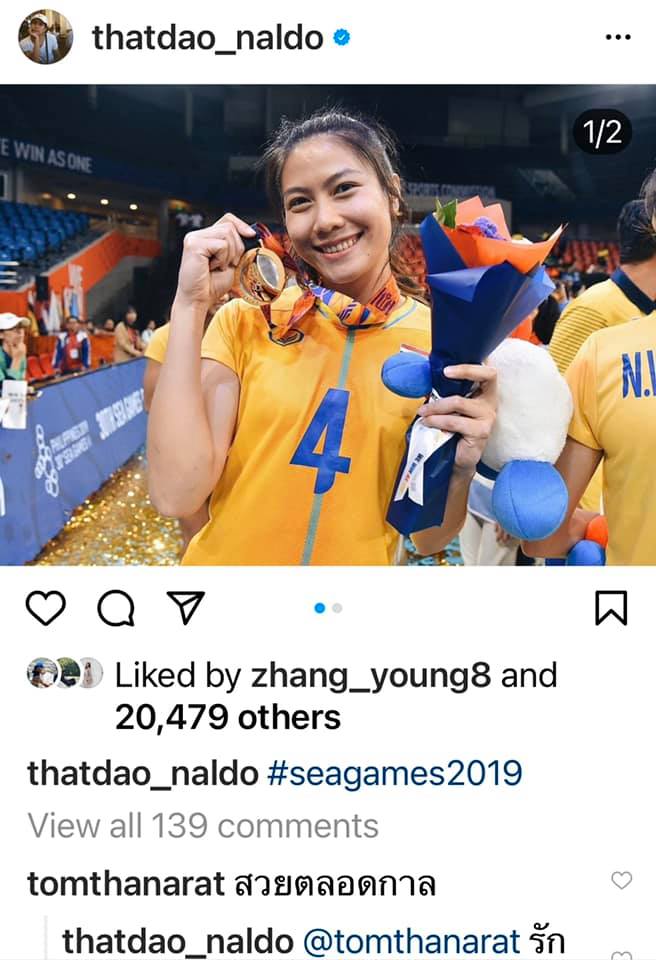 Thatdao started playing volleyball at age 11 in her hometown of Roi-et. Because of her height, she was her P.E. teacher's favourite to demonstrate playing in front of the class. The lanky teenager was just playing volleyball with her friends for fun, but got a life-changing opportunity when she was spotted by a coach who invited her to join his team in Khonkaen.
"I liked volleyball ever since I was young and learnt to play when I was 11 years old. At first I was just playing it for fun, but when I reached Grade 11 in Nong Ruea Wittaya School in Khonkaen, I became more serious about it.
"I think my youth coaches should be commended for their patience with me. I want to thank them for teaching and supporting me. But most of all, I want to thank my family for always being there and cheering for me."
During her first month in Khonkaen, Thatdao had to go through a period of adjustment. She would cry almost every day as she missed home and her family. She eventually got used to the daily routine, while developing her skills in training.
With her towering presence and promising skills, age-group national team coaches took notice of her. And it was not long before the senior national team coaches gave her a spot in their team too.
"I had a classmate who was in the roster of the age-group national team. I wanted to get in too, but that was when I was just starting to play seriously. So I did my best to learn and improve myself more. Finally, I got the chance to compete in the U18 category.
"After that, the Thailand Volleyball Association and the coaches gave me an opportunity to train with the senior national team. I have been with the senior national team since then.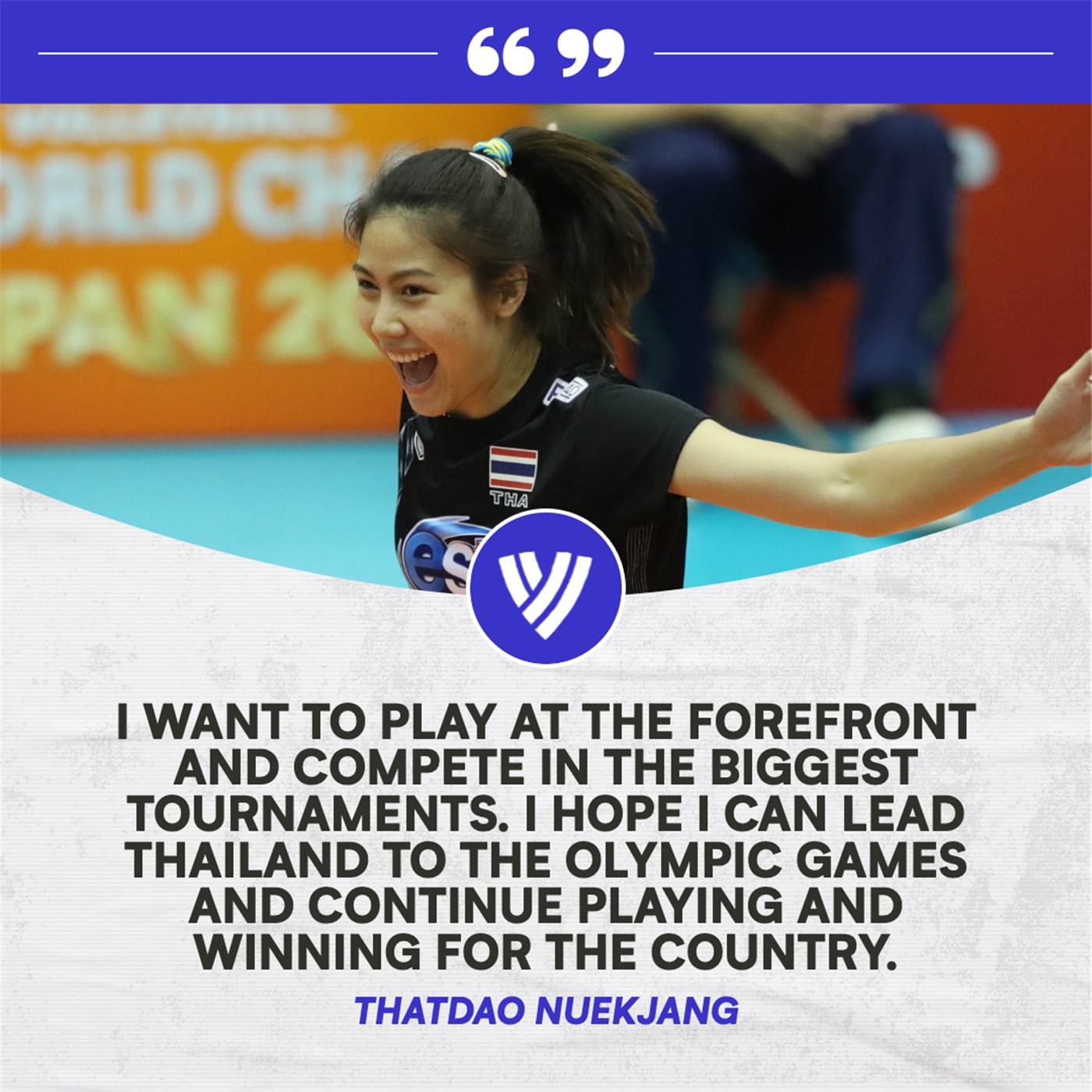 It was a surreal experience to play alongside her volleyball heroes.
"I felt proud to be part of the senior national team, but I also had goosebumps when I first played at the 2013 FIVB Volleyball World Grand Prix in Japan. The atmosphere was magical. I clearly remember when the court announcer called my name for the first time, my heart almost stopped beating.
"I still have a lot to learn, but I want to thank my coaches and teammates for their support. Pleumjit taught me quite a lot of things, especially as we play the same position. She has helped me with my timing and even with the way to flick the wrist. Learning from your idol is the best. Almost everyone has helped me. Wilavan is a very good captain, coach Aod (Kiattipong Radchatagriengkai) is a great person. It was great to be in this team."
With the wisdom she has acquired from her country's best players, Thatdao wishes to repay that by continuing their legacy.
"I will do my best to help Thailand reach every international tournament and be one of the top teams in the world. I want to play at the forefront and compete in the biggest tournaments. I hope I can lead Thailand to the Olympic Games and continue playing and winning for the country.
Thatdao has achieved a lot of things for her country and also achieved her dream of playing in a foreign club. She now plays for Japanese club JT Marvelous with USA superstar Annie Drews.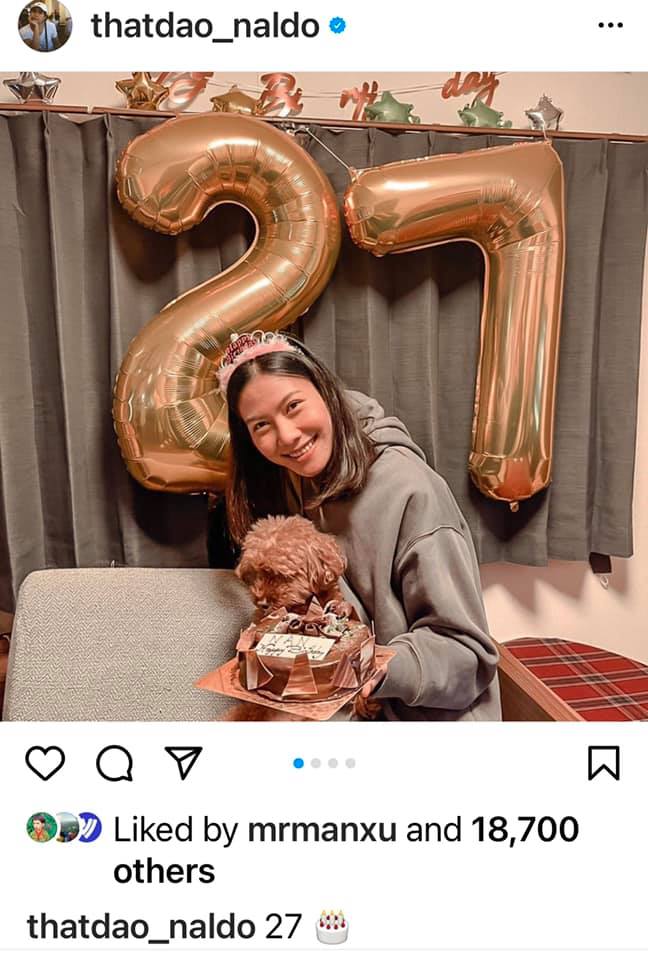 She turned 27 last February 3, but apart from the many birthday wishes from her fans, she got a bigger gift on February 21 when JT Marvelous captured the Japan V.League title with a 3-1 win over Toray Arrows.
"Playing in an overseas league is one of my dreams and I have already achieved this by playing for JT Marvelous in Japan."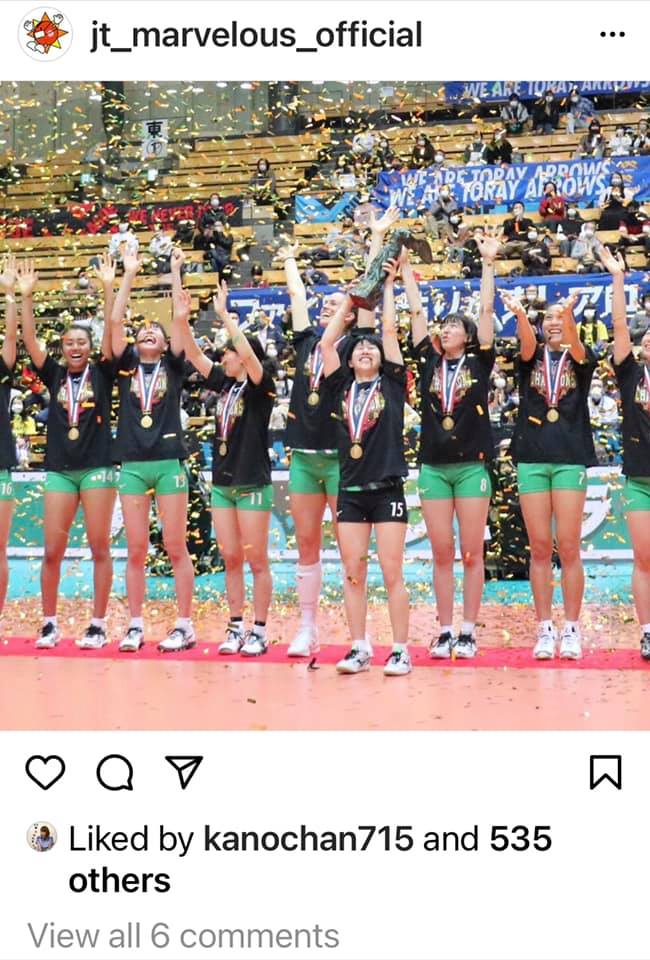 She has learnt a lot from these experiences – constant travelling with the national team and living abroad for club volleyball.
"I've learnt to be patient and determined, but I think I still have to improve on some skills like receiving and serving.
"You have to be constantly observant, and you have to learn from other players to be able to correct your own mistakes. You have to practice every day and do more after training, on the skills that you have not mastered.
Lastly, self-care is important for athletes. Eating well and getting enough rest is essential."
Related links of AVC
AVC Website: click www.asianvolleyball.net
AVC Facebook: click www.Facebook.com/AsianVolleyballConfederation
AVC Twitter: click: https://twitter.com/avcvolley
AVC Instagram: click: https://www.instagram.com/avcvolley/?hl=en
AVC Youtube: click: Asian Volleyball Confederation
AVC WeChat: Asian Volleyball Confederation