Tianjin, China, April 30, 2019 – Hosts Bohai Bank Tianjin confirmed their top position of Pool A and a quarter-final berth with an unbeaten 3-0 record after edging out Altay of Kazakhstan 3-0, while in-form Hisamitsu Seiyaku Springs also continued their winning streak in Pool B following a comfortable back-to-back victory over Vietnam's VTV Binh Dien Long An on Day 4 of the 2019 Asian Women's Club Volleyball Championship at the Wuqing Sports Centre on Tuesday.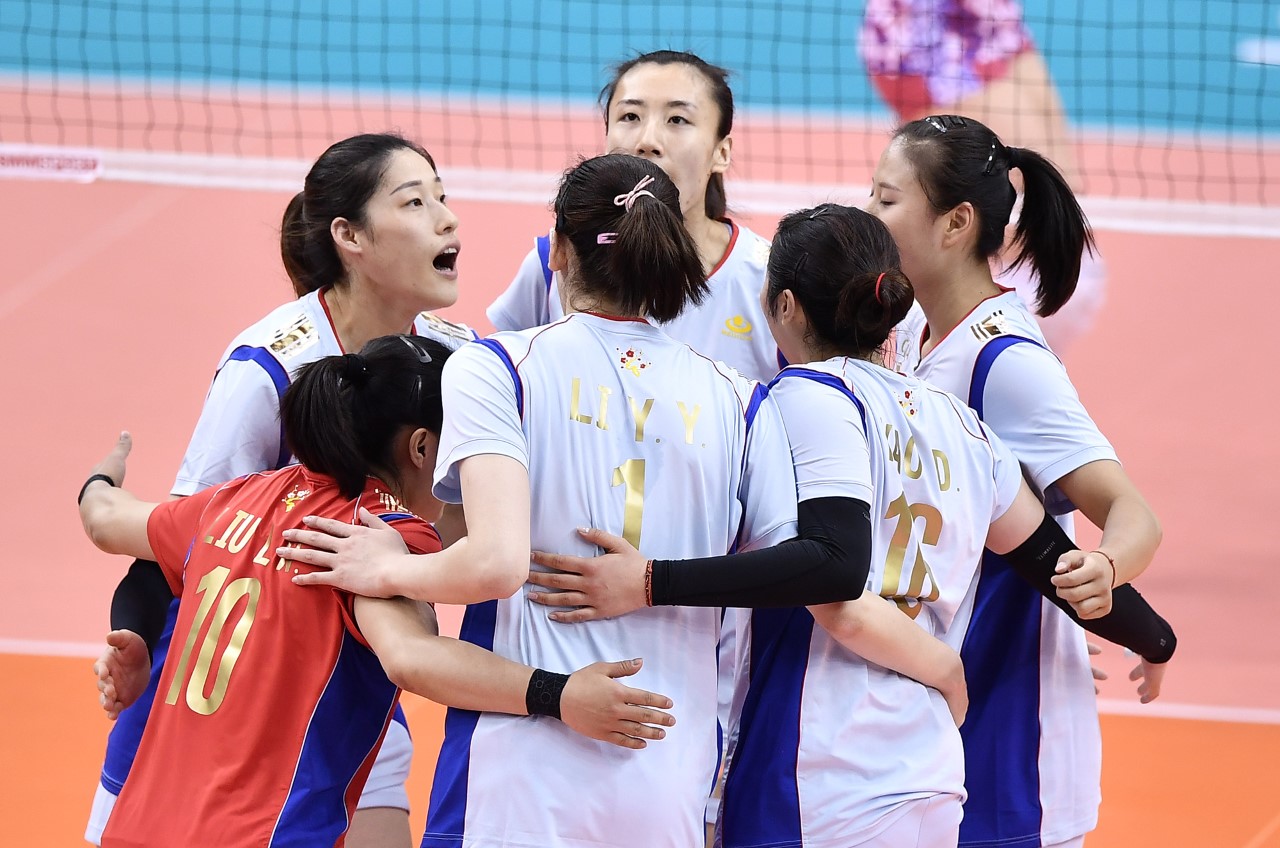 In the first encounter of the day, 4.25's Captain Jong Jin Sim, red-hot in the previous three match days, had a rest on the bench and watched her teammates defeat Sri Lanka Air Force Sports Club 3-0 (25-8, 25-16, 25-18) in 74 minutes. Kim Hyon Ju chipped in 21 points including 19 attacks and 2 blocks for the winning side.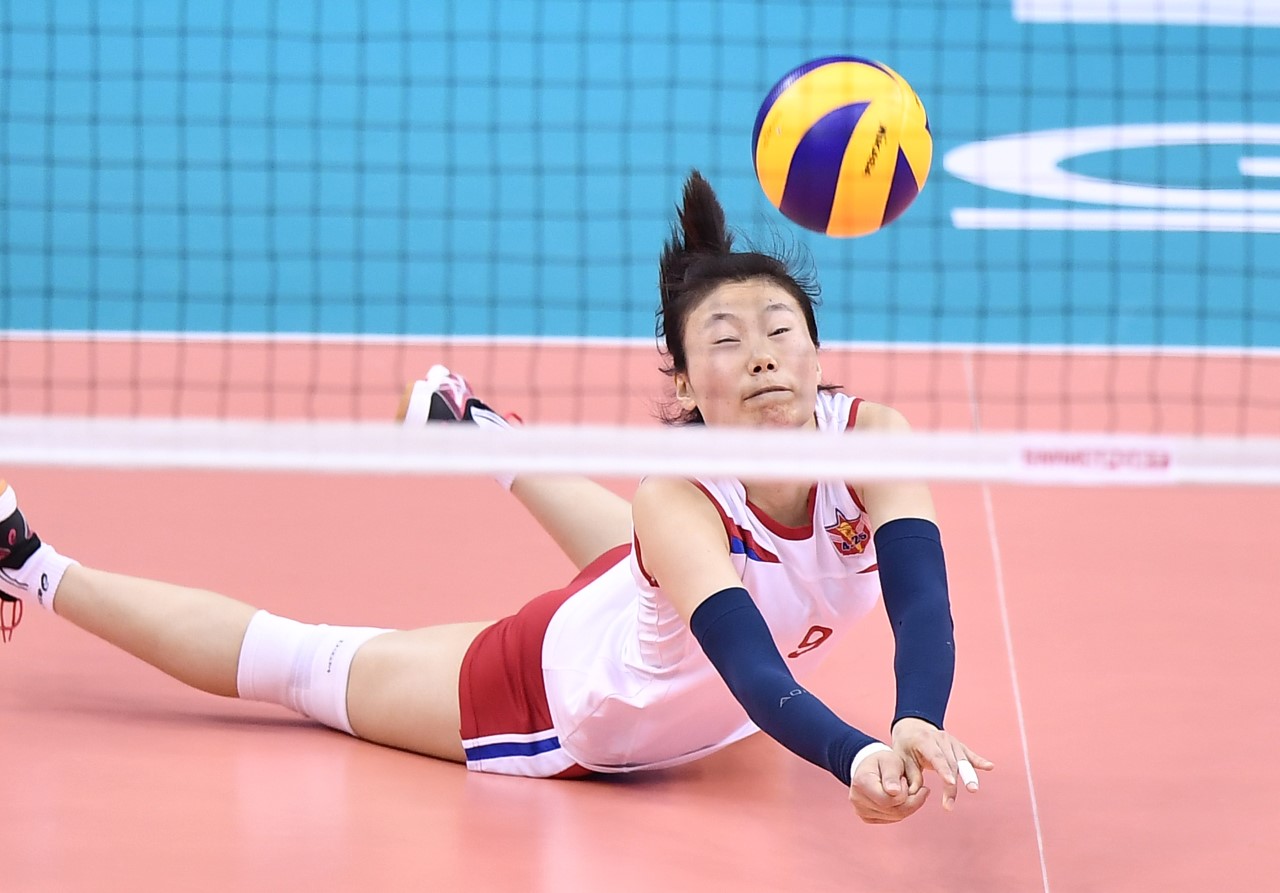 In the second match, Arisa Inoue tallied a match-high 14 points from 10 spikes and 3 blocks and 1 ace to facilitate Hisamitsu Seiyaku Springs a comfortable back-to-back 3-0 (25-14, 25-12, 25-16) victory over VTV Binh Dien Long An from Vietnam.
"Overall, we played our normal level in this match. But we also made some mistakes. We will try our best to correct it. Besides, we played a little bit conservatively in attacking," said Shing Sakai, head coach of Hisamitsu Seiyaku Springs.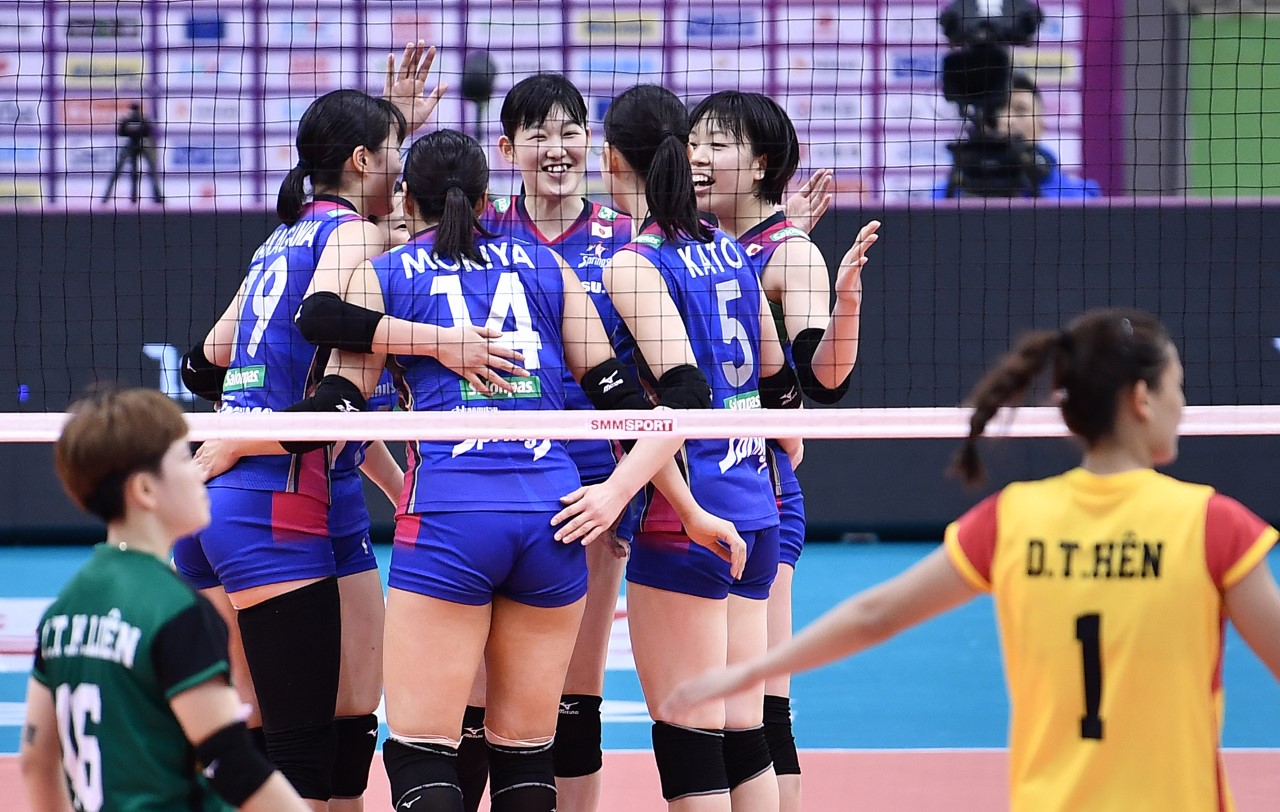 The third match of the day saw key players of Supreme Chonburi give the young blood a lesson as they staged an extreme one-sided set play with an incredible 25-3 win in the third set to finally defeat Binagar 3-0 (25-13, 25-14, 25-3). Thanacha Sooksod chipped in a team-high 11 points from 20 attempts for Supreme Chonburi.
"As everyone knows, our next match will be against Hisamitsu. They are very strong. So in the third set, the coach sent the main players to adapt the preparation for that match. I hope we can do a good job and reach the final," said Wang Na, Chinese aid of Supreme Chonburi.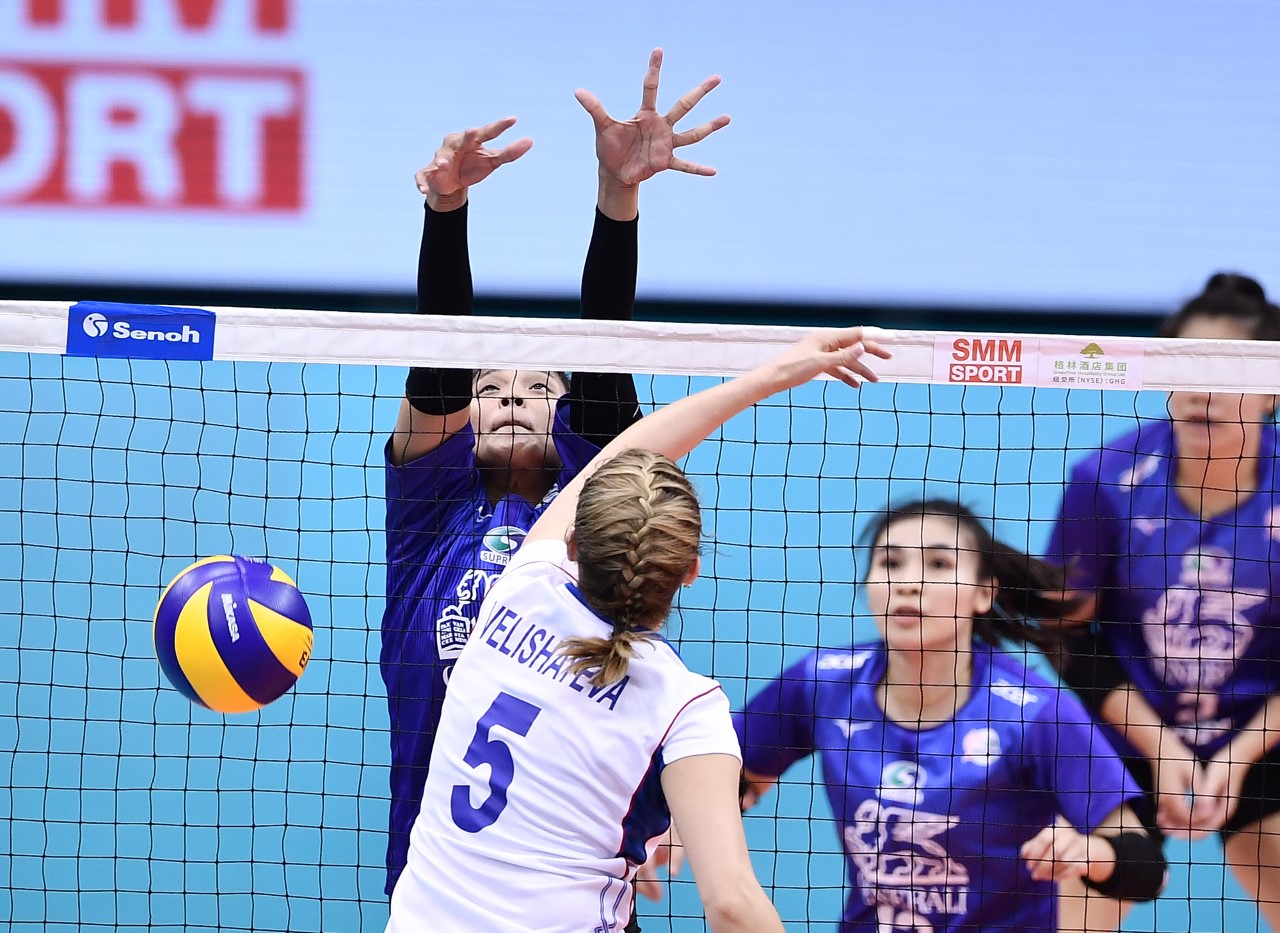 In the last match of the day, Kazakstan's Altay VC surprised the hosts and the tribune with their dogged defense and good service as they could always keep up with the hosts in a long time. However, Bohai Bank Tianjin proved their superiority in scoring crucial points and let the Kazakhs taste their maiden failure with the Chinese's exceptional 3-0 (25-21, 25-18, 25-22) triumph in a 80-minute thriller.
With an unbeaten 3-0 record, Bohai Bank Tianjin topped Pool A, followed by Altay VC with 2-1. Li Yingying scored a match-high 21 points for the host side, followed by Gong Xiangyu and Liu Xiaotong with 13 and 11 respectively, while Olga Drobyshevskaya led Altay with 14 points.
"We fell behind in the beginning because of the opponent's good service and our poor first pass. Li Yingying adapted the rhythm of the match better than the previous match. She has good performance in attacking, blocking and service," said Chen Youquan, head coach of Bohai Bank Tianjin.
"For the quarter-finals and thereafter, we will prepare match by match to study our opponent s carefully. We will strengthen our first pass and combinations between the setter and spikers," he added.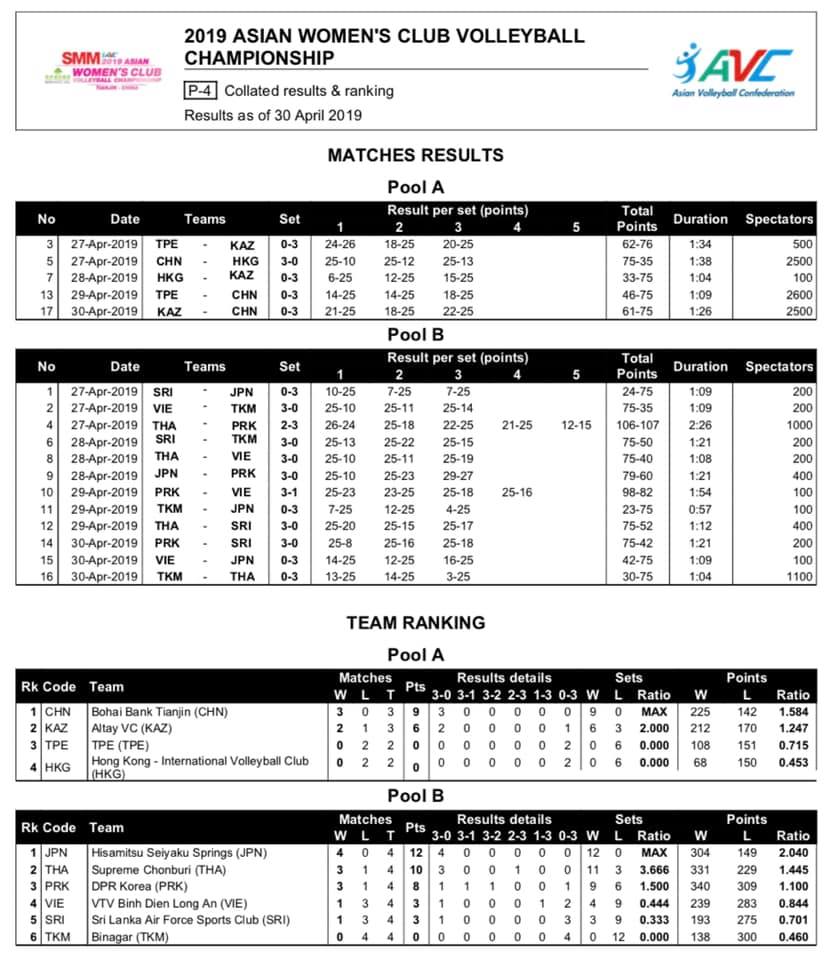 On Thursday, the last day of the pool round-ronin preliminaries at the Wuqing Sports Center, Hong Kong International VC take on TPE to decide the third place of Pool A, DPR Korea's 4.25 Sports Club face winless Binagar, Hisamitsu Seiyaku Springs meet defending champions Supreme Chonburi and Sri Lanka Air Force challenge VTV Binh Dien Long An of Vietnam to vie for the fourth position of Pool B to qualify into the quarter-finals.
Teams from 10 countries and regions are taking part in the 2019 Asian Women's Club Volleyball Championship from April 27 to May 5. After the pool round-robin preliminaries, top four teams from each pool will advance to the top eight for quarter-finals.
Tianjin, neighboring China's capital city of Beijing, is a coastal metropolis in northern China and one of the four municipalities under the direct administration of central government of China, with over 15 millions of the population. Tianjin is also known as "City of Volleyball" as Tianjin Women's Volleyball Team has been always a powerhouse in China, winning 4-time champions at Asian Club Championships, 11-time National League titles and 3-time National Games titles. Tianjin also hosted the Asian Senior Women's Volleyball Championship in 2015, seeing hosts China power past Korea in the final showdown to claim the eventual title.
Related links of AVC
AVC Website: click www.asianvolleyball.net
AVC Facebook: click www.Facebook.com/AsianVolleyballConfederation
AVC Twitter: click: https://twitter.com/avcvolley
AVC Instagram: click: https://www.instagram.com/avcvolley/?hl=en
AVC Youtube: click: Asian Volleyball Confederation
AVC WeChat: Asian Volleyball Confederation