Hangzhou, China, September 21, 2023 – Six unbeaten teams China, Iran, India, Pakistan, Qatar and Japan lead top 12 contenders in action-packed Round of Last 12 in the 19th Asian Games Hangzhou 2022 Men's Volleyball Competition on Friday, striving for Top 6 berths in this continental multi-sports extravaganza.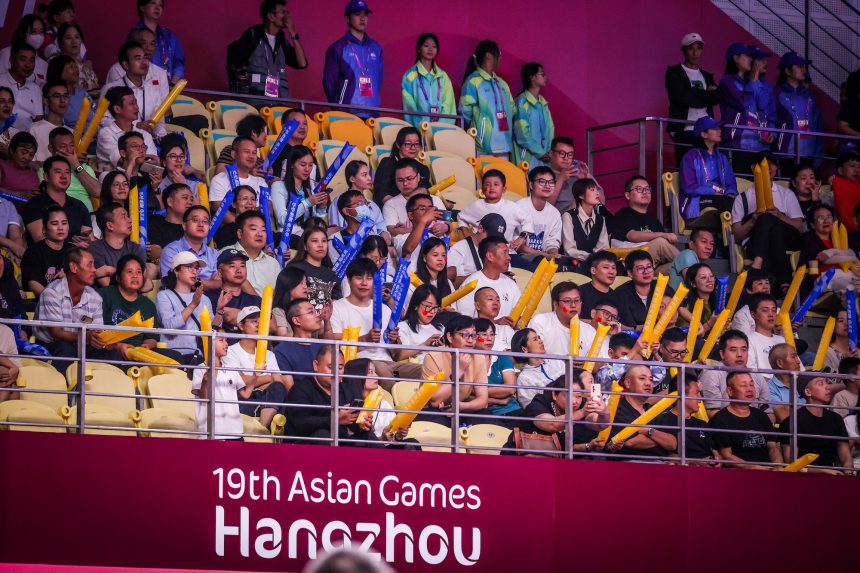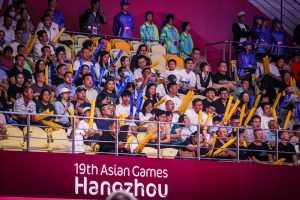 At Linping Sports Center Gymnasium on Thursday, Korea bounced back from their upset 2-3 loss to well-established India in their previous Pool C match with an exceptional straight-set 25-23, 25-13, 25-15 win against Cambodia, silver medallists at this year's Southeast Asian (SEA) Games on home soil.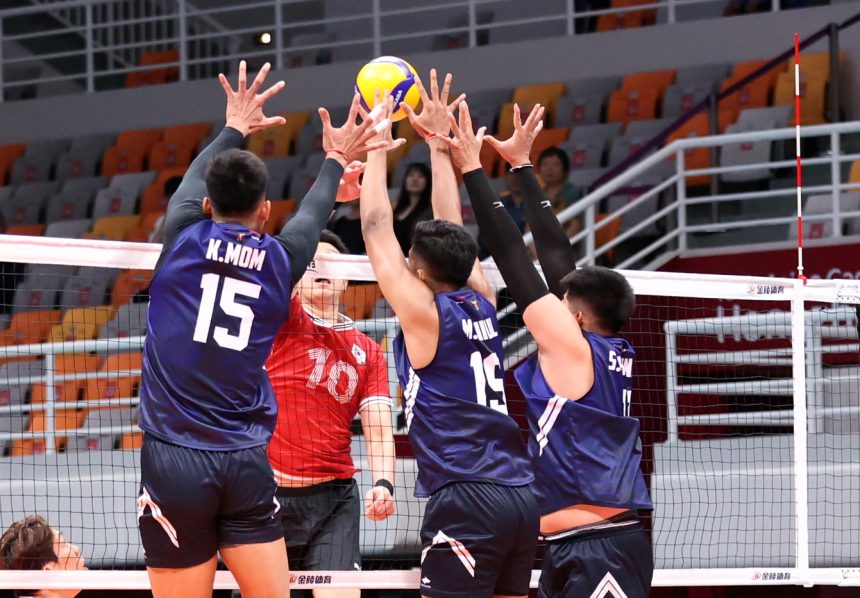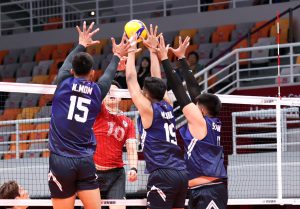 Outside hitter Jung Jiseok chipped in with 11 points including 8 attacks and 2 blocks for Korea, while middle blocker Kim Minjae and opposite spiker Im Donghyeok added another 10 and 9 points respectively. The Koreans also limited the Cambodian offense to the point that no rivals' player got to reach double digits in scoring against them. Outside hitter Kuon Mom tallied 8 points in 6 attacks and 2 blocks for the Cambodians.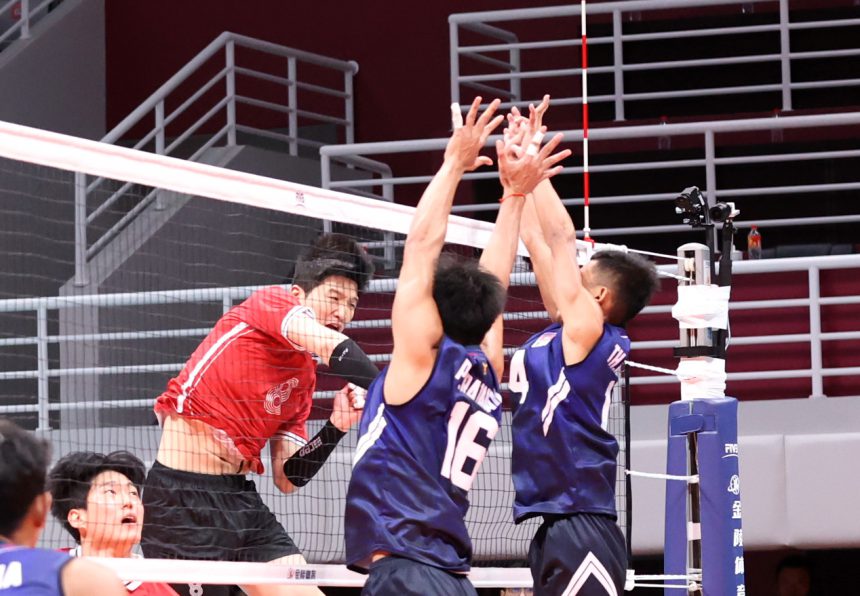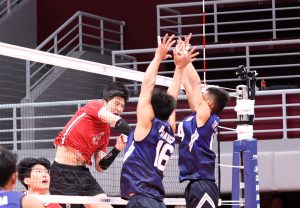 The Koreans' dominance was also visible in the match stats as the winners dominated in kills (43 to 27), blocks (7 to 5) and aces (7 to 1), but both teams benefitted the similar 18 points from opponent errors.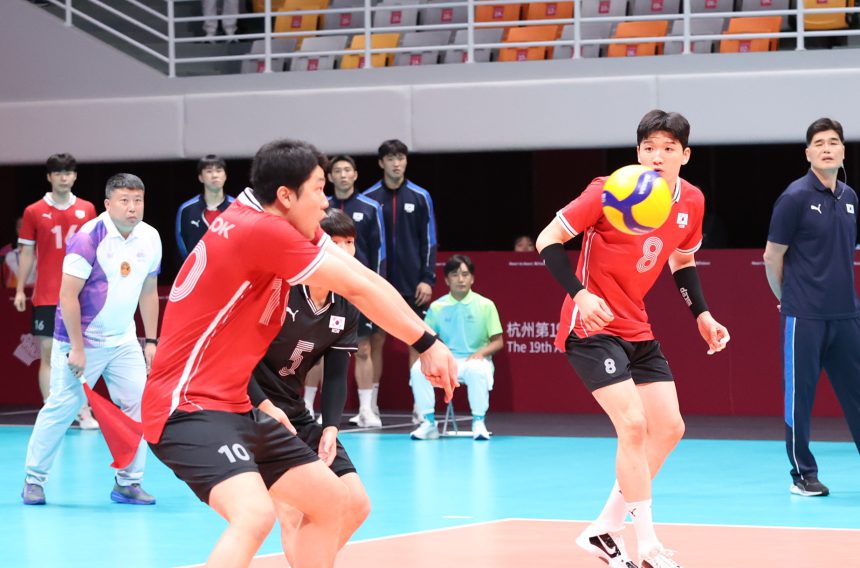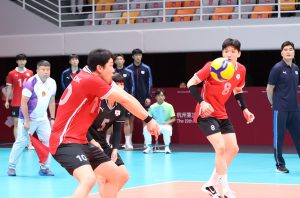 As unbeaten India had already surged away with the top spot in Pool C, Korea had to be content with second place in the pool with one win against one loss. Both teams qualified for the round of last 12, while winless Cambodia came in third place and suffered early Asian Games exit.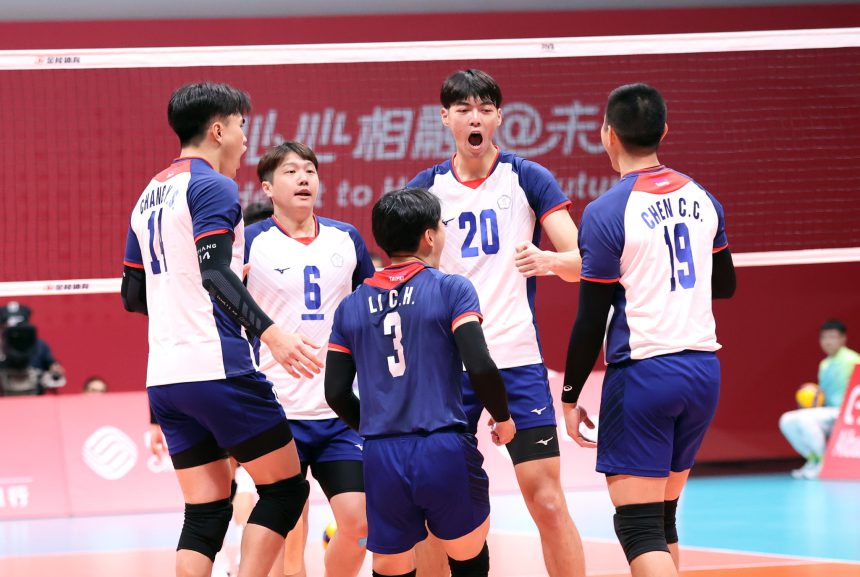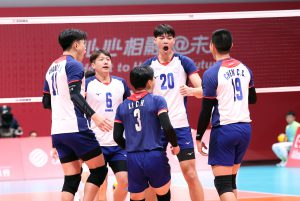 In the second match at this venue, Chinese Taipei made their dreams of advancing to round of last 12 come true following their hard-fought 25-22, 25-20, 25-21 win against spirited Mongolia.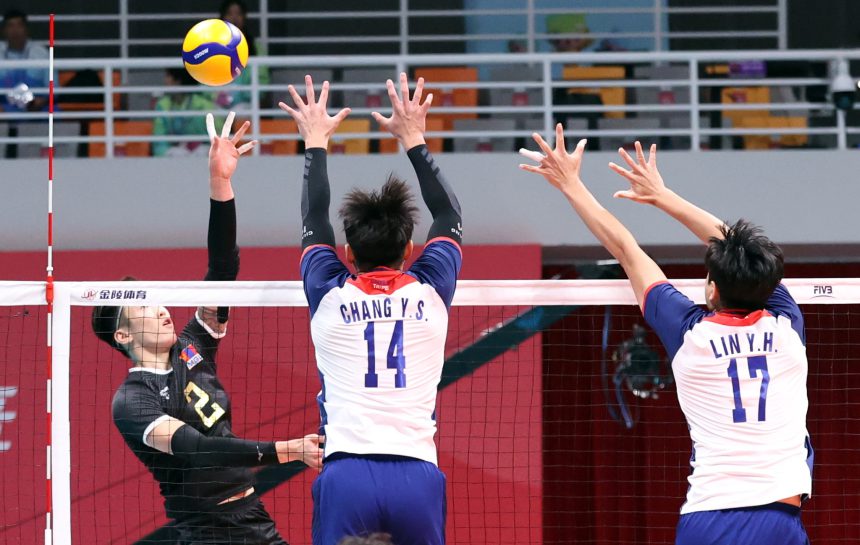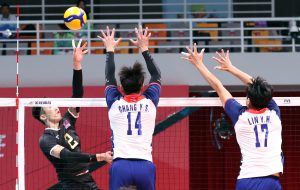 With unbeaten Pakistan earlier through to the next round as top spot in Pool D, Chinese Taipei followed in the Pakistan's footsteps of success by qualifying for that round as second place in this pool. Mongolia lost both matches to come in third position and crashed out of the competition.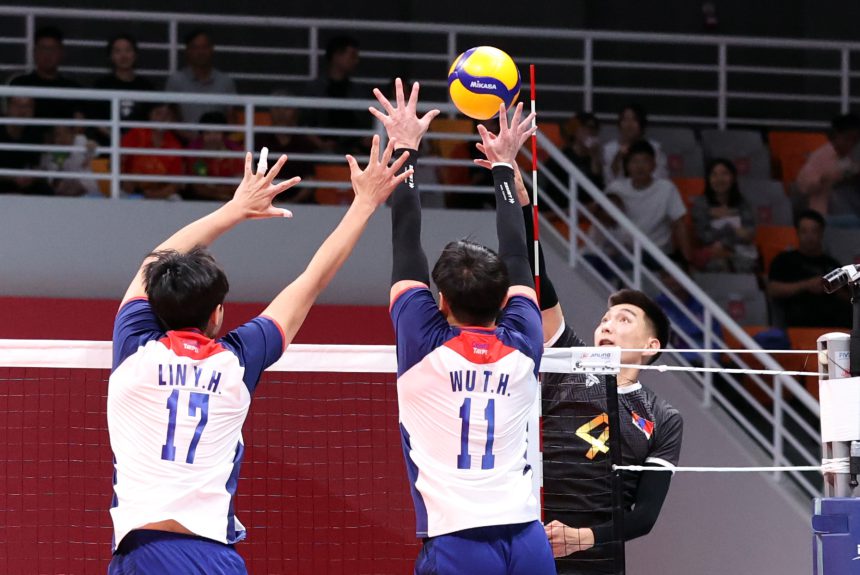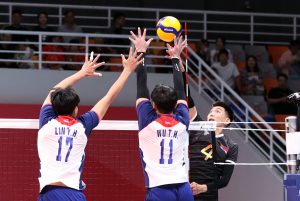 Opposite spiker Chang Yu-Sheng led the Chinese Taipei's offense with 15 points from 13 attacks and 2 aces, while left-hander Wu Tsung-Hsuan added another 14 points including 12 kills from 20 attempts. Opposite spiker Battur Batsuuri scored 14 points on the Mongolia's losing effort.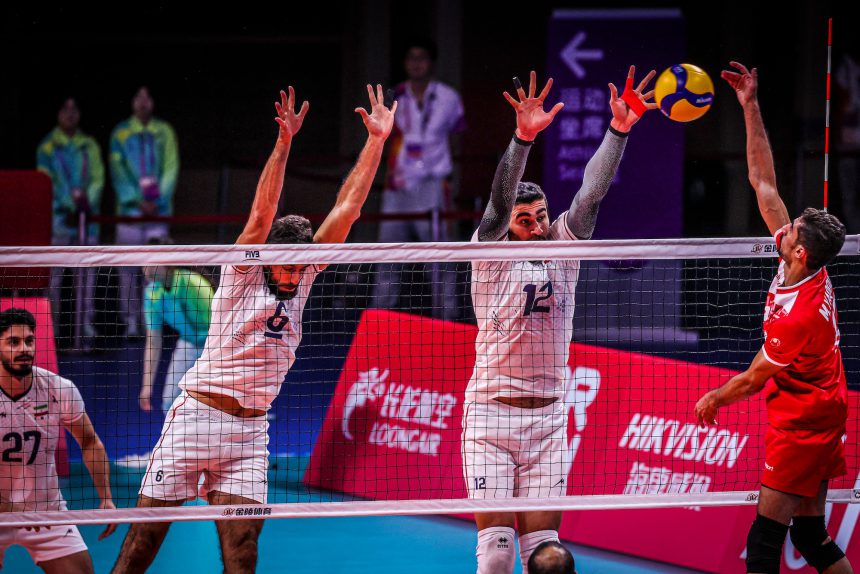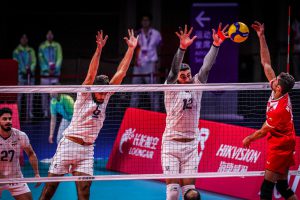 At China Textile City Sports Center Gymnasium in Keqiao, world No.11 and reigning consecutive two-time Asian Games winners Iran made it two on the trot in Pool B. The Iranians, who brushed off Nepal in comfortable straight sets the previous day, captured the top spot in Pool B after 3-1 (25-16, 25-19, 22-25, 25-20) demolition of Bahrain on Thursday, bagging an aggregate 6 points.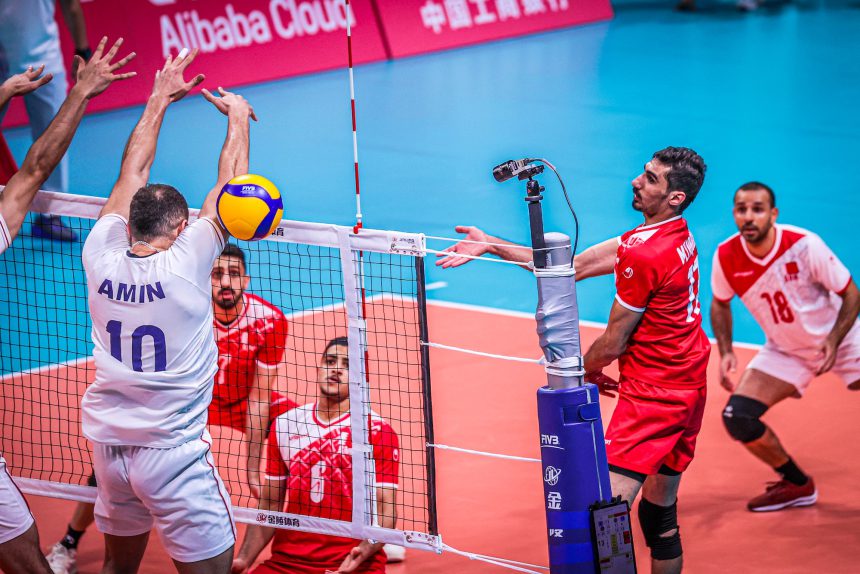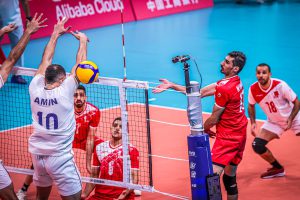 Despite the loss, the Bahrainis finished second in the pool with 3 points to join Iran in the next round of last 12. Winless Nepal came in third place with no point awarded to crash out of the competition.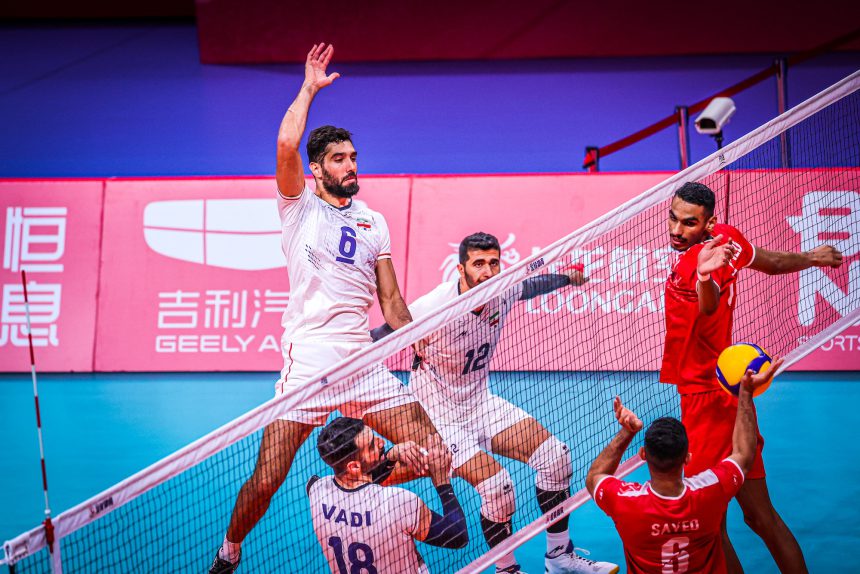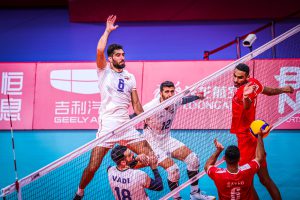 Powerful Amin Esmaeilnezhad scored a match-high 20 points from 16 attacks, 3 blocks and one ace for Iran, while Seyed Mohammad Mousavieraghi and Amirhossein Esfandiar added 12 points apiece. Khamis Ali Ebrahim Habib Yusuf contributed 12 points including 10 kills from 25 attempts in the Bahrain's loss.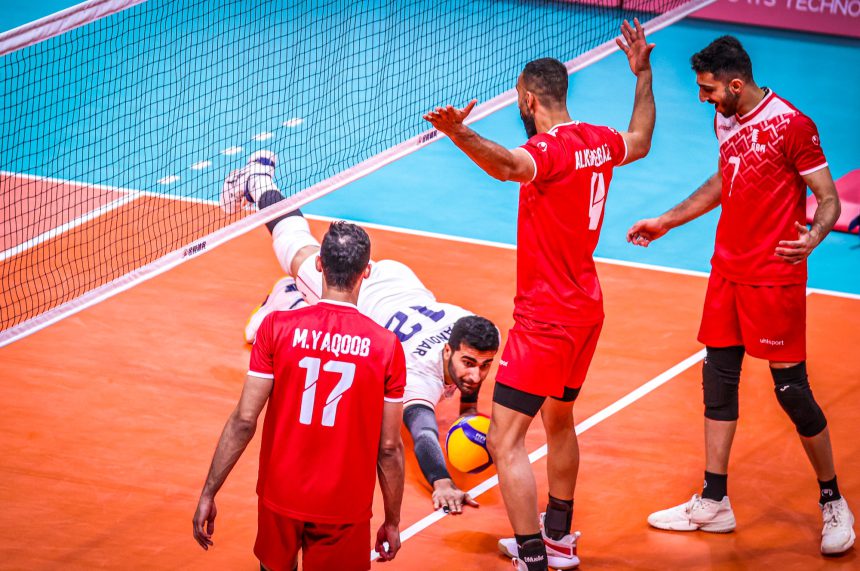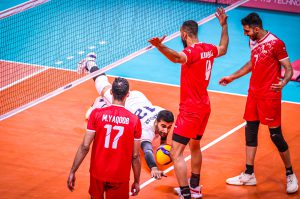 Iran last month lost their Asian title on home soil after succumbing to straight-set loss to Japan in the final showdown and are hoping to do their utmost in Hangzhou to bounce back from the stunning loss in the Asian meet with a possible win in the Asian Games. If the gold medal is within their reach here in Hangzhou, it will be Iran's three in succession in the quadrennial competition.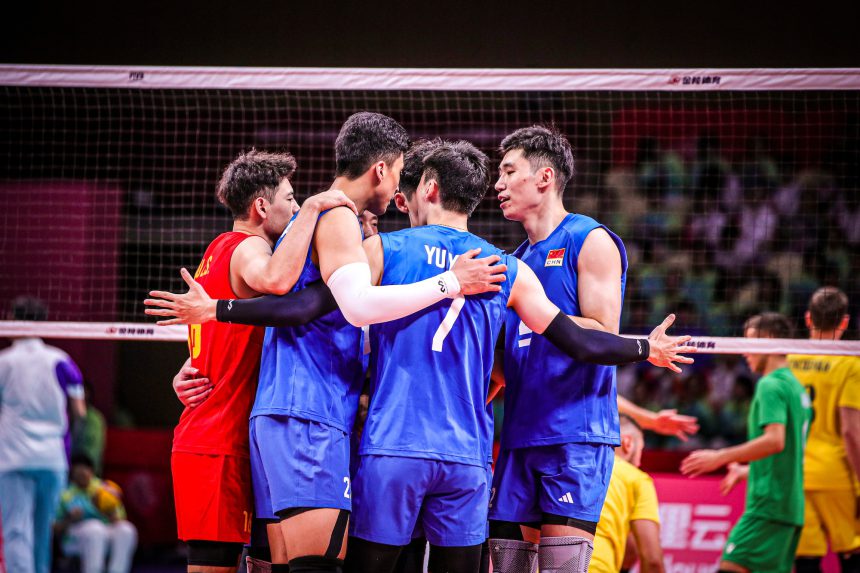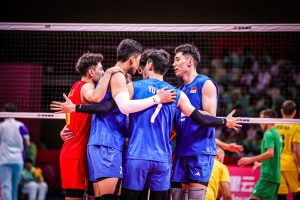 The other encounter at this venue saw world No.29 and last year's AVC Cup champions China, steered by star spiker Zhang Jingyin, post a scintillating straight-set 25-20, 25-23, 25-20 triumph over Kazakhstan, current world No.59, in a match to determine the Pool A top spot. China and Kazakhstan had already beaten Kyrgyzstan and as a results, both teams were assured of making the next round, putting Kyrgyzstan out of contention.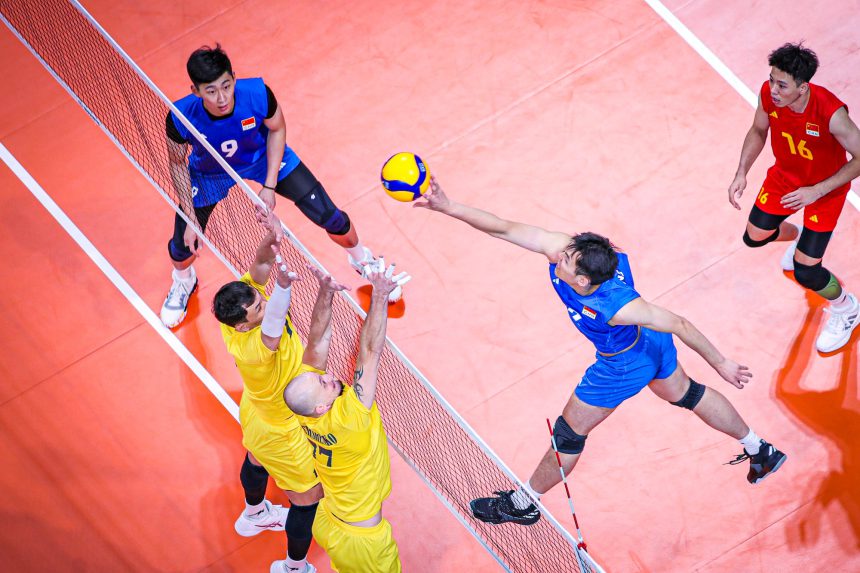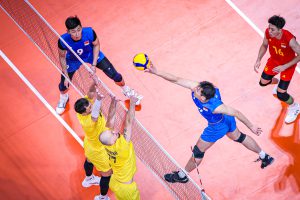 With two successive wins, hosts China came on top of Pool A, while Kazakhstan finished second in the pool and Kyrgyzstan ended their Asian Games campaign in third place.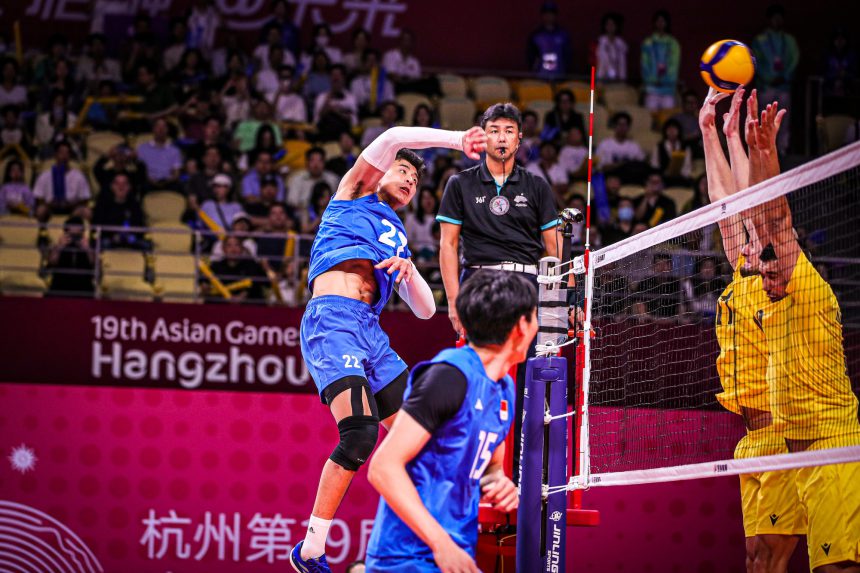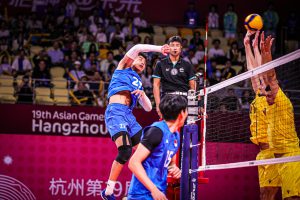 Outside hitter Zhang Jingyin, who stands 207cm tall, delivered 13 points including 12 attacks from 31 attempts for China, while Jiang Chuan and Peng Shi Kun kept good company to add 12 and 10 points respectively. Opposite spiker Maxim Michshenko led Kazakhstan with 11 points from 10 kills and one ace.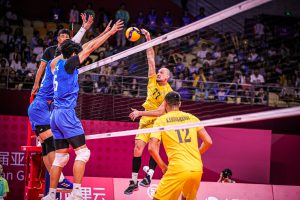 At Deqing Sports Center Gymnasium, world No.17 Qatar, bronze medallists at the last month's Urmia-hosted Asian Senior Men's Championship in Iran, made a clean sweep in Pool E following their dramatic four-set 25-21, 25-13, 22-25, 25-21 win against Hong Kong, China in their last preliminary match on Thursday. Qatar replaced their best players including Youssef Oughlaf, top scorer in the previous match against Thailand, Milos Stevanovic and Ibrahim Ibrahim Mohamed in this match but still proved too strong for the lower-ranked side, current world No.90.
Outside hitter Nikola Vasic led Qatar's offense with 19 points from 14 attacks and team-leading 4 aces , while opposite spiker Tam Chun Ho Damian led Hong Kong, China with 17 points including 14 kills from 34 attempts.
Qatar, which picked up silver medal at this year's FIVB Men's Challenger Cup on home soil, topped Pool E with 6 points from two straight wins, while Thailand finished second with 3 points from one win against one loss. Both teams advanced to the round of last 12, while winless Hong Kong, China came in third place in Pool E, packed their bag and returned home empty handed.
Two Pool F matches were also contested at Deqing on Thursday, with Japan and Indonesia cruising past their respective opponents to eventually finish Top 2 teams in the pool and book their berths for round of last 12.
Indonesia, world No.57 and defending consecutive three-time Southeast Asian Games gold medallists, faced no issue in overcoming Afghanistan in straight sets 25-18, 25-21, 25-17. Middle blocker Zulfi Hernanda scored a team-high 17 points including 16 kills from 21 attempts for Indonesia, while Wardak Mohammad Sebawoon led Afghanistan with 14 points.
Japan, world No.5, Asian champions and bronze medallists at this year's Volleyball Nations League but fielding second-string players in the Hangzhou Asian Games, beat Philippines in well-fought three-setter 25-19, 25-14, 25-23.
Akito Yamazaki chipped in with 11 points from 10 attacks and one block for Japan, while Hiroto Nishiyama added another 10 points. Rotter Steven Charles led the Philippines' charge with 13 points including 12 kills from 19 attempts.
Japan proved invincible in Pool F to capture the top spot in the pool with 9 points from three wins in a row and without dropping a set to their respective rivals. Indonesia came in second place with 6 points from two wins against one loss, with Philippines and Afghanistan in third and fourth places respectively.
With Japan and Indonesia through to the next round, things turned sour for Philippines and Afghanistan as both teams suffered setbacks to leave the competition before the dazzling Opening Ceremony of 19th Asian Games Hangzhou 2022 will officially burst into life on Saturday, September 23, 2023.
At the end of the pool round-robin preliminaries on Thursday, top two teams from each pool had already been confirmed for the next round of last 12 as follows.
Pool A: China and Kazakhstan
Pool B: Iran and Bahrain
Pool C: India and Korea
Pool D: Pakistan and Chinese Taipei
Pool E: Qatar and Thailand
Pool F: Japan and Indonesia
Teams finishing third in Pool A (Kyrgyzstan), Pool B (Nepal), Pool C (Cambodia), Pool D (Mongolia) and Pool E (Hong Kong, China) and third and fourth places in Pool F (Philippines and Afghanistan) all did not make the cut for the next round, definitely ending their campaigns in the 19th Asian Games Hangzhou 2022 and starting to pack their bags.
On Friday, 12 qualified teams (Top 2 teams from each pool) will strut their stuff in the cross matches for Classification Round of rankings 1-6 and 7-12, with B1 (Iran) taking on E2 (Thailand), A2 (Kazakhstan) challenging F1 (Japan), A1 (China) playing F2 (Indonesia), B2 (Bahrain) meeting E1 (Qatar), C1 (India) facing D2 (Chinese Taipei) and C2 (Korea) pitted against D1 (Pakistan). The six winning teams on Friday will next fight for ranking 1-6, with the remaining 6 losers relegated to ranking 7-12.
QUICK LINKS
AVC Website: click www.asianvolleyball.net
AVC Facebook: click www.Facebook.com/AsianVolleyballConfederation
AVC Twitter: click: www.twitter.com/AsianVolleyball
AVC Instagram: click: https://www.instagram.com/avcvolley/?hl=en
AVC Youtube: click: Asian Volleyball Confederation
AVC WeChat: Asian Volleyball Confederation