Australia, China and Thailand lead the continent's charge
Roi Et, Thailand, November 8, 2023 – With action-packed main draw now underway, participating teams made utmost efforts to strive to secure berths in next phase of the topflight competition in the 2023 FIVB Beach Volleyball U21 World Championships in front of the picturesque Roi Et Tower in this northeastern province of Thailand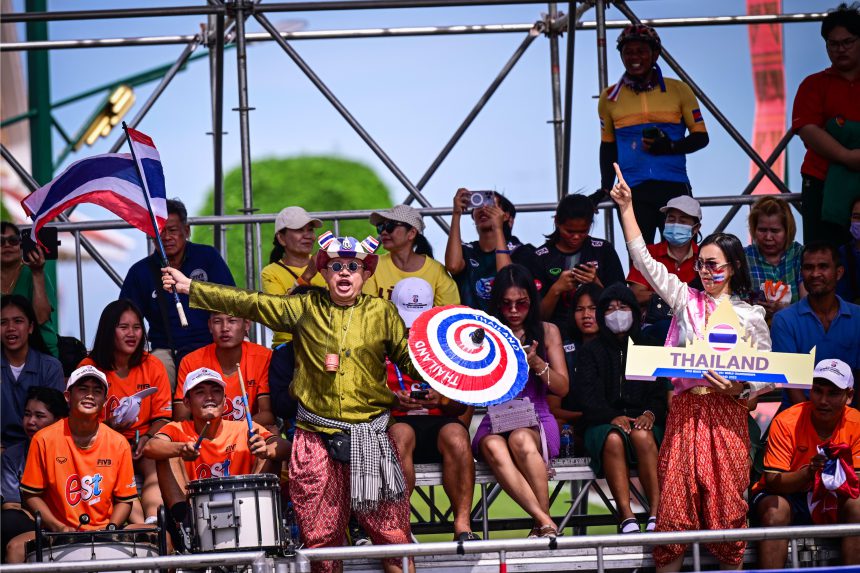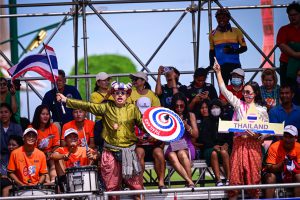 Thirty-two teams apiece in men's and women's events are strutting their stuff in the Main Draw, split into eight pools of four teams apiece to contest pool round-robin preliminaries between November 8 and 9. Only the best three-ranked teams in each pool will next advance to Round of 24 on November 10. Qualified teams will then make the cut for the quarterfinals on November 11, with semifinals, bronze and gold medal matches taking place on November 12, the last day of the double-gender championships.
Despite daunting challenges from big names and young talents from around the world, Asian teams also fared well on Day 1 Main Draw of the Beach Volleyball U21 World Championships in Roi Et.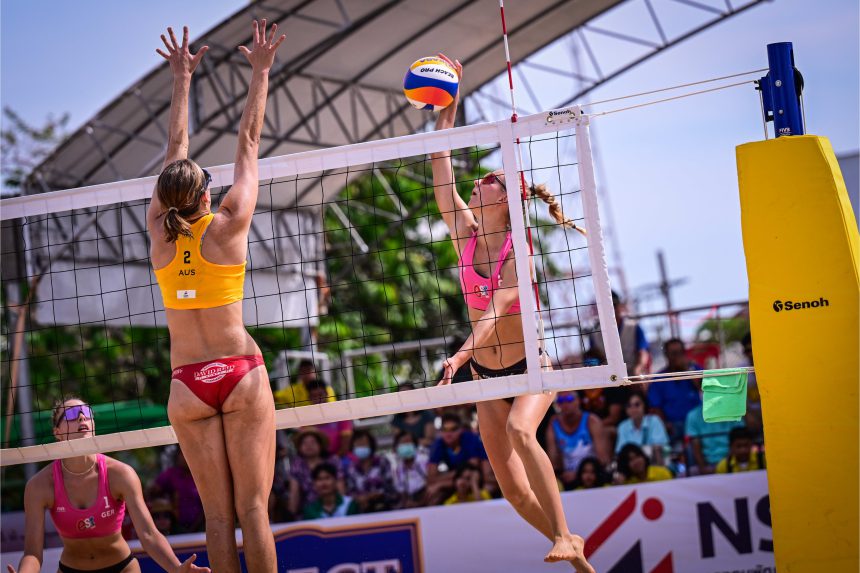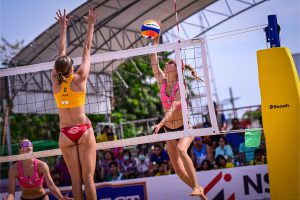 In the women's event, Stefanie Fejes proved a major force of Australia to be reckoned with. In 2021, Fejes teamed up with Alisha Stevens to capture the Asian U21 Beach Volleyball Championships in Nakhon Pathom, Thailand and repeated the similar feat earlier this year as she partnered Jasmine Fleming to win the continental title for the same age category last July at Ban Nongyama School here in Roi Et.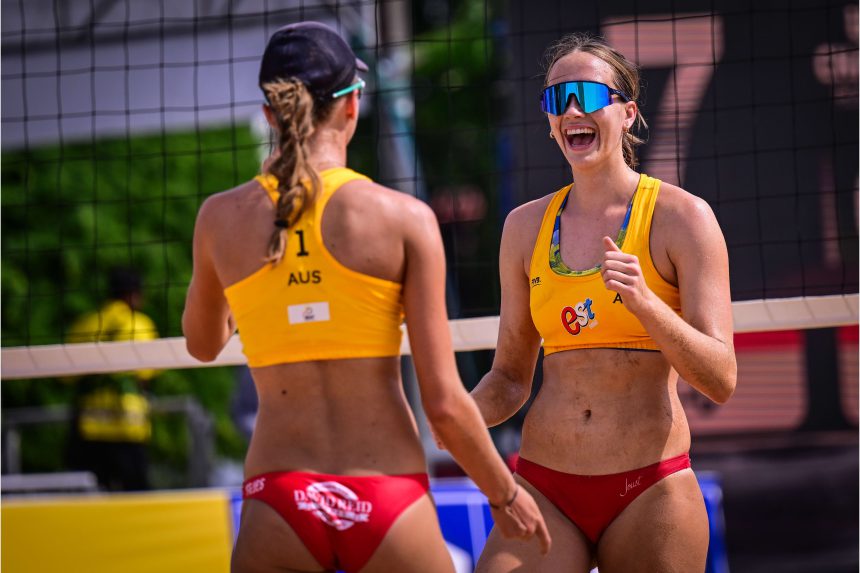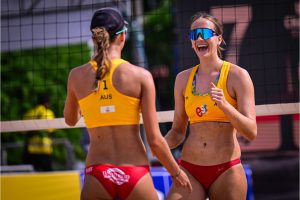 Fejes and Fleming returned to the same province with higher expectations this time. As Australia became the lone Asian nation to take medals in the FIVB U21 World Championships, with Becchara Palmer/Alice Rohkamper securing silver in 2007 in Modena, Italy and Mariafe Artacho/Taliqua Clancy claiming bronze in 2012 in Halifax, Canada, Fejes and Fleming hoped to make their mark this time to return with another podium finish.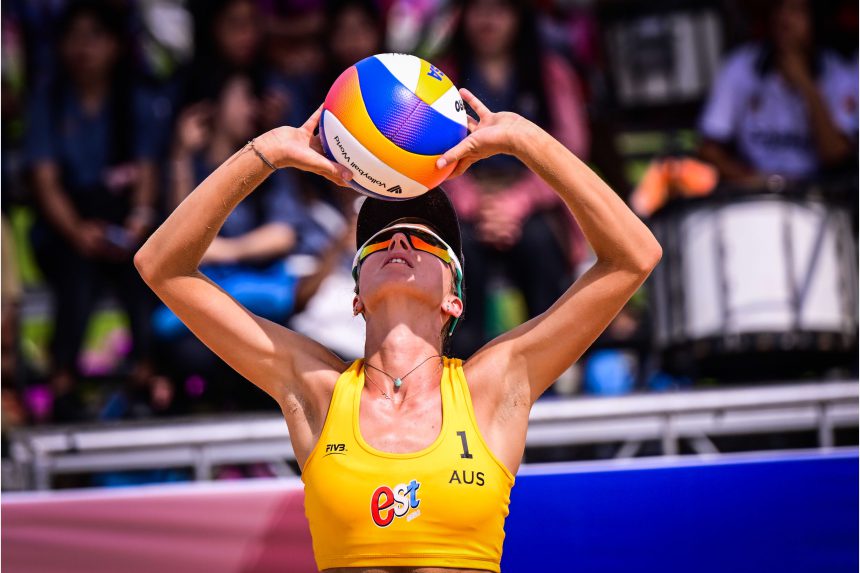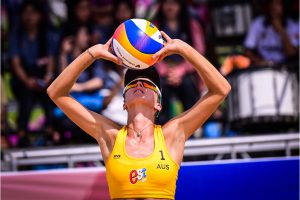 Contesting Pool E, the Aussies got off to a flying start on Wednesday to power past qualifiers Elea Beutel/Clara Draben from Germany 2-0 (21-7, 21-16). Fejes/Fleming will next take on Gambians Anna Marie Bojang/Fatou Ceesay on Thursday and play their last preliminary match against Kazakhstan's Nadezhda Ivanchenko/Laura Kabulbekova in the all-Asians affair on Friday.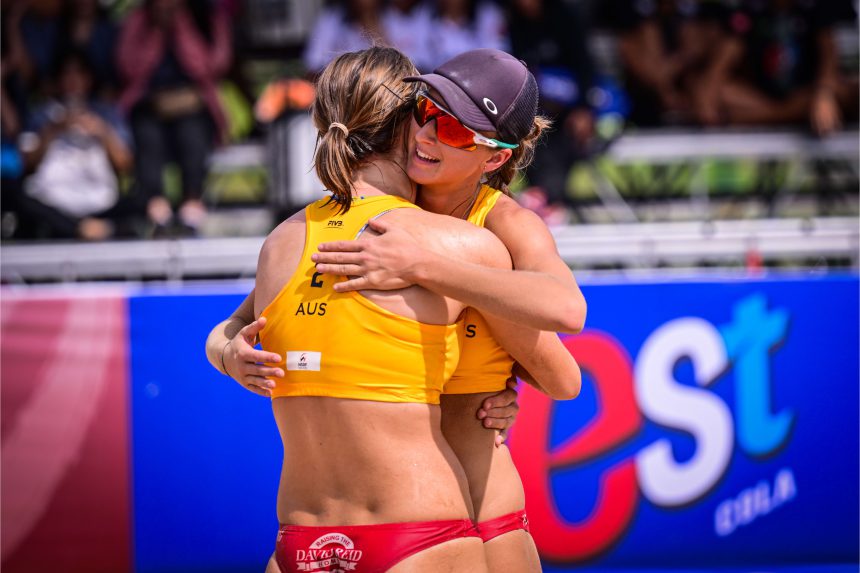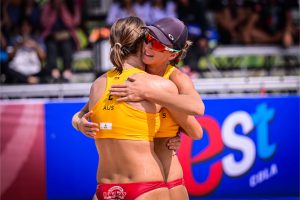 "We have come to this tournament because this will be our last time in the age-group competitions. We had a pretty good preparation. We have the same goal that we want to get on the podium," said the 20-year-old Fejes, who sealed victory in the 2023 Beach Pro Tour Coolangata Futures with partner Jana Milutinovic.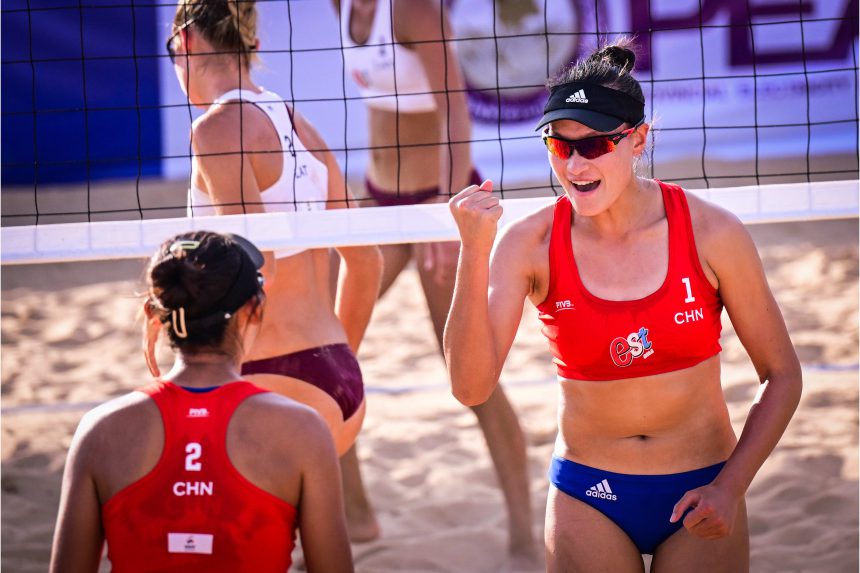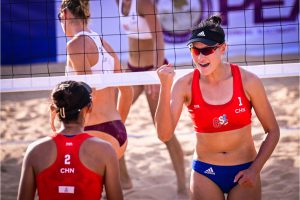 Talented Xu Yan/Zhou Mingli claimed back-to-back wins on Wednesday. The Chinese pairing first managed a 2-0 (21-18, 21-13) shutout of Maria Isabel Chacon Espinoza/Maria Jose Galindo Quiroga from Bolivia and crushed Latvians Liva Ebere/Deniela Konstantinova 2-0 (21-16, 21-13) later in the afternoon.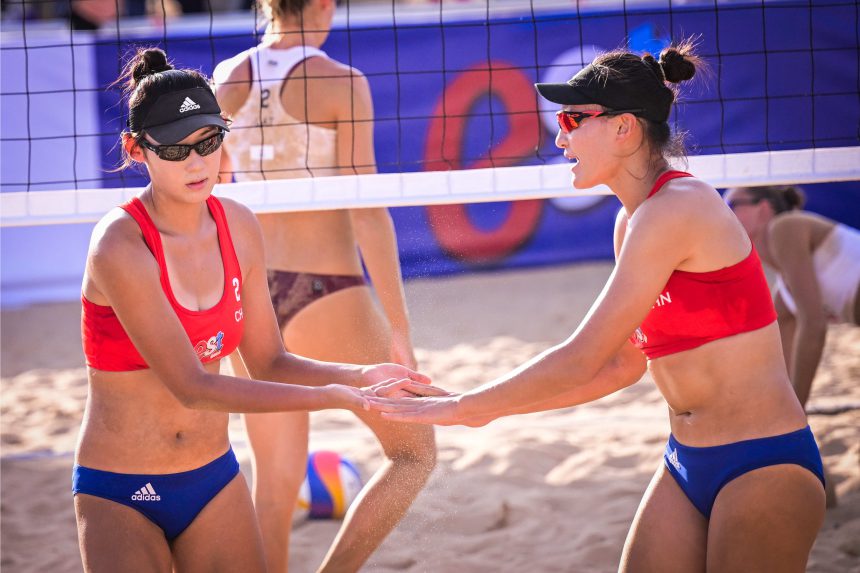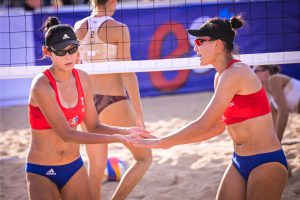 With two wins in a row, Xu/Zhou are likely to make the next round. They are due to take on Czechia's Pavelkova twins, Anna and Katerine, in their last Pool D encounter on Thursday.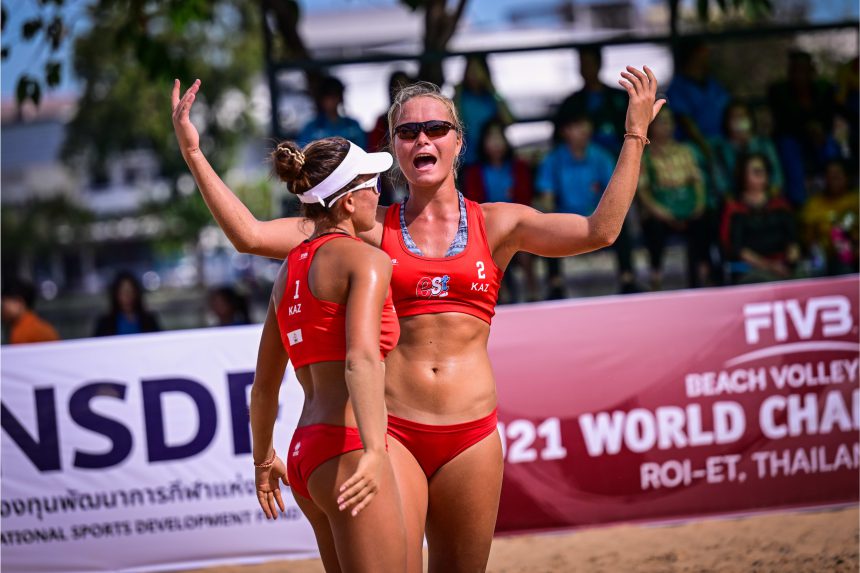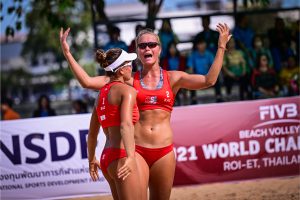 In Pool E, Kazakhs Ivanchenko/Kabulbekova registered their first win following their 2-0 (21-16, 21-7) demolition of Gambians Anna Marie Bojang/Fatou Ceesay 2-0 (21-16, 21-7), while Vietnamese Mai Hong Hanh/Nguyen Thi Thu succumbed to their first 0-2 (12-21, 14-21) loss to Brazilians Carolina Sallaberry Cavalcanti/Larissa Ferreira Gomes de Vasconcelos in Pool F.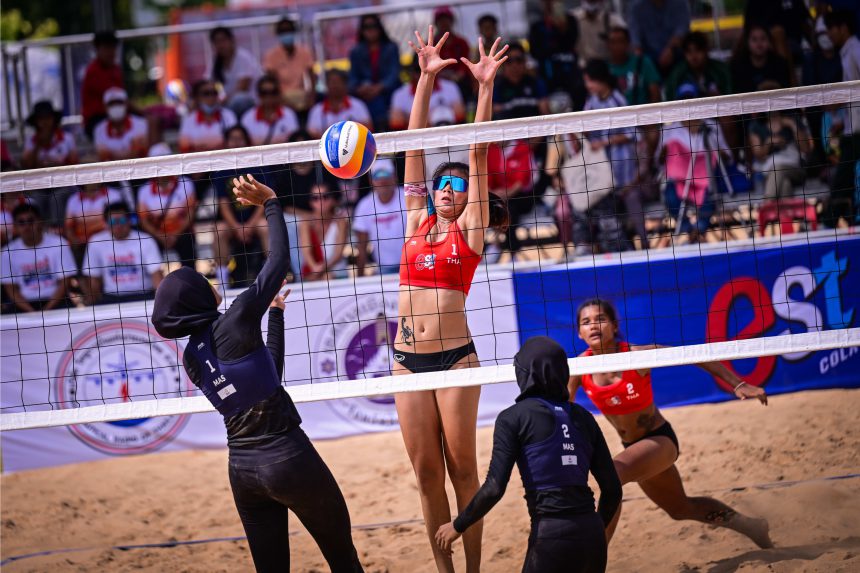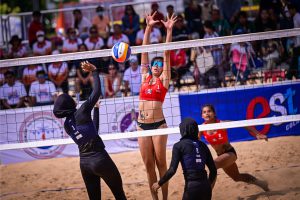 Hosts Thailand's hopefuls Patcharaporn Seehawong, who partnered Jidapa Bunongkhun to claim silver at the Asian U21 Championships in this province last July, switched to team up with Suchinna Choemphun this time and made a good start with 2-0 (21-7, 21-19) win against Malaysians Farwizah Aina Ahmad Nizar/Shamsulrizal Nur Auni Maisarah in Pool H.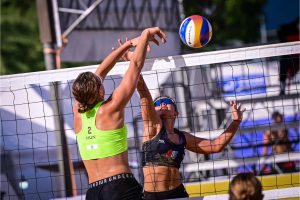 Another Thai duo, Salinda Mungkhon/Jidapa Bunongkhun, enjoyed mixed fortunes in Pool A on Wednesday. In the morning clash, Salinda and Jidapa went down 0-2 (13-21, 26-28) to qualifiers Zsofi Vasvari/Stefania Flora Kun from Hungary.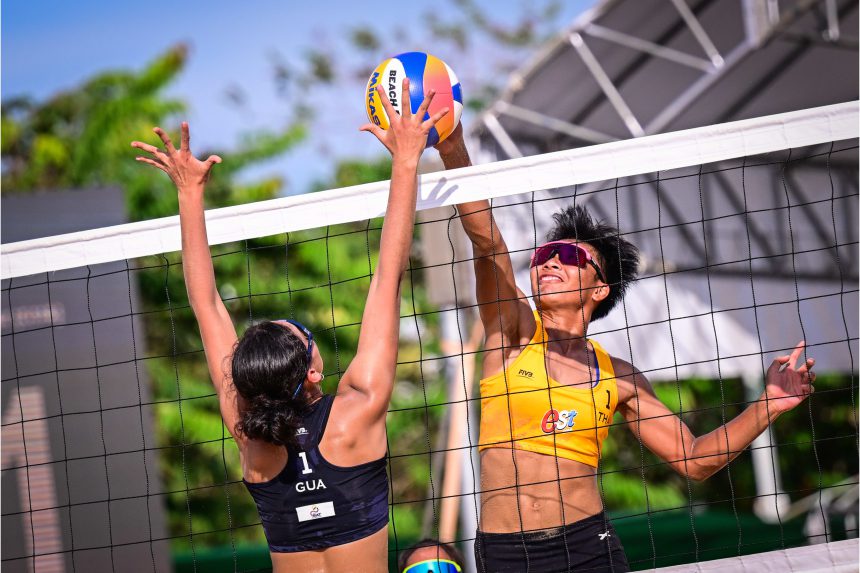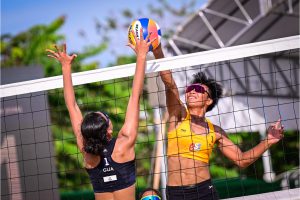 However, the Thai pair braved the blazing sun and soaring temperature of 33 degrees Celsius later in the afternoon to brush off Guatemala's Maritza Isabel Zuniga Cambara/Danna Mariela Aguilar Hernandez in a lopsided battle 21-8, 21-5.
In the men's event, Australian Ben Hood, who partnered Lucas Josefsen to capture the Asian U21 Championships here in Roi Et last July, switched to team up with D'Artagnan Potts and pull off a 2-0 (21-16, 21-16) triumph over Iranians Ali Ghorbanpasandi/Habib Naseri in their first Pool D clash.
Kazakhstan Vladislav Mastikhin/Nurboldy Kulboldyyev made a disappointing start with 0-2 (11-21, 11-21) loss to Lebanon's Hadi El Chabib/Omar Abi Karam in Pool B and are due to next challenge Brazilians Eduardo Henrique Barbosa da Silva/Isac Adolfo Farias Barbvosa on Thursday.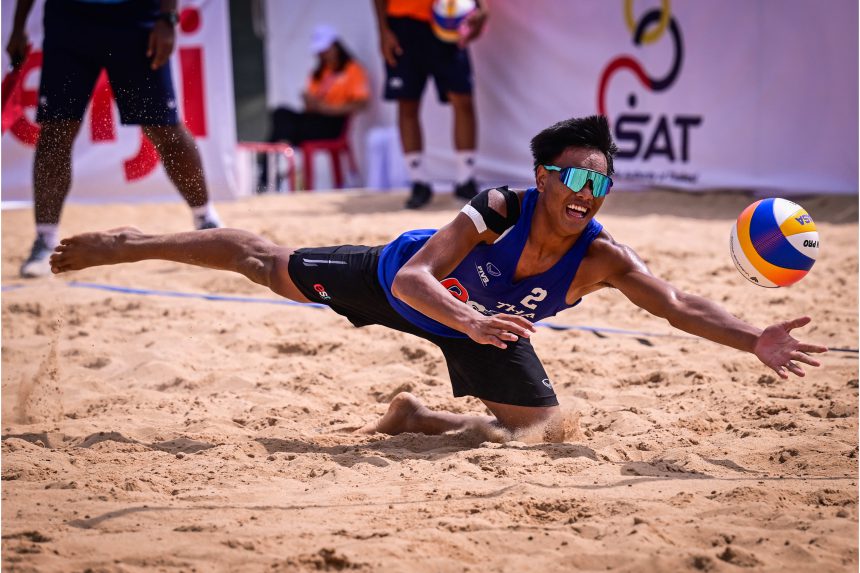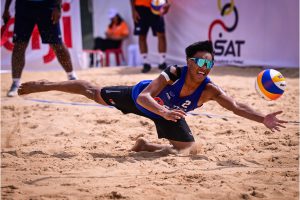 Both pairings of hosts Thailand lost their matches on Wednesday as Wichaya Wisetkan/Saiphirun Ruairung went down 0-2 (16-21, 20-22) to qualifiers Vitalii Savvin/Anton Moiseiev from Ukraine in Pool A, with Watanyoo Jaita/Kittipoom Ruchisuk losing 0-2 (17-21, 13-21) to China Zhou Yongji/Xu Zongqi, bronze medallists at the Asian U21 Championships here last July, in Pool H.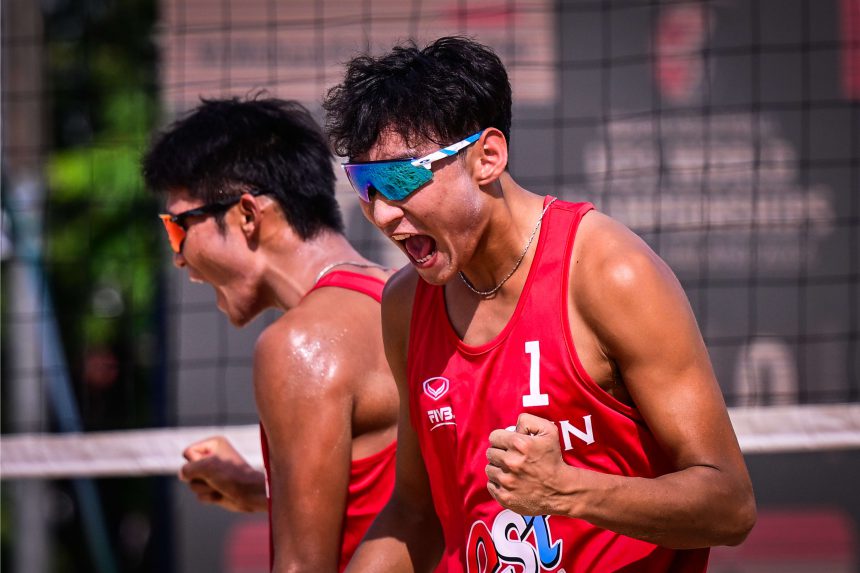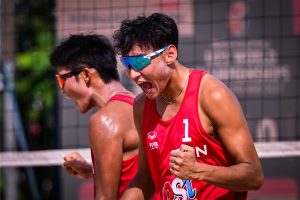 The Main Draw continues on Thursday, with losing teams attempting to get back on the right track to ensure the Top 24 berths can be within their reach.
For match schedule and results, please visit https://en.volleyballworld.com/beachvolleyball/competitions/u21-world-championships-2023/schedule/
MATCH SCHEDULE
MEN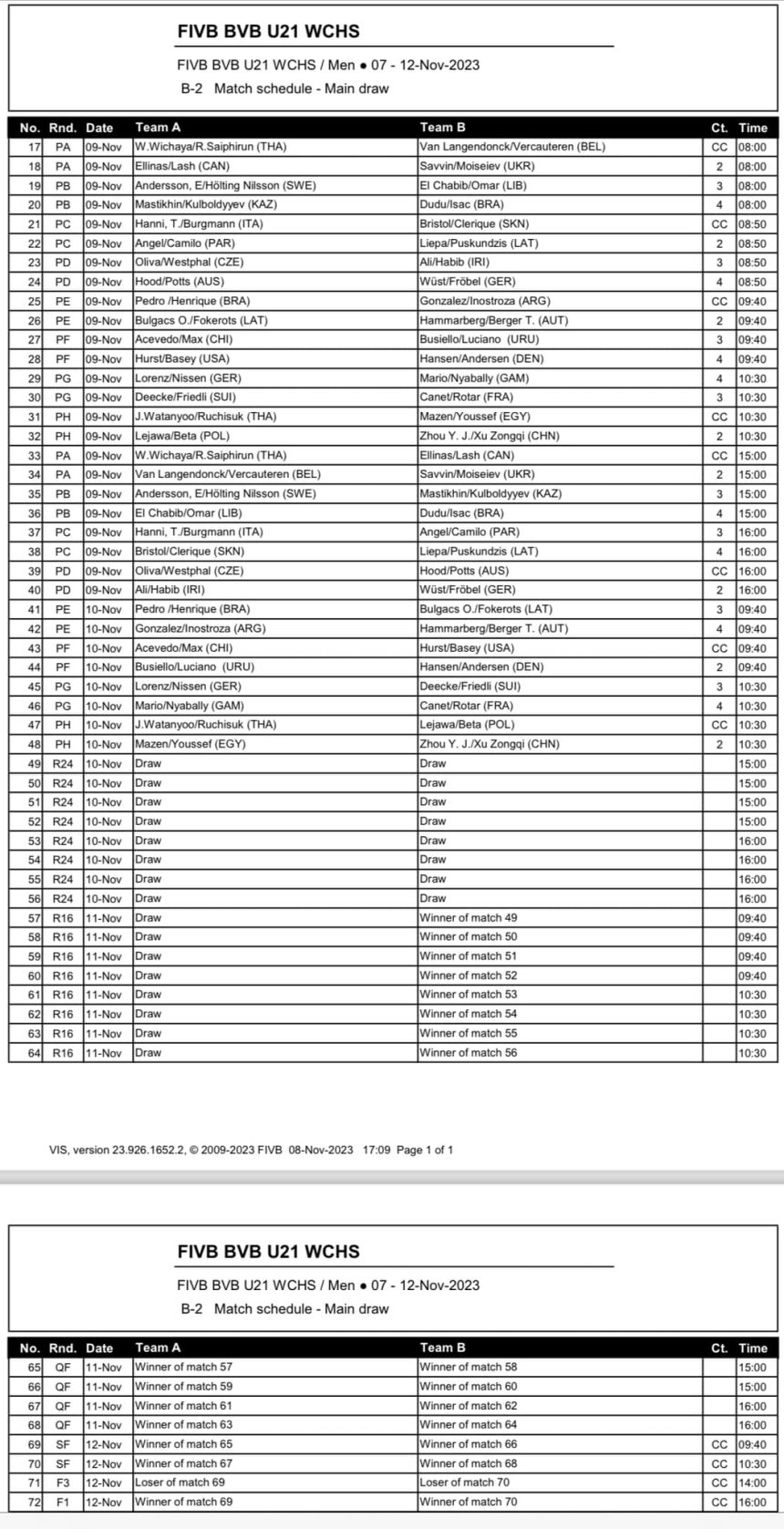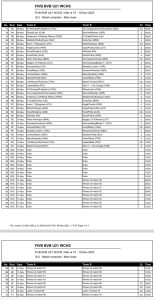 WOMEN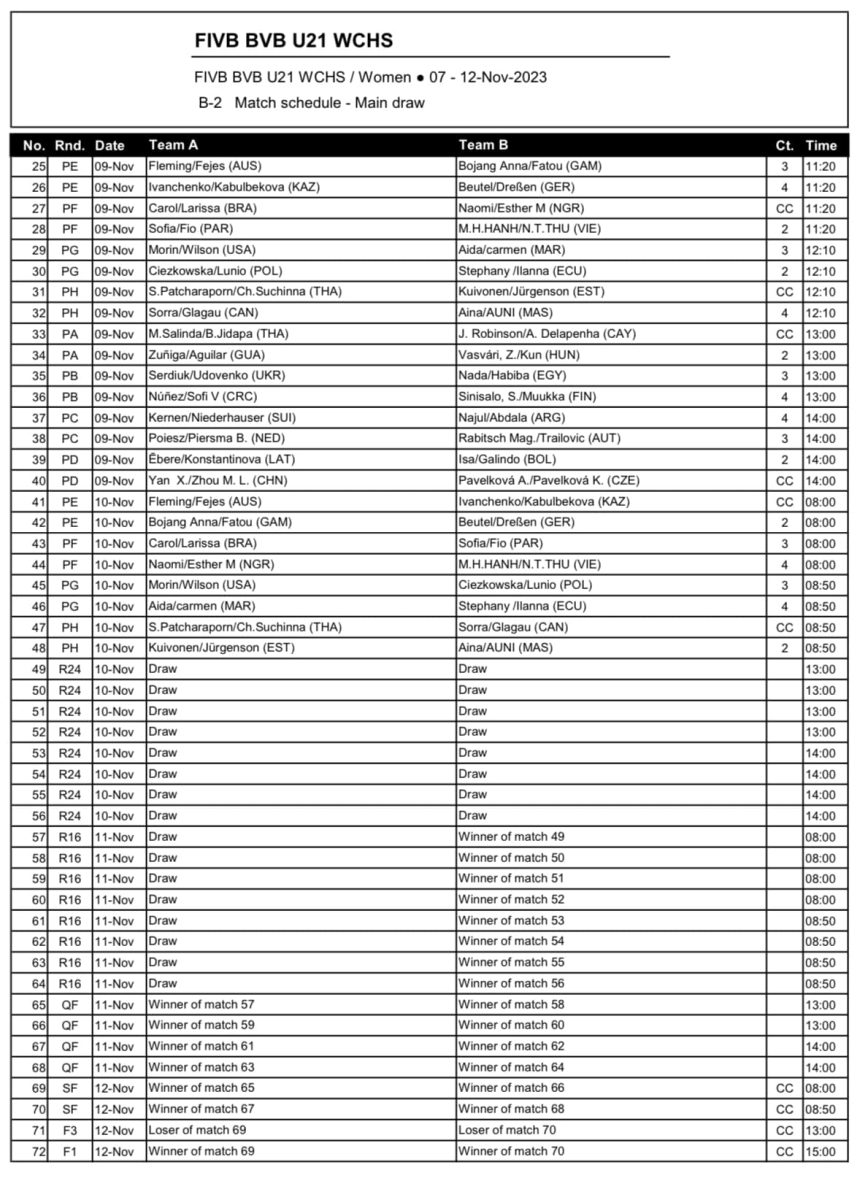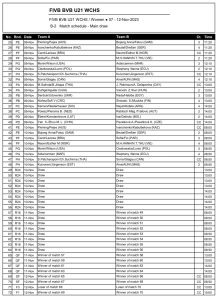 QUICK LINKS
AVC Website: click www.asianvolleyball.net
AVC Facebook: click www.Facebook.com/AsianVolleyballConfederation
AVC Twitter: click: www.twitter.com/AsianVolleyball
AVC Instagram: click: https://www.instagram.com/avcvolley/?hl=en
AVC Youtube: click: Asian Volleyball Confederation
AVC WeChat: Asian Volleyball Confederation