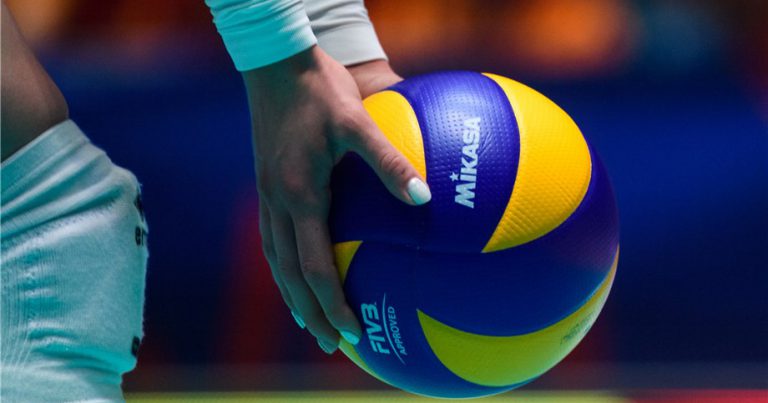 Bangkok, Thailand, March 19, 2020 – In light of the growing spread of the naval coronavirus "Covid-19" which has caused international travel limitations in different parts of Asia and a strict lockdown implemented in many countries, AVC came to a decision to either cancel or postpone upcoming activities and competitions until further notice.
As the world and Asia in particular is facing an unprecedented health challenge, clearly a collective response is needed. Cooperation and mutual understanding must be the guiding principles for all decision makers to have in mind at this crucial moment in time. Health and well-being of athletes, officials and fans is definitely the AVC's highest priority, while the mutual decision to cancel or postpone the event was made in the best interest of all parties involved.
It goes without saying that AVC will keep in regular contact with all Asian volleyball family during this difficult period. During this time, athletes and team officials will have the opportunity to hold the team together, through thick and thin, emerge stronger and better prepared for the brighter future.
Thus, AVC, in close consultation with all participating National Federations and relevant sporting authorities, has decided on the future of the volleyball and beach volleyball season for the upcoming weeks.
Regarding volleyball competitions, hosts Bangladesh had already confirmed that the 2020 Asian Senior Men's Central Zone Volleyball Championship in Dhaka from March 22-28 is postponed and has been rescheduled for September 5-11. AVC had also gave organisers Thailand Volleyball Association and host province Nakhon Ratchasima the green light when they asked for the postponement of the 2020 Asian Men's Club Volleyball Championship from April 18-25 and is rescheduled for August 10-17.
The 3rd Gulf Cooperation Council Games Volleyball Tournament in Kuwait, which is initially set to be held between April 4 and 14, is also postponed until December due to the Covid-19 pandemic. More importantly, the FIVB has decided to postpone the Volleyball Nations League (VNL) until after the Tokyo 2020 Olympic Games.
In terms of beach volleyball events, hosts Thailand decided to call off two major competitions – the FIVB World Tour 1-star event Pak Bara Open in Satun from April 8-11 and the Asian Beach Volleyball Tour Samila Open at Samila Beach in Songkhla between April 14 and 17. However, both events, according to AVC Beach Volleyball Director Mr Kritsada Panaseri, are expected to be held later in September.
The 2020 AVC Asian U19 Beach Volleyball Championships at Saphan Hin Park in Phuket, Thailand from March 12 to 15 was also postponed, with the new schedule likely during September 23-27, while the FIVB U19 Beach Volleyball World Championships in Roi Et, Thailand from September 1 to 6 also need to be rescheduled. However, the new competition schedule will be confirmed by FIVB later this year.
Earlier, the 2020 AVC Women's Beach Volleyball Tour Can Tho Open in Vietnam between April 20-23 was postponed and rescheduled for October 24-28, while the FIVB Beach Volleyball World Tour 3-star event at Coolangatta Beach, Gold Coast, Australia from March 18-22 was also called off. The FIVB and Volleyball Australia will work together to identify competition dates later in 2020 when the event can be held, as the FIVB Beach Volleyball World Tour 3-star event in Jinjiang, China from May 13-17 was cancelled over grave Covid-19 outbreak concerns.
The situation around the Covid-19 virus is also impacting the preparations for the Semi-finals and Finals of the AVC Continental Cup, a beach volleyball double-gender event which has served as the qualification for the 2020 Tokyo Olympic Games, in China's coronavirus epicentre Wuhan. The Semi-Finals are due to take place from June 20 to 22, with the Finals being held between June 25 and 28.
Kritsada said that since Wuhan is the city where the Covid-19 outbreak began, it's likely that the Semi-finals and Finals of the 2020 AVC Continental Cup will be moved out of Wuhan to be held in another Chinese city instead. However, on condition that the Semi-finals and Finals cannot be organised in China, Vanuatu is possible to replace Wuhan as the alternative host options for the events.
On this matter, AVC Secretary-General Mr Shanrit Wongprasert said that AVC Headquarters is evaluating the status of each event on a case-by-case basis. By working closely with the relevant National Federations and event organisers, AVC then can make things clear if each event can be held amid the Covid-19 crisis.
"To get through tough times during the Covid-19 outbreak is not that easy. AVC has to assess each event in all aspects, work closely with participating National Federations and event organisers and conduct a feasibility study whether we have to postpone or cancel an event or switch to the other host nation. After that, AVC Headquarters will circulate emails to AVC Board of Administration Members for them to study the relevant matters thoroughly and make a final decision on each event if it should be postponed or cancelled. Normally, the final decision should be made within two months in order that the host nation and organisers can be well-prepared for the staging of that tournament. Regarding the AVC Continental Cup Semi-finals and Finals, AVC Headquarters will circulate emails to BA Members for further consideration and decision at the end of March or in early April." Shanrit was quoted as saying.
"Over fears of the Covid-19 spread, AVC Headquarters finds that chances of staging AVC competitions during this time remain uncertain. We have to wait and see what we can do during this difficult period. However, we will keep regular contact with all National Federations, event organisers and BA Members to make sure that the volleyball and beach volleyball season can continue with a brighter prospect," he added.
Meanwhile, the Asian International Referee Candidate Course, which is due to take place in Doha, Qatar from April 3 to 9, 2020, is postponed and rescheduled for October-November.
Despite the growing spread of Covid-19 worldwide, AVC Headquarters in Bangkok, Thailand is still open during office hours on weekdays. Further competition updates will be posted on official AVC website at www.asianvolleyball.net and www.facebook.com/AsianVolleyballConfederation. To contact AVC Headquarters, please send your email to avc.bk@asianvolleyball.net.
Related links of AVC
AVC Website: click www.asianvolleyball.net
AVC Facebook: click www.Facebook.com/AsianVolleyballConfederation
AVC Twitter: click: https://twitter.com/avcvolley
AVC Instagram: click: https://www.instagram.com/avcvolley/?hl=en
AVC Youtube: click: Asian Volleyball Confederation
AVC WeChat: Asian Volleyball Confederation