Beijing, China, February 20, 2019 – Beijing Auto captured a dazzling come-from-behind 3-1 (22-25, 25-10, 25-20, 25-16) victory over hosts Shanghai Bright Ubest and took the lead in entering the China Women's Volleyball Super League finals with a 3-0 record, while Jiangsu Zhongtian Steel also staged an incredible comeback in the first set to secure a 3-0 (26-24, 25-14, 25-20) triumph against the menacing visitors Tianjin Bohai Bank on Tuesday evening at the third round of semi-finals.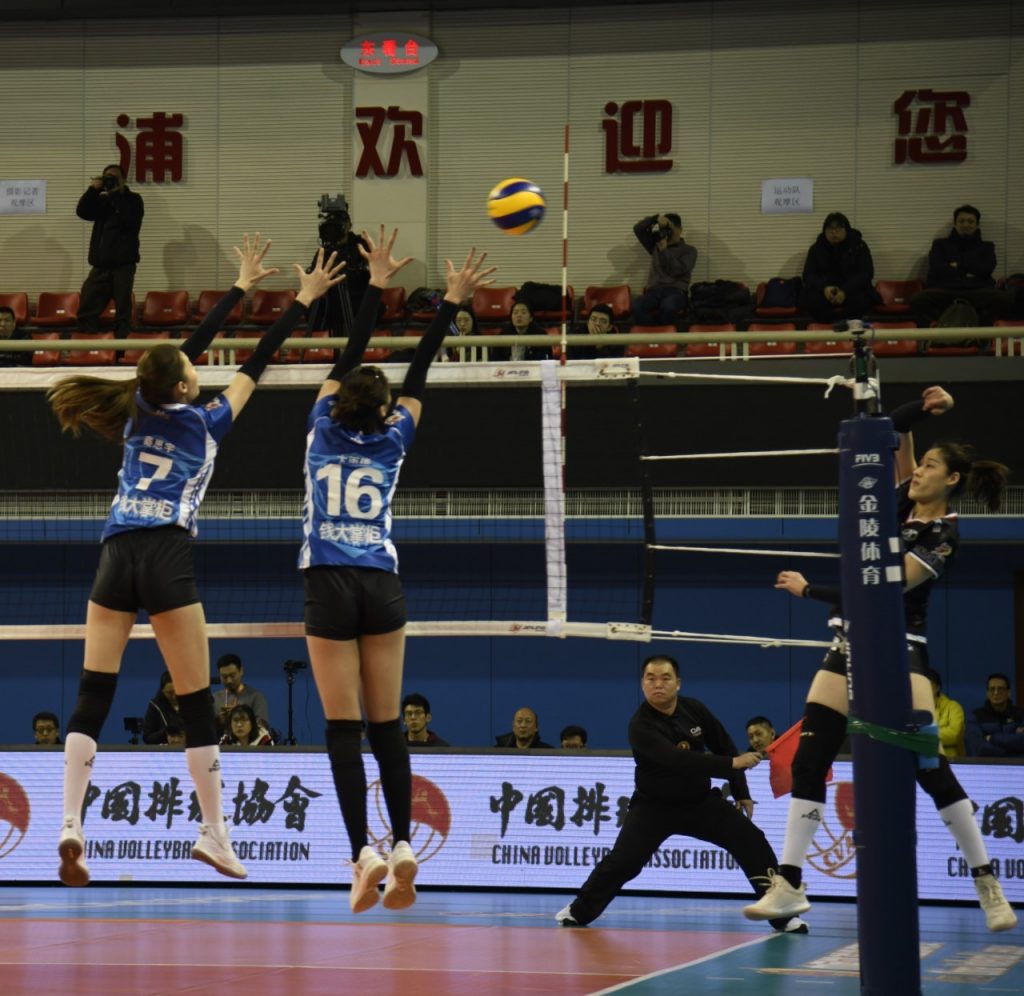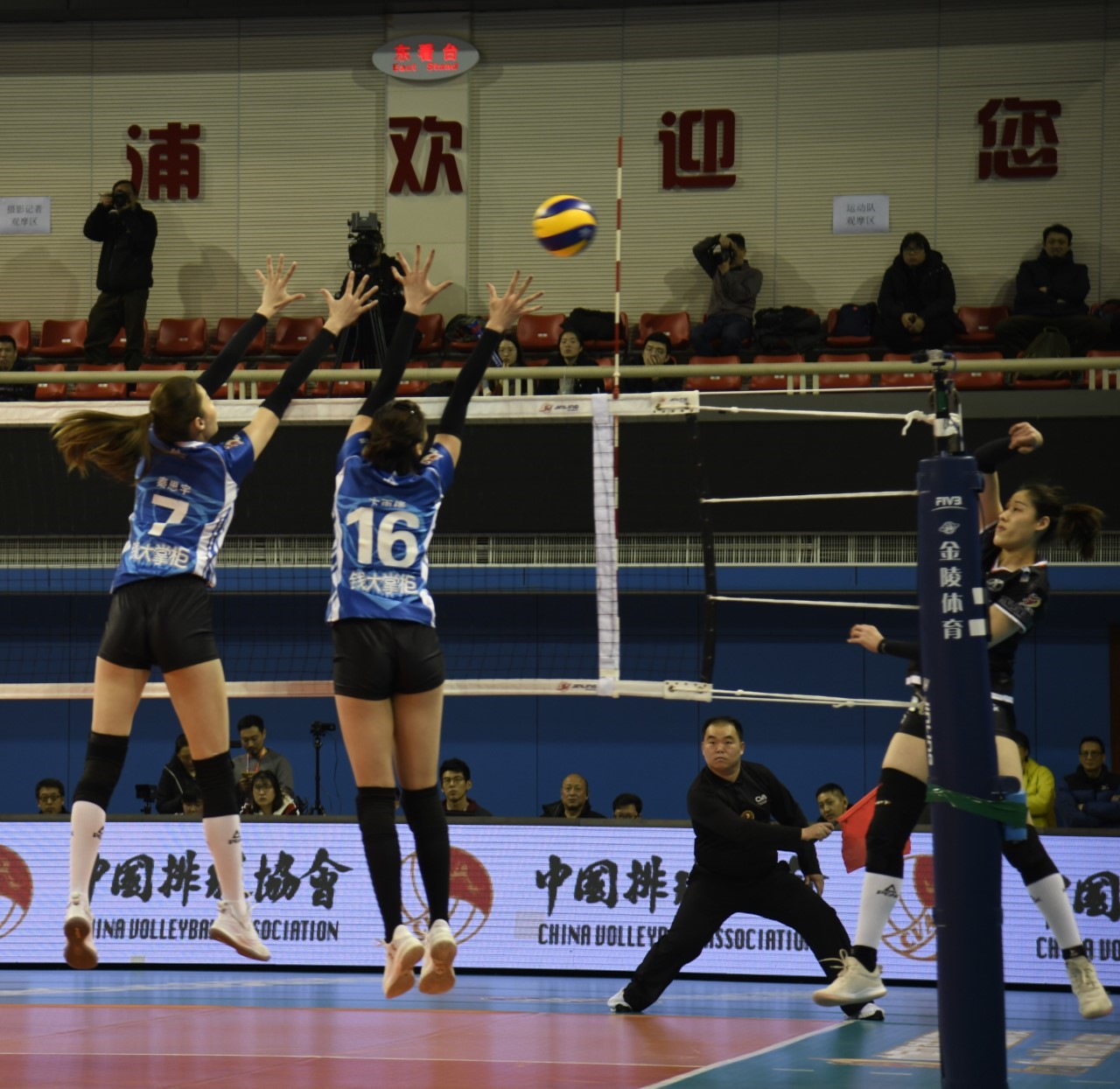 Shanghai had a good start with their nice combinations and good blocks but they were overwhelmed by the penetrating attacks and stiff defense of Beijing in the following three sets. Rio Olympic gold medalist Liu Xiaotong bagged a match-high 22 points for Beijing followed by Margaret Rachel, Elsie Tetori and Zhang Yu with 16, 12 and 11 points respectively. The best scorer of Shanghai was Qin Siyu, who pocketed 11 points. American Kelly Murphy was also limited to score 10 points.
"Both teams played a high quality match. Shanghai gave us some troubles in the first set, but we toughed it out." commented Zhang Jianzhang, head coach of Beijing Auto.
"I would like to congratulate Beijing on entering the finals. We lost the match by a neck, but I want to thank my players for their hard effort. We will get well prepared for the third-place contest." said Wang Zhiteng, head coach of Shanghai Bright Ubest.
In the other semi-final encounter, cheered by crowded local supporters and led by Zhang Changning's successive aces, Jiangsu Zhongtian Steel magically saved 6 set points and scored 8 points in a row to reverse the first set for the hard-fought 26-24 win. Bearing more confidence, Jiangsu smoothly captured the following two sets 25-14 and 25-20 for the convincing win.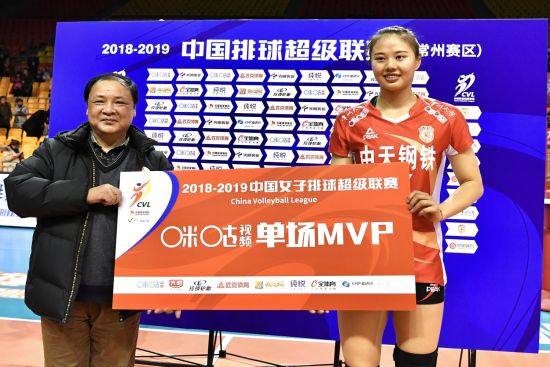 Rio Olympic gold medalists Zhang Changning (21 points) and Gong Xiangyu (16 points) jointly contributed 37 points to secure the home win of Jiangsu. On Tianjin's side, Li Yingying scored 17 points, followed by Aleksandra Crncevic with 10.
"The first set was the turning point. We led but we did not seize the opportunity. Jiangsu chased up and surpassed us, but we responded too slow. Young players still lack of patience. We will review carefully and get better prepared for the next match." commented Chen Youquan, head coach of Tianjin.
"We had a good preparation for difficulties and tactics. Tianjin are strong team. We undertook much stress after missing the last home match. I hope our young players can adjust themselves quickly under such unfavorable situation. It is a treasure for them. I also hope we can play well in the next match on the road." said Cai Bin, head coach of Jiangsu.
The semi-finals of China Women's Super Volleyball League (2018-2019) apply the best of five format. Winners of the semi-finals will vie for the title of the League also in the best of five matches, while losers will fight for the third place in the best of three.
With a 3-0 record against Shanghai Bright Ubest, Beijing Auto have already entered the finals while Jiangsu Zhongtian Steel and Tianjin Bohai Bank still have to struggle for the remaining ticket to the finals. Next match between Tianjin and Jiangsu will be held in Tianjin on February 26 and the first match of finals will kick off on March 9.
Related links of AVC:
AVC Website: www.asianvolleyball.net
AVC Facebook: www.Facebook.com/AsianVolleyballConfederation
AVC Twitter: https://twitter.com/avcvolley
AVC Instagram: https://www.instagram.com/avcvolley/?hl=en
AVC Youtube: Asian Volleyball Confederation
AVC WeChat: Asian Volleyball Confederation