Roi Et, Thailand, November 12, 2023 – Joppe Van Langendonck/Kyan Vercauteren made history for Belgium on Sunday after comeback win in the electrifying showdown against Austrians Timo Hammarberg/Tim Berger to land the unprecedented men's title in the 2023 FIVB Beach Volleyball U21 World Championships at the packed Center Court in front of the picturesque Roi Et Tower here, as Netherlanders Desy Poiesz/Brecht Piersma avenged Swiss Leona Kernen/Annique Niederhauser, the team they lost in pool play earlier, to capture the women's world crown.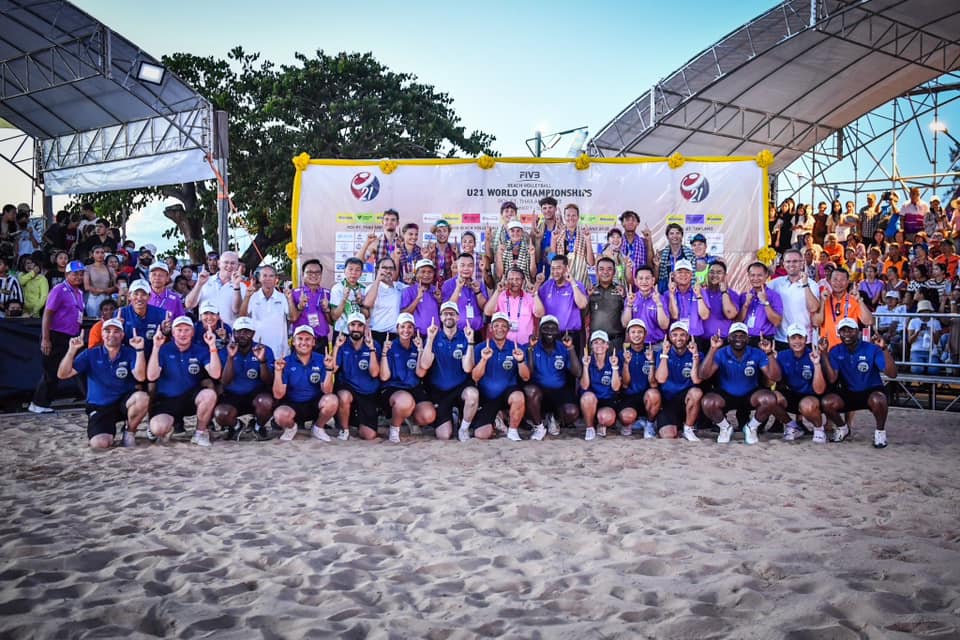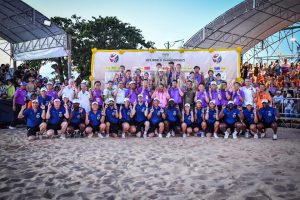 Since the championships inception in 2001 in Le Lavandou, France, Belgium had never made it to the semifinals in the U21 World Championships no matter what gender. The 20-year-old Van Langendonck and the 19-year-old Vercauteren's terrific tie-break win 18-21, 21-19, 15-13 on Sunday gave their Thai supporters and the Belgian fans back home watching them compete through live VolleyballWorld YouTube Channel a shared celebration for this remarkable success.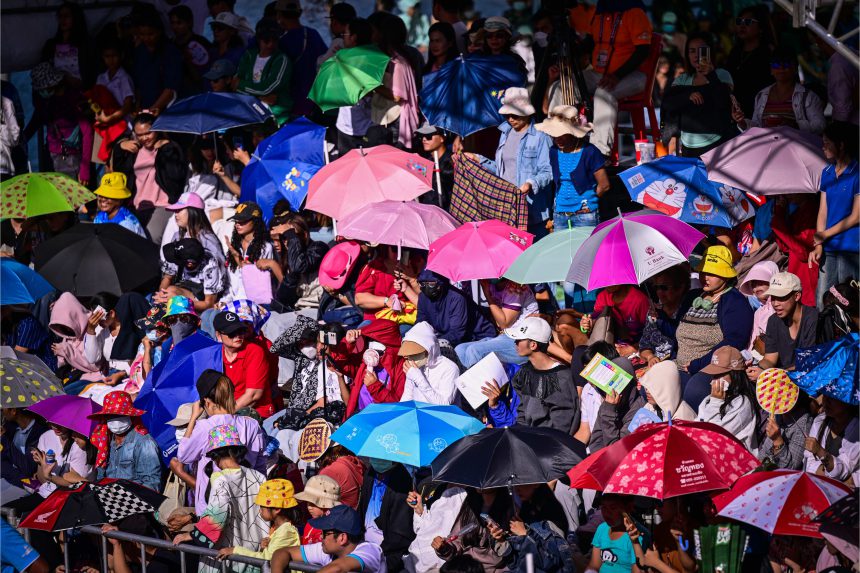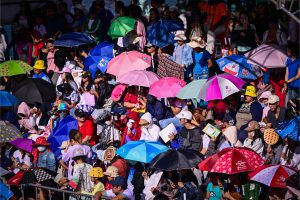 It was a hot Sunday and the weather gods were unkind to keen beach volleyball goers on the final day of the topflight championships. Still, the searing heat and the soaring temperature of 33 degree Celsius in this northeastern province of Thailand failed to dampen the Thai fans' enthusiastic support and encouragement for their favorite teams.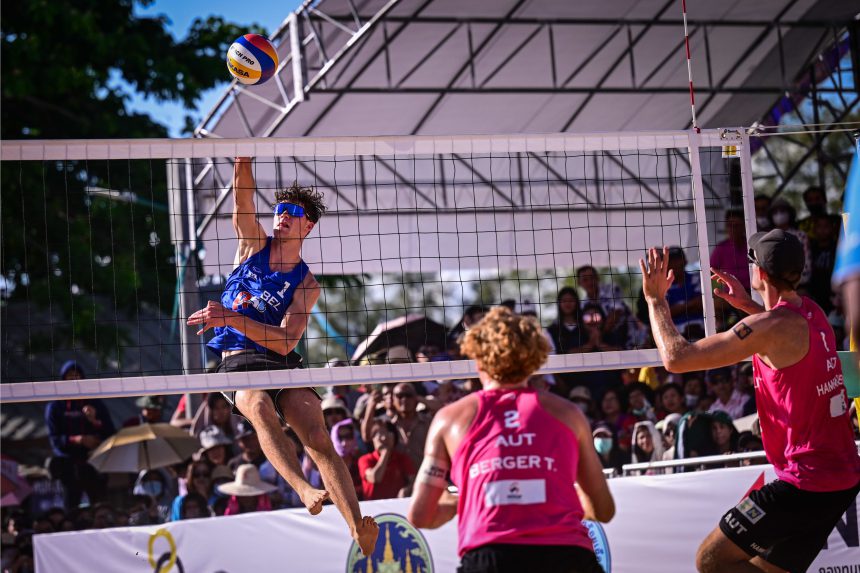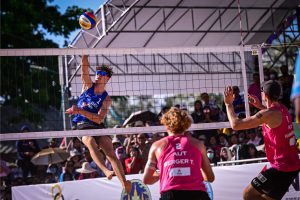 Against Austrians Hammarberg/Berger, current world No.81 who have already claimed three age-category continental medals in Europe comprising a 2021 U18 bronze, a 2022 U20 gold and a 2023 U20 silver aside from winning their first Beach Pro Tour podium by earning gold at the Mallorca Futures in Spain last month, Van Langendonck/Vercauteren went down in the thrilling opener 18-21, but hit back to win the second set 21-19. The third set became see-saw as both sides played neck and neck to win the set and match.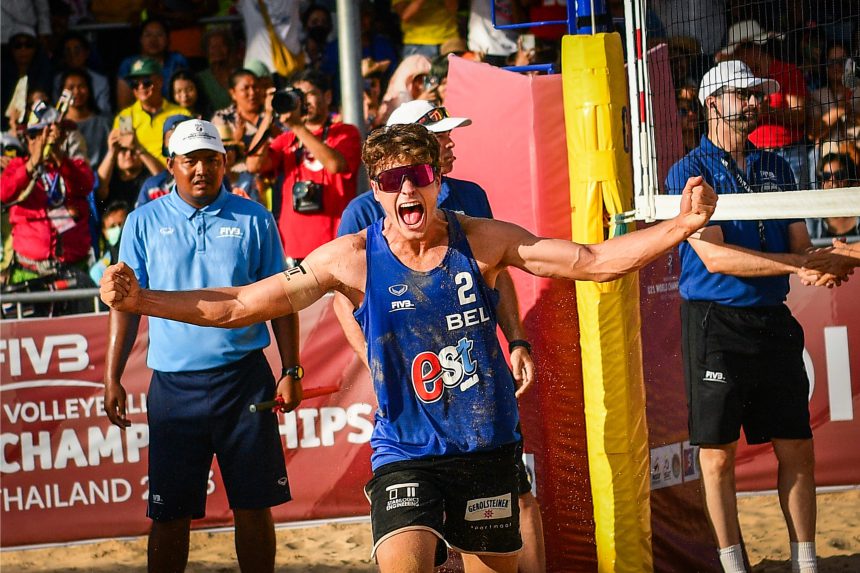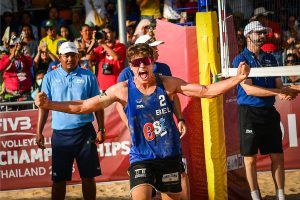 Levelling at 13-13, the Belgians bagged a set point at 14-13, thanks to Vercauteren's deceptive drop shot and after that allowed the tough opponents no more comeback opportunity to capture the set 15-13, match and the men's U21 world title.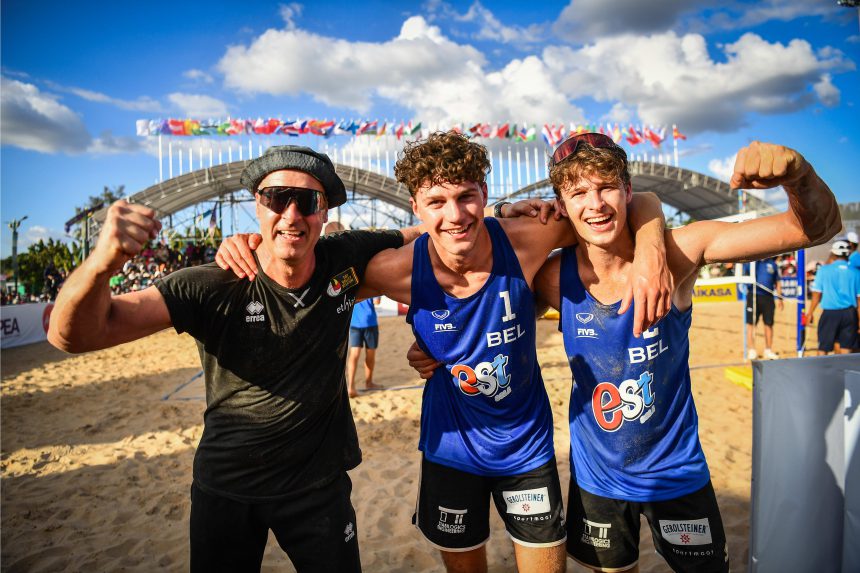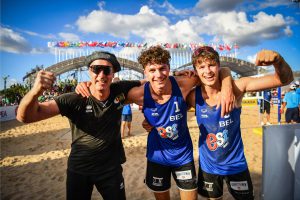 It was the Belgians' exceptional performance with remarkable unbeaten record. Van Langendonck/Vercauteren made a clean sweep in the pool round-robin preliminaries earlier after demolishing Canadians Charles Ellinas/Colin Lash 2-0, Thailand's Wichaya Wisetkan/Saiphirun Ruairung 2-0 and Ukrainians Vitalii Savvin/Anton Moiseiev 2-1 to top Pool A and automatically went through Round of 16, where they beat Germans Tamo Wust/Tristan Frobel 2-0. The Belgians went on their impressive runs to beat Chileans Thomas Acevedo/Maximiliano Cordova de Halleux 2-0 in the Saturday's quarterfinals.
In the Sunday morning's semifinals, the Belgian duo pulled off stunning 2-1 (17-21, 21-19, 15-11) victory against France's Arthur Canet/Teo Rotar, current world No.38 who emerged as the 2023 European champions aside from winning bronze in last year's U19 World Championship and silver at the U20 European Championship, while Hammarberg/Berger routed Brazilians Pedro Augusto Sousa De Oliveira/Henrique Camboim de Barros 2-0 (21-18, 21-17).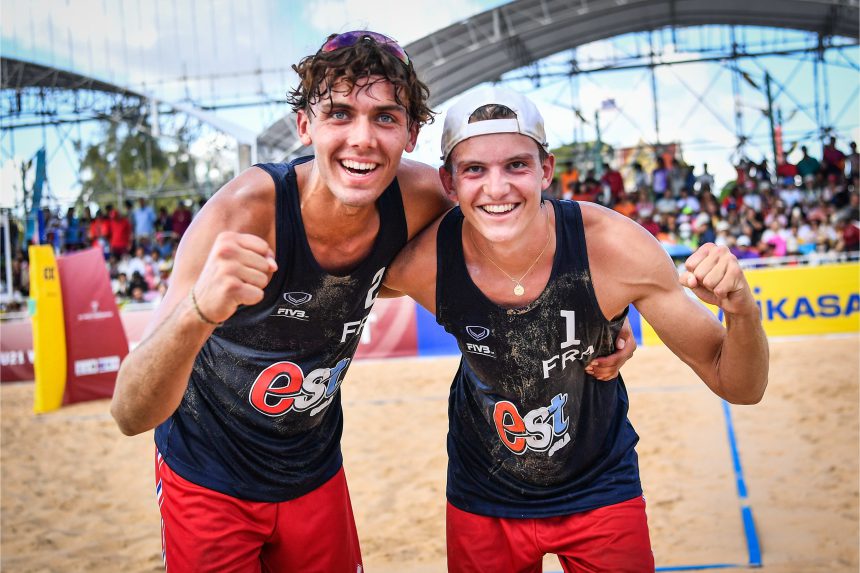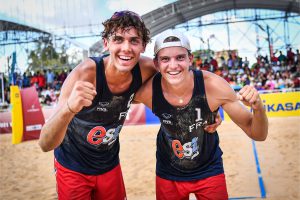 The French pair had to be content with bronze medal following their hard-fought 2-1 (21-16, 19-21, 15-12) win against the Brazilians in the third-place playoff earlier.
Meanwhile, the Dutch pair of Desy Poiesz/Brecht Piersma put it past Switzerland's Kernen/Niederhauser 2-0 (21-14, 21-16) in the final clash to hand Netherlands the women's second gold in history in the U21 World Championships here in Roi Et. As Danielle Remmers/Marleen van Lersel won the Netherlands' first women's gold in the 2008 U21 World Championships in Brighton, the United Kingdom, Poiesz and Piersma had a good run en route to winning the gold medal on Sunday.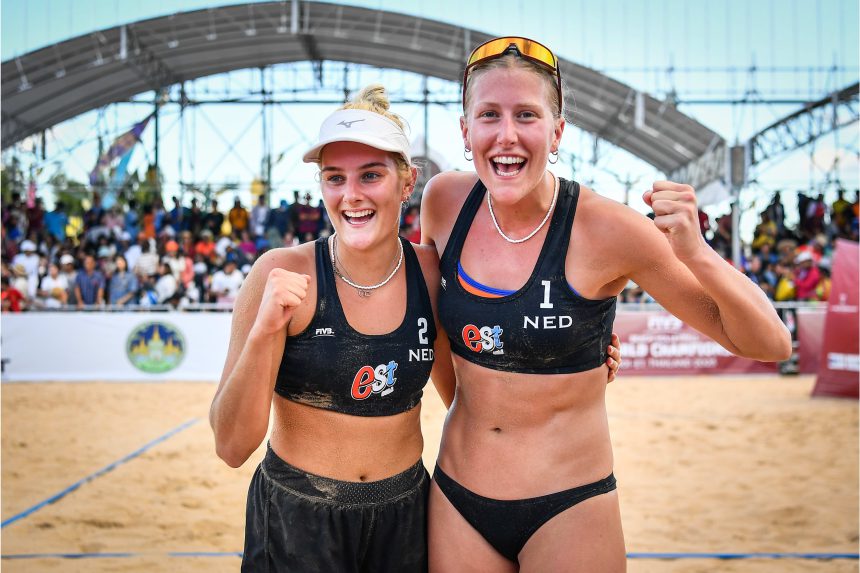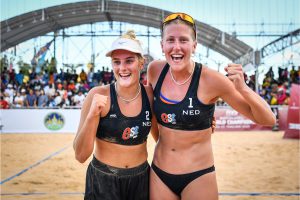 The Netherlanders got the championships off to a brilliant start in Pool C with 2-0 win against Argentines Maja Najul Rosas/Morena Marisa Abdala, but later succumbed to a 1-2 loss to Swiss Kernen/Niederhauser. They regained the lost pride to bounce back and beat Austrians Magdalena Rabitsch/Anja Trailovic 2-0 in their third encounter to top Pool C and automatically advance to Round of 16, where they outplayed Latvia's Liva Ebere, 16, and the 18-year-old Deniela Konstantinova 2-0, and maintained their superb form to brush off Thailand's Salinda Mungkhon/Jidapa Bunongkhun 2-0 in the quarterfinals.
In the semifinals earlier, Poiesz/Piersma had an easy match against Malgorzata Ciezkowska/Urszula Lunio to comfortably cruise past the Poland's U20 European champions 2-0 (21-16, 21-7), while Swiss rising star Kernen, 18, who claimed bronze at the previous edition of the U21 World Championships two years ago in Phuket, Thailand, and Niederhauser came from behind to beat China's Yan Xu/Zhou Mingli 2-1 (15-21, 21-14, 15-9).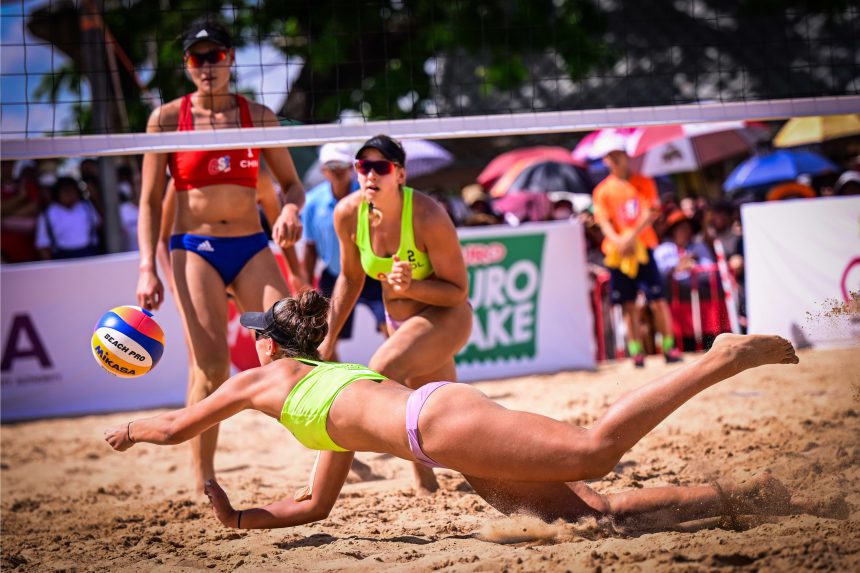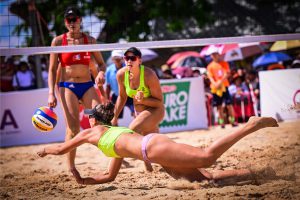 Poles Ciezkowska/Lunio bagged bronze medal after Chinese Yan/Zhou surrendered in the third set. The Chinese pair took the first set 21-17, but went down 18-21 in the second set. The tie-breaker saw the Poles lead initially 3-0 before Yan Xu sustained a hamstring injury. After a brief intermission, Yan Xu lay on the ground in pain and couldn't continue to fight anymore. A moment later, the Chinese team surrendered and Yan Xu was stretchered out of the competition court, allowing the Poles to take home bronze medal.
At the end of the women's final showdown, Mr Somporn Chaibangyang, President of Thailand Volleyball Association, presented thankful plaques to sponsors and supporters including Roi Et Province, Roi Et Municipality and Roi Et Provincial Administrative Organization on their supports for organizing the FIVB Beach Volleyball U21 World Championships and making the topflight competition a memorable success.
Afterwards, FIVB Representative and FIVB Instructor Mr Alexander James Steel from Scotland presented Mayor of Roi Et Mr Banjong Kositjiranan a Certificate for successfully hosting the U21 World Championships.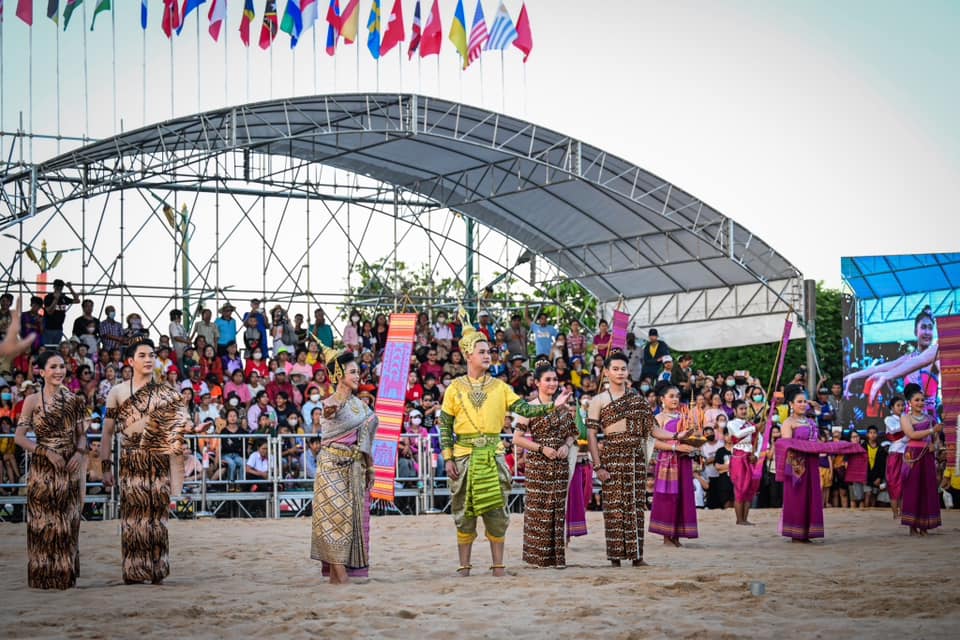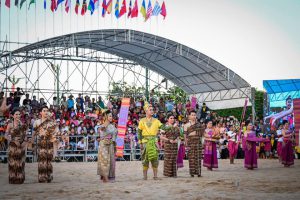 A traditional dance was performed in front of distinguished guests, participating athletes and a large number of Roi Et residents packing the Center Court and adjacent areas.
Meanwhile, as the FIVB Beach Volleyball Referee Course also came to a fruitful conclusion on Sunday, the Certificate Presentation was made during the awards presentation and closing ceremony at the Center Court, with TVA President Mr Somporn presenting all course attendants the certificates.
The Course was hosted by TVA in collaboration with FIVB and commenced last Sunday at M Grand Hotel with Mayor of Roi Et Province Mr Banjong Kositjiranan and Mr Shanrit Wongprasert, Honorary Life Vice President and Executive Director of Asian Volleyball Confederation, jointly presiding and well-qualified 20 candidates attending a 3-day theory session between November 5 and 7 and acting as international referees in the 2023 FIVB Beach Volleyball U21 World Championships in Roi Et from November 8 to 12.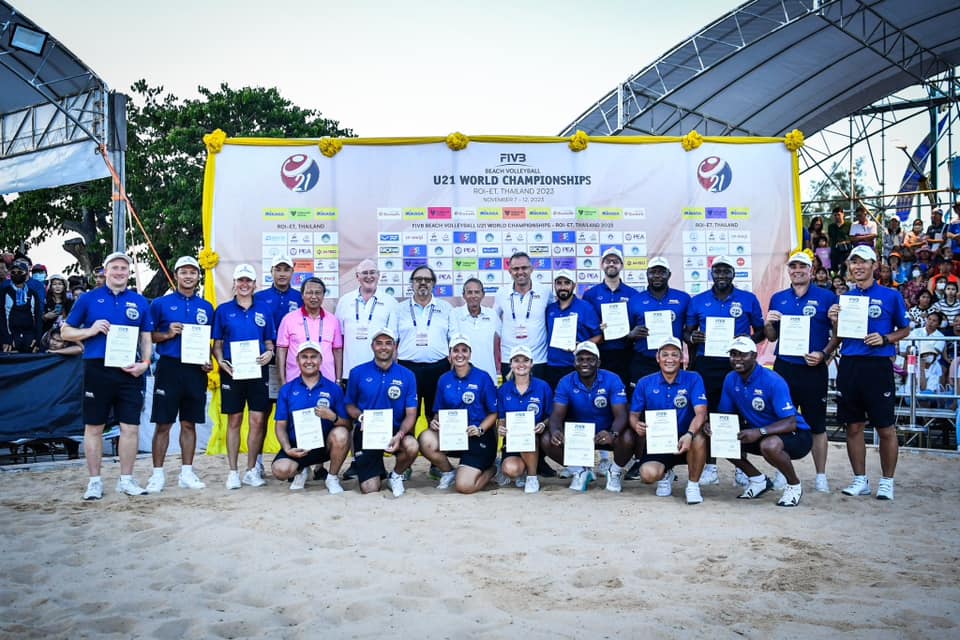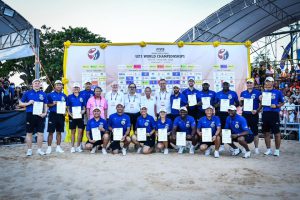 The 20 candidates attending the FIVB Beach Volleyball Referee Course in Roi Et and presented with certificates on Sunday are as follows.
1. Takayuki Imaizumi (Japan)
2. Nguyen Thai Binh (Vietnam)
3. Jaturong Tongwat (Thailand)
4. Lerson Saolon (Thailand)
5. Robinson Tumwesigye (Uganda)
6. Enias Kenneth Kondo (Zimbabwe)
7. Omer Ali Mohamed Ahmed (Sudan)
8. Eliot Mupariwa (Zimbabwe)
9. Jamie Salvin (Scotland)
10. Ognyan Andonov (Bulgaria)
11. Eleni Trachalaki (Greece)
12. Selin Guclu (Turkey)
13. Hernan Jose Echenique Espinoza (Chile)
14. Murillo Bastos Junqueira (Brazil)
15. Rodrigo Alfonso Santacruz Davila (Uruguay)
16. Gilberto Alvarado Rivera (Mexico)
17. Simon Ouellet (Canada)
18. Magdalena Gleaves (USA)
19. Hannington Nsubuga (Uganda)
20. Diego Rodriguez Del Pozo (Spain)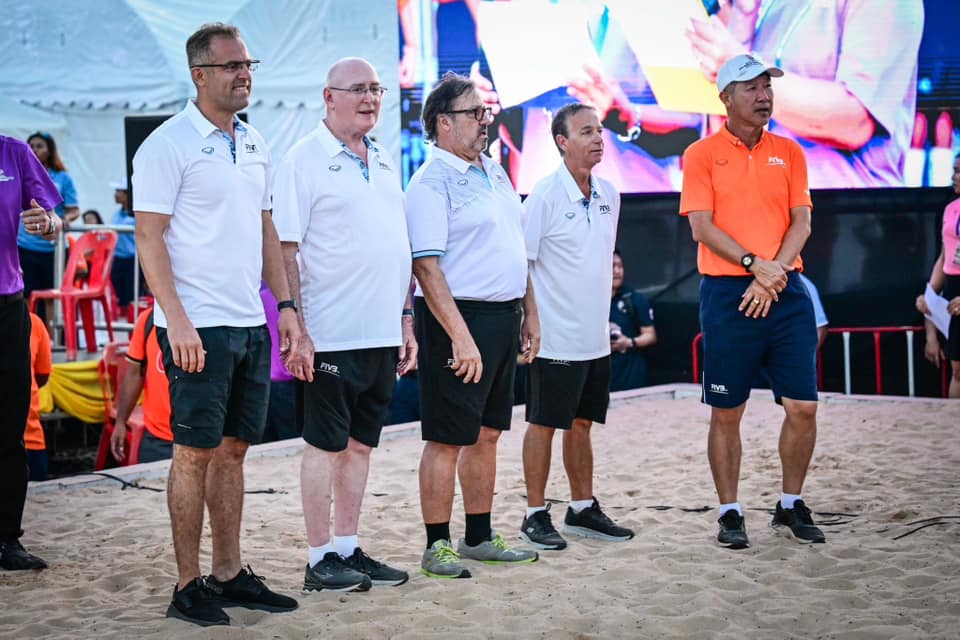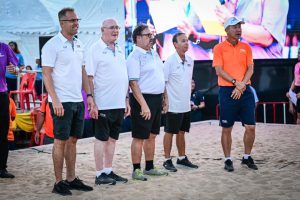 The Certificate Presentation was followed by the awards presentation, with all court assistants and volunteers forming two long queues to welcome FIVB representatives, referees and all medallists.
As Roi Et Governor Mr Songpol Jai-krim and TVA President Mr Somporn Chaibangyang jointly presided over the closing ceremony, guests of honor included Mr Seksit Vainiyompong, President of Roi Et Provincial Administrative Organization, Mayor of Roi Et Mr Banjong Kositjiranan, Mr Oguz Degirmenci from Turkey, Technical Delegate of the 2023 FIVB Beach Volleyball U21 World Championships, and three FIVB Instructors comprising Mr Jose Casanova from Portugal, Mr Alexander James Steel from Scotland and Mr Andre Trottier from Canada had been invited to present medals and souvenirs to the respective medallists.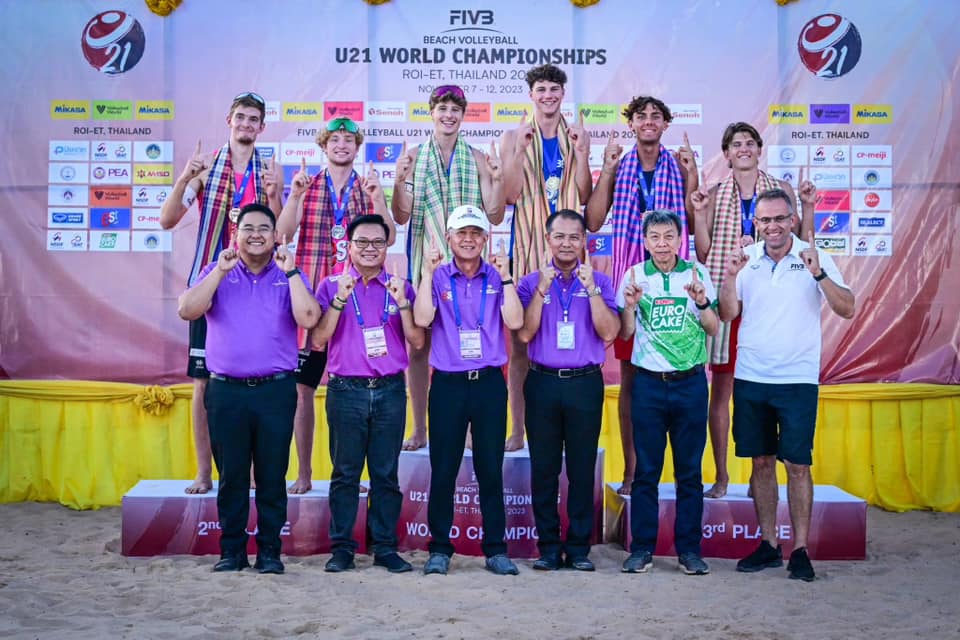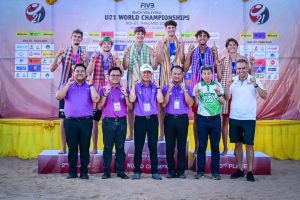 In the men's event, Belgians Van Langendonck/Vercauteren received gold medals as the new U21 world champion, while Austrians Hammarberg/Berger and France's Canet/Rotar secured silver and bronze medals respectively.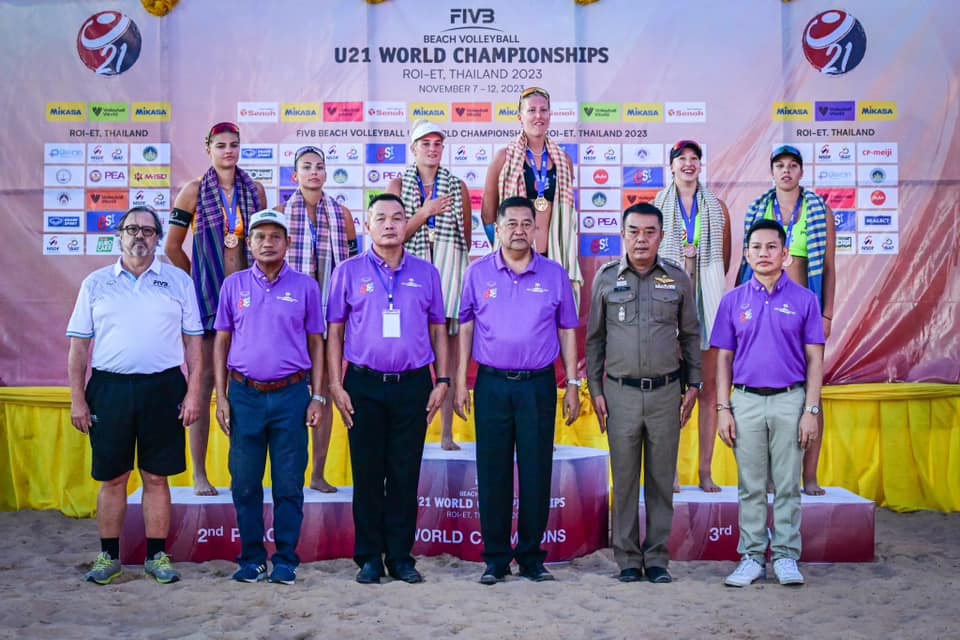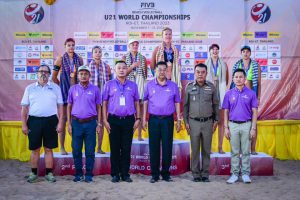 The women's world crown went to Netherlands' Poiesz/Piersma. Swiss Kernen/Niederhauser picked up silver, with Poles Ciezkowska/Lunio taking bronze medals.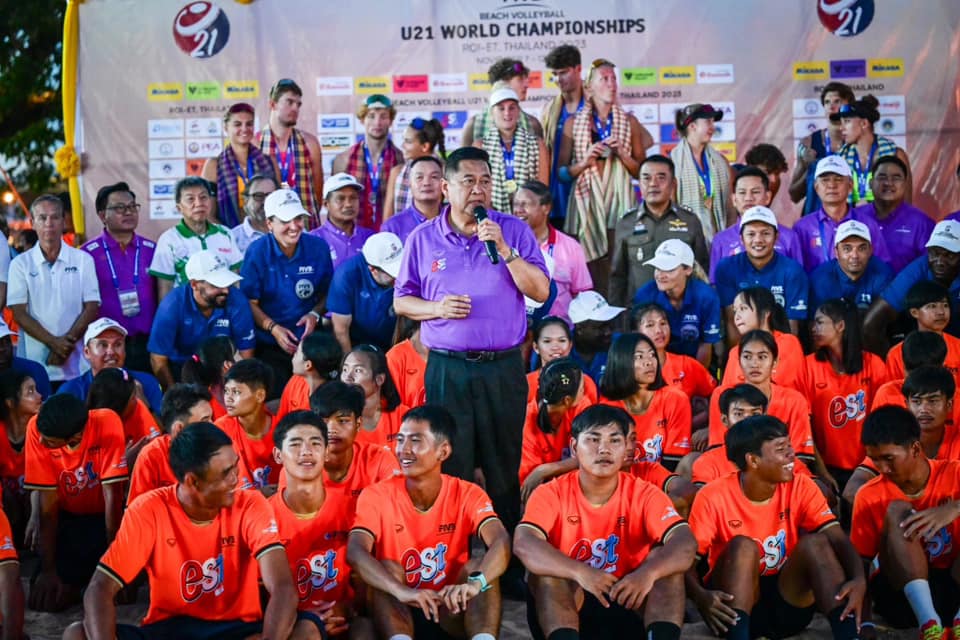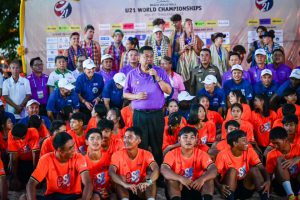 In his closing speech, Roi Et Governor Mr Songpol extended his sincere thanks to FIVB and TVA to entrust hosting the topflight championships to Roi Et and at the same time, thanked all parties including Roi Et Municipality and Roi Et Provincial Administrative Organization for their excellent cooperation in making the 2023 FIVB Beach Volleyball U21 World Championships a great success in terms of organizing and promoting the competition among Roi Et residents, those from neighboring provinces and volleyball enthusiasts. He also wished all visitors a safe trip back home, adding that Roi Et is looking forward to welcoming them for another return to the province.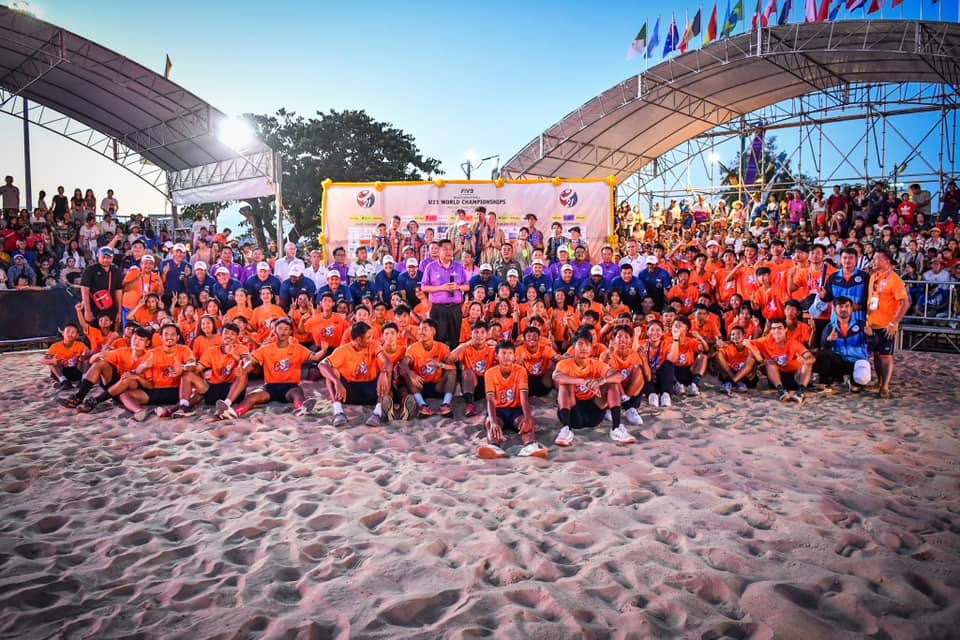 For match schedule and results, please visit https://en.volleyballworld.com/beachvolleyball/competitions/u21-world-championships-2023/schedule/
MATCH RESULTS
MEN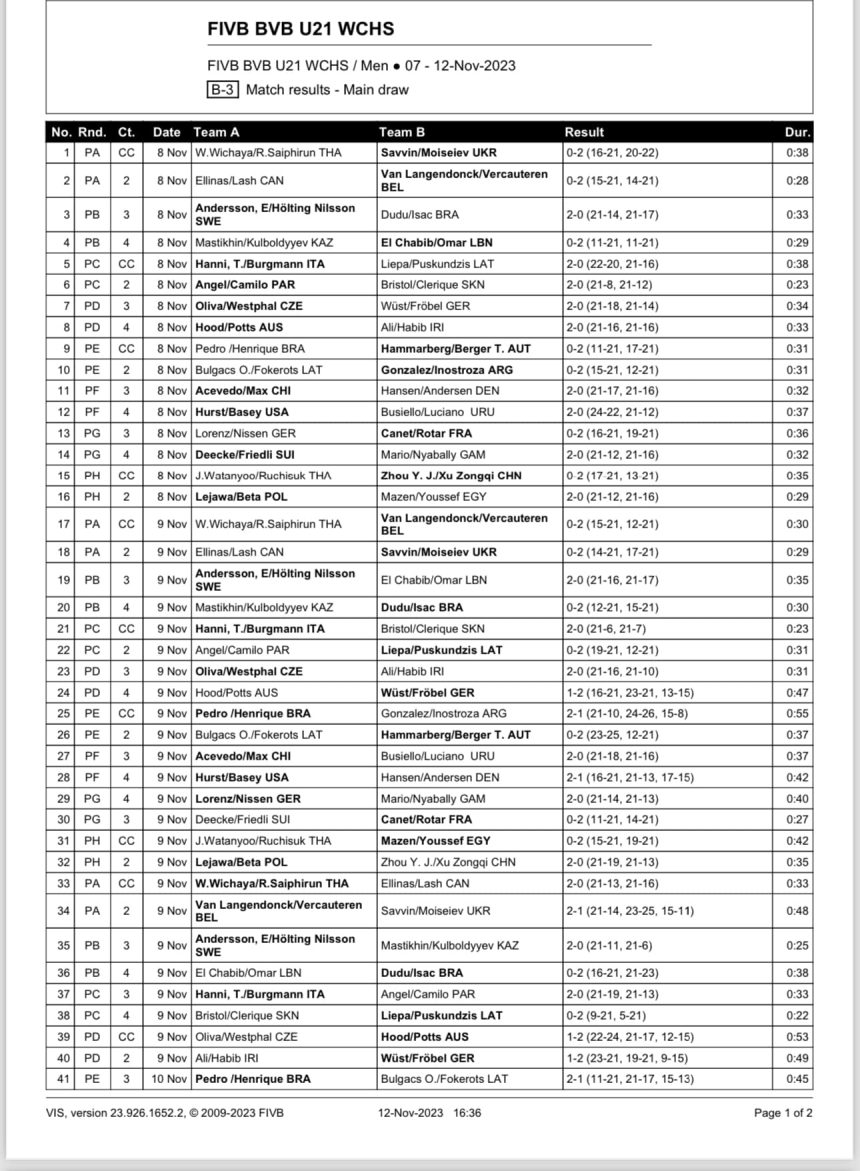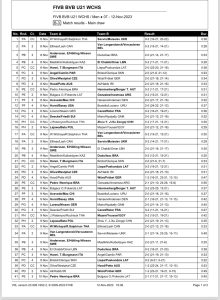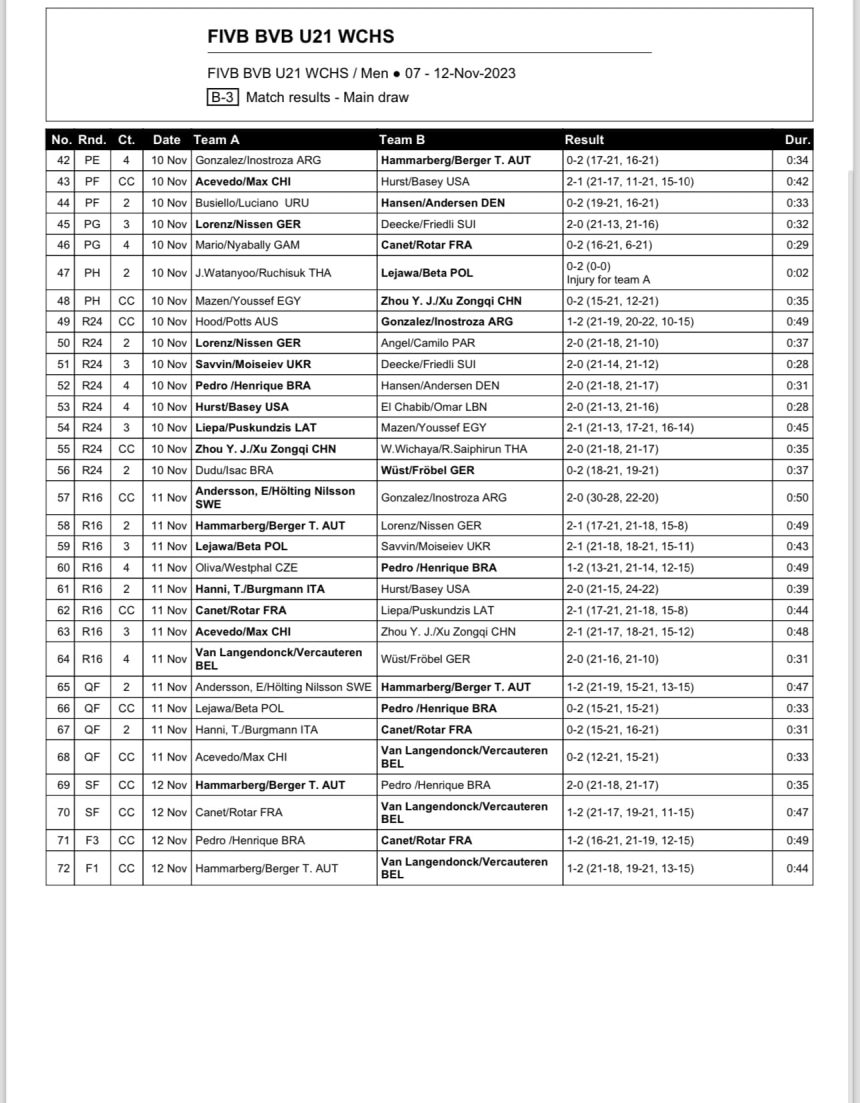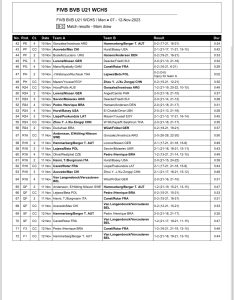 WOMEN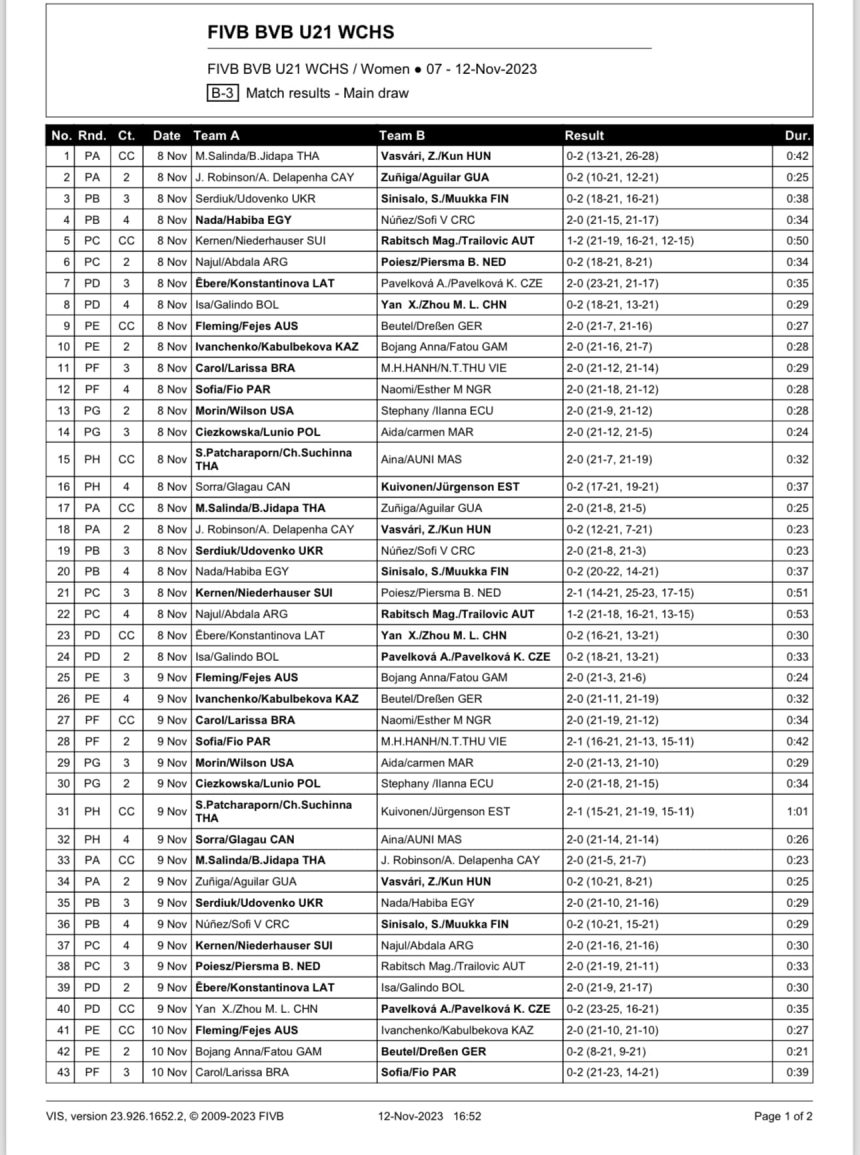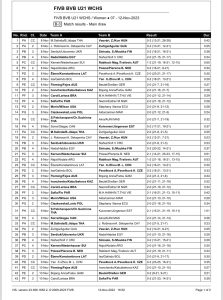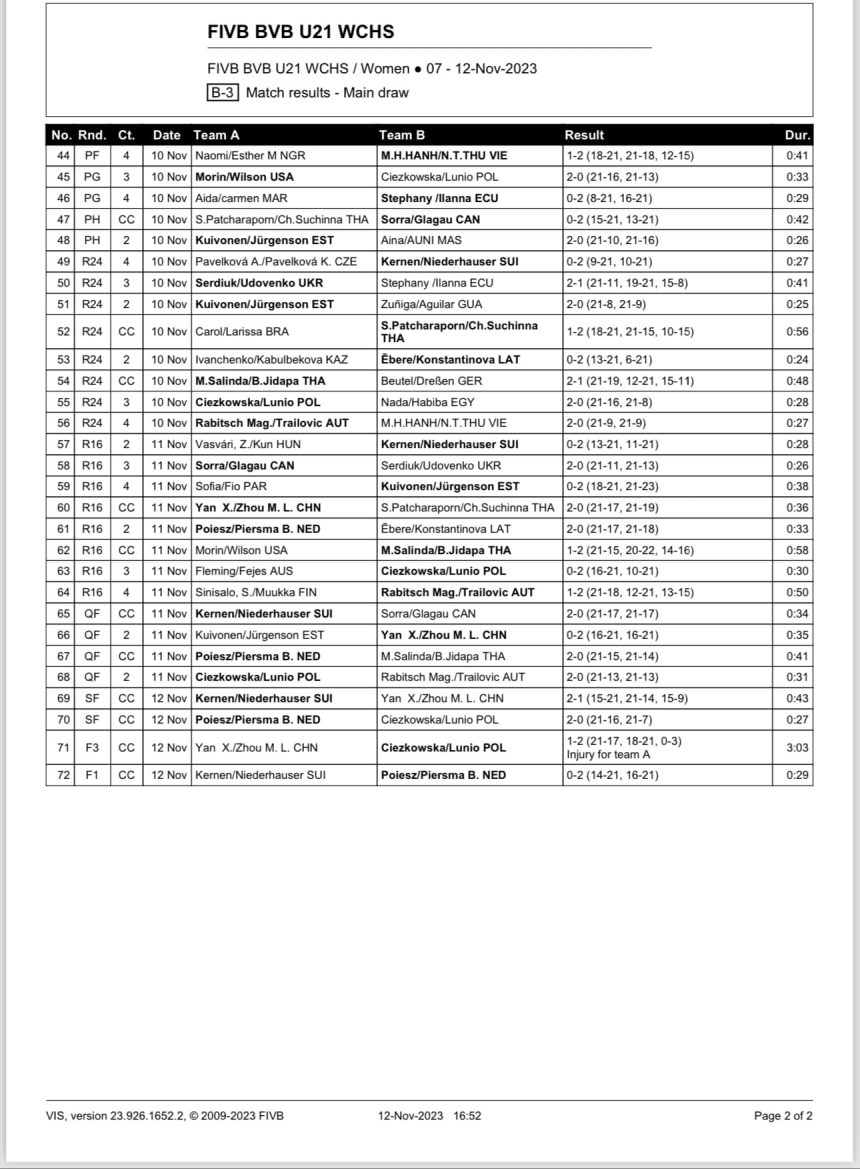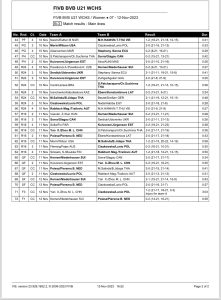 FINAL STANDING
MEN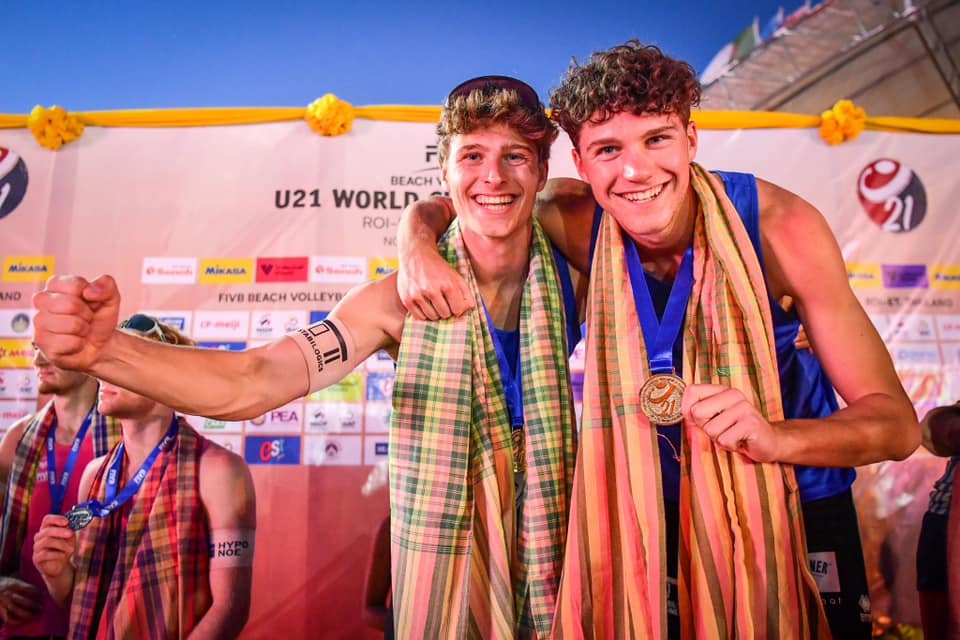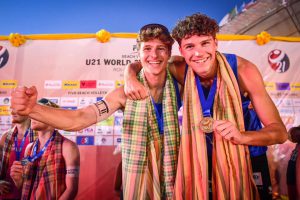 Gold medal – Belgium's Van Langendonck/Vercauteren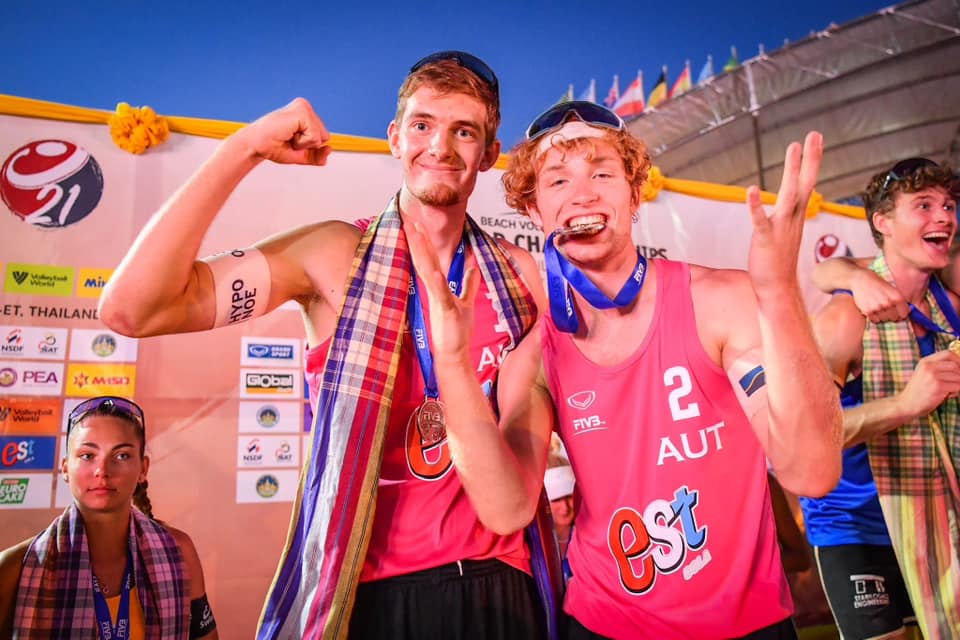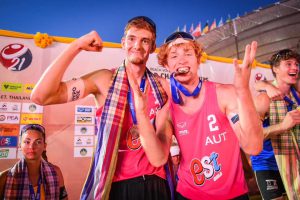 Silver medal – Austria's Hammarberg/Berger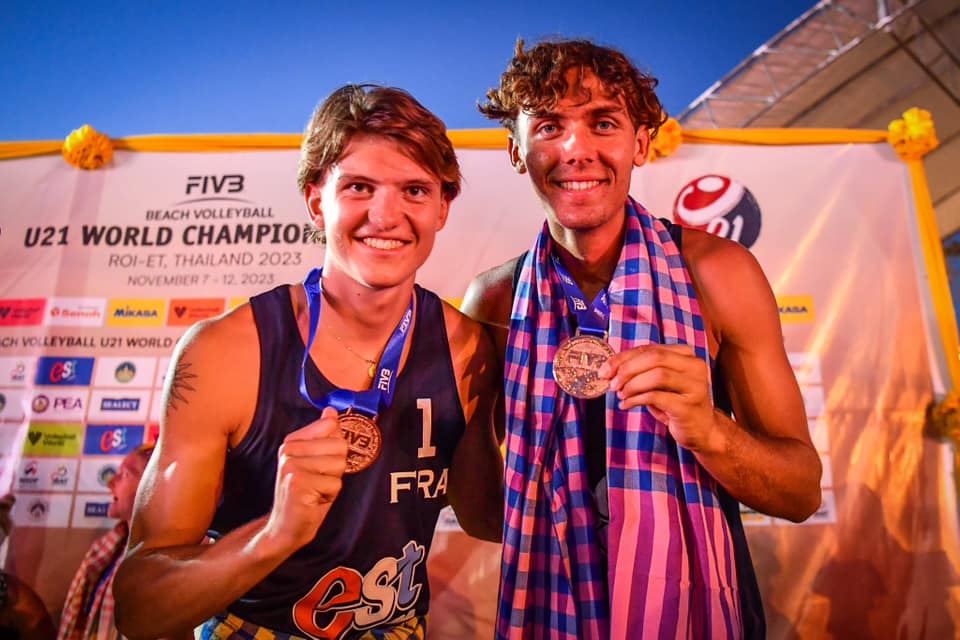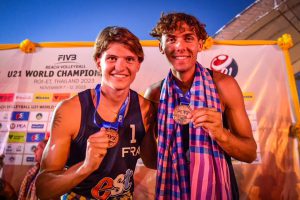 Bronze medal – France's Canet/Rotar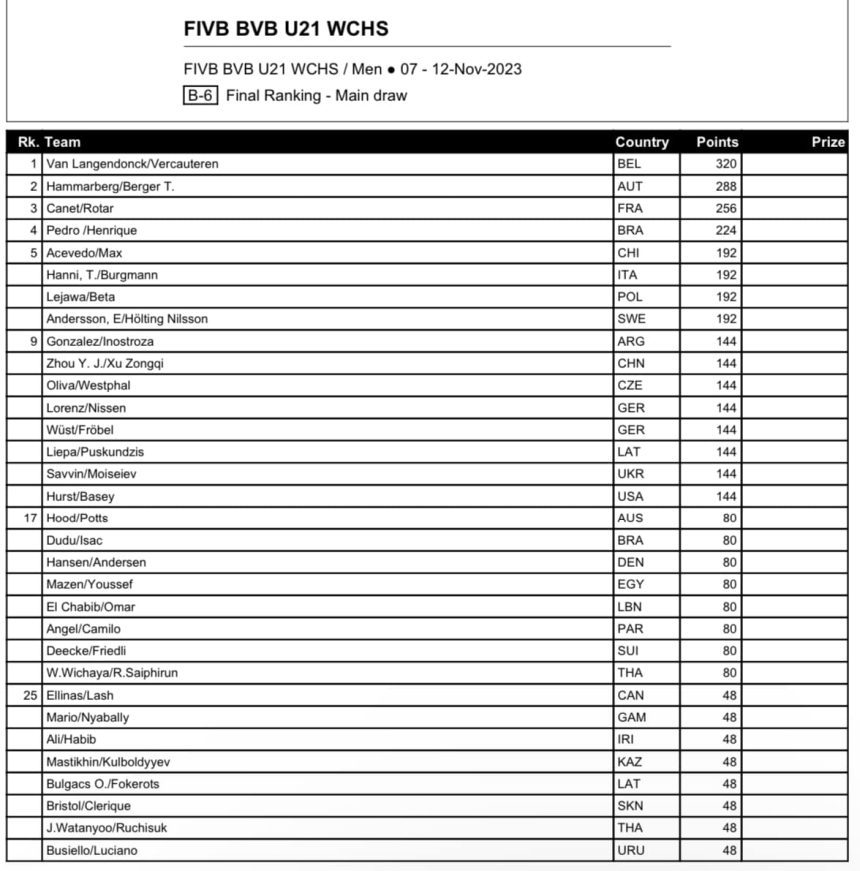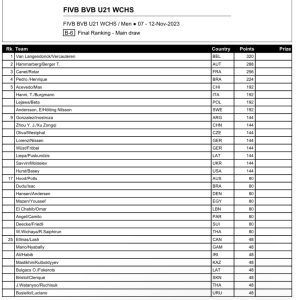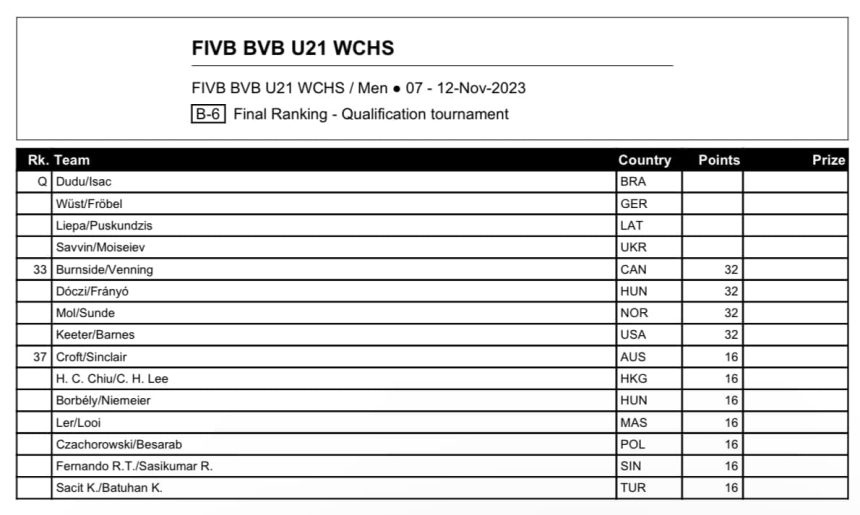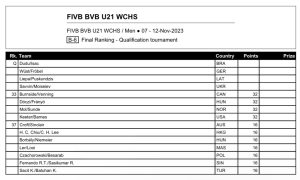 WOMEN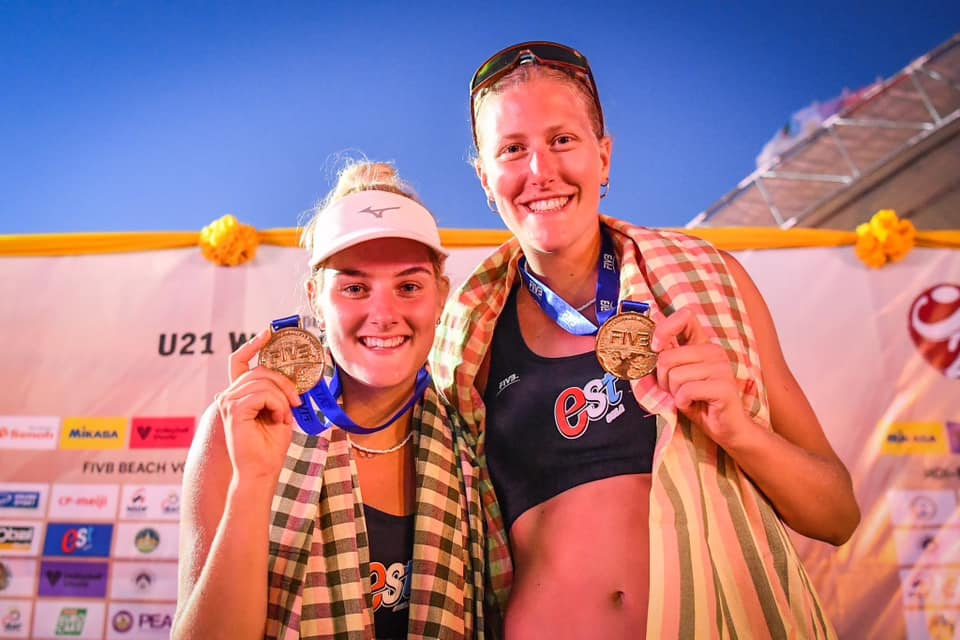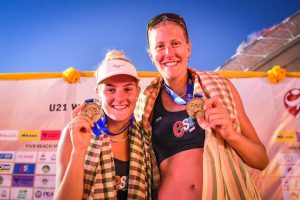 Gold medal – Netherlands' Poiesz/Piersma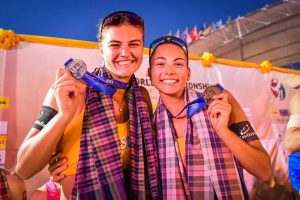 Silver medal – Switzerland's Kernen/Niederhauser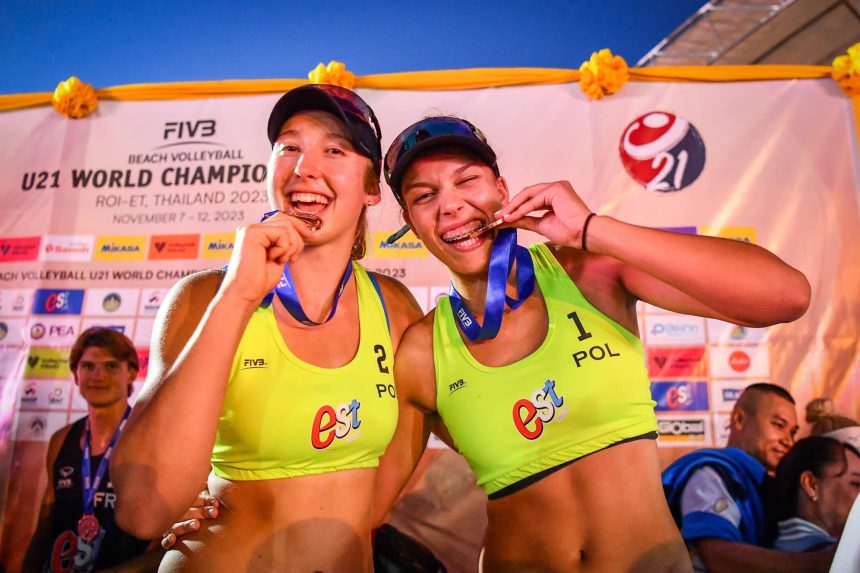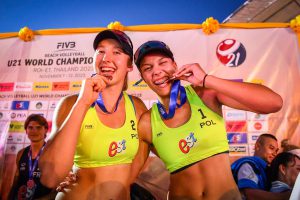 Bronze medal – Poland's Ciezkowska/Lunio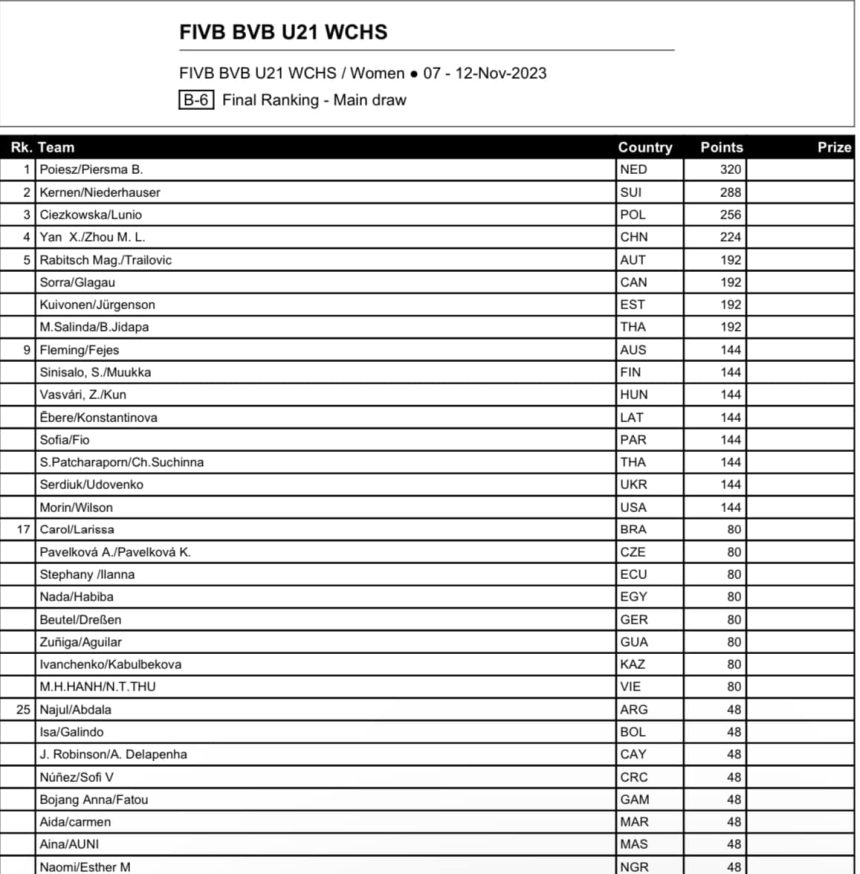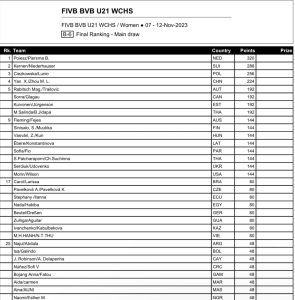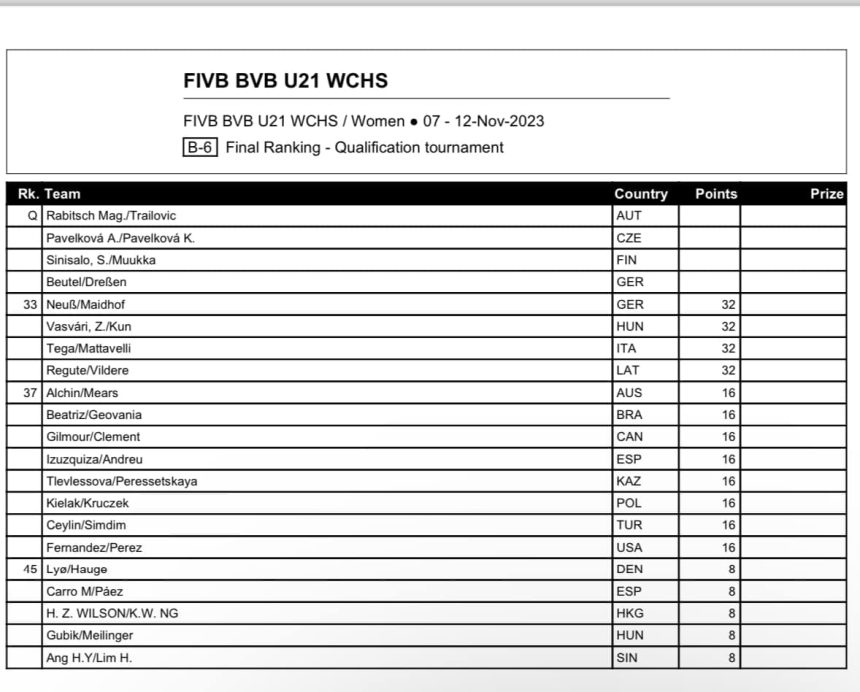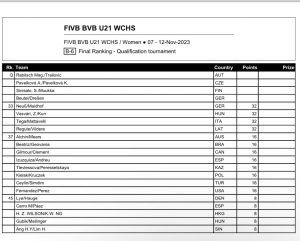 QUICK LINKS
AVC Website: click www.asianvolleyball.net
AVC Facebook: click www.Facebook.com/AsianVolleyballConfederation
AVC Twitter: click: www.twitter.com/AsianVolleyball
AVC Instagram: click: https://www.instagram.com/avcvolley/?hl=en
AVC Youtube: click: Asian Volleyball Confederation
AVC WeChat: Asian Volleyball Confederation