The top ranked team at the event in Qatar aim for more success on the Beach Pro Tour
Cherif and Ahmed celebrate as winners of the Rosarito Elite16
Qatar's Cherif Younousse and Ahmed Tijan, the top seeds at the Beach Pro Tour Doha Challenge event from May 5-8, are eager to make up for missing the podium at last year's 4-star World Tour tournament in Qatar.
Cherif and Ahmed had a breakthrough season in 2021. Their FIVB Beach Volleyball World Tour campaign started with a home gold at the Doha 1-star event in February. However, when it came to the 4-star tournament in the Qatari capital in March, they stopped just short of making the semifinals. At that point, even their qualification for the Tokyo 2020 Olympics was far from certain.
"Last year we were not able to reach for the podium at the Doha 4-star, but this time around it will be different," 27-year-old defender Ahmed told Volleyball World, speaking about the upcoming Challenge event in Qatar. "We are pushing very hard, so I believe we'll do well."
"It is not a good feeling that the last time we won a medal at a 4-star tournament here in Qatar was back in 2018," added 26-year-old blocker Cherif. "Now we have a Beach Pro Tour Challenge event in Doha, so we want to do our best and make the Qataris proud of us, as we have been doing when playing outside Qatar."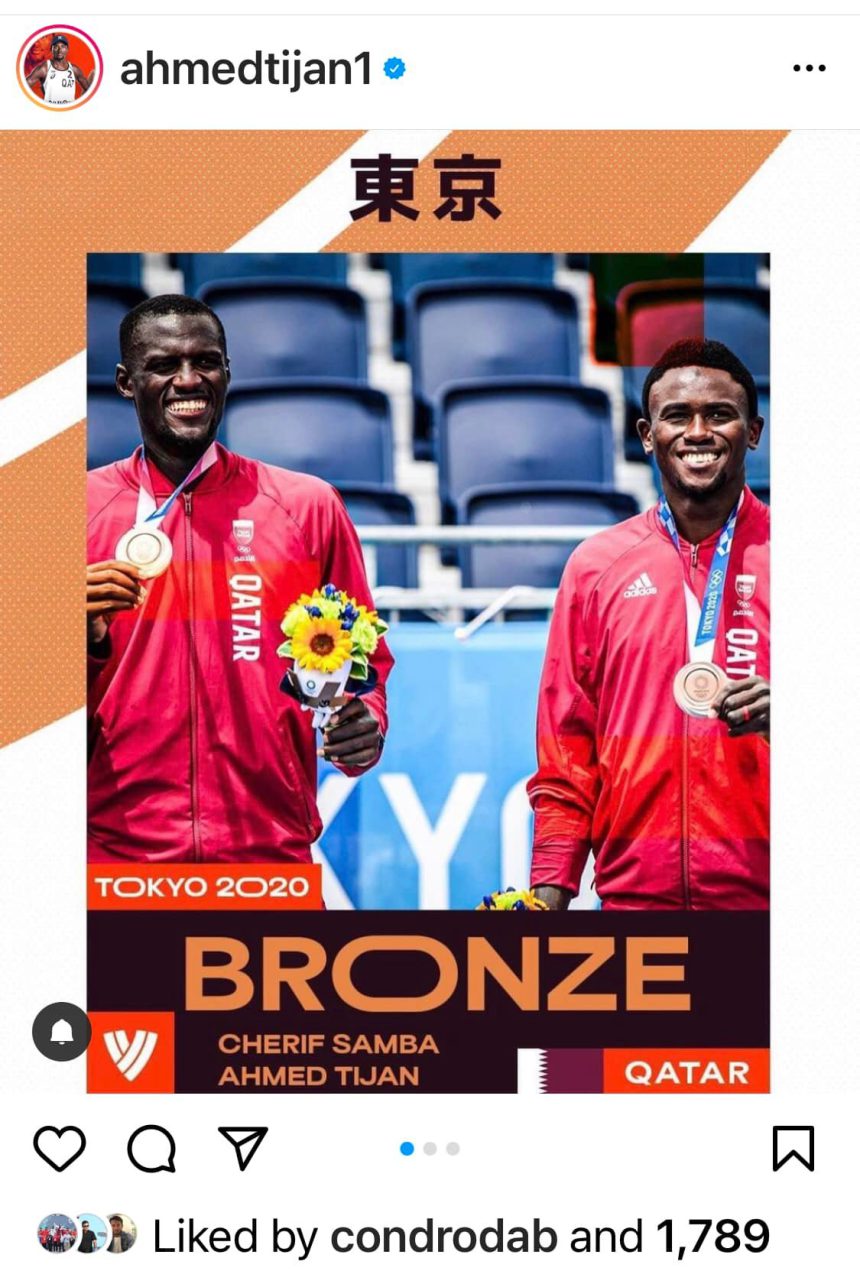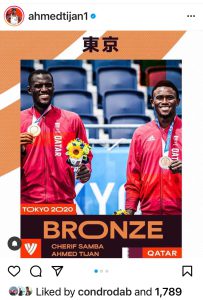 As things turned out, Cherif and Ahmed progressed to the finals at all but one of the 4-star events they played at after Doha in 2021. They took one gold (Cancun) and four silver medals (Sochi, Gstaad and two in Cancun) as they marched to the top of the World Ranking, before claiming a historic Olympic bronze in Tokyo.
At their first appearance on the 2022 Beach Pro Tour, the Qatari pair lived up to their status as the world's top team when they returned to Mexico to win the Rosarito Elite16 gold.
"It was a really good feeling, you know – the first event of the year, a new system and a really intense tournament!" said Cherif. "Each game could have been the final of a World Championship or of the Olympic Games. It was really tough mentally and physically, so we had to be focused at 100%. We are happy to have been able to manage each game and we are going to try to keep doing that during the whole season."
"Yes that's true. Rosarito was fantastic for us," confirmed Ahmed. "We were in a very good shape. Now we are trying to maintain that same rhythm for Doha… and the World Championship!"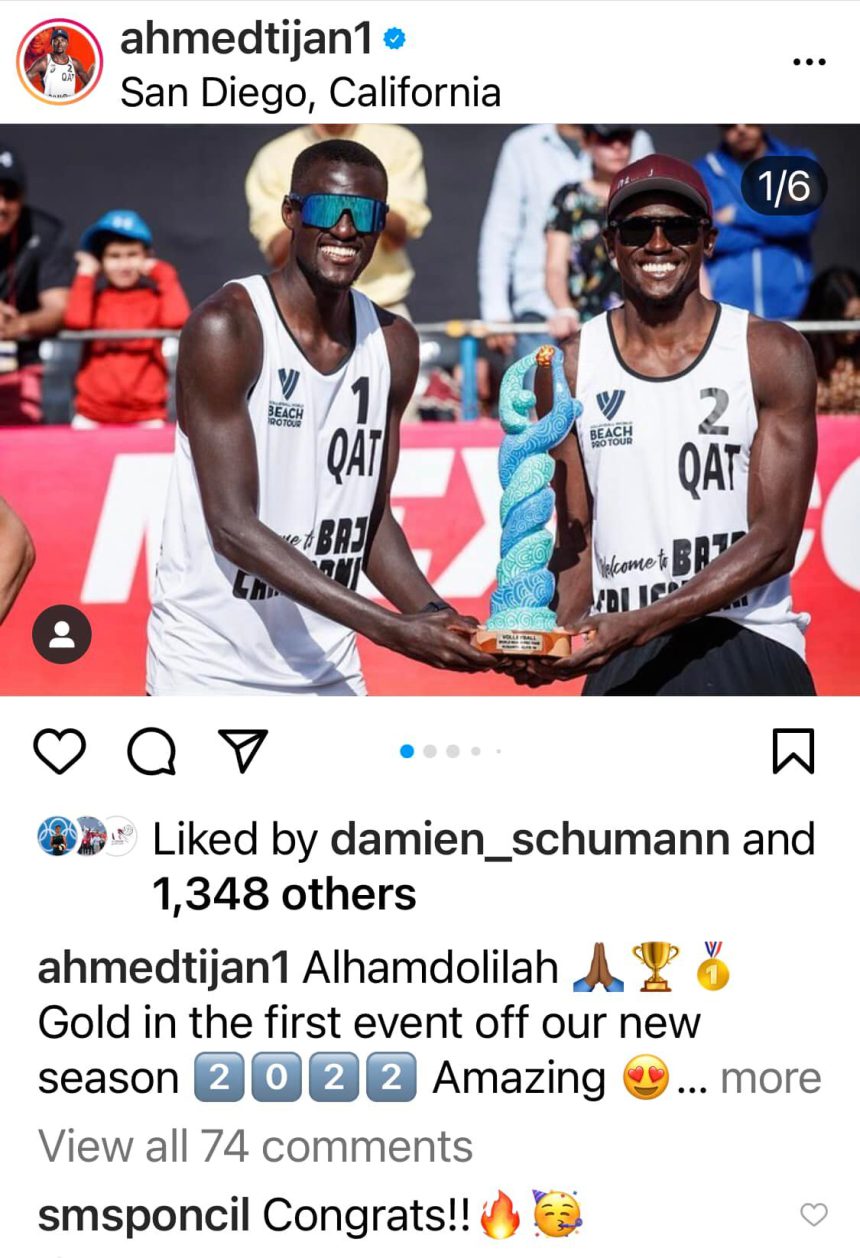 Now Cherif and Ahmed will be back on Tour for the first time after their success in Rosarito. They cherish the opportunity to compete at home again.
"Right now I can say we are in good shape. The Challenge tournament in Qatar is a really good chance for us to play at home and win medals in front of our home fans," continued Cherif. "We are really happy to host the Challenge here and it gives us extra motivation ahead of the World Championship."
https://en.volleyballworld.com/
Rosarito Elite16 men's final: Cherif & Ahmed v Brouwer & Meeuwsen
The 2022 FIVB Beach Volleyball World Championship is the highlight of this year's beach volleyball calendar. The elite teams, Cherif and Ahmed included, naturally have it at the top of their priorities during the build-up to June's big event in Rome.
"The World Championship is our biggest goal this year. We are looking forward to it and we're preparing so hard… We really want to have our best performance there," said Ahmed. "Well, there are many other tournaments ahead and, of course, we're looking forward to those as well…"
Cherif and Ahmed also plan to participate in the the Elite16 tournaments in Ostrava and Jurmala. After Rome, they have also signed up to compete in the Gstaad, Hamburg, Paris and Sydney Elite16 events, as well as a few additional Challenge tournaments. They also want to hold on to the number one position in the World Ranking.
"You can have a few good tournaments and find yourself at the top," Cherif said. "But to stay there is not easy. Our motivation is to stay there. Every team wants to be us, so it's a challenge, but we will fight for it to show that we own it, that it's not just because of luck that we are there. We'll try to keep everything at the highest level possible."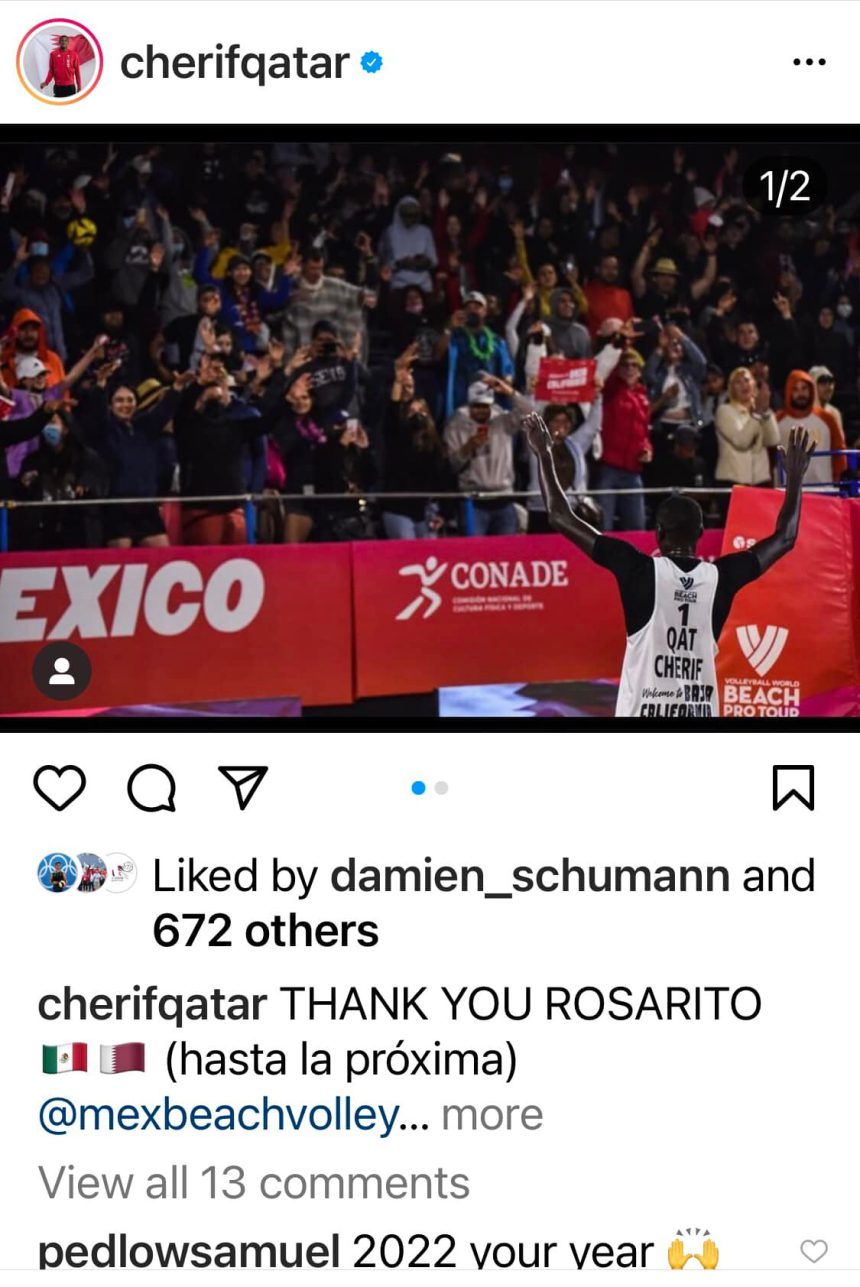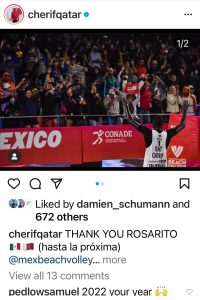 The Doha Challenge tournament will take place from May 5 through 8.
· All the matches of the Doha Challenge will be available to watch live or on demand on Volleyball TV https://www.welcome.volleyballworld.tv/
Related links of AVC
AVC Website: click www.asianvolleyball.net
AVC Facebook: click www.Facebook.com/AsianVolleyballConfederation
AVC Twitter: click: www.twitter.com/AsianVolleyball
AVC Instagram: click: https://www.instagram.com/avcvolley/?hl=en
AVC Youtube: click: Asian Volleyball Confederation
AVC WeChat: Asian Volleyball Confederation