Xiamen, China, April 26, 2019 – China's Xue Chen and Wang Xinxin gain momentum in Xiamen defeating Dutch team Sanne Keizer and Madelein Meppelink to enter the final 16 at the 2019 FIVB Beach Volleyball World Tour Xiamen Open.
Xue Chen and Wang Xinxin faced the strongest among the Dutch teams, Keizer/Meppelink who currently rank number eight in the world, on the opening centre court match on Guanyinshan Beach.
Xue/Wang X. X came out strongly on home sands and despite beginning to slip in the second set, managed to remain solid to take the match and enter into Xiamen's round two single elimination, 2-0 (21-15, 24-22).
"In the first set we played quite smoothly, especially with our service. In the second set I started making service errors, but in the middle of the set we had a turning point thanks to Xinxin's blocking. We won four points and were only one point behind and we thought we had the chance to catch up," said Xue.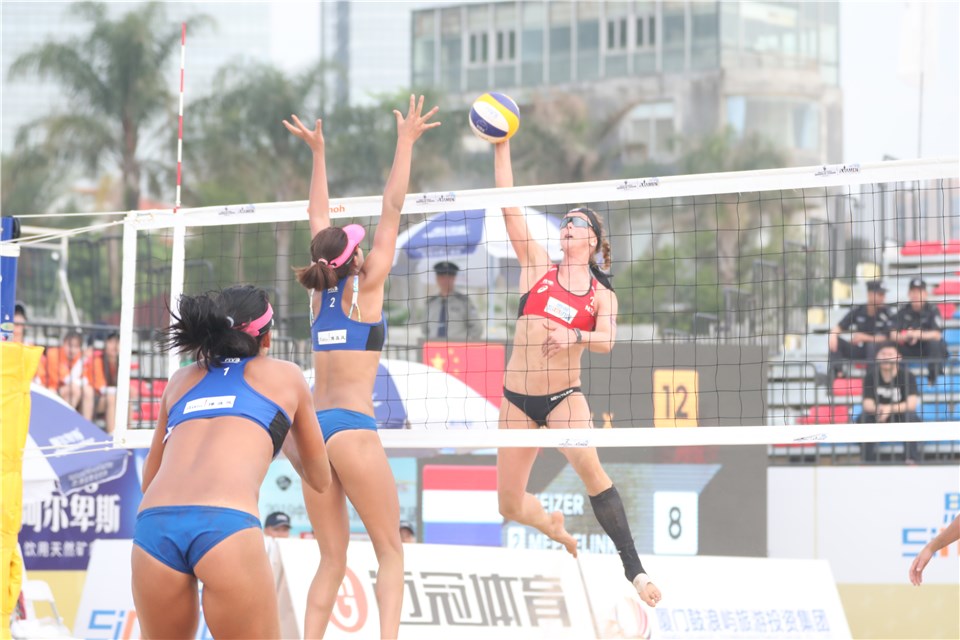 Xue Chen has been on the FIVB World Tour since 2003 and during her career has won 17 gold medals, became world champion in Stare Jablonki in 2013 and competed in two Olympic Games taking bronze in Bejing 2008, both with former partner Zhang Xi.
Xue Chen teamed up with Wang Xinxin in 2017 and the pair has earned two impressive wins so far in  Xiamen, also beating USA's top seeded team, Alexandra Klineman/April Ross a day earlier, 2-0 (21-16, 21-18).
"In the beginning we just wanted to take the match point by point as the Netherlands team are a better team than us, so when we fell back, we wanted to try and serve well. We defeated Ross yesterday so we feel more confident, but I am still not a very stable player," said Wang.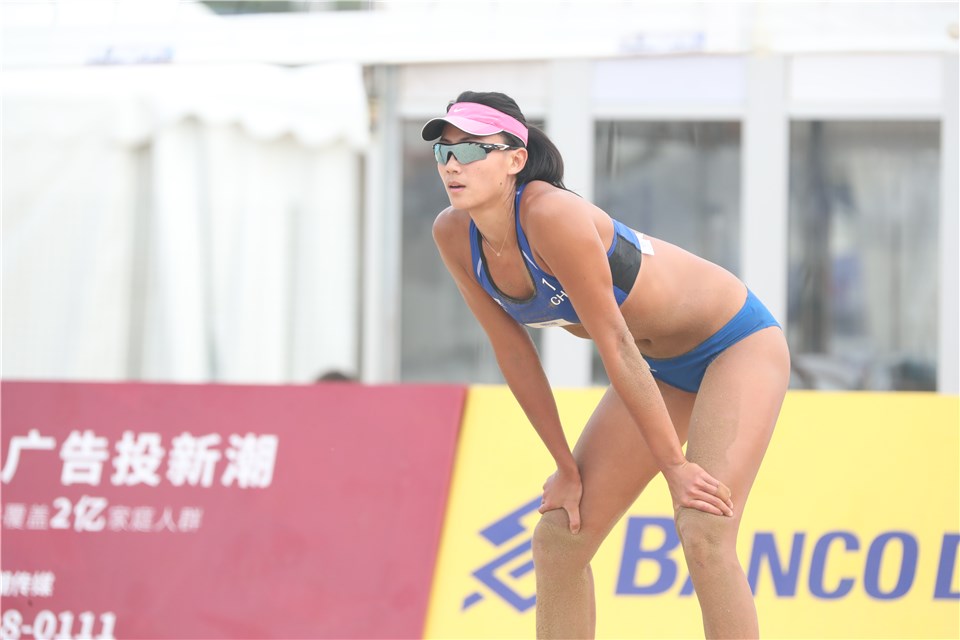 Xue/Wang X. X enter Xiamen as their fourth tournament of the year, playing the Sydney 3-Star and two continental tournaments.
"This is our second 4-Star tournament together, but this is the first that we have not had to progress through qualification, so this is very encouraging for us. We competed in some Asian tournaments and have been in the USA training and this has definitely improved us a lot. I have now changed to become a defensive player and am also not yet stable because the judgement between defensive and attacking players is different. So we have to encourage and communicate a lot while we are playing", said Xue.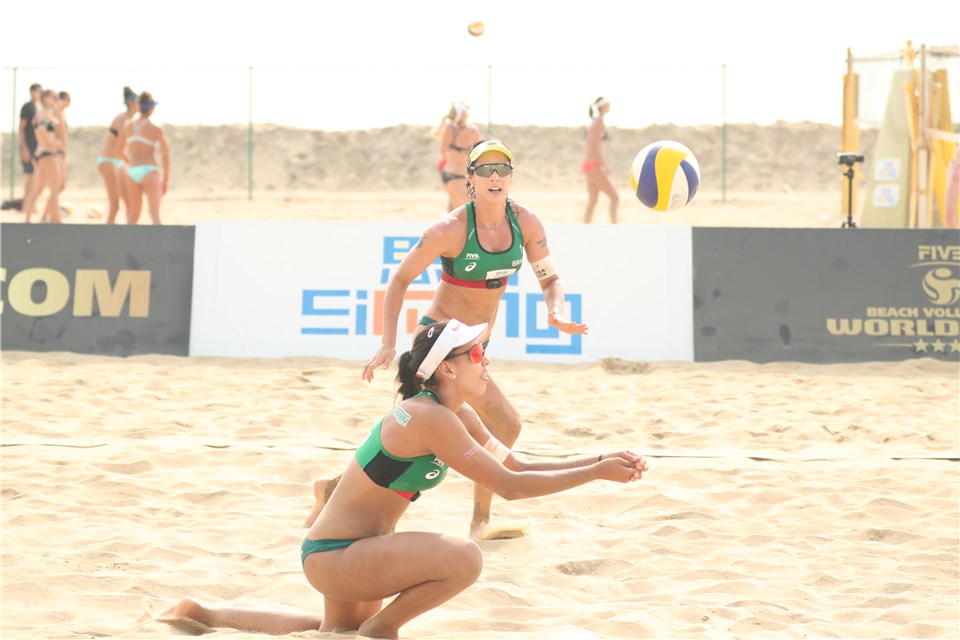 China's Wang Fan and Xia Xinyi also enter Xiamen's final 16 after defeating Finland's Taru Lahti-Liukkonen and Anniina Parkkinen, 2-1 (19-21, 21-16, 15-9).
Also progressing in Xiamen are three USA teams. Sara Hughes/Summer Ross took the direct route by topping their pool beating Wang/X. Y. Xia, 2-1 (17-21, 26-24, 15-12). Brooke Sweat and Kerri Walsh Jennings are through after beating Kim Behrens and Cinja Tillmann from Germany, 2-0 (21-16, 21-17).
Alexandra Klineman & April Ross earned their spot by defeating another German team Victoria Bieneck and Isabel Schneider, 2-0 (21-19 21-16).
Germany is still represented in Xiamen with Karla Borger and Julia Sude while Brazil sees three teams in the final 16; Ana Patricia Silva Ramos/Rebecca Cavalcanti Barbosa Silva, Agatha Bednarczuk/Eduarda Santos Lisboa and Talita Da Rocha Antunes/Taiana Lima.
Top seeded Czech team Barbara Hermannova and Marketa Slukova along with Canada's Heather Bansley and Brandie Wilkerson and Melissa Humana-Paredes and Sarah Pavan are also safely through.
Related links of AVC
AVC Website: click www.asianvolleyball.net
AVC Facebook: click www.Facebook.com/AsianVolleyballConfederation
AVC Twitter: click: https://twitter.com/avcvolley
AVC Instagram: click: https://www.instagram.com/avcvolley/?hl=en
AVC Youtube: click: Asian Volleyball Confederation
AVC WeChat: Asian Volleyball Confederation