Songkhla, Thailand, April 16, 2022 – Three Asian women's pairings secured their semifinal berths at the Volleyball World Beach Pro Tour Futures Songkhla at Samila Beach here on Saturday, as Thomas Reid/Ben O'Dea, quarterfinalists at the recent Futures Coolangatta Australia, keep the New Zealand's hopes alive after powering their way into the men's semifinals.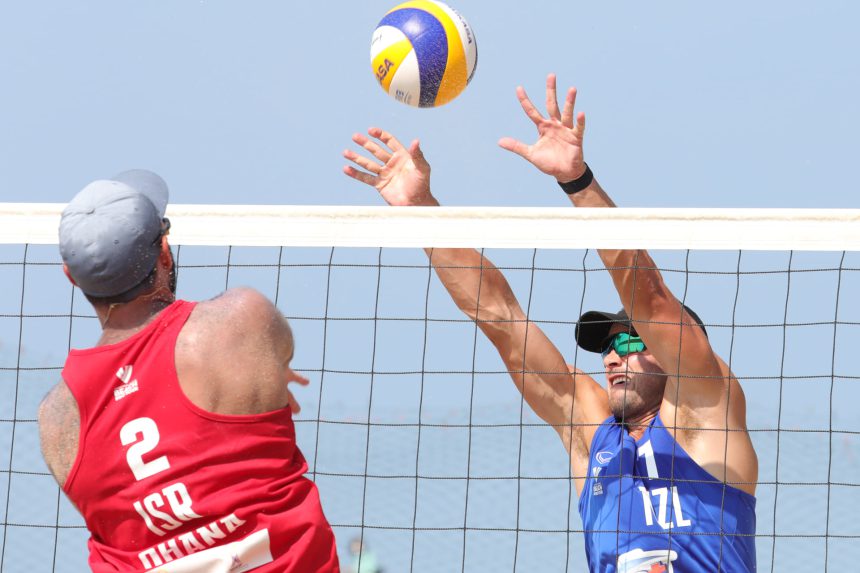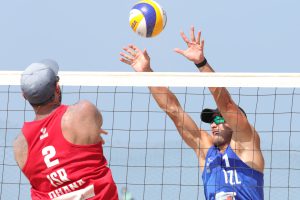 The Volleyball World Beach Pro Tour, established by FIVB in October 2021, thus replacing former FIVB Beach Volleyball World Tour, is the annual international Beach Volleyball circuit featuring the best athletes in the world. The Beach Pro Tour features 3 levels of events : Elite16/Challenge/Futures.
The tour travels across the globe, showcasing the best of beach volleyball action and events that are engaging, vibrant and where fans leave feeling inspired and part of a community!
The Futures level tournament itself is a feeder to the Challenge-level events. The Futures allows cities to develop the sport in their countries and build up the capabilities of promising youth teams.
The Futures tournaments include 16 teams per gender in the Main Draw with modified pool play followed by single elimination bracket over 4 to 5 days of competition for a total of 56 matches for double gender events. Sixteen teams can take part in qualifiers for Main Draw placing.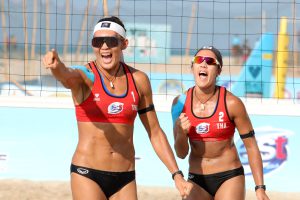 The Futures Songkhla, Thailand started with qualification on both genders on April 14, with the round of 12 and quarterfinals being held on Saturday. The four-day tournament is due to come to a close on Sunday.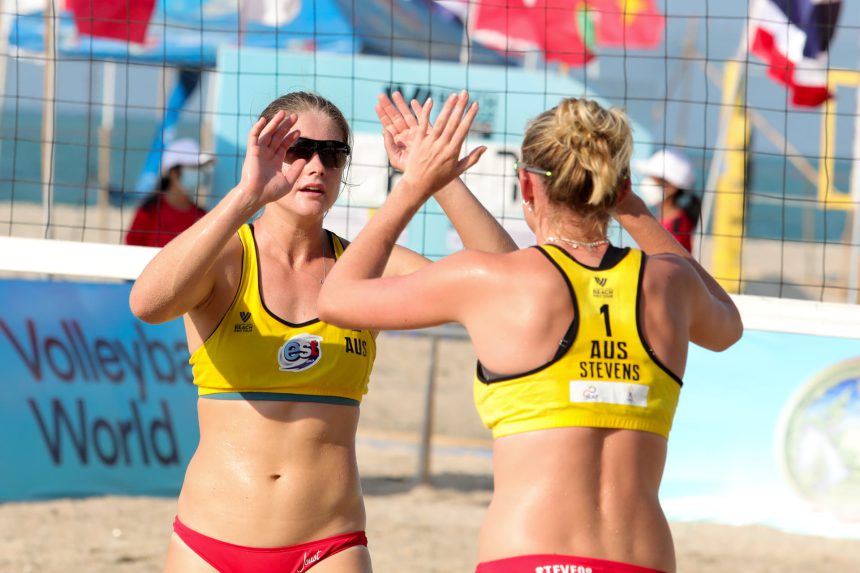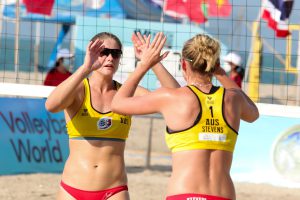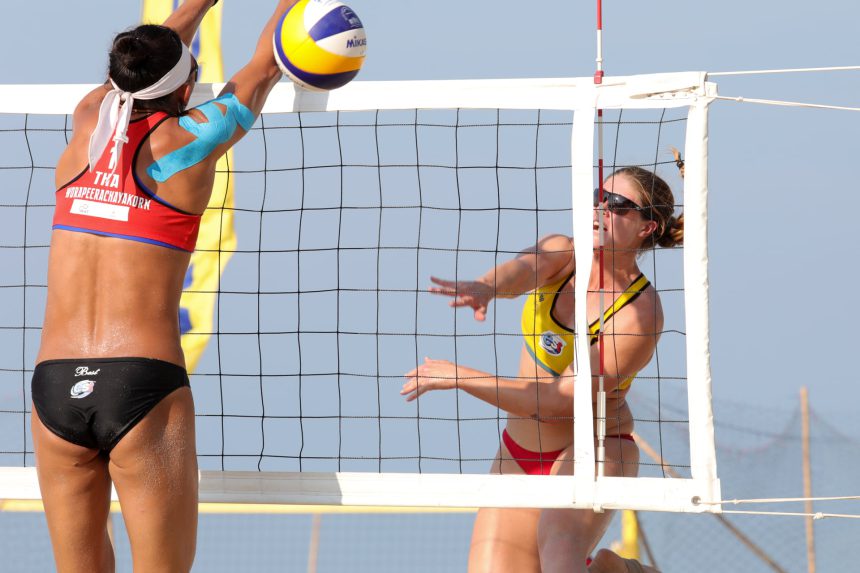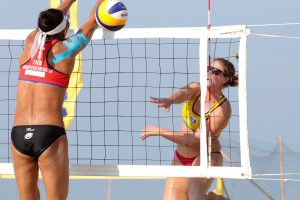 In the women's event on Saturday, Australians Alisha Stevens/Caitlin Bettenay survived a scare from Apinya Saengpaeng/Patcharaporn Seehawong to beat the Thai tandem 2-0 (30-28, 21-15) in the round of 12 and later pulled off a stunning 2-0 (21-17, 21-17) victory against defending Asian champions Taravadee Naraphornrapat/Worapeerachayakorn Kongphopsarutawadee from Thailand in the quarterfinals.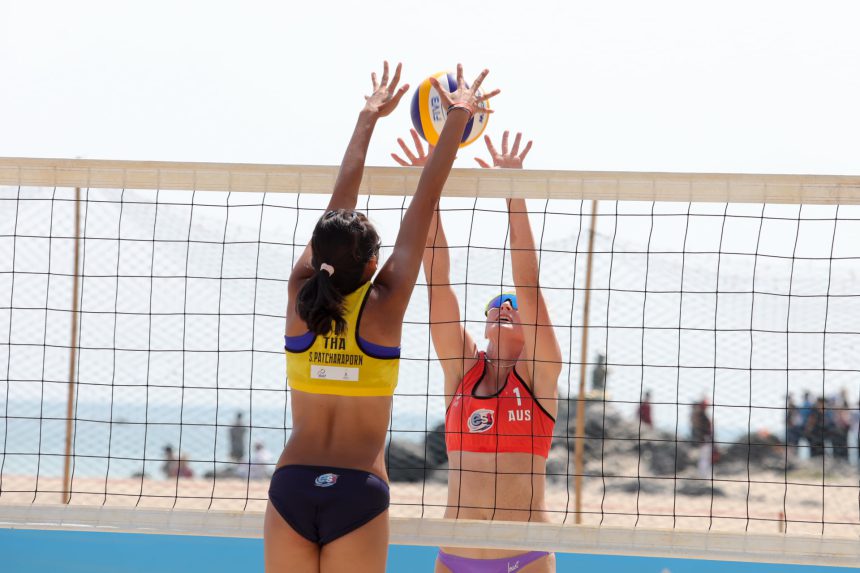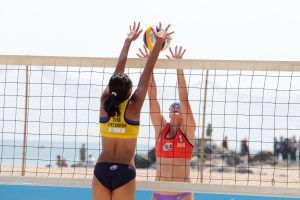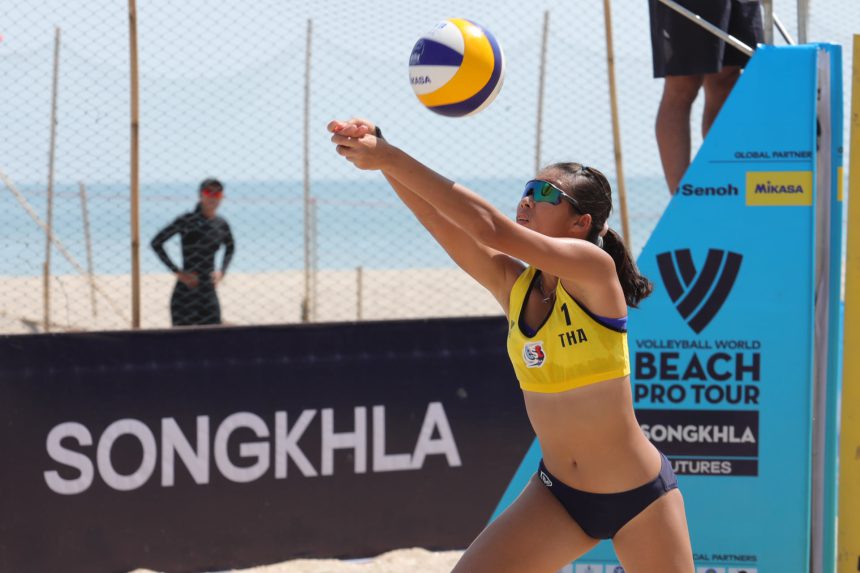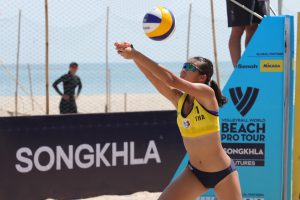 The Australian pairing goes up against another Thai duo, veterans Varapatsorn Radarong/Tanarattha Udomchavee, in the do-or-die semifinal clash on Sunday.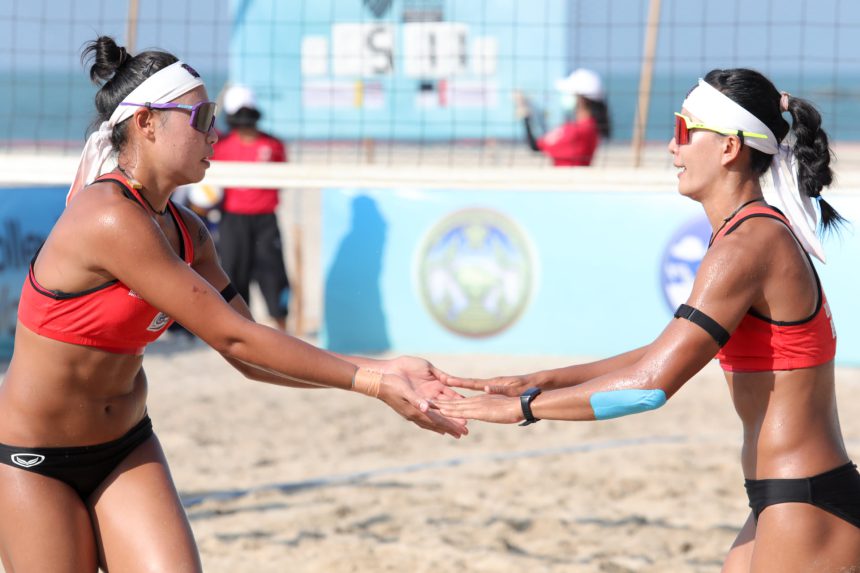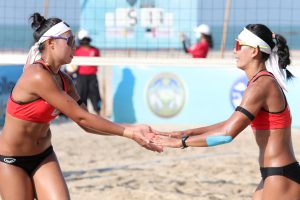 Radarong/Udomchavee, silver medallists at the Incheon-hosted Asian Games in Korea in 2014 and fifth place at the 2021 Asian Senior Beach Volleyball Championships in Phuket, Thailand, went through the semifinals following their 2-0 win against Rumpaipruet Numwong/Charanrutwadee Patcharamainaruebhorn in the all-Thais quarterfinal affair.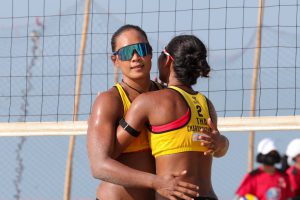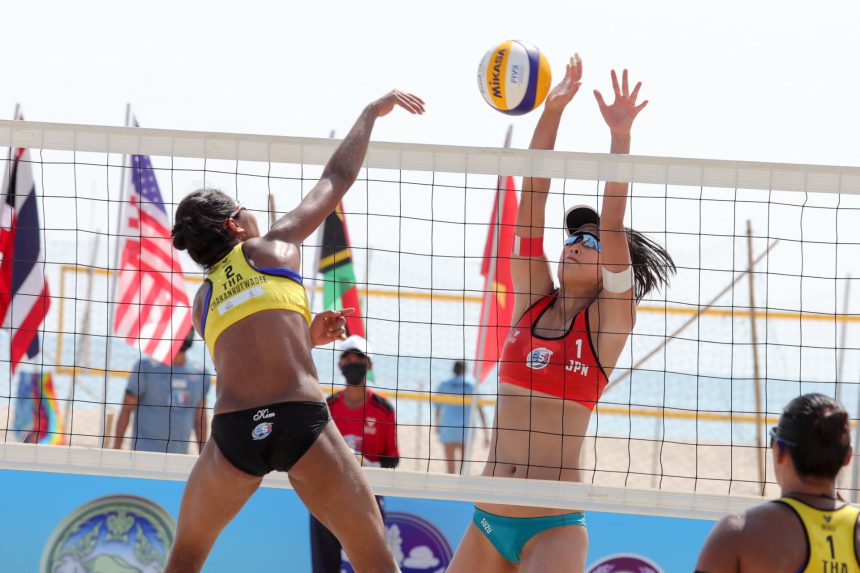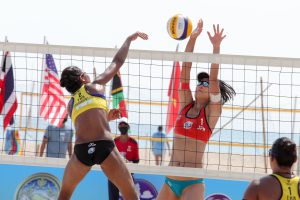 The third Asian team advancing to the women's semifinals were Japanese Ren Matsumoto/Non Matsumoto, who struggled to beat Australians Georgia Johnson/Jasmine Fleming 21-17, 23-25, 15-10 in the hard-fought round of 12, but made their mark in the quarterfinals following their exceptional 2-0 (21-12, 21-14) win against Megumi Murakami/Sakurako Fujii in the all-Japanese battle.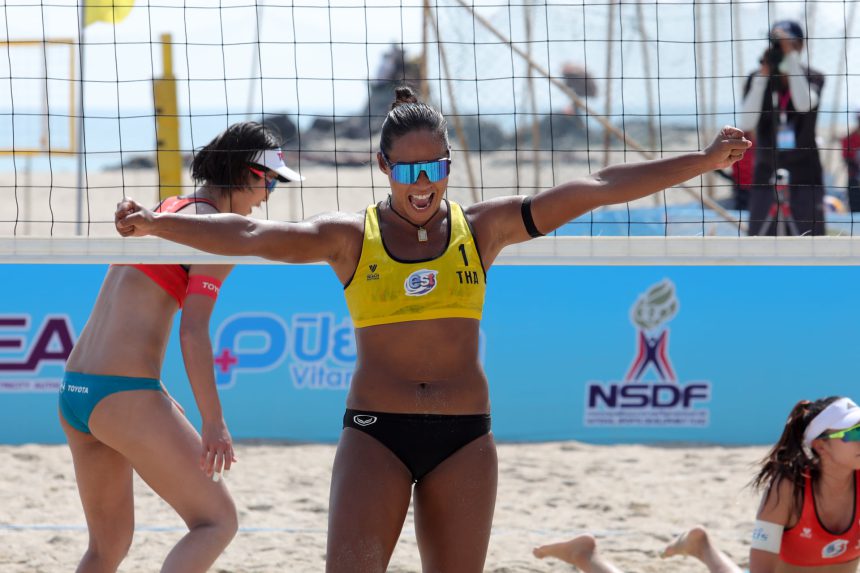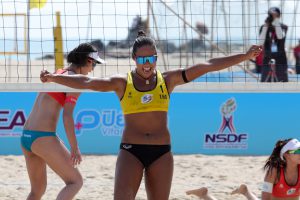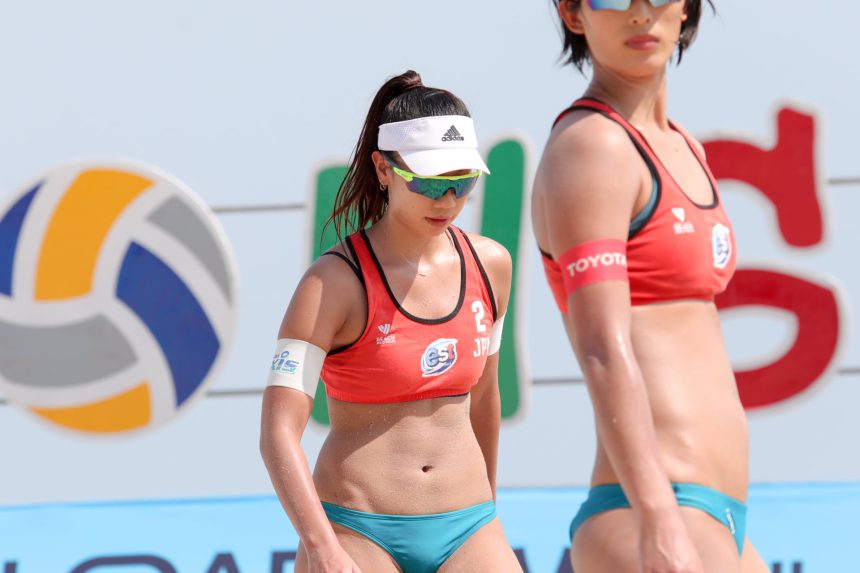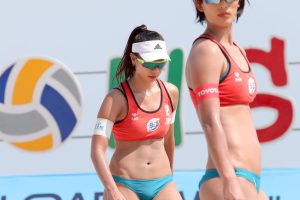 In the Sunday morning's semifinals, Ren/Non will be pitted against Amanda Harnett/Alina Dormann. The in-form Canadians overshadowed Indonesians Dhita Juliana/Putu Utami, silver medallists at the 2019 Penghu Open in Chinese Taipei, 21-17, 21-14 in the Saturday's quarterfinals.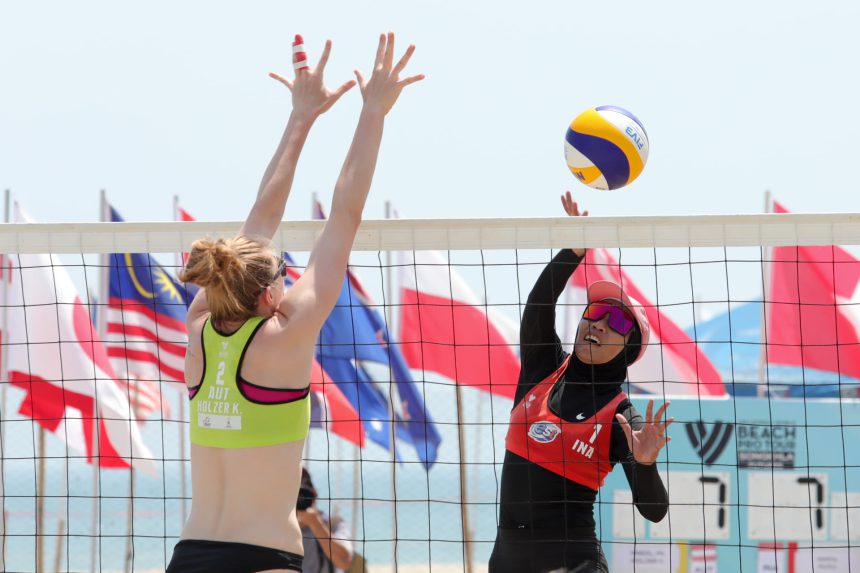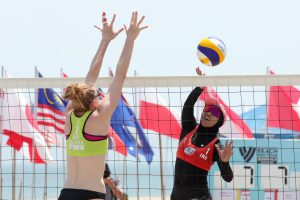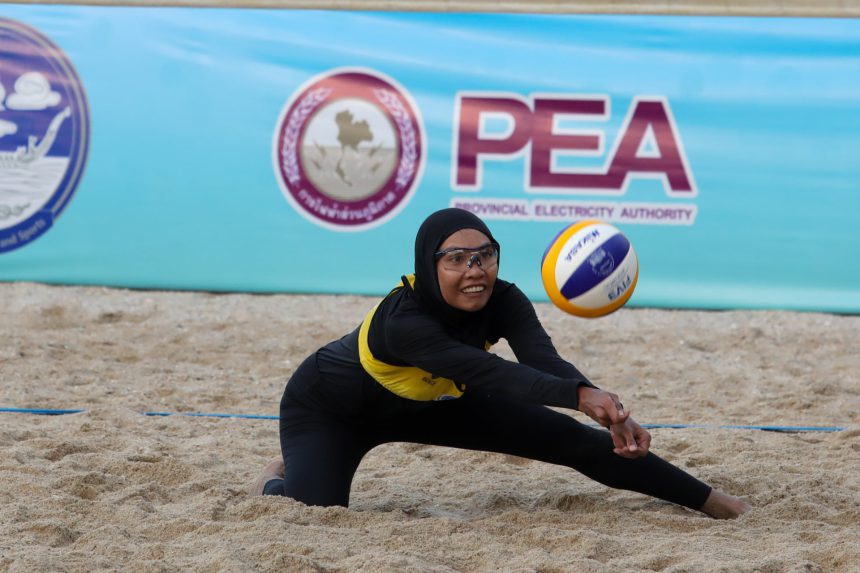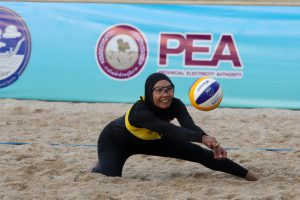 Meanwhile, USA, Italy, Austria and New Zealand booked semifinal berths in the men's event following their Saturday's victories against their respective opponents, with Americans Miles Evans/Andrew Benesh producing a fantastic comeback 2-1 (17-21, 21-13, 21-19) win against Thailand's Surin Jongklang/Banlue Nakprakhong in the quarterfinals. The Thai duo captured their first-ever gold medal in the World Tour one-star event in Boracay, Philippines in 2019, but finished 9th at the 2021 Asian Senior Beach Volleyball Championships on home soil in Phuket.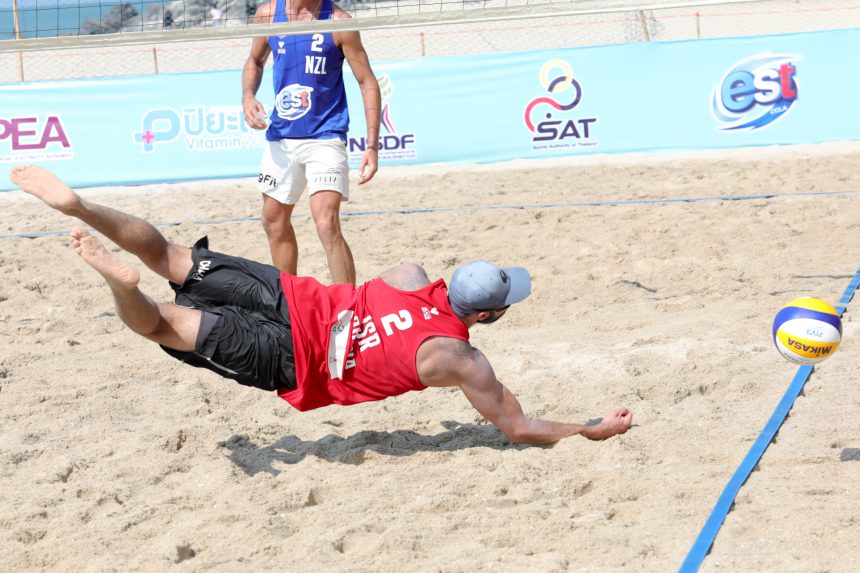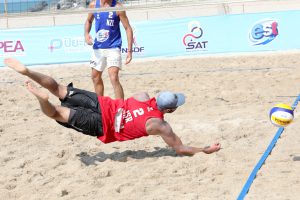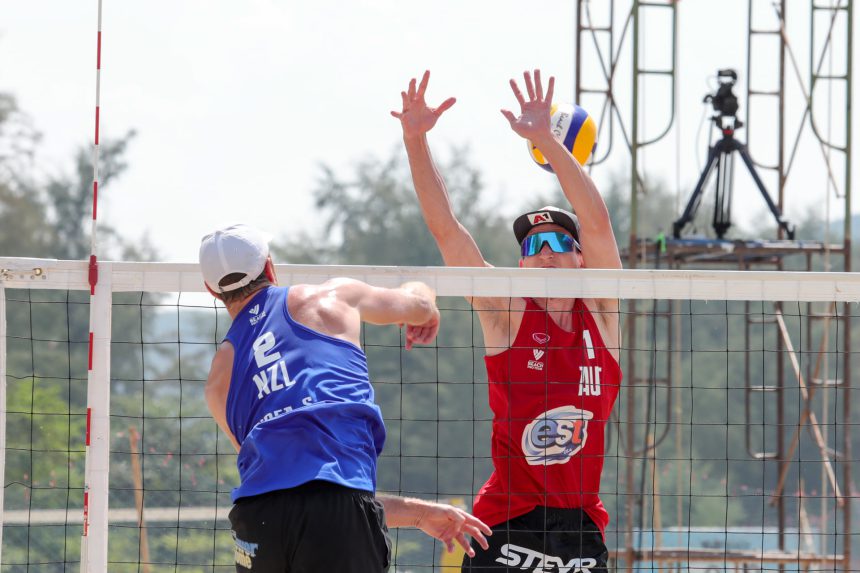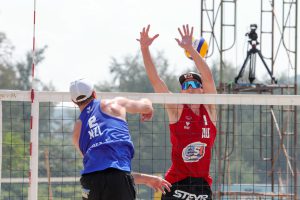 In the Sunday's semifinals, Evans/Benesh will take on Reid/O'Dea, the Asia's lone hope in the men's event. The Kiwis on Saturday brushed off Israelis Eylon Elazar/Netanel Amiram Ohana 21-17, 21-13 in the quarterfinal encounter earlier.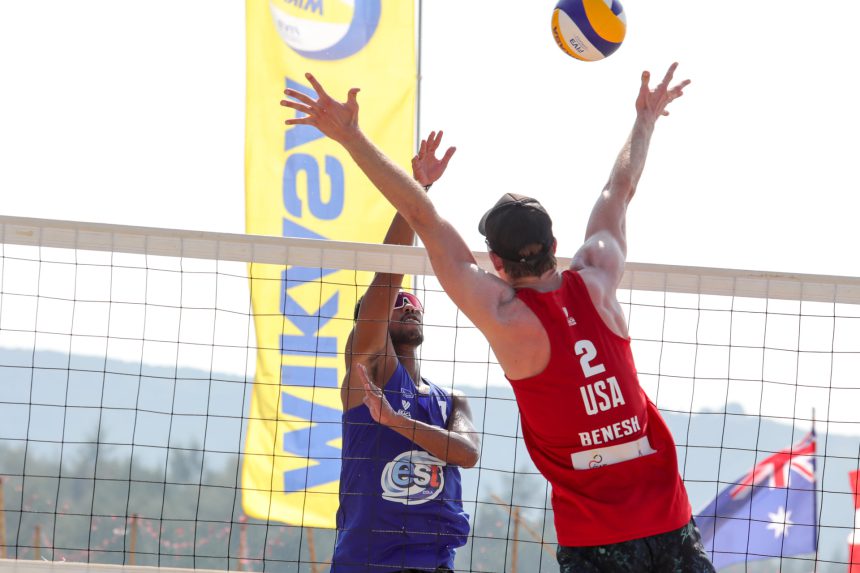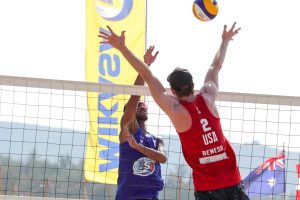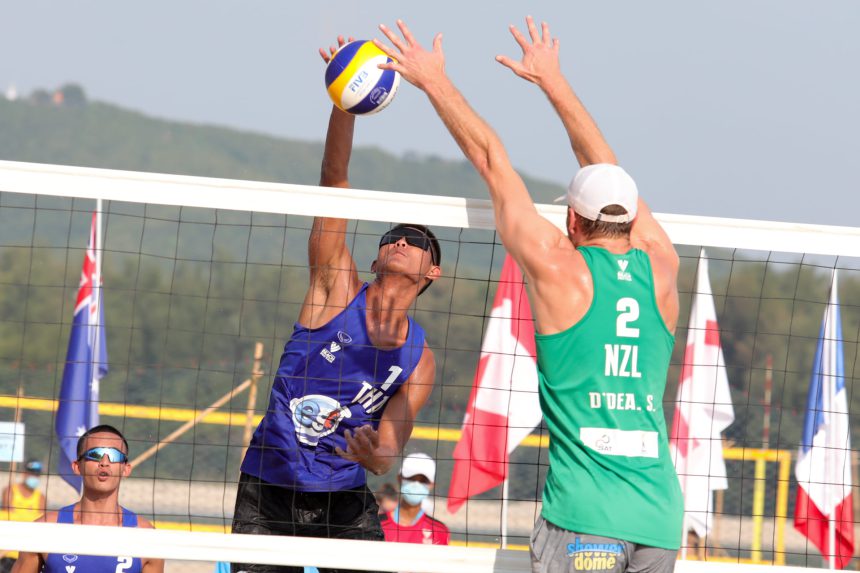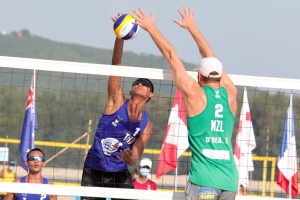 The other semifinal clash on Sunday sees Italians Carlo Bonifazi/Davide Benzi go up against Austrians Julian Hori/Alexander Horst. As the former had an easier task to beat Marco Viscovich/Tobia Marchetto 2-0 (21-13, 21-18) in the all-Italians battle, the latter struggled to beat Kiwis Bradley Fuller/Sam O'Dea with a magnificent come-from-behind 2-1 (18-21, 23-21, 15-5) win.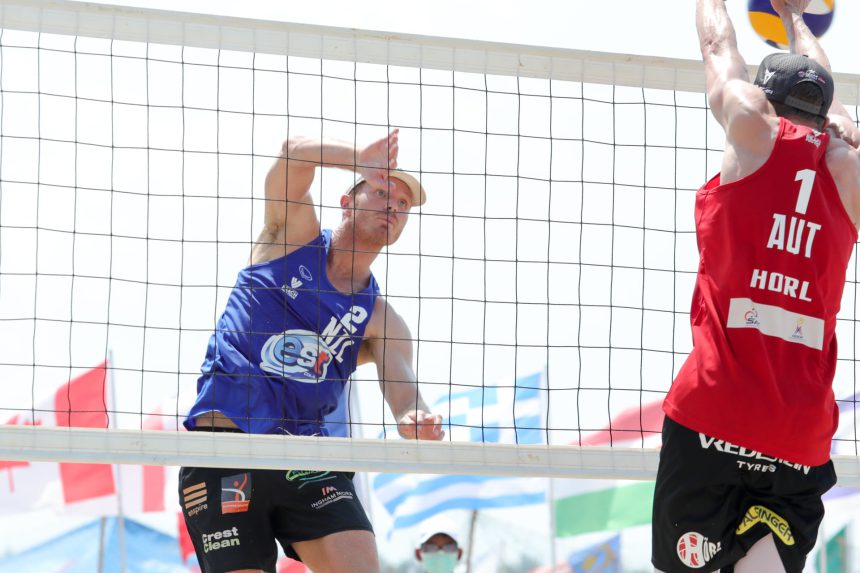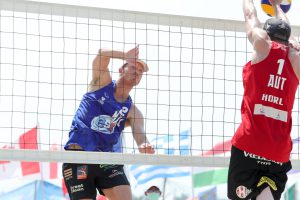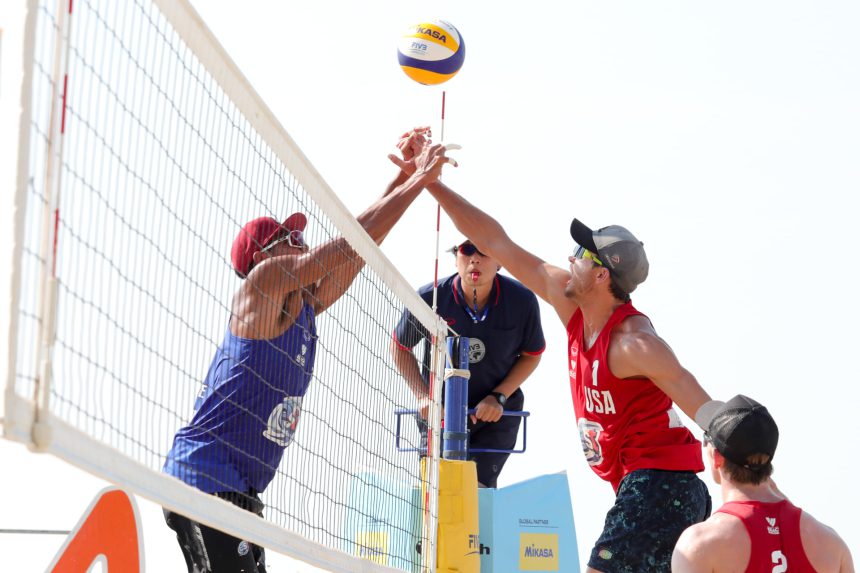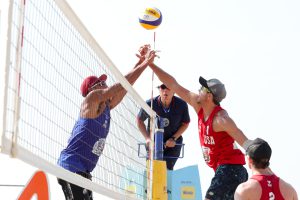 As the winners in the quarterfinals in both genders advanced to the Sunday morning's semifinals, the losers in that round are ranked joint 5th, while the round of 12 losers the joint 9th position.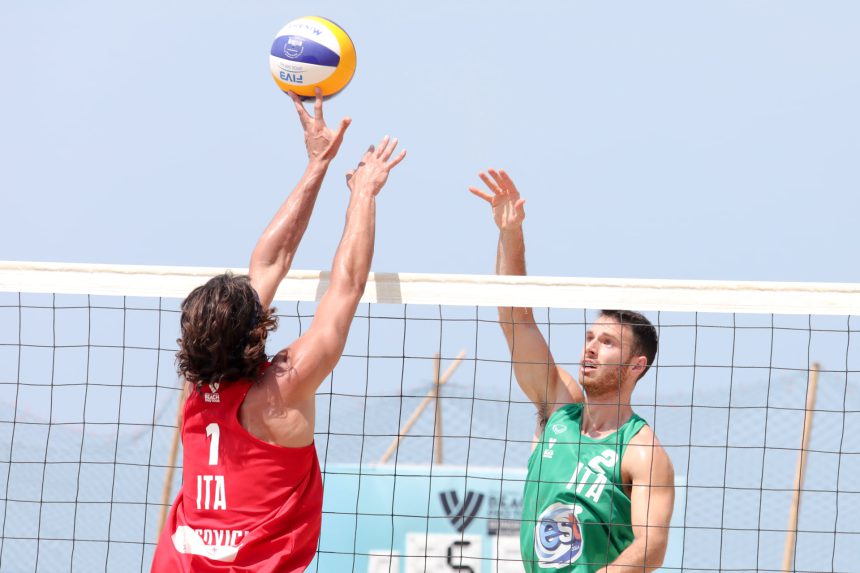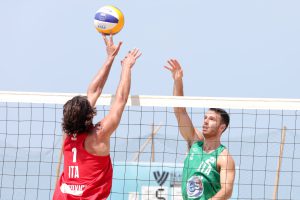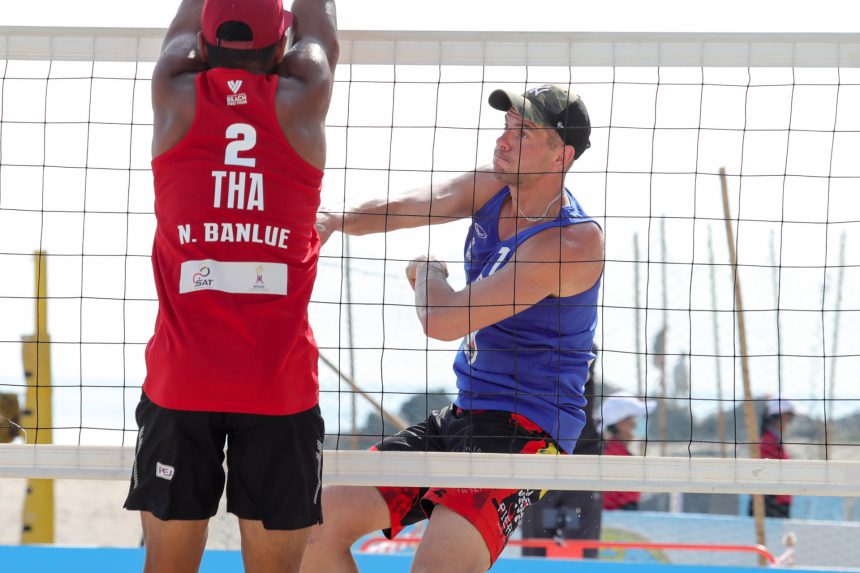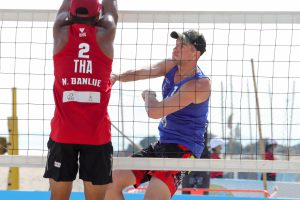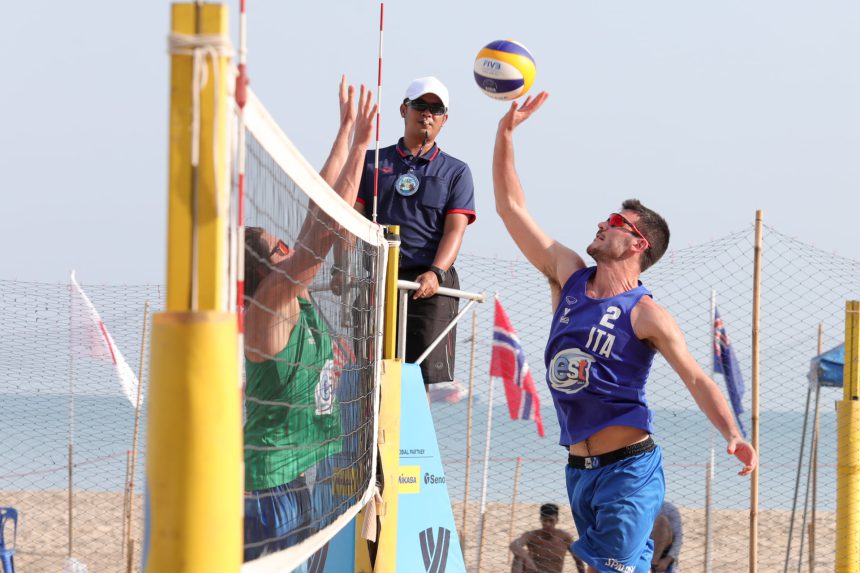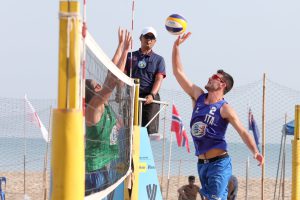 STANDINGS
MEN
Final Phrase
1.
2.
3.
4.
5. Elazar/Ohana (Israel), Viscovich/Marchetto (Italy), Fuller/O'Dea S (New Zealand), Surin/Banlue (Thailand)
9 Trummer/Friedl, F. (Austria), Korycki/Janiak (Poland), Dunwinit/Wachirawit (Thailand), Pitak/Poravid (Thailand)
13 Bello, Jo/Bello, Ja (England), Hasegawa/Kurasaka (Japan), Kittituch/Phanupong (Thailand), Caldwell/Roberts (USA)
17 Seiser/Kunert (Austria), MacNeil/Russell (Canada), Candra/Ashfiya (Indonesia)
21 Pascariuc P/Leitner L (Austria), Ntallas/Antiol Kola (Greece), Gilang/Redny Verdian (Indonesia), Takahashi/Malki (Japan), Lokken/Henriksveen (Norway), Chatchawan J/Kangkon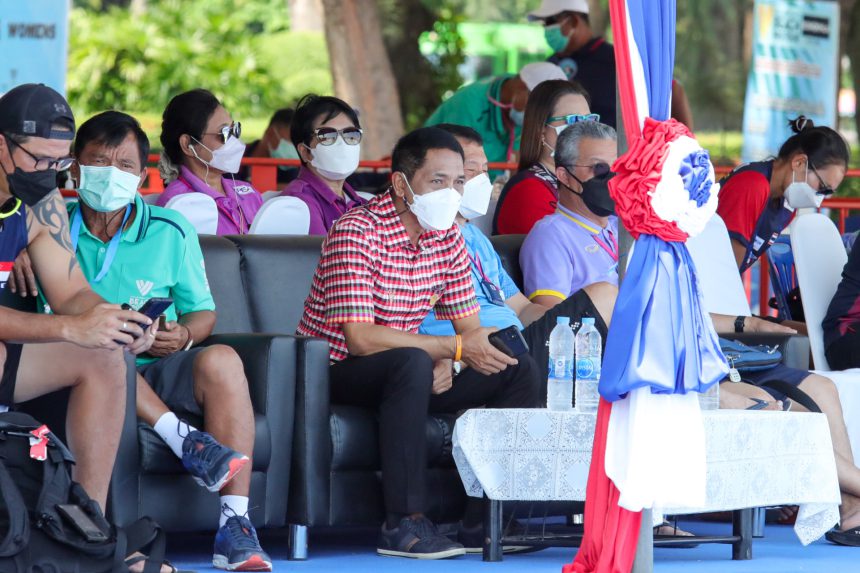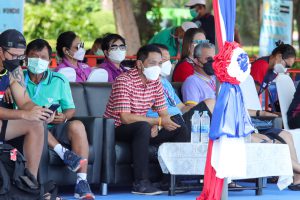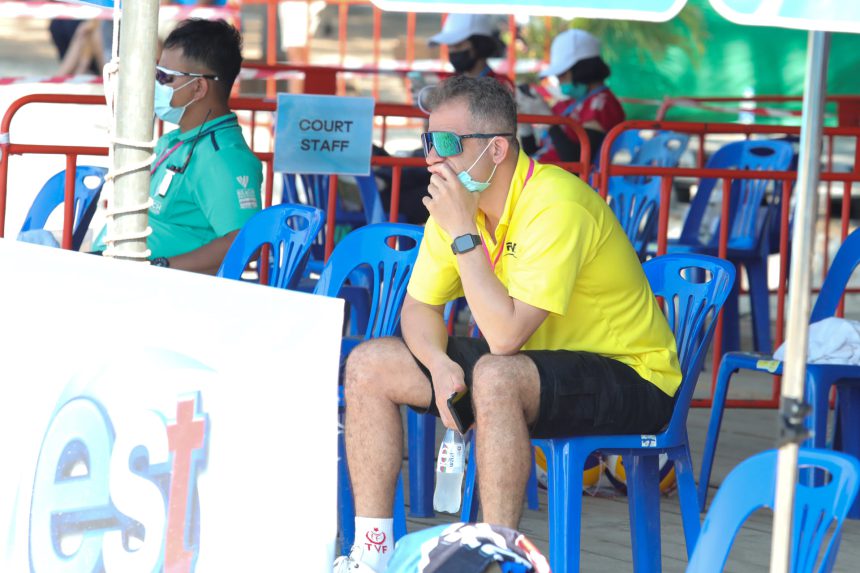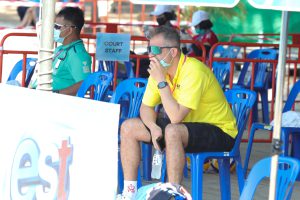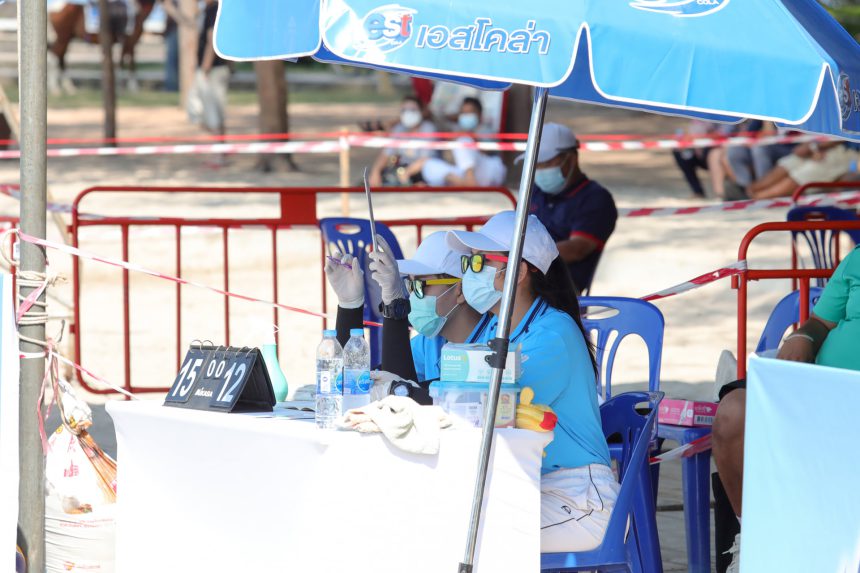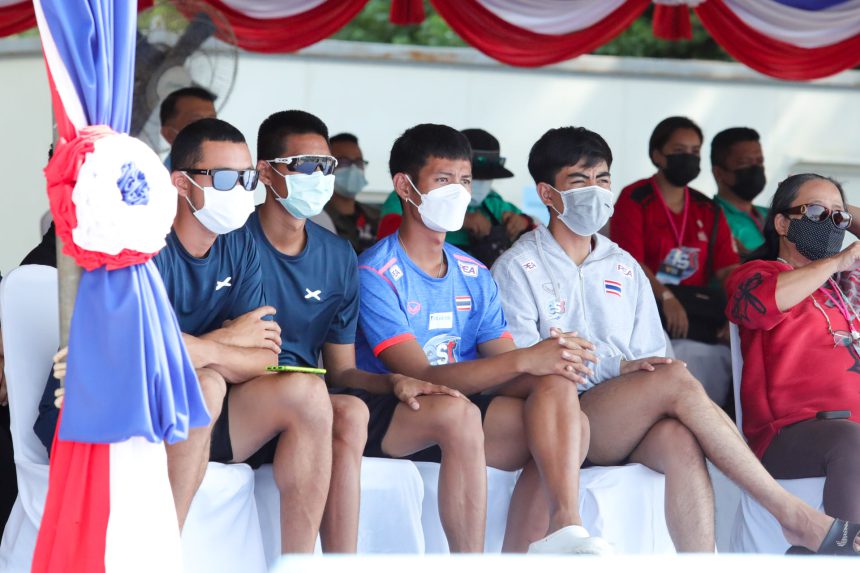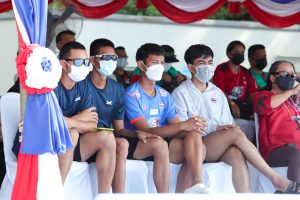 WOMEN
Final Phrase
1.
2.
3.
4.
5. Dhita/Pitu (Indonesia), Murakami/Sakurako (Japan), Naraphornrapat/Worapeerachayakorn (Thailand), Numwong/Charanrutwadee (Thailand)
9. Johnson/Fleming (Australia), Friedl, Fr/Holzer K (Austria), Hashimoto/Reika (Japan), Apinya S/Patcharaporn S (Thailand)
13. Guignan/Descamp (France), Szombathelyi, S/Villam (Hungary), Chong E.H.H/Ong W.Y (Singapore), Tan A.K.Y./Soh C.H.C (Singapore)
17. Wuttunee/Dunn (Canada), Grimson/Mumby (England), Toko/Lawac (Vanuatu), Nguyen V.N.L/N. L.T.T Vy (Vietnam)
21. Sari/Nur Atika (Indonesia), Aina/Maegan (Malaysia), Auni/Yong (Malaysia), Galchananan/Woranatchayakorn (Thailand), Truong/T.T.T.Tram (Vietnam)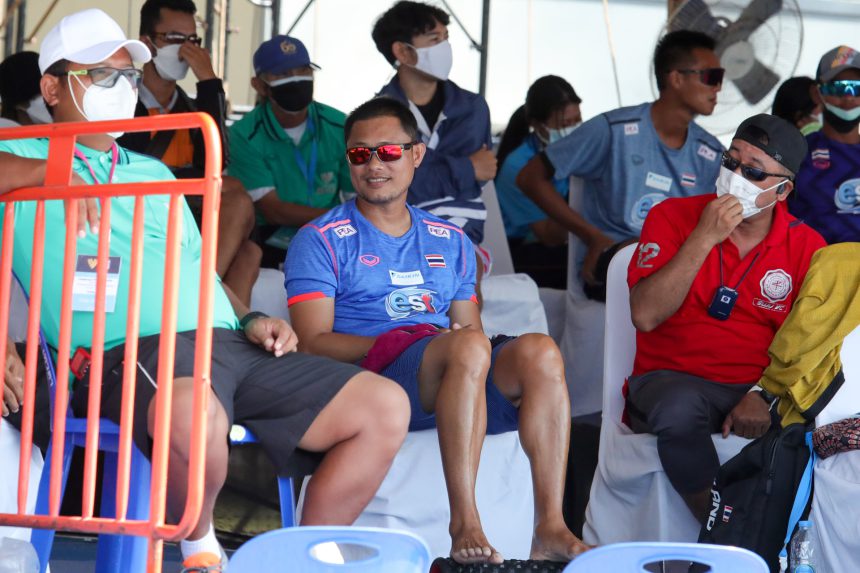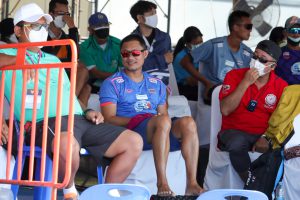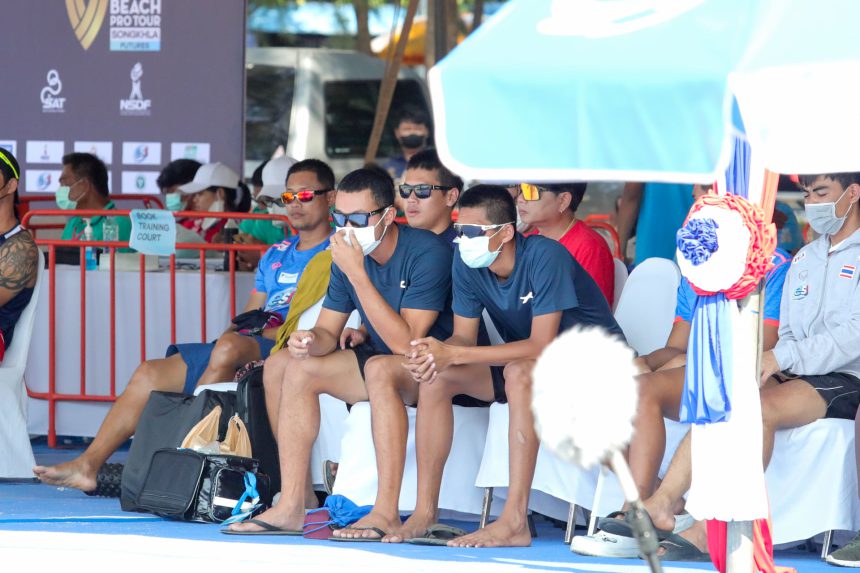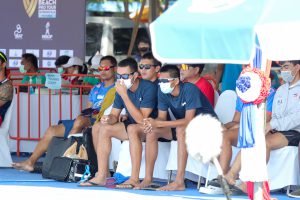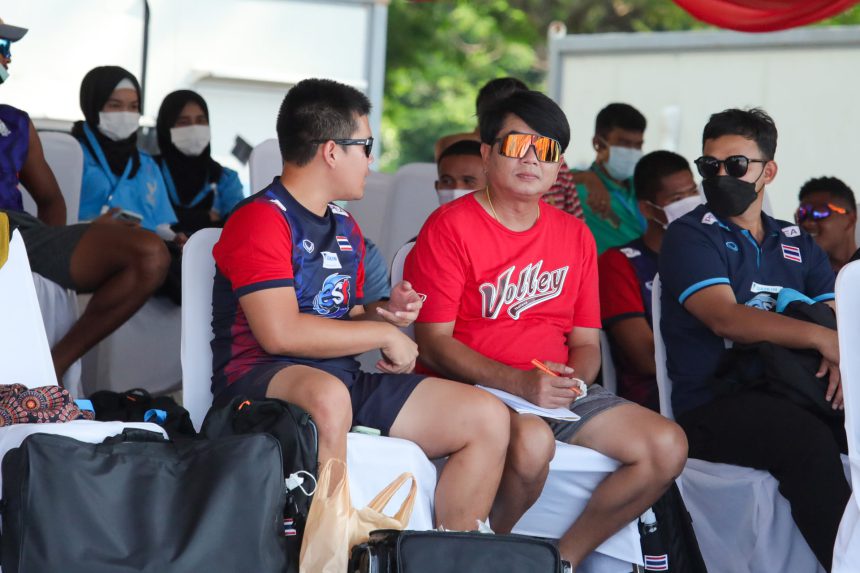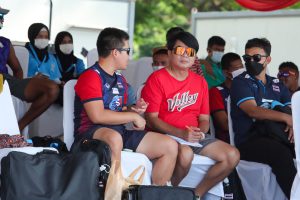 MATCH SCHEDULE (Bkk time)
APRIL 17, 2022
SEMIFINALS
WOMEN
9.00am
Court 2: Ren/Non (Japan) v Harnett/Dormann (Canada)
Centre Court: Stevens/Bettenay (Australia) v Radarong/Udomchavee (Thailand)
MEN
10.00am
Center Court: Reid/O'Dea (New Zealand) v Evans/Benesh (USA)
Court 2: Bonifazi/Benzi (Italy) v Hori/Horst (Austria)
THIRD PLACE PLAYOFFS
WOMEN
13.00pm: Center Court
MEN
14.00pm: Center Court
FINALS
MEN
15.00pm: Center Court
WOMEN
16.00pm: Center Court
For updated results and match centre, please visit https://en.volleyballworld.com/beachvolleyball/competitions/beach-pro-tour-2022/events/future/songkhla-thailand/schedule/
Related links of AVC
AVC Website: click www.asianvolleyball.net
AVC Facebook: click www.Facebook.com/AsianVolleyballConfederation
AVC Twitter: click: www.twitter.com/AsianVolleyball
AVC Instagram: click: https://www.instagram.com/avcvolley/?hl=en
AVC Youtube: click: Asian Volleyball Confederation
AVC WeChat: Asian Volleyball Confederation