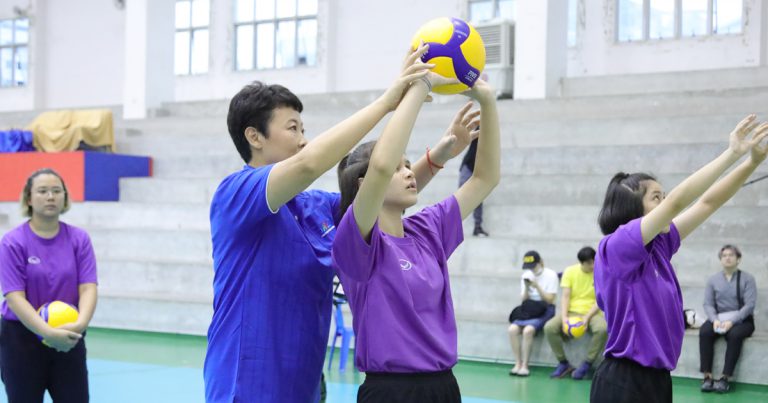 Bangkok, Thailand, August 15, 2020 – You can't have a strong offence without a skilled setter, but to learn how to be a good setter with AVC Instructor Feng Kun, youngsters have to start from scratch.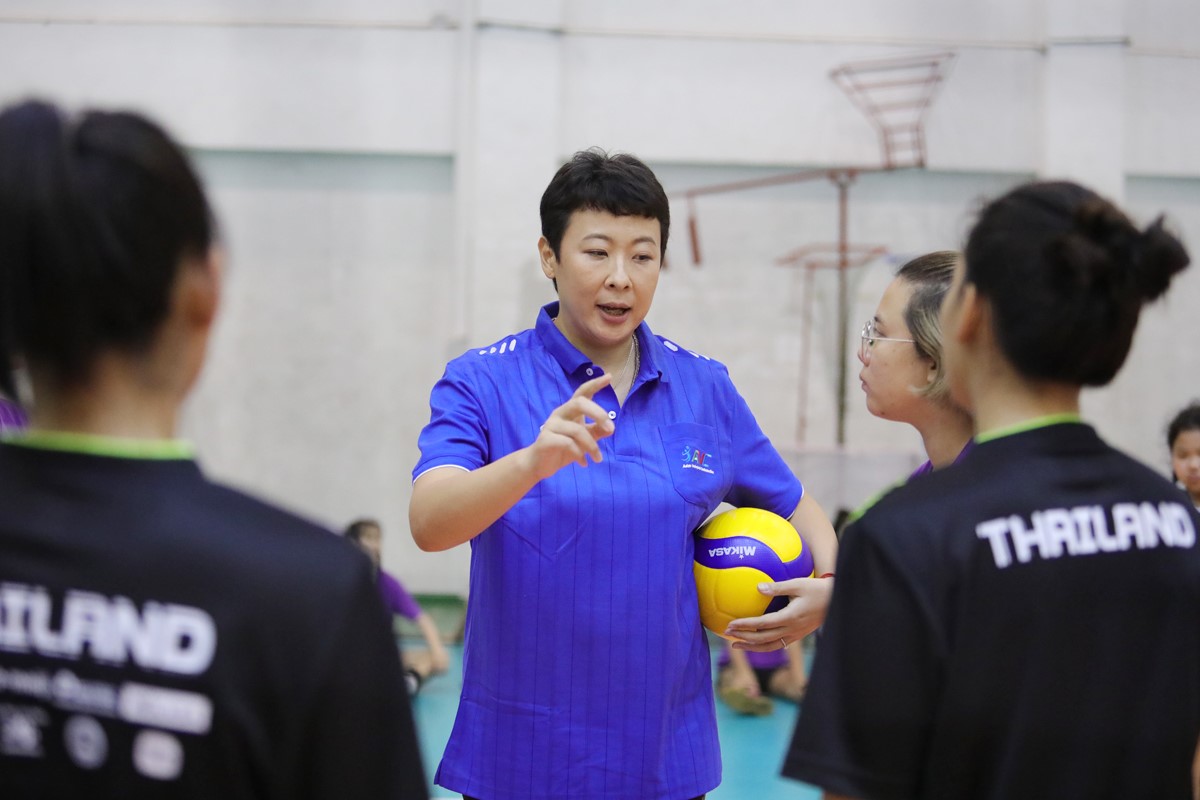 All members of the global volleyball family have learned that the 42-year-old Feng is a retired China women's national volleyball team setter and captain who was awarded MVP and Best Setter at the 2004 Summer Olympics in Athens, where China won the gold medal.
She already had several individual awards during her volleyball career under her belt including the Best Setter at the 11th Asian Senior Women's Volleyball Championship in Nakhon Ratchasima, Thailand in 2001, the FIVB World Grand Prix in 2001, 2002 and 2003, the 2003 FIVB World Cup, the 2005 FIVB World Grand Prix and the FIVB World Grand Champions' Cup the same year.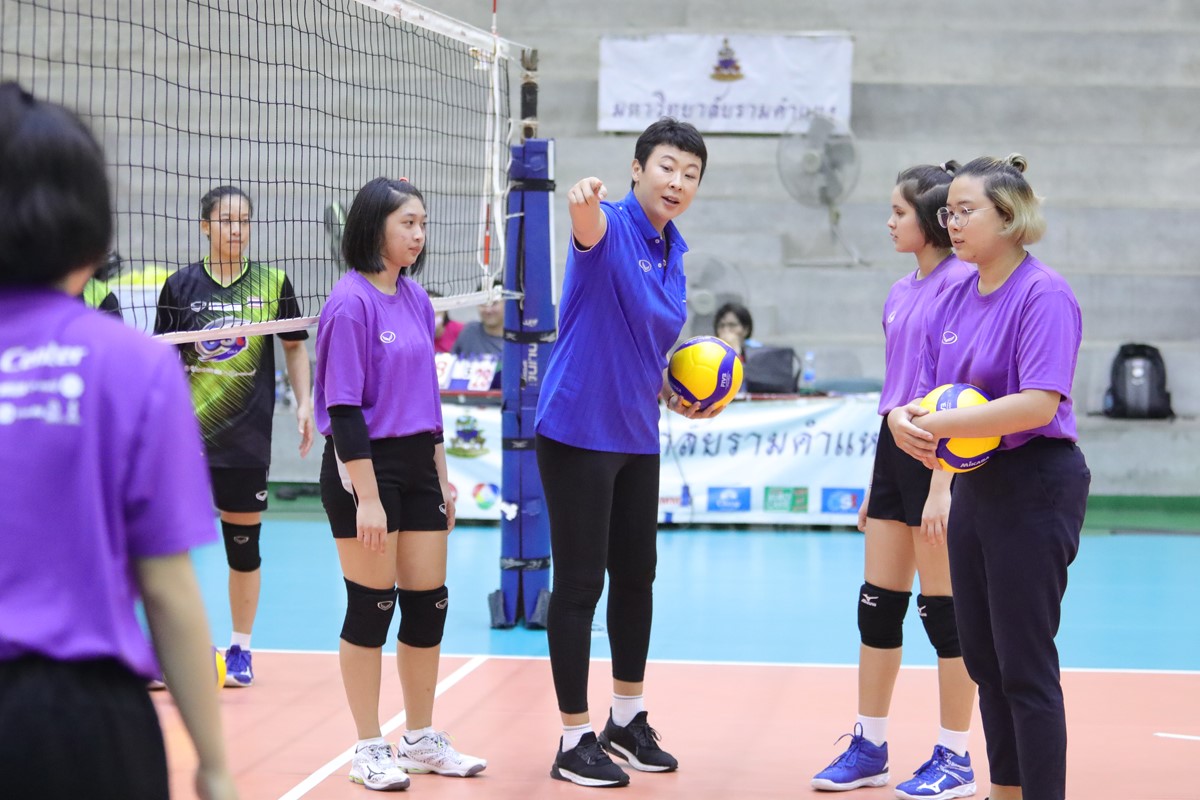 At the end of the 2010-2011 season of the Chinese Volleyball League playing for Guangdong Evergrande VC, Feng decided to call it a day in August 2011. Three years later, she tied the knot with the then Thailand women's national team head coach Kiattipong Radchatagriengkai.
Learning that Feng is a highly-skilled and experienced setter and she can share knowledge, skills and experience with Asian players and youngsters in particular, AVC has appointed her as AVC Instructor on January 30, 2020 and Feng is in charge of instructing team players visiting the FIVB Development Centre in Bangkok.
As the lockdown restrictions in Thailand have already been lifted since July 1, the Centre is now open to serve all Asian volleyball community. However, since most of the other AVC's affiliated countries remain on lockdowns, only Thai youngsters visited the Centre to get tips from Feng how to improve their skills and how to be a successful setter.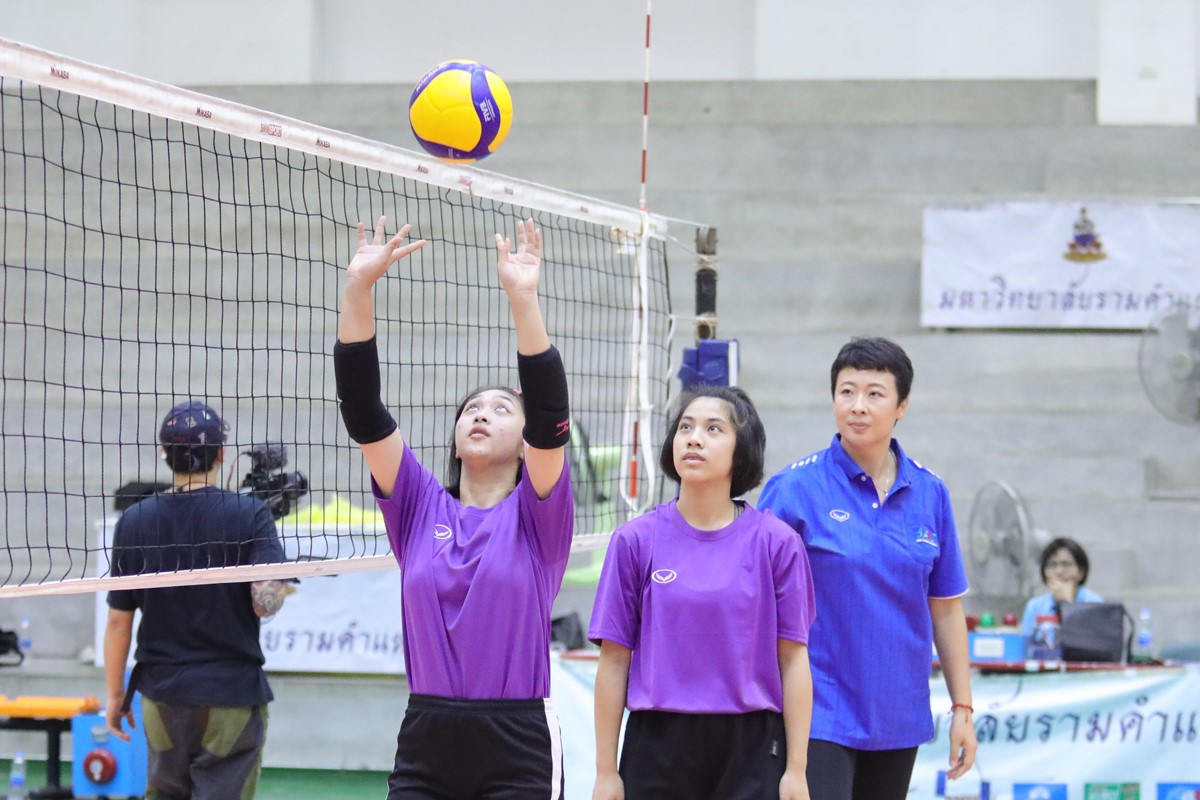 During this time, a total of 28 Thai youngsters aged between 15 and 17 have been undergoing a 30-day intensive training at the Centre ahead of the upcoming national selection trials and therefore, they can get the most out of what the determined Feng has instructed them.
However, the skills and drills for these players are not that easy as Feng has to encourage them to recognise and solve challenges on their own, in other words, encourage their problem-solving skills. The AVC Instructor is concerned with developing these ambitious players' skills and their hidden potential.
Despite the fact that her instruction sessions are not that long and due to be held only on every Monday and Friday, Feng's input and output-based instruction has helped these young players capitalise capabilities and gain more confidence.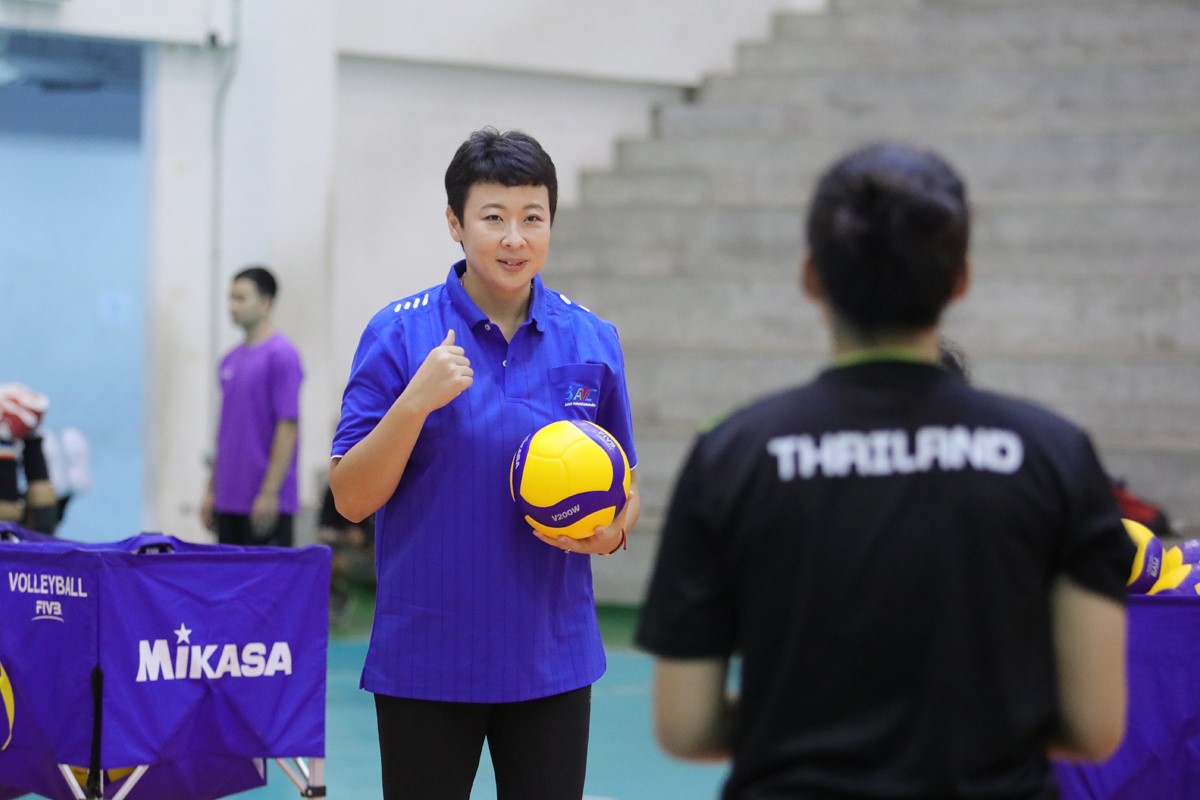 To learn the setting drills with Feng, it seems that the players have to start from zero. As setters touch the ball more than anyone else in a volleyball match, therefore it's critical that Feng finds ways to get these young setters as many setting repetitions as possible. Even more important is the quality of the touches on the ball, so the setter is developing proper habits to be able to deliver a clean, hittable set.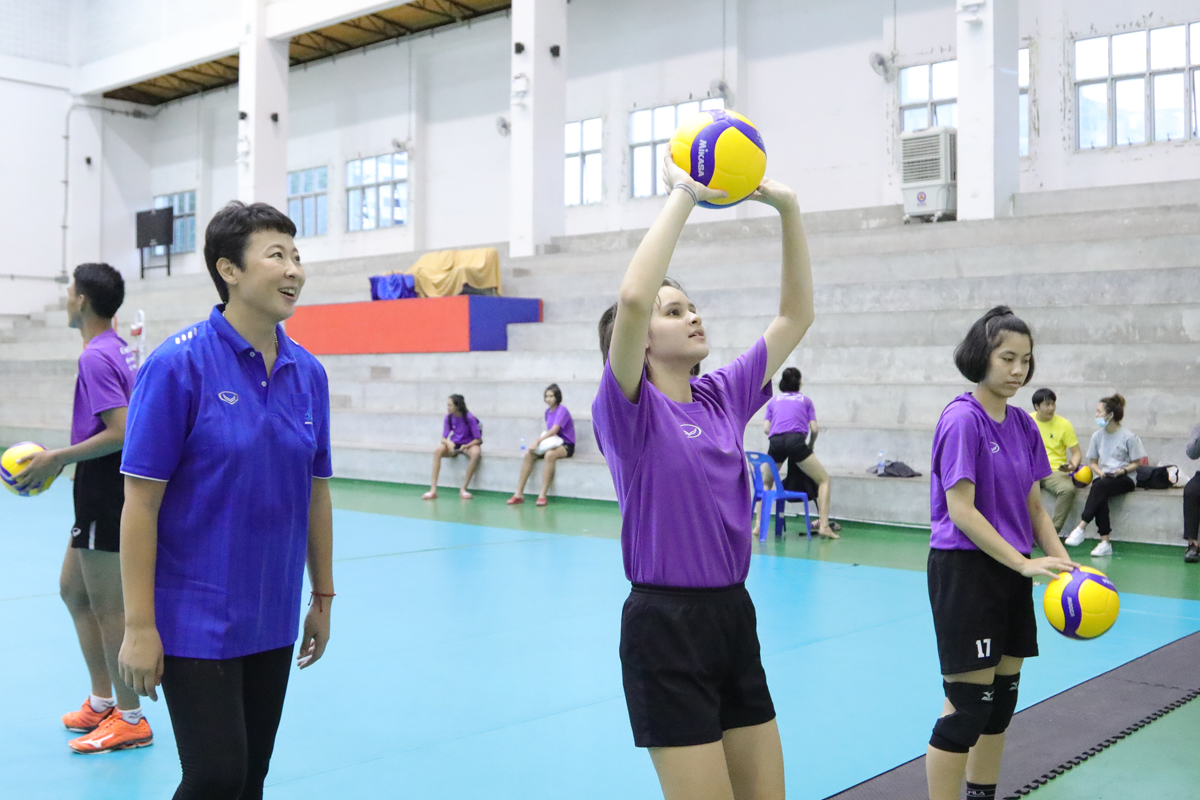 With Feng giving good tips on setting drills, these players can eventually improve their tactics and do better. However, among the most important attributes of any coach or instructor are personality and character.
Working with young players requires patience, kindness and respect and Feng has all elements. While introducing them to new tactics, she was all smiles and so kind to everyone. The teaching atmosphere was a mixture of smiles, serious intention and friendliness.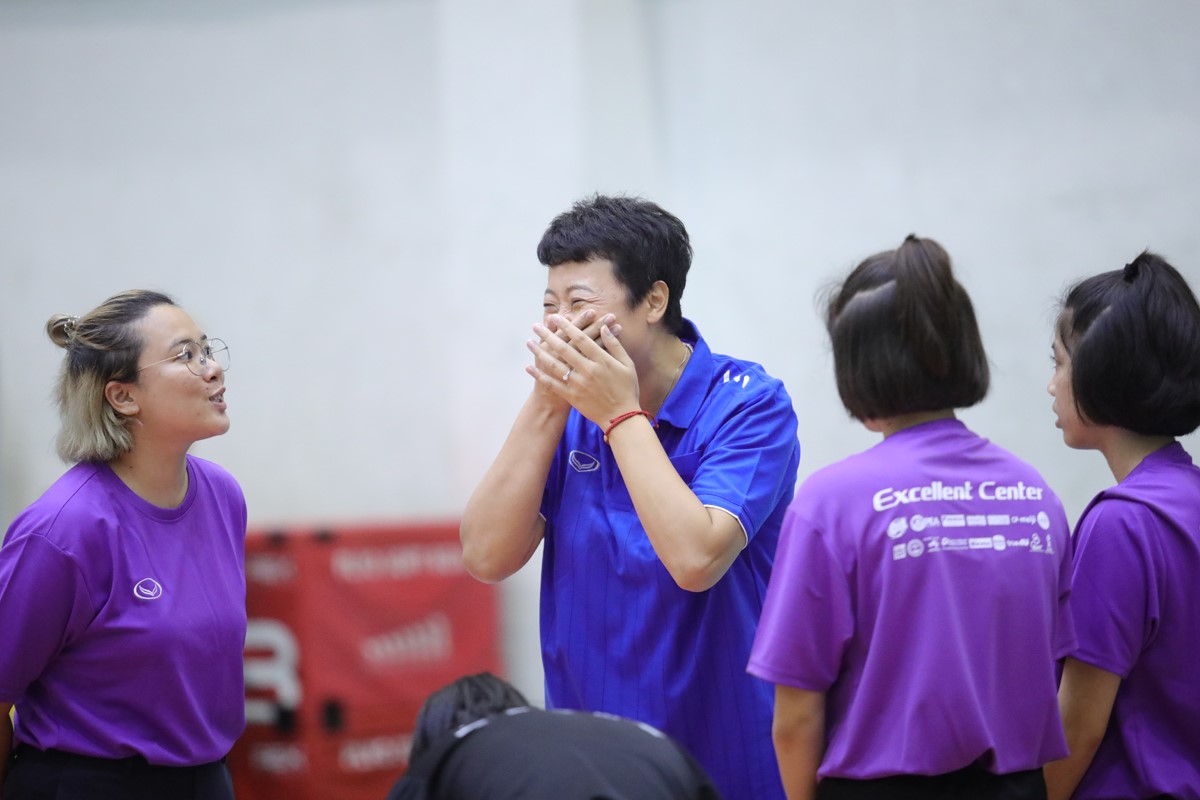 "You have to thoroughly read the game and be on the right position. In earlier classes last week, I found that most players (in her class) could not perform well on setting. I think their fundamental skills on setting is not that good," Feng Kun was quoted as saying.
"Last week, they were too slow on basic approaches and reading ball-passing directions. It's apparent that they have to learn how to restart their setting tactics. However, they did well this time, making better movements although reading the ball still requires improvement. They are now on the right track. Bit by bit they are improving, but I believe they can immensely improve their skills in the near future."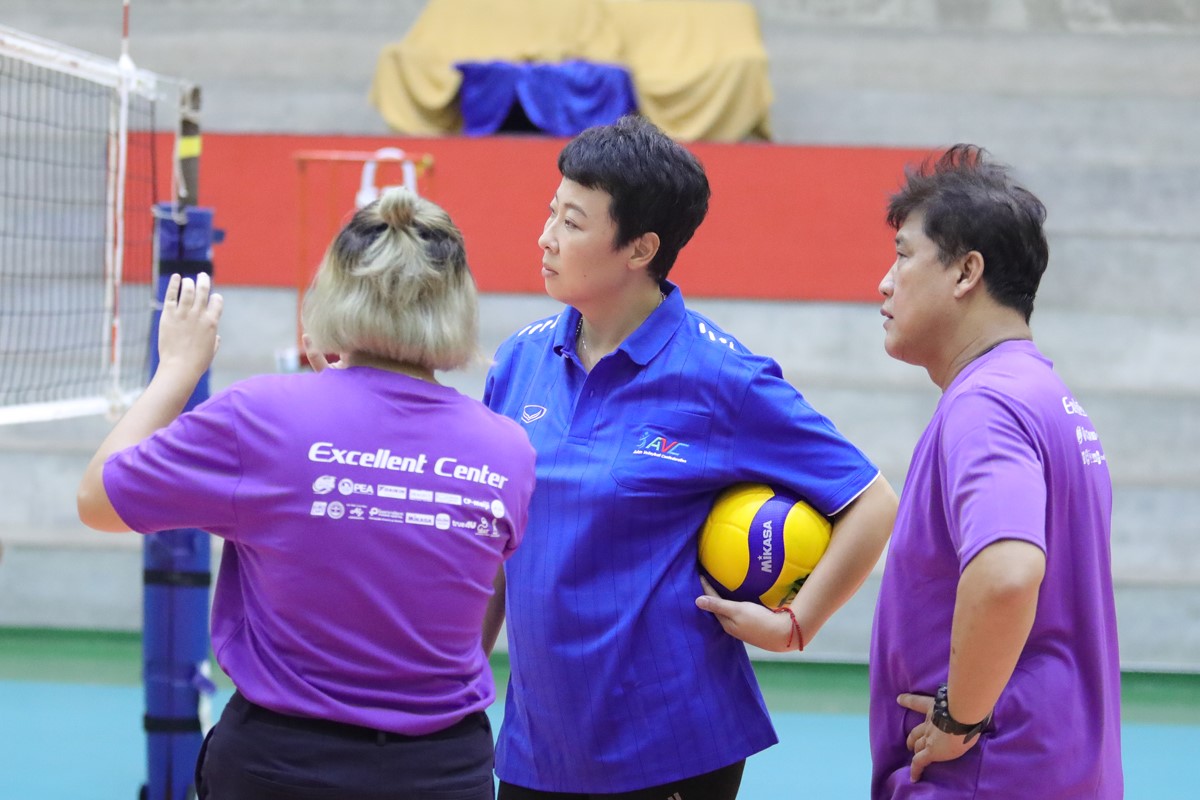 On Monday (August 10), all 28 young players under the one-month training program at the Centre, especially those who badly need to become setters, came to learn with Feng, while the Friday session saw two setters from a Thailand national youth girls' squad and three more from Bodindecha School attend the instruction session.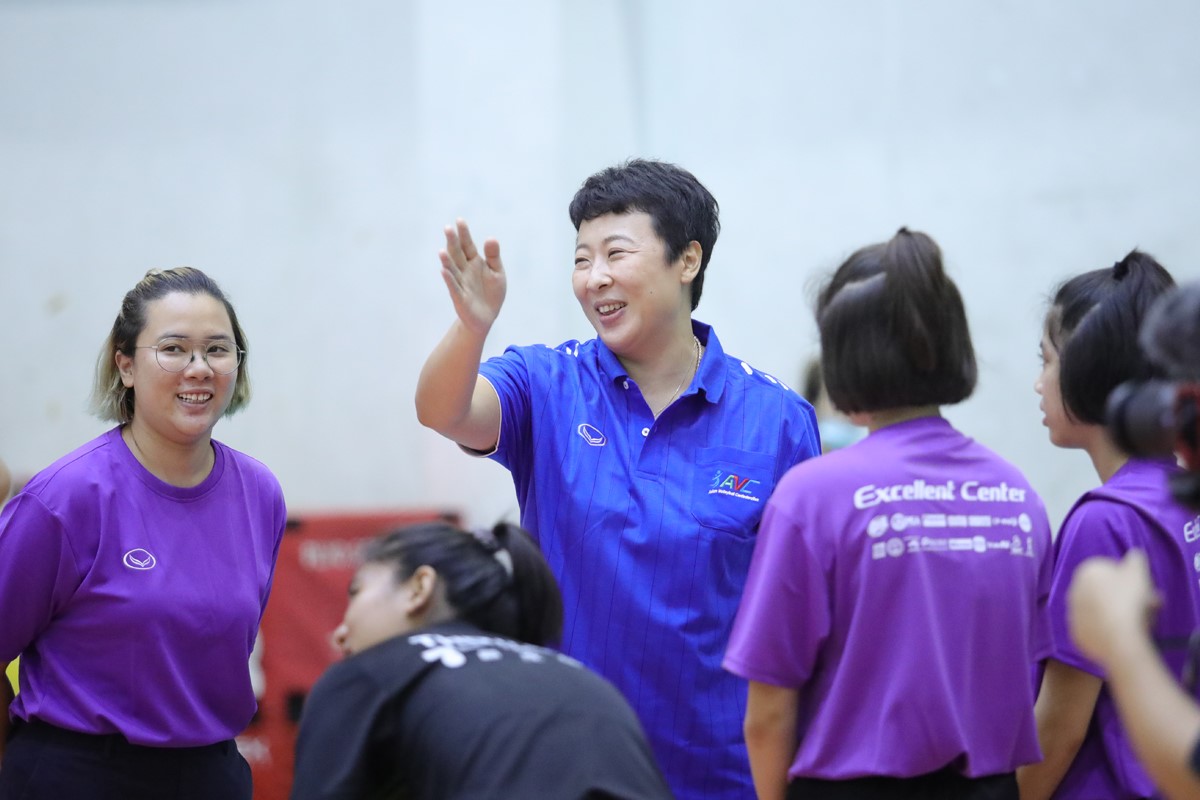 Related links of AVC
AVC Website: click www.asianvolleyball.net
AVC Facebook: click www.Facebook.com/AsianVolleyballConfederation
AVC Twitter: click: https://twitter.com/avcvolley
AVC Instagram: click: https://www.instagram.com/avcvolley/?hl=en
AVC Youtube: click: Asian Volleyball Confederation
AVC WeChat: Asian Volleyball Confederation