Bangkok, Thailand, December 6, 2020 – Getting to represent one's country is such a rare opportunity that is full of pride and glamor, but the challenges and struggles of athletes are often left in the shadows.
For Philippine women's national team member Frances Molina, the journey with the team is akin to a rollercoaster ride.
"Overall, I must say my experience as a national team member has been challenging. It truly is a test of patience and character. It has a lot of ups and downs during tournaments both in training and in matches.
"I have realized you shouldn't only train yourself physically, but you should also prepare your mind to see the good in every situation, especially during crucial parts of practice and matches."
 https://twitter.com/fromtheriles/status/757158427038625792?s=21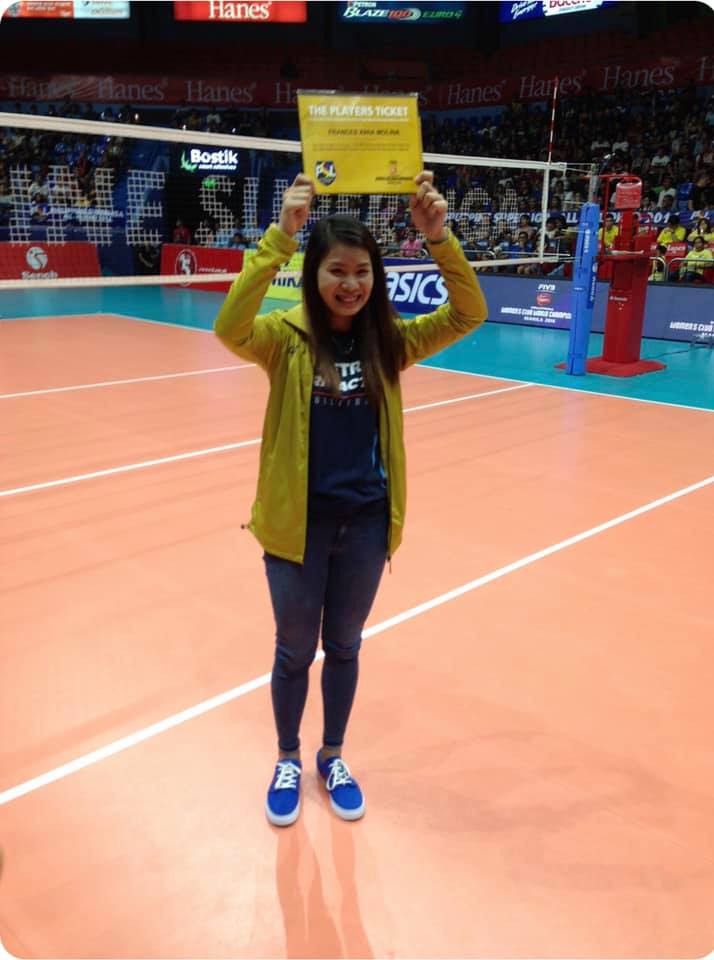 Molina first donned the Philippine jersey in 2015 at the Asian Senior Women's Volleyball Championship in Tianjin, China. A year after, she got the golden chance at a world-level tournament when Manila hosted the 2016 FIVB Volleyball Women's Club World Championship.
Fondly called Ces, the 26-year-old is making the most of every chance to represent her country to be better and learn from all the different players.
"One of the best parts of being a national team member is getting to play against some of the best volleyball players from other countries."
As simple as she is, her goal is not different from any other athlete playing for their country – to make it to the podium.
When the Philippines won the bronze medal at last year's ASEAN Grand Prix, the country's first international medal in a long while, Molina has set her sights in helping place her country on the volleyball map.
"I really want to win an international medal once again for the Philippines and my goal is to be part of the team that collectively works hard in improving its skills to win a medal. To achieve that, I know I have to work twice as hard and to get as much exposure with my teammates."
https://twitter.com/abscbnsports/status/897401635852267521?s=21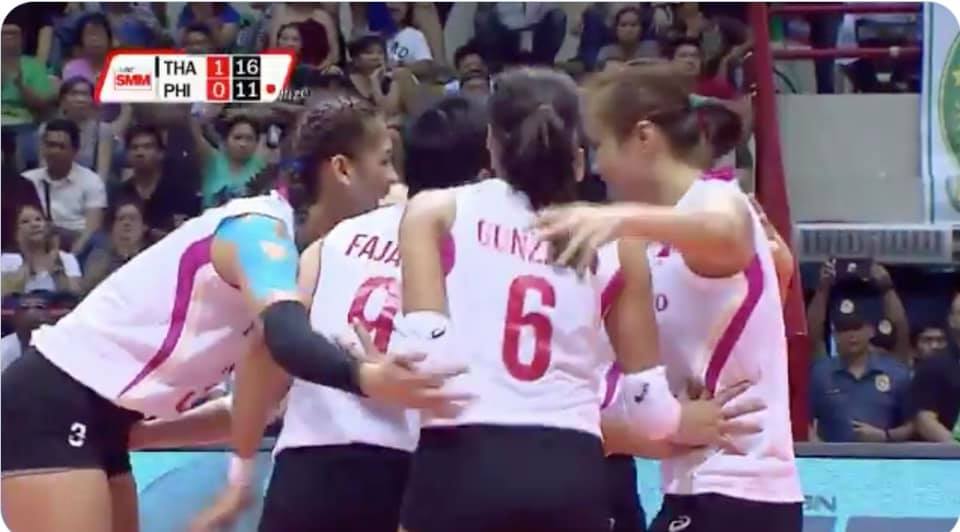 While her goals are set on making it to the top of the podium, her journey has not been easy as she experienced some lows in the process.
Athletes' emotional well-being has been proven time and time again to be as crucial as their physical health. Negative words thrown at athletes like her are not always easy to take and actually have taken a toll on her mental health.
"The support we get from fans is a huge factor in our performances, that is why getting cruel and unfair criticisms let us down, affect our morale and the way we play. Harsh words can actually cause stress and depression to any player.
"Some of the harshest criticisms I have received are messages saying I do not deserve to be part of the national team or that I do not even know how to play volleyball. Some even tell me to go back home. Of course, these words affected me a lot. It got to a point that I felt really down and cried to my teammates and to my family. These messages hurt me a lot and it's unimaginable how people could say these words."
Athletes are humans first, Molina stressed, and they, too, experience pain whenever they fall to their knees.
"I used all the criticisms I received as motivation to show what I can do and to prove myself that I can contribute to the team. Despite a lot of people throwing bricks at me, there are even more people who believe in what I can do. At the end of the day, I know I am not playing for myself or for those who do not believe in me, but I play for my country.
"I am very thankful to see my teammates have my back during training camps and tournaments. They have been my rock physically and emotionally even during the lowest point of my career. They have given me so much motivation and words of encouragement. I am also grateful to have my family and friends who always believe in me and what I can do."
https://twitter.com/abscbnsports/status/1203270521938309120?s=21
The challenges Molina has faced only made her tougher. In the end, what matters is that she keeps on working hard and overcoming challenges that come her way.
"To all athletes who face harsh criticisms, keep doing your best and never stop showing what you can do. Never stop working hard to reach your goals and dreams. Never let anything bring you down, just always believe in yourself. Never stop learning, and hope that one day everyone will get to see that you've made it. In the end, we are playing for the glory of the country and to entertain everyone through volleyball."
Related links of AVC
AVC Website: click www.asianvolleyball.net
AVC Facebook: click www.Facebook.com/AsianVolleyballConfederation
AVC Twitter: click: https://twitter.com/avcvolley
AVC Instagram: click: https://www.instagram.com/avcvolley/?hl=en
AVC Youtube: click: Asian Volleyball Confederation
AVC WeChat: Asian Volleyball Confederation