Ningbo, China, September 18, 2023 – The General Technical Meeting of the 19th Asian Games Beach Volleyball Competition was held here Monday afternoon at the Asian Games Sub-Village in Ningbo to finally confirm the competition, refereeing, press, medical and other related matters set for the whistle-off of the competition on Tuesday morning.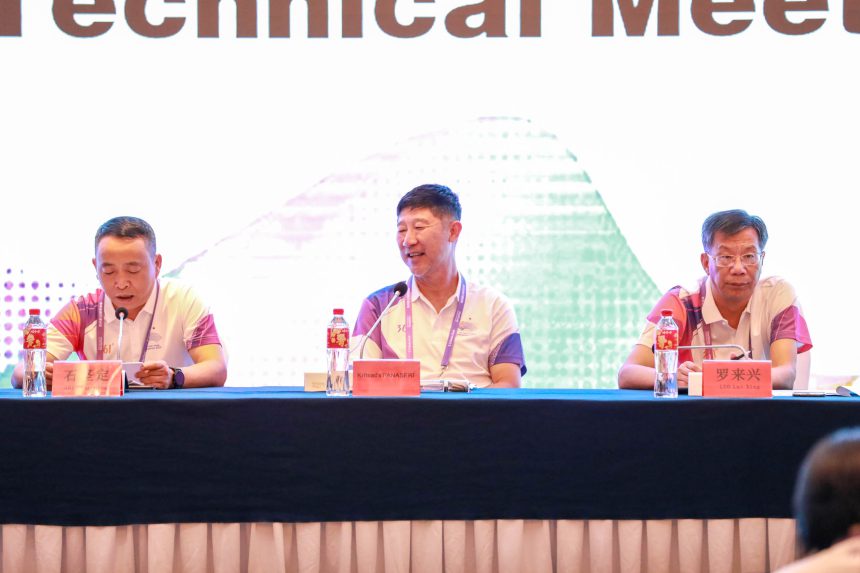 Head of Beach Volleyball Department of China Volleyball Association Mr Xiang Qian, himself the Competition Director of Asian Games Beach Volleyball Venue Operations Group, presided over the first session of the meeting before Mr Luo Laixing, Director of Xiangshan County People's Congress Standing Committee and General Secretary of Asian Games Beach Volleyball Venue Operations Group, delivered a cordial welcome speech.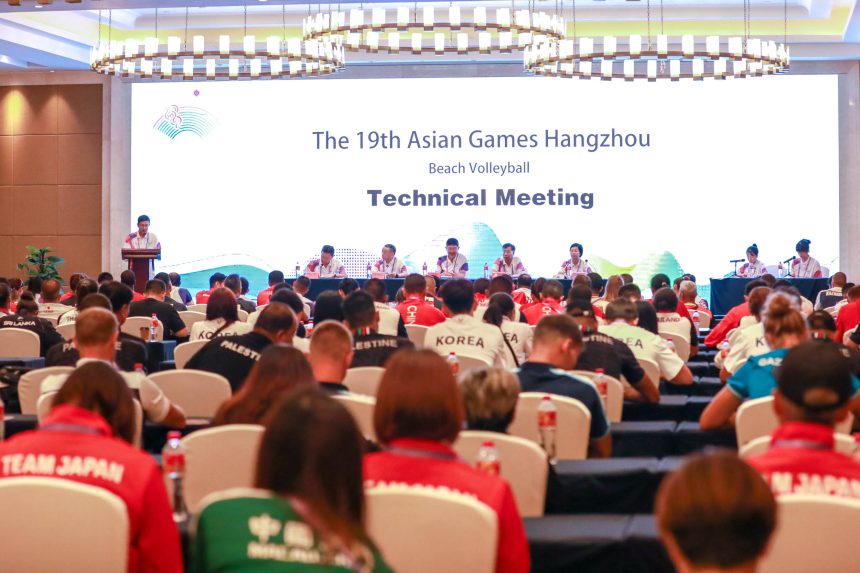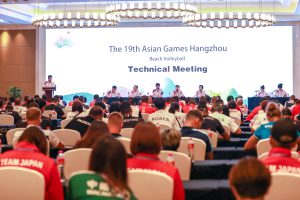 On behalf of 500,000 Xiangshan people, he warmly welcome all the athletes, coaches and officials to participate in the beach volleyball tournament of the quadrennial sports extravaganza and wished everyone a pleasant stay in Xiangshan County of Ningbo City. He ended his speech with a solemn promise that the Local Organizing Committee will do their best to provide considerate service and detailed cooperation so as to ensure the success of the event.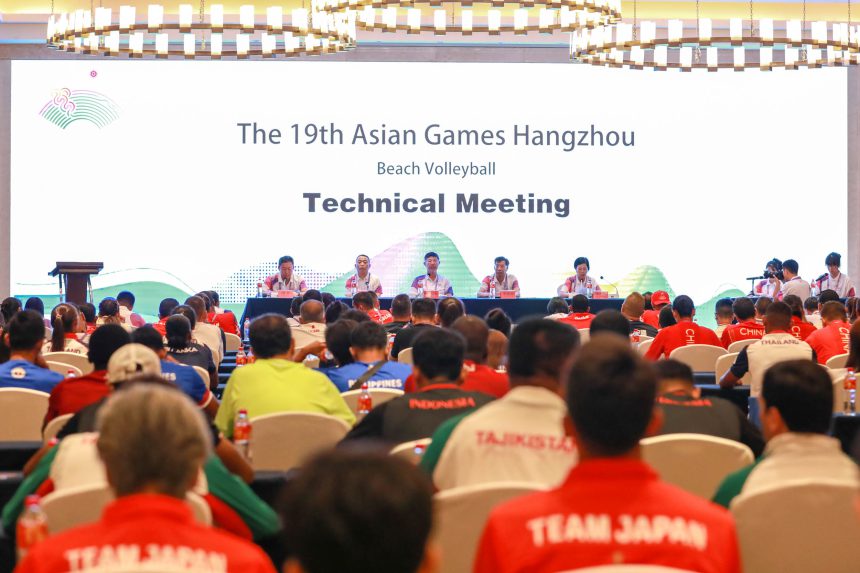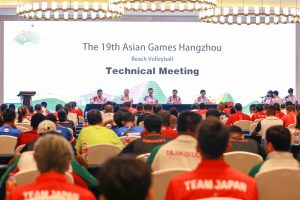 The meeting continued with the information briefing of Athletes Sub-Village, competition venue and its operations group, transportation, technical officials' hotel, medical service and doping control, communication, sports presentation and awarding ceremony, media operation and press interview, etc by head of each LOC department.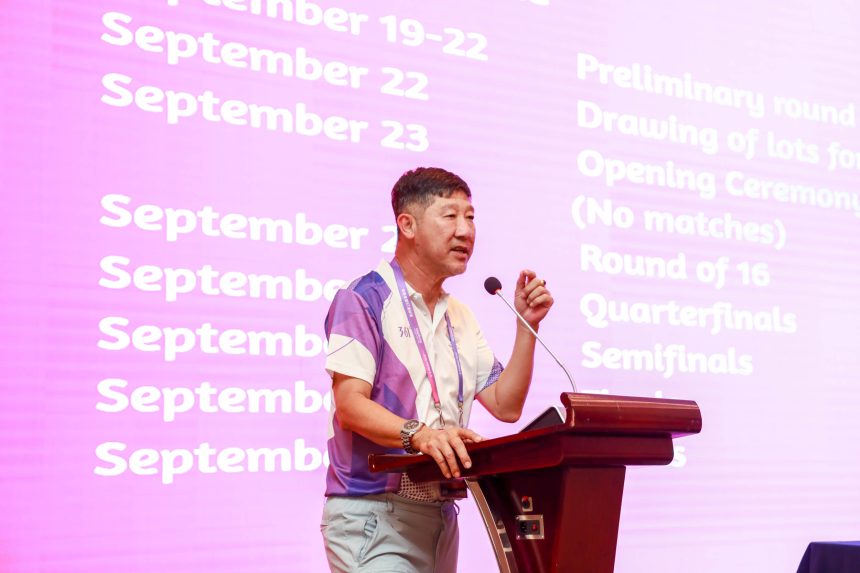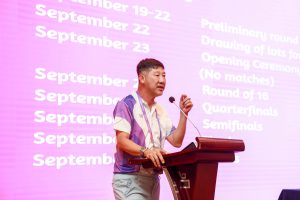 Mr Kritsada Panaseri, Technical Delegate, took the floor to preside over the second session of the meeting for technical, refereeing and other related matters. Medical Delegate Dr Oh Jae Keun from Korea explained some additional medical issues including referee health check and alcohol test as well as doping control requirements. Press Delegate Mr Wang Liang from China took the chance to introduce AVC social media platforms and asked for teams' cooperation with the the post-match press interview. Acting Referee Delegate Mr Wang Leijun from China reported on the match protocol, the Rules of the Game and the challenge rules to be applied in this competition. The competition format and the pooling principle were also introduced during the meeting ahead of the conduction of the first Drawing of Lots for teams with same seeding points.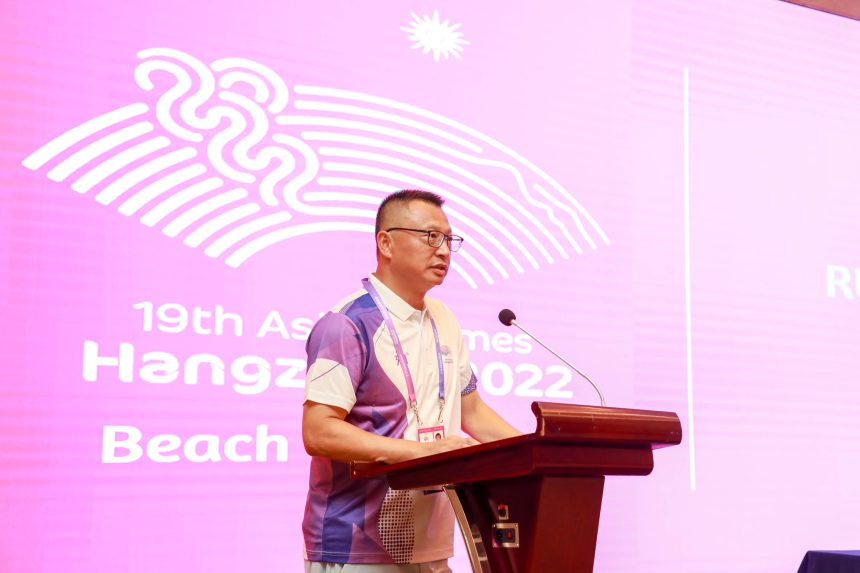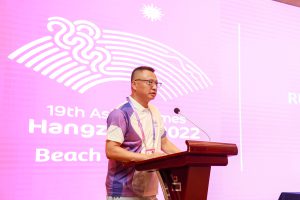 There are 20 teams confirmed to participate in women's event, who were divided into 4 pools.
1st seeded team Xue/Xia of China, back to pair each other this year since their last cooperation in 2016 and winning recently two important titles in BPT Challenge Itapema in April and 2023 Asian Senior Women's Championship in June, will have their rivals Rodriguez/Eslapor from Philippines, Kabulbekova/Ivanchenko representing Kazakhstan, Deepika/Chathurika of Sri Lanka and Korea's pair Shin/Kim in Pool A.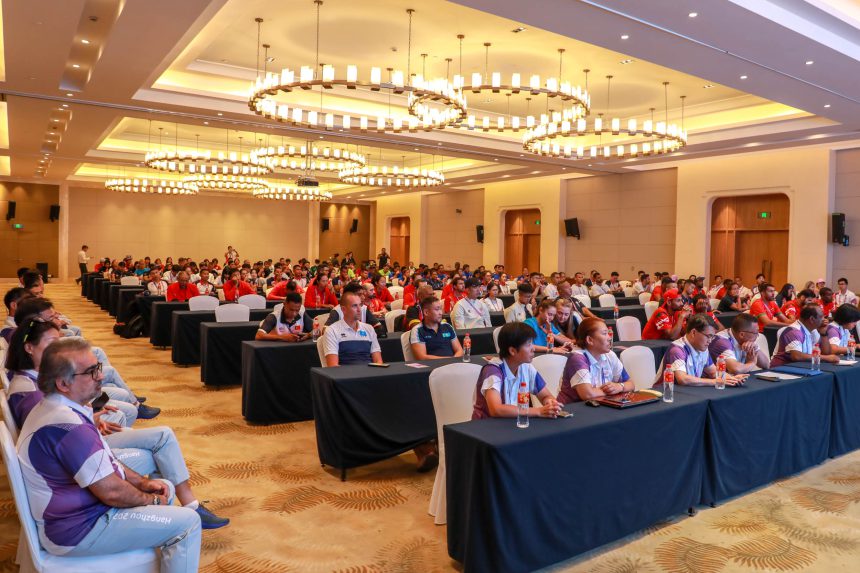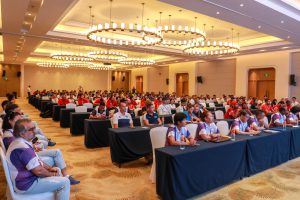 "We have been preparing for the Asian Games since we finished our last tournament in the World Tour Elite 16 Hamburg 3 weeks ago. According to the difference of our opponents in the Games, we have made some targeted training methods. Of course, as the host and No. 1 seed, we will do our best to fight for every victory of the match." said Xue Chen, gold medalist of 2013 FIVB World Beach Volleyball Championship, who has just returned from retirement early this year.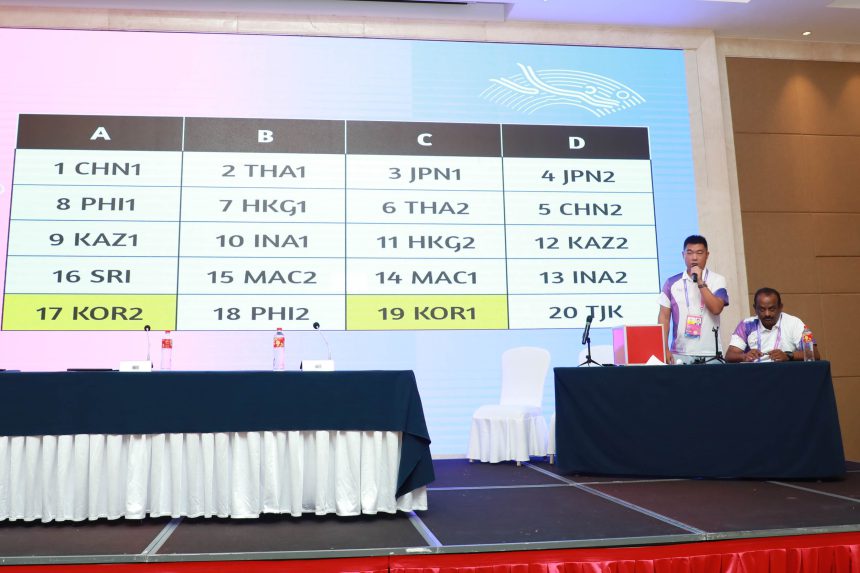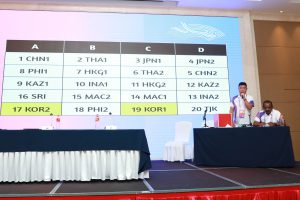 The other host pair Wang/Dong, led by Wang Fan, defending champion of the 18th Asian Games, is decided as seed No. 5 and joins 4th seeded Hasegawa/Sakaguchi of Japan, Rachenko/Ukolova from Kazakhstan, Sari/Herdanti from Indonesia and Tajikistan's Badalbekova/Khurshedodova in Pool D.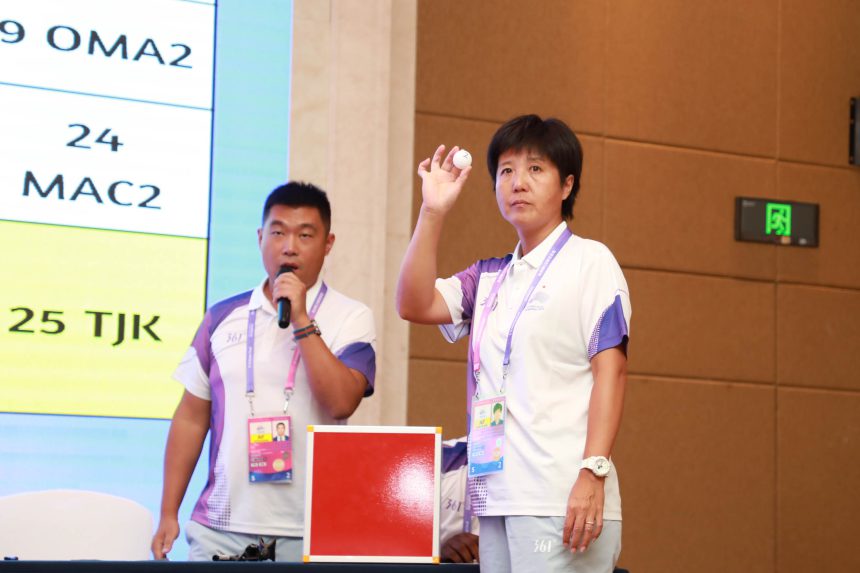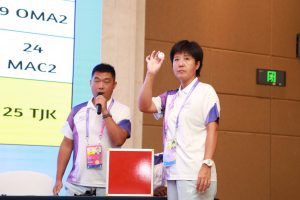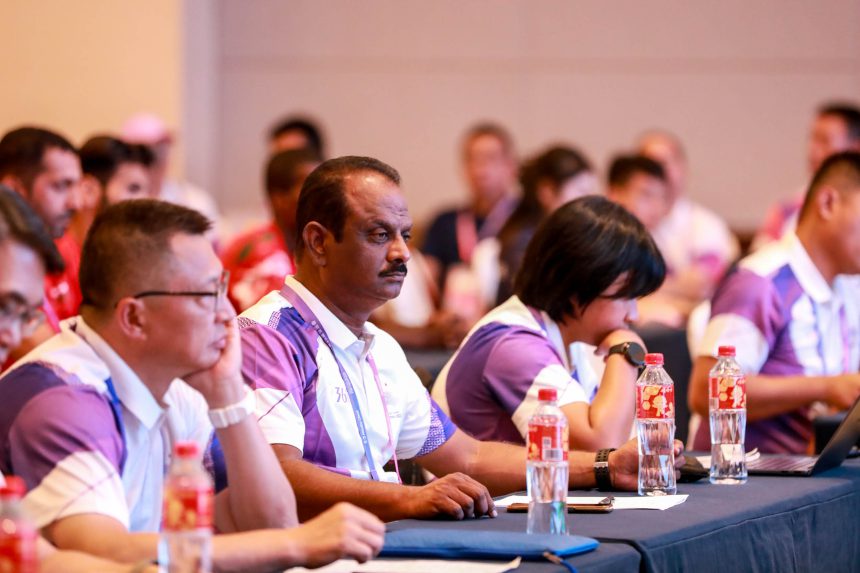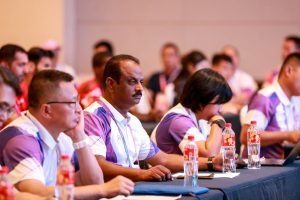 "I have just paired with my new partner this year. She is very young. I hope she can have a good practice and learn lessons through the competition. Anyway, we will try our best step by step." said Wang Fan.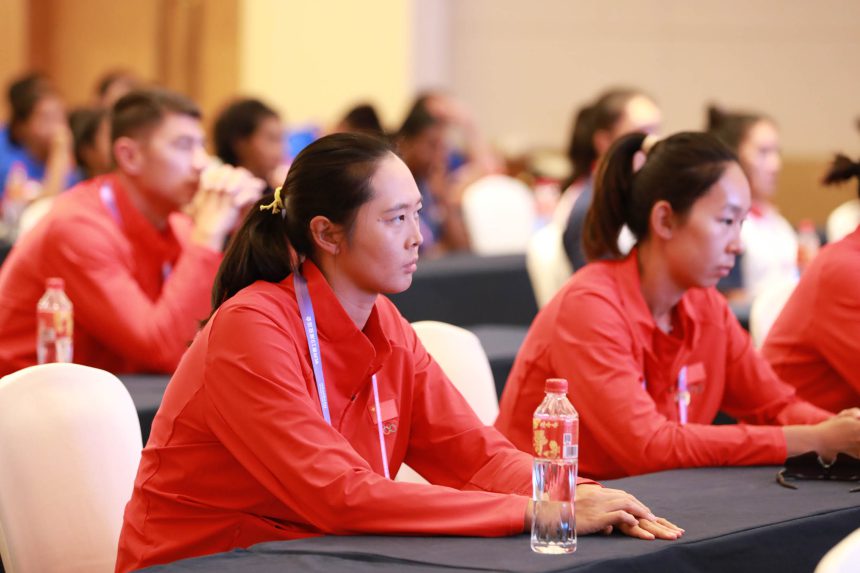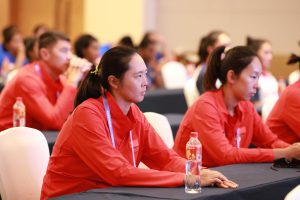 2nd seeded team Naraphornrapat/Kongphopsarutawadee of Thailand, silver medalists of 2023 Asian Senior Women's Championship, will meet Wong/To of Hong Kong, China, Juliana/Ratnasari from Indonesia, Tam/Lei of Macao, China and Philippines' second team Progella/Matibag in Pool B.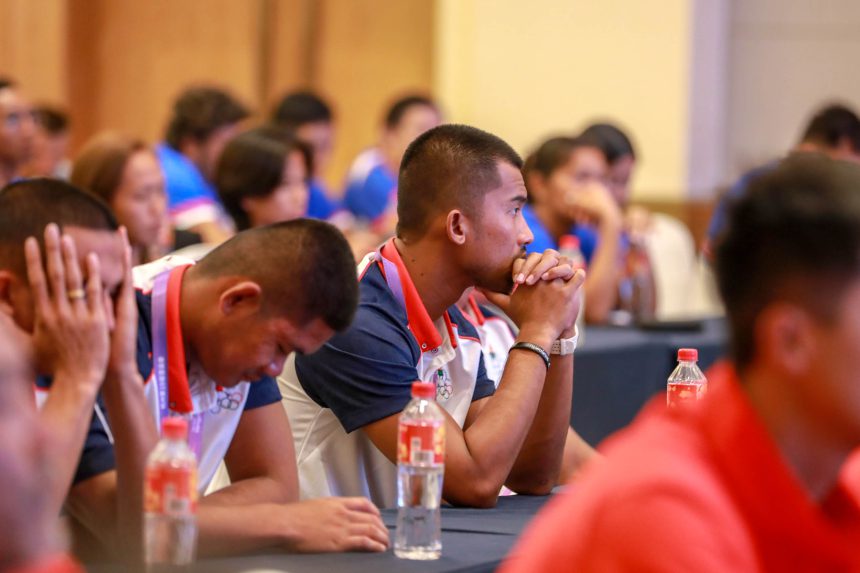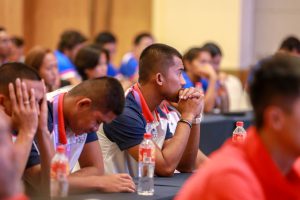 3rd seeded Mizoe/Ishii of Japan is positioned in Pool C with Thailand's duo Phirachayakrailert/Patcharamainaruebhorn, Yuen/Lo of Hong Kong, China, Law/Leong of Macao, China and Lee/Jeon from Korea.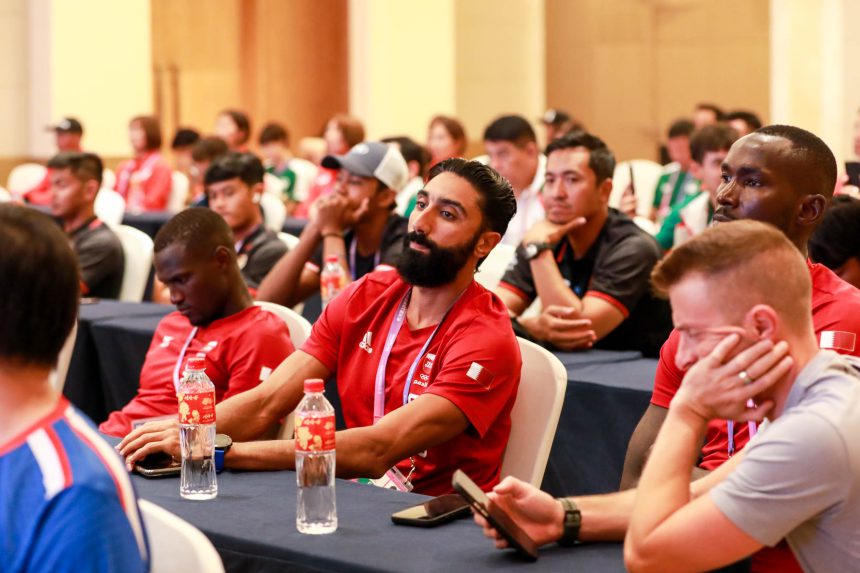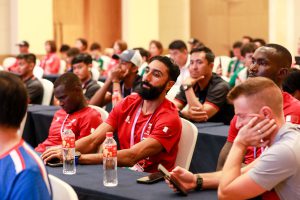 According to the competition format, all these 20 teams will have pool round robin matches and top 4 of each pool will advance to single elimination round of 16.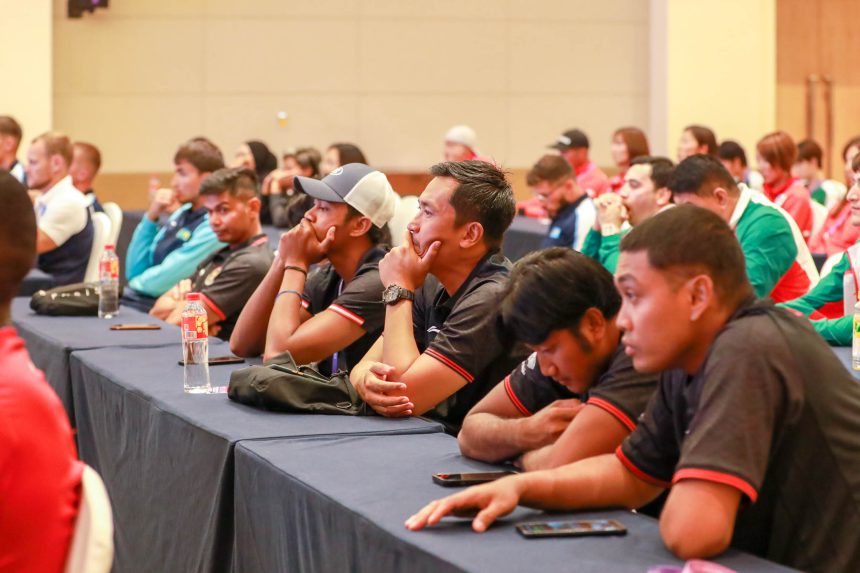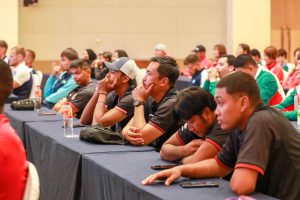 On men's side, a total of 27 teams were grouped into 8 pools. Top 2 teams of each pool will directly qualify for top 16 for the elimination round of 1/8.
Host team Abuduhalikejiang/Wu ranking second to Qatar's duo Samba/Janko in points are decided as the 1st seeded team in Pool A with Garcia/Buytrago of Philippines and Ismail/Naseem of Maldives. The top pair of China performed well recently as they just claimed titles at AVC Continental Cup – Eastern Zone and World Tour Futures Wenzhou Cangnan in August.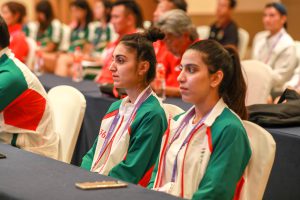 With a giant lead in seeding points, defending champions Samba/Janko of Qatar are unlikely to meet any challenges from Pribadi/Efendi of Indonesia and Requinton/Abdilla of Philippines in Pool B.
3rd seeded Taovato/Tipjan of Thailand, bronze medalists of AVC Beach Tour Penghu Open and silver medalists of AVC Continental Cup – SEA Zone this year, will face Takahashi/Ageba of Japan and Wong/Lam of Hong Kong, China in Pool C.
The other pair of Thailand Kaewsai/Jongklang are positioned in Pool D as the 4th seed with Ashfiya/Akbar of Indonesia, gold medalist of AVC Continental Cup – SEA Zone this year, and Alnajjar/Alqishawi of Palestine.
China's second duo Wang/Li, fresh from top podiums of AVC Continental Cup – Eastern Zone and World Tour Futures Qidong in August, are slotted in Pool E with Kazakhstan's Aldash/Gurin and Palestine's Qassiya/Alarqan.
Pool F consists of 4 teams including Qatar's Mahmoud/Nassim, Pourasgari/Aghajanighasab from Iran, Cheong/Wong from Macao, China and Lee/Kim of Korea, while Pool G is composed of Oman's Al-housni/Al Shereiqi, Bogatu/Yakovlev from Kazakhstan, Correia/Valente from Timor-Leste and Kim/Bae from Korea.
Iran's duo Salemiinjehboroun/Shoukati, fourth-place winner of 2023 Asian Senior Men's Championship, are divided into Pool H with Al Jalbubi/Al Hashimi of Oman, Tam/Chan of Macao, China and Rustamzoda/Tursunov of Tajikistan.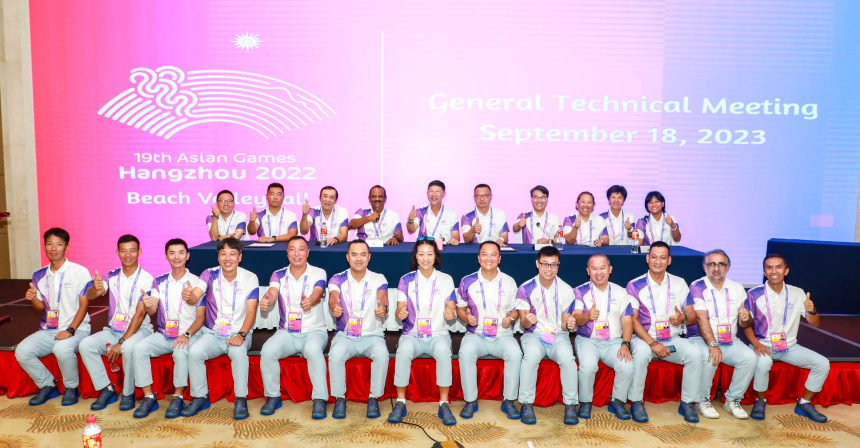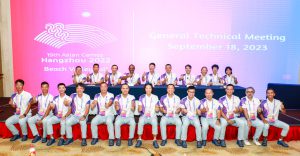 The Beach Volleyball Competition of the 19th Asian Games will kick off at 9:00 Tuesday Morning at Xiangshan Beach Volleyball Center, seeing 2 matches start simultaneously, i.e. host pair Wang/Li playing against Qassiya/Alarqan of Palestine on center court, Bogatu/Yakovlev of Kazakhstan taking on Correia/Valente of Timor-Leste on court 2. The final showdown for women will be held on September 27 while men on the next day with 2 gold medals of beach volleyball to be decided.
Ningbo, the second largest city of Zhejiang Province, enjoys a long history of over 7,000 years with plenty of historical and religious sites. Served as one of the co-host cities for the 19th Asian Games, Ningbo will host two events of beach volleyball and sailing in its coastal Xiangshan County. The 19th Asian Games will be held in Hangzhou, capital city of Zhejiang from September 23 to October 8, 2023.
QUICK LINKS
AVC Website: click www.asianvolleyball.net
AVC Facebook: click www.Facebook.com/AsianVolleyballConfederation
AVC Twitter: click: www.twitter.com/AsianVolleyball
AVC Instagram: click: https://www.instagram.com/avcvolley/?hl=en
AVC Youtube: click: Asian Volleyball Confederation
AVC WeChat: Asian Volleyball Confederation