Taipei, Chinese Taipei, April 19, 2019 – Hosts Taichung Bank on Friday brushed off Club Singapore in comfortable straight sets to join strong teams including Al-Rayyan, Varamin Municipality and Panasonic Panthers in a guaranteed round of the top eight at the 2019 Asian Men's Club Volleyball Championship.
On Friday, strong teams flexed their muscles to beat lower-ranked rivals, enhancing their chances of advancing to round of the top eight. Taichung Bank of Chinese Taipei, Qatar's Al-Rayyan Club, India's Chennai Spartans, Panasonic Panthers from Japan, Sri Lanka Ports Authority Sports Club and Iran's Cultural and Sports Club of Varamin Municipality all pulled out their scintillating wins on the second day of the pool round-robin preliminaries.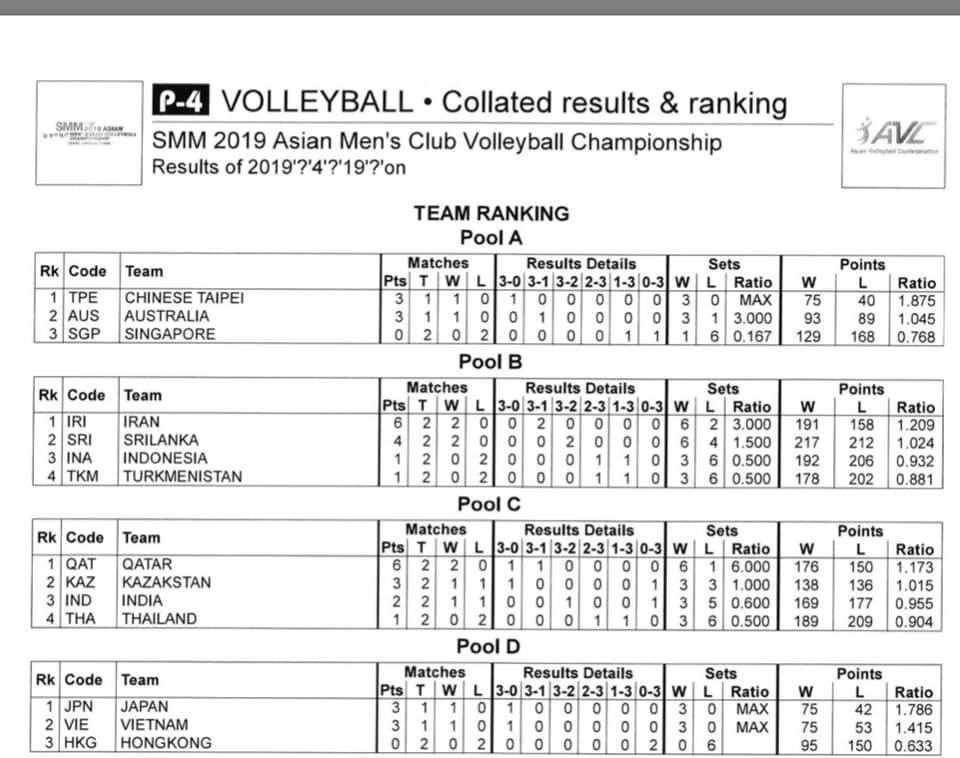 At the University of Taipei (Tianmu) Gymnasium, Taichung Bank, powered by Chinese Taipei national team left-hander spiker Wu Tsung-Hsuan, sent Club Singapore packing in a lop-sided battle 25-14 25-14 25-12 in Pool A to register their first win in the nine-day, topflight tournament.
Kao Wei-Cheng chipped in with 15 points for the winning team including 14 kills from 19 attempts, with Chiao Hsuan-Cheng contributing 13 points from 8 attacks, 4 stuff blocks and 1 ace. Chew Min Feng led Club Singapore with 7 points, all from attack hits.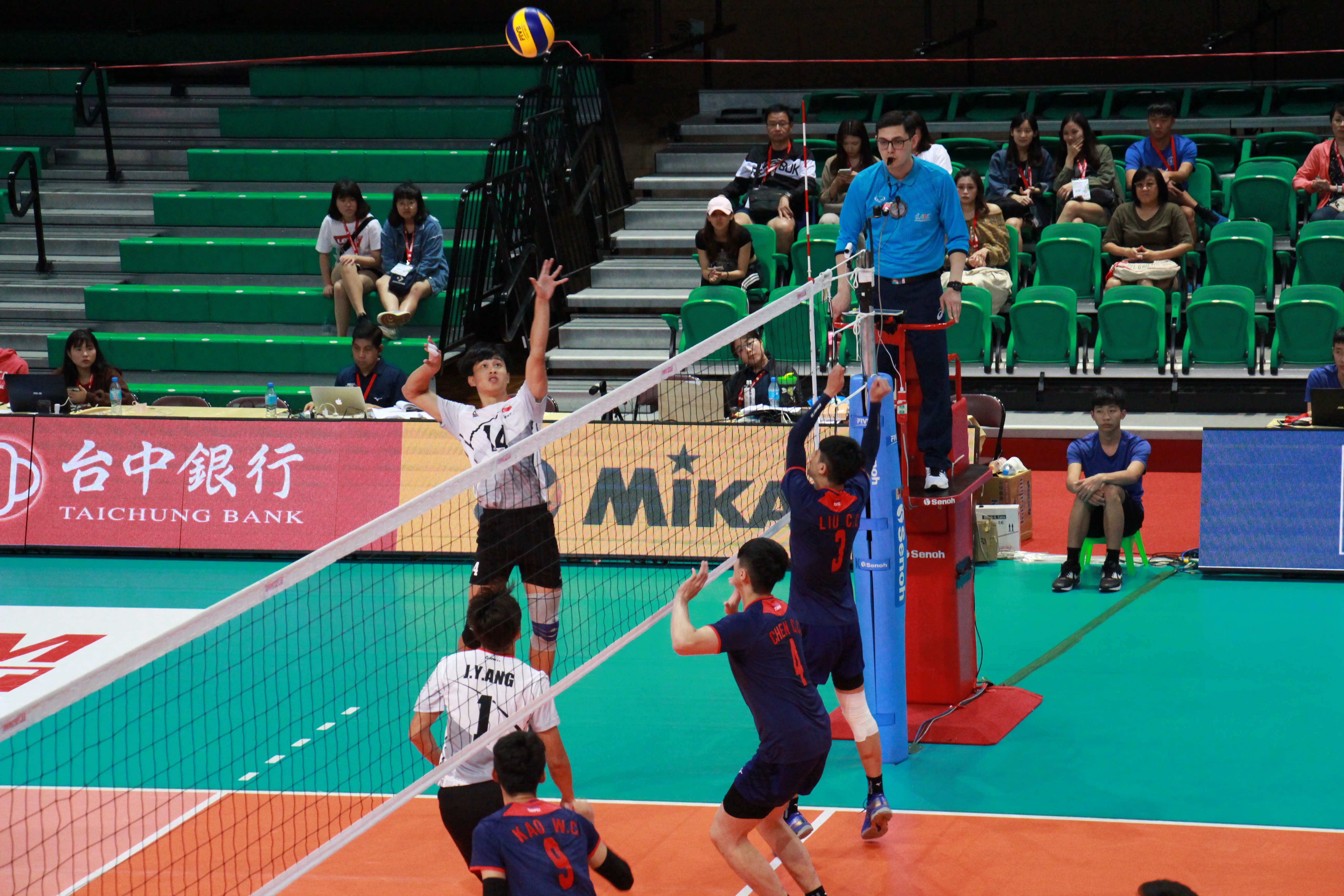 After the match, Taichung Bank's head coach Serbian Moro Branislav said, "It was a good match and very important because it was our first match of this competition. In every competition, the first match is always important with a big number of pressing, special conditions of players as they are not from the same level. We next play Queensland Pirates, one of the experienced teams and it's interesting to play them. It's a matter of fact that the players will try to win the match they are playing. It might take them one time, two time or five times to beat the rivals they are playing. However, it's still okay because this is sport. I'm happy with our first win."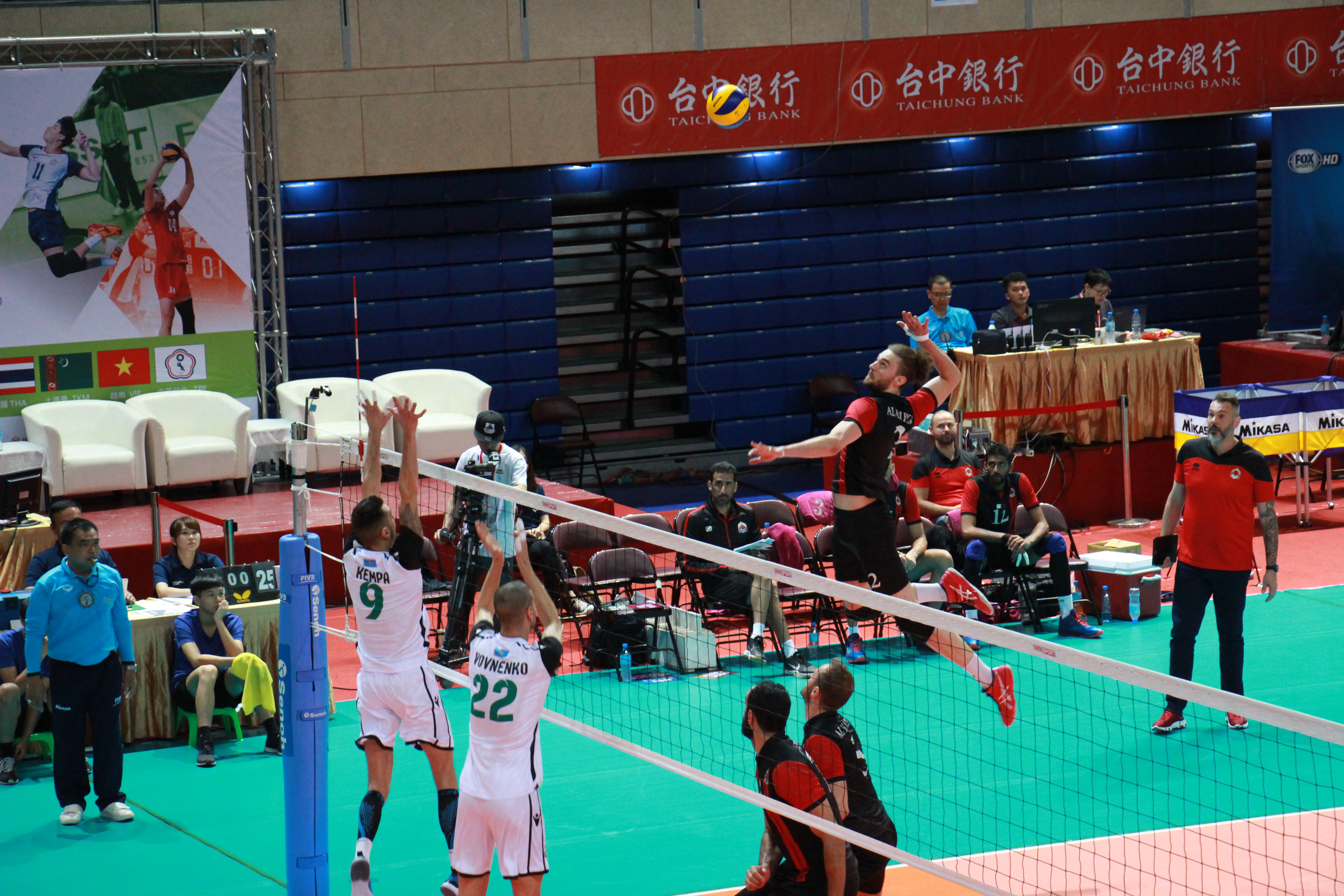 Earlier, Al-Rayyan Club continued their winning streak in Pool C. Scoring machine Kamil Rychlicki scored a match-high 17 points as the Qataris overpowered Kazakhstan's TNC Kazchrome VC in thrilling straight sets 28-26 25-14 25-23.
Kamil Rychlicki's 17 came from 12 attacks and 5 aces, while Sergey Kostiv chipped in with 11 points for TNC Kazchrome VC, assisted by Dmitry Vovnenko, who also bagged similar 11 points including 2 blocks and 4 aces.
Both teams got the nine-day event off to winning starts on Thursday, with Al-Rayyan Club putting it past fighting Thailand's Est Cola 3-1 and Kazchrome VC thrashing India's Chennai Spartans in straight sets. With this convincing win against the Kazakh side, Al-Rayyan Club are assured of advancing to round of the top eight although they still have one match remaining against India's Chennai Spartans the following day.
"It was a tough match. Kazchrome had very strong block and serves, so we need much to attack. Also, we tried our best to push ourself to bring out the reception on top the net in order that they can play with high balls. We work really well in this situation. Our serve and block are strong points for the win in this match," said Al-Rayyan head coach Carlos Eduardo.
"We now qualify to the top eight. Our next match against Chennai Spartans will be similar as Thailand. They moved so much when they played the ball. However, we will watch video to make ourselves ready for the match. We will do our best."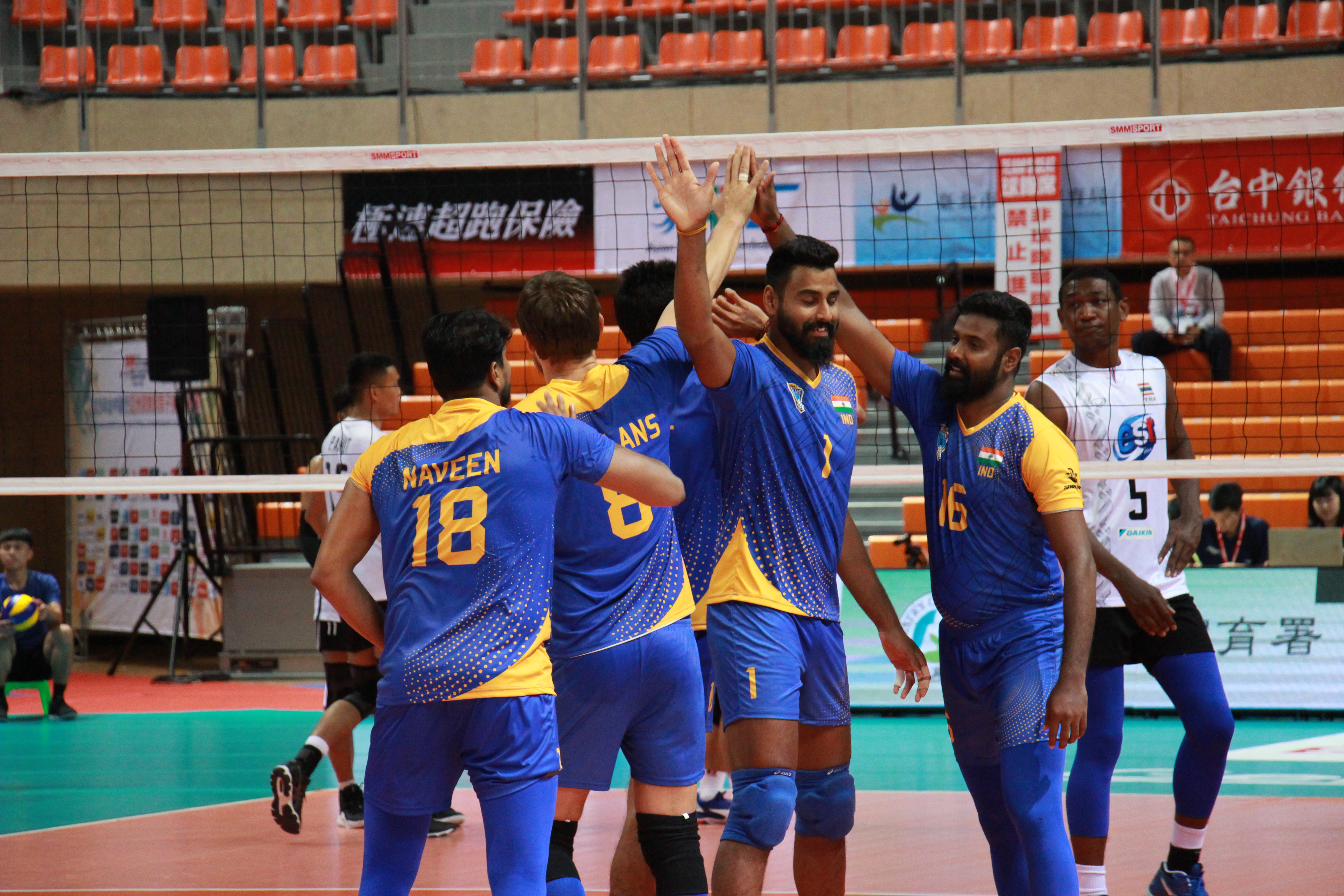 Meanwhile, Rai Ashwal chipped in with 19 points for Chennai Spartans as the Indian side pulled off a hard-fought 25-22 23-25 25-21 23-25 15-9 win against Thailand's Est Cola in their Pool C clash to keep their hopes of advancing alive.
Rai Ashwal led Chennai Spartans with 14 attack points from 31 attempts, 3 solid blocks and 2 aces, while GS Akhin added 16 points including 10 kills and 5 aces. Pusit Phonarin scored a team-high 22 points for Est Cola, all from his powerful attacks.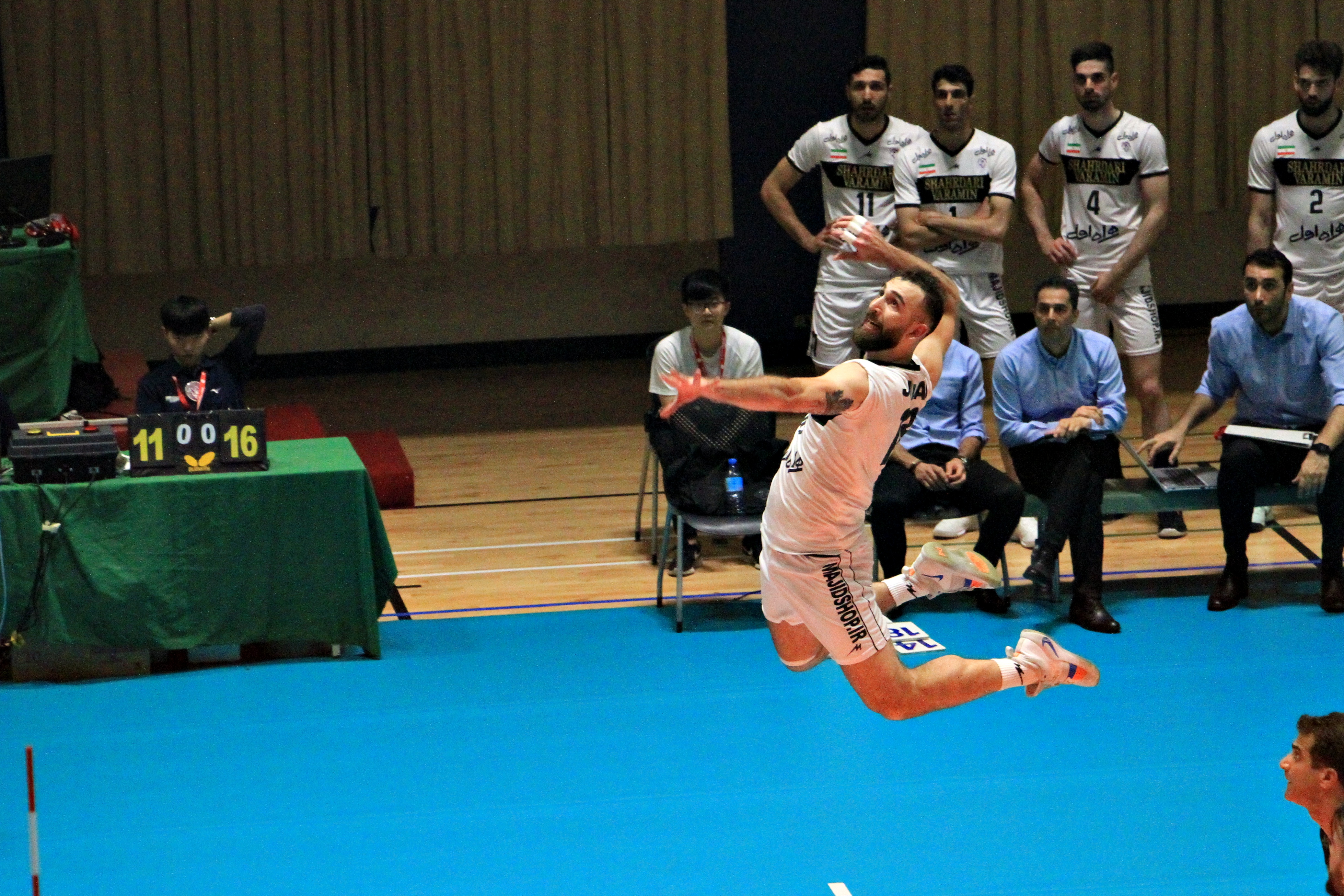 At the National Taipei University of Education Gymnasium, Iran's Cultural and Sports Club of Varamin Municipality secured their place for the top eight round after consecutive two victories including the dramatic 3-1 (25-17 25-12 20-25 25-19) win in Pool B encounter against Turkmenistan's Galkan on Friday.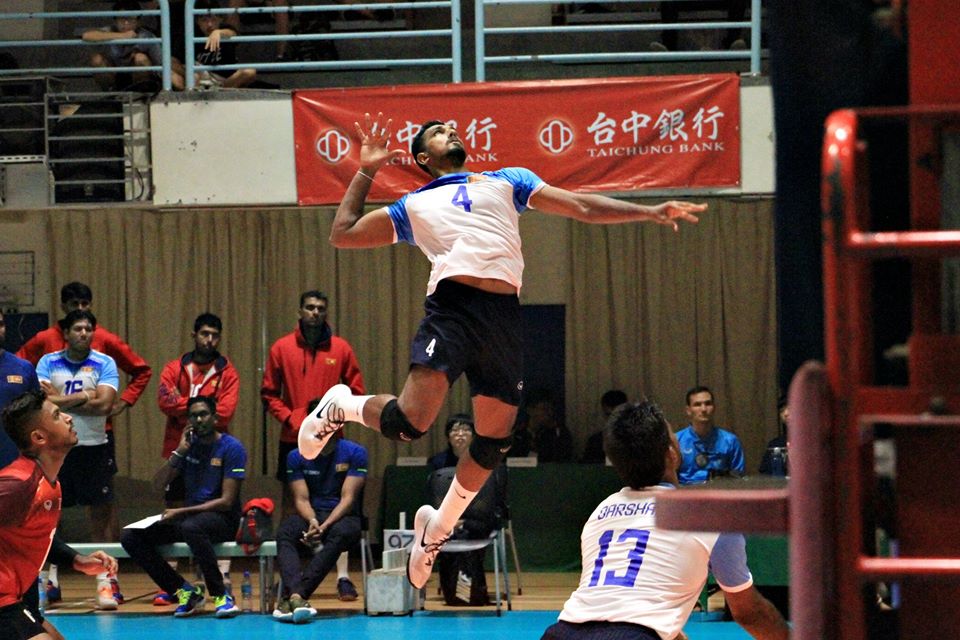 Sri Lanka Ports Authority Sports Club also made it two in a row as they produced a magnificent come-from-behind 3-2 (20-25 25-22 26-24 24-26 15-10) win over Polri Samator Indonesia in their Pool B encounter.
With two straight wins, the Sri Lankans are assured of a top-two finish in their pool and a berth in the top eight. The Indonesians suffered two losses in a row and will be relegated to the 9th-14th classification although they still have one match remaining against Turkmenistan's Galkan the following day.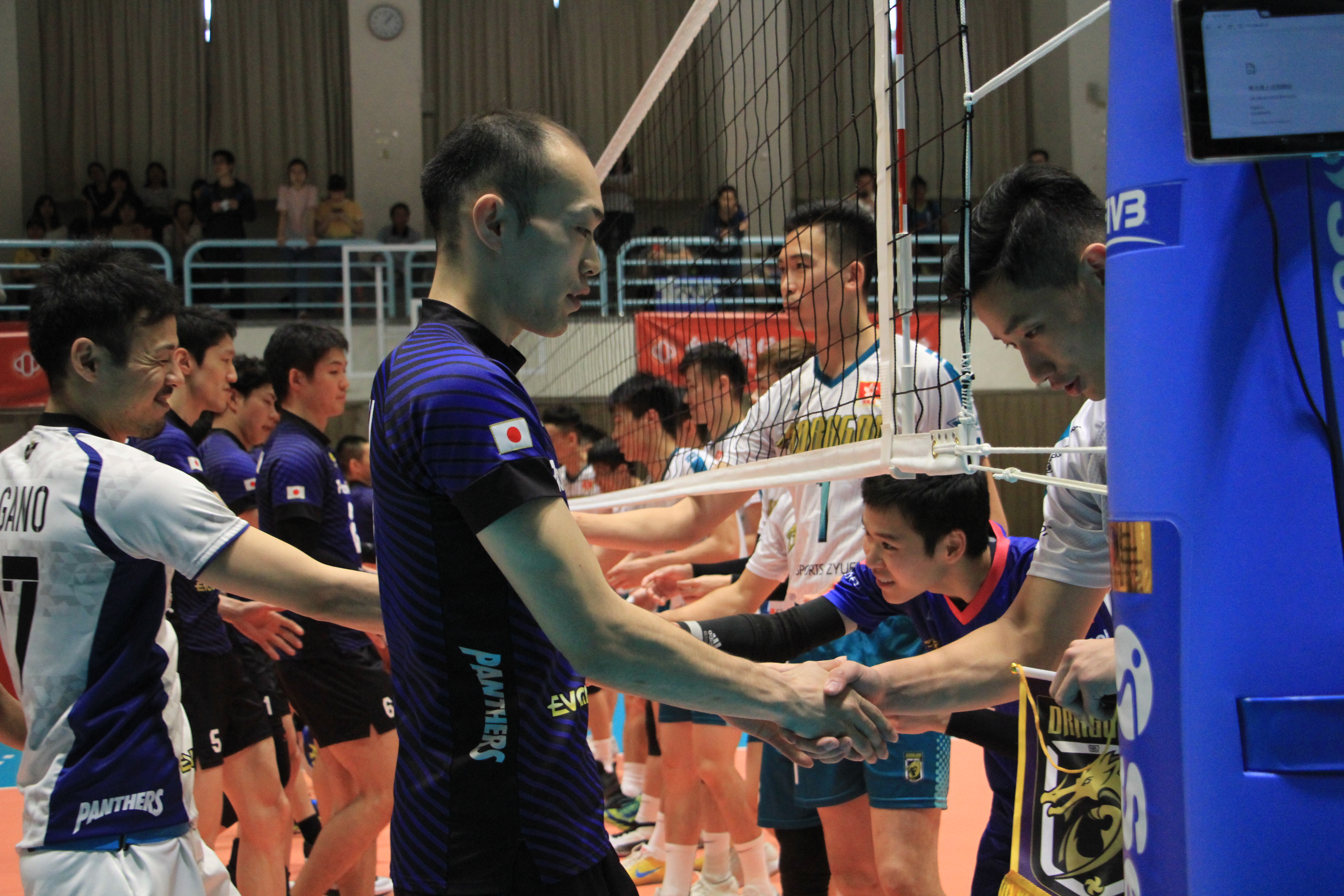 Formidable Japan's Panasonic Panthers claimed their first win in Pool D following a comfortable straight-set 25-12 25-14 25-16 win against Hong Kong China's Dragon Team in a completely one-sided battle.
On Saturday, Ho Chi Minh City of Vietnam will challenge Panasonic Panthers at the University of Taipei (Tianmu) Gymnasium, followed by the match between Al-Rayyan Club and Chennai Spartans. The other two matches see TNC Kazchrome VC challenge Est Cola and Taichung Bank go up against Queensland Pirates.
At the National Taipei University of Education Gymnasium, Polri Samator Indonesia face Turkmenistan's Galkan and Cultural and Sports Club of Varamin Municipality take on Sri Lanka Ports Authority Sports Club. After the end of the pool play on Saturday, teams will be ranked up to their performances. Top two teams from each pool will reach round of the top eight, while teams finishing third and fourth places in each pool will be relegated to 9th-14th classification.
Related links of AVC
AVC Website: click www.asianvolleyball.net
AVC Facebook: click www.Facebook.com/AsianVolleyballConfederation
AVC Twitter: click: https://twitter.com/avcvolley
AVC Instagram: click: https://www.instagram.com/avcvolley/?hl=en
AVC Youtube: click: Asian Volleyball Confederation
AVC WeChat: Asian Volleyball Confederation