Tianjin, China, May 4, 2019 – Over 4,000 spectators thronged into the Wuqing Sports Centre to cheer their hosts team Bohai Bank Tianjin vanquishing Hisamitsu Seiyaku Springs of Japan 3-0 (25-19, 25-22, 25-16) in the semi-finals of the 2019 Asian Women's Club Volleyball Championship on Saturday.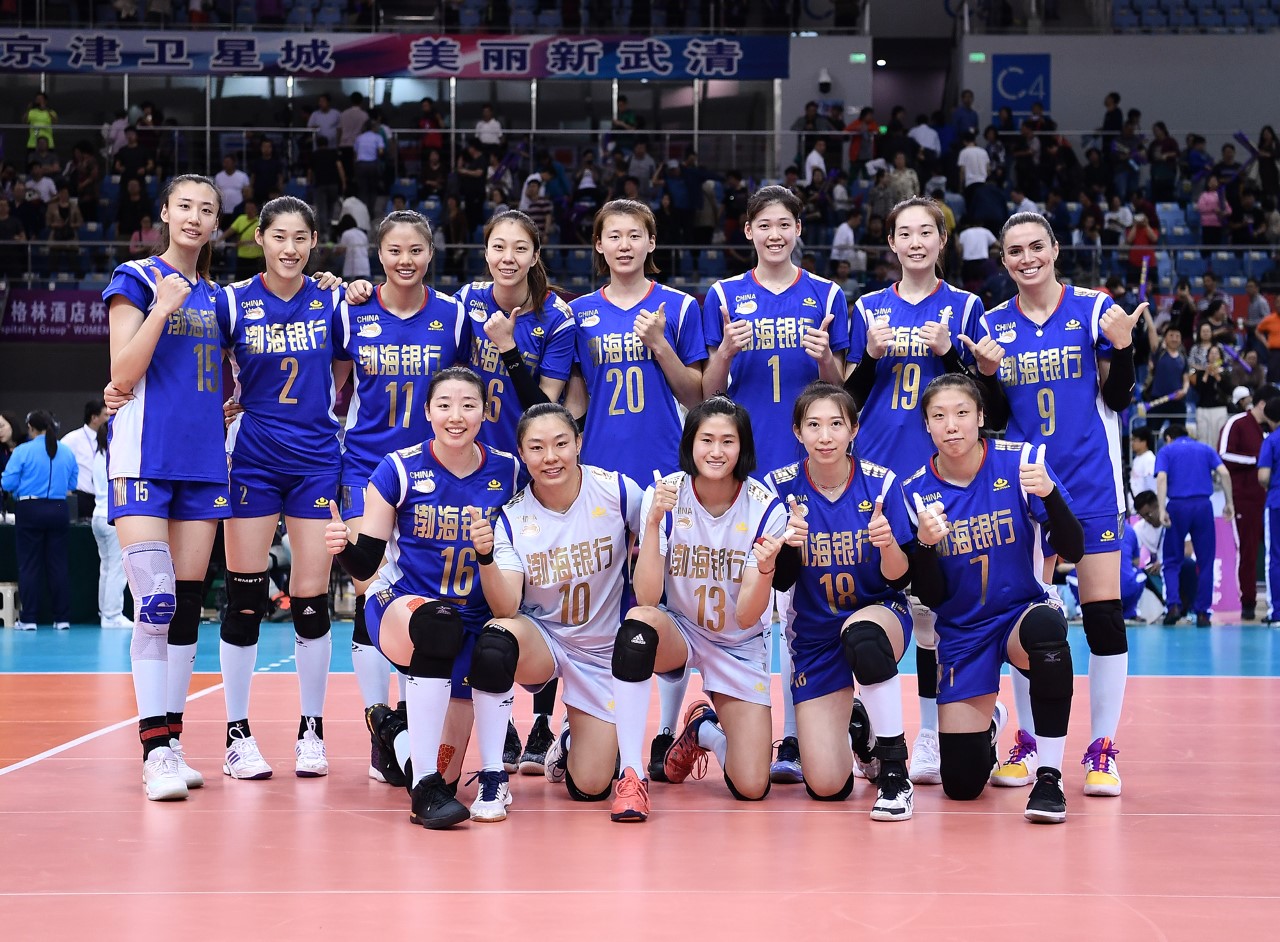 The attacking trio, returning from the China national team training camp last Sunday, again proved their strength as Gong Xiangyu, domestic aid from Jiangsu Zenith Steel, bagged a match-high 18 points, while Li Yingying and Liu Xiaotong, domestic aid from Beijing Auto, contributing with 12 and 11 points respectively.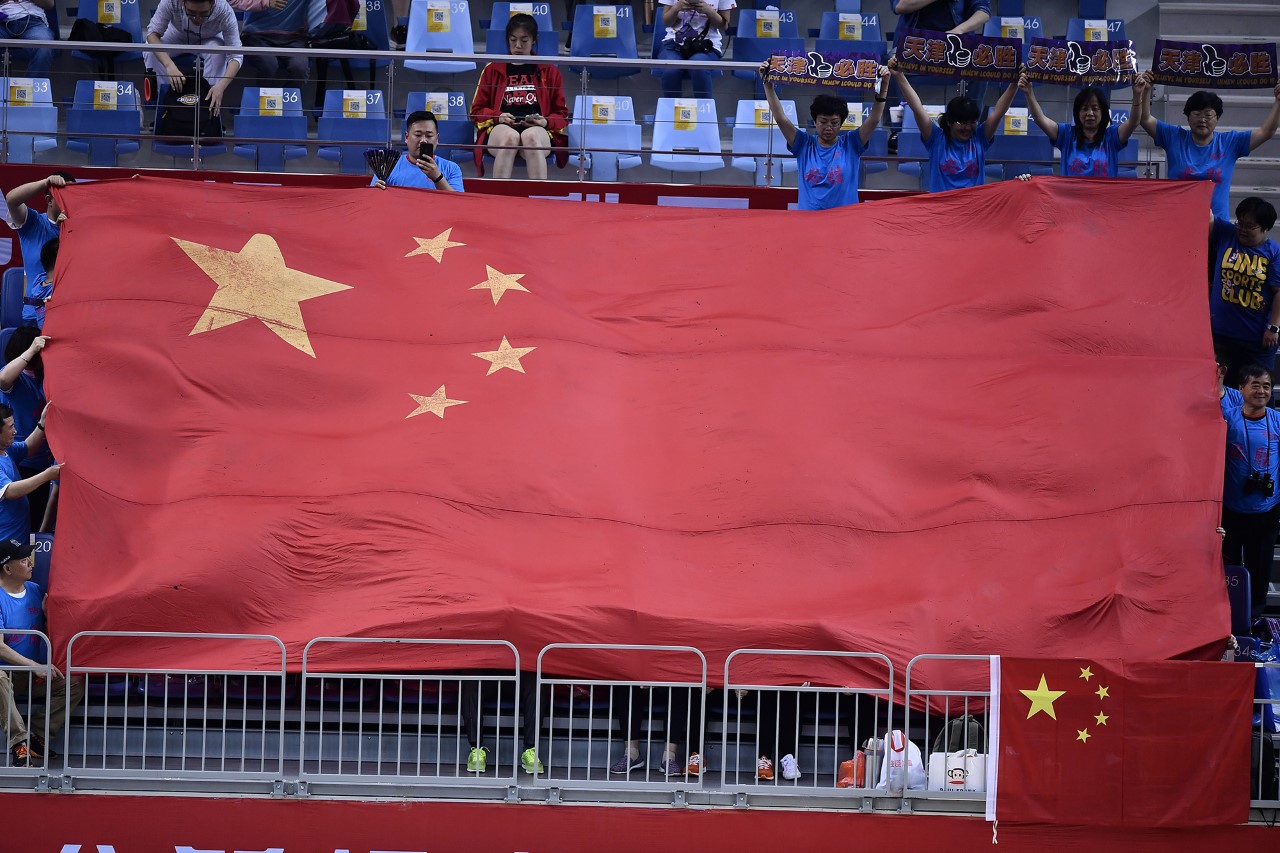 The first set witnessed both sides trading points before Yao Di improvised a smart hit to bring Tianjin to a narrow 8-7 lead at the first technical timeout. Japanese swiftly changed their attacking ways and directions to deal with the blocking wall over the net. However, following a successful counter-attack from gritty defense, the host side raised a scoring wave to widen the margin from 11-10 to 16-10. Monster blocks restrained the Japanese's attacks while Li Yanan and Gong Xiangyu took turn throwing the balls towards the other side. Hisamitsu fought hard to save four set points before they committed a service error to yield the first set 19-25.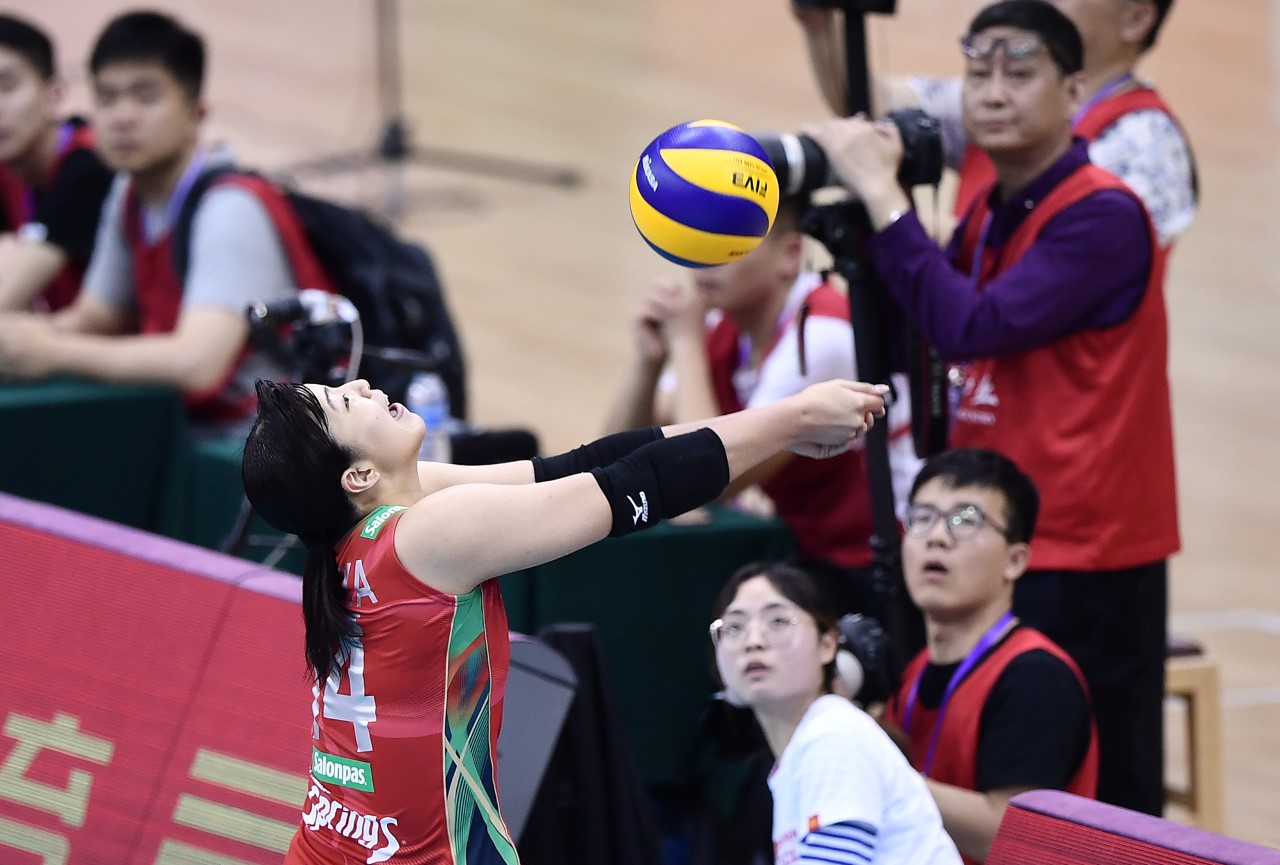 The second set was more dramatic for the hosts as they had a roller-coaster-like experience but still a satisfactory result. Hisamitsu focused more on their blocking and they advanced with a two-point clear at 8-6 at the first technical timeout. Li Yingying stood out with a sequence of heavy spikes and well-placed serves to help Tianjin reverse the situation to 12-10. But two consecutive errors in attacking allowed Hisamitsu to catch up again at 14-14 tie.
The Japanese continued to seize every slim chance to counter-attack and they took back a breathtaking lead at 22-19 following a clean block. "Nuclear weapon" was brought in to use only at the critical moment, as the hosts staged a blocking show to hold the opponents off again with four points in a row. Following another ace by Li Yingying and a cross-court spike by Gong Xiangyu, Tianjin took the thrilling set 25-22.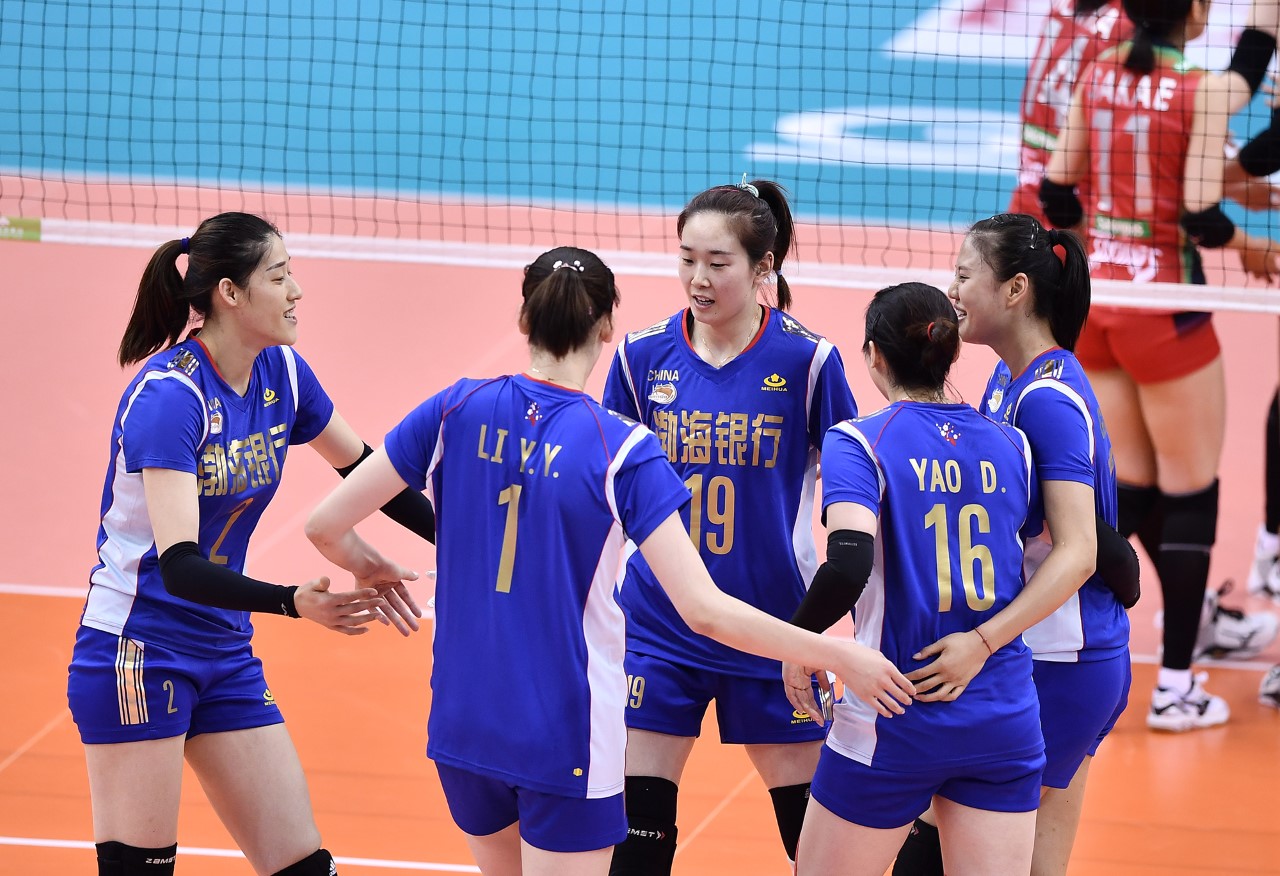 The third set turned out to be one-way traffic for the hosts as they sped up in the middle of the set to shake off the opponents from 11-10 to 17-10 lead. Following a straight hit by Gong Xiangyu, Tianjin smoothly wrapped up the third set win 25-16.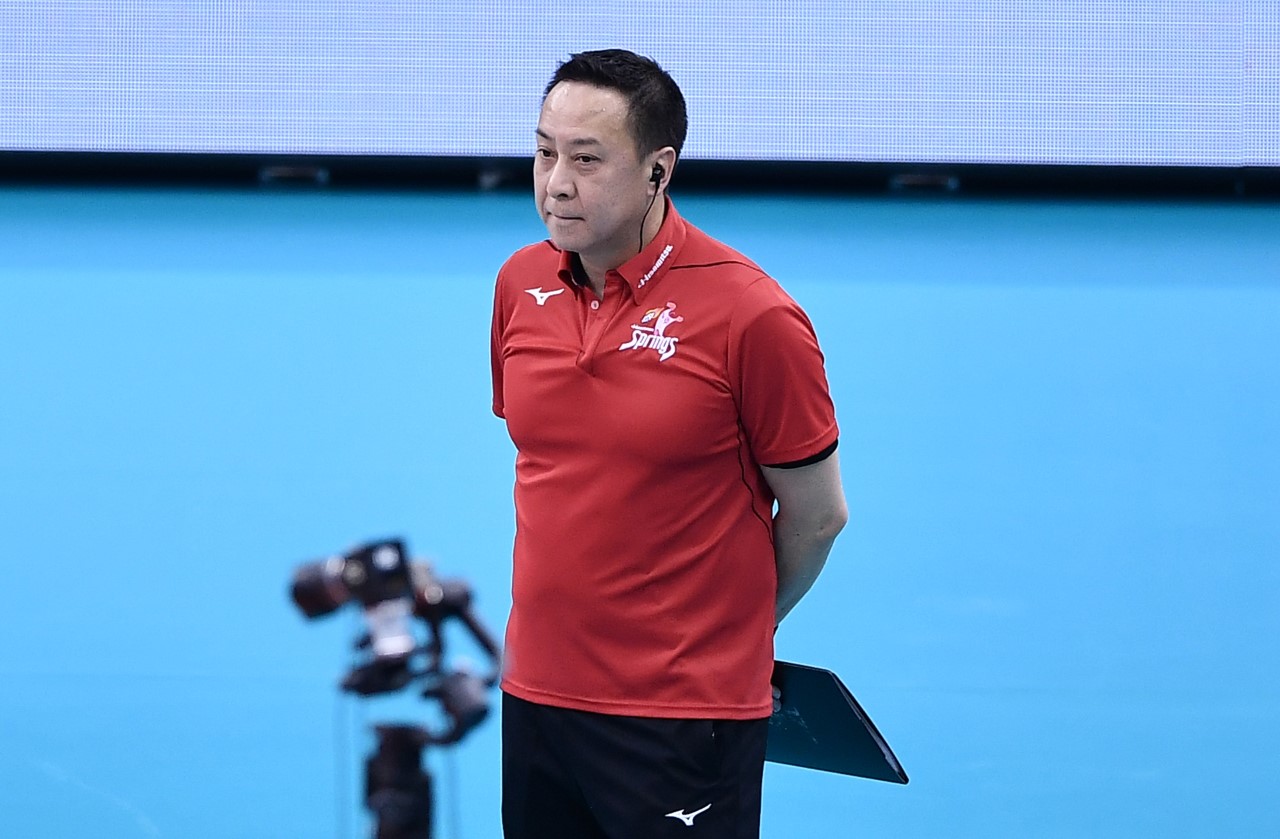 "Tianjin have more national team members. As a team of young players, we looked at ourselves as a team with great determination to challenge the strong team in this crucial match. We failed mainly in blocking. That is what we need to improve. No.1 Li Yingying and No. 11 Gong Xiangyu are impressive. It is a good experience for our young players to play with Tianjin," commented Shing Sakai, head coach of Hisamitsu Seiyaku Springs.
"We prepared well for this tough match, especially for the mobile attacks of Japan. Overall, we did well in blocking and defence. Japan are a tough team. They have a good rhythm of attacking. In fact, both of us played almost with the same attacking standard in this match. We just did better in serving and blocking," commented Chen Youquan, head coach of Bohai Bank Tianjin.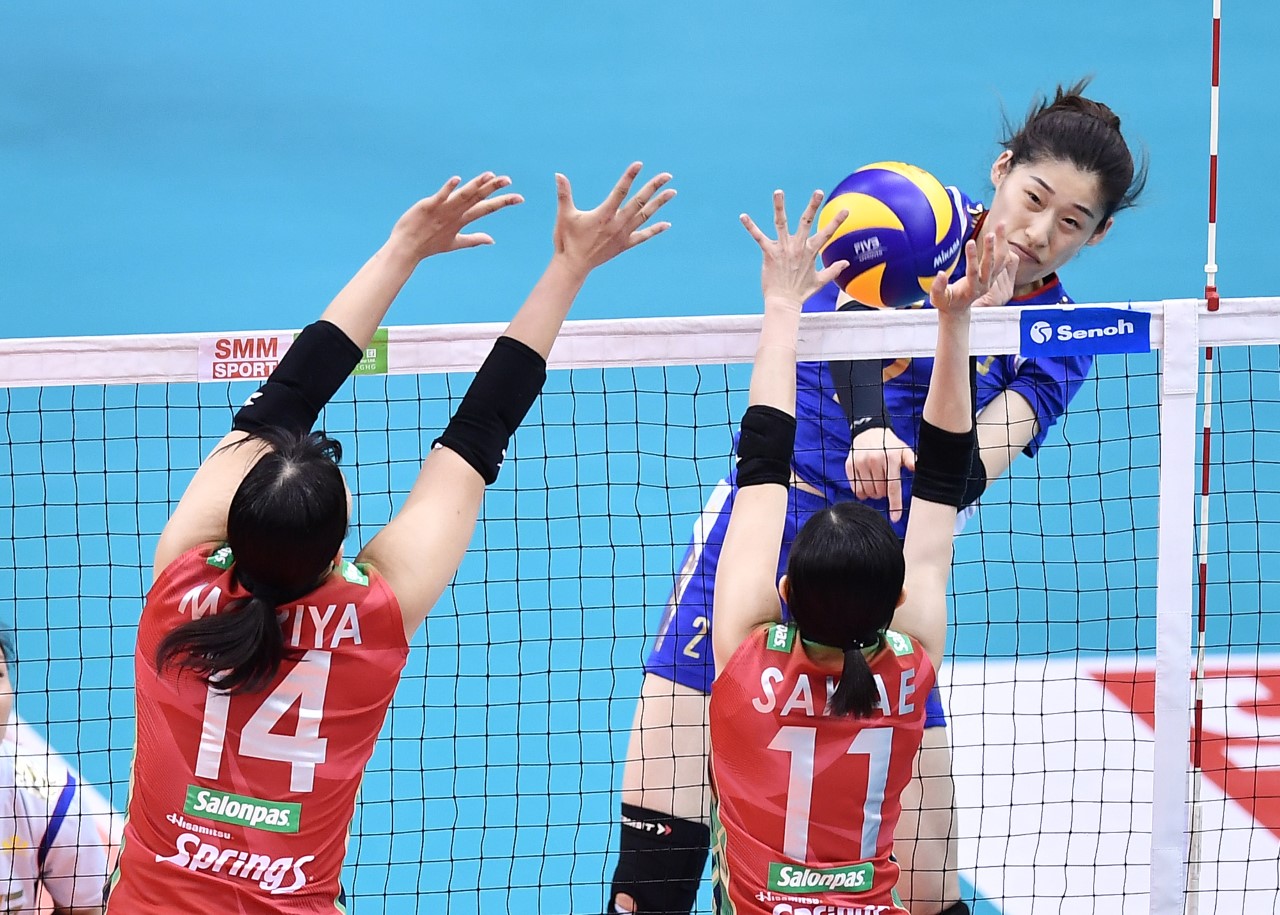 "Thailand are more experienced. We will prepare well for difficulties, especially in blocking and defence," he added when asked bout the final against Supreme Chonburi of Thailand.
"The opponents had a fast and changing play in the second set. They combined spiking and dipping. Also they had several successful blocks and the end of the set. But we never lost our confidence and still kept our strong desire to win when falling behind. I think we fully played out to what we prepared." said Gong Xiangyu.
Related links of AVC
AVC Website: click www.asianvolleyball.net
AVC Facebook: click www.Facebook.com/AsianVolleyballConfederation
AVC Twitter: click: https://twitter.com/avcvolley
AVC Instagram: click: https://www.instagram.com/avcvolley/?hl=en
AVC Youtube: click: Asian Volleyball Confederation
AVC WeChat: Asian Volleyball Confederation